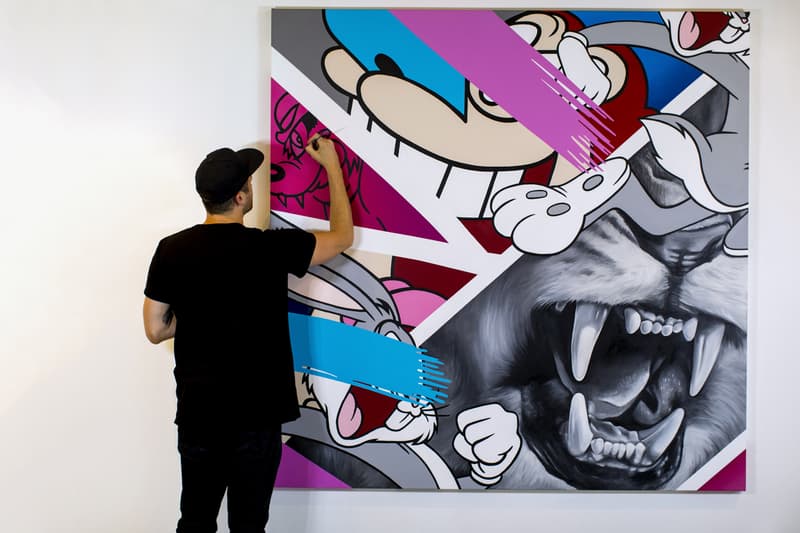 1 of 5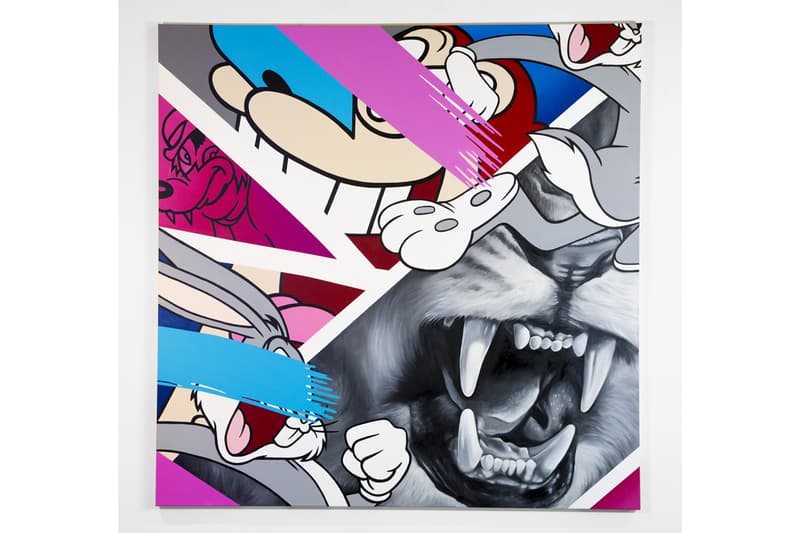 2 of 5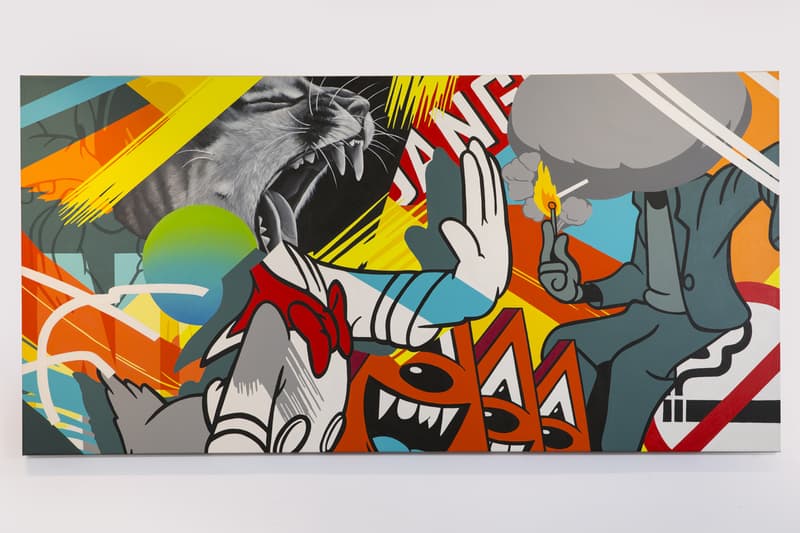 3 of 5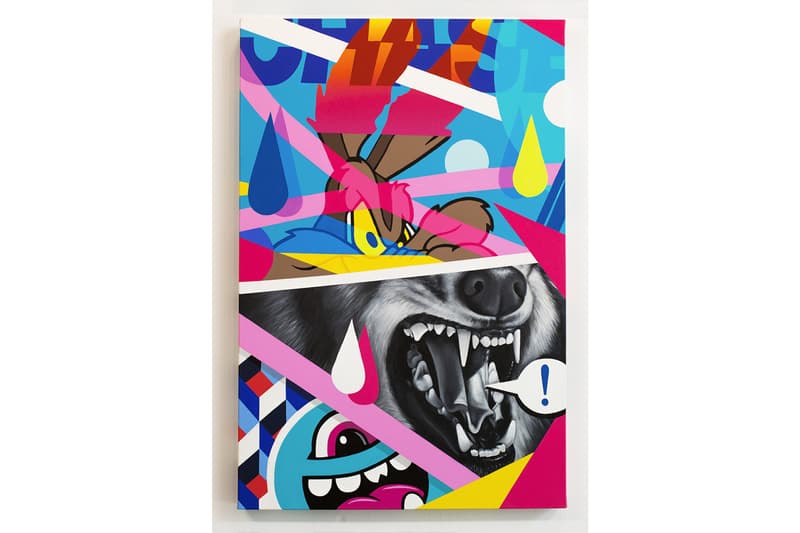 4 of 5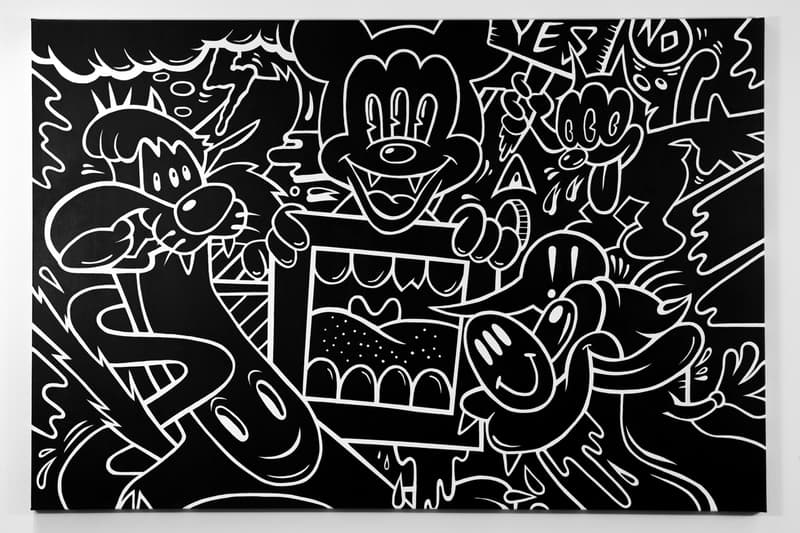 5 of 5
Greg Mike's "Inside Voices" Invade LA for a Weekend-Long Exhibit
The Atlanta-born artist explores "visual representations of internal dialogues."
---
Celebrated Atlanta-born artist Greg Mike will soon launch his first solo exhibition in Los Angeles entitled "Inside Voices." The weekend-long presentation will translate Mike's ubiquitous outdoor murals into large-scale paintings depicting signature characters such as his Larry Loudmouf alongside hyperrealistic visuals of ferocious animals and vivid abstract shapes. The forthcoming show will be the contemporary artist's largest one to date.
"As a kid, adults always tell you to use your 'inside voice,' Be quiet. Behave like an adult," explains GM. "There's this belief our society keeps pushing that in order to grow up you have to give up your voice and stop expressing yourself. Inside Voices is a complete rejection of that. These new works leverage the style of my outdoor murals, but move inside of the gallery space — and inside of collectors homes — to explore visual representations of internal dialogues."
View exclusive work-in-progress shots alongside select works in the slideshow above. "Inside Voices" hits LA this October 19-22. On the east coast, Ron English is set to launch his "Delusionville" exhibition at New York City's Allouche Gallery.
"Inside Voices"
631 N. Robertson Blvd
West Hollywood, CA 90069.