1 of 4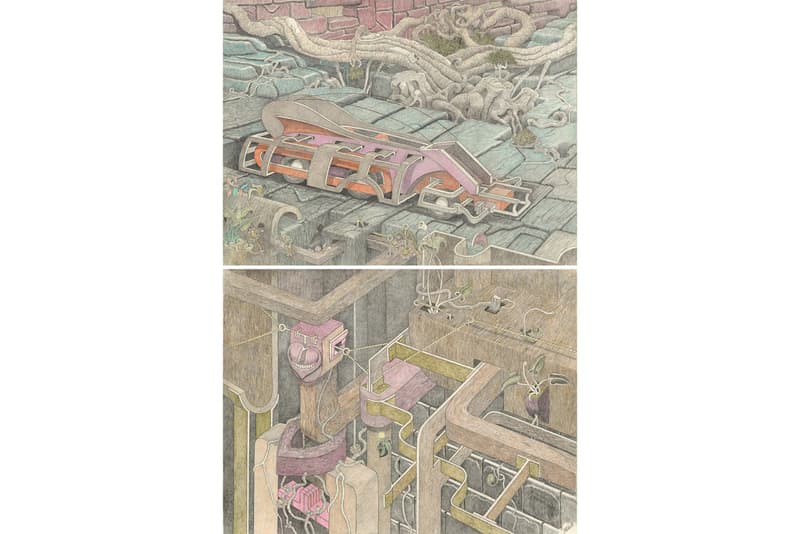 2 of 4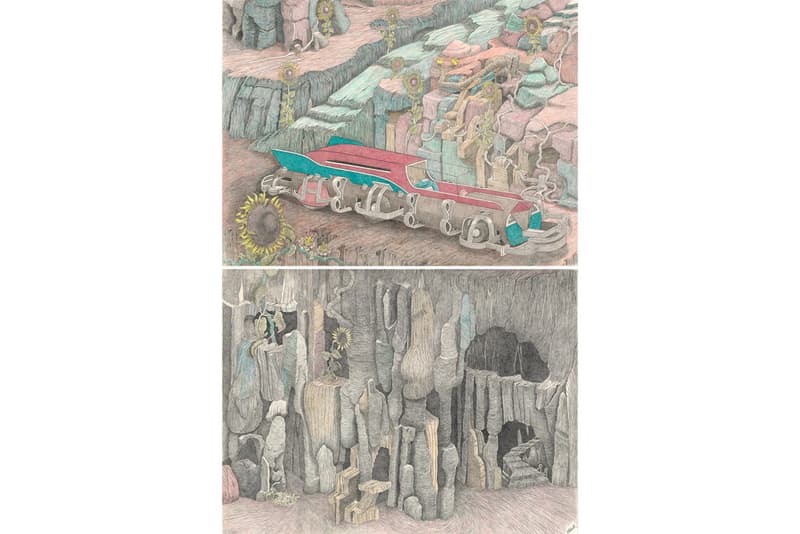 3 of 4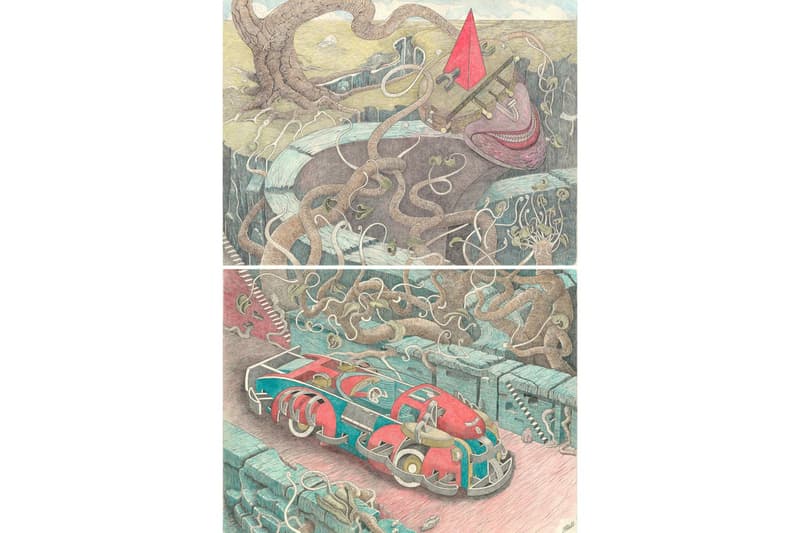 4 of 4
William Hall's Mind-Bending Drawings to Be Displayed in NYC Exhibit
Rare multi-panel works by the late "formerly homeless visionary."
---
New York City's Ross+Kramer Gallery is spotlighting a series of multi-panel colored pencil drawings by most influential "outsider artist" and a "formerly homeless visionary," William A. Hall, in a new exhibition entitled "Symphony of Survival." Named after an early piece of the same name, the presentation will cast light on Hall's works that feature retrofuturistic vehicles set against sinister natural landscapes and post-apocalyptic regions.
"After eighteen years of homelessness (two years on a bike, sixteen in a car) prior to being discovered as an artist, Hall's ingenious visual imagery displays his previous yearning for barriers to provide safety, and his present freedom to imagine them," said the gallery in a statement.
The exhibition will be open to the public starting October 11 until November 20. Head over to Ross+Kramer Gallery's website to learn more. In other art stories, we connected with talented artist Azod Abedikichi to discuss his most popular sports claymations.
Ross+Kramer Gallery
14 E. 63rd Street
New York, NY 10065