Courtney Love Joins Midnight Studios for HYPEFEST-Exclusive Capsule
Shot inside Love's Los Angeles home.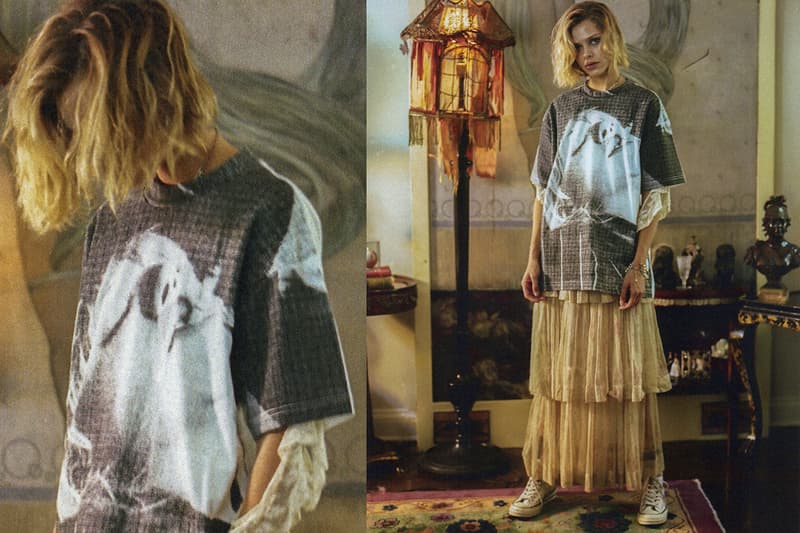 1 of 8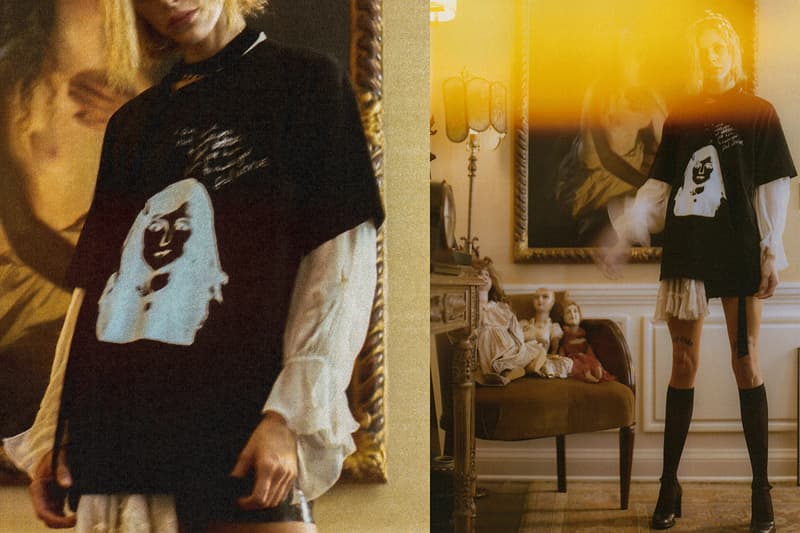 2 of 8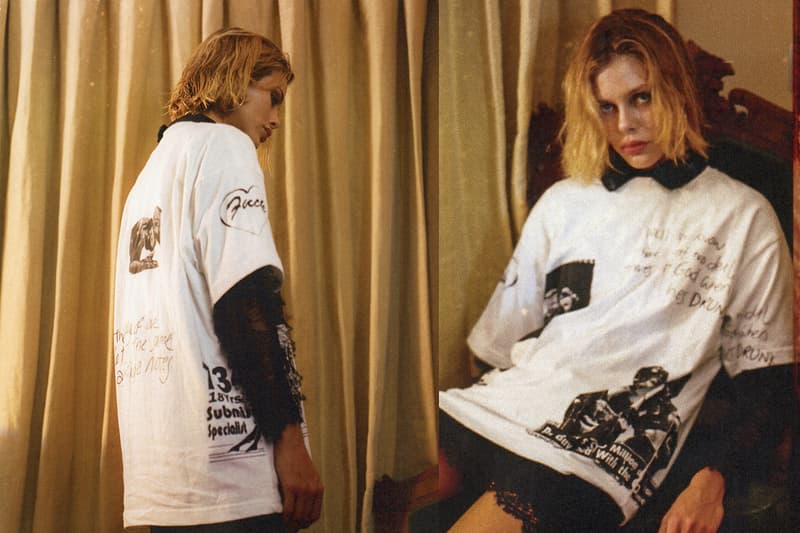 3 of 8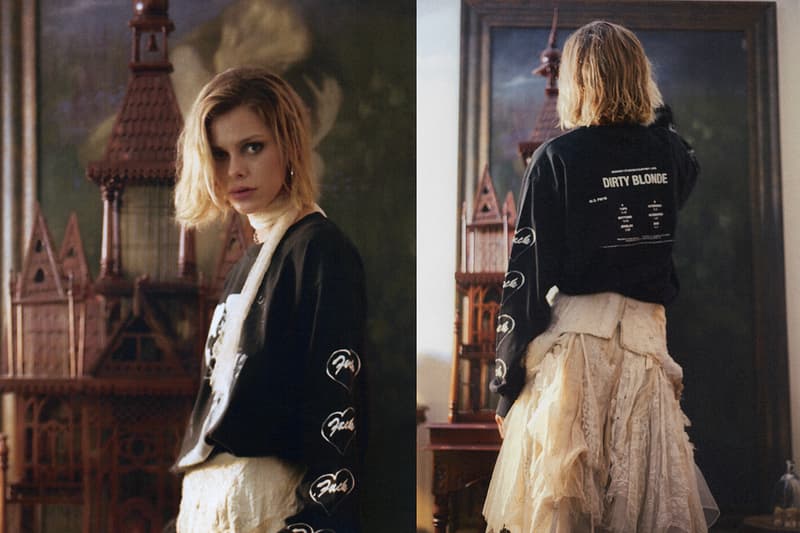 4 of 8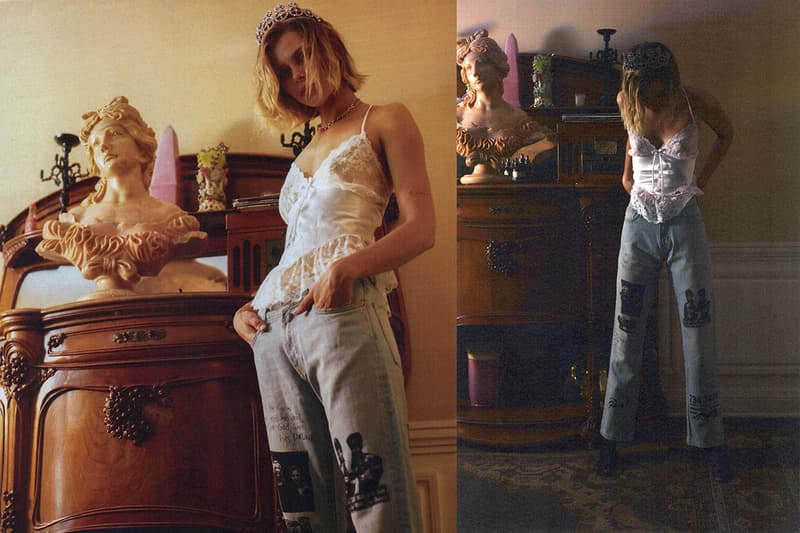 5 of 8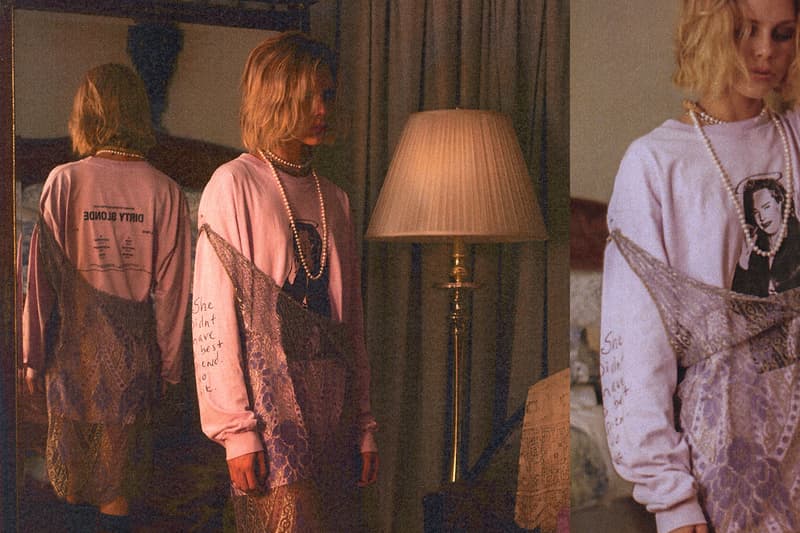 6 of 8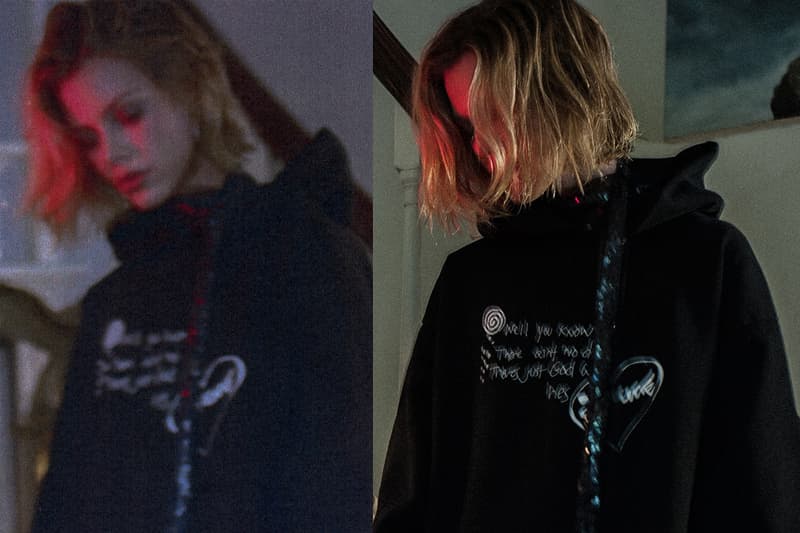 7 of 8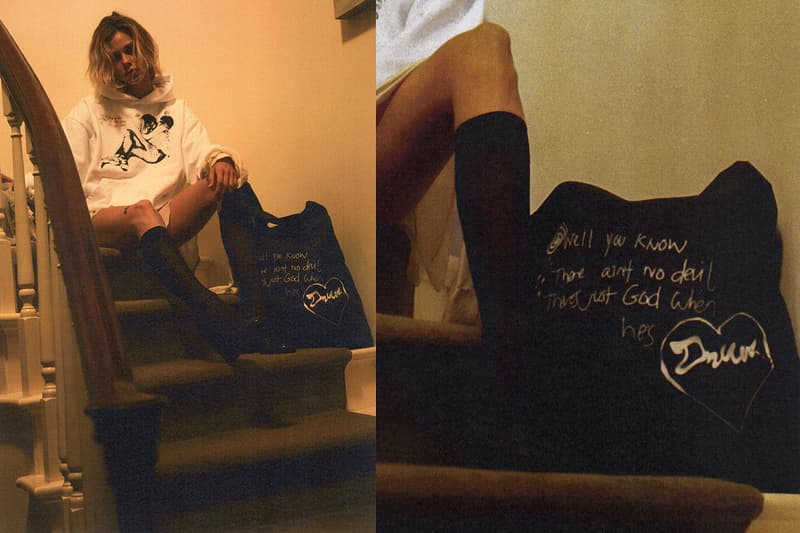 8 of 8
Inspired by Dirty Blonde: The Diaries of Courtney Love, California's Midnight Studios joined the Hole vocalist for a capsule of graphic gear exclusive to the first annual HYPEFEST. Shirts, sweaters, pants and bags are emblazoned with imagery lifted from the pages of the book, appropriately showcased in Love's Los Angeles estate.
Styled alongside clothing and jewelry from Love's personal wardrobe, the collection includes Love's handwritten diary entires and lyrics, alongside photographs, artwork and DIY show flyers. Oversized T-shirts highlight the bold imagery, with newspaper clippings, doodles and even the book's title emblazoned on the front, rear and sleeves of the monochrome layers. A pair of washed blue jeans sport similar imagery, while a hoodie and tote bag sport lyrics nabbed from Tom Waits' "Heartattack and Vine": "Don't you know there ain't no devil, it's just god when he's drunk."
HYPEFEST will provide a virtual shopping experience accessible only to those within the geo-fenced location of the festival. All products purchased at HYPEFEST through the HYPEFEST app and on-site point of sale will be shipped to the buyer shortly after the festival. Check out the lookbook above and stay tuned for the collection to launch during HYPEFEST, October 6 – 7.
Other HYPEFEST exclusives include READYMADE x Timberland, goods from UNDERCOVER's MADSTORE and fragment design x POKÉMON "Thunderbolt Project."