Chief Keef Sends Shots to Rappers With Colored Hair
Lil Yachty responds.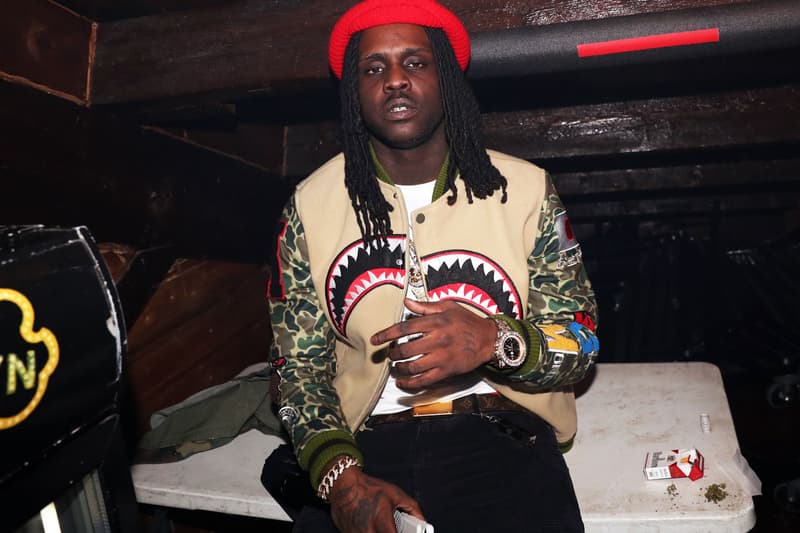 In a recent live performance at The Catalyst in Santa Cruz, California, Chief Keef stopped his set to issue a statement regarding rappers with colored hair. Sosa passionately rants:
"I just wanna let everybody know. They say they want that old Sosa back. All that clown sh*t. 2017, I'm coming. All these f****t ass n****s rapping today, shaking they booties and all that gay ass sh*t. On BD. In 2017, that's how long they got on my uncle. On my kids, on blood. On Cap grave. 2017, all these f****t ass blonde head, pecan, orange… Let em finish shaking they ass. They can finish shaking booties. All that f****t ass sh*t is ending in 2017. I swear on my dead homies. I finna come back and go crazy."
Fans speculate that the Chicago rapper might be addressing the likes of Lil Yachty, Lil Uzi Vert and Famous Dex (who lived just a few blocks from Keef's south side hometown), all popular rappers who are donning the described hairstyles. A Twitter user messaged Lil Yachty for his thoughts on AlmightySo's comments. Yachty confidently replies: "He ain't talkin to me, h*e." For those who don't remember, one of Lil Yachty's earliest moments of recognition was when Keef uploaded a video clip himself singing to Yachty's hit single, "1Night," late last year.
Late last month, Chief Keef's mother, Lolita Carter, accused rappers Lil Yachty, Lil Uzi Vert and Carti of taking her son's style. She shared in an Instagram post: "Guess I got 3 more grand kids. It feels good knowing my son is a motivator and inspirational to others, 'cause somebody inspired him just like he inspired others."
Watch Chief Keef's rant, courtesy of KollegeKidd, and see Yachty's response below.
Lol he ain't talkin 2 me hoe https://t.co/fXLYjEsMIn

— lil boat kot* (@lilyachty) October 6, 2016