Byredo Plans to Be Around for the Next 100 Years
Founder Ben Gorham talks competitiveness, Chanel and his newly-opened London flagship store.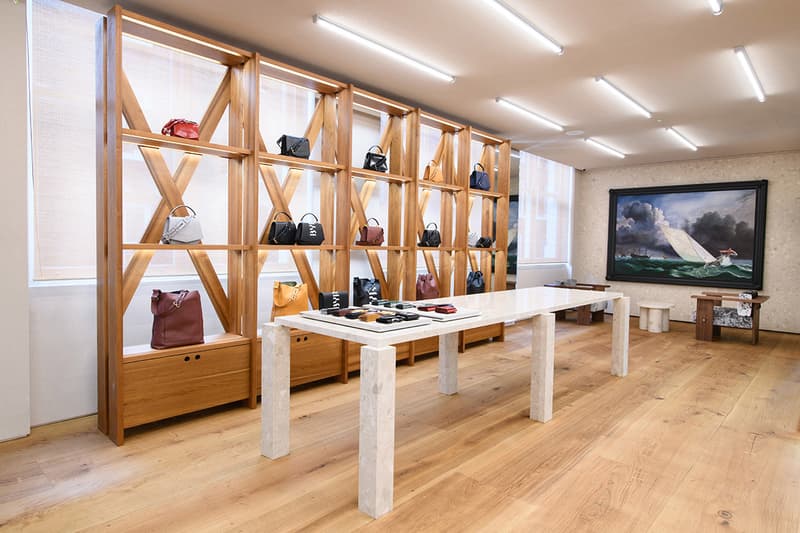 "Byredo is this idea of emotions and expressions through product." While this description would sound ridiculous in the wrong hands, it makes perfect sense coming from Ben Gorham. The former basketball player turned brand owner once harbored dreams of playing in Europe that were scuppered due to visa problems, which then led to him enrolling in art school. Basketball's loss was fashion's gain and Byredo was born in 2006.
To cut an oft-told story short, Byredo grew from fledgling brand to the powerhouse it is today through a strong — and repeatedly copied — visual identity and a plethora of well-selected collaborations, most of which have since gone on to become part of its permanent collection. And, strength of the products aside, one of the key aspects of that brand is that visual identity — which is so successful it's spawned a world of its own. When we catch up with Gorham in his newly-opened London store, we ask what inspired the branding.
"I felt like were in a period of time where things needed to be like ultra expressive aesthetically. It was as simple as doing the opposite." It took a while for the change to catch on, "It took a little bit longer to resonate because people were so used to [the ultra expressiveness]," he says.
He also looked back at fashion history. "I looked at brands like Chanel, I studied luxury and the people who were able to, over time, really succeed and become archetypes, they really stayed within the system," he says. "Clarity was important."
But once the tides shifted, the likes of Byredo and Aesop became a key aspect in the lives of people who aspire to showcase taste through carefully curated home goods. "We resonate longer so it's the opposite of hype sometimes." But that doesn't mean the resonance hasn't come alongside some negative aspects — namely, copycats. "There was some frustration around it," but he eventually came round to the idea.
"There'll always be a difference. There'll always be the original," he says. "And I think our customers understand and the aesthetics of a brand is one facet. If you want to create a brand that lives, that stands the test of time, it needs to be multifaceted. You can copy an aesthetic but it doesn't mean you can copy a brand."
And this brand has now laid roots down in London's Soho, in a space that Gorham has been looking at for almost two years. The area has seen a resurgence in recent years, with just about every brand — with everything from streetwear stalwarts Supreme and Palace to fellow Scandinavian exports such as Our Legacy within walking distance. But, for Byredo, the location wasn't the primary focus. "The space is our priority, because we've always had pretty strong followings," he says. But that isn't to say he isn't aware of the perks that the area provides.
"You can copy an aesthetic but it doesn't mean you can copy a brand."
"Most of our clients and customers are young creatives that are local and live in London. A lot of their offices are around here and there's a lot of great restaurants. So it made more sense for us to be here as opposed to like the more traditional luxury [areas]," he says, in reference to the areas of New Bond and Sloan Street, which is where the typically high-end brands have their flagship stores — and somewhat telling of where Gorham mentally places his products.
When we ask him where he sees Byredo in relation to those powerhouse brands he says "I don't really benchmark us with the big brands," he says, aware of the difference between his brands and older labels. "We are quite small compared to the LV's and Hermés. Our customers really look for something unique and I think we speak to a young demographic." The London store move is the latest move for the brand, following on places in Stockholm, Paris and, most recently, New York, which opened two years ago. But, while Gorham says that he doesn't really benchmark himself with traditional luxury, it's clear that he's thinking about eventual comparisons.
Looking at the arenas that Byredo has entered and is planning on entering — fragrance, leather goods, eyewear — the one constant is that they're usually controlled by a small set of conglomerates. It's clear that there's an air of competition in what Byredo do. "I used to play basketball. I enjoy this kind of competitive approach to building brands and I enjoy that underdog status. Chanel is our brand across the street."
1 of 3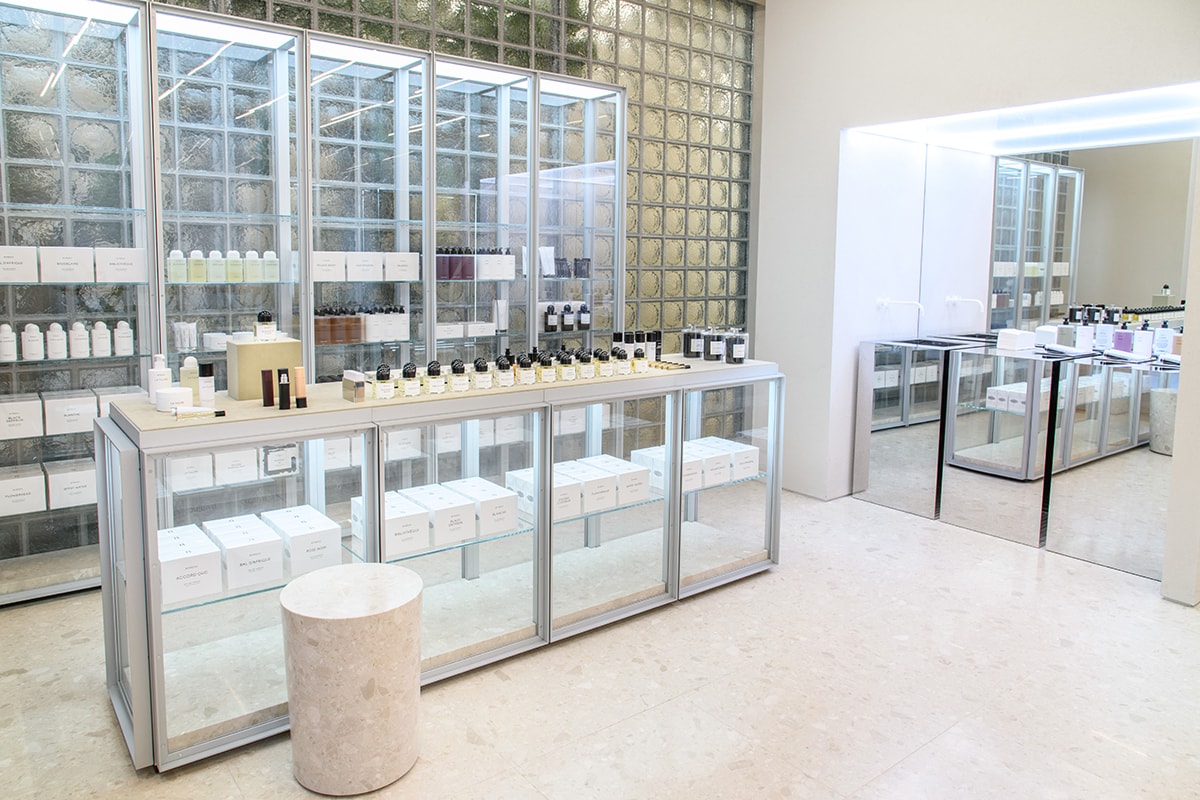 2 of 3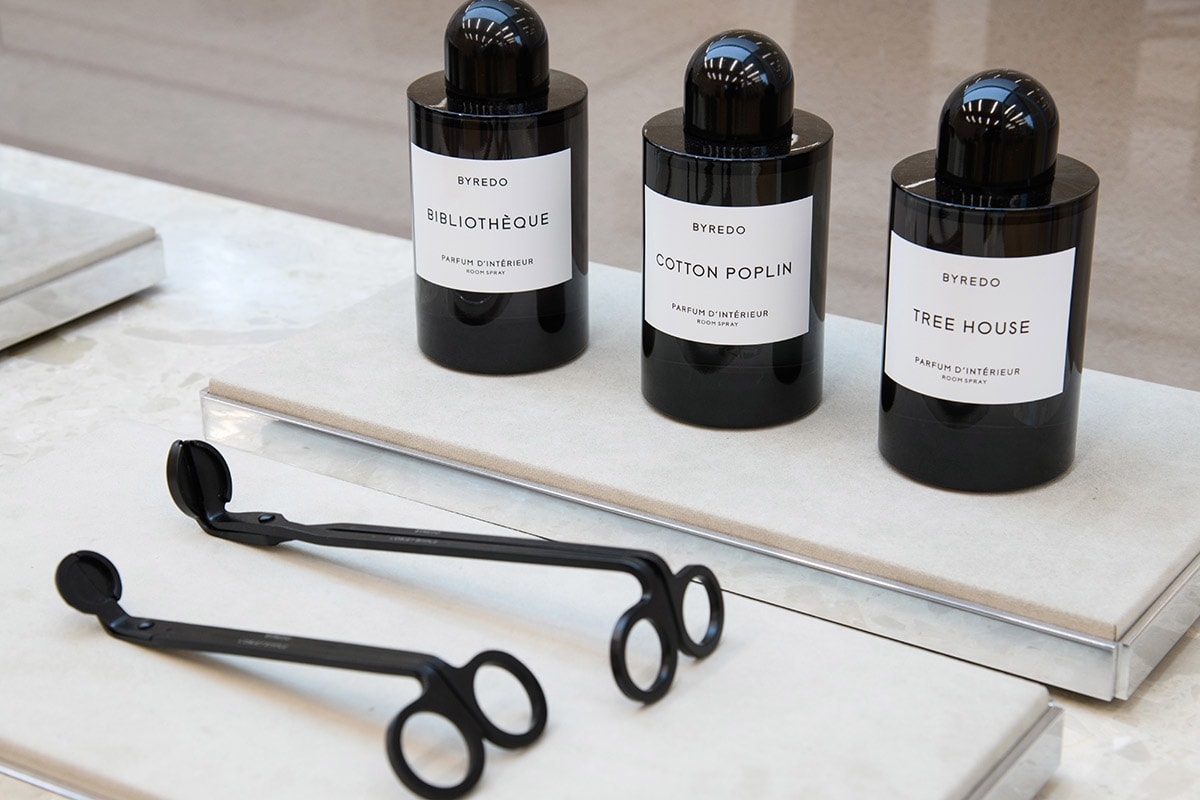 3 of 3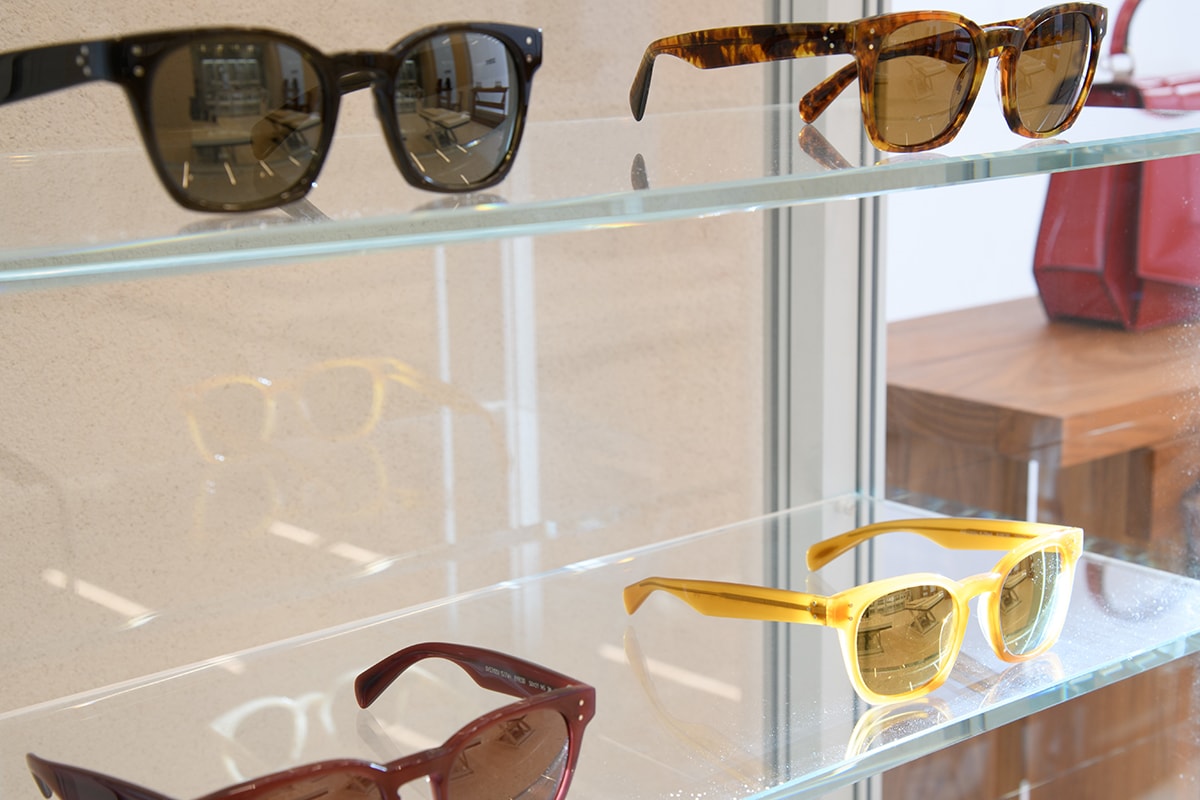 And this approach isn't just because of the competitive aspect, it's about building with a longer lens. "The decisions you make is on the hundred year scope," he says. "That makes it very different. There's a lot of brands that are on the 12 month, two-year, three-year horizon. Even designing a bag, I think 'can I sell this bag in a hundred years?'"
And this viewpoint leads us onto a topic that just about everyone wants to speak to HYPEBEAST about — Supreme. Gorham has long been connected to the streetwear scene, even if he hadn't always explicitly shown it in his work. He's friends with streetwear's golden child Virgil Abloh, a friendship that led to an eventual collaboration. Speaking to Gorham, the collab was long in the works. "Virgil and I have probably known each other for nine years," he says. "We're part of a group of friends and people that constantly cross paths. He came to see me with Kanye just when I started the brand in Stockholm."
"We don't sit in board meetings and discuss Supreme. A lot of people do."
The two kept in contact and eventually decided to work together. "Byredo reached a level of maturity — this was probably two years ago — so we thought it was a good time, because we had teams and organization and infrastructure to be able to do something interesting. So we put together this idea of the elevator music."
So, with friendships with the likes of Kanye and Virgil stretching back nine years — which would be near the Fendi internship days — it's no surprise that Gorham is intimate with the world of streetwear. But that doesn't mean he wants to ape their business plans.
"We don't sit in board meetings and discuss Supreme. A lot of people do," he says. For Gorham, little has changed in building a brand — but there is a key difference, the emergence of virality as currency. "if the stars align just right, then a clip on YouTube of a cat doing something funny, the momentum that the internet can create is beyond anything that everybody's ever seen. But that doesn't mean that you can do it," he says. "Like you can't make that clip of the cat. Viral wasn't just the cat — it was the person that saw it, that shared it, it's a matrix beyond being able to copy a formula."
1 of 3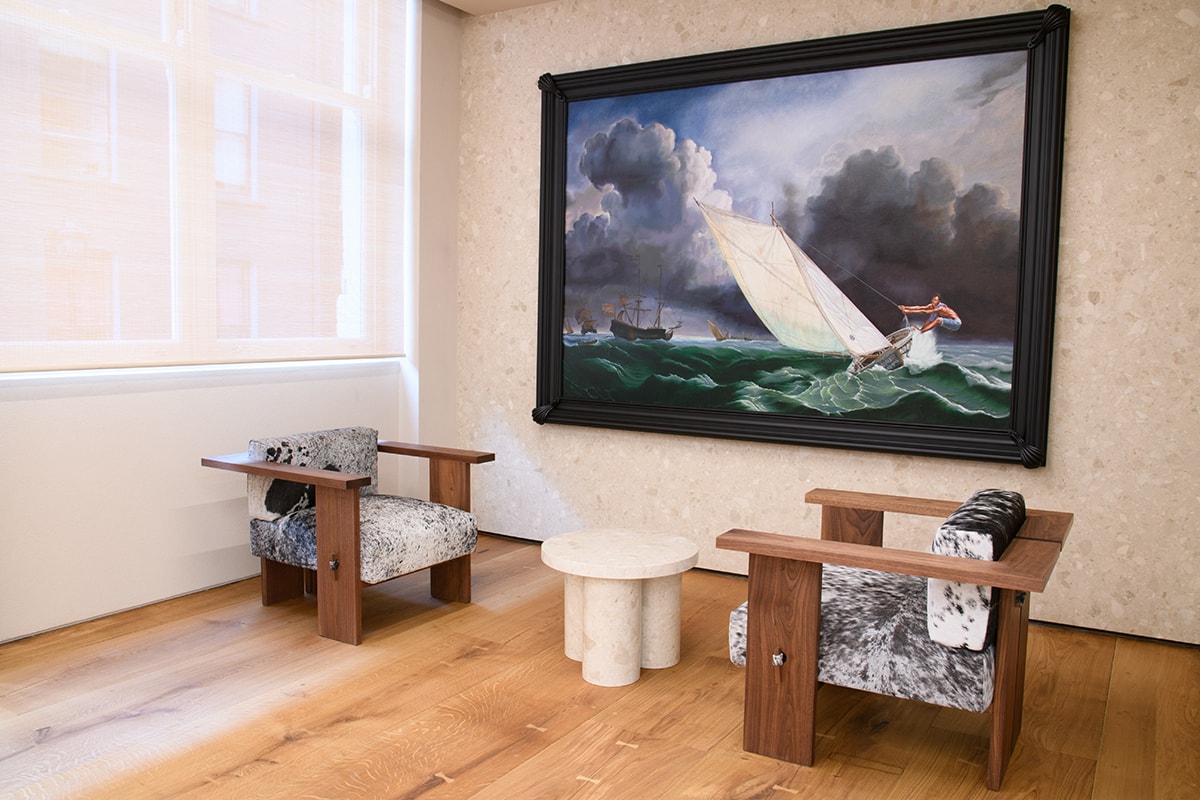 2 of 3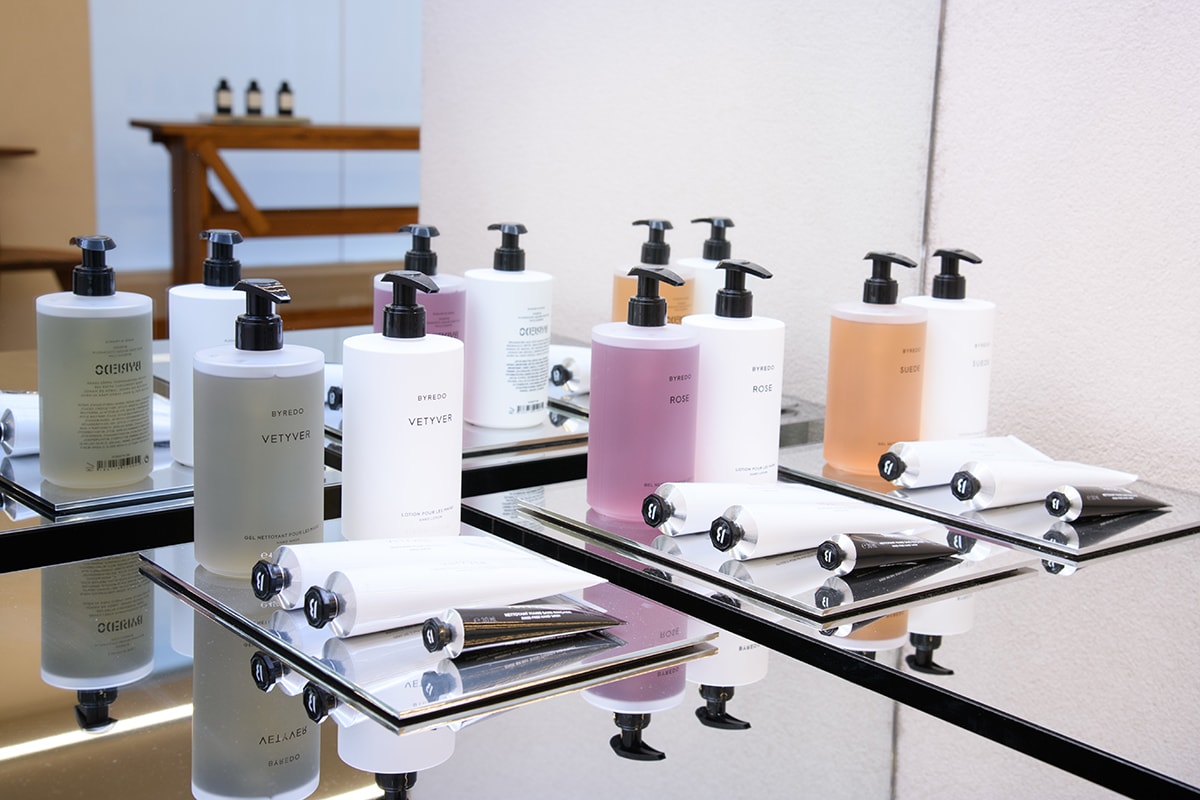 3 of 3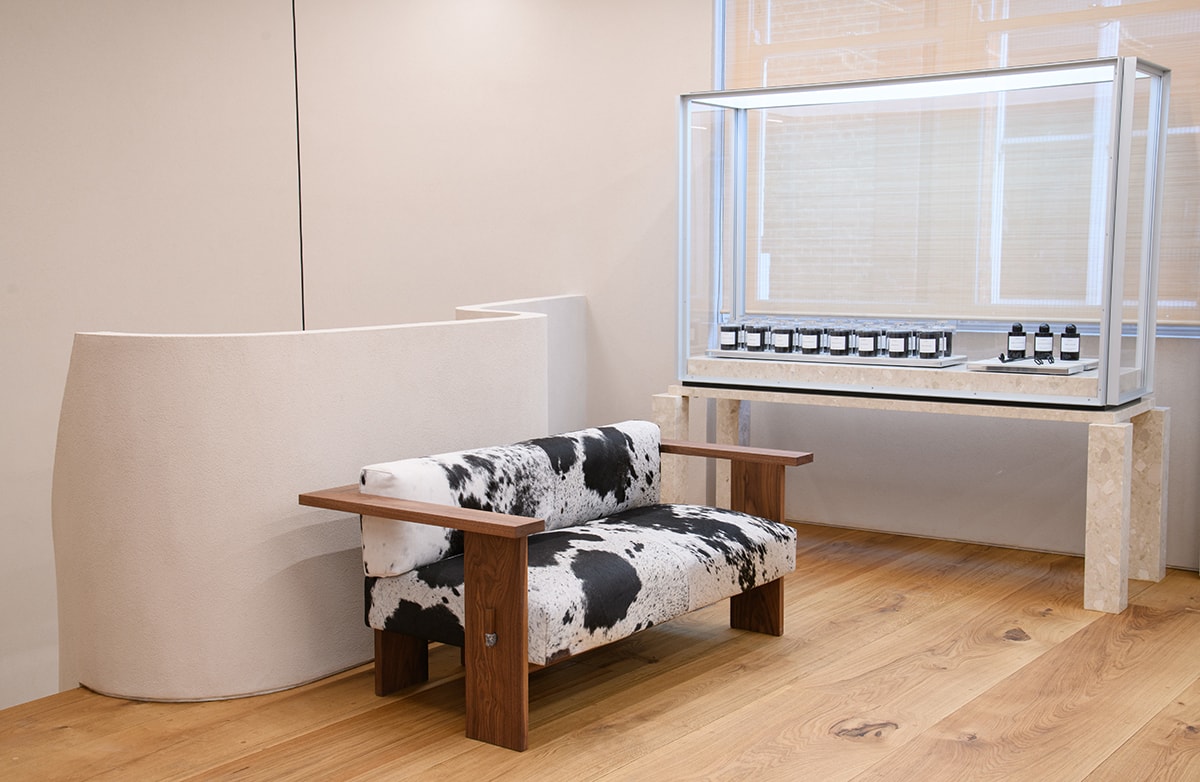 Gorham sees this idea of recreating a formula extend beyond fashion and into music. "This relates to street wear. It relates to hip-hop. It relates to a lot of cultural movements. The authenticity becomes the big question in moving forward and, if I have any ambition for this brand, it's to maintain authenticity in relation to our origin, the products, and the emotion."
And this emotion relates to what's next, which is somewhat unusual for Byredo. " I have a pop-up that I'm gonna open in Paris, I haven't told anyone about really, but it will be a camping store." The store, which opened on September 29, consists of camping food created with some of the world's most famous chefs alongside apparel from Our Legacy. "This is another thing that the commercial success kind of allows me to do — super creative projects." Whether it's camping, fragrances or luxury bags, it's clear that Byredo is planning for the future in the best way possible.
Byredo London Store
40 Lexington St
Soho
London
W1F 0LN