Five Independent Sneaker Stores in the UK to Watch out For
Some options for the crowd who call them trainers.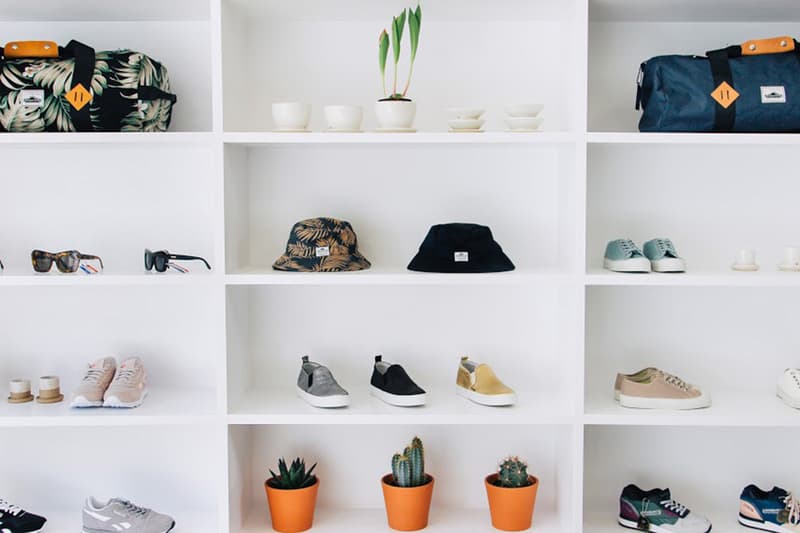 While the internet has made the world smaller, there's still something to be said for local bricks and mortar stores that allow you see things in person. The U.K. is home to its fair share of sneaker chains, but those who want their sneakers (trainers if you're from here) to be in the sweet spot of rarity — not so rare that you end up beaten by bots, but not so common everyone has a pair — could do well to take note of the following stores.
While the stores vary in size and scale, the independent thread runs through all of these stores, ensuring that each one will have something special to offer. By no means is this an exhaustive list, but it should provide you with at least one place to visit if you're in the UK or visiting any time soon.
Hanon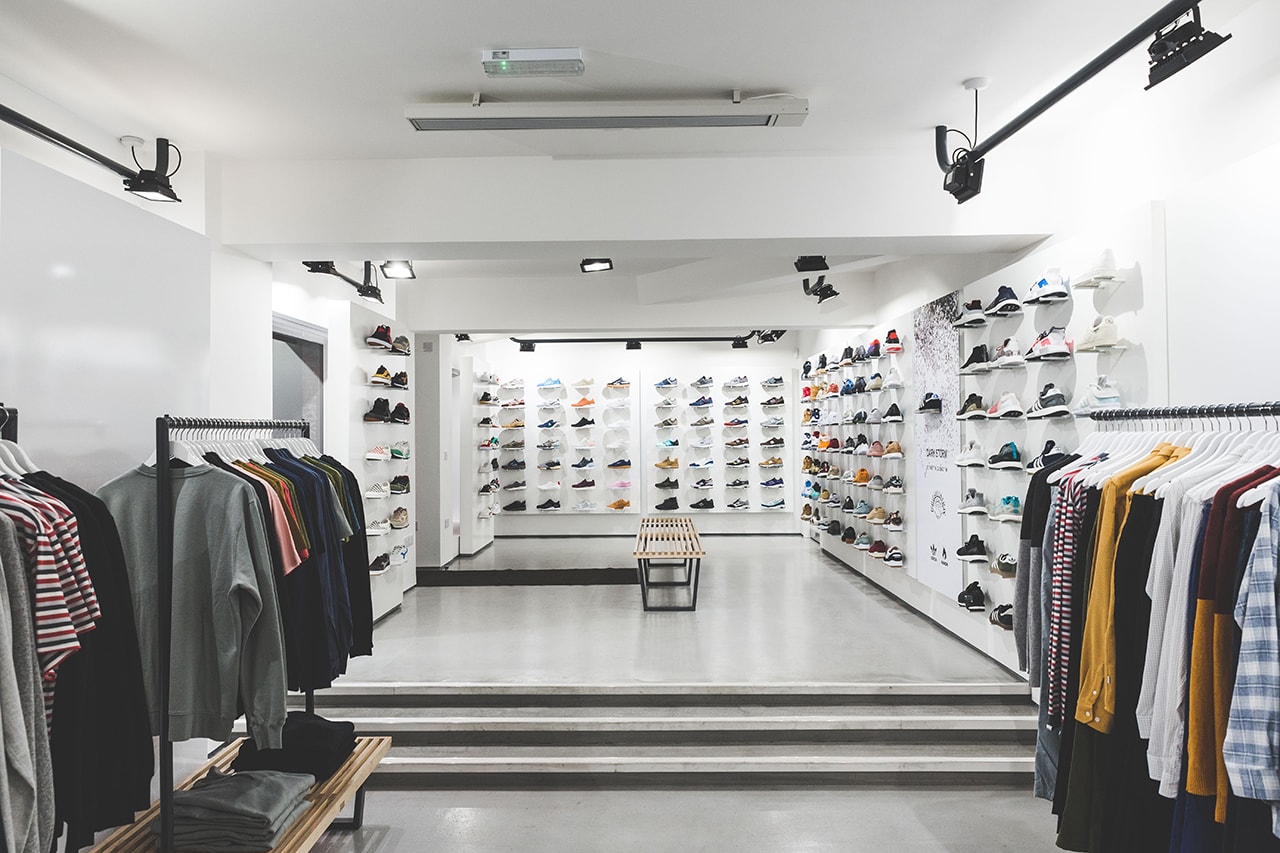 Hanon, based in Aberdeen, has been a mainstay on the sneaker scene since its humble beginnings as a makeshift store in the founders parent's living room. Starting out in the late '80s, Brian and Edward Toft have since gone on to create one of the UK's most prominent stores.
The retailer not only has a solid selection of just about every sneaker you'd expect a retailer to has, it also has the more off-the-beaten path choices of Karhu and Kangaroos, alongside a selection of Hanon exclusive models.
Hanon
49-51 The Green
Aberdeen
AB11 6NY
Sneakersnstuff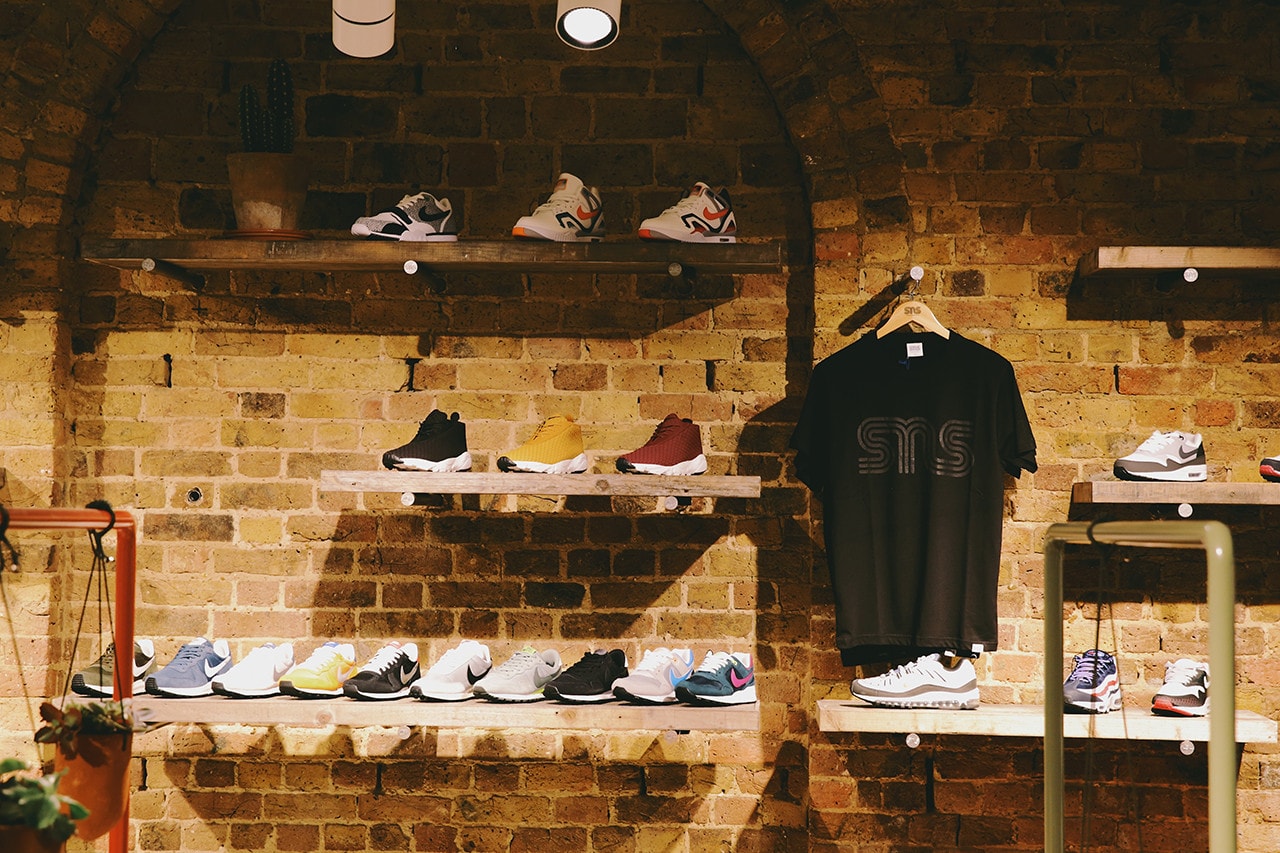 Originating in Sweden in 1999, Sneakersnstuff has filled a gap in Shoreditch since its launch in June 2014. The company, founded by Peter Jansson and Erik Fagerlind, is still independent despite erroneous reports that they'd sold the company outright at the start of 2018.
While they did receive money for expansion — last seen being used for an L.A. store — the brand does a great job of bringing Sweden to wherever they go, with London being one of the newer recipients. The store differs from other sneaker stores with the sheer amount of greenery and an inviting, helpful staff. And, beyond selling the usual suspects, the store also makes its own collaborative models, usually focusing on adidas Originals models.
Sneakersnstuff
107-108 Shoreditch High Street
E1 6JN
London
Fresh Laces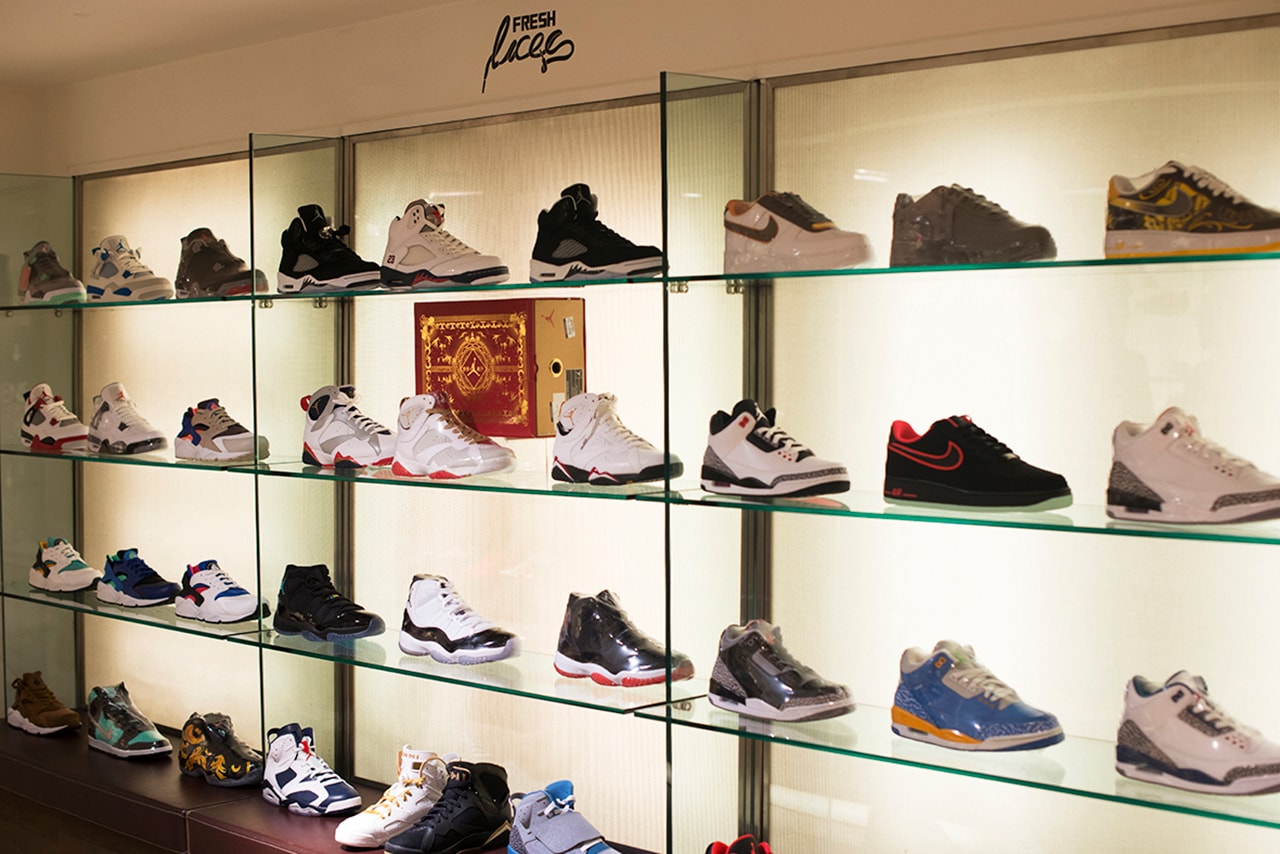 We'd be remiss to completely ignore the resale market — it is thriving for a reason. One of the better resellers is Fresh Laces, who have a store in Boxpark, East London. Originating as an online platform for community and resale, it opened its doors in 2015 and has been a hub for the local community who first met online.
The stock is as you'd expect for a reseller, with a host of whatever sneakers you've seen on these pages that you weren't able to get hold of alongside some shoes you most likely forgot existed. It's the perfect place for the person who tires of turning up in the same sneakers as someone else when they're out with friends.
Fresh Laces
2-10 Bethnal Green Rd
London
E1 6GY
Sneaker Lab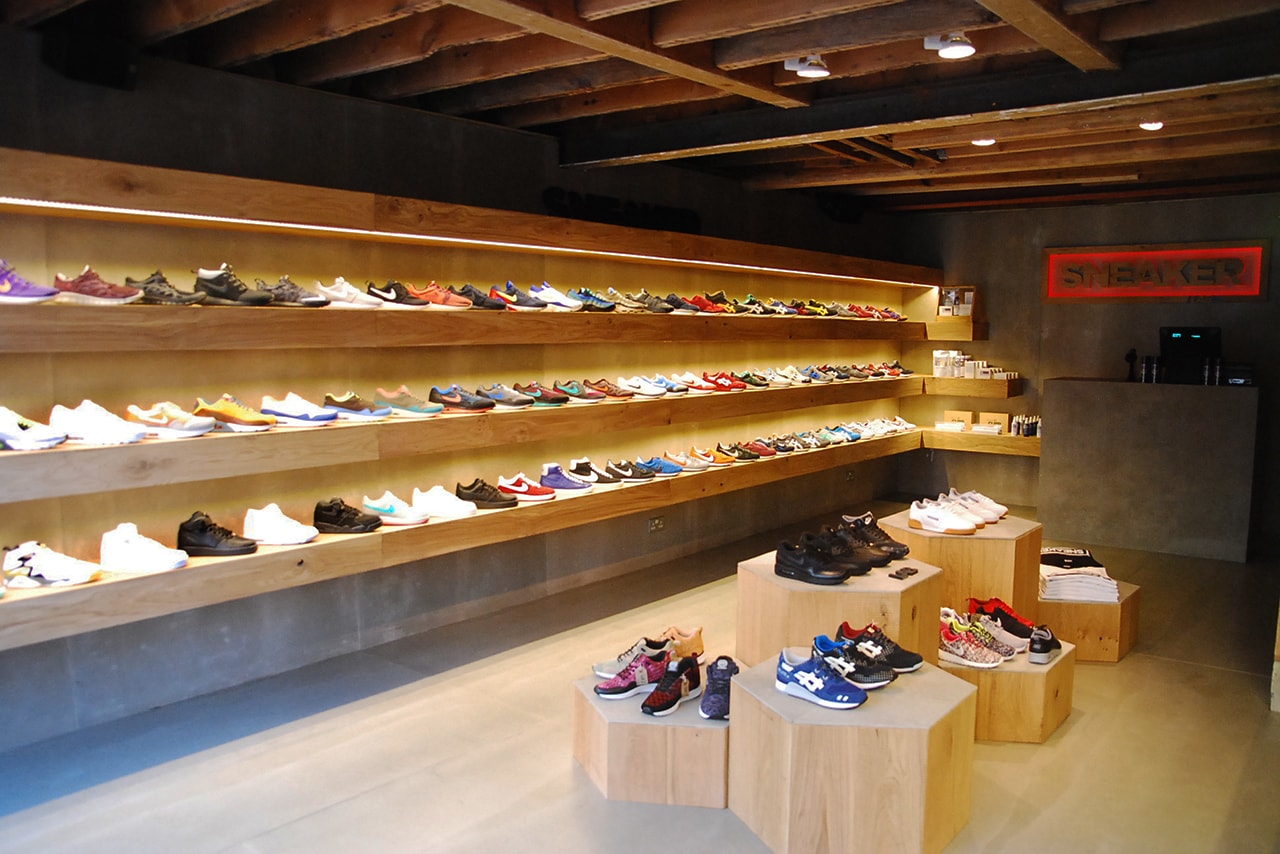 Based out in East Sussex, Sneaker Lab stands out as a store space, having been designed by an award-winning architect. The collection of sneakers includes the big three of sneakers alongside ASICS and a plethora of cleaning materials from Jason Markk. The store also has a firm selection of sneakers in women's and kid's sizes, meaning there's something for everyone.
Sneaker Lab
28 Warwick Street
Worthing
West Sussex
BN11 3DJ
pam pam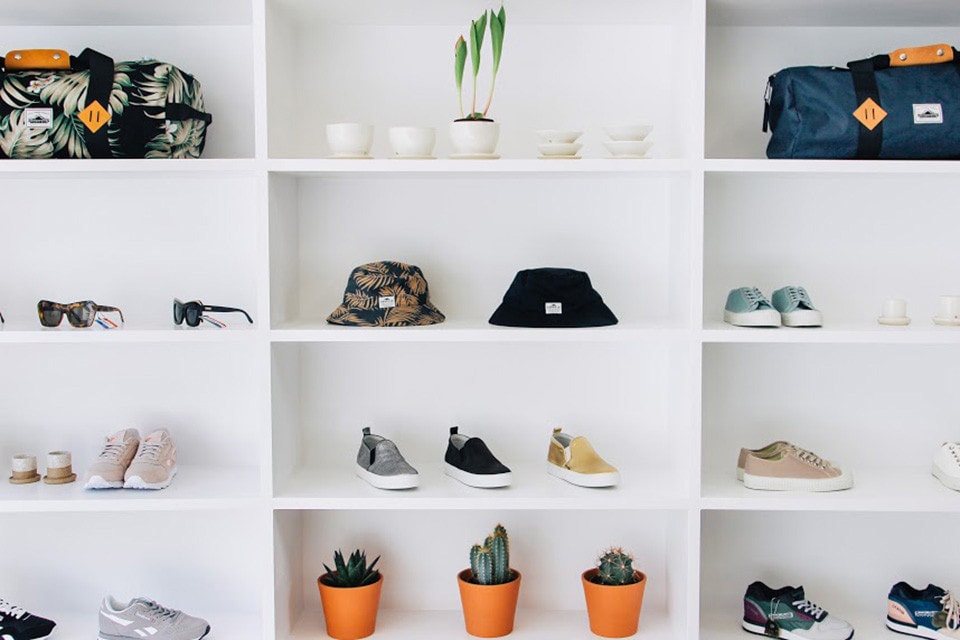 One of the newest additions, pam pam is notable for being one of the few womens only sneaker outlets in London. Launching in 2015, Rio Holland and Beth Heggarty are the founders behind the U.K's first store of its kind.
While it does stock YEEZY, Nike and other hyped brands, it also stocks the likes of Springcourt and Saucony. The duo was also interviewed by Hypebae last year, where they expanded on why they chose the store's name. "It was suggested to us by a friend of Beth's and we went with it. There is no particular reason behind the name other than we simply loved it, but now I'd like to think that pam pam means a fun time."
pam pam
129 Bethnal Green Road
London
E2 7DG