Vic Mensa Touches on Police Brutality in "We Could Be Free" Video
"I'm not afraid to bleed, if it means/We'll make a better today, not tomorrow."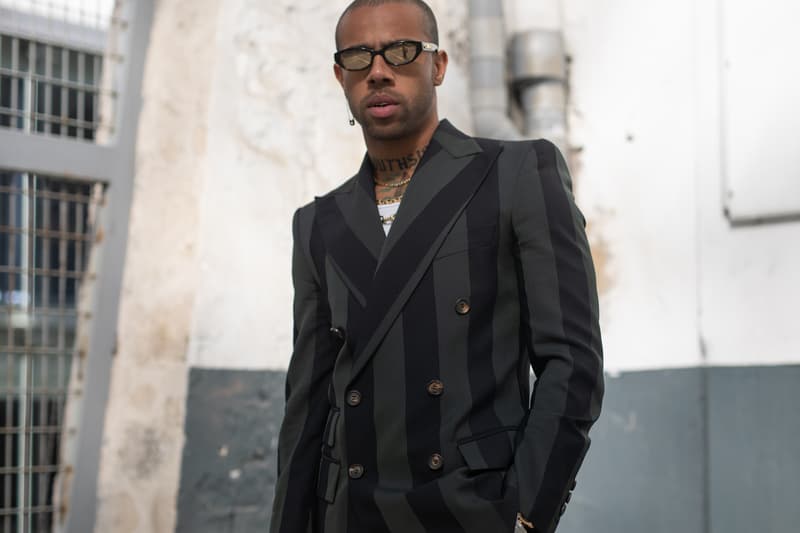 Vic Mensa has released the music video for his single, "We Could Be Free." The video sheds light on the current racial turmoil in the States including police brutality and protest. The visual starts off with a pregnant woman during a rally being punched in the face and a young man running from the police and eventually being shot down.
The 24-year-old rapper discussed the video with Beats 1 Radio's Zane Lowe. "There's a lot of division, based on a lot of fear. I wanted to present an alternative, without fear, and that's what the song, 'We Could Be Free' represents," Mensa told Lowe.
"We Could Be Free" is a cut off Mensa's 2017 debut studio album The Autobiography. Vic also reached out to fans through his social media, asking what they think society needs in order for people facing oppression to be truly free. The music video follows Mensa's op-ed on oppression and abuse in Palestine, which the Roc Nation artist wrote for Time.
Currently, the full clip is only available through Apple Music, but you can watch a preview of the full video below.
#WeCouldBeFree official music video on @applemusichttps://t.co/ebORPYCtI1 pic.twitter.com/C0O05RFYKt

— vino the agitator (@VicMensa) January 15, 2018
I want to hear what you think we need to do to be free. Post a video message using #WeCouldBeFreeIf. I'll be reposting on IG/TW and uploading them to https://t.co/Ysi8Vw6T7Y pic.twitter.com/NL4uzxsiJ9

— vino the agitator (@VicMensa) January 13, 2018