Tourne de Transmission Accentuates Details for Fall/Winter 2018
Utilizing all-black and plaid to do it.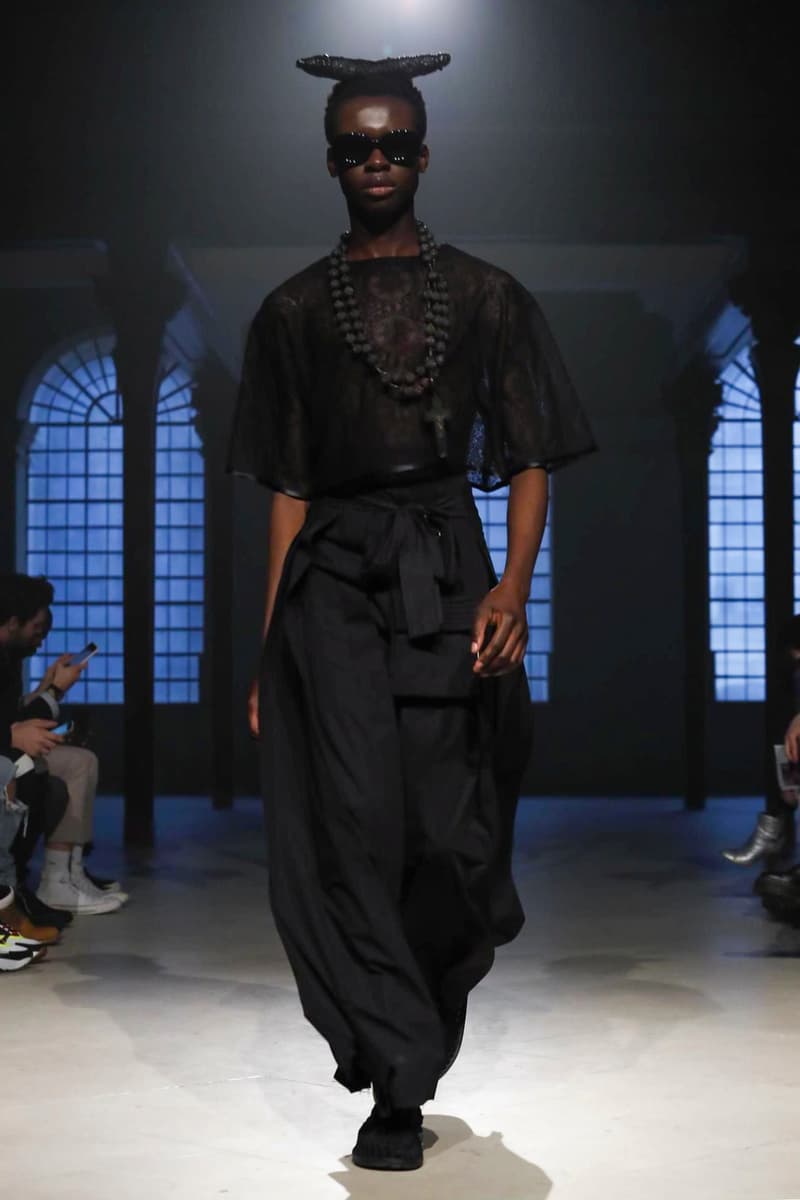 1 of 20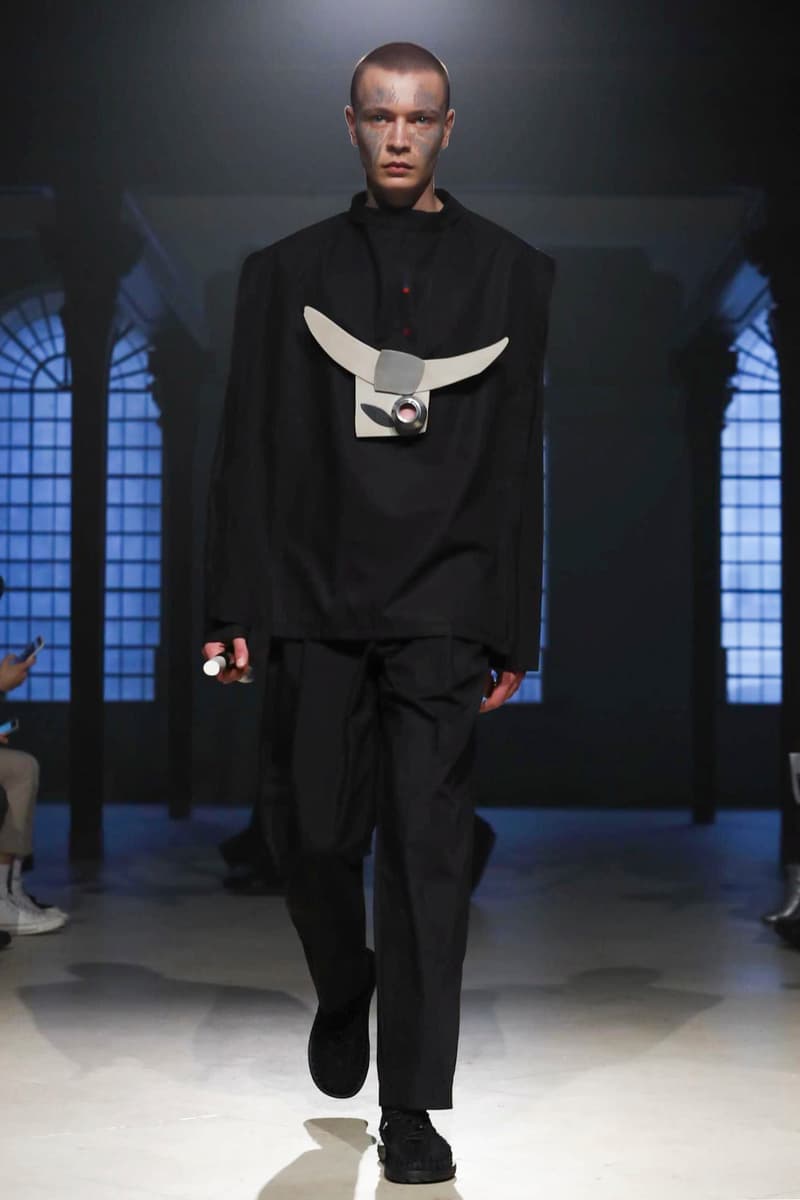 2 of 20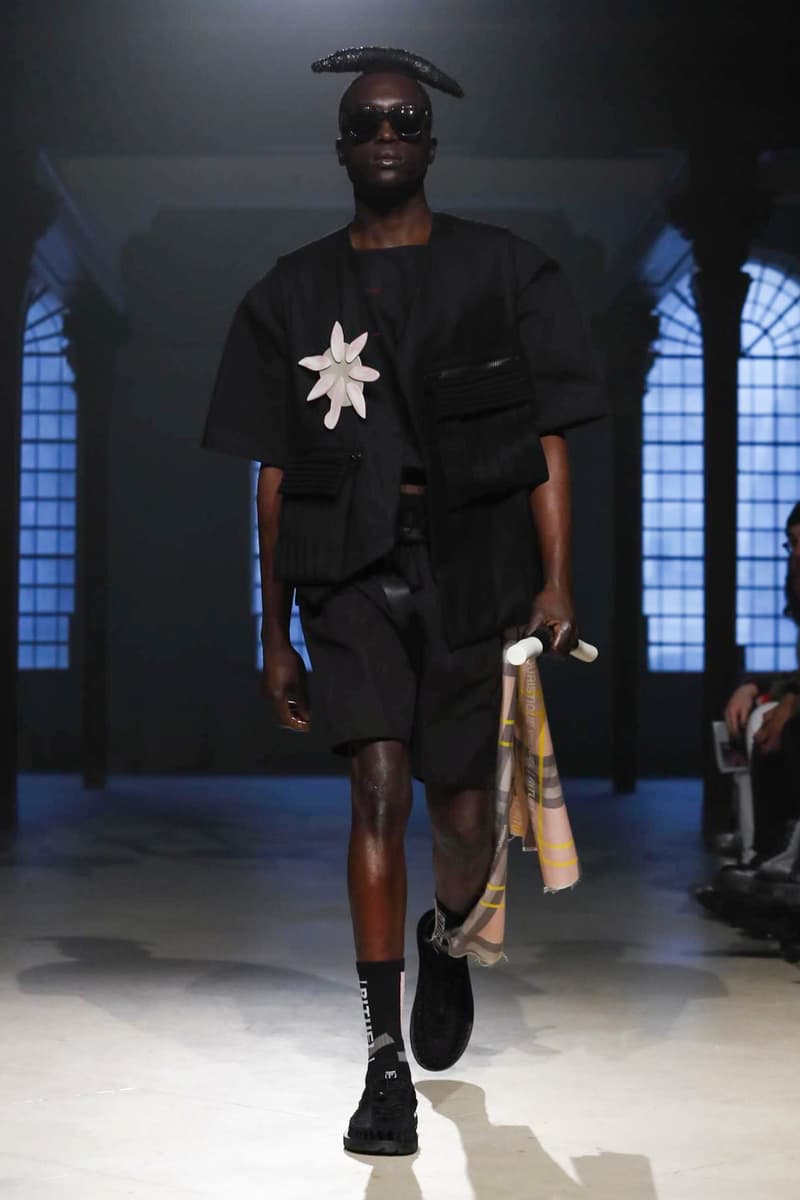 3 of 20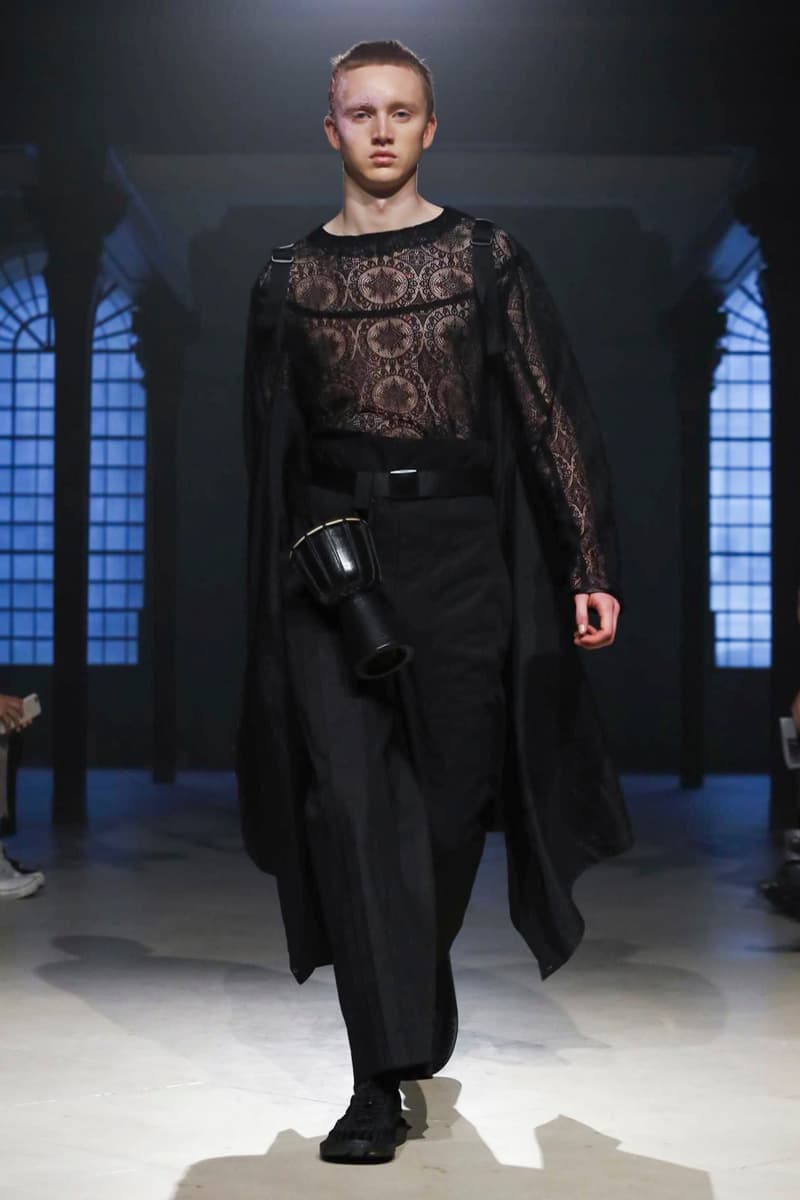 4 of 20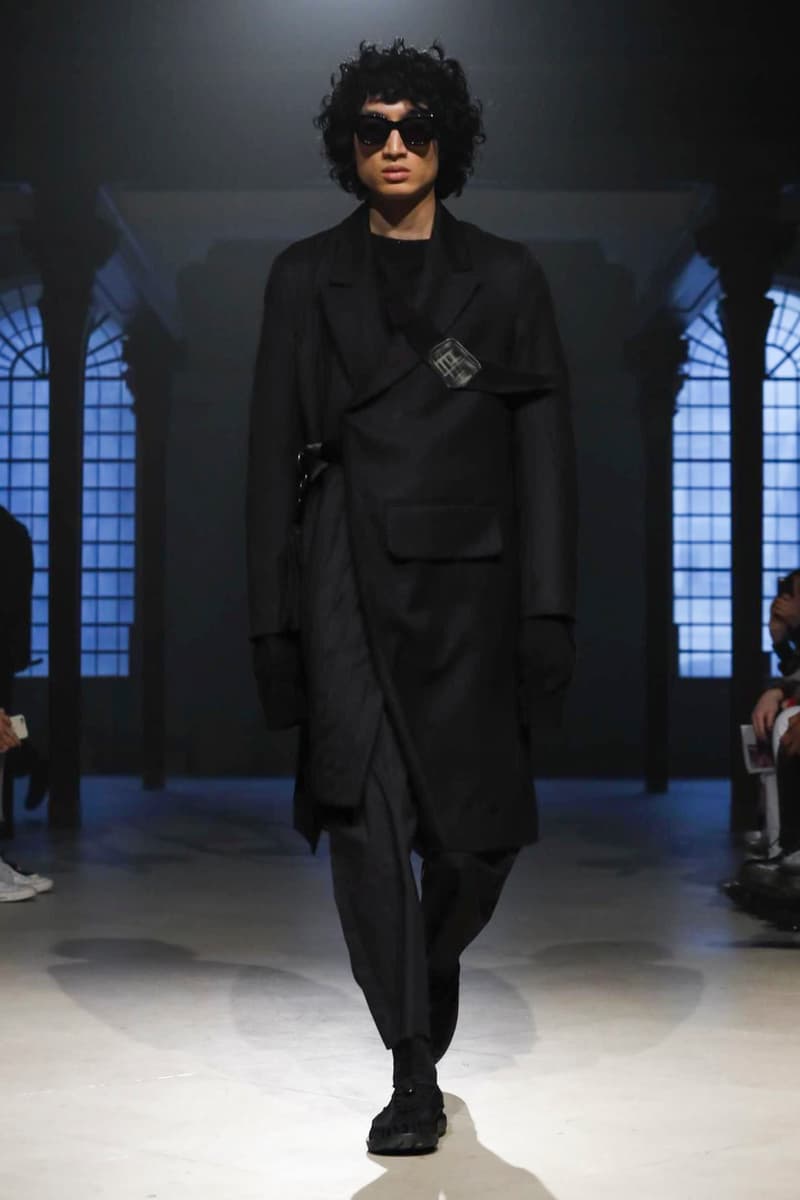 5 of 20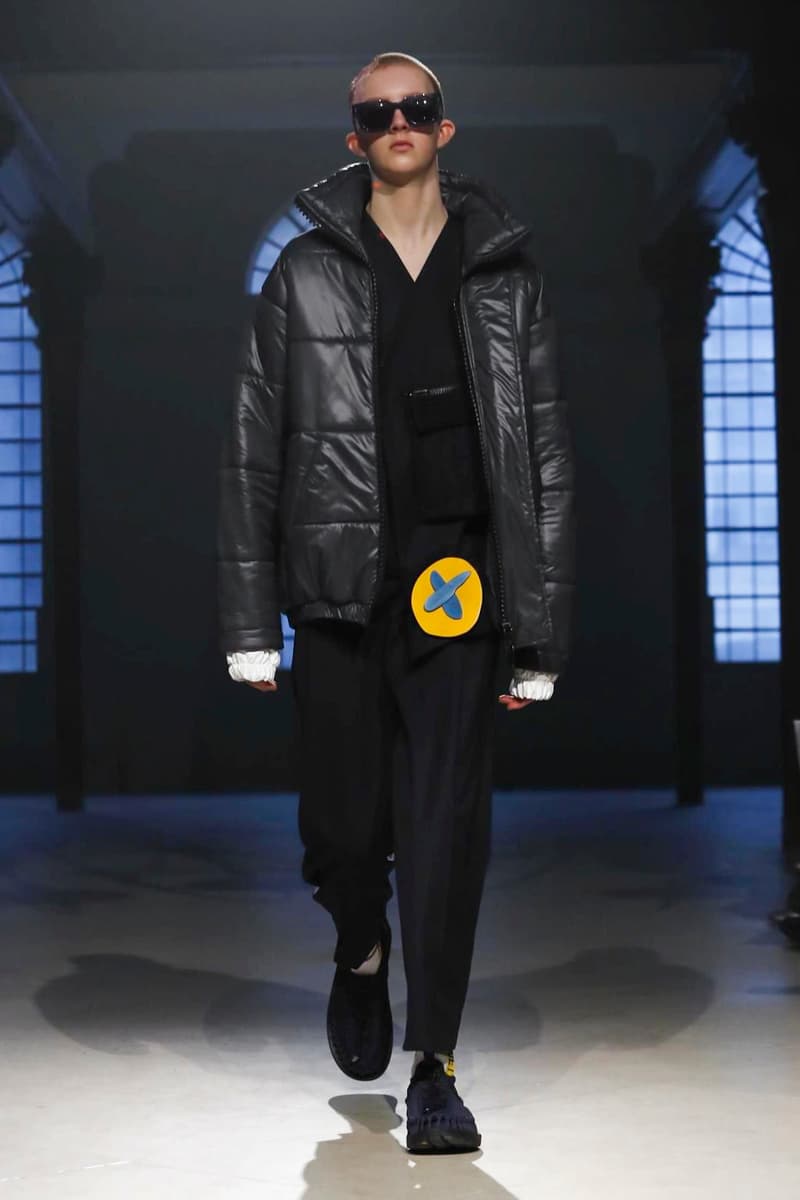 6 of 20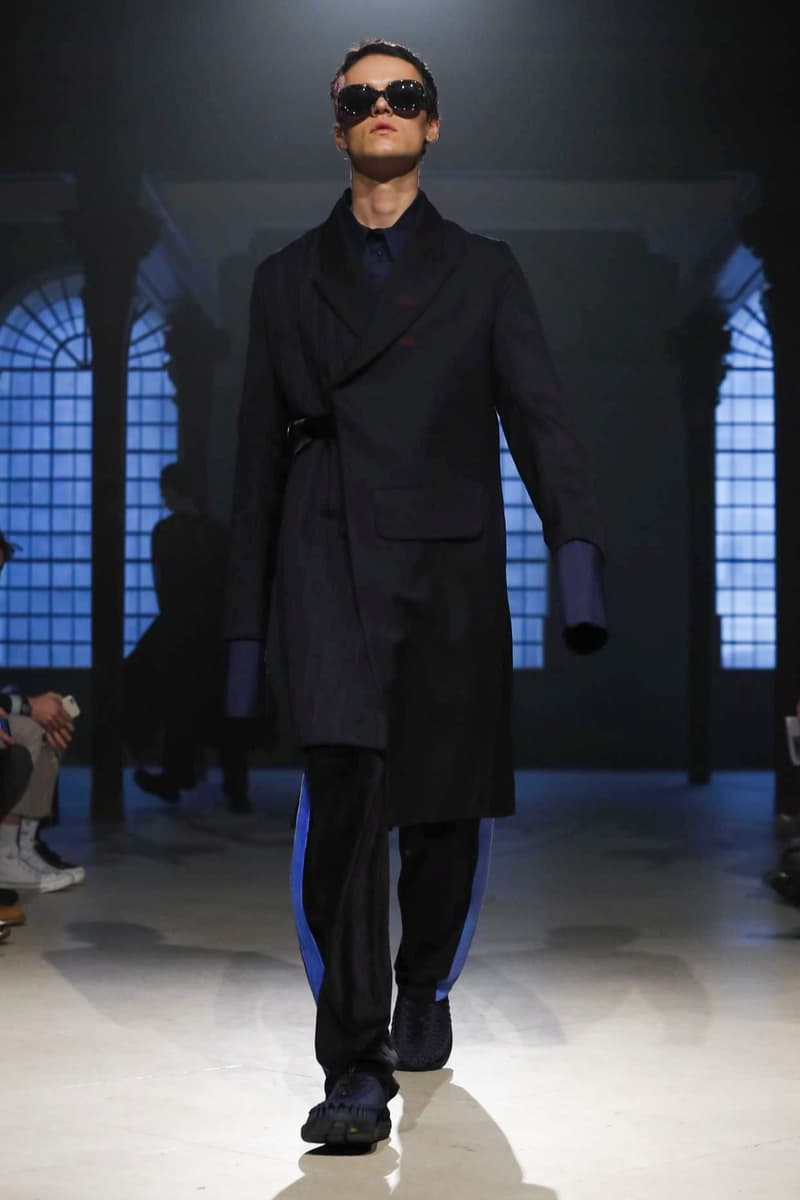 7 of 20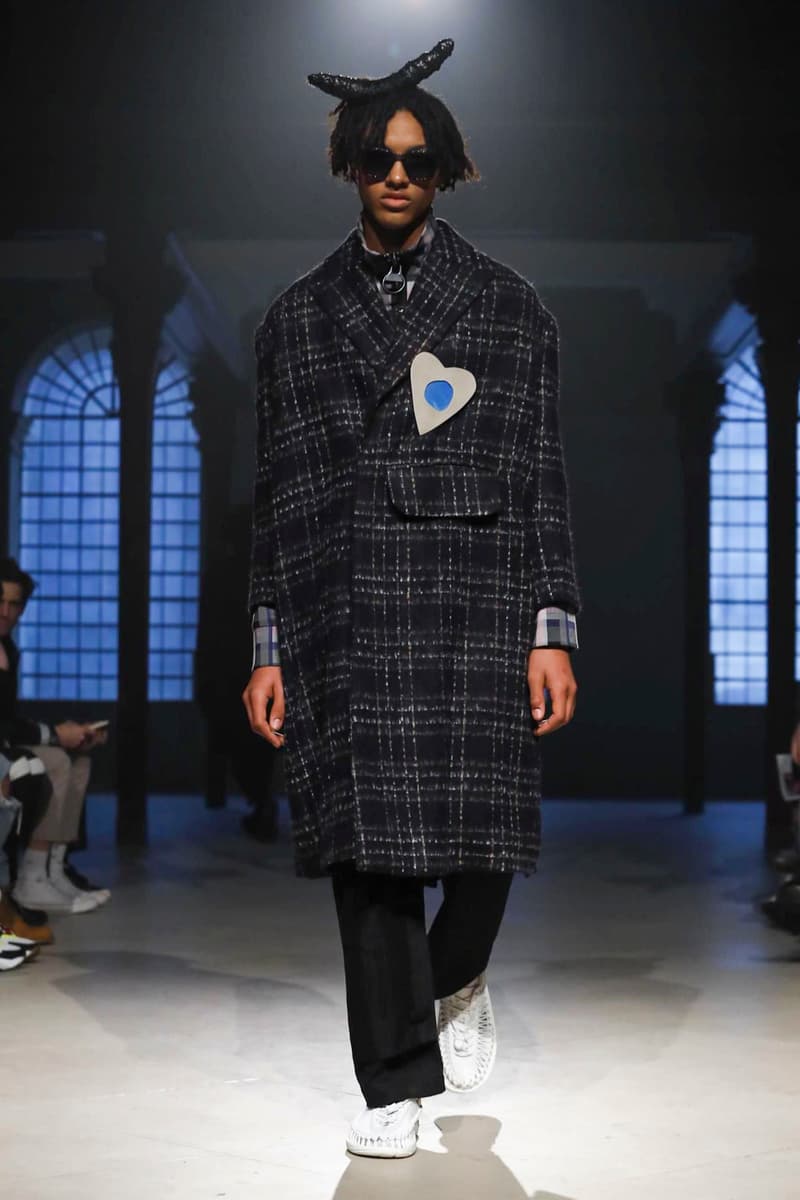 8 of 20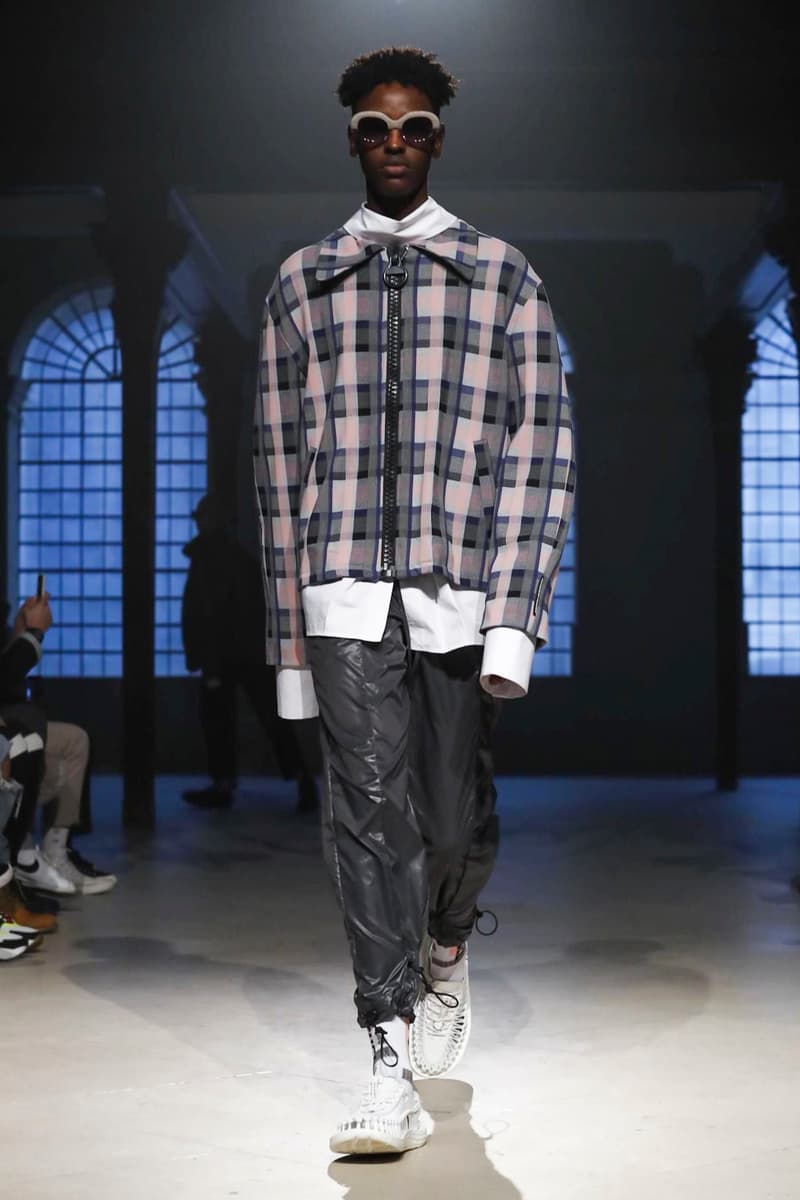 9 of 20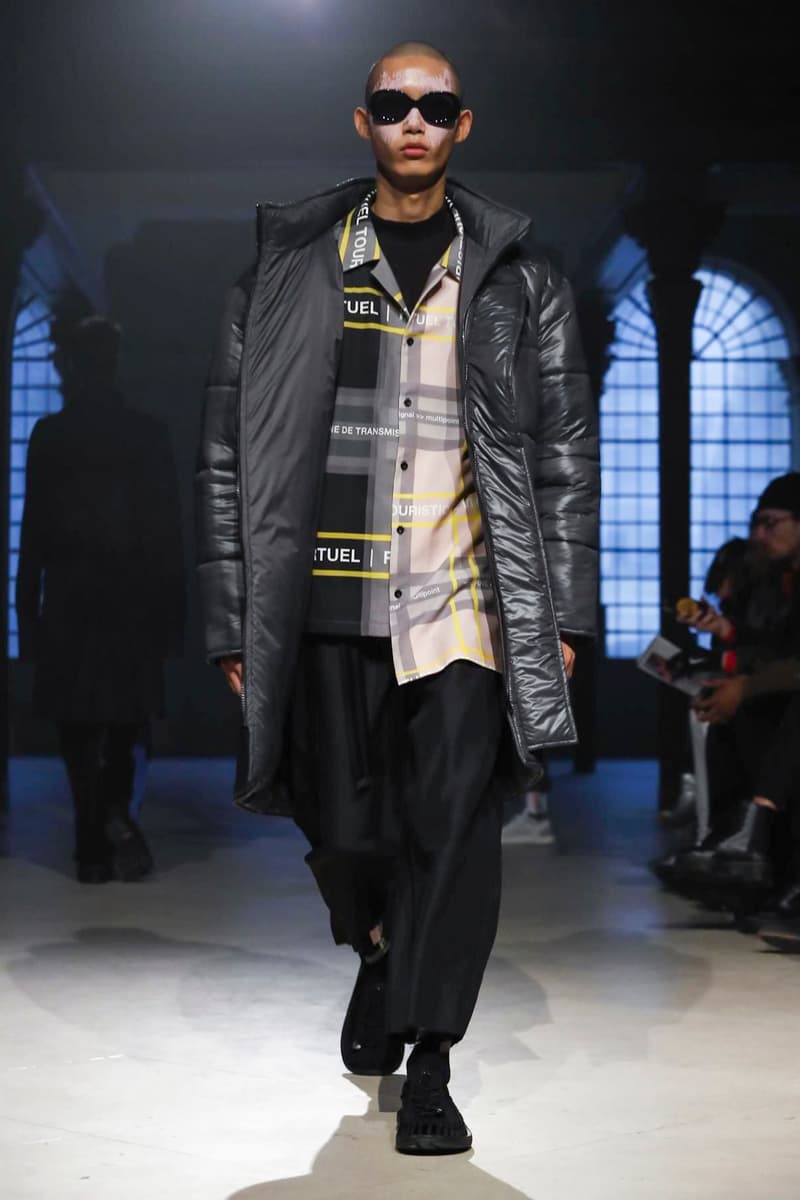 10 of 20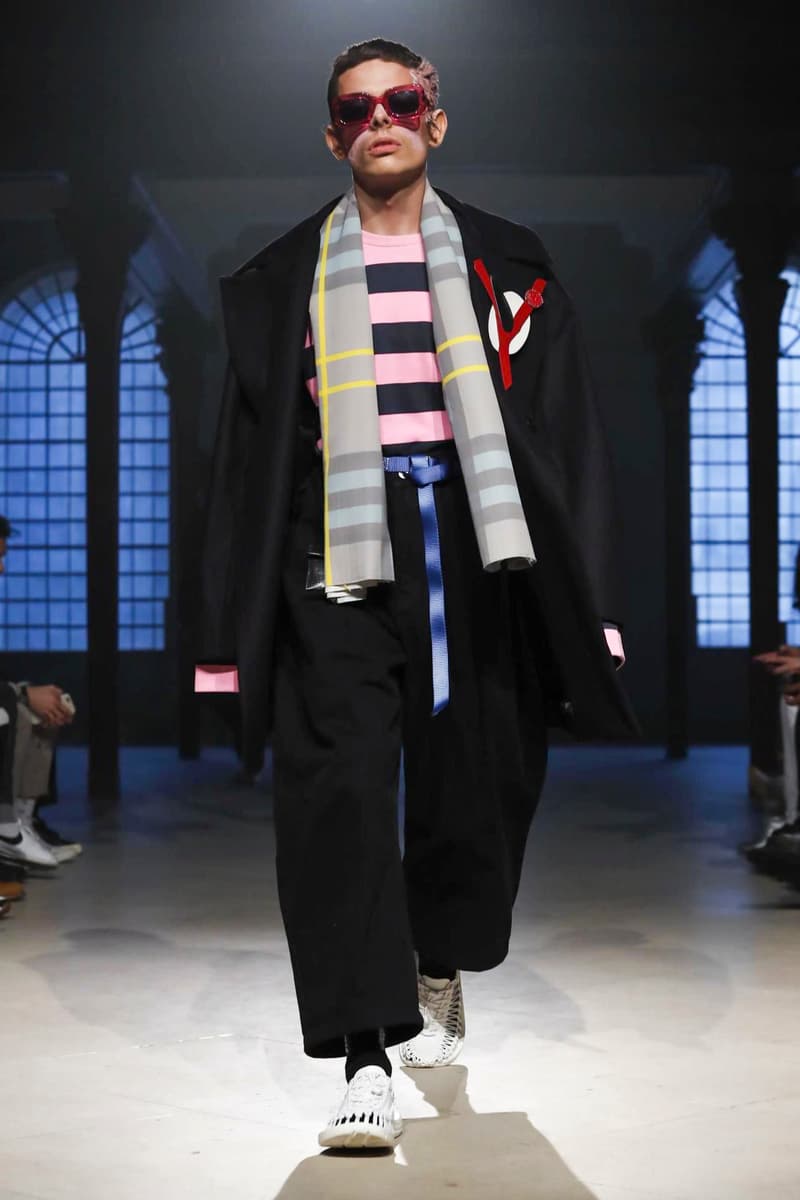 11 of 20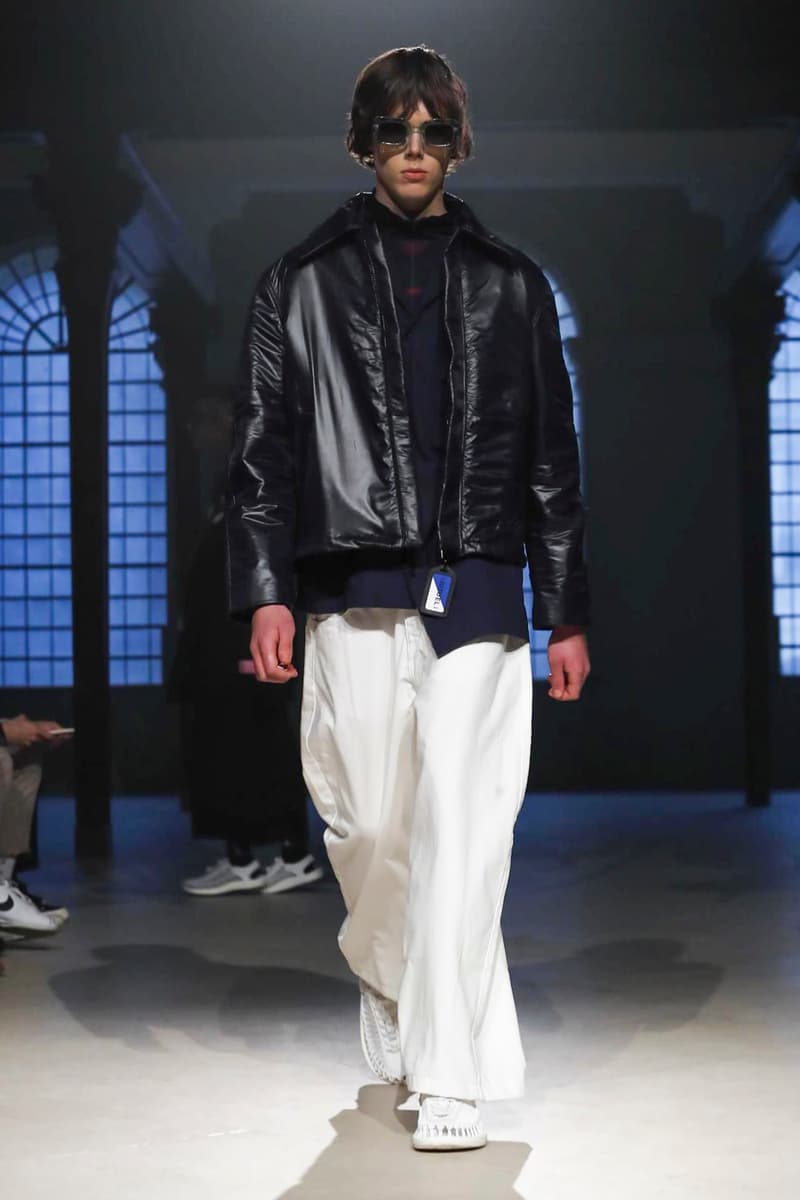 12 of 20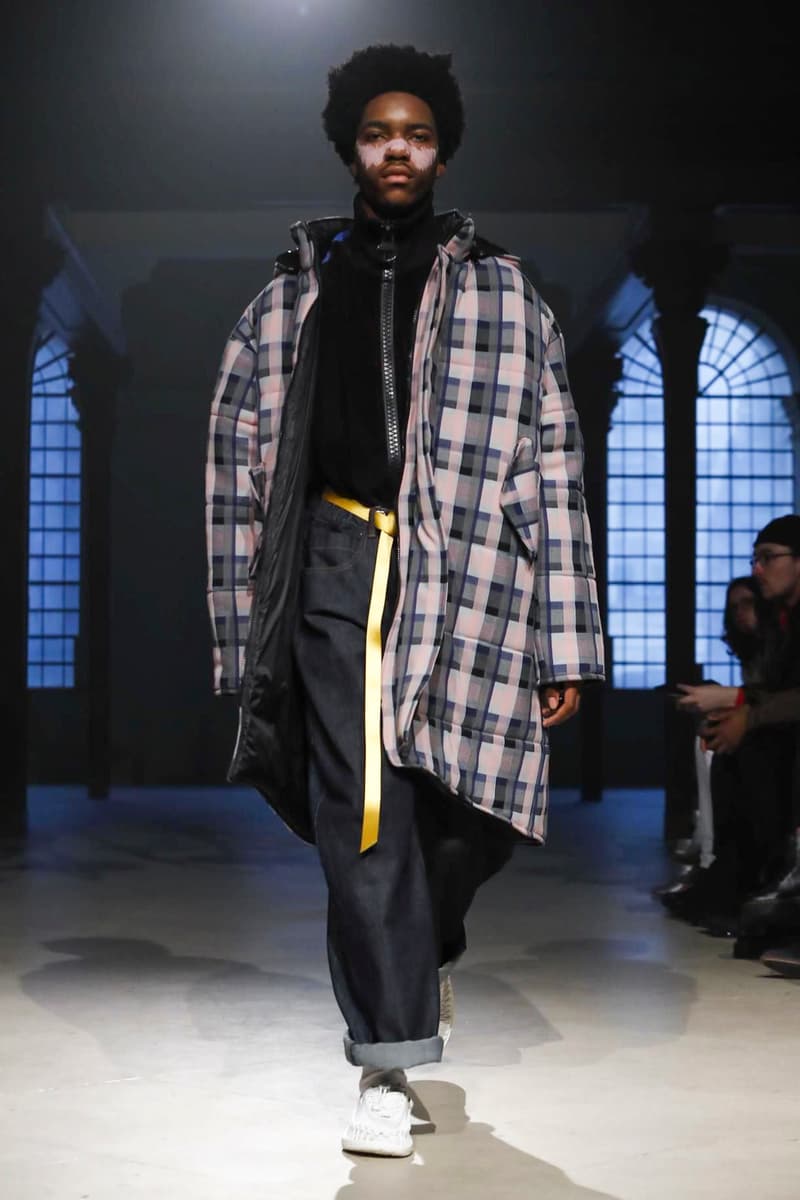 13 of 20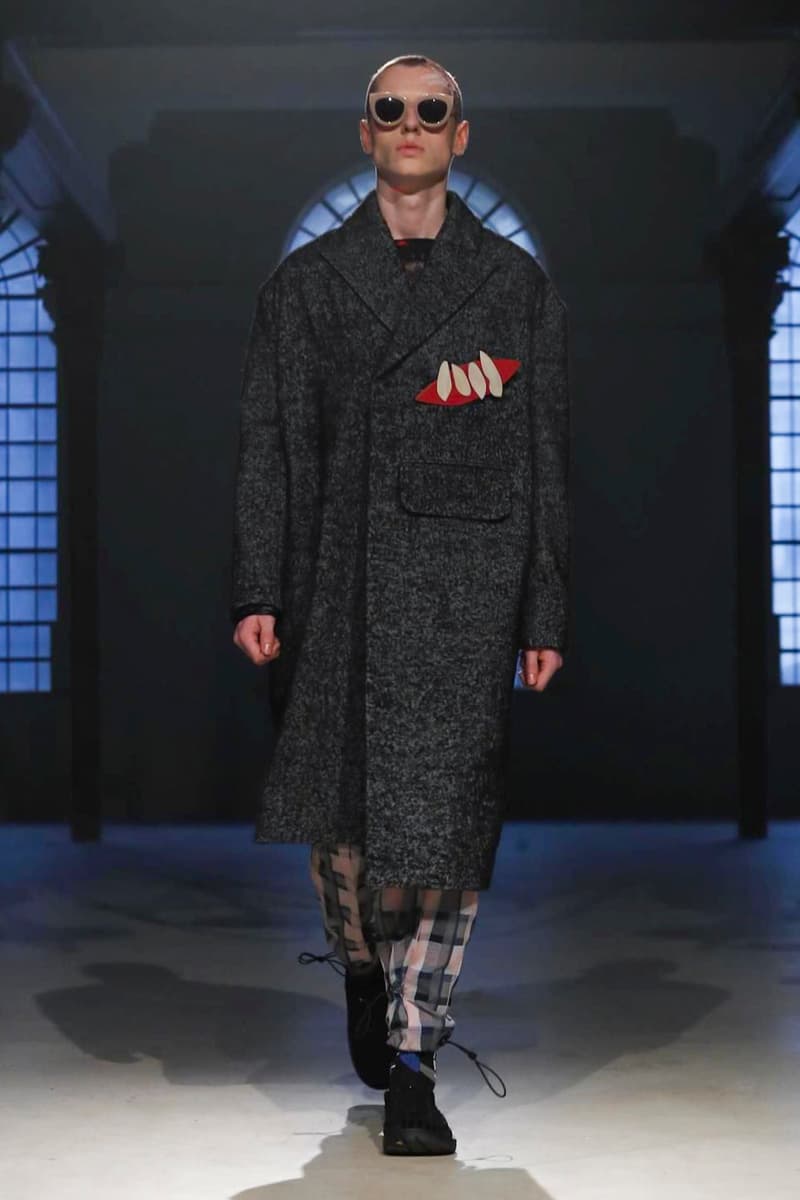 14 of 20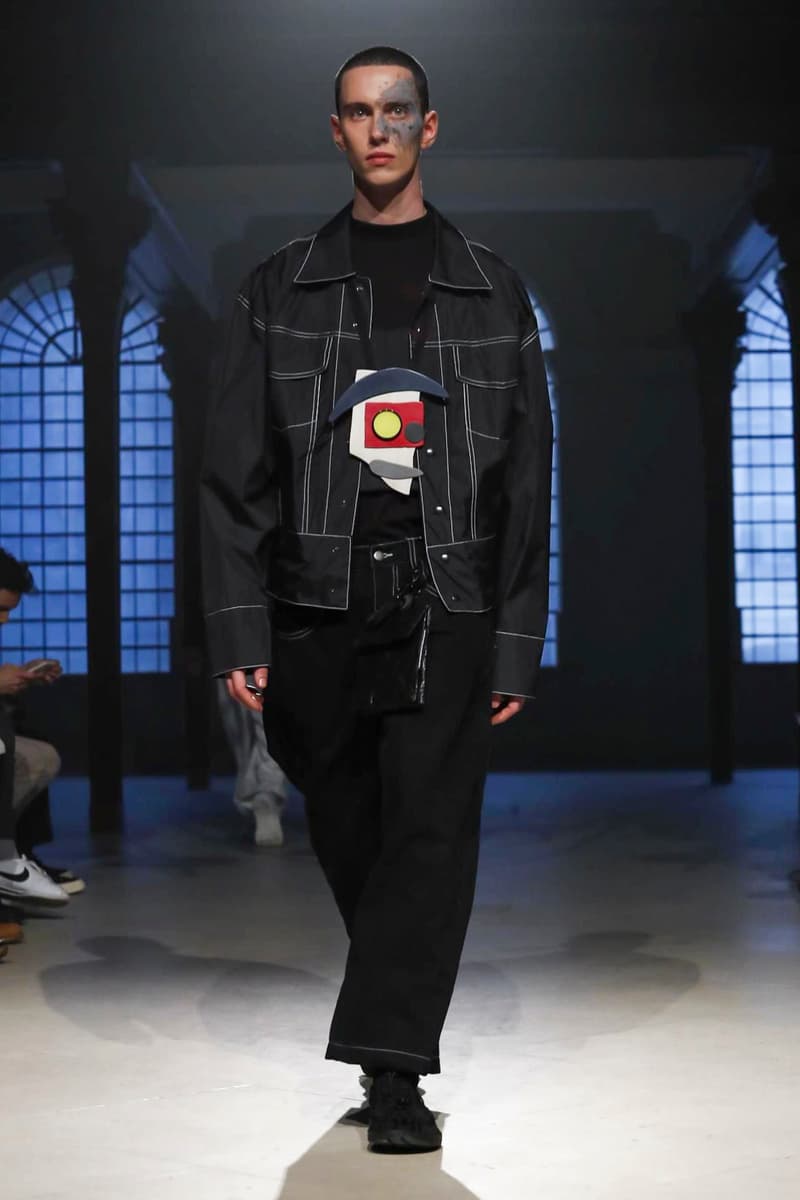 15 of 20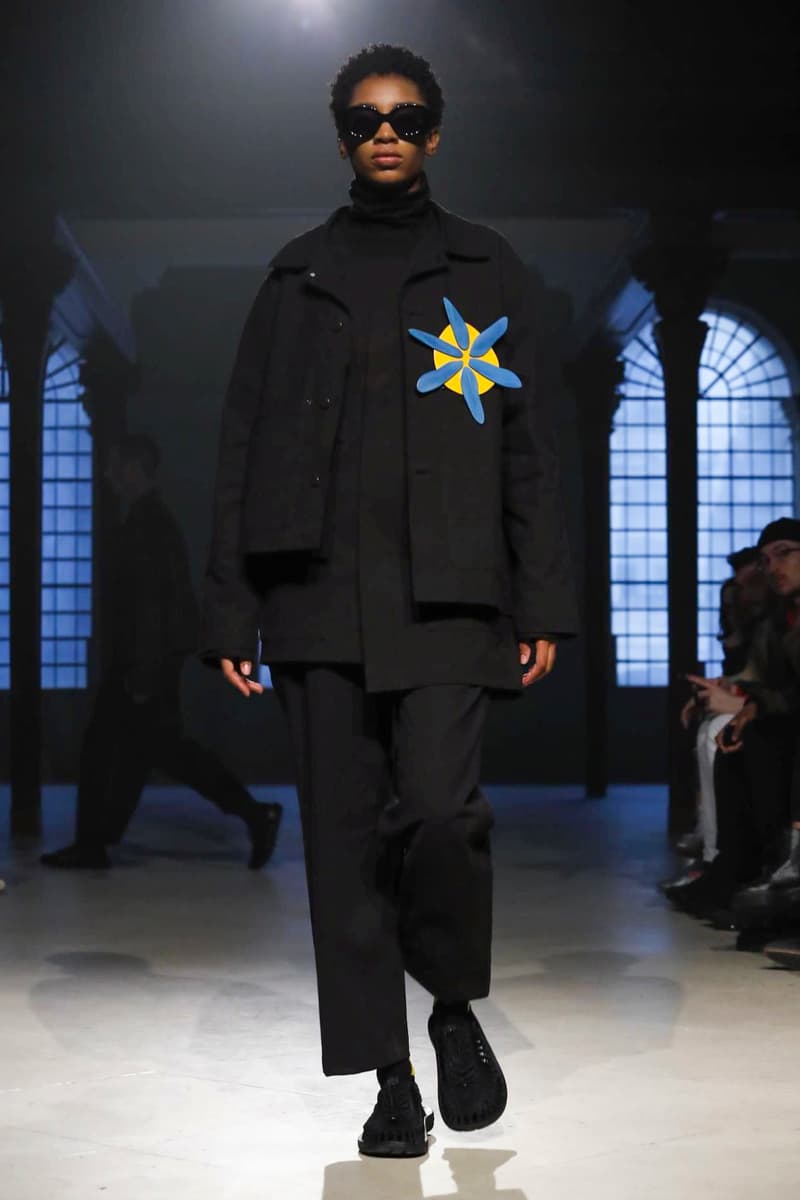 16 of 20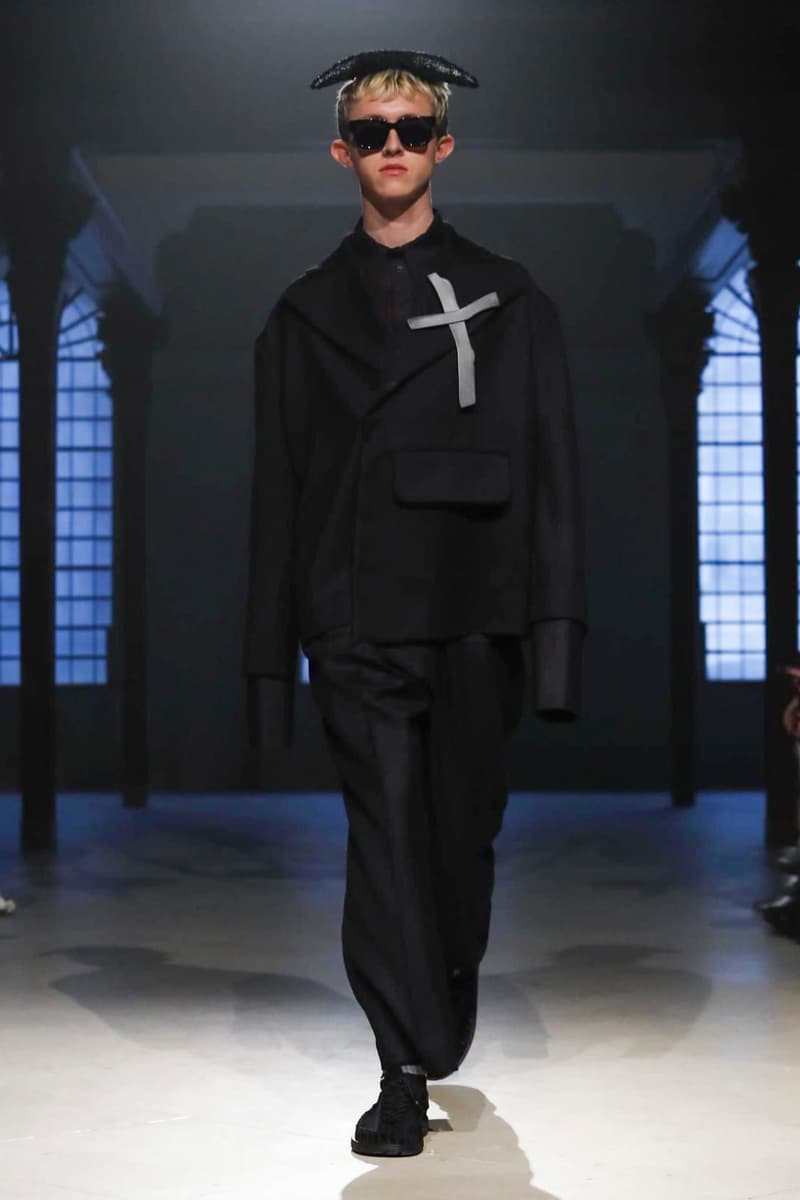 17 of 20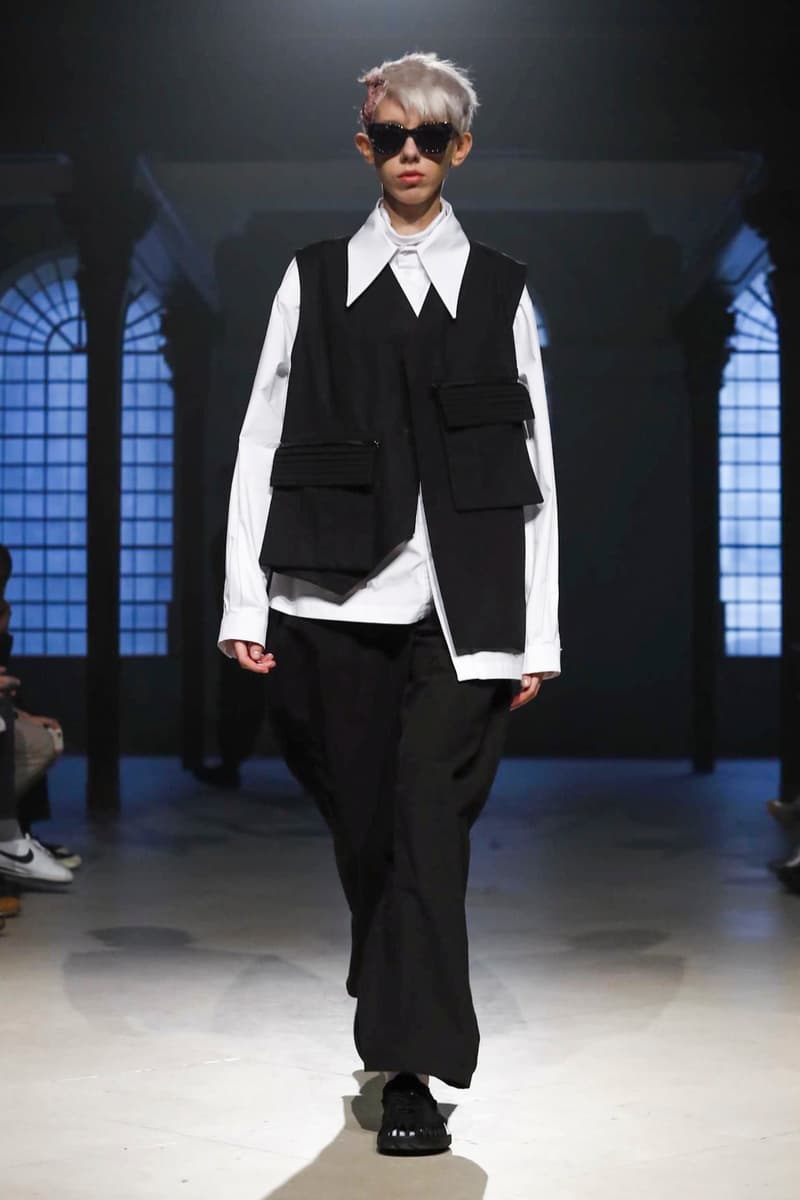 18 of 20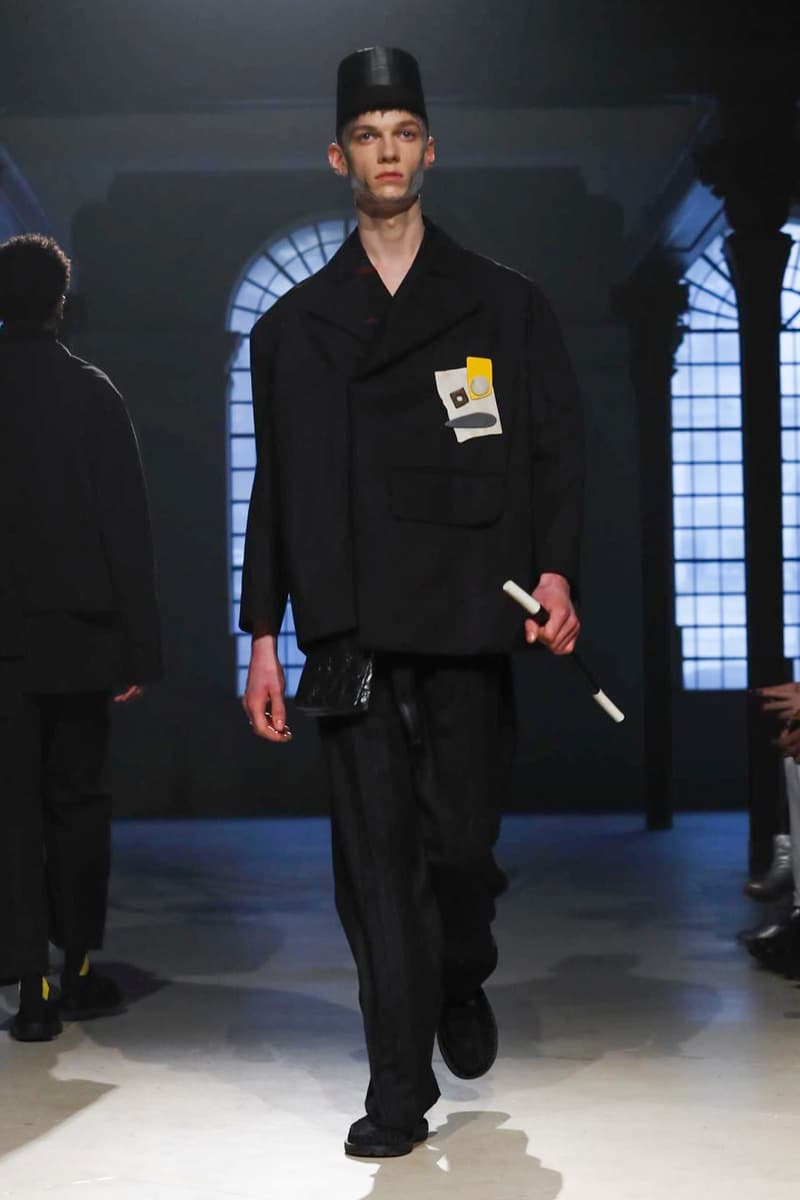 19 of 20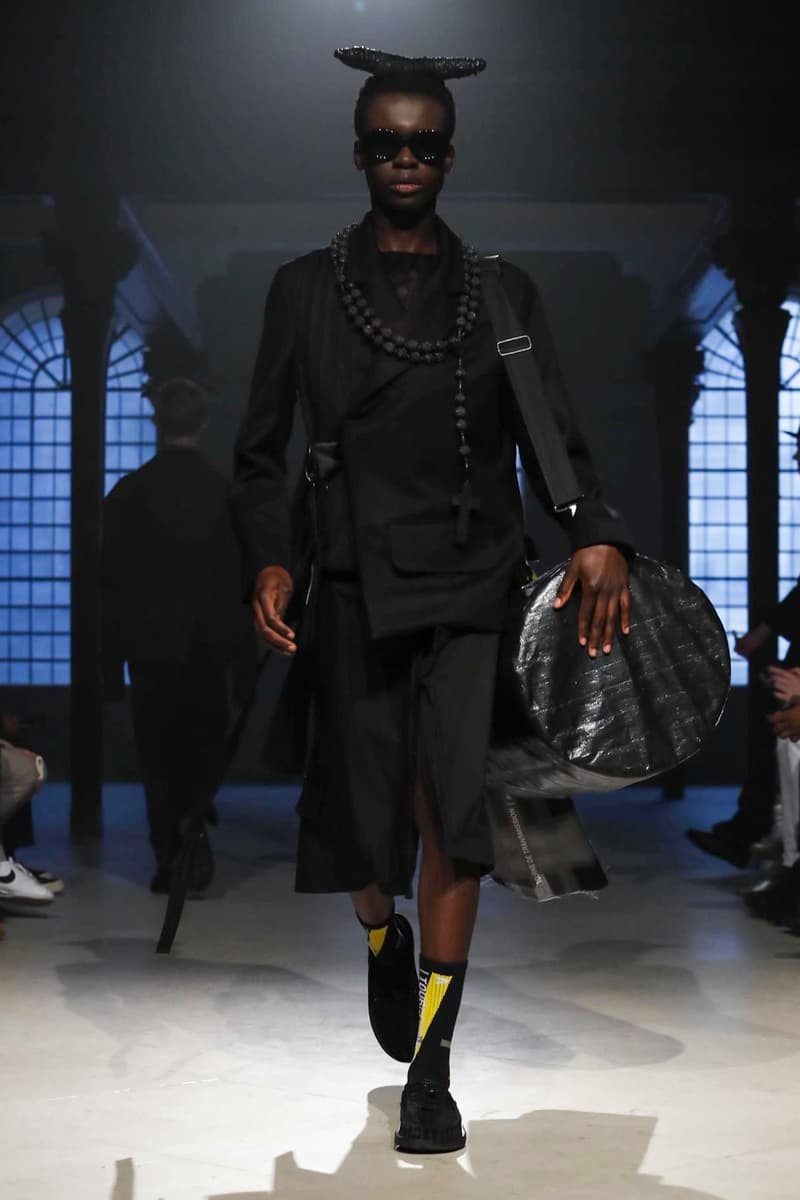 20 of 20
Tourne de Transmission took to the London Fashion Week: Men's runaway with a Fall/Winter 2018 collection filled with pieces for those looking to make a statement with simple details. After showing an eclectic Spring/Summer 2018 collection back in June of 2017, the cold weather range offers a far more pulled back design approach but still stresses the essential details that make the brand unique.
For this collection, black is the color of choice with occasional accents presented in white, yellow, grey, pink, red and blue. Cuts for tops and bottoms are oversized and loose while exaggerated sleeves and collars can be seen on the shirts and jackets. The aforementioned detailing includes imperfectly cut-out pieces on tops including a grey heart with a blue dot, a red slingshot, blue and yellow flower, and grey cross. A black and white magic wand and all-black beaded cross provide additional flair. Take a look at the collection above and let us know what you think. If you're looking for more traditional and proven looks, check out Wood Wood's Fall/Winter 2018 collection.