Roger Federer Wins the Australian Open, Claiming His 20th Grand Slam Title
His record-tying sixth Australian open win.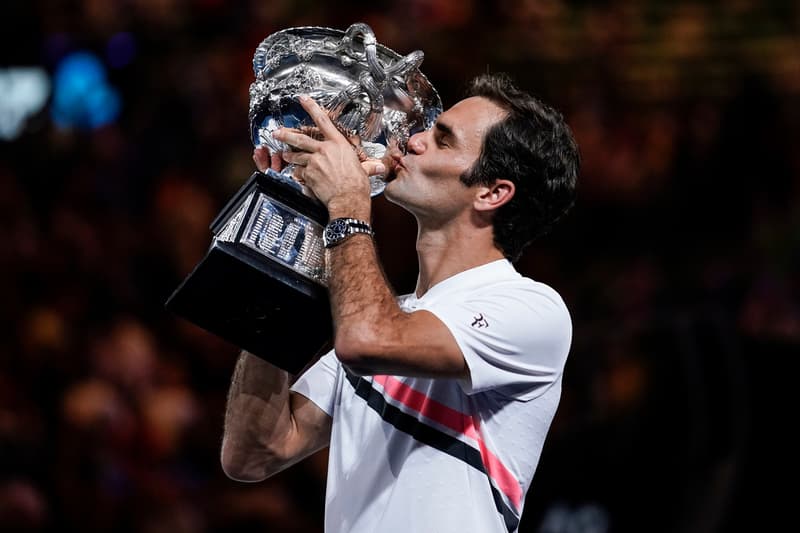 Living legend Roger Federer claimed his record-tying sixth Australian Open championship today, marking his twentieth Grand Slam title, four more than second place Rafael Nadal on the men's singles all-time list. The 36-year-old Swiss great topped sixth-seed Marin Cilic 6-2, 6-7, 6-3, 3-6, 6-1 in an emotional win.
"All the fans, and yeah, you guys, you fill the stadiums, you make me nervous, you make me go out and practice, and I just like to thank you for everything. It wouldn't be the same without you guys, thank you. Marin's team as well, you guys work hard. All the best. This is tough, man. And my team, I love you guys. Thank you," said Federer, fighting back tears as he kissed his Norman Brookes Challenge Cup trophy.
With this win, according to ESPN, Roger, at 36 years and 173 days, becomes the second-oldest man to win a Grand Slam title in the Open era; Ken Rosewall won the 1972 Australian Open at 37. ESPN's statisticians also revealed the 2018 Australian Open was the 200th major tournament in the Open Era, and with this win being Fed's twentieth, he's accounted for 10% of the men's singles titles.
Congratulations, GOAT.