Elon Musk Releases The Boring Company Flamethrower & Shows How to Use It
Along with a Boring Company fire extinguisher.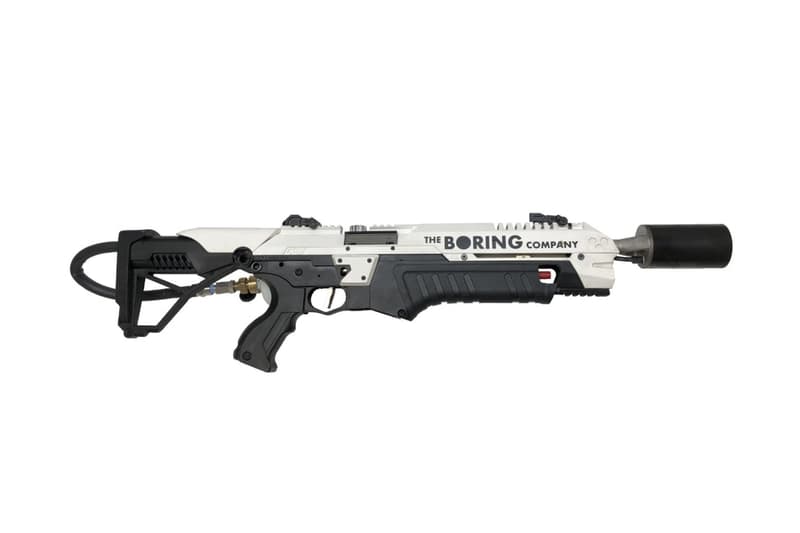 Following a series of teasers from CEO Elon Musk, The Boring Company recently released its long-awaited flamethrower. The outrageous item comes after the infrastructure and tunnel construction company met Musk's goal of selling 50,000 branded hats.
Available for pre-order now, the flamethrower looks to be modeled after the CSI S.T.A.R. XR-5 Airsoft Rifle and features a top-mounted gas tank for a sleek and futuristic design. Additionally, The Boring Company wants fans to use its flamethrowers safely which is why they are also selling a branded fire extinguisher that comes with a "cool sticker."
To celebrate the release of The Boring Company Flamethrower, Elon Musk recently took to Instagram to show off how to use them. In one clip Musk is seen firing a flamethrower up and playfully running at the cameraman. While the other clip of two employees trying the flamethrower is captioned, "great for roasting nuts."
Priced at $500 USD, The Boring Company Flamethrower is available for pre-order now via boringcompany.com. While an accompanying Boring Company Fire Extinguisher is also available on the site for $30 USD.
Also, learn why Elon Musk won't be getting paid unless Tesla succeeds.