Thank You Madlib
Celebrating one of the most brilliant producers of our time.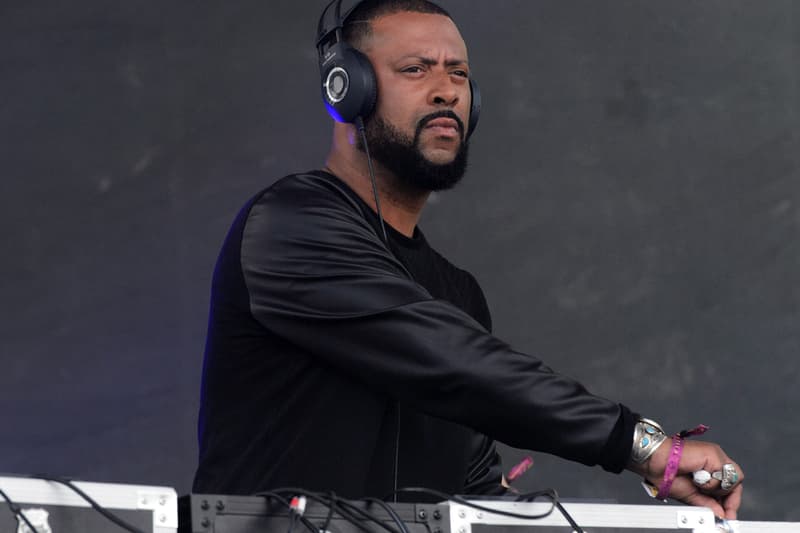 Kanye West's "No More Parties in LA" is notable for many reasons. Along with "Real Friends," it's considered by many of his fans to be one of the best recent tracks he put out, especially after "Facts," which was thought to be lackluster. The song is also 'Ye's first official collab with Kendrick Lamar — the closest to one previous to this was a remix/alternate version of "All Day." Lastly, but definitely not least, the song is important because Madlib produced the beat. Regardless of whether or not it was made during Kanye's My Beautiful Twisted Dark Fantasy days, the track is flames and definitely reminds listeners of classic Kanye material. Shortly after debuting "No More Parties," Mr. West tweeted that he just got sent over six beat CDs from the producer, how it's "scary" and that we should be thankful for it.
For this week's feature, that's exactly what we're going to do. If you've been a hip-hop head, we're certain most of you would already know who Madlib is but, believe it or not, some of our younger readers don't know much about him and his illustrious career. Born Otis Jackson Jr., the 42-year-old rapper-beatsmith is one of the most prolific and renowned of the last two decades. Madlib was born into a musical family; his uncle is jazz trumpeter and composer Jon Faddis and his brother Michael Jackson, aka Oh No, is also an acclaimed rapper-producer. Madlib's career began in the early '90s with a group of friends known as CDP, short for Crate Diggas Palace. Since then, he's produced for handfuls of hip-hop legends like Tha Alkaholiks, Slum Village, MF DOOM, Erykah Badu, Talib Kweli, Mos Def, De la Soul and more. In 1998, Stones Throw Records founder Peanut Butter Wolf reached out for him to join the label — and the rest was history.
Madlib didn't just make beats for good rappers; music to him was much more than that. In the early 2000s, he departed from the hip-hop sound, became more experimental and formed a "band" of alter-egos (all played by him) called Yesterdays New Quintet and Yesterdays Universe. He later dropped his first solo work, The Unseen, under the pseudonym of Quasimoto. In 2003, Madlib returned to hip-hop production with two very legendary collab projects, perhaps his most known work to date: Champion Sound with J Dilla in a duo called Jaylib, and Madvillainy with MF DOOM in a duo called Madvillain. He became very well known and sought for in the hip-hop community after these albums; he even provided Kanye with five beats to work with during his MBDTF days (none of them came to fruition, however.)
In 2011, Freddie Gibbs connected with the beat genius for the Thuggin' EP, then Shame in 2012 and Deeper the year after. In 2014, the pair released their critically acclaimed album Piñata — probably the biggest commercial opportunity Madlib has had yet until this recent gig with Yeezy. Unfortunately for many years, it seemed as if Madlib was overshadowed by J Dilla when it came to recognition even though he is equally as talented as the latter — mainly due to the over-fetishization of the Detroit producer after his passing in 2006. With such a big collab like "No More Parties in LA" and the nine "scary" tapes he provided Kanye to work with, we're certain that the producer will finally get the acknowledgement he deserves. While we probably won't be able to find out if they did more songs together until February 11 (the release date for WAVES), we'd like to celebrate Madlib, one of the most brilliant producers of our time, by revisiting some of our favorite beats by him. Check them out below, let us know which one your favorite ones are and which songs we're missing.
---