Justin Bieber Sweeped the Charts
Biebs is sitting on top of the game right now.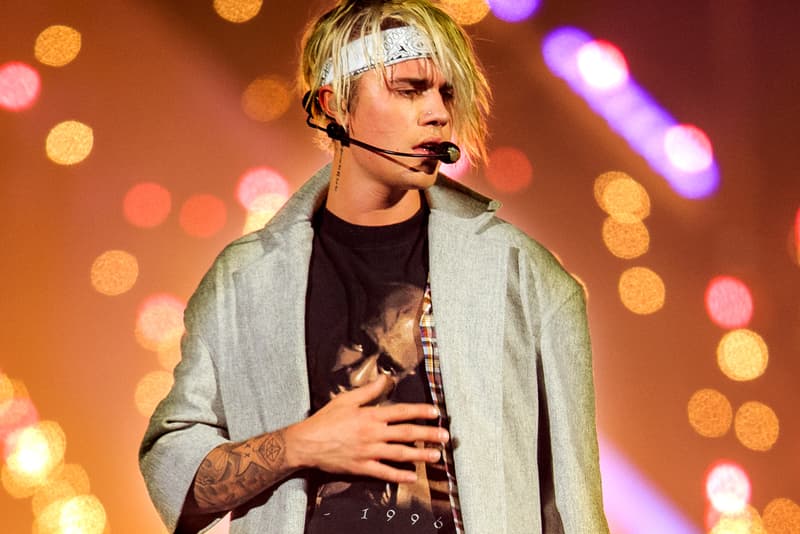 Starting this week, we're going to start sharing brief breakdowns of what's going on with the Billboard charts. While sales are almost never an indication of quality, it's a good way to track the pulse of the music-consuming general public and provides an insight into where the tastes of the majority are centered. Plus, it's always interesting to see what the masses outside of the blogosphere are paying attention to. Not everyone has a specific blog-roll in their bookmarks. To begin, we're shining the spotlight on Justin Bieber.
Justin Bieber's name is ubiquitous in the "Overall Popularity" section of the charts as of late. From the Artist 100 chart to Billboard Twitter Top Tracks, he reigns supreme. Considering the 21-year-old superstar beat The Beatles for a recent Billboard record and his latest album Purpose earned the top spot on the charts with ease, this probably shouldn't come as a surprise. With his last LP, Bieber was breaking records right out the gate.
For the week of January 30, Bieber took the number one spot on the Billboard Hot 100 with "Sorry." Released as the lead single in support of Purpose, "Sorry" has spent a couple months sitting on top of the charts. Adele is the only artist who came close to usurping Bieber for that period, with the popular singer-songwriter landing the number two slot for her own record-breaker, "Hello." For the week of February 6, both "Sorry" and "Love Yourself" are currently sitting at the top two positions.
Bieber remains on top of the artist chart, too. While David Bowie might have posthumously jumped to the top spot for the week of January 30, Bieber looks to regain his throne at number one for the week of February 6. For the week of January 23, Bieber was number one on the Artist 100.
With physical sales at a low point, the "What Do You Mean?" singer continues to have the Digital Songs and Streaming Songs charts in the palm of his hands. For the week of January 30, "Sorry" and "Love Yourself" are running the game. Both songs fill the top two spots on the Streaming Songs chart, and look to continue that trajectory for the week of February 6. For Digital Songs, "Sorry" remains firmly at number one.
Justin Bieber's continued, entrenched reign might fall soon, though. Panic! At The Disco are currently taking over the Billboard 200, Top Album Sales and Digital Albums charts for the week of February 6. Their almost-overnight takeover is a result of their newly-released studio album, Death Of A Bachelor. If that LP can sprout a couple big singles, Bieber's days of dominance might be numbered.