HTC Reveals U11 Eyes Smartphone With Dual Front Camera
Complete with a massive 3,930mAh battery.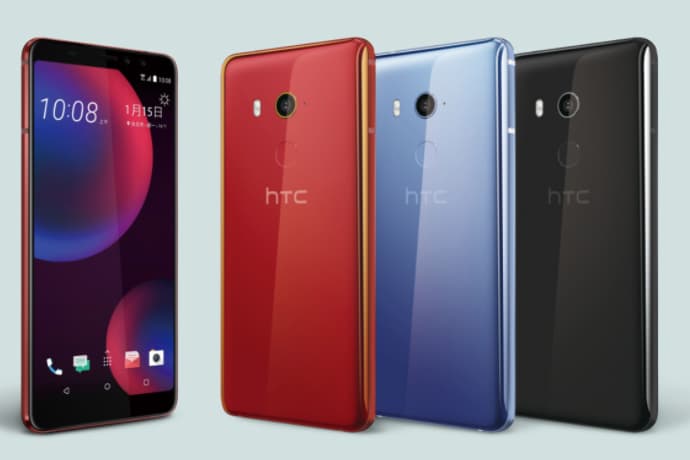 Having turned nostalgic heads back in 2017 by announcing it would be adapting the classic NES Duck Hunt gun for virtual reality, HTC is kicking off 2018 with something new. Unveiling the U11 Eyes, the latest smartphone from the Taiwanese brand focuses on photographic power — featuring a five-megapixel dual front camera set-up with HDR boost, real-time and post-shot bokeh mode and a beauty mode similar to that found on the Google Pixel 2.
The U11 Eyes also boasts a 12-megapixel rear camera and 6-inch display, face unlocking technology and HTC's popular edge sense feature, with the whole thing powered a Snapdragon 652 processor. For those concerned about battery life after recent revelations about phones from other companies, the U11 Eyes comes equipped with an impressive 3,930mAh battery.
Dropping in Hong Kong Wednesday 17 and in China later this month — though, unfortunately, with no indication of wider release as yet — HTC's U11 Eyes will be available in red, silver, and black colorways with the 64GB version set to cost $3,898 HKD (about $500 USD). If this release piques your interest you can check out our predictions for the future of smartphone technology.