The iPhone X Is the Best Yet, But What's Next for Smartphones?
Can current technology produce the next innovative smartphone?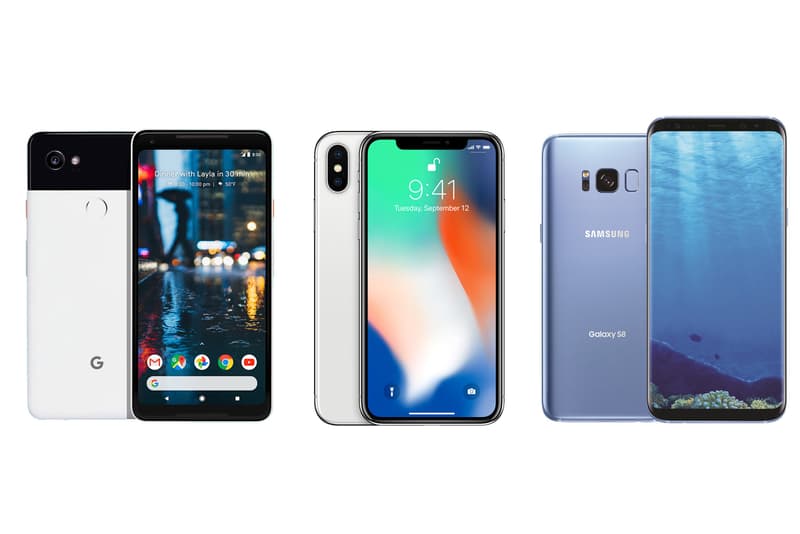 The iPhone X is Apple's best smartphone to date. Everything I can ask for in a handheld device, this phone delivers. It's edge to edge OLED display presents media in glorious definition, its lack of a home button makes navigation faster in situations that count, and its upgraded camera and portrait feature fulfill all my photo and video making desires. So what's next? We know VR/AR is Apple's next big push, but where's the practicality in that? How does VR and AR affect one's everyday life? You can open your garage door with your phone if you want. You can paste your facial gestures on a digital animal and send a 10-second voice message if you want. But there's no necessity in any of it—except frivolity. What will be the next practical innovative feature for smartphones?
In Apple's case, the next big thing won't come from them. Edge to edge OLED displays, wireless charging, and facial recognition are all things introduced in the iPhone X, but they've already been available for years from competing companies. What Apple does well post-Steve Jobs is perfecting features that consumers are already latching on to instead of introducing those innovations itself. What's the next piece of technology that will make the next flagship smartphone a necessity the way the original iPhone did by consolidating a camera, a phone, and an MP3 player?
Outlined below are a few examples of which tech currently being developed could potentially produce the next innovative smartphone.
The End of Screens
One of the most common examples of smartphones evolving is a hands-free experience where artificial intelligence dominates almost full control over a device, subsequently ending the need for screens. Voice commands would allow users to interact with an artificial voice that will perform common tasks like searching the web, booking flights, and so on – an extrapolation of current tech like Alexa and Siri. Sony is already working on a device called Xperia Ear, which equips users with a camera and earpiece that allows you to speak with artificial intelligence to make smartphones less apart of your day, albeit, it only functions when your device is nearby. Other wearables like the new Apple Watch series 3 is equipped with cellular connectivity so it can function independently instead of being paired with an iPhone.
A survey administered by Ericsson ConsumerLab last year speculates that AI could potentially end the "screen age," as always having a screen in the palm of your hand can be seen as impractical. "Smartphone users believe AI will take over many common activities, such as searching the net, getting travel guidance and as personal assistants," the report said, stating that "these are areas already being addressed by current generation AI interfaces in smartphones."
Faster Battery Charging
Samsung's Advanced Institute of Technology has recently announced the development of a technology that allows smartphones to charge fully in a matter of minutes. Extended battery life seems like an advancement that only sees a progression in small increments. This can be forgone completely if charge time was reduced to mere minutes. The process involves replacing lithium-ion batteries with a battery based on graphene ball material, which is able to increase charging capacity while maintaining a decent temperature.
Samsung estimates standard full charges take an hour to reach a battery's capacity. However, they also estimate this new tech could fully charge that same battery in a matter of 12 minutes. It seems the technology can also be extended to electric vehicles and mass-produced at an affordable price, meaning consumers can see this applied to smartphones sooner rather than later.
Smartphones in the Cloud
Cloud-based smartphones like the short-lived Nextbit Robin could potentially become the new norm as well. The next best thing to near limitless battery life is near limitless storage, and the Robin sought to do such. Its storage is a limited 32GB but the phone actively stores files and apps in the free 100 GB Amazon cloud storage provided, even backing up app/user data and archiving them if they're not used as much to free up local space.
What ultimately forced the company to sell its assets to Razor is the phone could only back up files at a decent speed on Wi-Fi. Outside of major cities, secure Wi-Fi and 4G is hard to find as opposed to the company's tech-forward base of operation in San Fransico. What could ultimately revive this format is 5G cellular networks and its faster speeds, and not gigabit LTE disguised as true 5G like AT&T's 5G Evolution. Actual 5G is an entirely new network system with exponentially higher speeds, capacity, and much lower latency than existing cellular systems. In the race to develop true 5G, companies can base their next flagship handheld entirely on the new tech and create the first step in the natural progression of the smartphone.
Foldable Smartphones
Samsung's flexible displays have been seen on TVs and the Galaxy X, but a new patient they're working on effectively folds smartphones into themselves like a flip phone. Now the idea of going back to a flip design doesn't sound like progression, however, it could compact phones and allow edge-to-edge displays the size of tablets if designed correctly. Patents and sketches exist that show how the device would close under a magnetic force with the screen facing inwards, like a full-screen flip phone. The only hindrance is the hinge design and the visible teeth that can't be hidden. Samsung is currently looking for ways to design a flat surface to improve the aesthetic.
A patent reported in January 2017 by Patently Apple, reveals "a flexible display that is movable between a folded position and an unfolded position", and a "fabric housing [that] forms a flexible hinge that allows the flexible display to be folded." In October 2017, The Bell cited sources that claim Apple has established a partnership with LG on a foldable OLED iPhone, with mass production speculated to take place the first half of 2020.
A Combination of the Four
A device that fosters all four of the aforementioned innovations would be ideal. A big screen foldable phone that leans heavily on AI voice command functionality with breakneck charging speeds and a 5G cloud-based operating system would change the handheld game. When users need video, they can unfold the compact phone to utilize its large tablet edge-to-edge display. Storage would be nearly bottomless, rendering lack of space to almost non-existence. And with artificial intelligence, the normal experience of a smartphone can be controlled purely through voice commands. The only problem with this would be developing all of these in conjunction with one another, as they're all a work in progress. Making mass production affordable for all this tech also may not be profitable for a company.