Samsung Breaks the Mold With Its Latest Foldable Smartphone Patent
The unconventional device is expected to have a flexible display.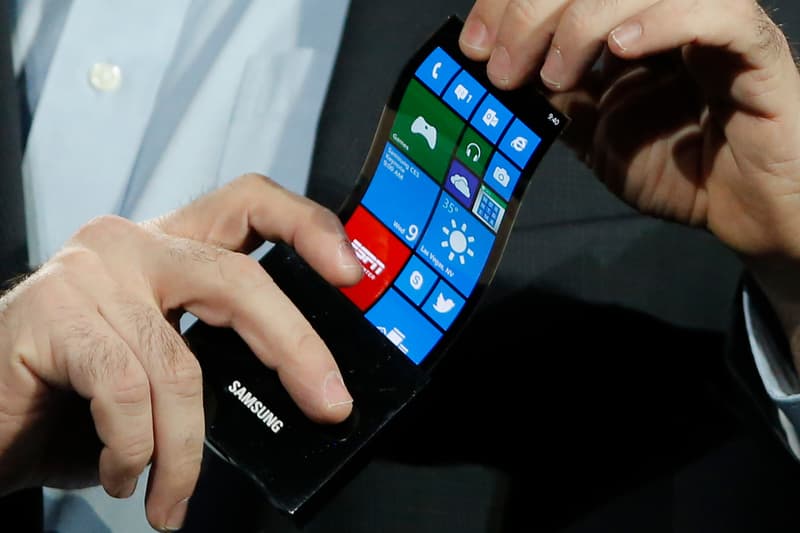 Knocking on the doors of Apple's latest foldable iPhone concept is this strange, albeit rather innovative smartphone that boasts a bendable screen. According to Engadget, Samsung has filed a patent this past April for the aforesaid prototype. Thanks to a Dutch website dubbed Galaxy Club, we can now get a firsthand look at the actual application as well as details surrounding the flip phone-inspired handset. The device can presumably be "folded or unfolded semi automatically" and it also contains a "secondary" display that only appears when you fold the smartphone. The entire project is apparently nicknamed "Galaxy X" — a moniker that may undoubtedly be the name of the actual device itself.
Though, Slash Gear warns that "this Galaxy X is obscenely long when unfurled. More like a remote control than a smartphone, it is significantly longer than most smartphones these days." However, the main reasoning behind the bizarre, foldable concept is so that the device can be used as a tablet when unfolded. Still, with all the recent news of Samsung mobile devices exploding, should the company be knee-deep in experimenting new concepts? Or, should they invest their time coming up with methods to ensure that their current phones are explosion-proof?
Take a look at the patent illustrations and expect Samsung's foldable smartphone device to be realized sometime next year. To learn more about the concept head over to The Korea Herald.