HTC Revives NES Duck Hunt Gun
Bring home a Zapper for the holidays.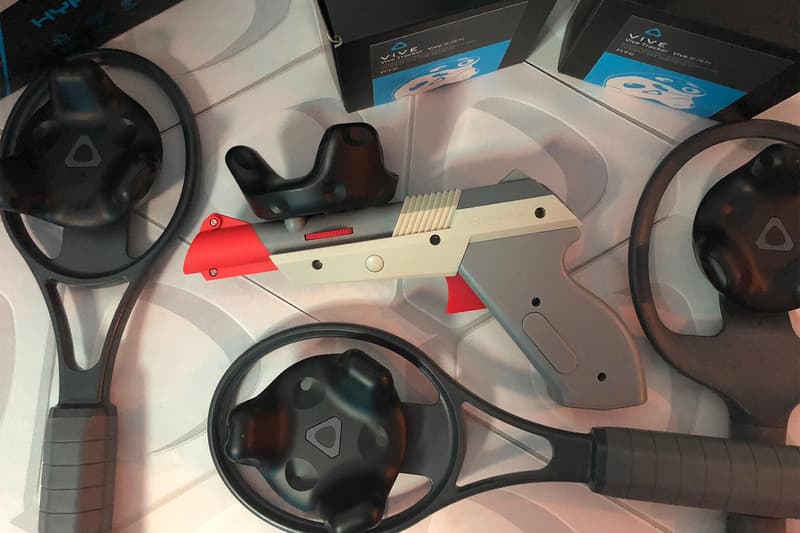 Nintendo's Duck Hunt was an incredibly forward-looking game that gave owners a new way to interact with their consoles. Now the game is the face of another kind of progressive design: HTC is updating the technology for virtual reality.
With its new Vive Tracker, HTC has created a way to track peripherals in virtual reality. Attaching it to the top of the company's "Hyper Blaster" (basically the Duck Hunt gun with a new name) allows users to shoot fowl and other critters in Steam VR games, like Duck Season and Arizona Sunshine. The Vive tracker will be offered as part of a set of bundles that will debut for the holiday season.
An Amazon-exclusive $150 Hyper Blaster bundle includes one Vive Tracker and Duck Season, while a $150 Racket Sports Set features ping-pong and tennis controllers, a Tracker, and Vive Sports. VR is set to become an inseparable part of gaming, with franchises from Mario Kart to Star Wars making the leap.