Études Fall/Winter 2018 Unveils Upcoming adidas Collaboration
Hiking sneakers coming for 2018.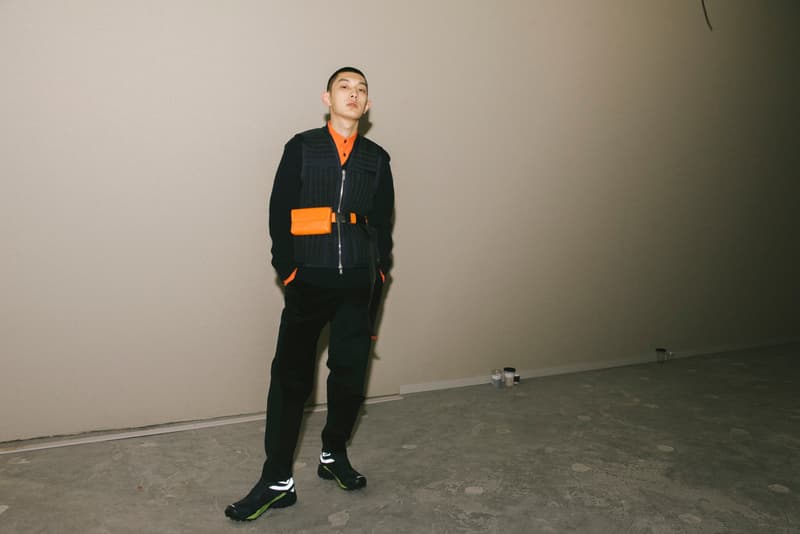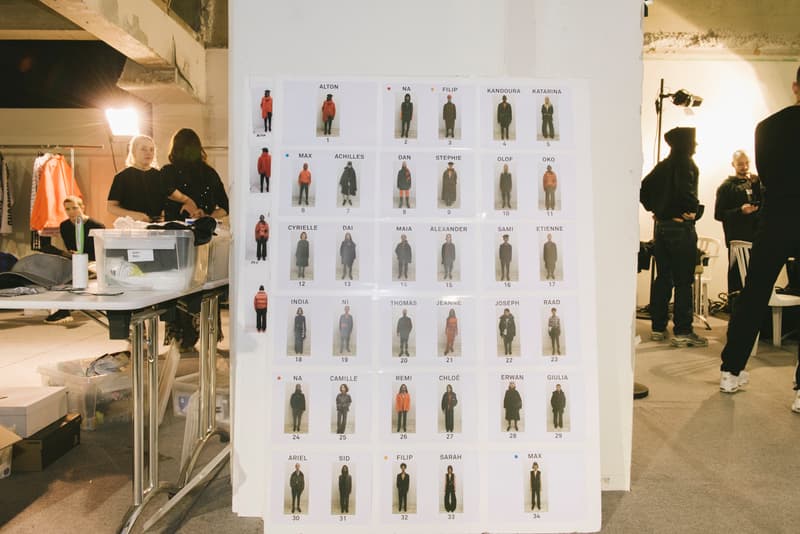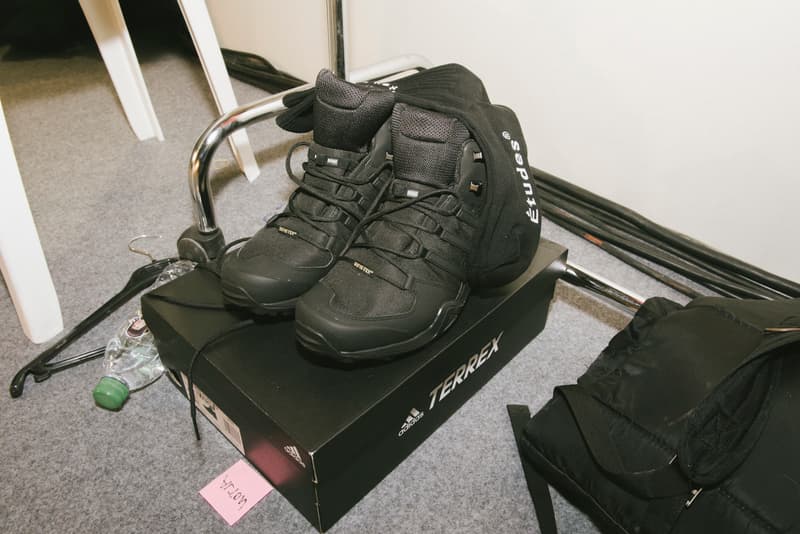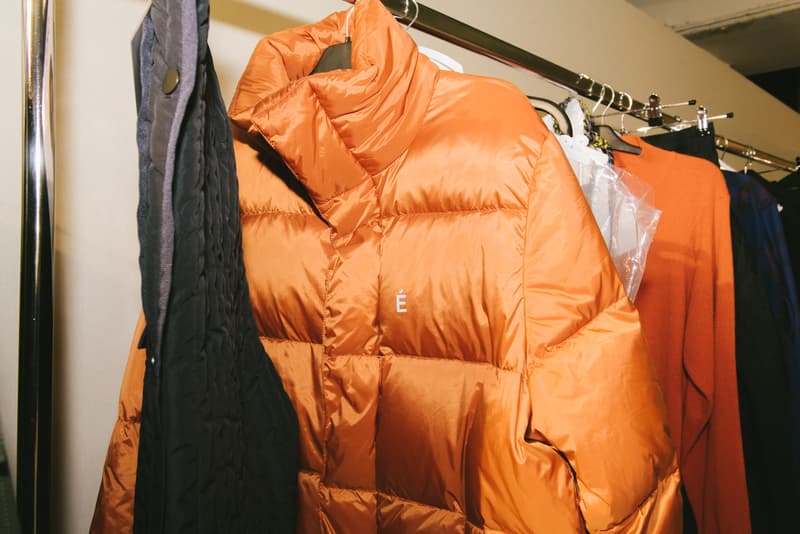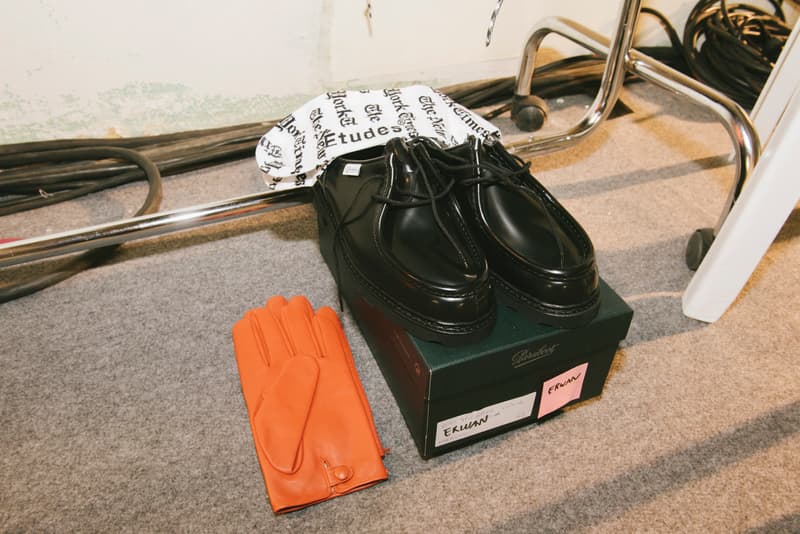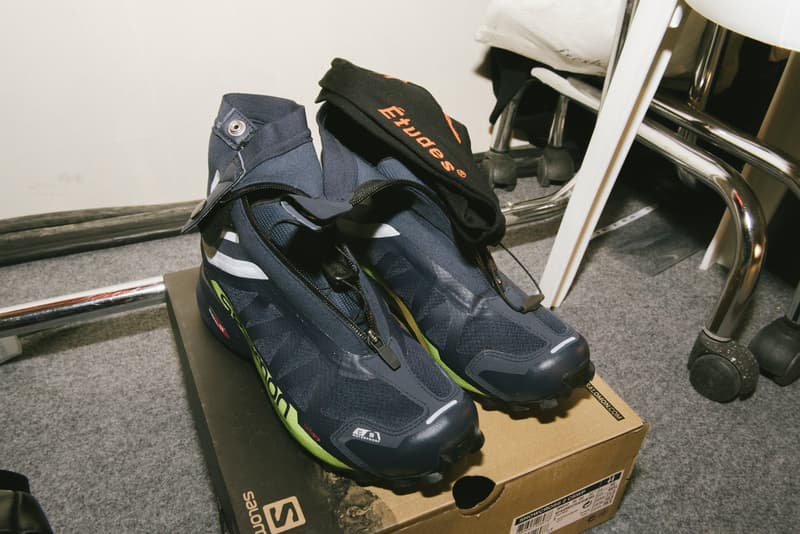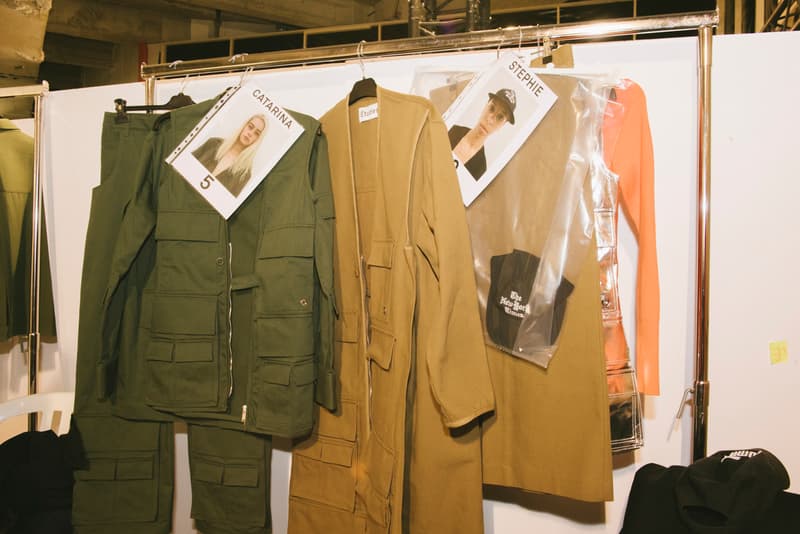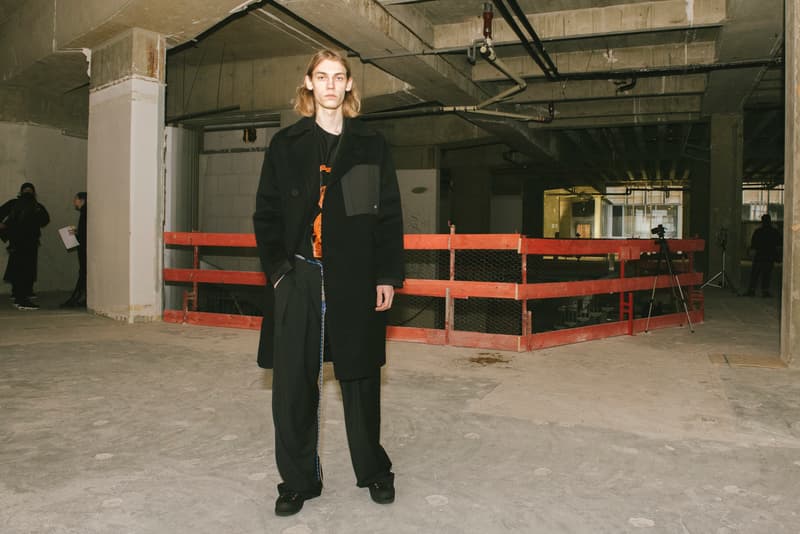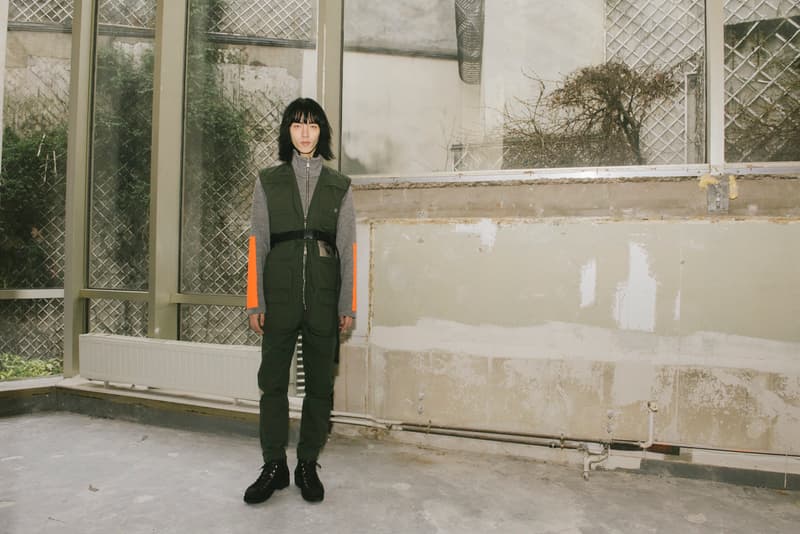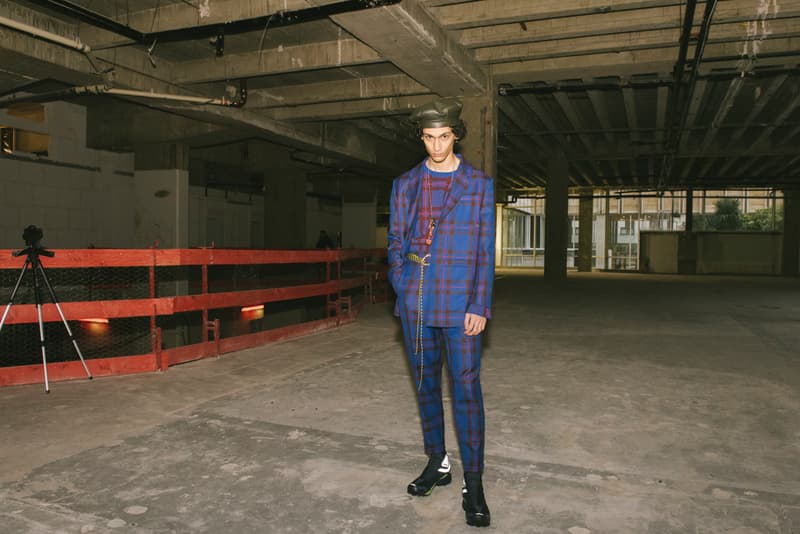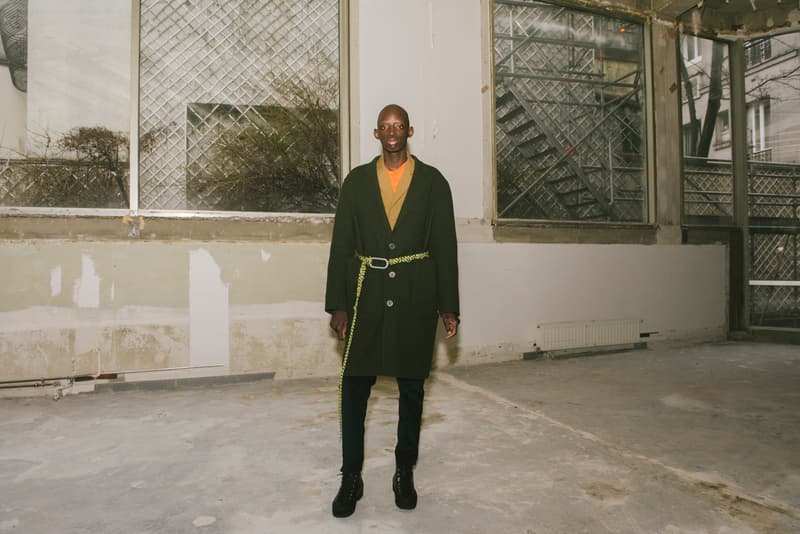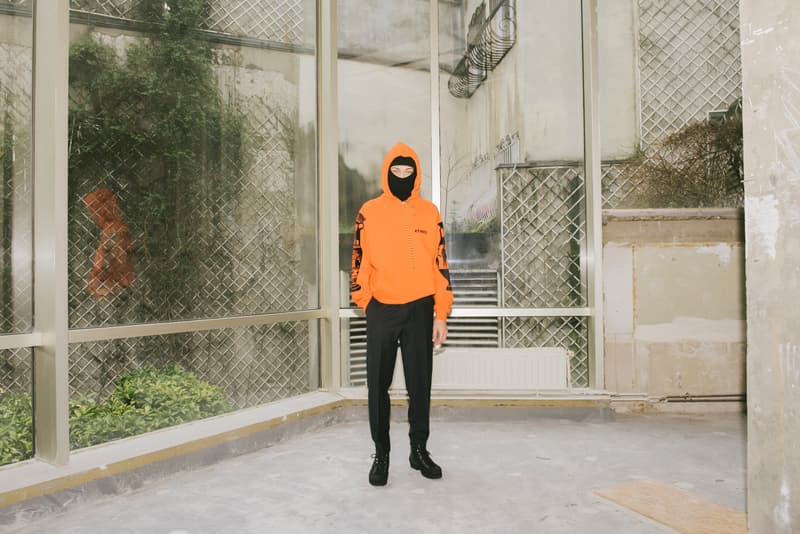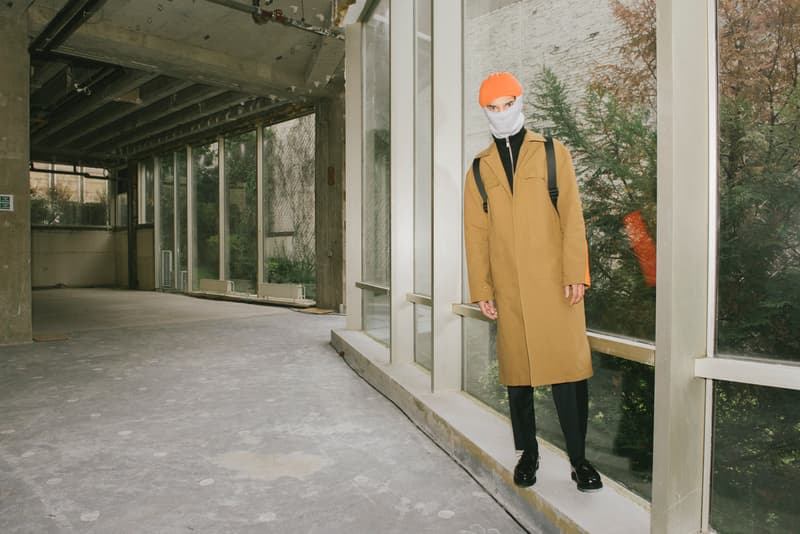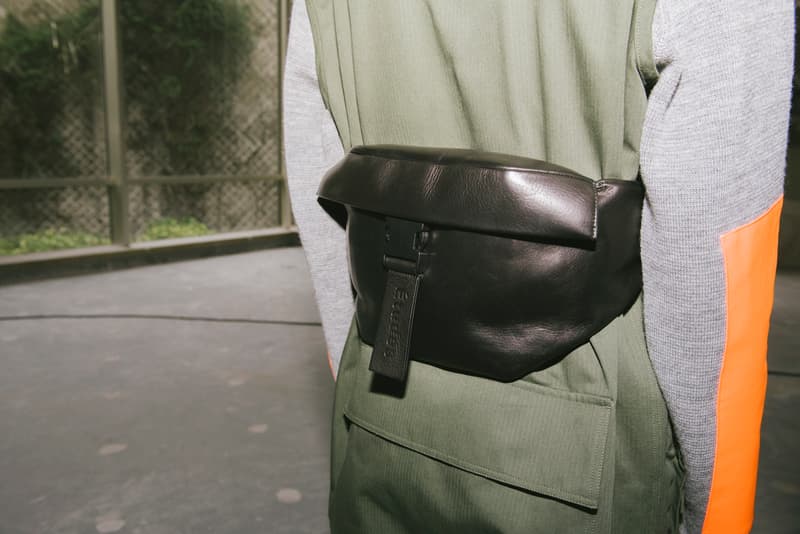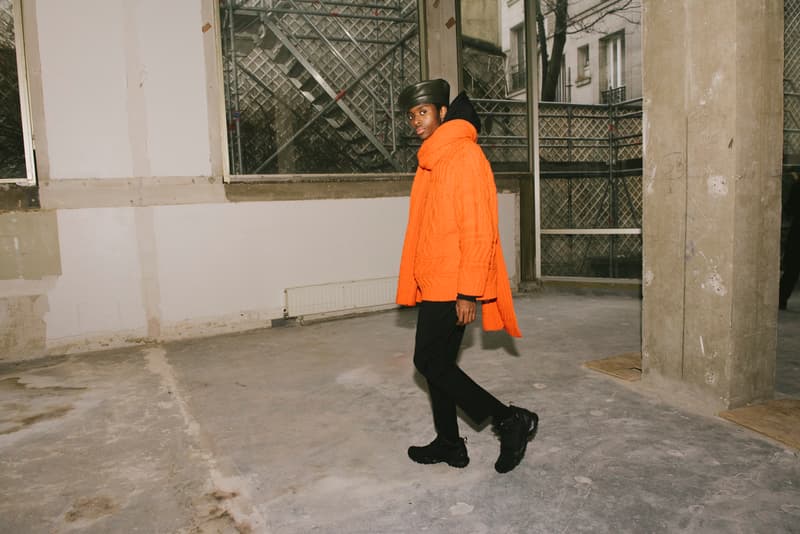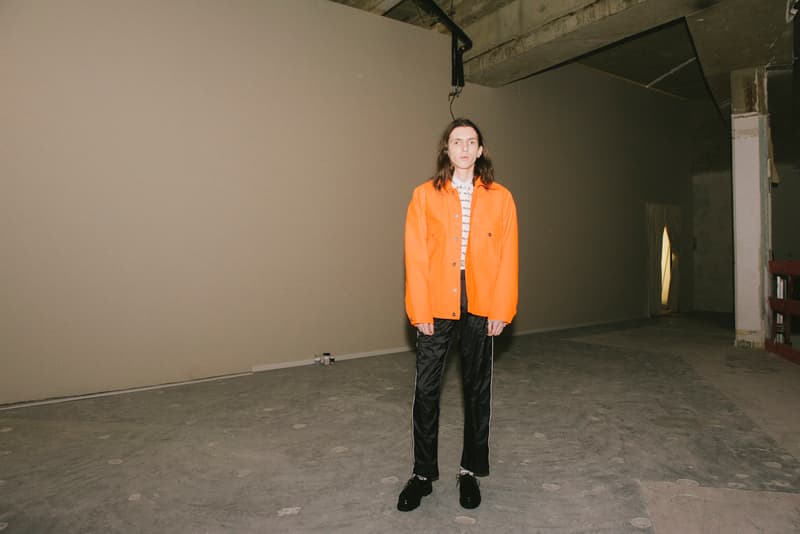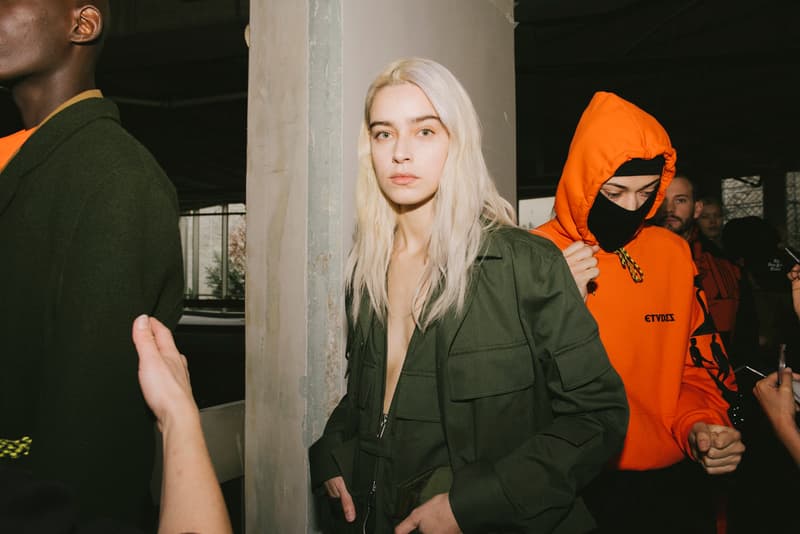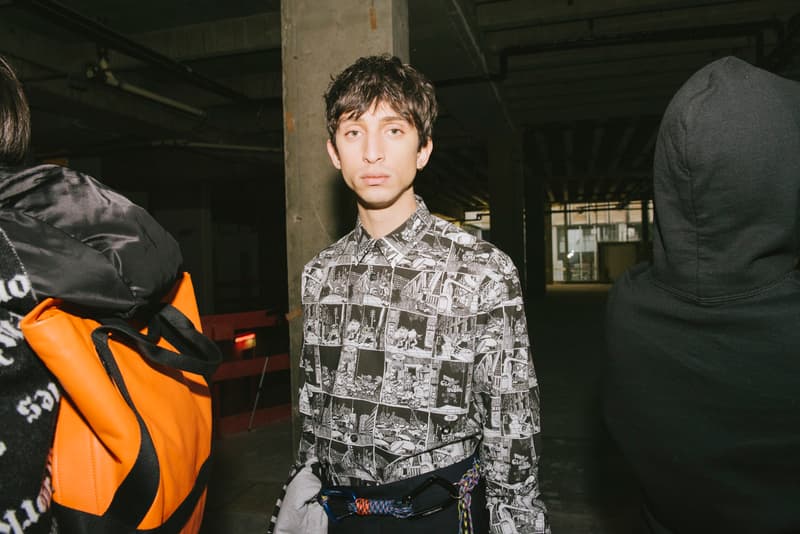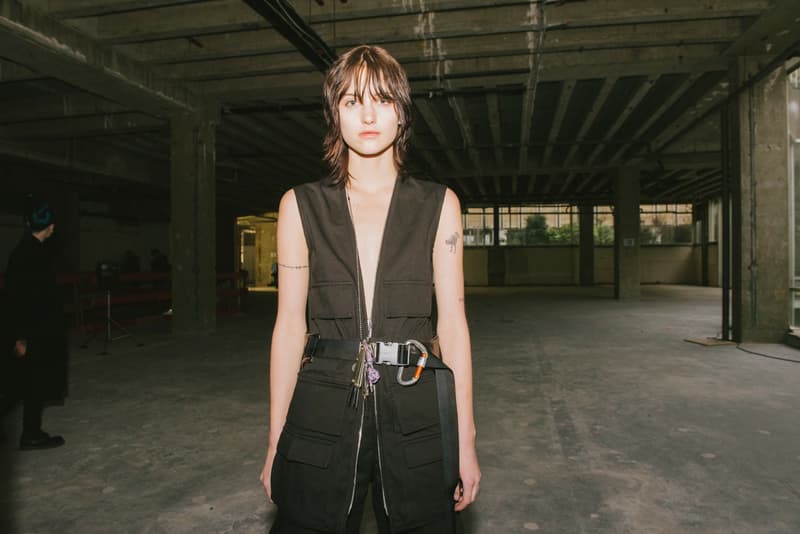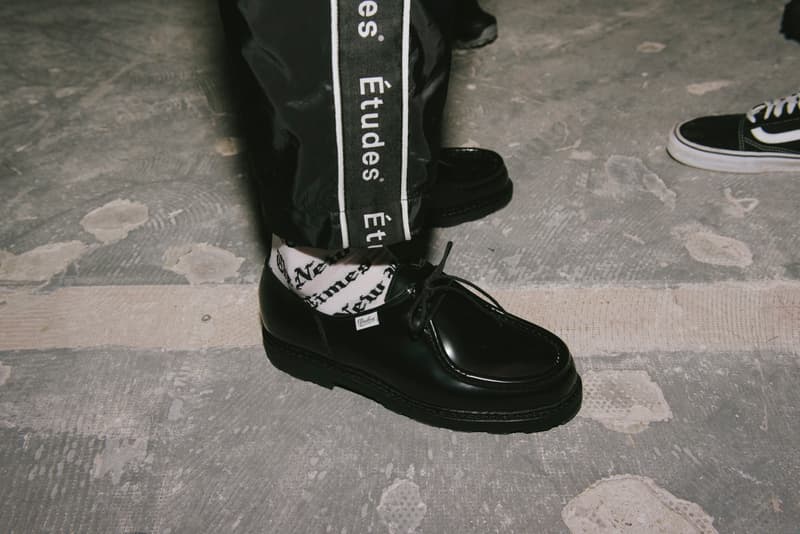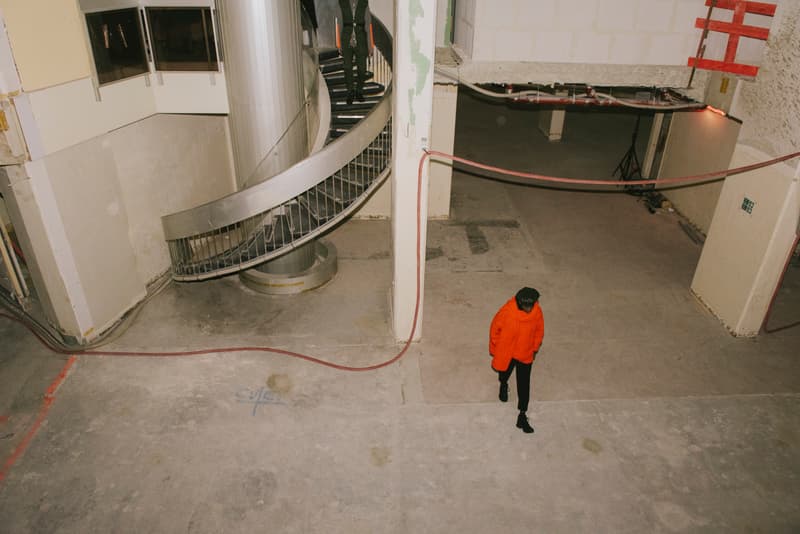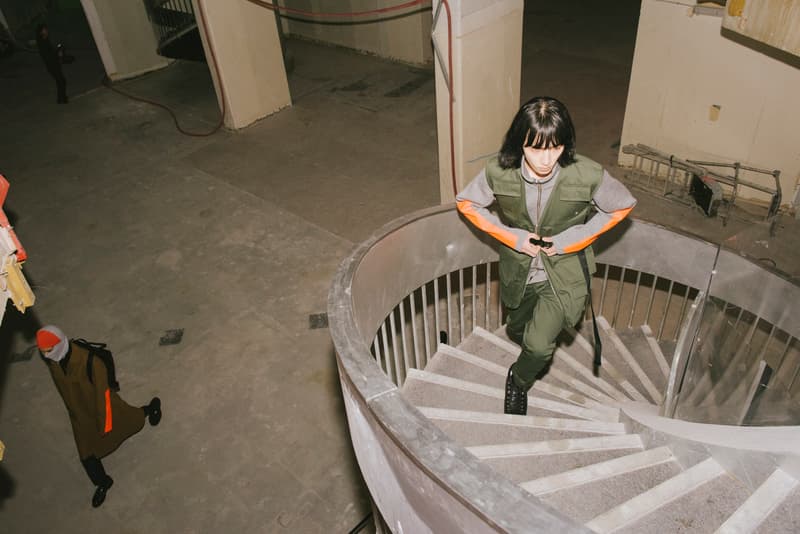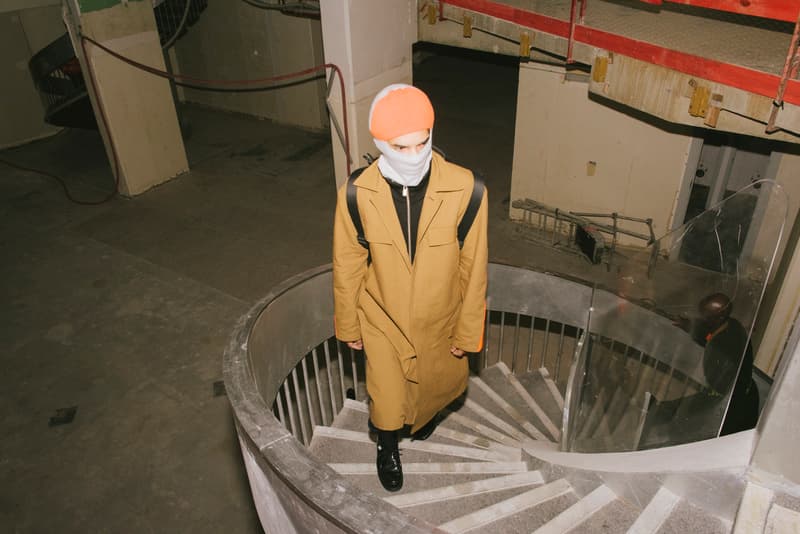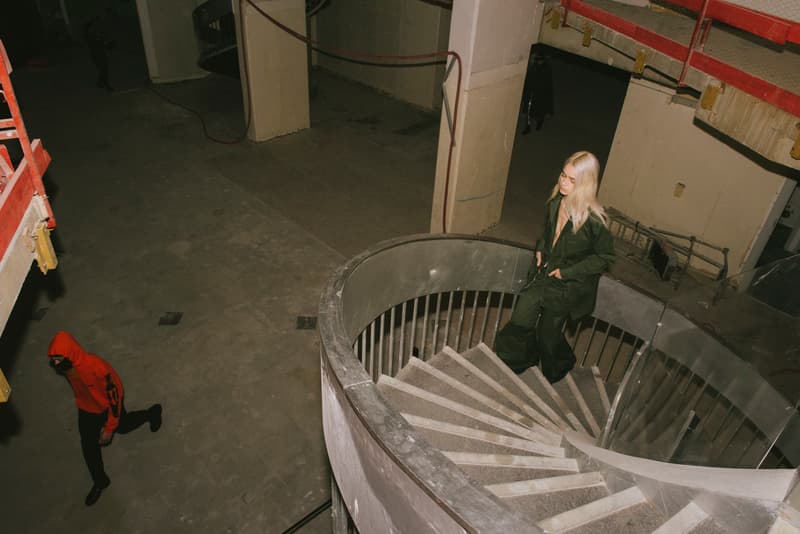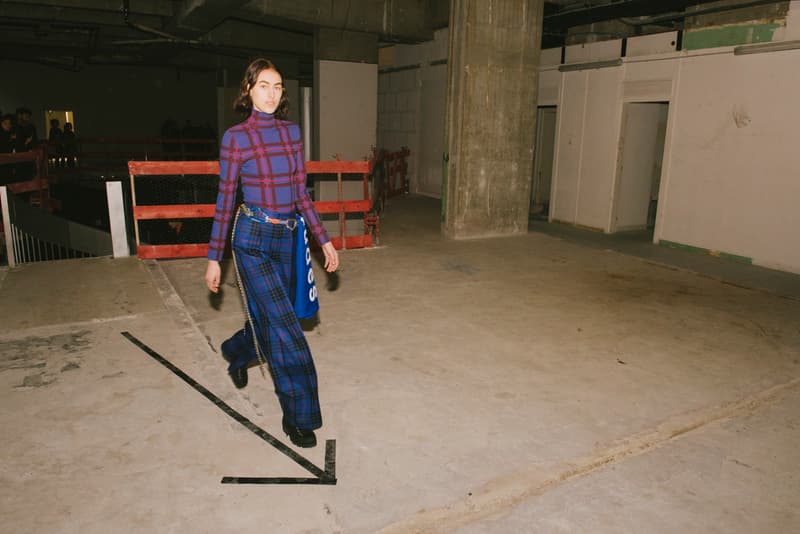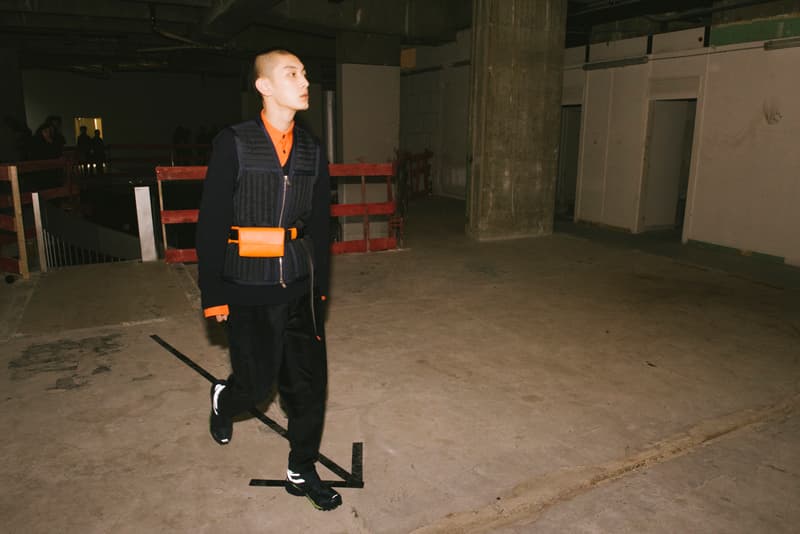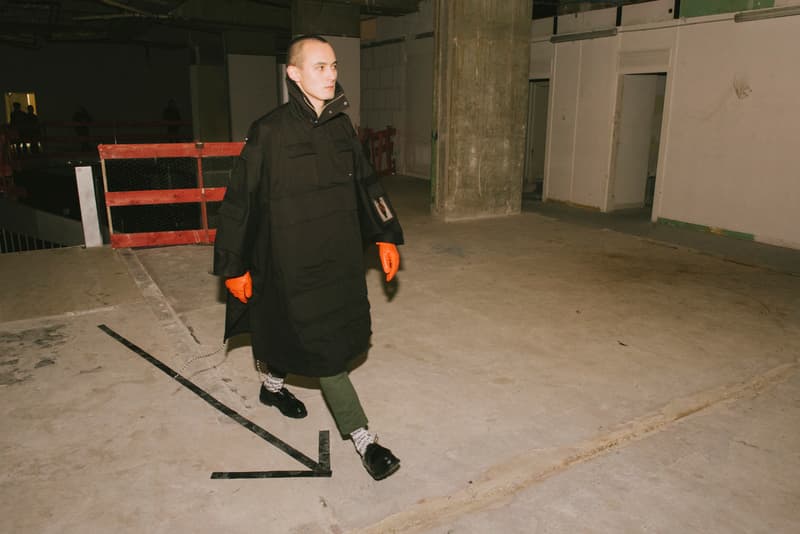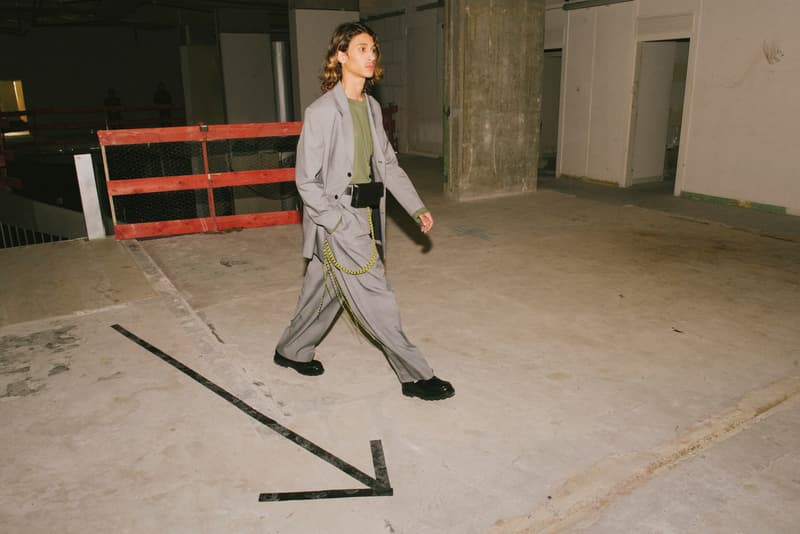 Études was the second show of Saturday's Paris Fashion Week offering to deliver a connection to New York — namely the New York Times – first appearing in Sacai's show and then here, where it appeared on oversized scarves. The designers, a collective of Jérémie Égry, Aurélien Arbet and José Lamali respectively, said they didn't aim to deliver any kind of edict against the current political regime but were just showcasing their list of disparate references.
These influences, then, ranged from distant Greece to journalism — specifically the kind of photojournalist vests seen in recent films on the profession, such as Spotlight. The collection, named Number 13, also included several quilted pieces that were reminiscent of Craig Green's signature style alongside a reworking of Caterpillar's logo that read "Underground." Elsewhere, the clothing included brightly colored knitwear and hoodies, sleek trousers and a plethora of wool-based outerwear.
The standout part of the collection, however, was the unveiling of the upcoming adidas collaboration — including a pair of Terrex sneakers and some apparel, showing alongside a mostly formal shoe-focused range of footwear such as Norwegian Derby shoes and hiking boots.
Take a look through the gallery above to see what went on backstage.
Follow our Fashion Week Fall/Winter 2018 hub to see what happened on the runway, behind the scenes and in the street style scene for this season.