Dylan's Candy Bar & Medicom Toy Debut Colorful BE@RBRICK
The "Sweet Escape."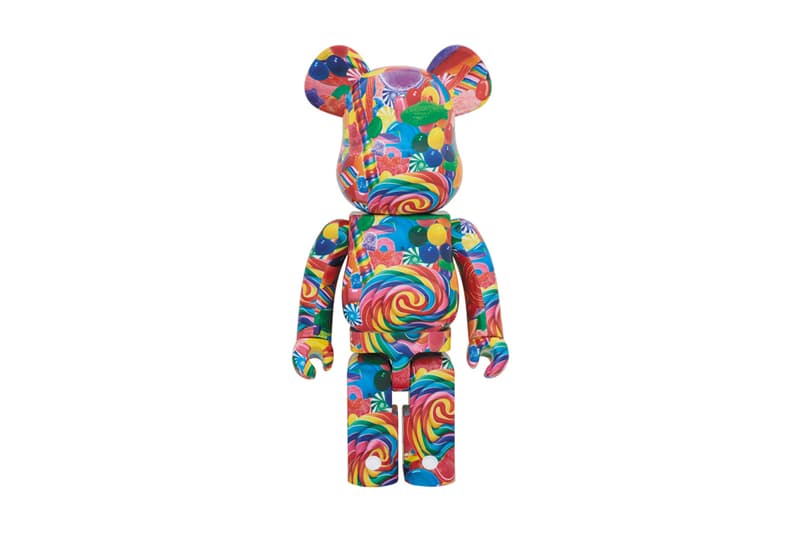 High end sweets boutique Dylan's Candy Bar joins Japan's Medicom Toy for a collaborative BE@RBRICK, boasting an all-over print referencing the shop's colorful selection of treats.
Founded by the daughter of Ralph Lauren, Dylan's Candy Bar has established itself as a purveyor of premium snacks in cities ranging from Chicago to New York, although it has yet to open an establishment in Japan. Dubbed the "Sweet Escape," the collaborative BE@RBRICK is available in 100%, 400% and 1000% sizes, ranging from pocket-sized to standing two feet tall. It also features a vivid print on its front and rear; images of lollipops, peppermints, gumdrops and other sugary confections all dispersed across a bright background, ensuring the collectible maximum visual interest.
The figure is available via Medicom Toy's website. Recently, Medicom Toy debuted a figure designed in collaboration with Pushead.