This Spacious North Carolina Home Is Almost 100 Percent Recycled
3 stories, a master suite, secondary living room and a two-car garage.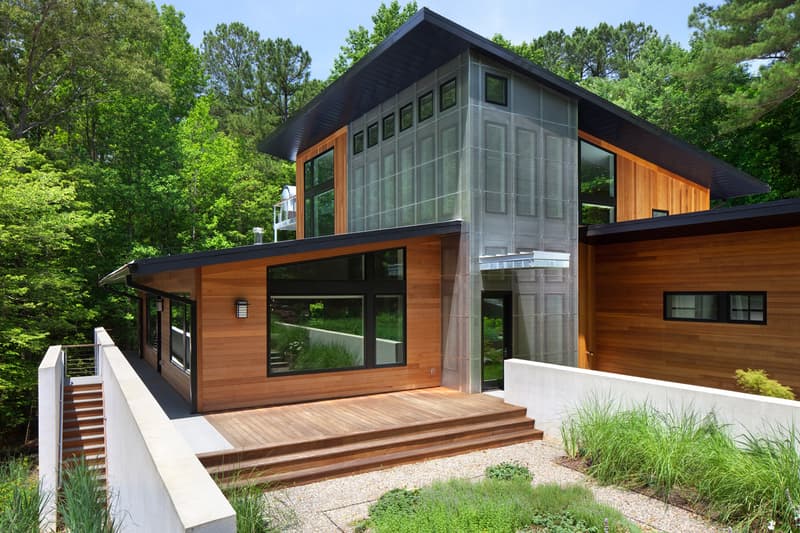 1 of 7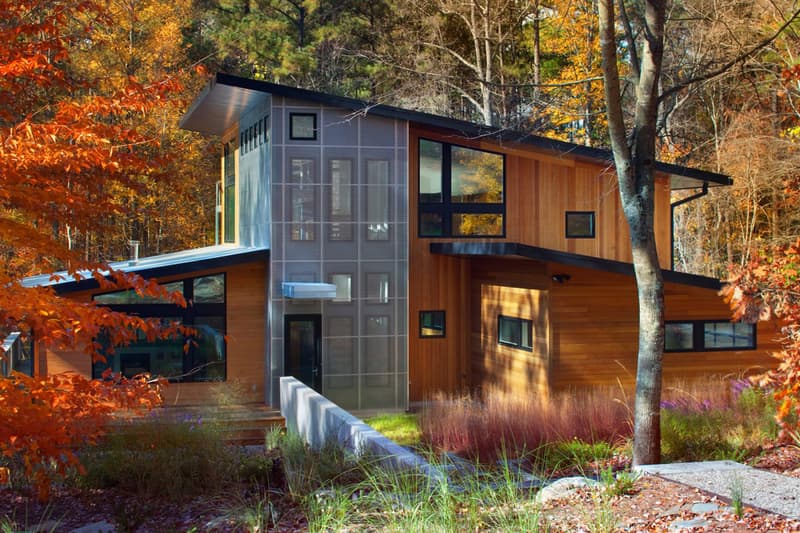 2 of 7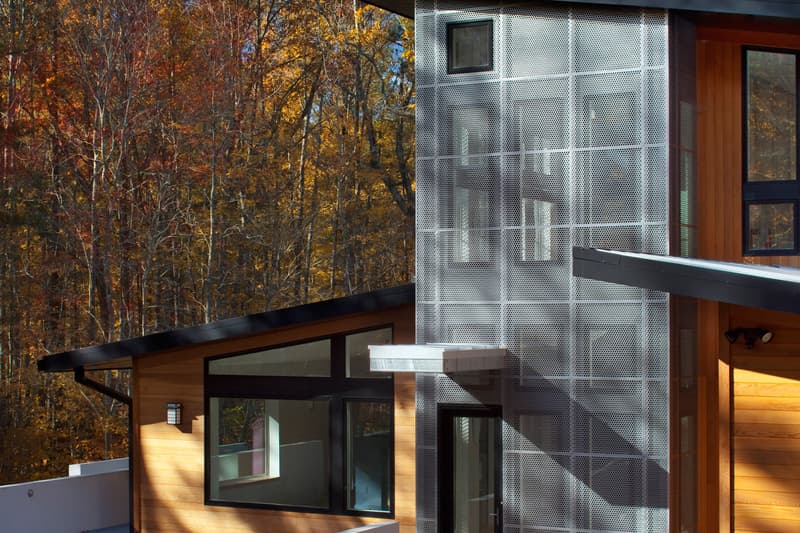 3 of 7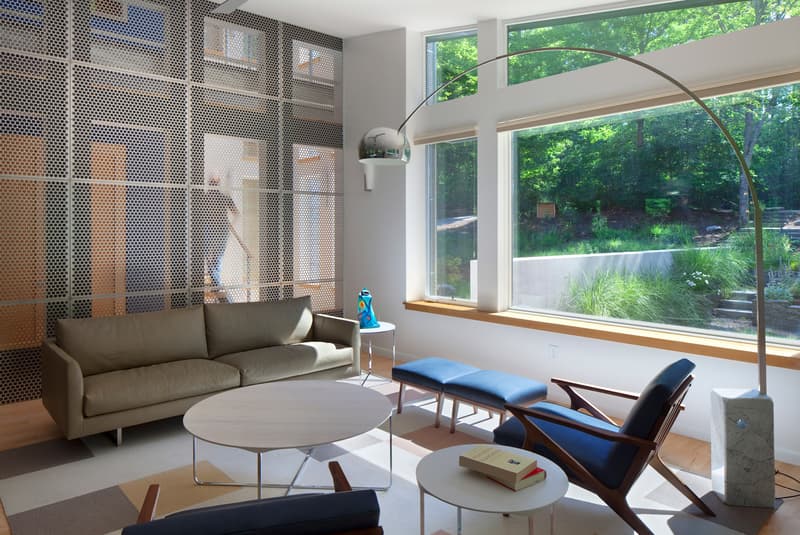 4 of 7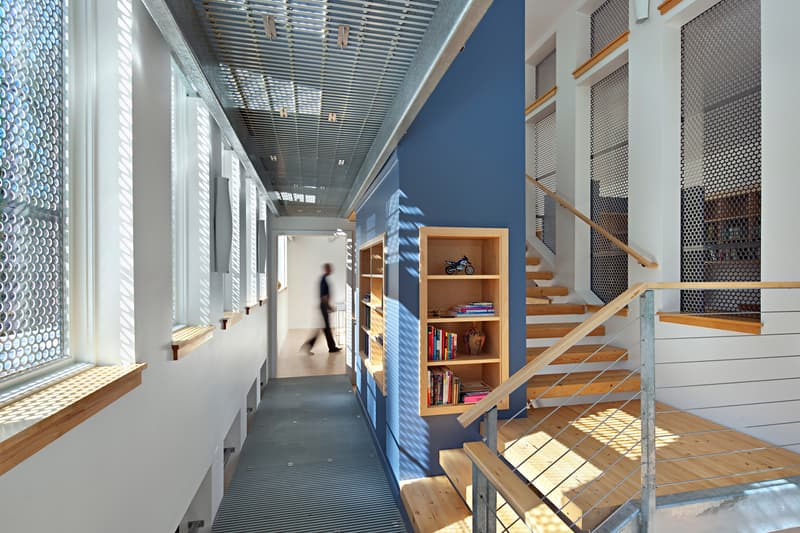 5 of 7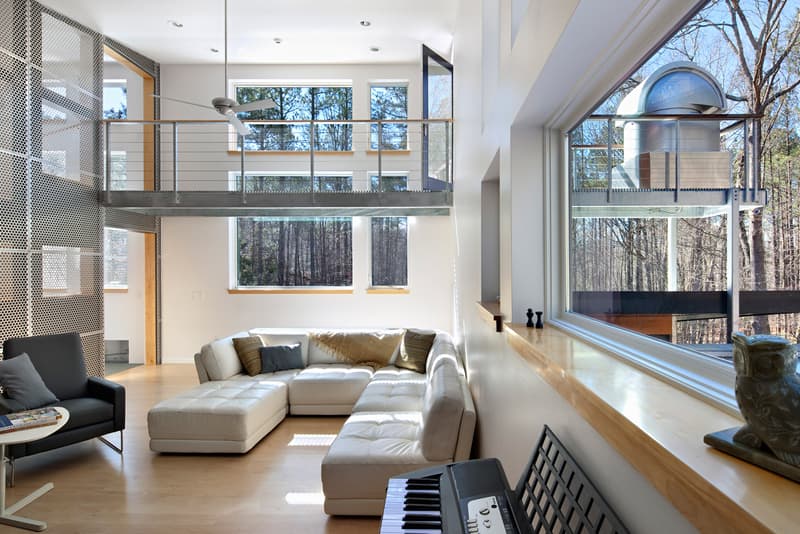 6 of 7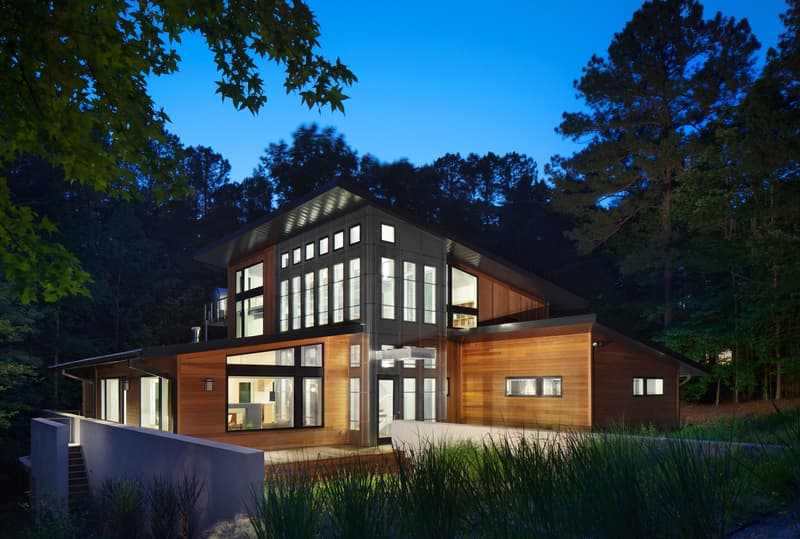 7 of 7
Architectural firm Buildsense has constructed a three-storey house from an existing property for a family wanting to minimize their environmental impact.
The ranch-style structure sports a giant vertical volume made from aluminum mesh on the entrance which also contains a staircase. The feature, dubbed the "lightbox stair," is recycled from the previous structure which took up the site. The first floor has an L-shaped kitchen, living and dining room as well as a screened porch for outdoor cooking. The house also boasts a secondary living room, two-car garage, master suite and external balcony used for stargazing. A key area is a metallic walkway overlooking the public areas of the ground floor. For the interior, the design firm chose white walls, wooden floors and slate accents. In total, 85% of the home is built from repurposed materials.
View the upcycled house above located in Raleigh, North Carolina, and for more architecture, read up on this Taiwan mountain home.