A Bathing Ape Is Bringing Back the BAPE CARD
For the diehard fans.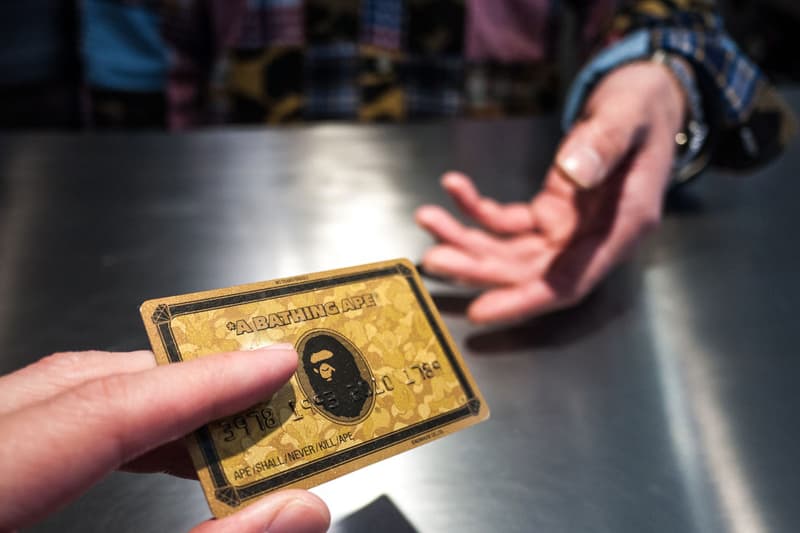 For many years, A Bathing Ape has been dominating streetwear and been on the cutting edge of its most significant trends. In 2017, the popular brand continued to celebrate new successes and earn widespread acclaim for its release thanks to Winter Camo drops, the Year of the Dog collection, the "Double Shark" hoodie, reflector jackets and more. Twenty-five years after its inception, A Bathing Ape is beginning the new year by bringing back an old favorite.
Giving its diehard fans a unique way to show their affiliations and pick up new products, BAPE is bring back the BAPE CARD. For those who remember, the item's original incarnation utilized a point-based, membership system to give users the opportunity to buy BAPE items with points they have accumulated through other purchases. Details concerning the differences between this version and the previous release have yet to emerge, but consumers can expect the major features to remain the same.
For those interested in joining up now, you can register for the BAPE CARD via the brand's official website. Next up from BAPE: new hooded camo shirts.