9th Wonder Looks Back at the Harsh and Enduring Come-Up of Kanye West
He remembers a time where the now ever-popular rapper was boo'd on stage.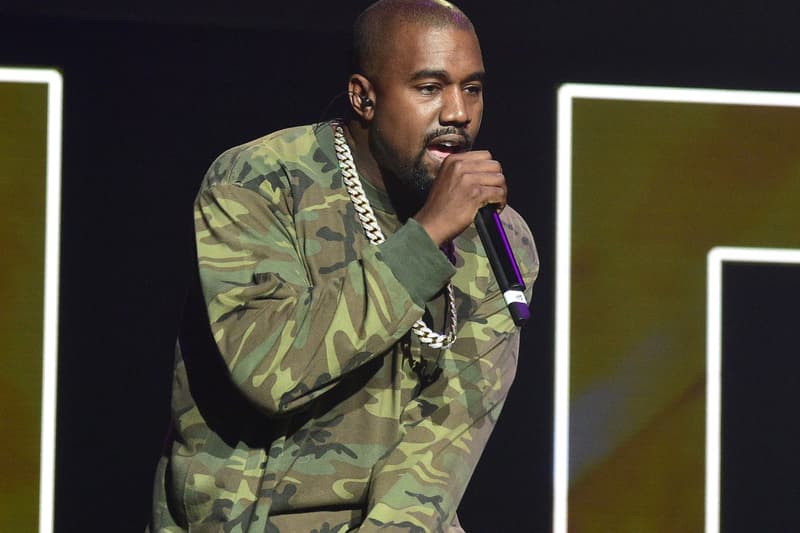 It's hard to imagine a time where Kanye West wasn't the Kanye he is today — successful, even idolized, taking on a larger-than-life presence, dominating charts, selling out live shows all over. His family a center for the public eye, while his highly sought-after line of YEEZY clothes and shoes have reached such popularity, knock-offs could be seen just about anywhere you look.
Love him or hate him, he's reached a status unthinkable to most of us. But as with anyone successful, there's a lot of work, rejection, and trial and error involved before getting your break. In the spirit of reflecting back on the year, 9th Wonder took to Twitter to share a story of Kanye's struggles from his early days, detailing a time where he was seeking approval from BET, getting boo'd on stage and having his visuals cut before his performance was done. He assures there's a lesson to be had from it all, to keep at it and success will eventually come. Check out the whole story from his feed below.
In other music news, check out Obama's list of favorite songs from 2017.
I first met Kanye West in the Summer of 2003, at SMES Music Conference in Durham, NC….

— 9th Wonder (@9thwonder) December 31, 2017
Phonte spotted him standing in the hotel lobby of the Durham Marriott, so we walked over to talk to him. We introduced ourselves….his reply was "yeah man I know who y'all are man, I wanna do a song with y'all…".

— 9th Wonder (@9thwonder) December 31, 2017
So we met up with Kanye in the studio and recorded what some of y'all know as "I See Know", along with the good brother Consequence. Kanye then said on the song…."I can't front nigga u got some hot beats…."

— 9th Wonder (@9thwonder) December 31, 2017
After we cut the song….Kanye played us a few songs from the album that at the time….several labels had turned down…including his own…the songs he played us was "Work Out Plan", "Jesus Walks", "SpaceShips", and a song he produced for Dilated Peoples.

— 9th Wonder (@9thwonder) December 31, 2017
Kanye kept saying "Man people just don't get what I'm trying to do….Just life music". At the time we felt the same way as LB, just music about life shit….

— 9th Wonder (@9thwonder) December 31, 2017
Later on that night Kanye hit me and told me that he needed to edit some stuff for a show he was having..so he came by, at the time, my two bedroom apt….

— 9th Wonder (@9thwonder) December 31, 2017
He came through with some dudes, one of them you all know now as Don C…to get the show done. He looks at me and says "man can I show y'all a video?" He reaches in his bag and pulls out a VHS tape with "Through The Wire" written on it.

— 9th Wonder (@9thwonder) December 31, 2017
We all thought it was dope, but again, Kanye went on and on about how BET was slow to play it…because they didn't get it. I played a few beats from my computer while him and Phonte freestyled for hours….

— 9th Wonder (@9thwonder) December 31, 2017
Ye pulled out a beat CD and played a few beats…one of the beats he said…"yo this one is for Alicia Keys….".

— 9th Wonder (@9thwonder) December 31, 2017
Later on that summer, LB got a gig to go perform in the Billboard R&B and Hip-Hop Awards, hosted by Russ Parr and a new actor on the come up at the time…. @idriselba…Kanye was there…

— 9th Wonder (@9thwonder) December 31, 2017
Order of show…Kanye went on 3rd, LB went on 4th…..Ye performed ONE song, "Through The Wire"…..to crickets….no one clapped, no one cheered…..even the dude running the music and video cut Ye's backdrop short….Ye lost it.

— 9th Wonder (@9thwonder) December 31, 2017
We went on to about the same reception. It was crazy because Jackie-O closed the show that day.

— 9th Wonder (@9thwonder) December 31, 2017
About a month later, I'm headed to NY to play beats for Jay for the Black Album. Jay recorded to my beat, which became "Threat", and then played me Lucifer and Encore…I called Kanye soon as I left the studio. He told me "look man you got it…".

— 9th Wonder (@9thwonder) December 31, 2017
I asked Ye what he had coming up, he said "yeah man I got a joint coming with @Ludacris and another joint I got With @TWISTAgmg and @iamjamiefoxx …..". He asked me the same; I told him that I was going to record some songs with this from LA named Murs….(3:16).

— 9th Wonder (@9thwonder) December 31, 2017
Ye was supposed to open up for LB at @virginia_tech in October of 2003, but it didn't go through….I didn't talk to Ye again until he asked us to be on the College Dropout tour in the Spring Of 2004.

— 9th Wonder (@9thwonder) December 31, 2017
That same spring, Ye came to LDOC (Last Day of Class) at @DukeU. His opening act was a singer/songwriter who played piano. During his performance, the singer/songwriter asked could he perform one more song called "Ordinary People", people yelled "NO! We want Kanye".

— 9th Wonder (@9thwonder) December 31, 2017
So….@johnlegend performed anyway through the Kanye chants and the boos. I didn't see Ye again until later that year in Charlotte, NC…

— 9th Wonder (@9thwonder) December 31, 2017
He told me to come thru to his hotel, so my nephew and I went to check him out. I played him the 3 songs I produced for Destiny's Child, and LB's "Lovin' It". He played me "Bittersweet", "Celebration" and "Late"….and showed me at the time his clothing line…."Pastel".

— 9th Wonder (@9thwonder) December 31, 2017
If I learned anything from the whole Kanye and @johnlegend experience…is that to this day…that chip on his shoulder is real. Outside of the tastemakers, people don't listen to music. They watch, and they need qualifiers.

— 9th Wonder (@9thwonder) December 31, 2017
I saw FIRST hand how Ye, @johnlegend, shit….even @kendricklamar booed and fronted on…same hit songs….different qualifiers….

— 9th Wonder (@9thwonder) December 31, 2017
No matter what…Artists…keep making music…people aren't checking for it because they don't know you, not because they took the time to listen. In time…..the ???????????? will come.

— 9th Wonder (@9thwonder) December 31, 2017