Soulland's Silas Adler Dives Into Copenhagen's Cultural Underground
"Either you understood the culture and you were a part of it, or you didn't."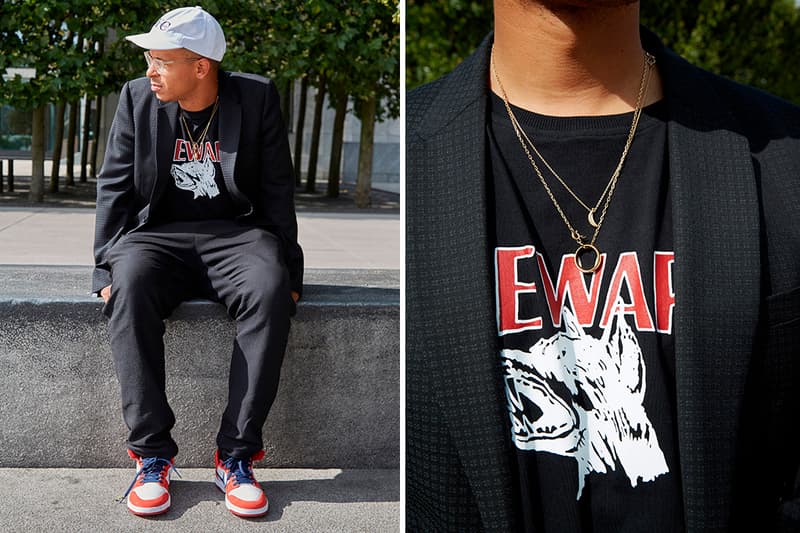 With the brand having recently announced an affordable pop-up for Copenhagen Art Week,  Soulland's co-founder Silas Adler has given a new interview discussing the importance of skating culture to his native city and his own place within it. The interview, conducted by Goodhood, has Adler exploring Copenhagen's most famous skate spot and reminiscing on skating it himself in his younger days. Adler also touches on how that time influenced his present-day work and the inherent tribalism of the activity.
On whether being a young skater in that spot was intimidating:
"I mean, for me I always found it quite easy and natural to hang out, be part of the crew and you know, I understood the specific codes and ways that things needed to be done; what clothes, what music to listen to, so I actually found it quite easy to move into that environment. I understood it and I was all for it. It's funny because my son skates now, and I was talking to someone and he was asking how is he getting on, is he good etc. He's not that good at skateboarding like I was, but he is super good at hanging out like I was, haha. I'm not saying that as someone who just sat there and didn't skate, I skated, I tried to film shit, I tried to push it as far as I could.

Coming back to the tribalism thing, there are a lot of people who skateboard who are really into that whole aura around it, and then there are groups of skaters who are really against it. Our crew were like really deep into the whole hip-hop culture that was around at the same time, from the mid to late 90s; that was our reference for everything! Having an urban spot as our main spot just fit the whole vibe and how we saw ourselves perfectly, you know."
How skateboarding influenced his work:
"For me, it meant everything. What I really learned from skateboarding was how to work without a hierarchy, if you will. For a lot of things in life when you're growing up, your age defines your level, at school etc. School wasn't my strong point and I had a hard time understanding the age thing as I got older. Like, this guy is two years older than me and because of that he has the right to be an idiot towards me, I wasn't having it, fuck you, you know! Skateboarding was the opposite, it wasn't about age, you either get it or you don't get it. It was different then to how it is now though. At that time, the skateboard scene was much more linked to the worlds of graffiti, music and Christiana and the hash dealers. For instance, the local skatepark has been rebuilt now and it's a place where kids and parents can come and put your phone down and skate with no problems. Back then people would get robbed all the time and all the Turkish gangs would come over and want to fight with people. Either you understood the culture and you were a part of it, or you didn't."
You can read the rest of the interview at Goodhood – who also happen to rank in our own top 25 sites for buying quality streetwear.