Avi Gold Talks Curating, Contradictions and Better Gift Shop
"It would be a dream to work with someone like Richard Prince or John Baldessari."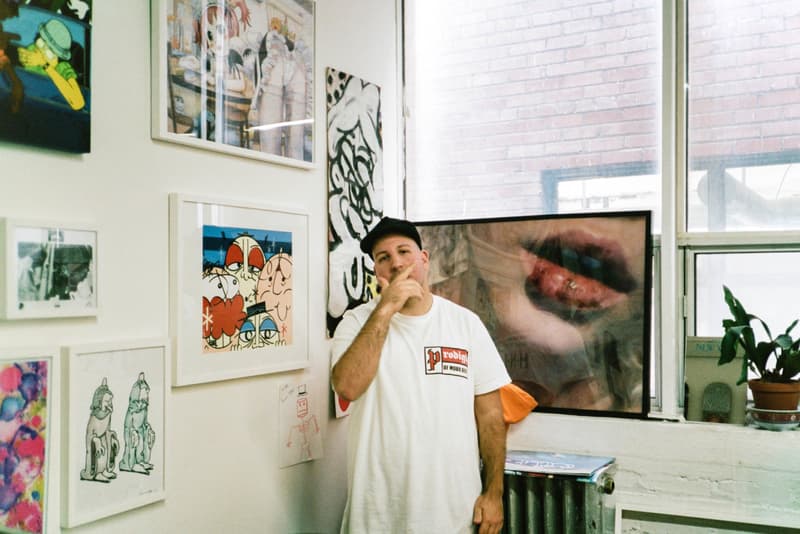 In a recent interview, Avi Gold — contributing editor to Sneeze Magazine — discusses his relationship with the references he employs, explains his new streetwear venture and gets into the nitty-gritty of graphic design. Speaking to Intelligence magazine, Gold also talks about how nostalgia and memory play into his design, as well as his own curatorial approach.
What precipitated the shift from Bootleg is Better to your new project Better Gift Shop?
One day I just had a realization that I'm collaborating or doing business with Dover Street Market, Goodhood and all these unique and interesting stores that I really fuck with, but I'm selling bootlegged t-shirts. This is not something that has any real growth, as opposed to having your own brand. Making your own graphics and referencing things in your unique way — that's when you can be a real brand. There's no growth in just stealing logos and bootlegging stuff; it's an entry-level platform. I'll take recognition for being one of the people re-appropriating graphics, designs and photos in a unique way, but I want to grow from that and exist as a great brand, not just a trend.

Everybody has a brand now and everybody references and takes logos and images, putting it on big cartel and selling it. That's cool if that's your labour of love or if that's how you make money, but I just don't want to do shit that way anymore. I just want to be able to grow and to be respected for being original, not respected for stealing logos.

It's such a hard thing to talk about without sounding like a contradiction, but I want to create a real brand that real people will wear. When you make a shirt that has somebody else's logo on it, and let's say LeBron James wears it, you can't claim that as your own. That's not really your shirt. It's your shirt with somebody else's logo on it. That was the obstacle too with selling to certain shops and doing business with certain people — they don't want to have that liability or the risk involved. I also didn't want Sneeze Magazine to be attached to a bootleg brand, which was my personal project at the time. It was starting to become a really bad look. I think it was intimidating because the shirts would go super viral, and for some reason, people would think that he was involved in it.

So what is Better Gift Shop then?
Better Gift Shop is a platform for my brand Better Trademark. All of my t-shirts, hats and fine art objects fall under Better Trademark. I've propelled it with hard to find vintage items or something that has nostalgic value because I think sentiment of the two go hand in hand.

Are all Better Trademark items licensed?
We're not doing licensed products as of yet; however, we make our own graphics and our own logos. I want to do licensed stuff, especially if you work in the world of reggae and rap or work with fine artists. It's important to be able to pay people, you know. It would be a dream to work with someone like Richard Prince or John Baldessari. It looks way sicker when you actually do licensed product with them, as opposed to stealing their work (laughs).

Better Trademark features a lot of collaborations with different artists and designers, and you also have vintage items on the Gift Shop. How do you curate that?
That stuff is out of pure passion! I just get hyped on things that I remember as a kid or just being a vintage nerd. Land Rover made crewnecks with a collegiate font? And they were on Reverse Weave Champion, and they ripped out the Champion tags and the small C? That's dope as fuck and I want to sell that! I just want people to be as hyped on the things that I am. That's the driving force behind the collectibles and the vintage.

I always try to think about why would this person make this item. I don't understand what would make Sade or her manager want to make a metallic water bottle or a dad hat. A lot of shit is just crazy interesting, even the way the art world works. I'm low-key obsessed with licensing even though I started out doing so many unlicensed products. I find it interesting that Jeff Koons would license out his artwork to become key chains or actual inflatables. These are the types of things that inspire the products I'm making and the things that I sell. It's just part of the game I guess.

For Intelligence's entire conversation with Gold, head over the magazine's website. Or, if you're in the market for some life advice, here's what GoldLink has to offer.