Watch Jamie Foxx and Jay Pharoah Impersonate Kanye West, JAY-Z & More
On fleek.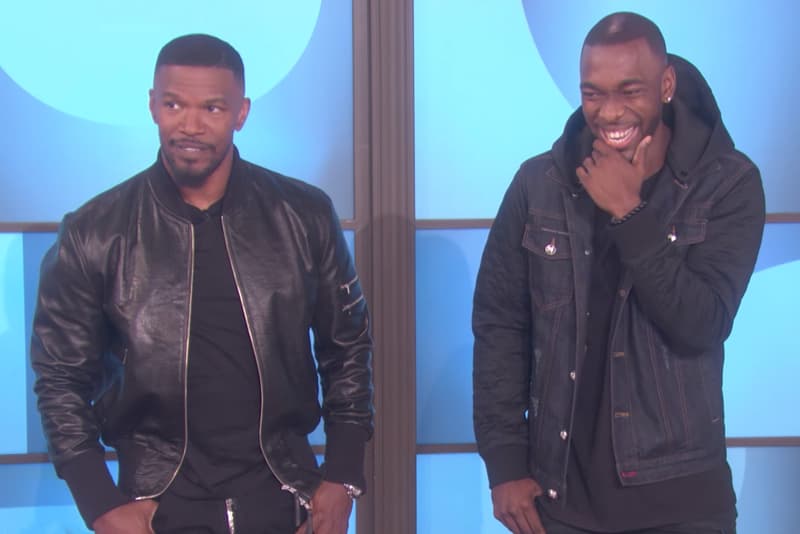 Currently on a promotional tour for White Famous, Academy Award winner Jamie Foxx and Jay Pharoah took the time to drop by The Ellen DeGeneres Show to show off their comedic skills. During one gaming segment, the duo put on their best impersonations to raise money for Hurricane Harvey relief efforts. The game involved Ellen giving both Foxx and Pharoah two celebrities they needed to impersonate found in an unlikely situation. For each impression they completed Cheerios donated $1,000 USD to Jamie Foxx's hurricane relief efforts honoring his home state of Texas.
Watch the videos below which includes Kanye West buying a used car, Obama and Beyoncé at a nude beach, and Oprah and JAY-Z selling Girl Scout cookies. The pair went on to raise $20,000 USD for Jamie's relief fund.
White Famous is a new Showtime comedy based on Jamie Foxx's life. Look for it to hit the small screen on October 15. For more related news, watch Jamie Foxx kill Jimmy Fallon's "Musical Genre Challenge."