Heron Preston Teases "WEARABLES" Workshops for Virgil Abloh x Nike "OFF CAMPUS"
In honor of "THE TEN."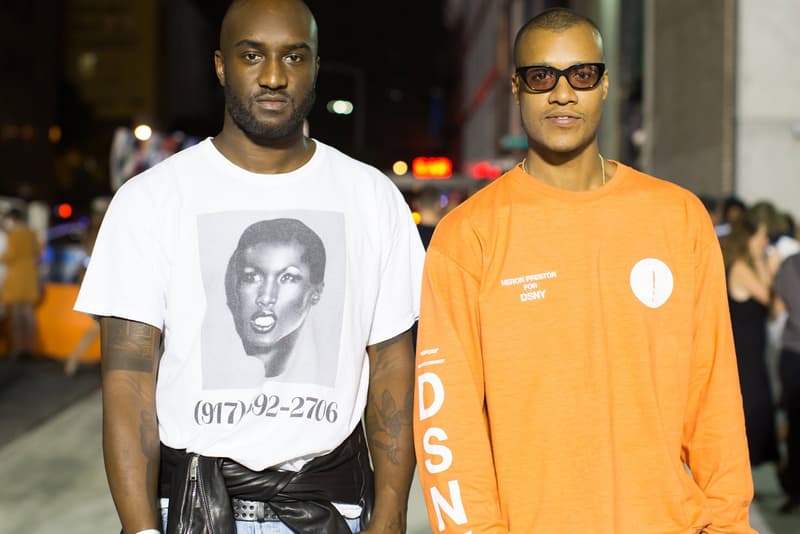 To commemorate Virgil Abloh's "THE TEN" footwear collaboration with Nike, Heron Preston is hosting two DIY workshops entitled "WEARABLES" in New York City this September. Fortunate attendees will be invited to create their own visual book with "WEARABLES" wording embellished on diverse textiles. Centering upon the Swoosh's "FOAM" technology, the participants will also be prompted to develop their own archive of "wearables" apparel provided by Nike or any content of clothing to their heart's content. All in all, "the goal is to experiment and have fun. Bend rules & walk away wearing your creation," Preston expressed in an Instagram post of the announcement.
Only 30 seats will be available for each workshop. You will need to comment on the announcement below to nab a spot, posting your desired title of a "WEARABLES" image book. "[The] best 60 titles will receive the code and secret link from me via DM," said the designer. Both workshops will commence on September 8 at Nike's OFF CAMPUS space — the first installment will run from 2-3:30 p.m. EST and the second from 4:30-6 p.m. EST.
View the post below and head over to Nike's official NYC page to learn more about the function.