Fxxking Rabbits Want You to Indulge In "Cocoa Candy Cigarettes"
"Smoking Kills."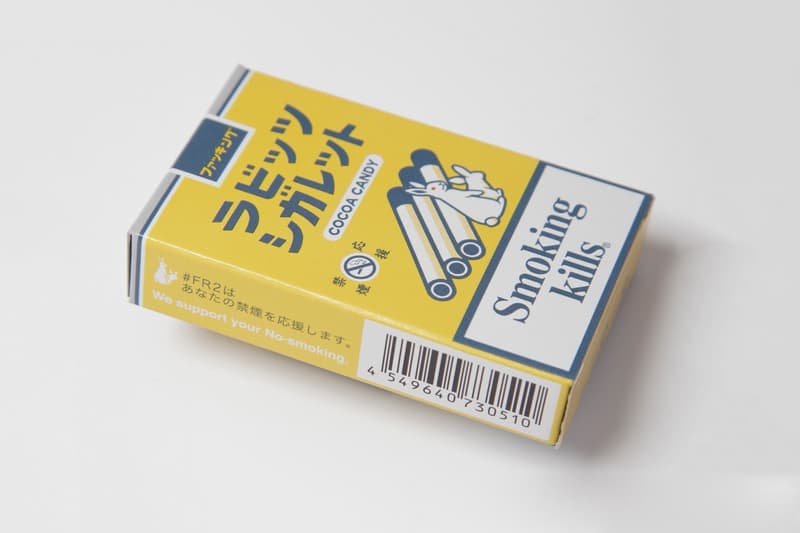 1 of 2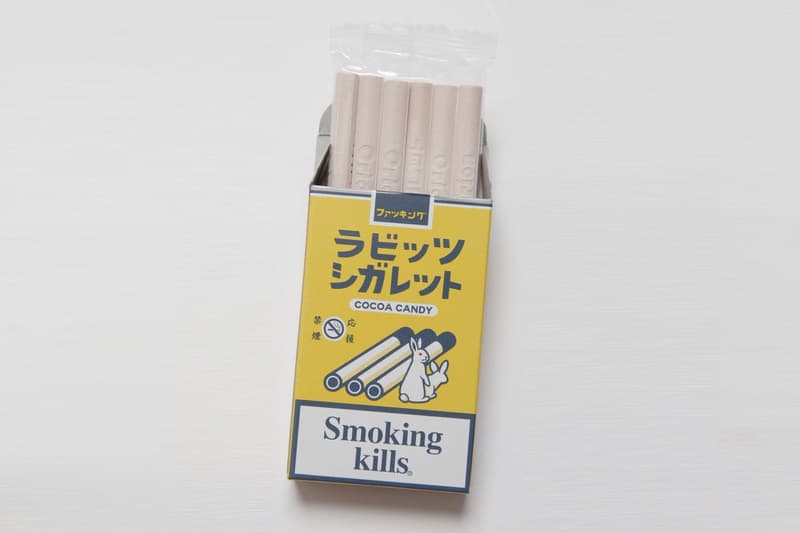 2 of 2
Combining the flavors of childhood with the toxins of adulthood, Fxxking Rabbits teams up with ORION'S for a new type of flavored cigarette-like snacks.
Dubbed "Cocoa Candy Cigarettes," this new pack allows adult consumers to indulge in the tastes of dessert and candy instead of all the usual poison that comes with tobacco smoke. Falling in line with recent Japanese trends concerning cigarette-shaped snacks, FR2 and ORION's deliver their "cocoa candy" flavors through sticks that perfectly resemble the cancerous product they're emulating. Fxxking Rabbits' products are known to figure the brand's signature "SMOKING KILLS" motif, so this pairs well with the brand's aesthetic; the bold "SMOKING KILLS" on the front of the packaging matches the graphics of past collections.
You can take a look at the Fxxking Rabbits and ORION's Cocoa Candy "cigarettes" above, and keep an eye out for these next time you're in Tokyo.