Supreme Teases Its Color-Heavy 2017 Fall/Winter Collection
Working with the Gonz.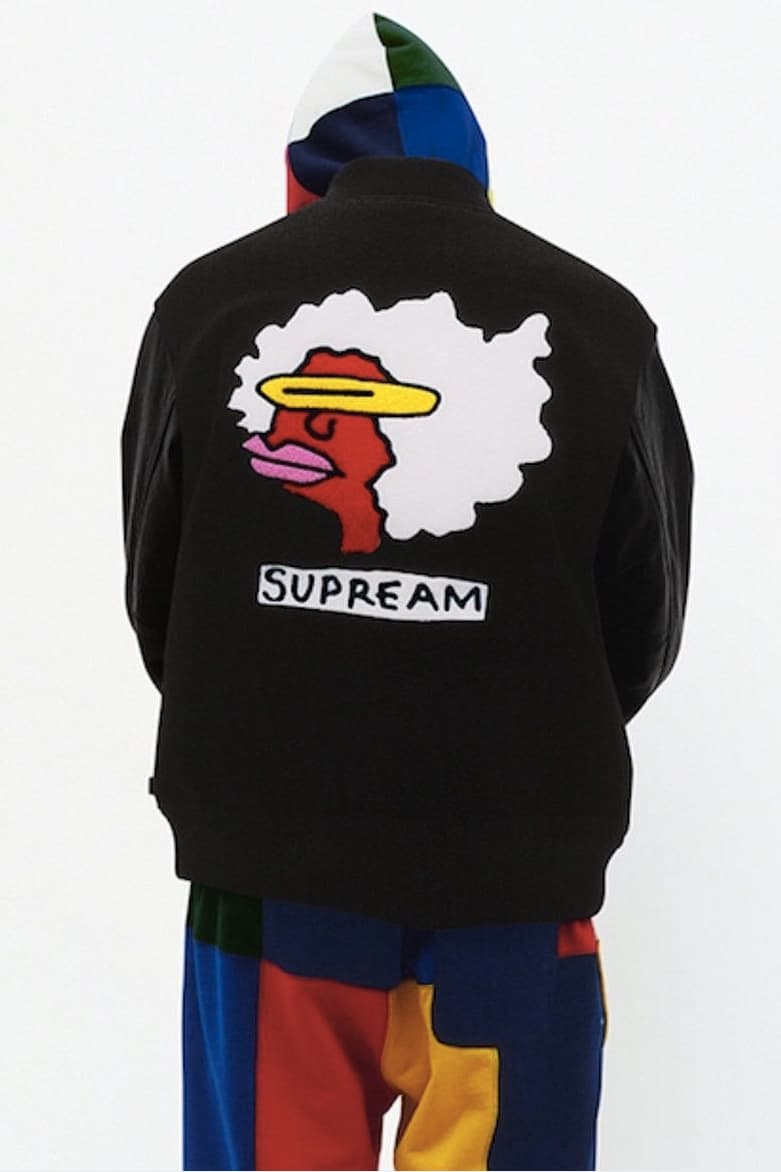 Supreme has just unveiled a teaser of its upcoming 2017 fall/winter collection — appearing on Instagram via Supreme Community with the caption "Cop or drop?". The image shows off a color-blocked hoodie and what appears to be tracksuit bottoms, with the star of the show coming in the form of a black varsity jacket sporting artwork to the reverse from Mark Gonzales, riffing on the brand's iconic logo. This teaser marks the latest in a series of reveals for the brand, which showcased an upcoming Nas collaboration just a few days ago. The collection is set to begin later this month.
Take a peek at the image above and let us know what you think of the freshly-unveiled look in the comments section. While you're waiting for more, it was only yesterday that a reddit user came across the grail of a lifetime, finding a bunch of Supreme blank T-shirts in a K-Mart selling for $4 USD each.