11 Product Drops You Don't Want to Miss This Week
As we hit the last of the summer weeks.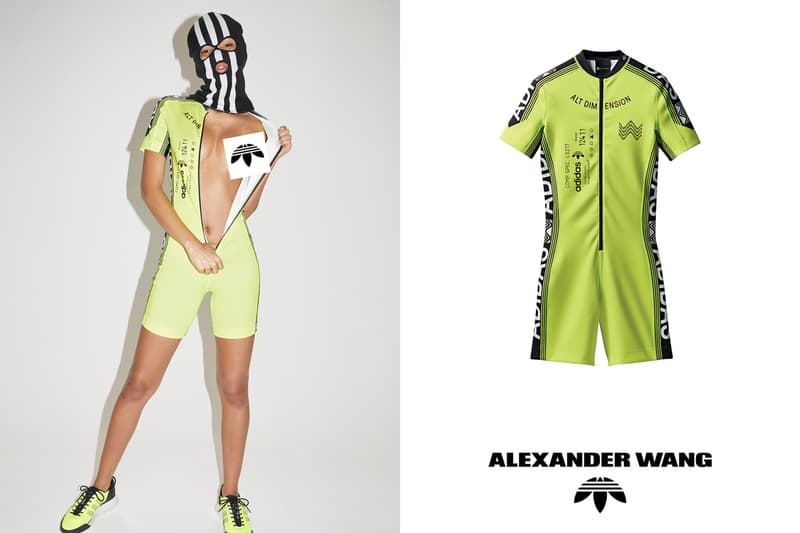 As we hit the last of the summer weeks product drops star to garner in more fall essentials and outerwear staples. High on this week's hype list is the soon-to-be-coveted, second team up between American designer Alexander Wang and sportswear giant adidas Originals. adidas also brings in another collab by way of its Skateboarding sector with Bonethrower. Other joint ventures dropping this week include the wicked A.FOUR LABS x Posh Isolation x Kappa team-up and Dekmantel x Patta collaboration. For fall gear, Hirofumi Kiyonaga's uniform experiment and John Elliott pave the way for the colder months ahead. Check out the handful of coveted items that will be dropping in stores throughout the upcoming days.
BAPE

Limited Edition

Tsunagi

Boilersuit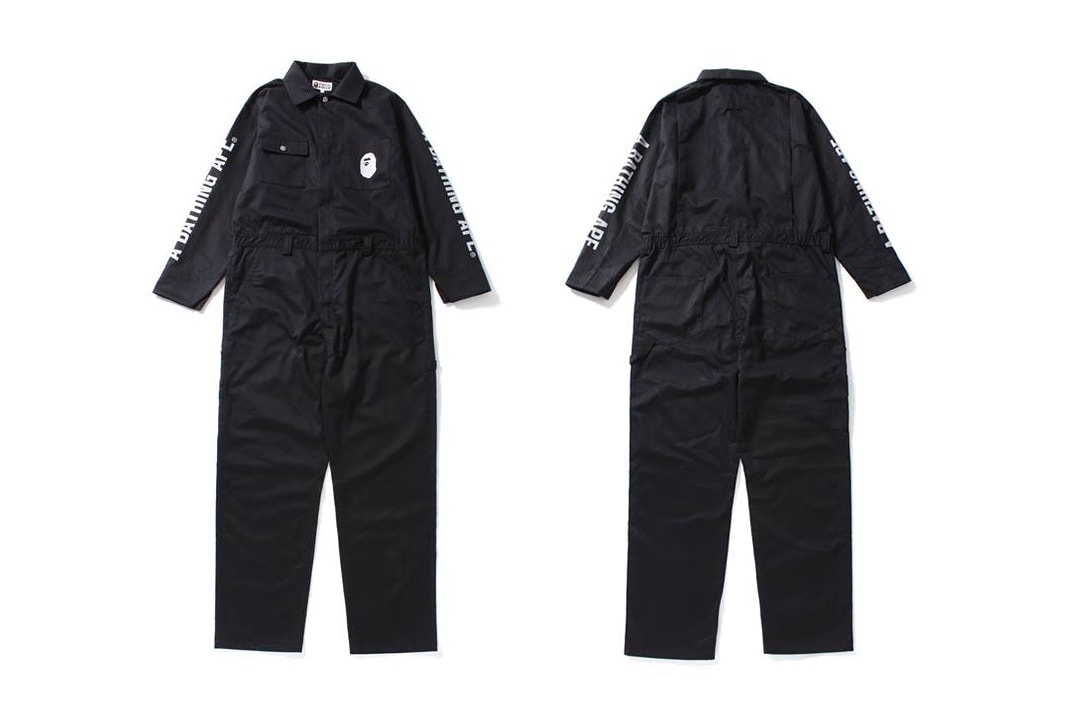 For the remaining days of summer, Japanese stalwart BAPE has released a revamped, loose-fitting boiler-suit. The Tsunagi coveralls is wathed in tonal black and features the coveted Ape Head emblem on the upper left side of the front portion with "A Bathing Ape" text emblazoned on the sleeves. BAPE's Limited Edition Tsunagi Boilersuit is available now at BAPE retailers and online.
Grailed

x Cant Skate "Seaside Slum" Capsule Collection

1 of 7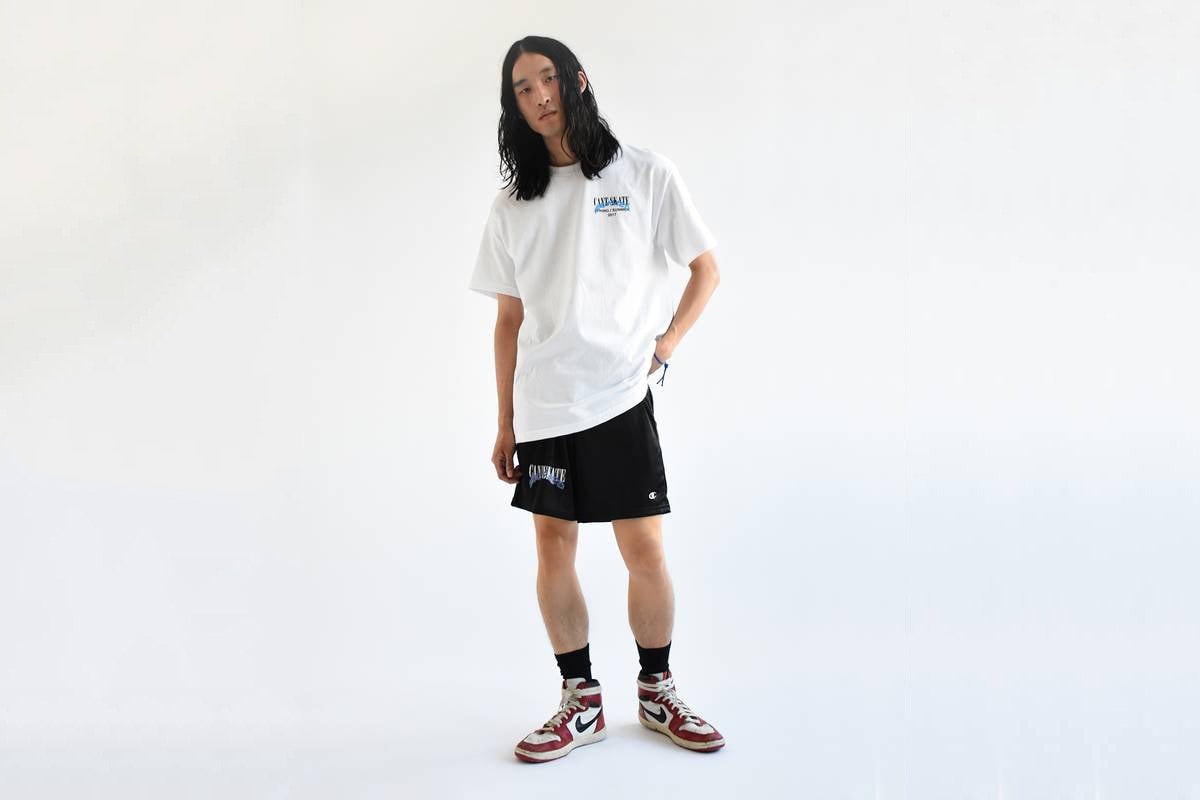 2 of 7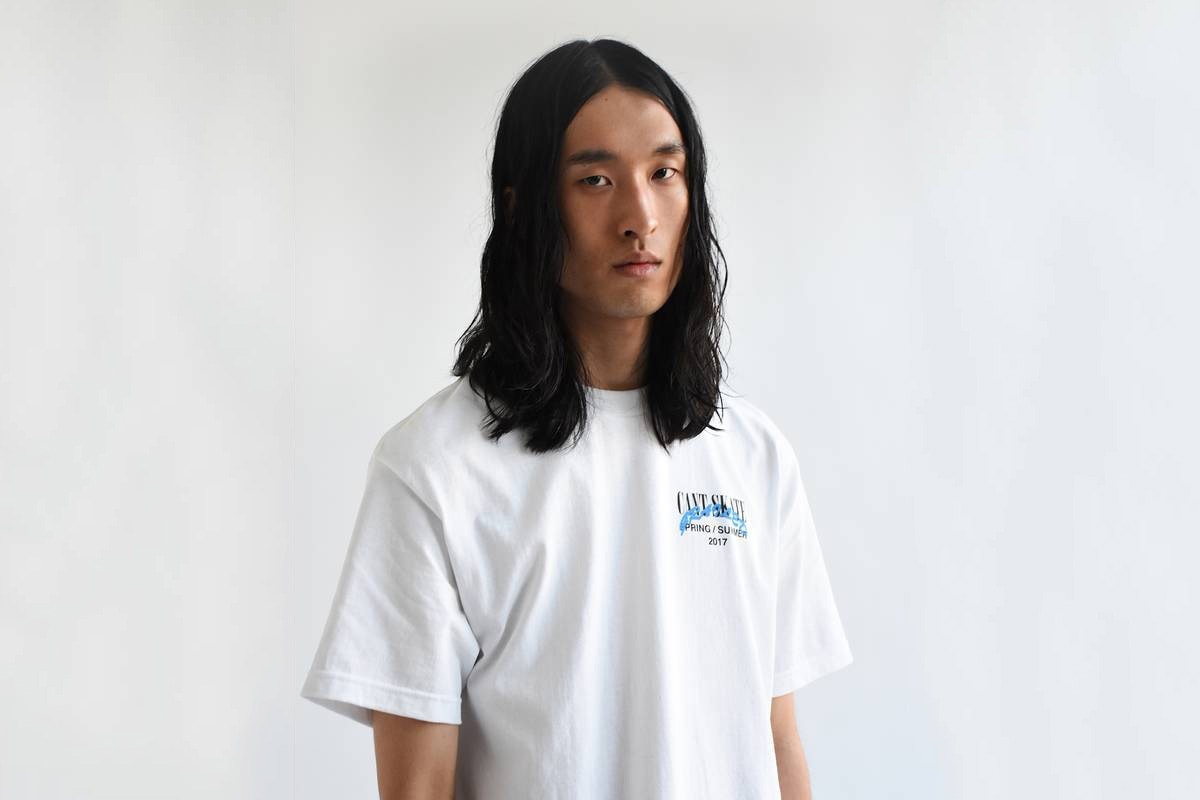 3 of 7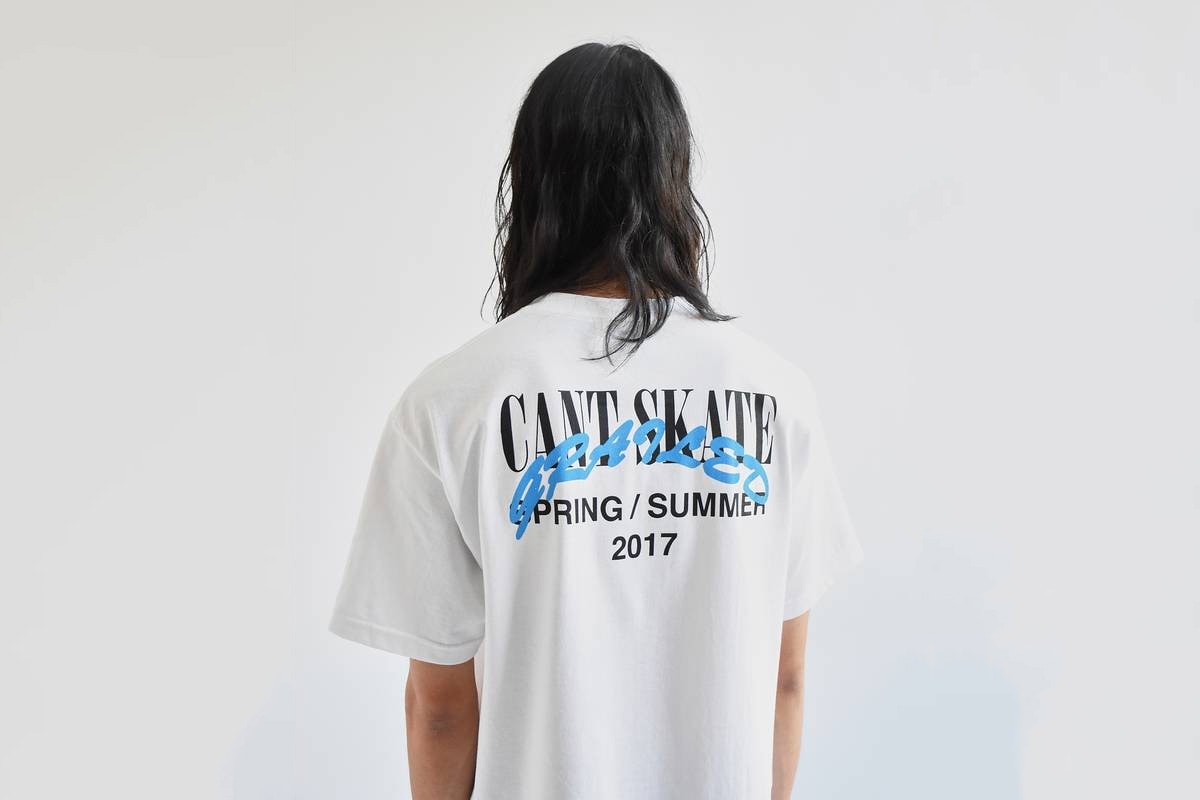 4 of 7
5 of 7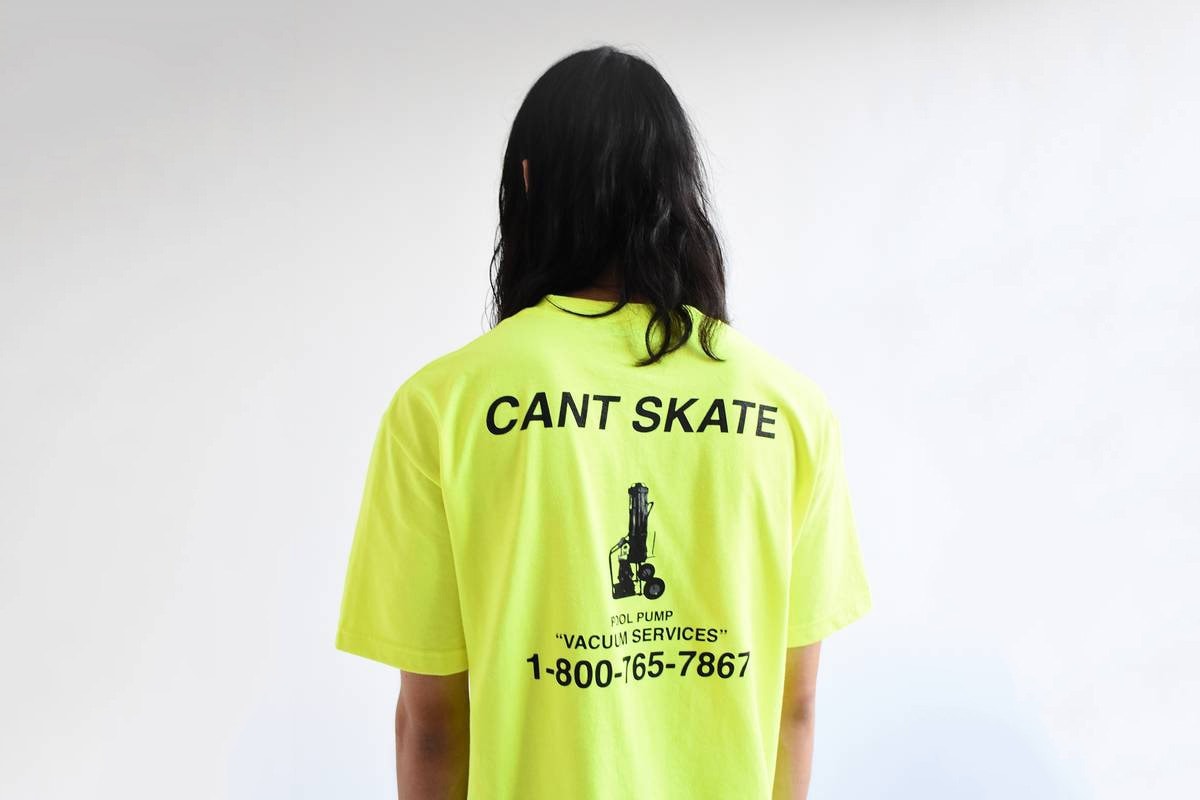 6 of 7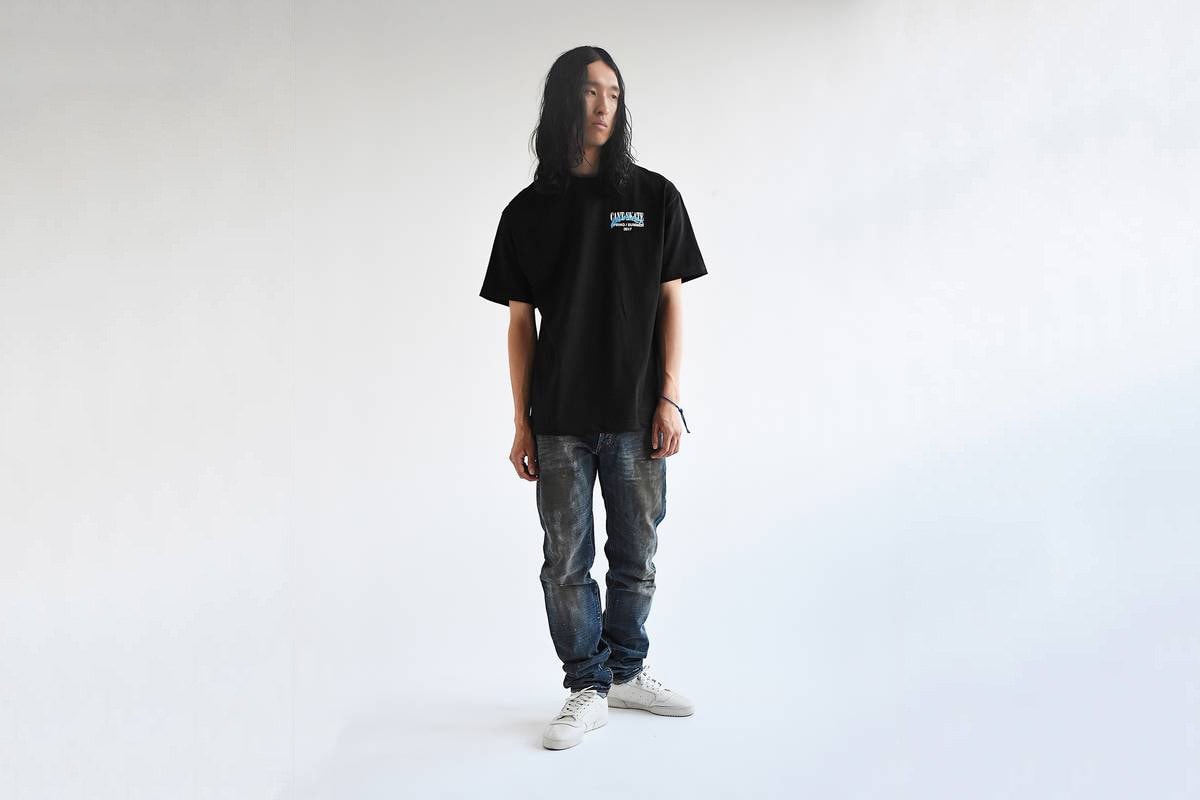 7 of 7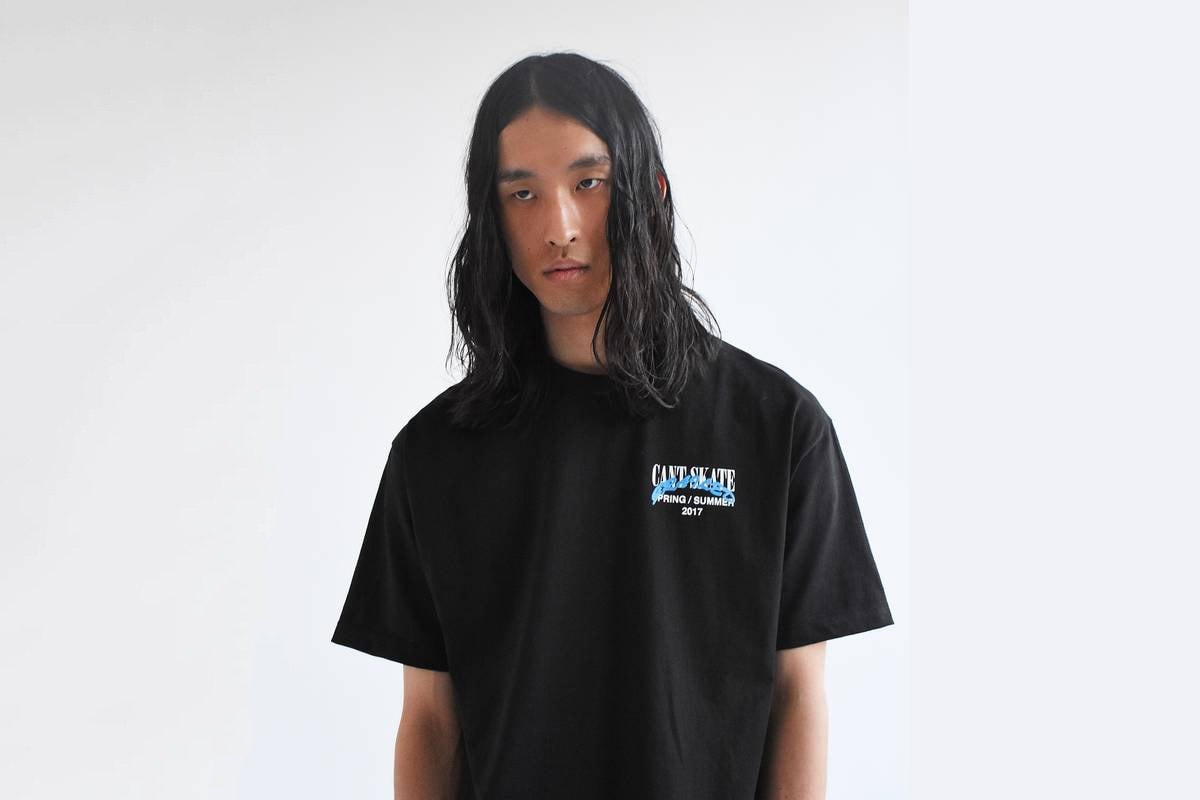 Grailed has joined forces with Kameron Austin's Cant Skate label for a special capsule collection which pokes fun at the popularity of skate culture and how the fashion world attempts to embrace it. Taking inspration from the documentary Dogtown and Z-Boys, the capsule comprises of tees and a hat. The "Seaside Slum" collection is available now online.
John Elliott "Stretch the Floor" 2017 Fall/Winter Collection
1 of 5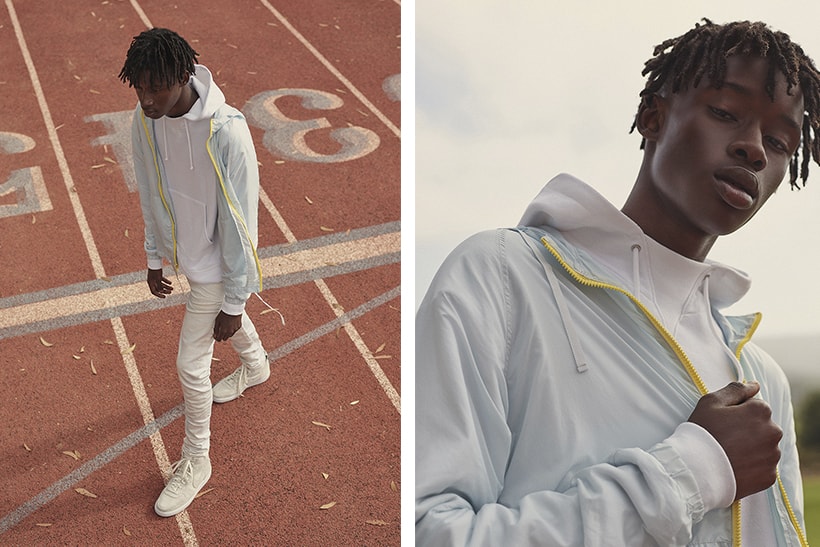 2 of 5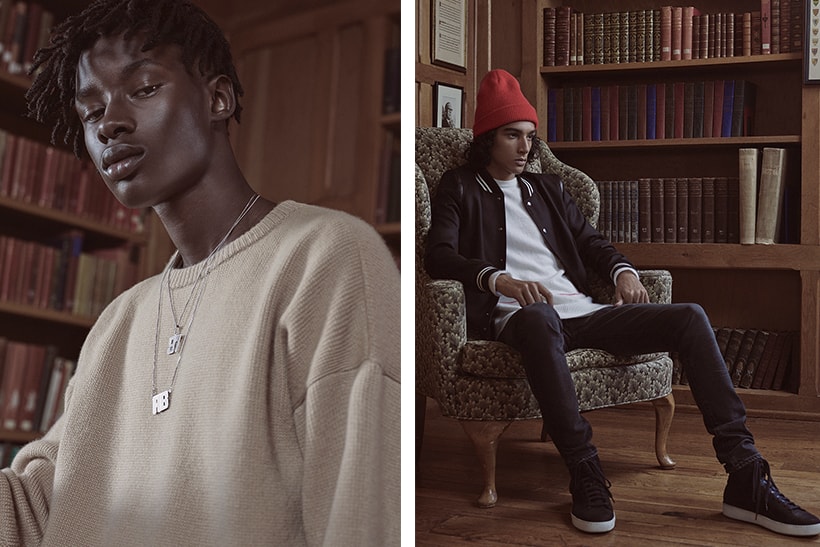 3 of 5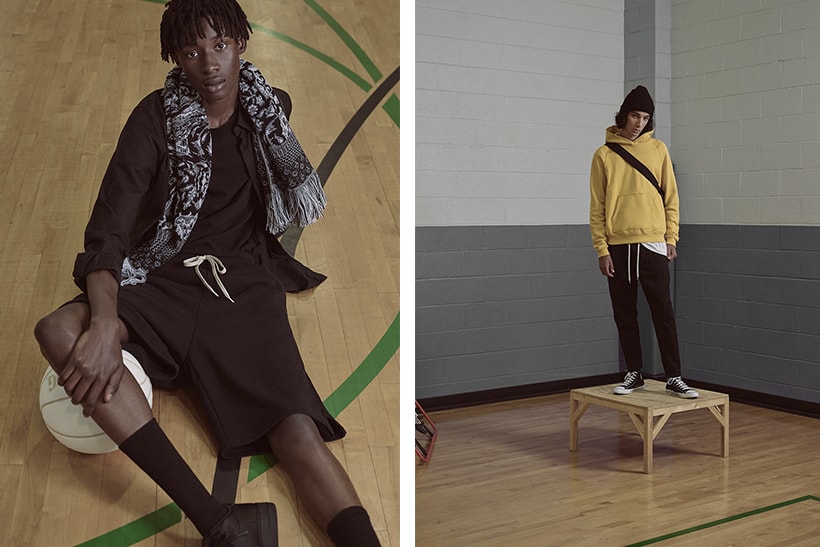 4 of 5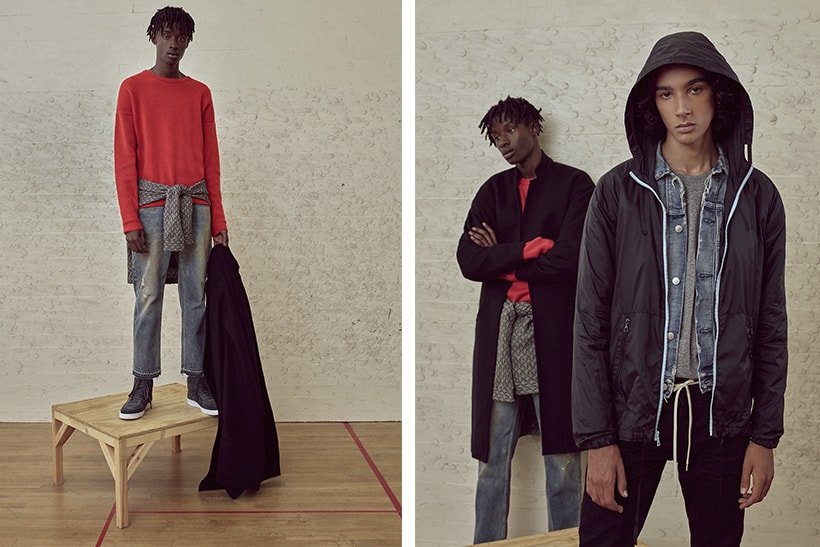 5 of 5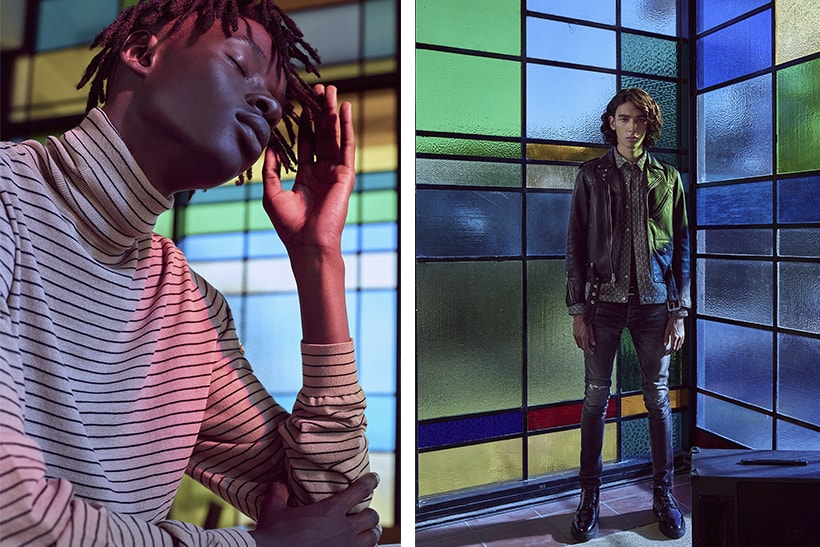 John Elliott's new seasonal offering "Stretch the Floor" offers a mix of traditional menswear garments with a sportswear staple edge as an homage to playing summer hoops. Shot inside of an LA-based high school, standout pieces include a striped gray turtleneck and black long coat atop a denim jacket. John Elliot's 2017 fall/winter collection is available now over at the brand's online store.
maharishi

"Members of the

Maharishi

Mountain" 2017 Fall/Winter Collection

1 of 7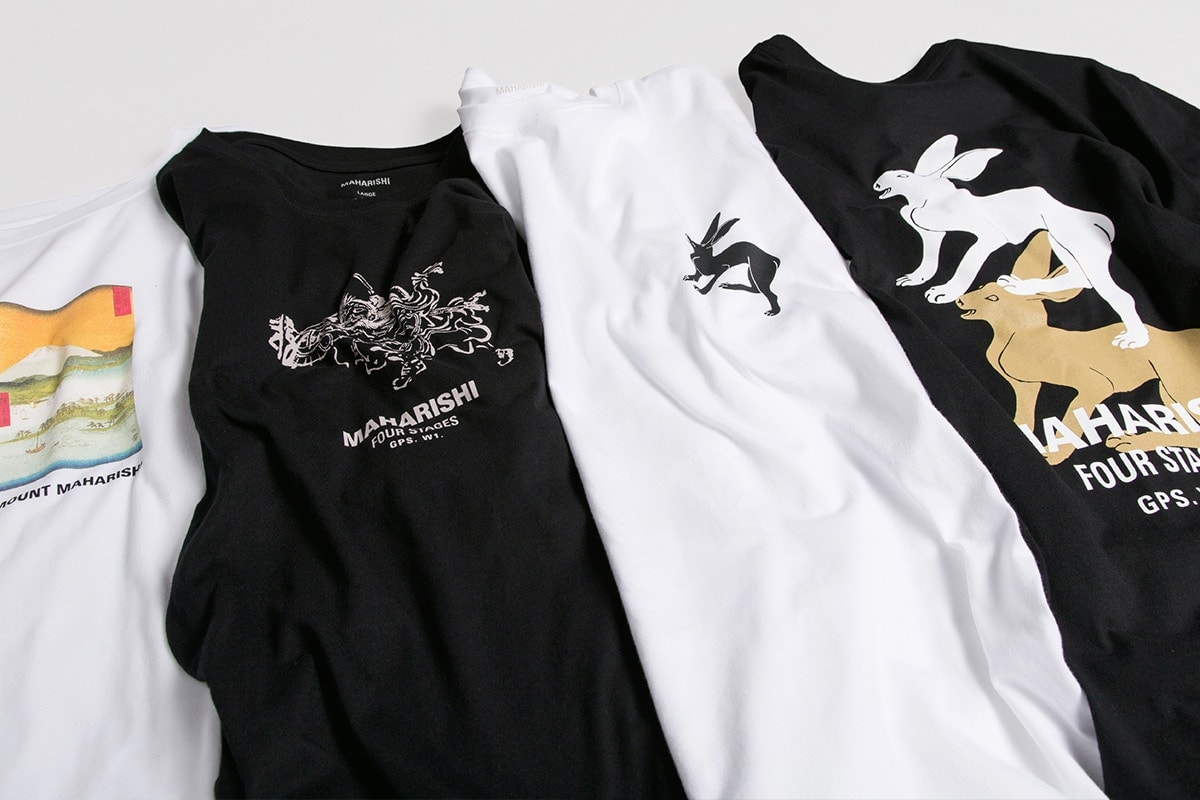 2 of 7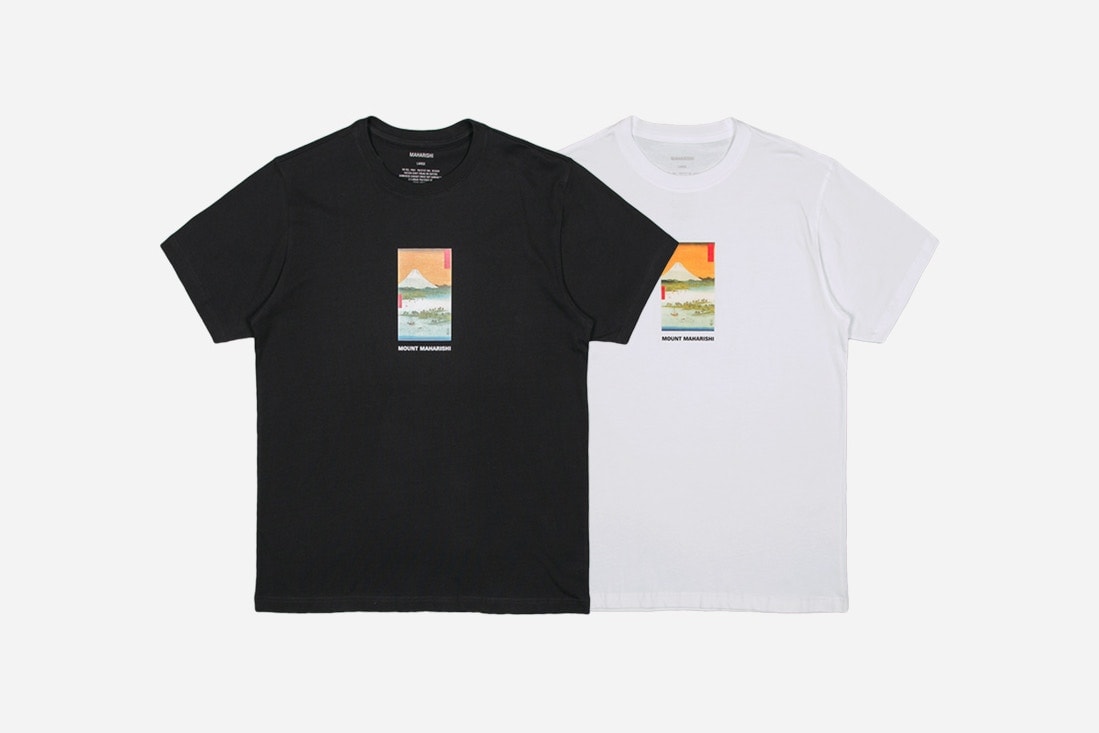 3 of 7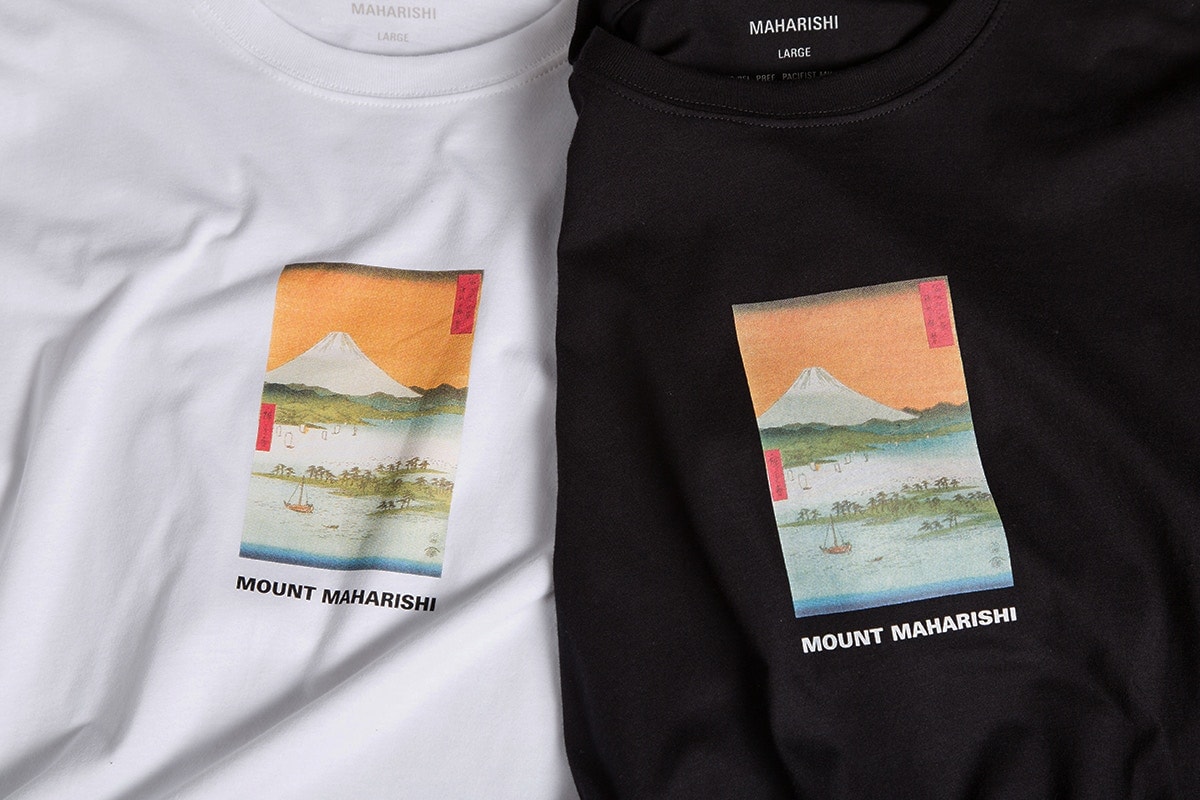 4 of 7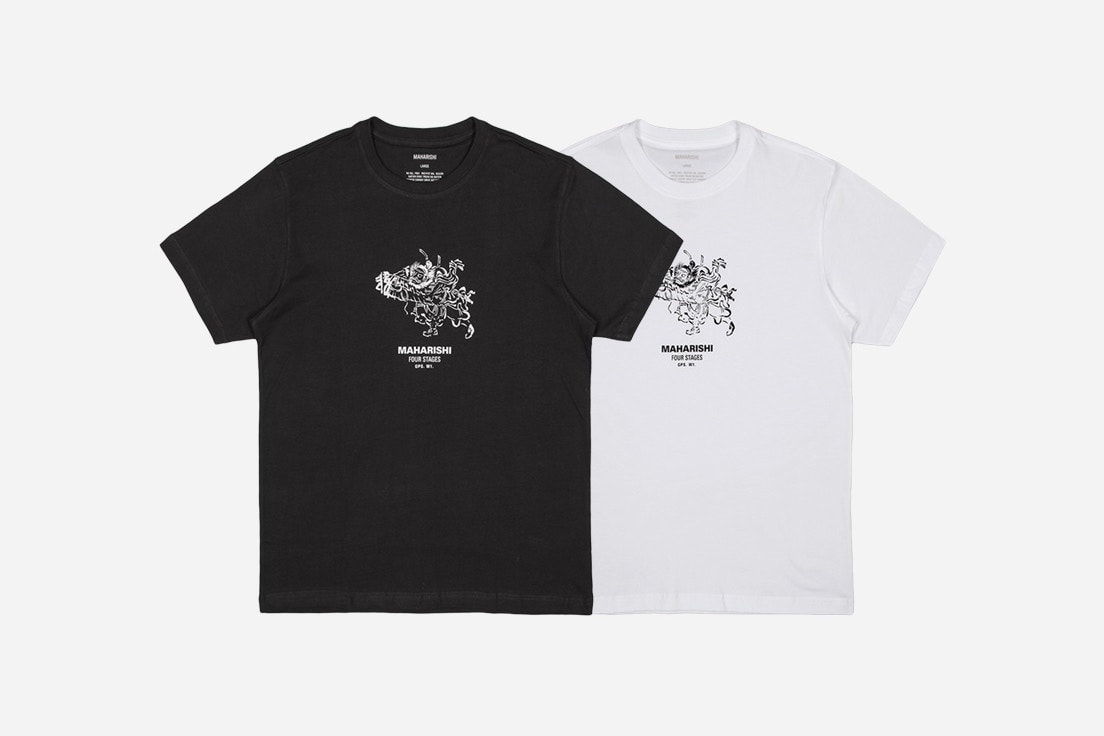 5 of 7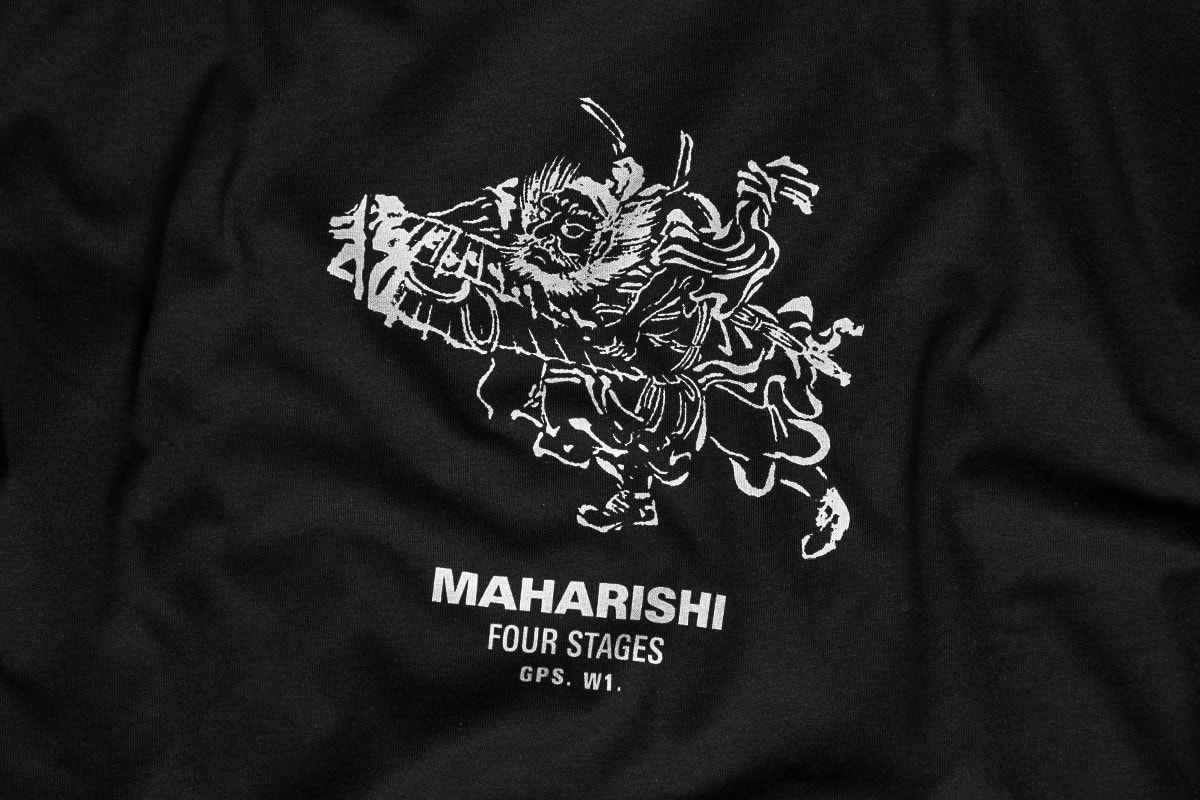 6 of 7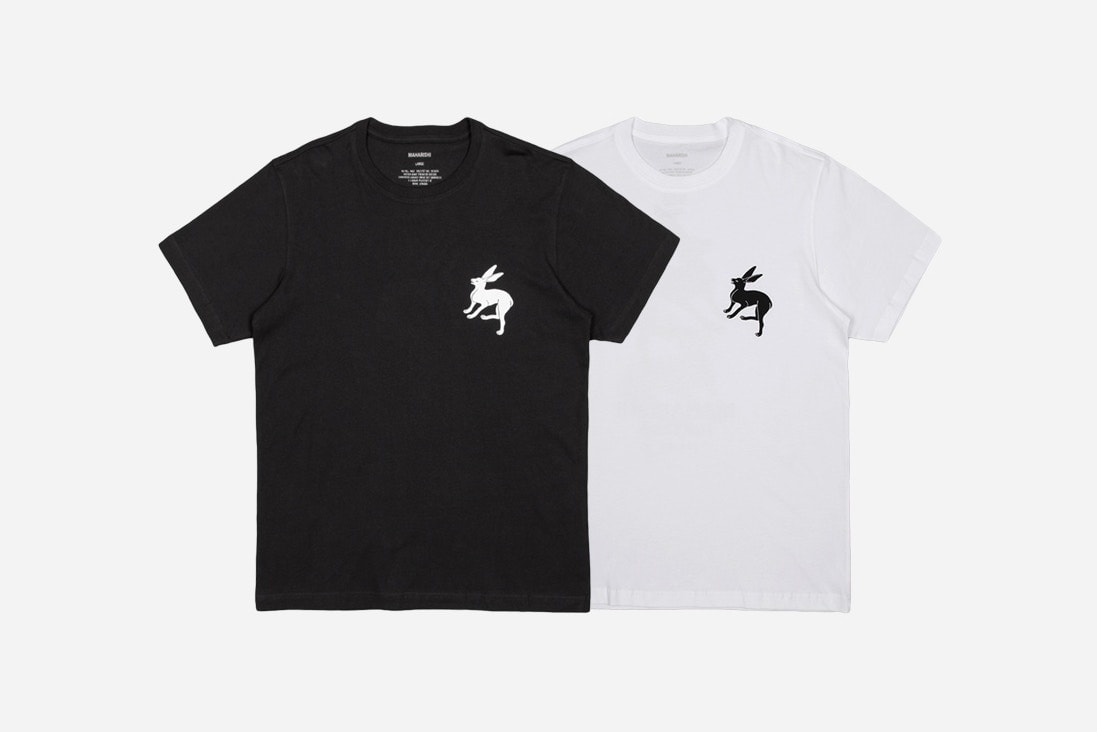 7 of 7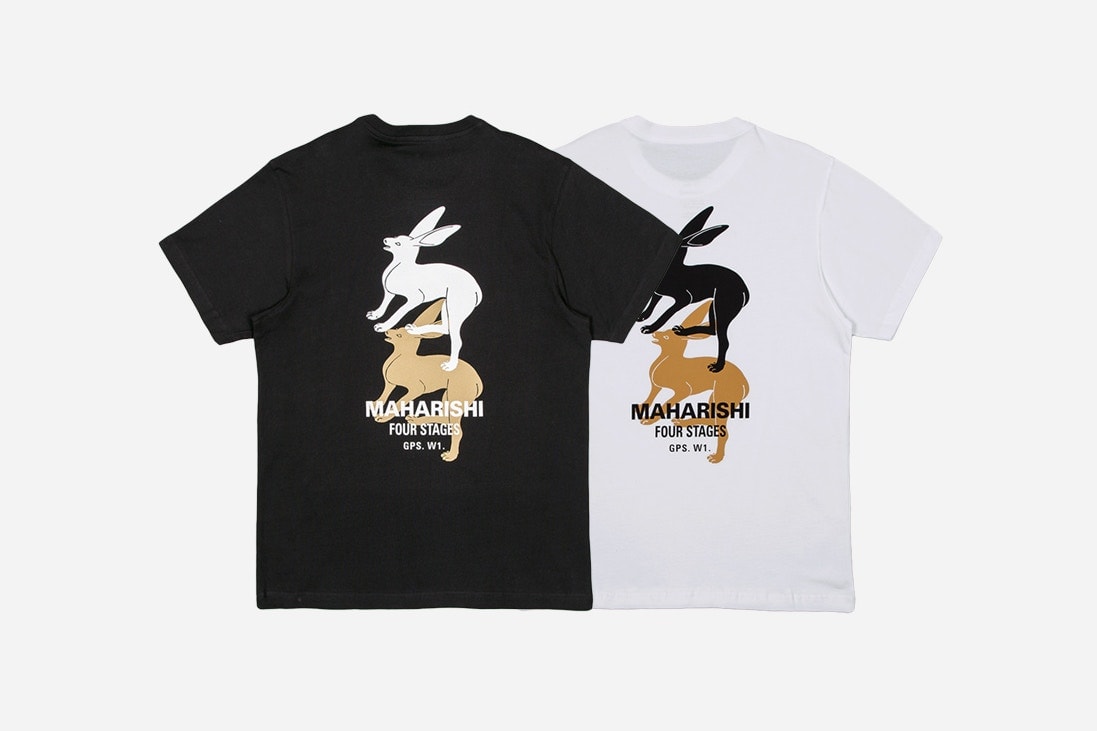 For its upcoming 2017 fall/winter collection, British streetwear greats maharishi looks to vintage Japanese illustrations and artworks for inspiration. Titled "Members of the Maharishi Mountain," the collection boasts graphics such as a view of Mount Fuji introduced as 'Mount Maharishi', while the Nousagi shirt looks to the ancient Buddhist myth taking the form of a lucky hare. maharishi's "Members of the Maharishi Mountain" 2017 fall/winter collection is available now in-store and online.
Marino Infantry 2017 Spring/Summer Items
NUBIAN

Exclusive

1 of 3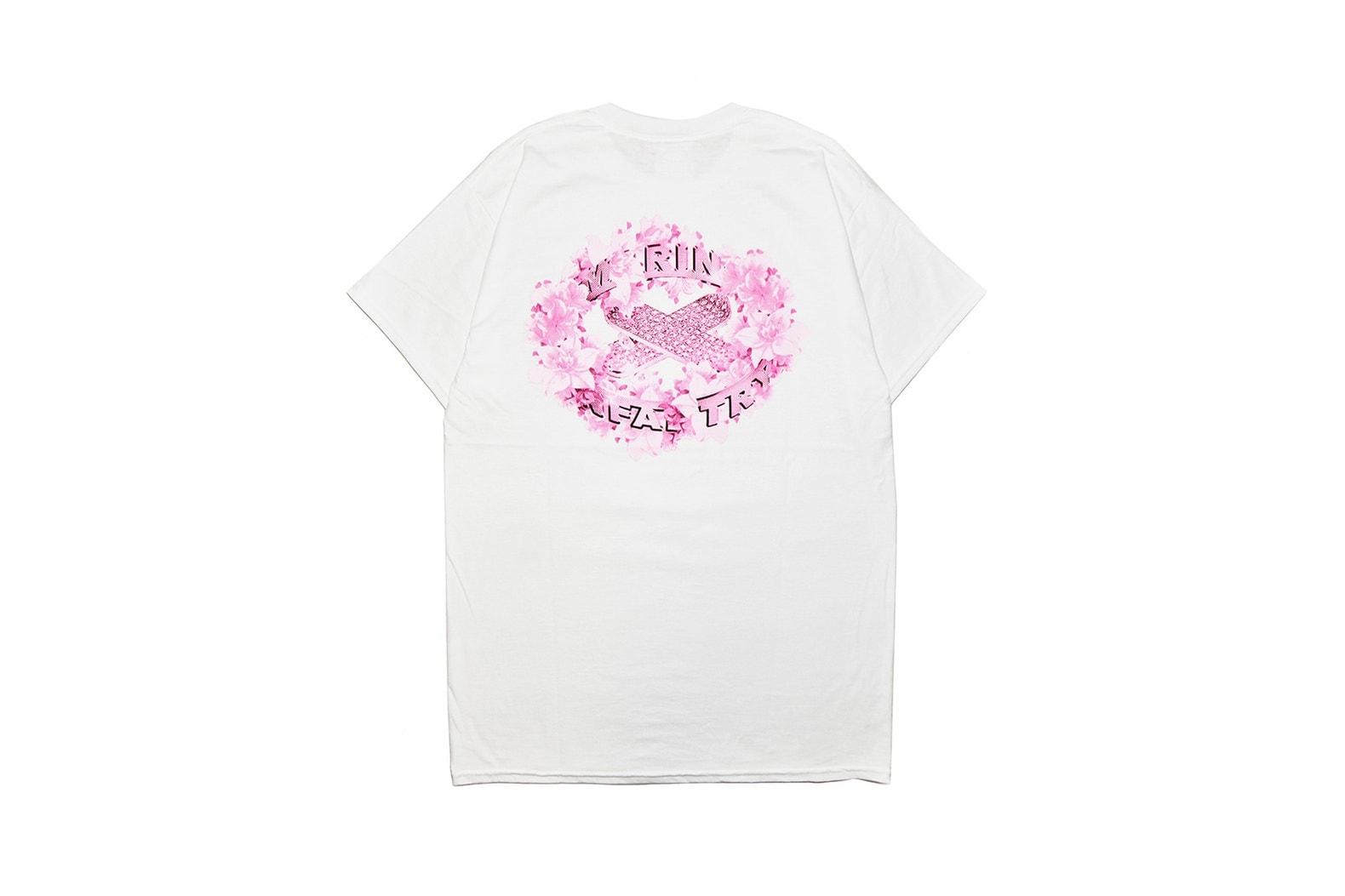 2 of 3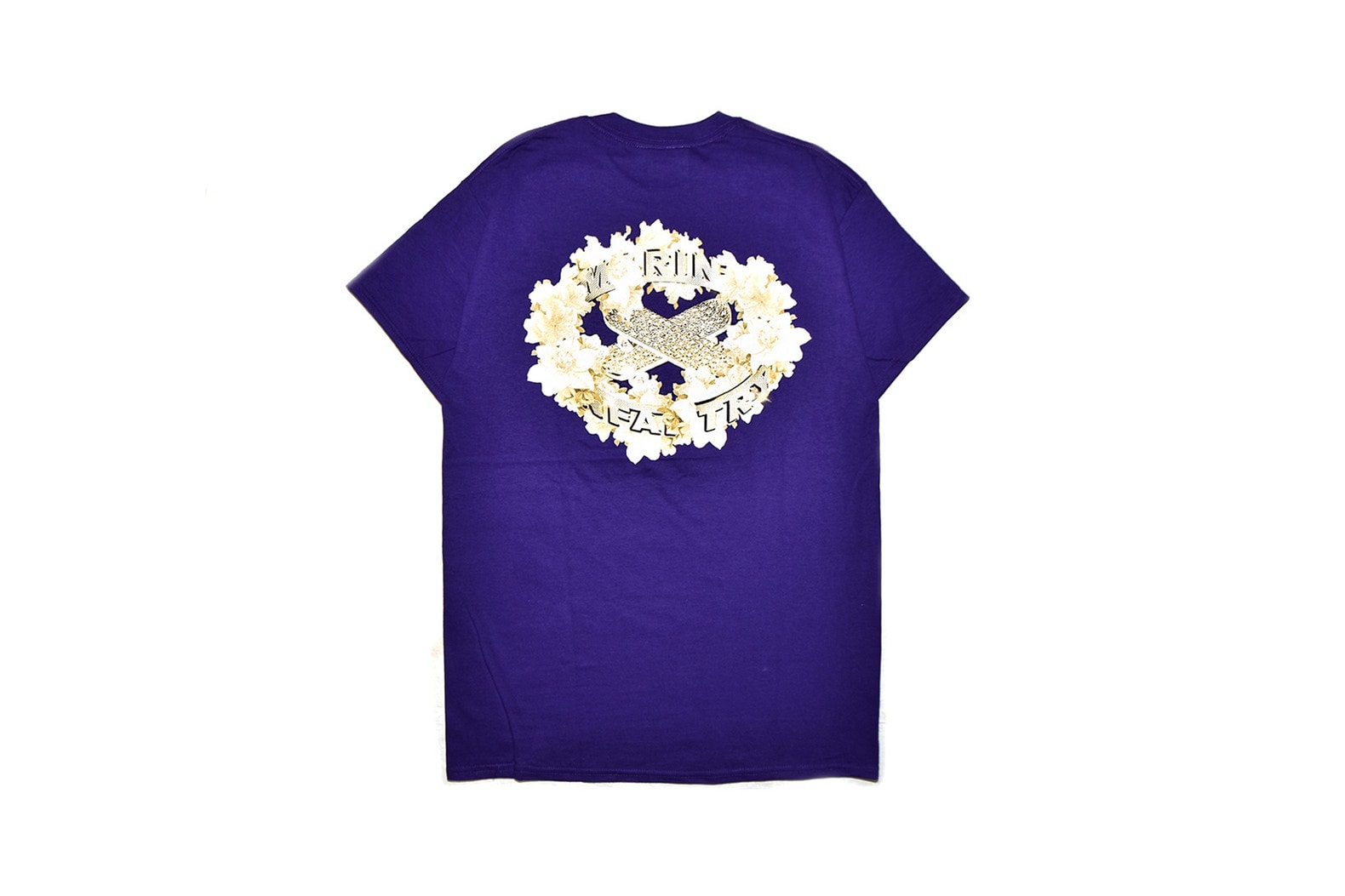 3 of 3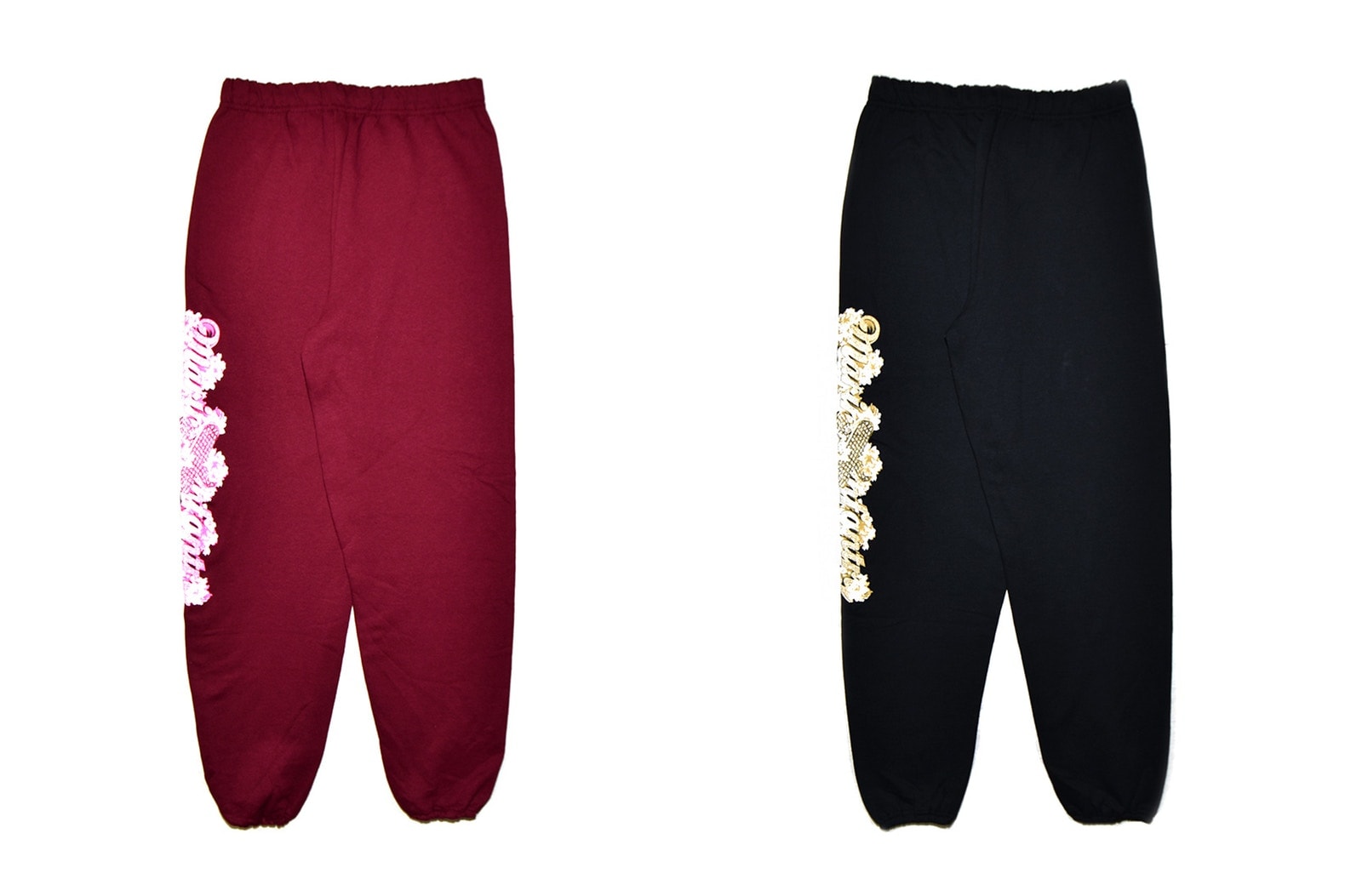 A$AP Ant's skate-imprint Marino Infantry has dropped some exclusive products over at NUBIAN from its 2017 spring/summer collection. What's included in the drop are short-sleeve and long-sleeve T-shirts in addition to sweatpants and mesh shorts found on an array of colors such as black, white, grey, yellow, pink and purple. Marino Infantry's 2017 spring/summer exclusive pieces featuring a Japan release tag are available now over at NUBIAN.
Stone Island Nylon Panama Helmet Bag
1 of 5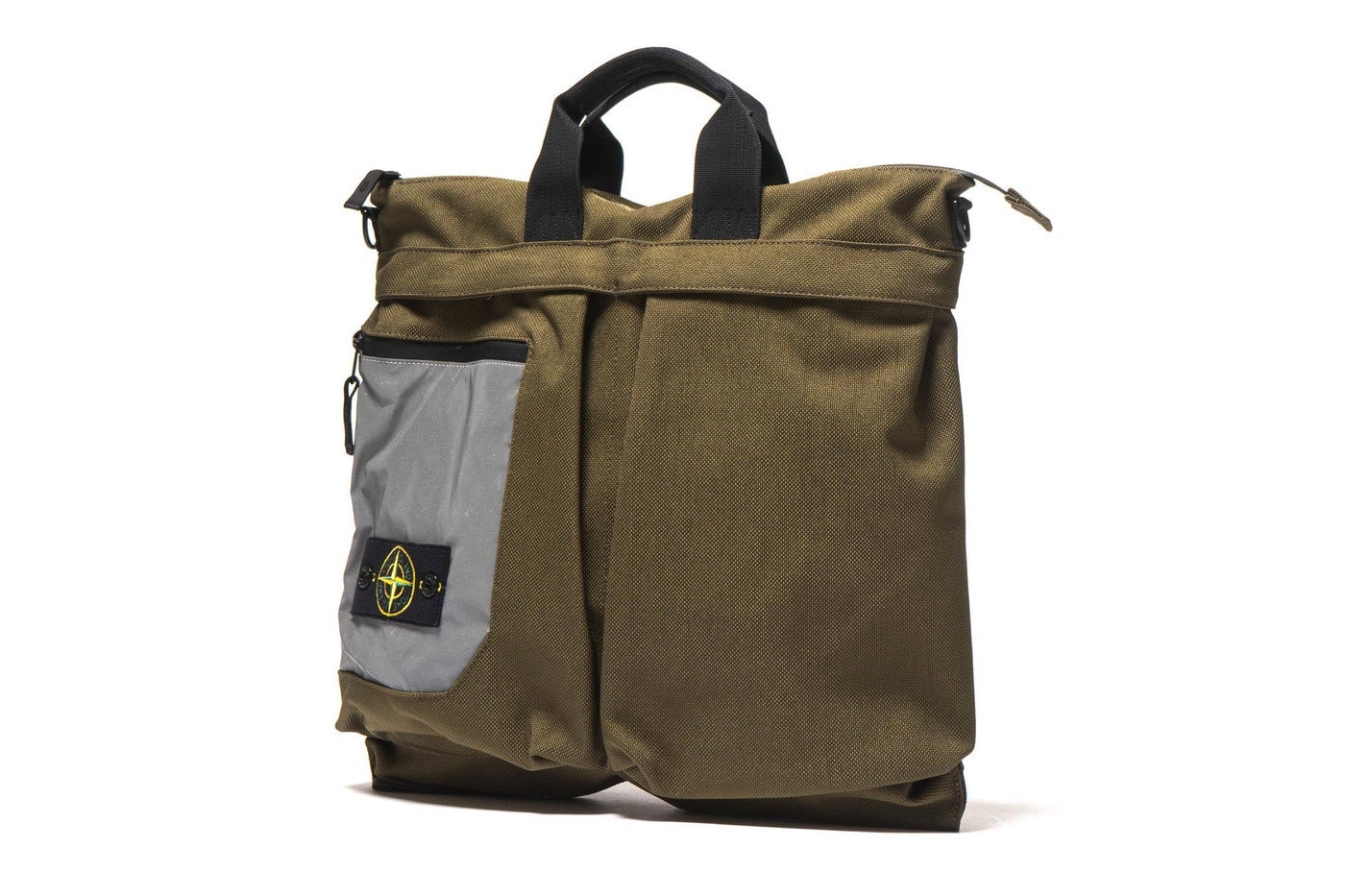 2 of 5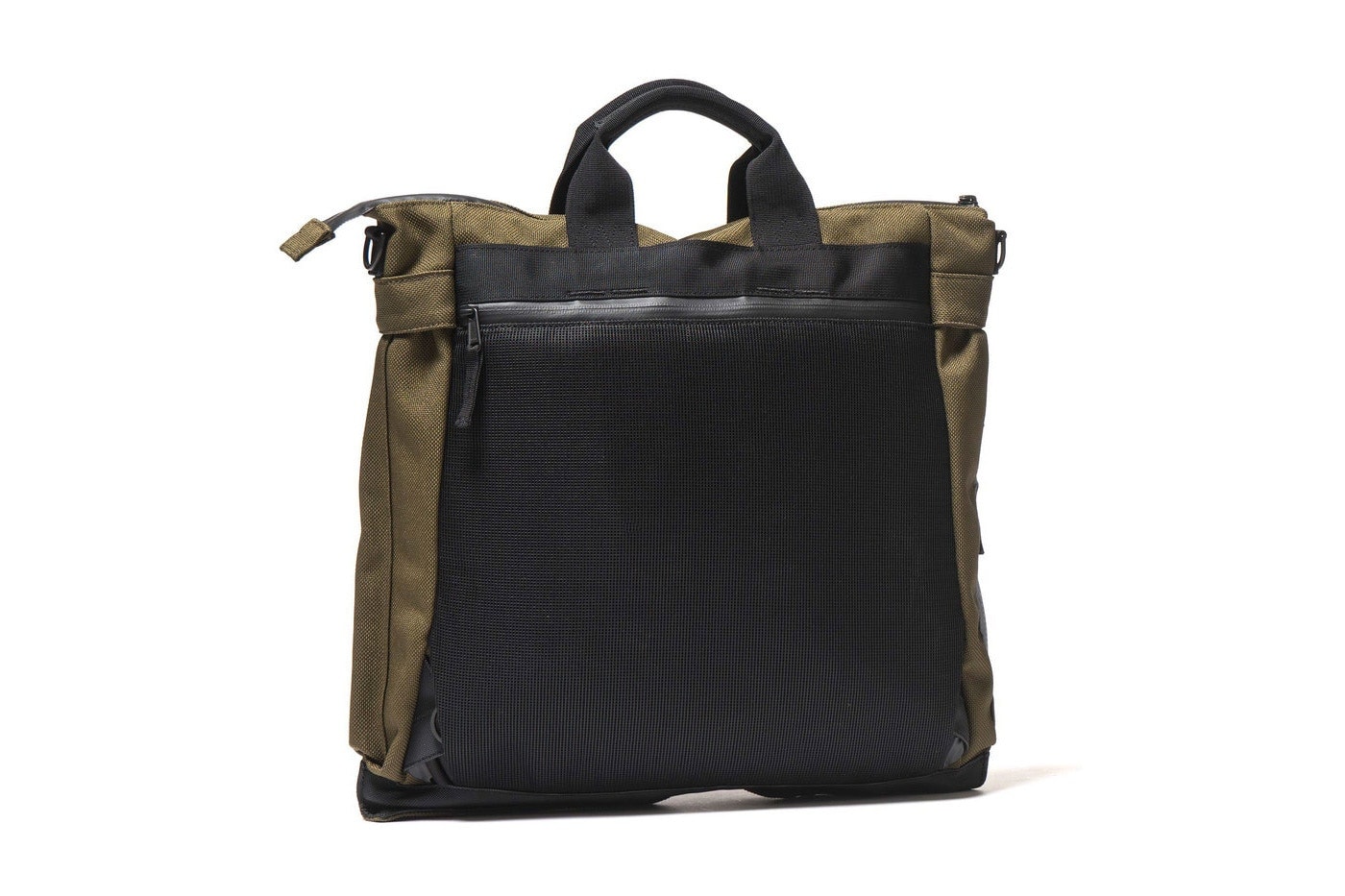 3 of 5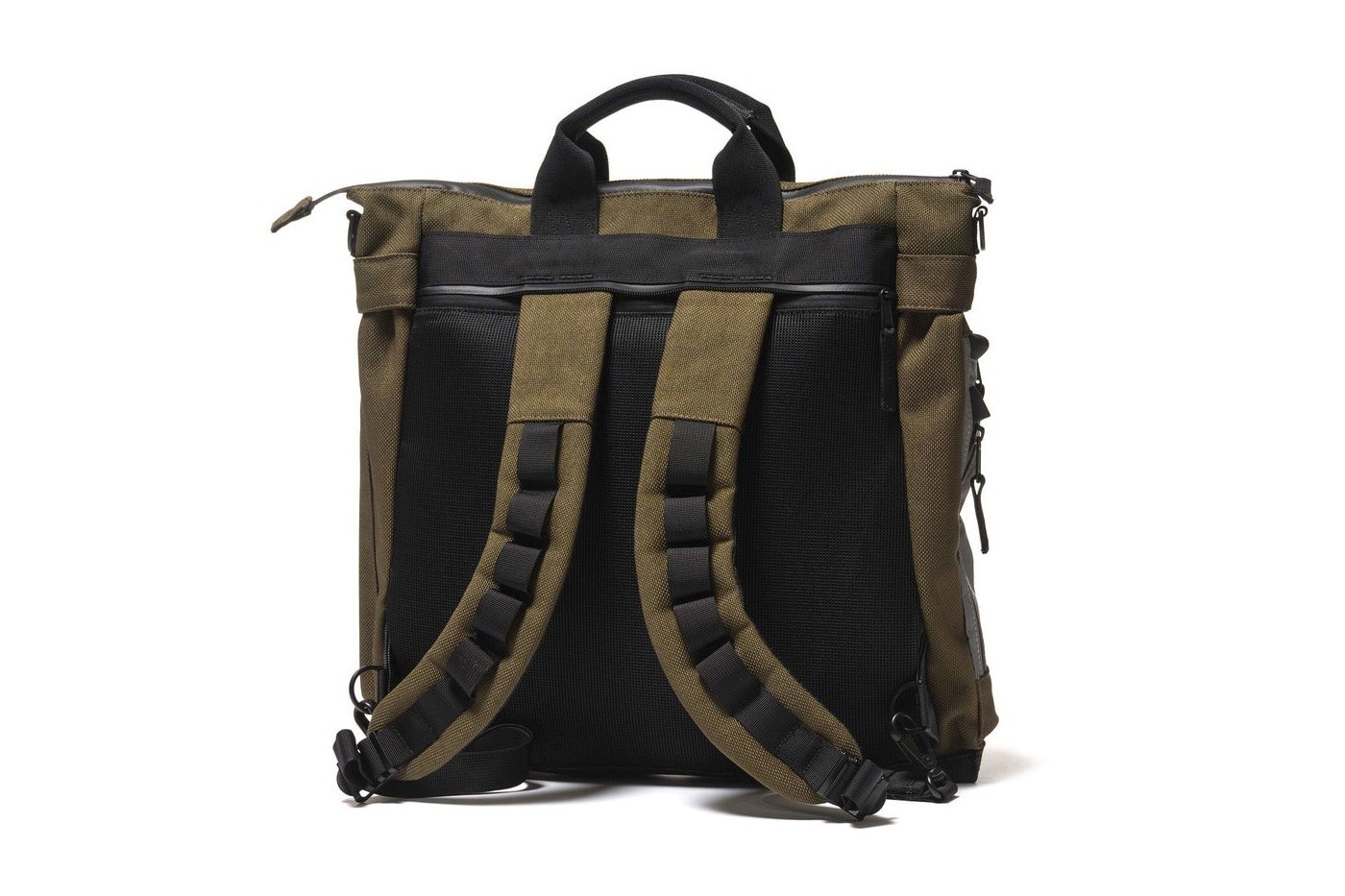 4 of 5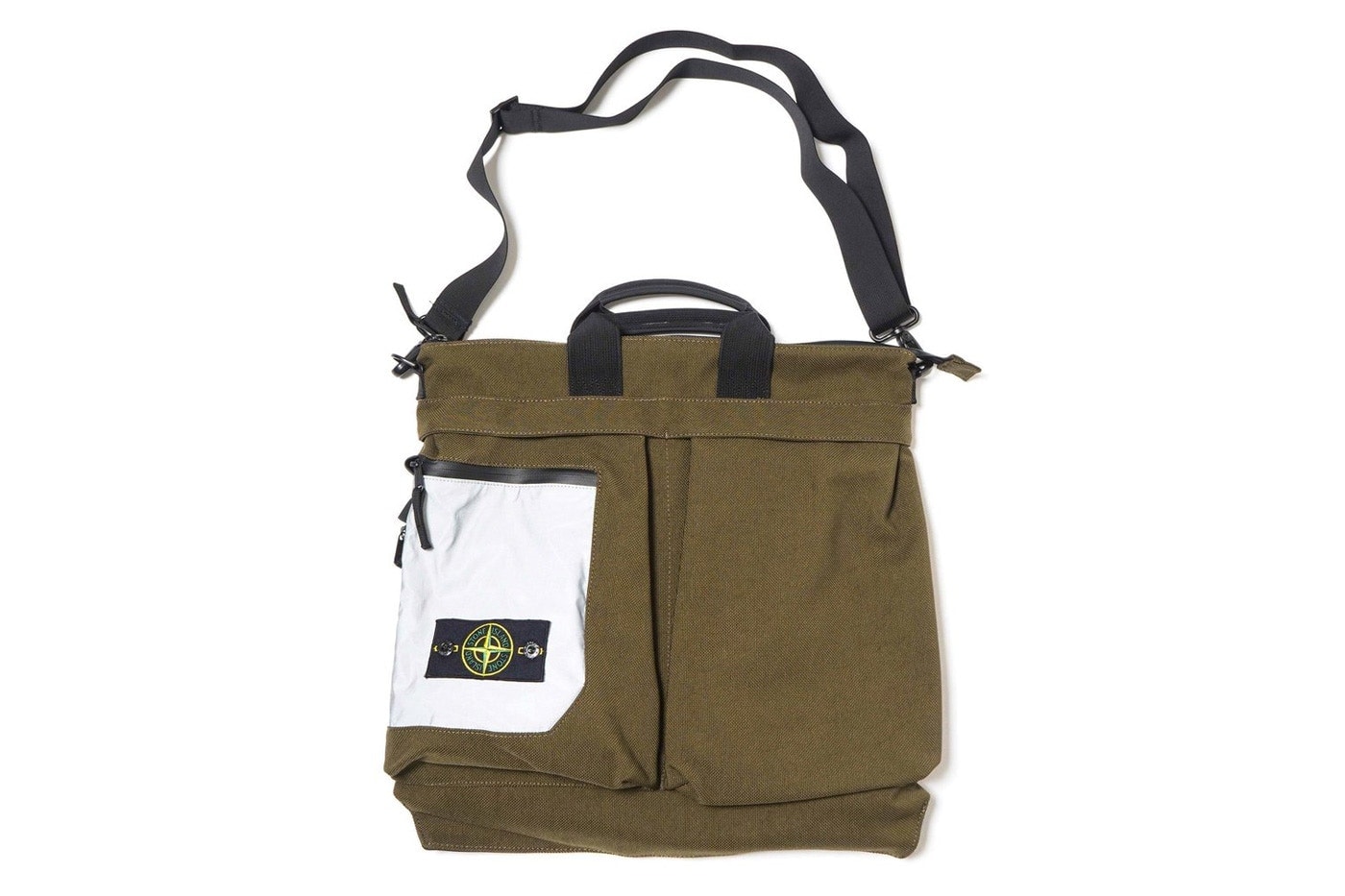 5 of 5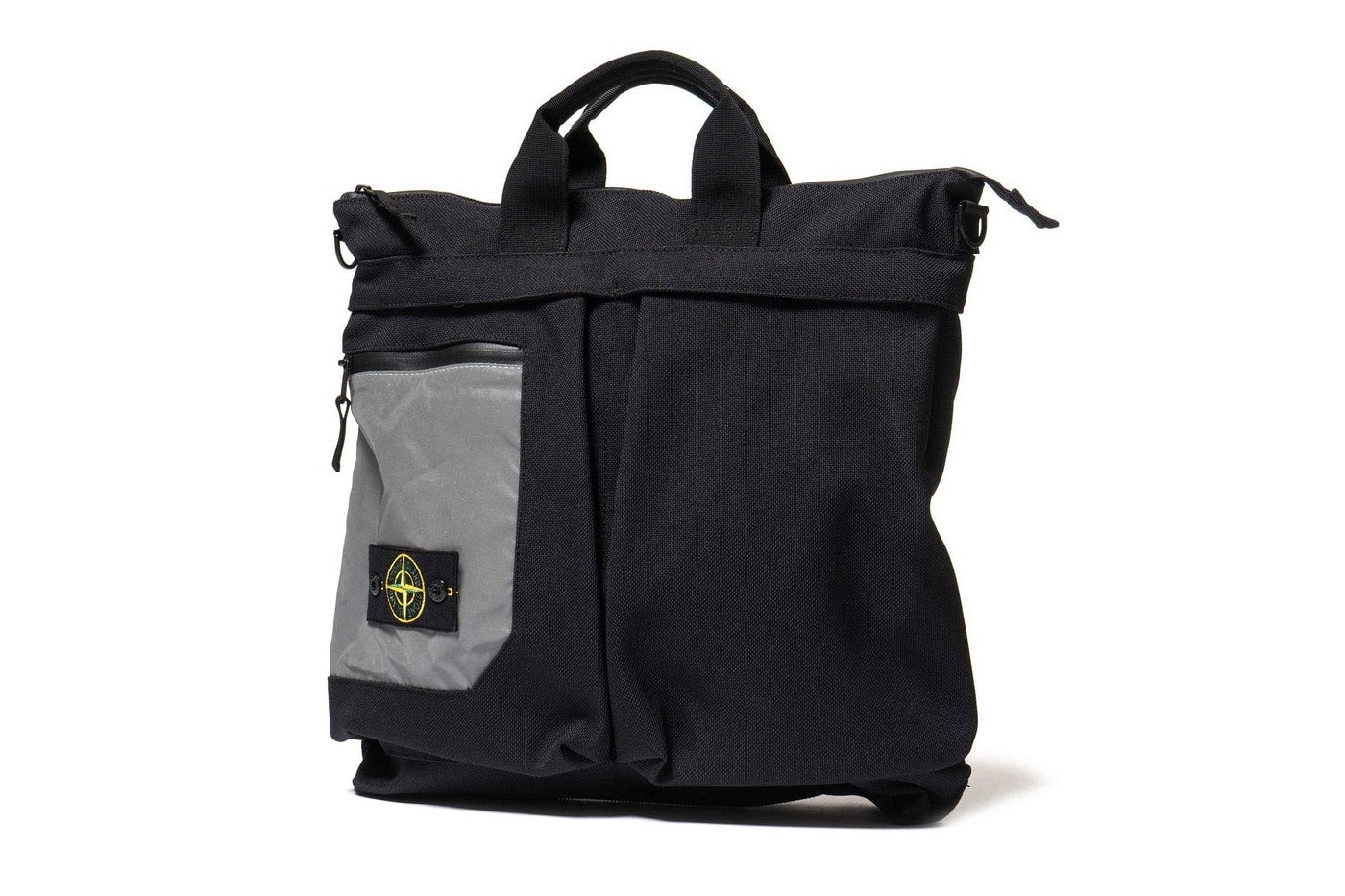 The Carlo Rivetti-led label Stone Island unveiled a selection of technology-infused hybrid carryalls called the Nylon Panama Helmet Bag just before the summer's end. Crafted with functionality and versatility high atop the priority list, the bag flaunts a trio of ways in which it can be used. The bag can be altered and used as a hand carry tote, a shoulder bag or a backpack. The Stone Island Nylon Panama Helmet Bag is available now at HAVEN.
uniform experiment 2017 Fall/Winter Collection
1 of 8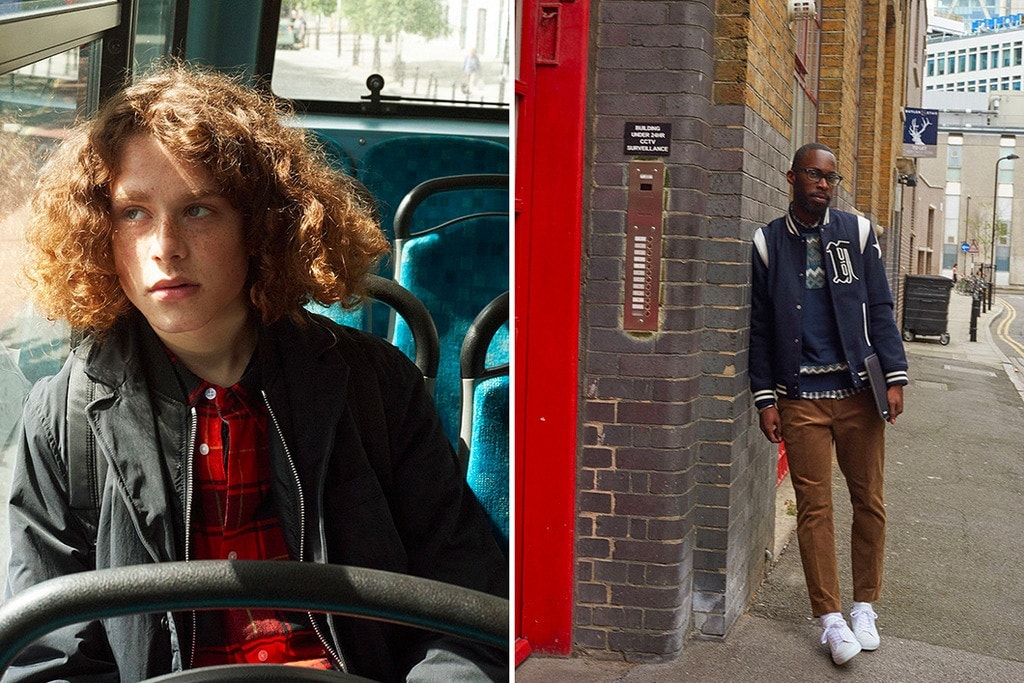 2 of 8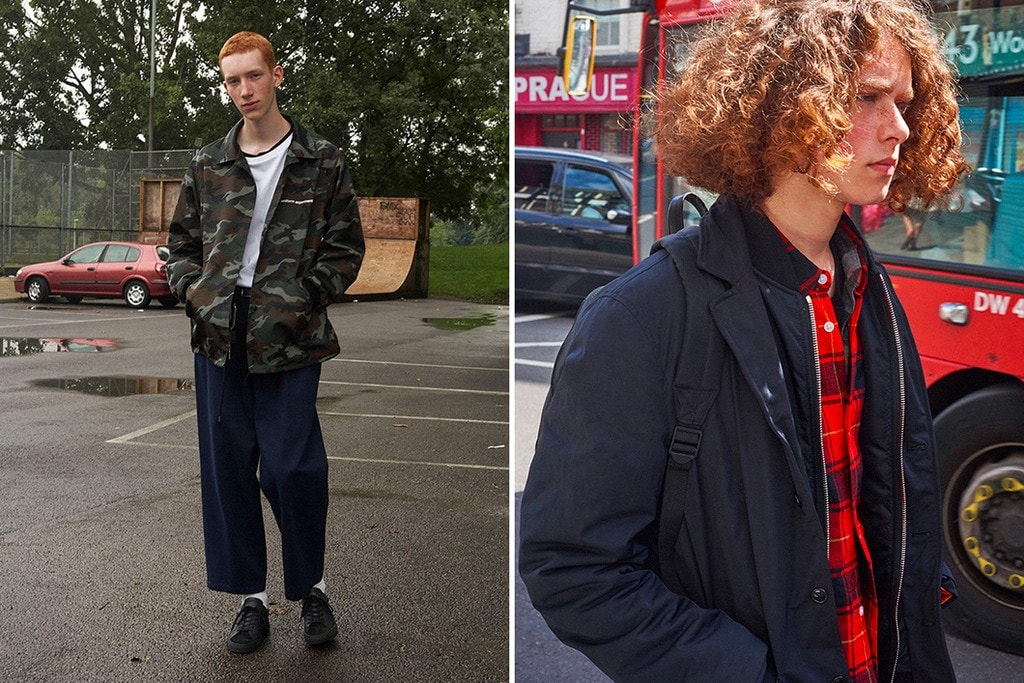 3 of 8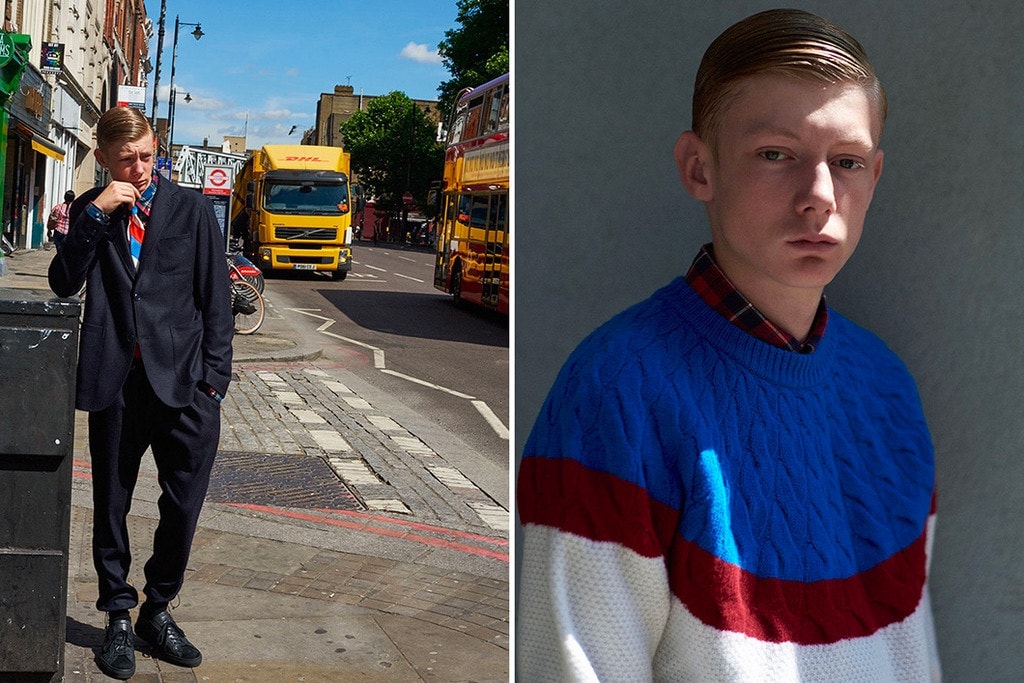 4 of 8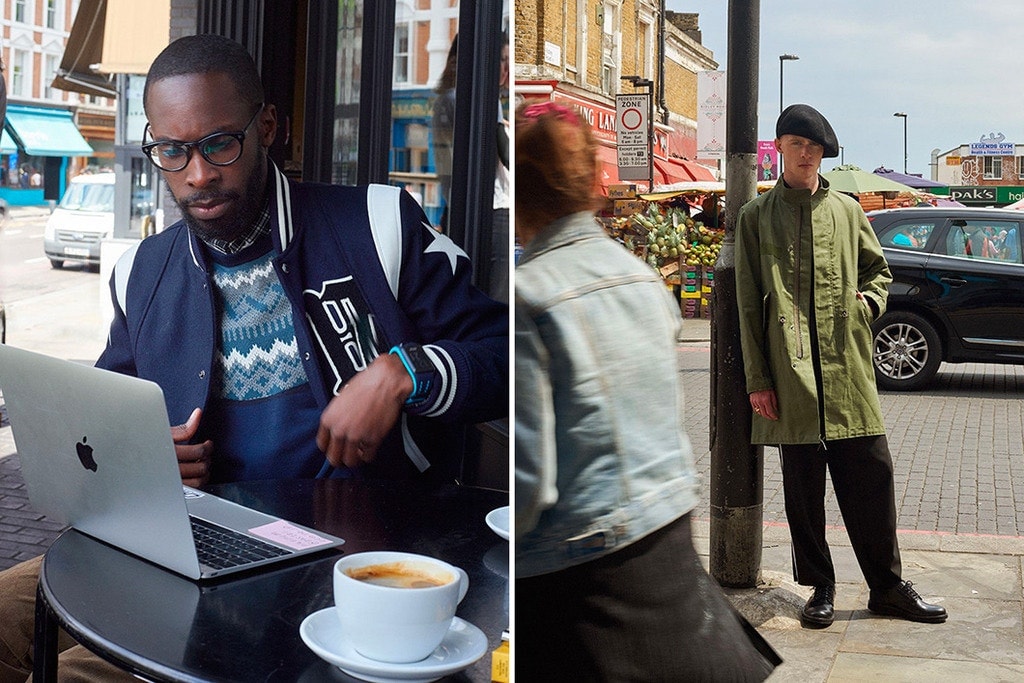 5 of 8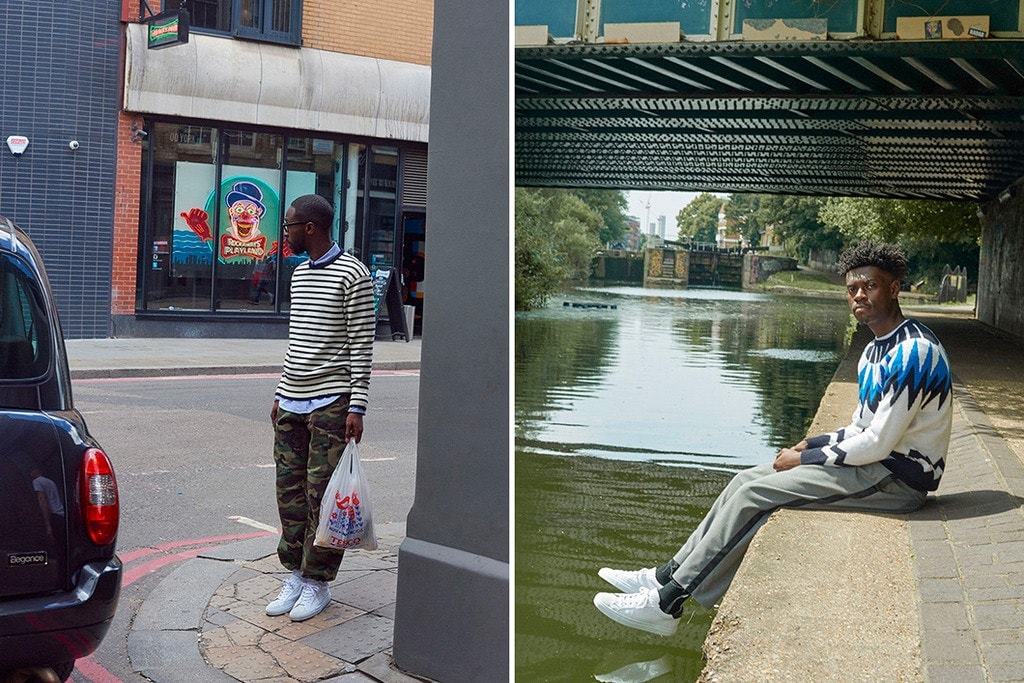 6 of 8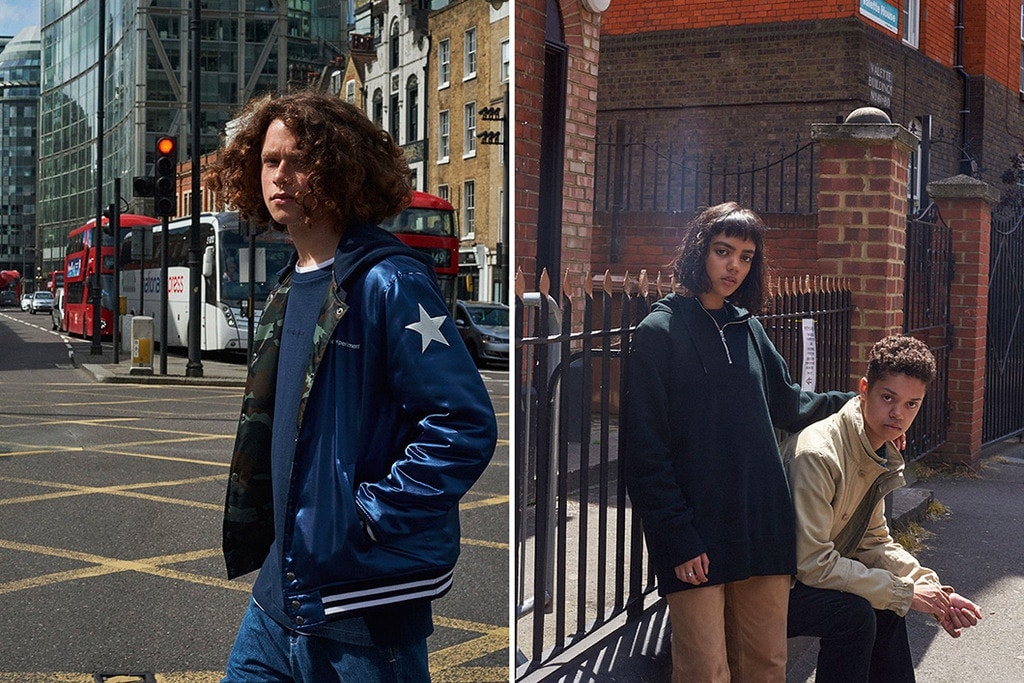 7 of 8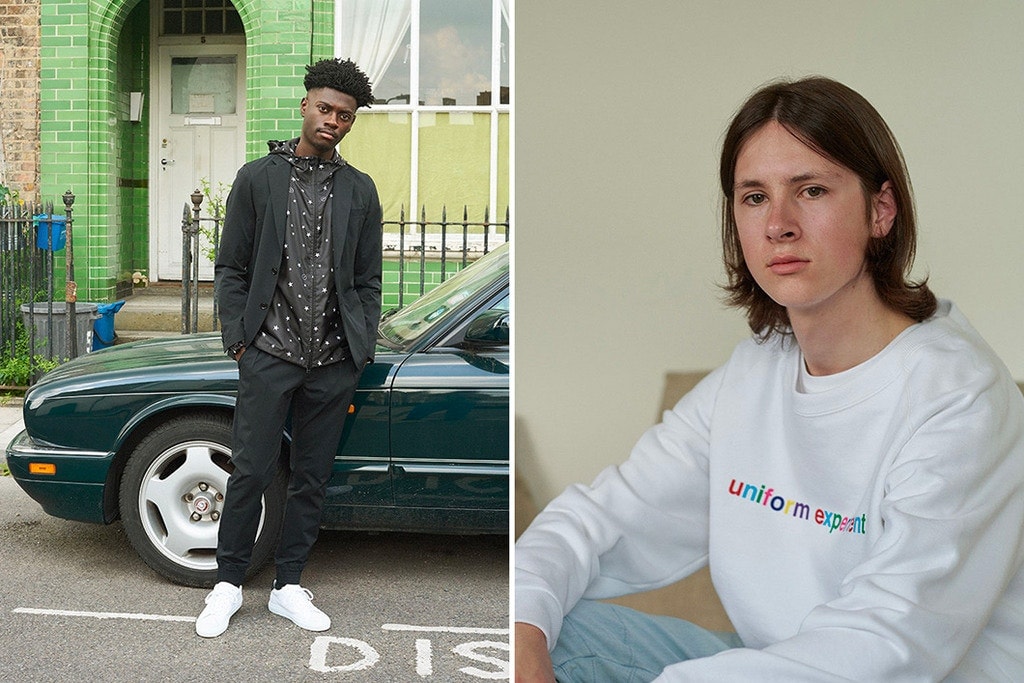 8 of 8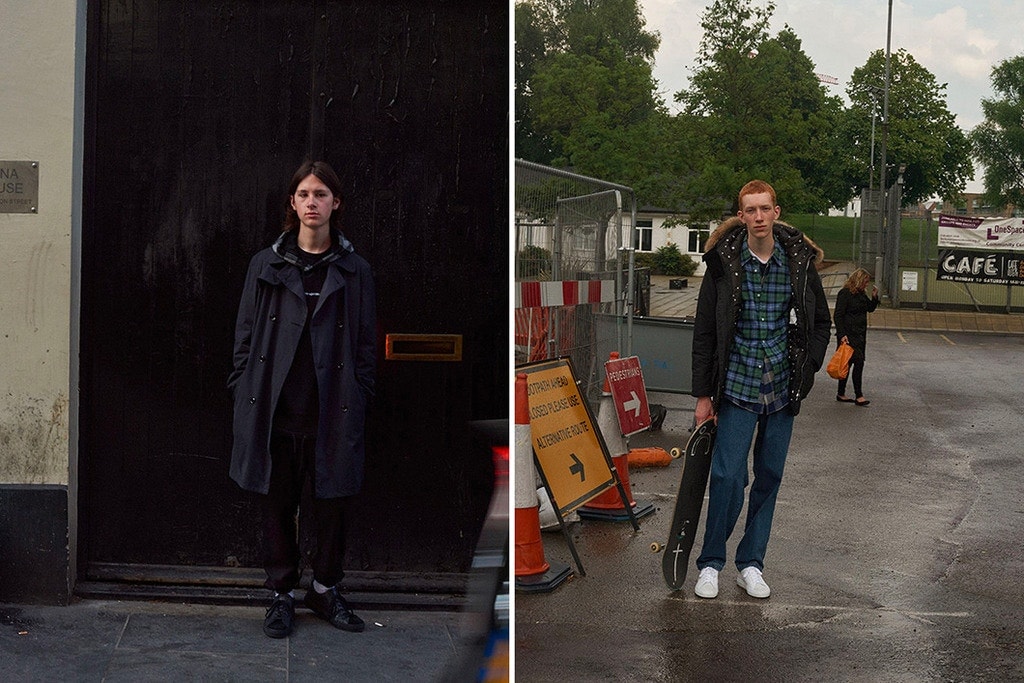 Headed by Hirofumi Kiyonaga, uniform experiment paves the way into the fall/winter season with a collection full of reliable, street-focused items. With a bevy of neutral-toned and camo-printed pieces, the collection's jackets, sweaters, T-shirts, pants and accessories make for an easy transition into the colder months. The latest pieces are available now at all SOPHNET. locations.
Dekmantel

x

Patta

2017 Fall/Winter Collection

1 of 3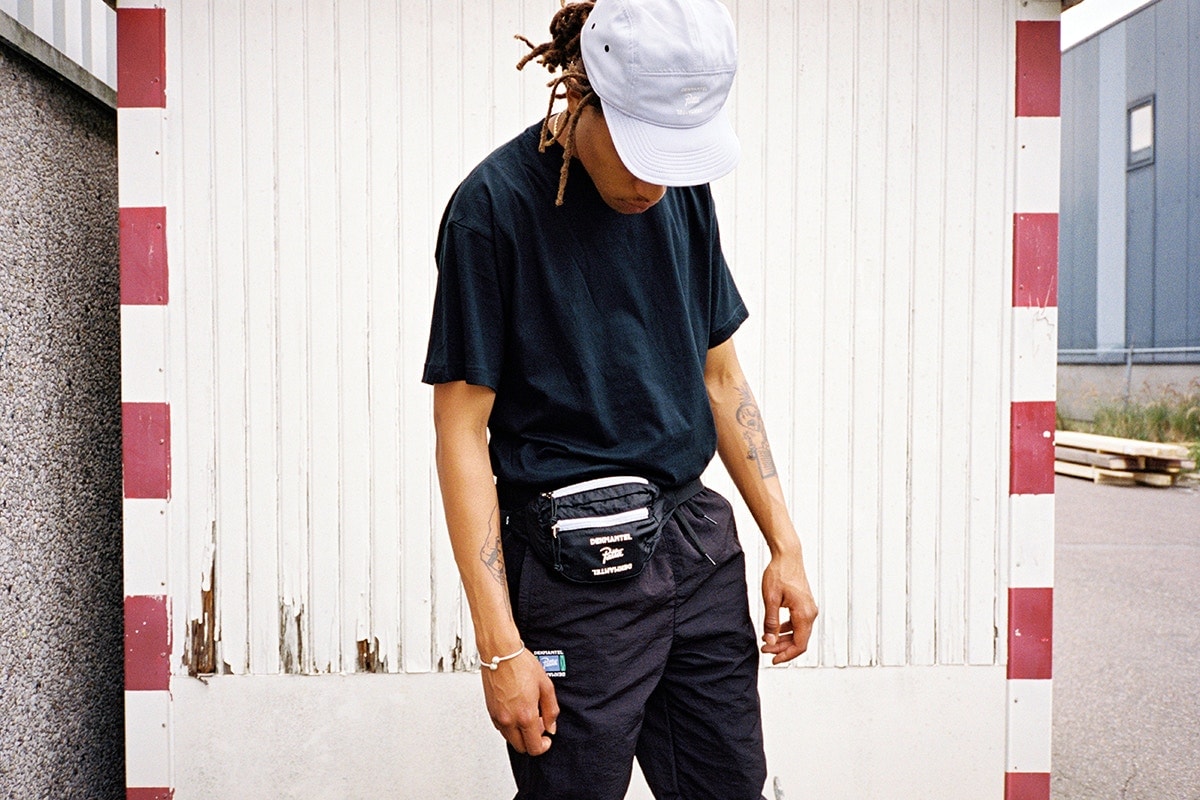 2 of 3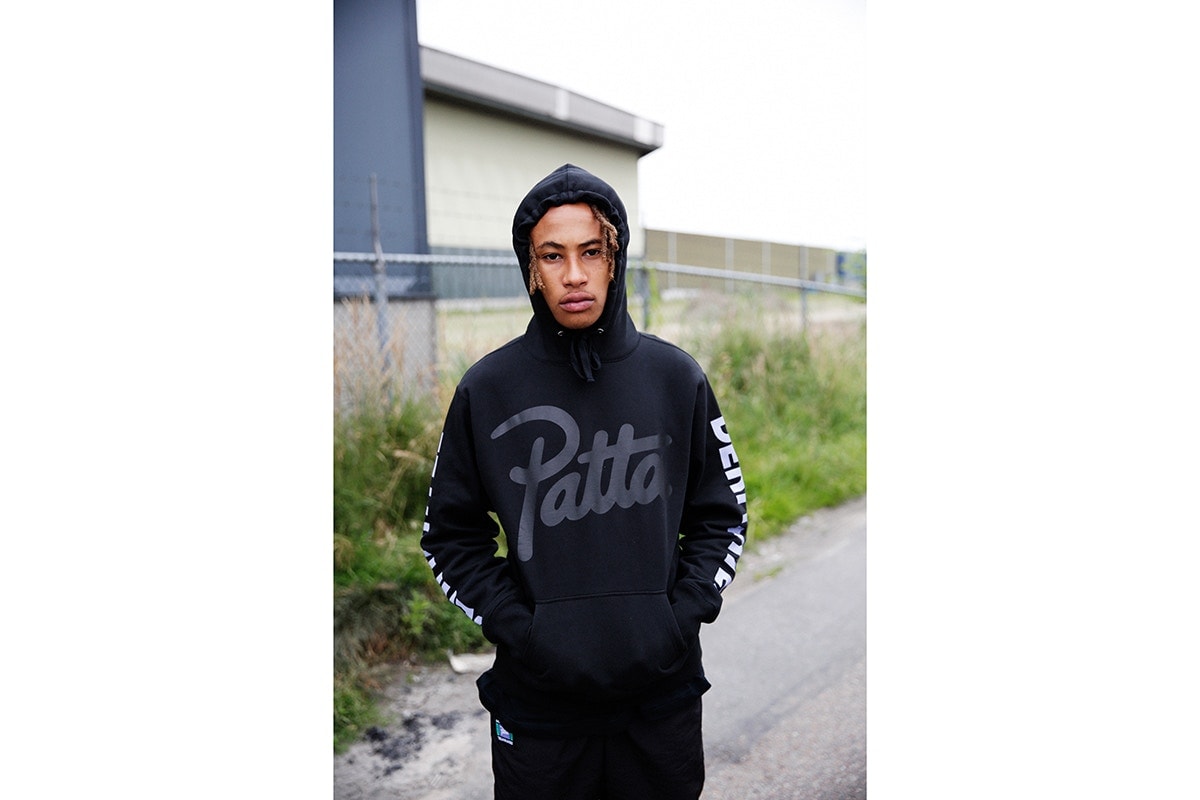 3 of 3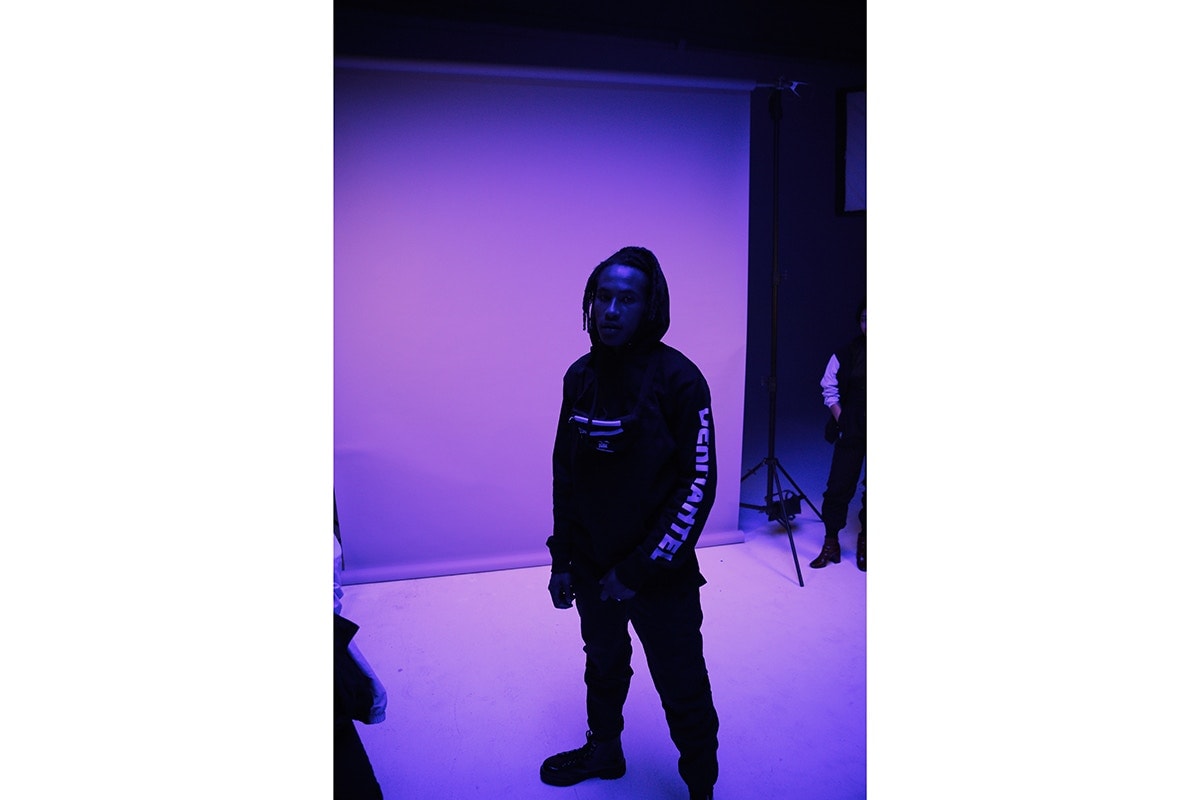 Collaborating with Dekmantel, the Dutch skate brand and Amsterdam natives are set to release a five-piece collection. For this team up, the two brands have created a tracksuit, hooded sweater, waist bag, cap and bandana. Dekmantel will also be releasing two new debut records, one from the mysterious Self-Egg and another from Patta's longtime friend GE-OLOGY. The records will only be available as gifts when you purchase the tracksuit. The Dekmantel x Patta 2017 fall/winter collection hits shelves on August 2 at Patta's London and Amsterdam locations, the Red Light Radio x Dekmantel store in Amsterdam, as well as both Patta's web store and Dekmantel's web store.
Alexander Wang x
adidas

Originals Season 2 Collection

1 of 6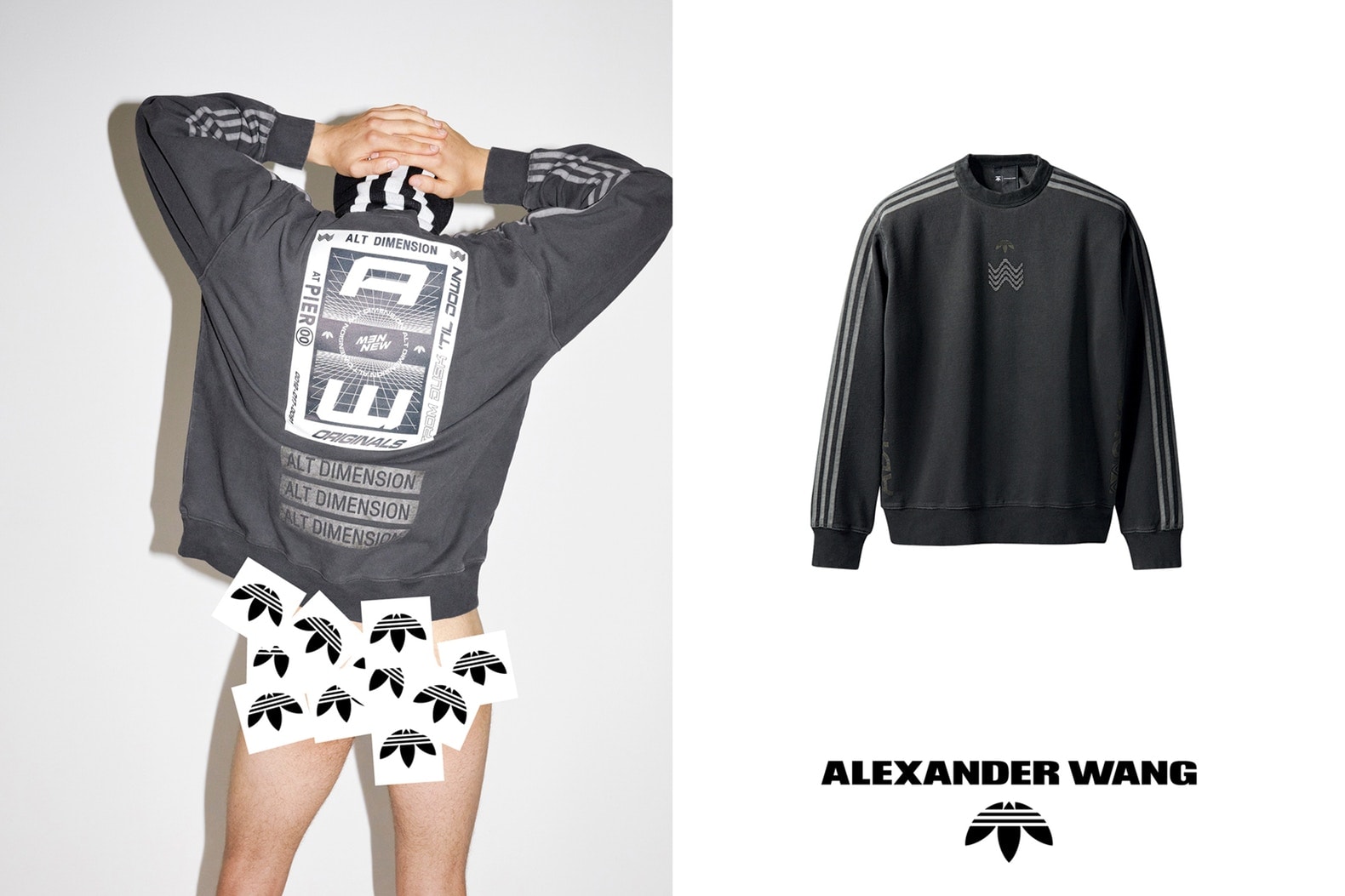 2 of 6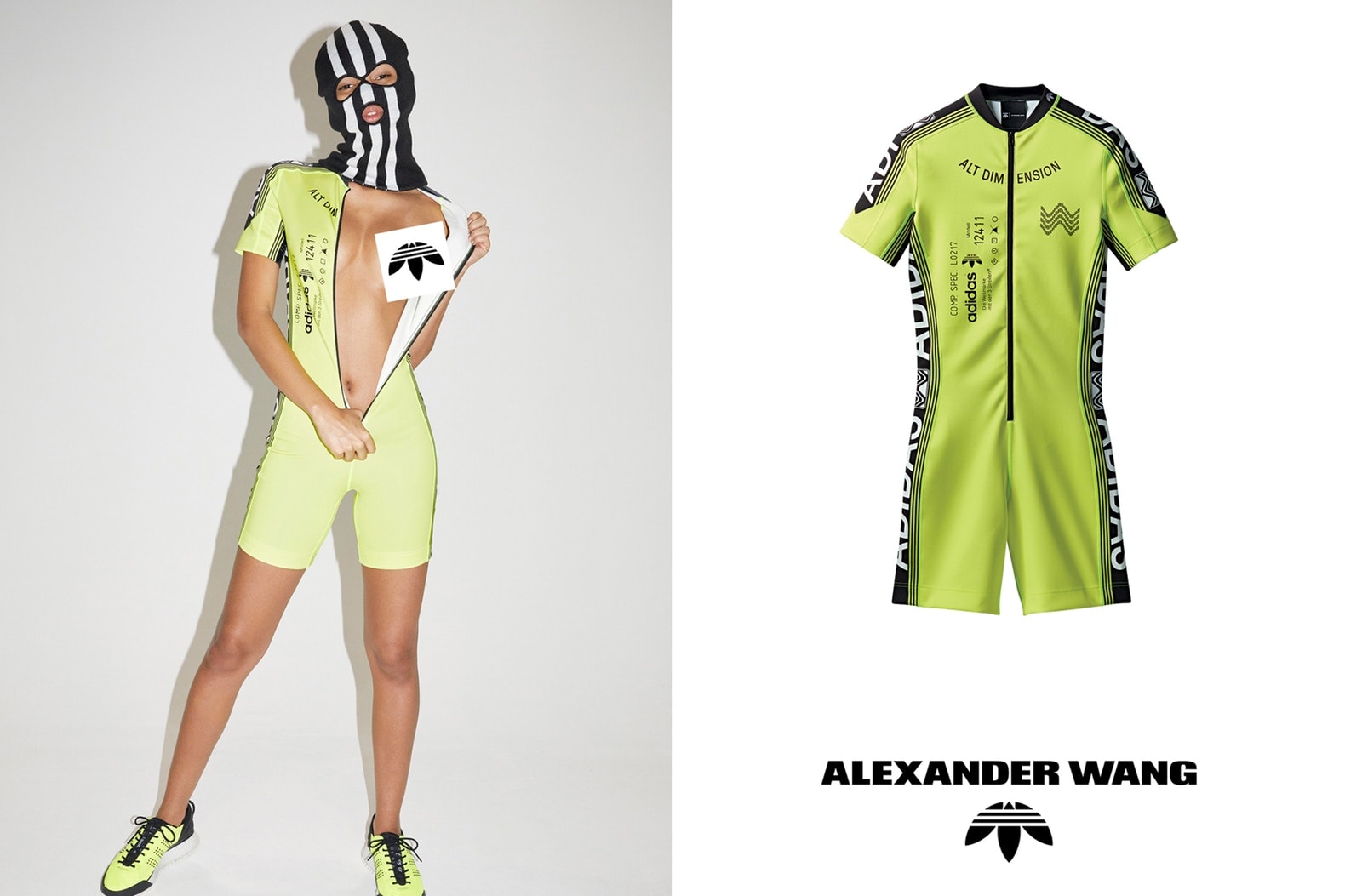 3 of 6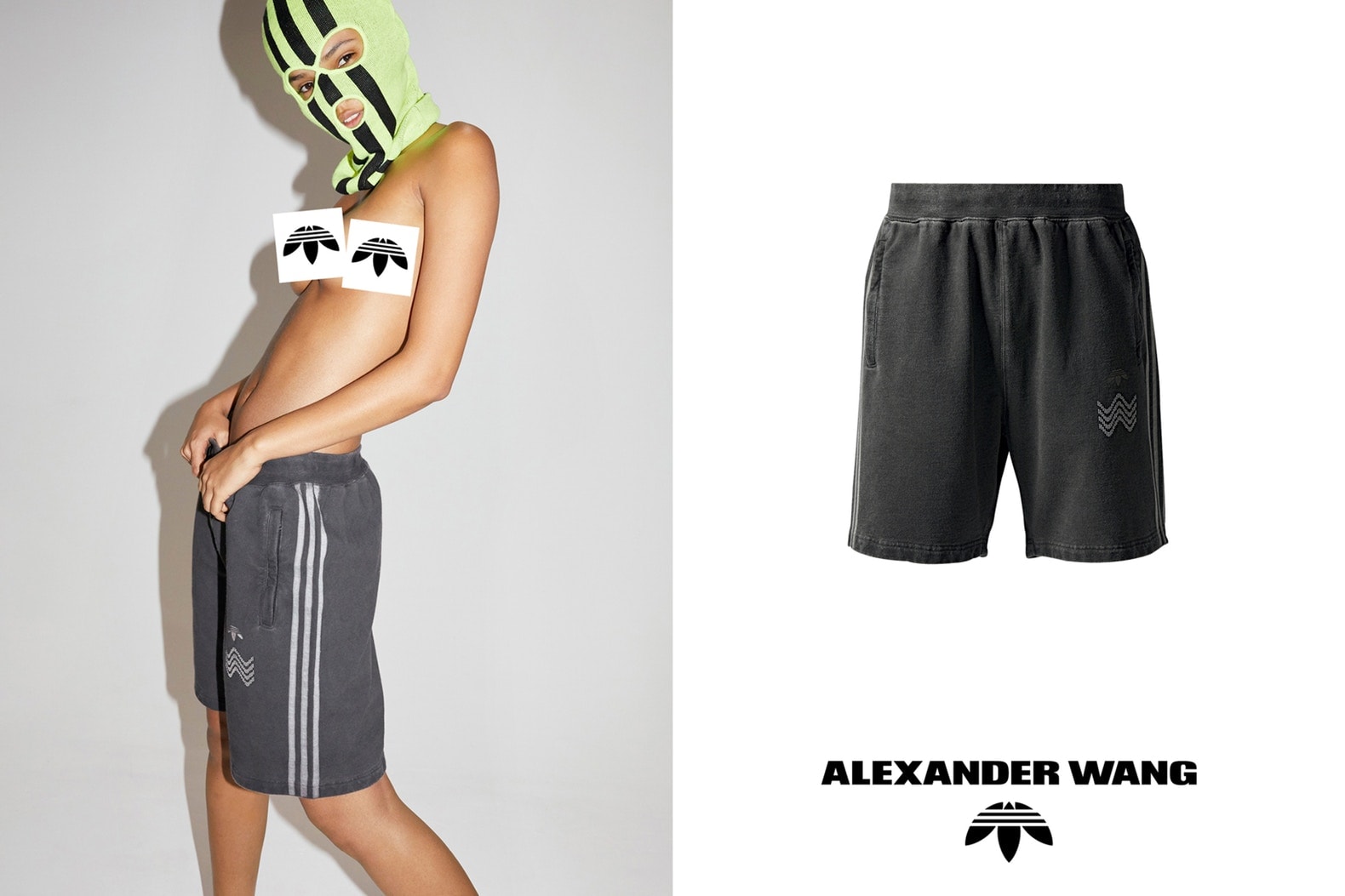 4 of 6
5 of 6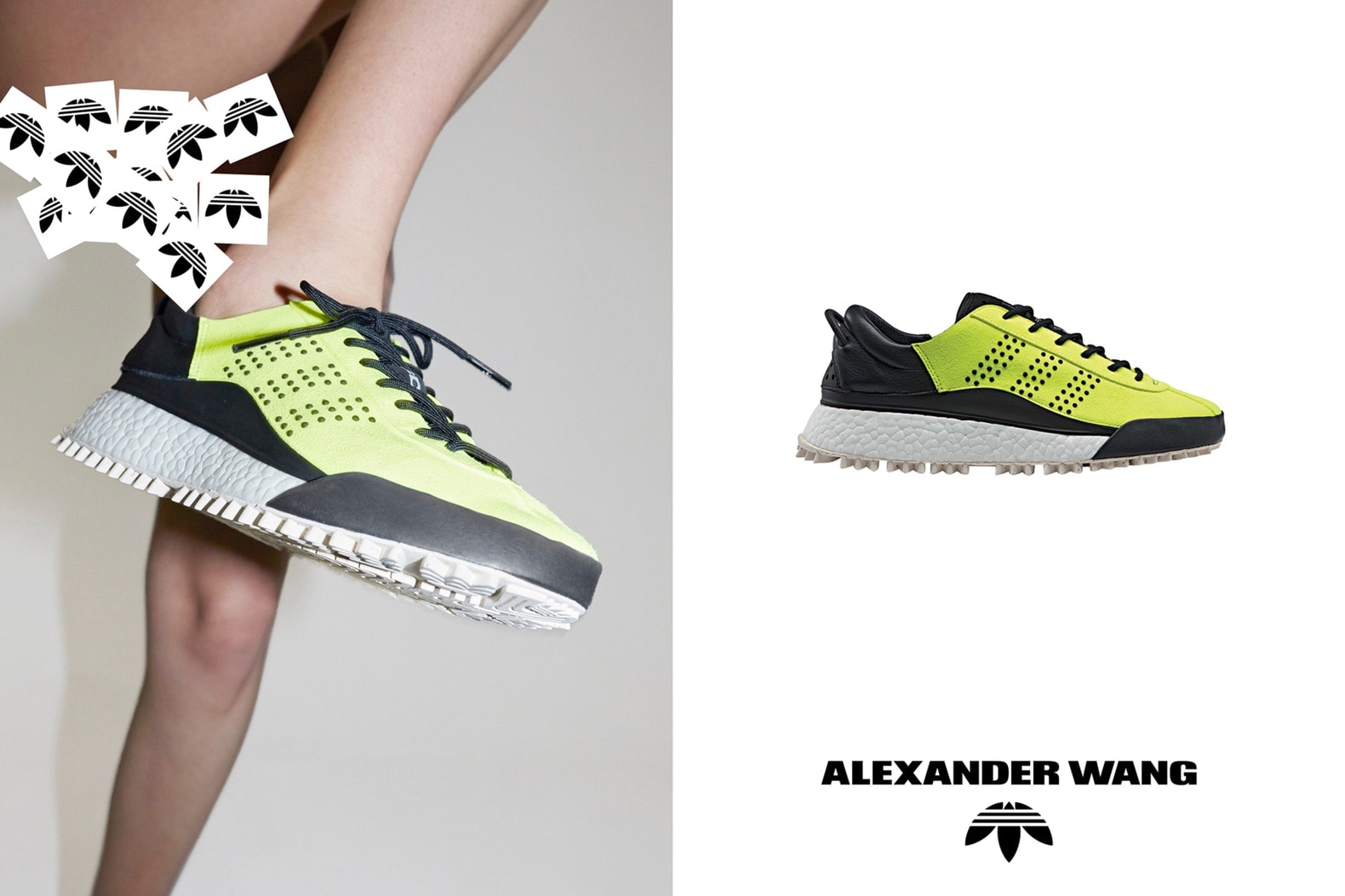 6 of 6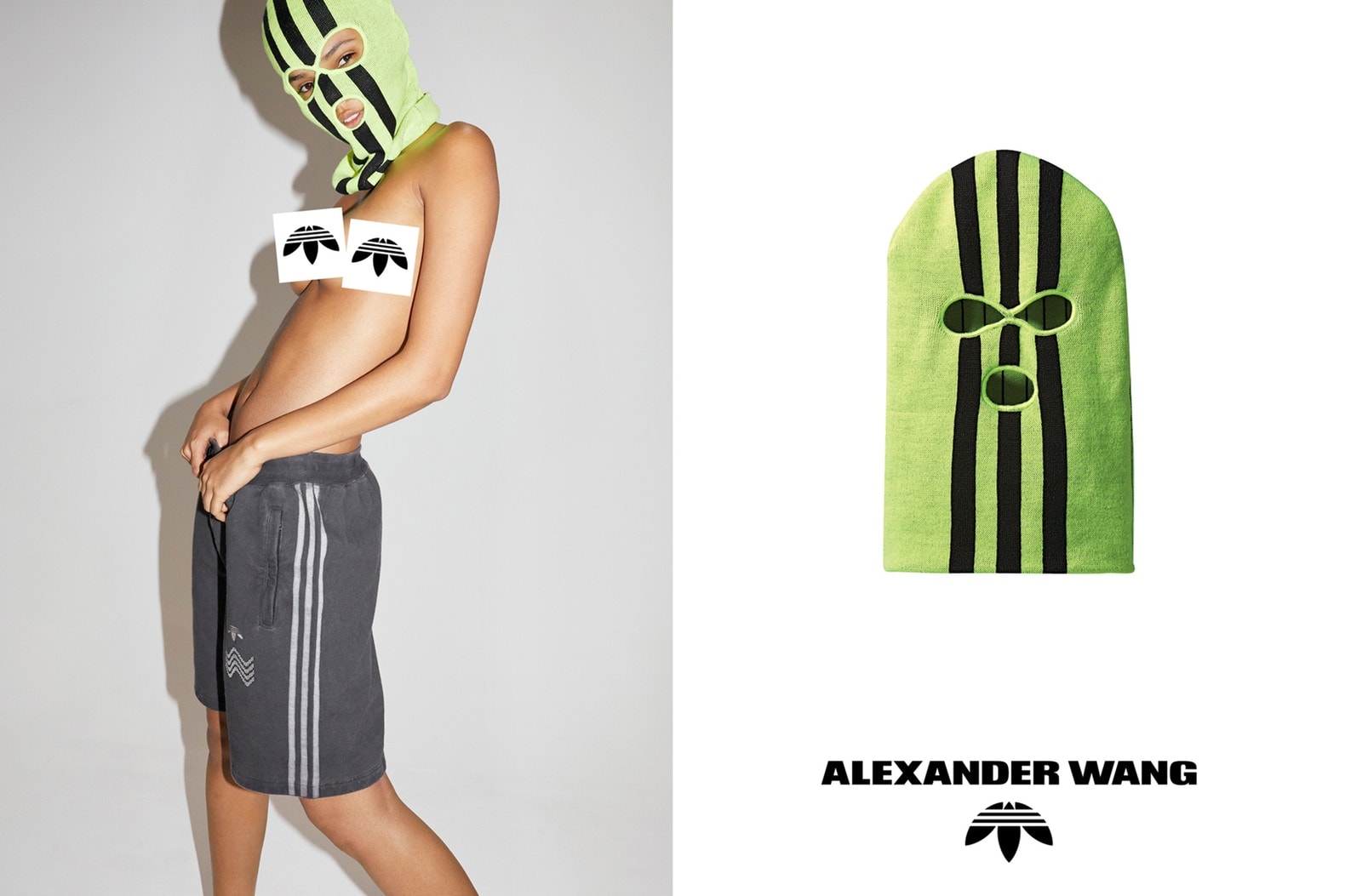 American fashion designer Alexander Wang teams up once again with adidas Originals on a collaborative range of activewear items. For the pairing's second season, the unisex looks include a new wave of athletic gear inspired by bike messengers and the underground rave scene. Bright rave-friendly neon yellow is prominently featured on the collection with black pieces adding contrast and more toned down looks. The collection will also include traditional sportswear from tees and hoodies paired with cycling friendly jerseys and shorts. The AW Hike Lo sneaker with Three Stripes branding rounds out the latest pair up. Check out the lookbook above shot by the one and only Juergen Teller. The collection has already landed in New York City on July 29, but a global release awaits fans come August 5 at select Alexander Wang and adidas Originals stores as well as adidas.com and alexanderwang.com.
Bonethrower

x

adidas

Skateboarding Collaboration

1 of 7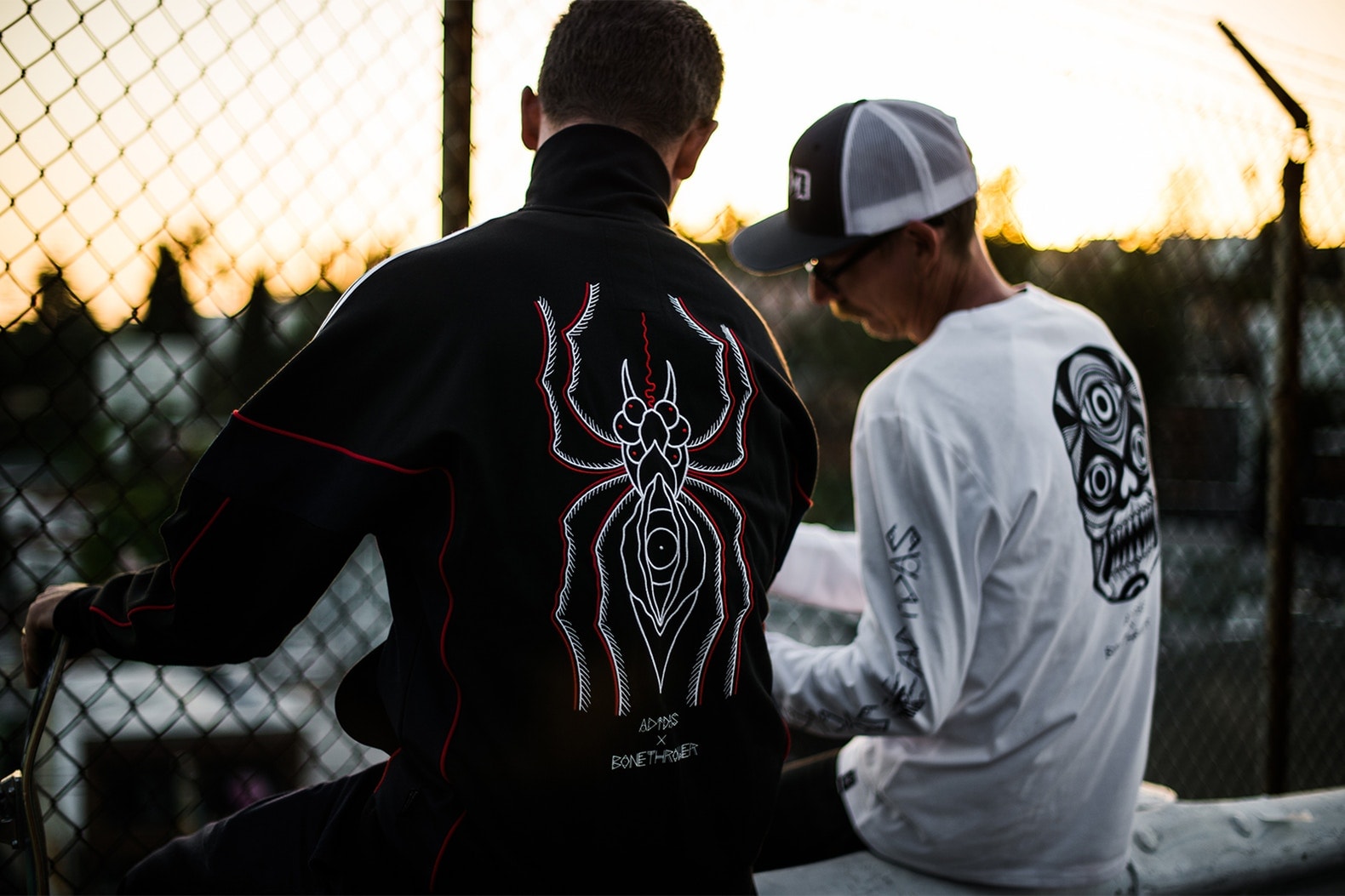 2 of 7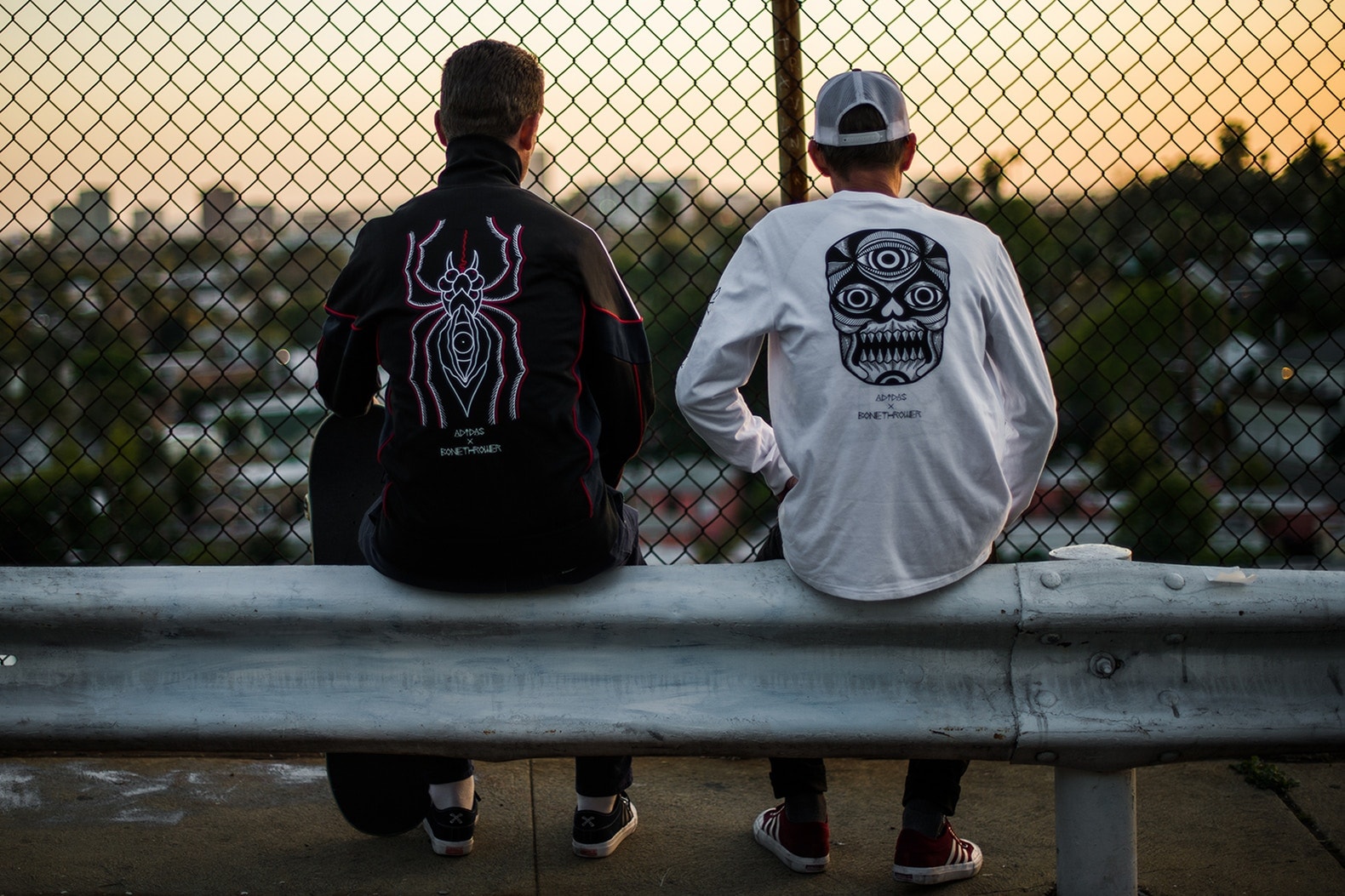 3 of 7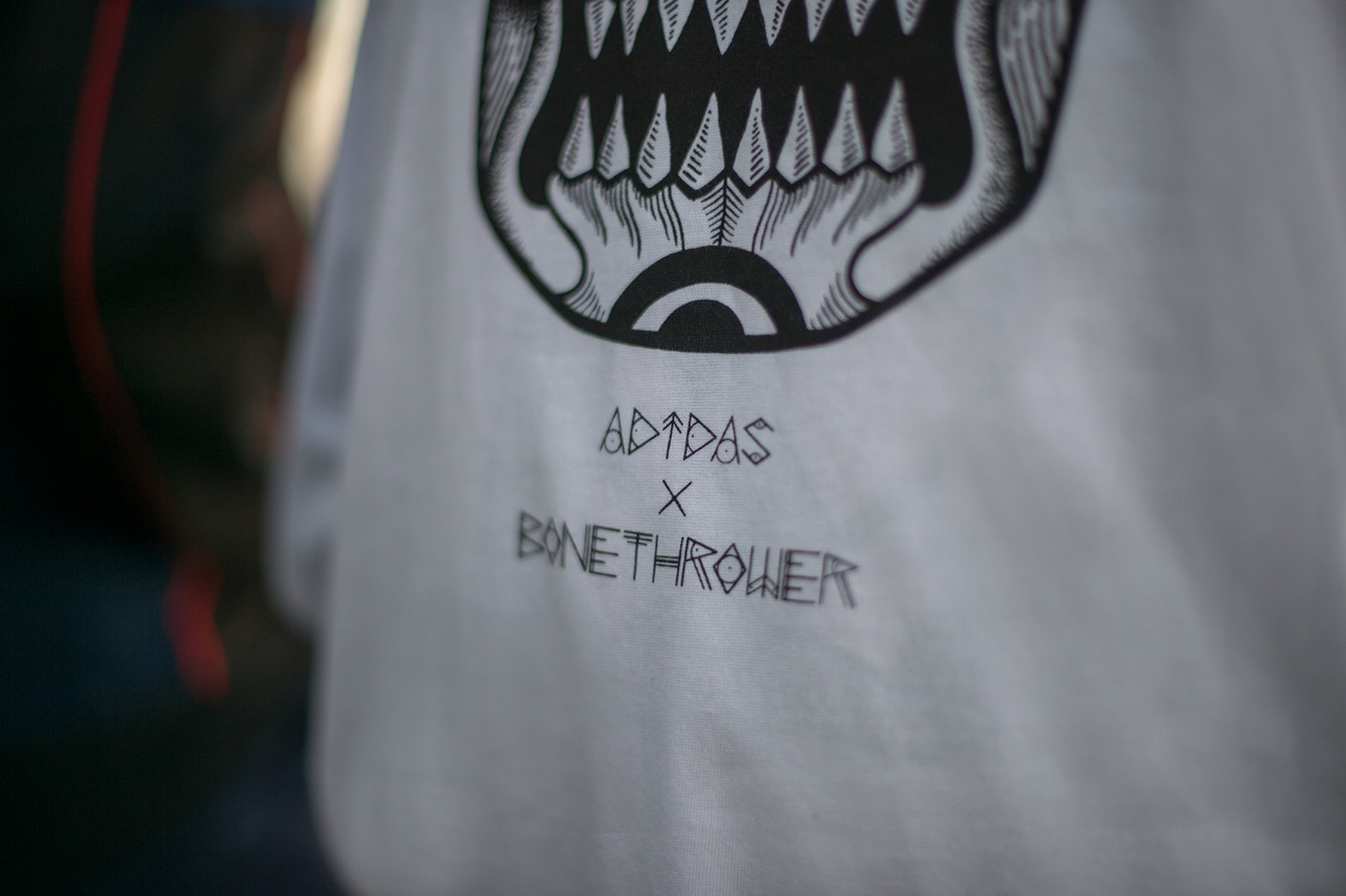 4 of 7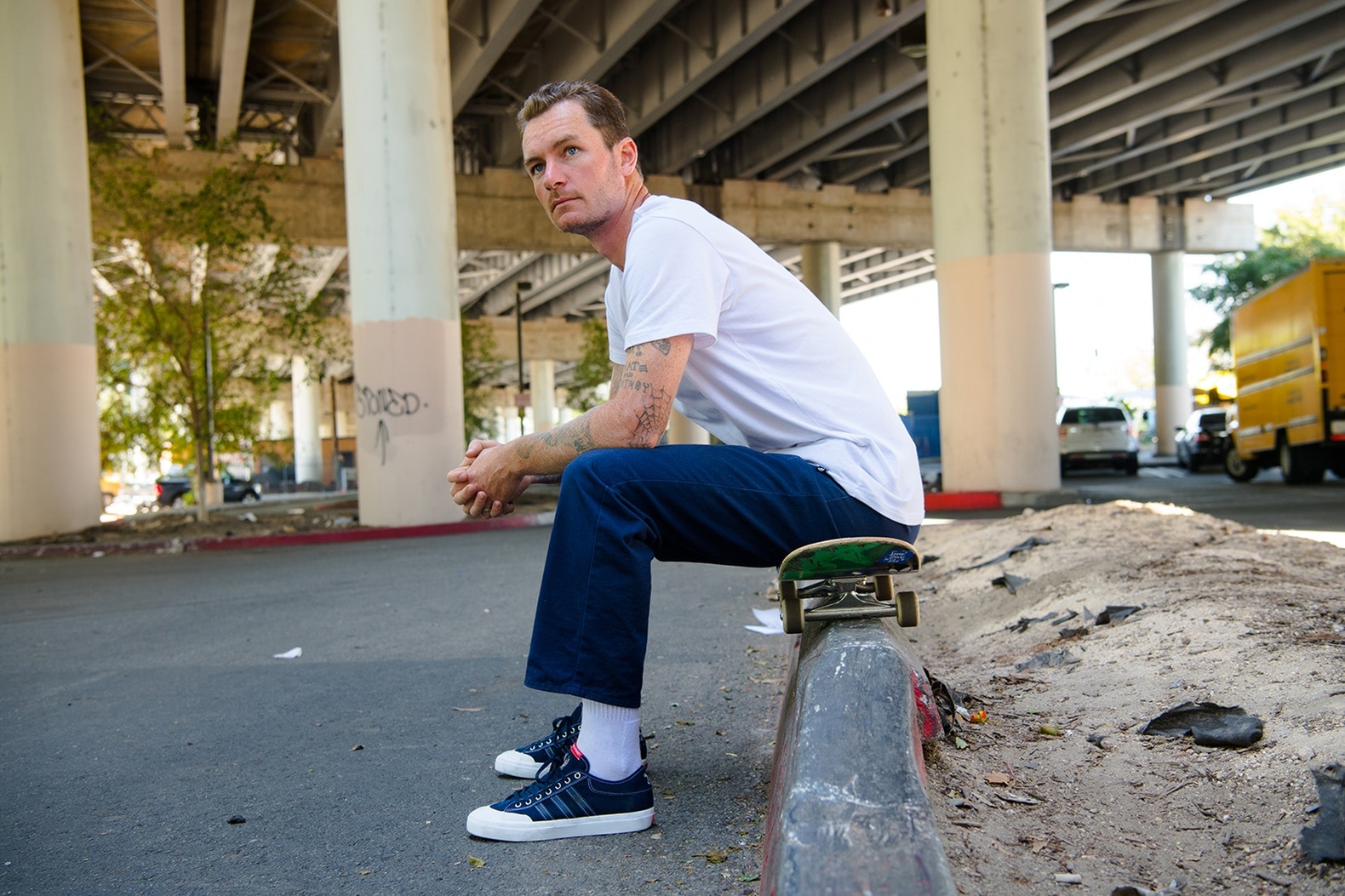 5 of 7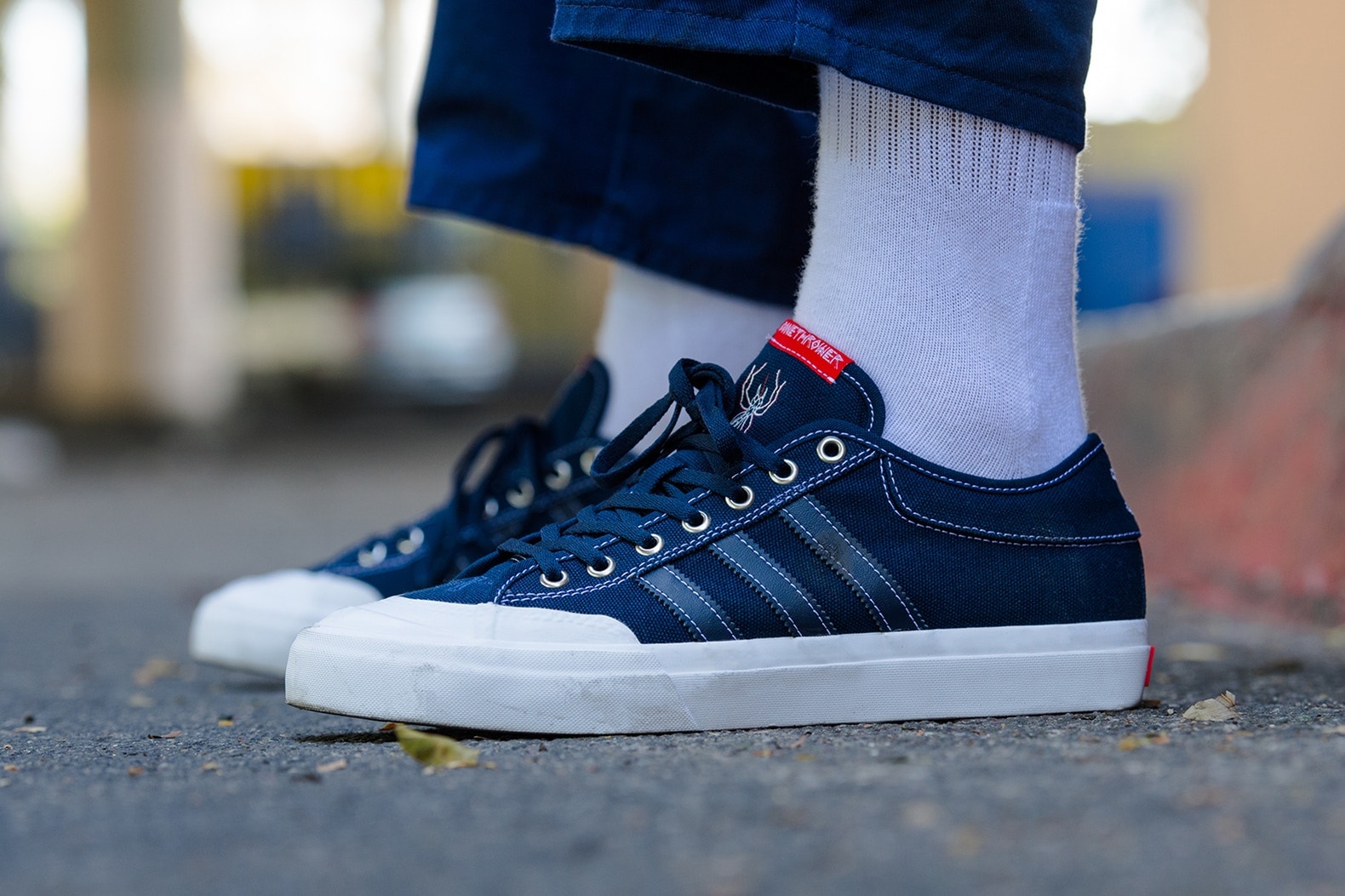 6 of 7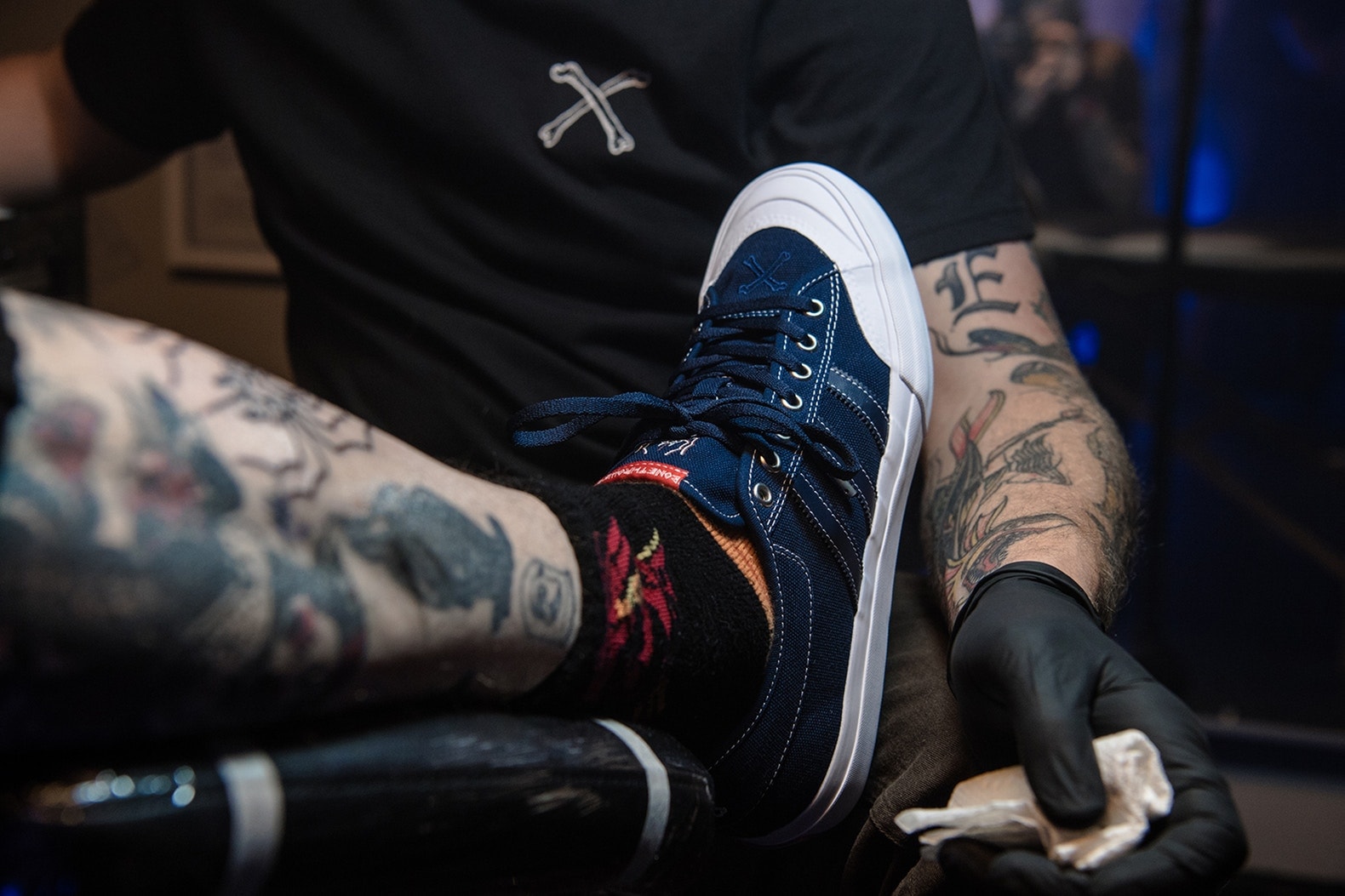 7 of 7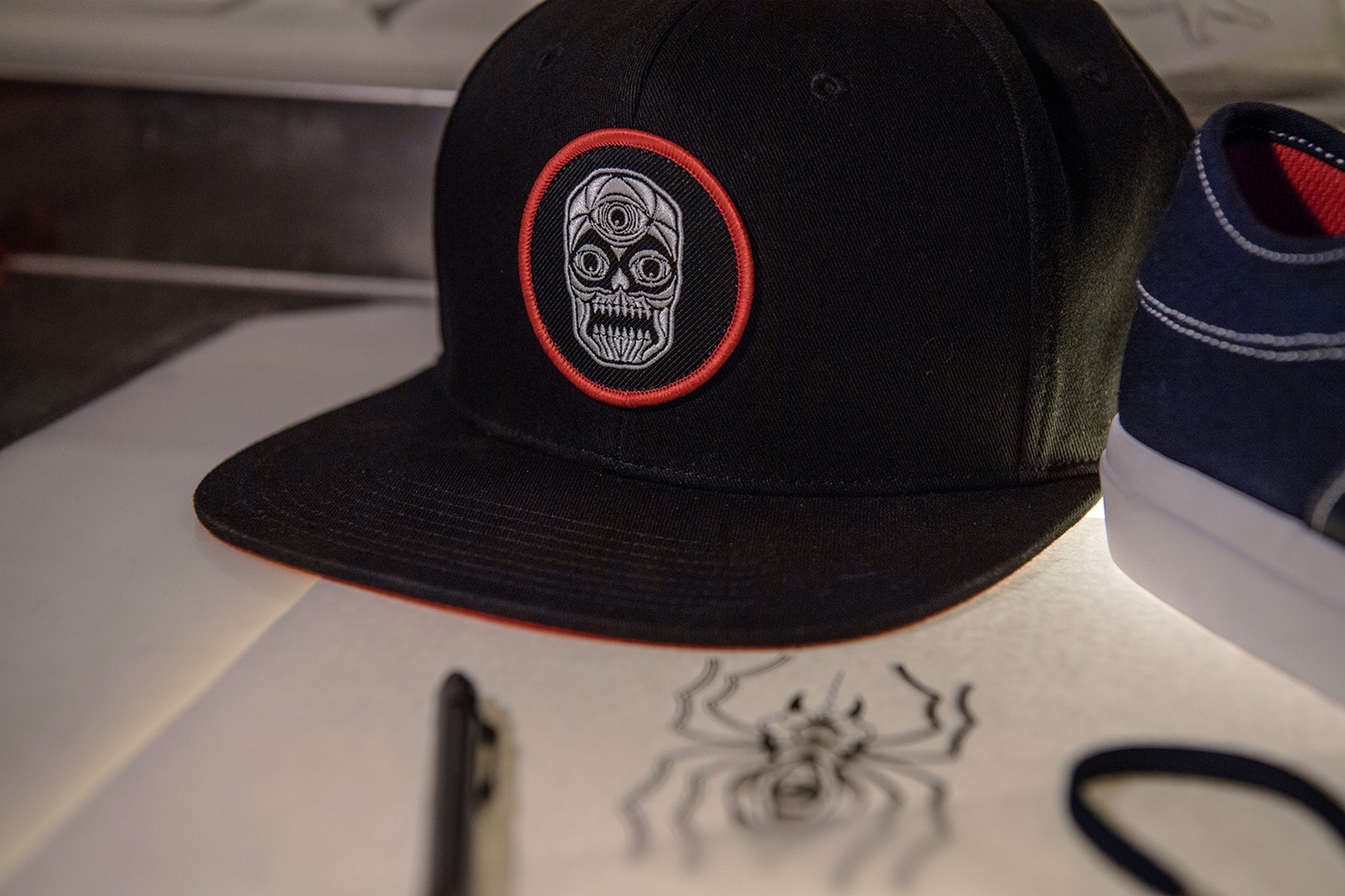 Bonethrower's bright and unorthodox designs have made its way over to a collaboration with adidas Skateboarding. The collection features both short- and long-sleeved tees, a track jacket, cap and the adidas Matchcourt sneaker. Decorated with a spider graphic, all items also feature Bonethrower's branding. The entire Bonethrower x adidas Skateboarding collection is set to drop on August 5 via the adidas Skateboarding website.
A.FOUR LABS x Posh Isolation x Kappa Collaboration
1 of 6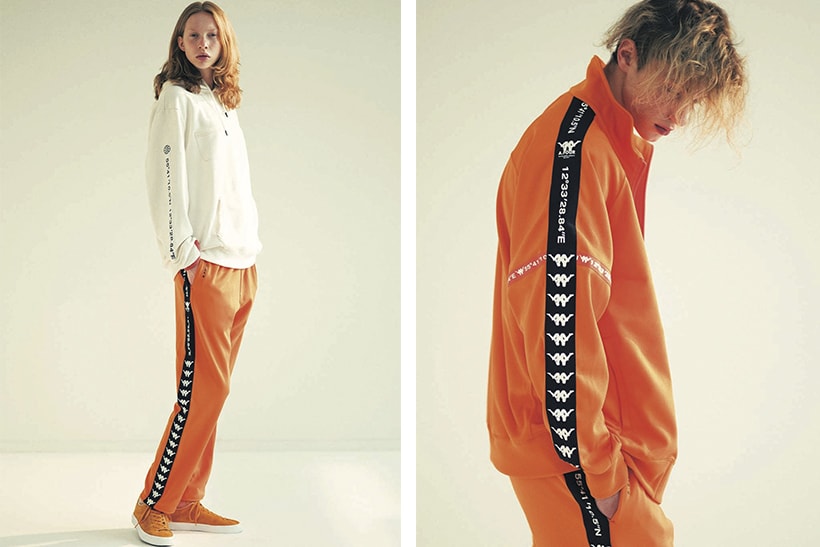 2 of 6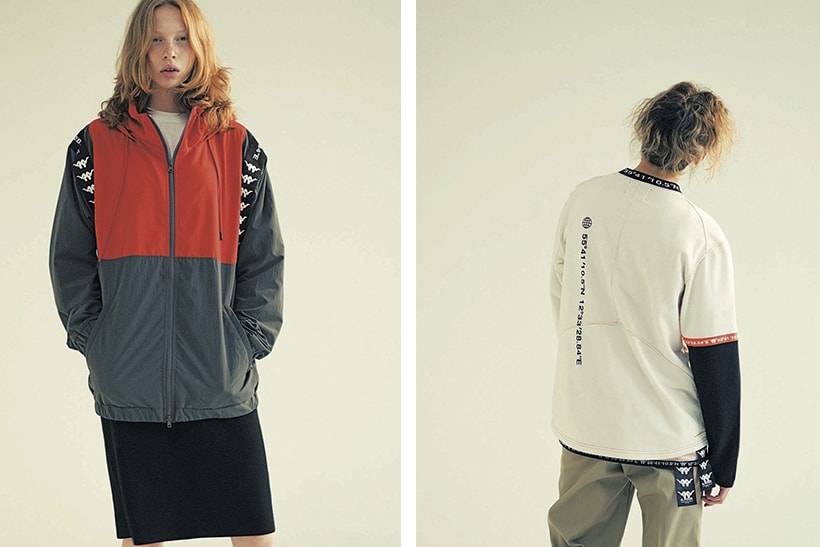 3 of 6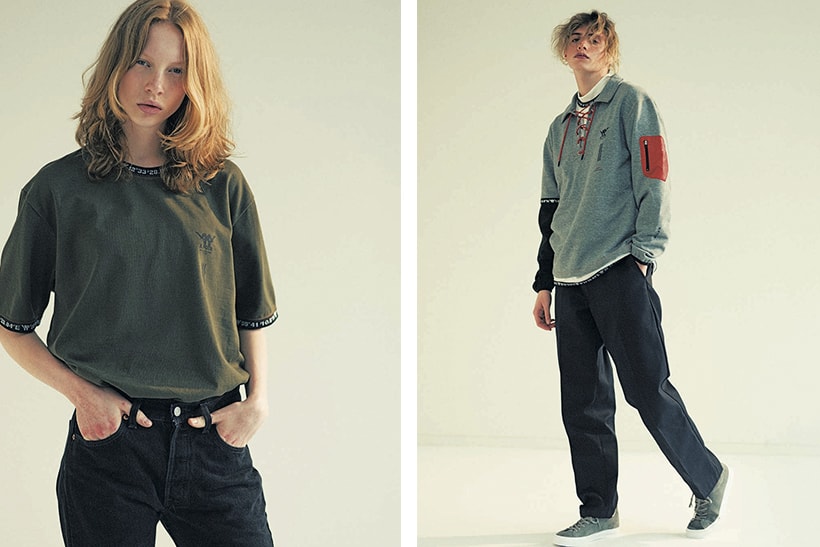 4 of 6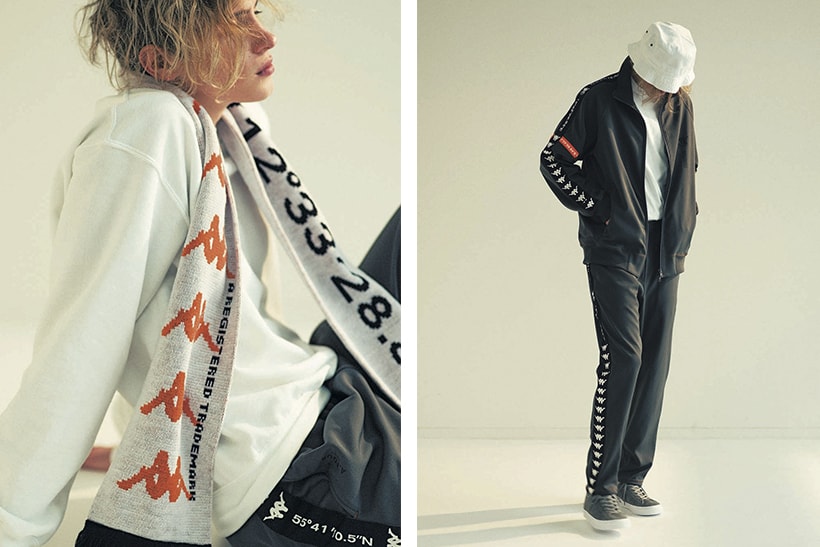 5 of 6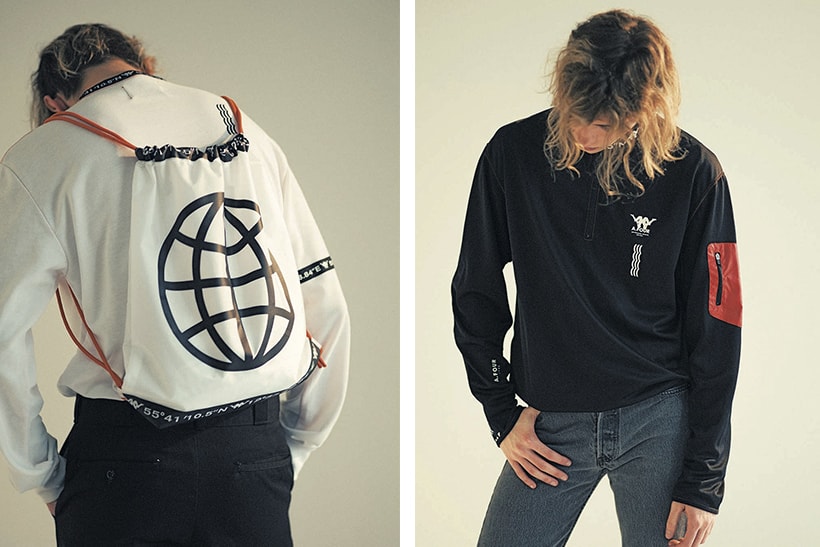 6 of 6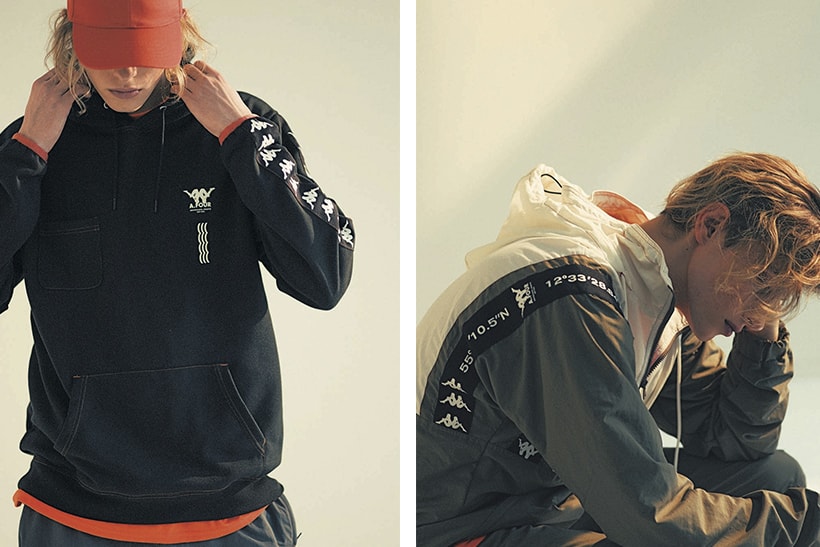 All eyes need to be on this upcoming collaboration from Italian sportswear brand Kappa, A.FOUR LABS — a project from okyo's Kazuki Kuraishi and UK artist Lucas Price — and Copenhagen record label Posh Isolation. Comprising of 11 pieces, the capsule offers up a variety of remixed sportswear staples including everything from T-shirts, sweatshirts and Kappa's signature tracksuits. All items feature all three label's branding. The A.FOUR LABS x Posh Isolation x Kappa collaboration is set to drop from the Kappa web store on August 5.