AMC Announces That 'The Rap Yearbook' Is Going to Be Made Into a Series
An appreciation of some of the most important rap songs since the late '70s.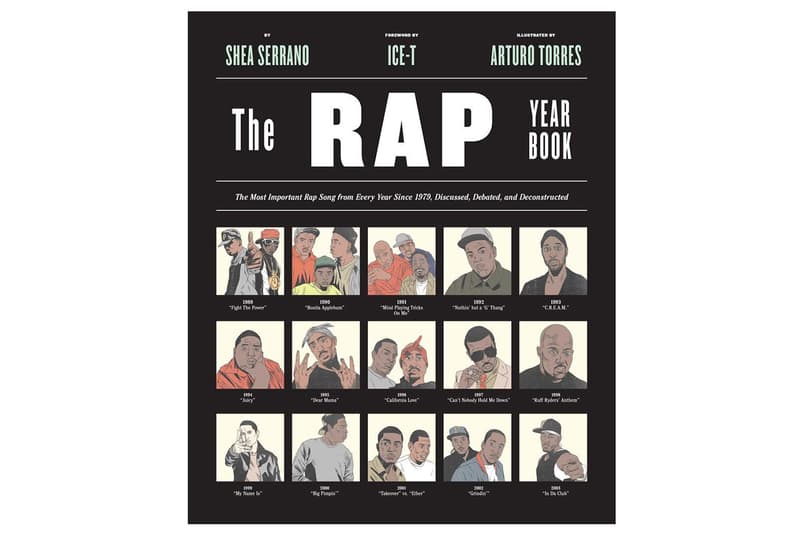 AMC recently announced that it is set to turn The Rap Yearbook into a 6-episode documentary series. Written by music critic Shea Serrano, The Rap Yearbook is an analysis of the most influential rap songs from 1979 to 2015. Part of AMC's Visionaries project, the series is set to air in 2018 and will be executive produced by The Roots' Questlove and Black Thought. Under the official title AMC Visionaries: Rap Yearbook, the series, according to Variety, will "debate and deconstruct the most important moments and songs from the biggest years in the history of hip-hop with each episode centered on the story of one key song but featuring a special guest MC as well as a select group of core contributors including legendary rap artists, acclaimed music experts and other fresh voices." Look out for the series to premiere next year and let us know if you'll be tuning in.
For more music news, learn how MTV's TRL is coming back this year.
wrote a book about rap & now AMC is turning it into a 6-episode documentary with The Roots as executive producers on it the universe is wild pic.twitter.com/HnjjVKgw94

— Shea Serrano (@SheaSerrano) July 29, 2017