Capcom Celebrates 'Street Fighter II's 30th Anniversary by Re-Releasing the SNES Version
Limited to a print run of 5,500 copies.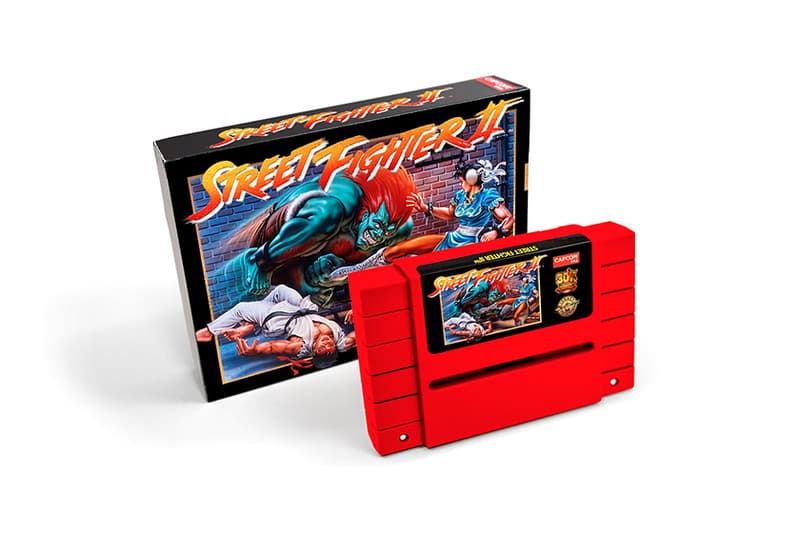 In celebration of the franchise's 30th anniversary, iam8bit and Capcom have teamed up to release a 1990s special edition of Street Fighter II: The World Warrior. Limited to a print run of 5,500, the re-release comes in the form of an actual, working Super Nintendo cartridge. According to iam8bit, the SNES cartridge will come in a new box with a tri-fold design with "glistening foil sheen, delicately embossed texture, chic spot varnish."
Priced at $100 USD, the cartridge will be available in "Opaque Ryu Red" or "Translucent Glow-in-the-Dark Blanka Green" — the glow-in-the-dark version will be limited to 1,000 copies and distributed randomly. Shipping is expected to start sometime in November and you can stay updated for when there is more information.
Also, Philly-based sneaker boutique UBIQ and Capcom released a special sneaker pack inspired by iconic '80s and '90s video games including Street Fighter II.