A Closer Look Inside Sterling Ruby's Calvin Klein Flagship Redesign
Raf Simons is embracing a new Americana.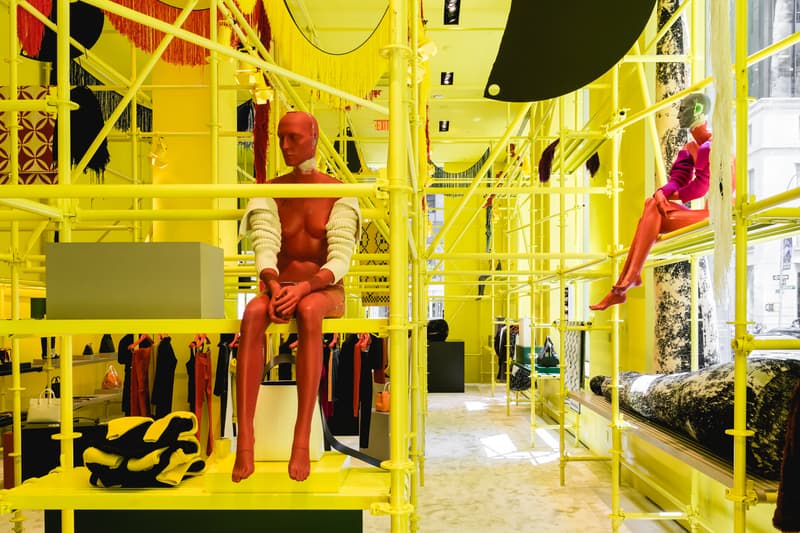 1 of 12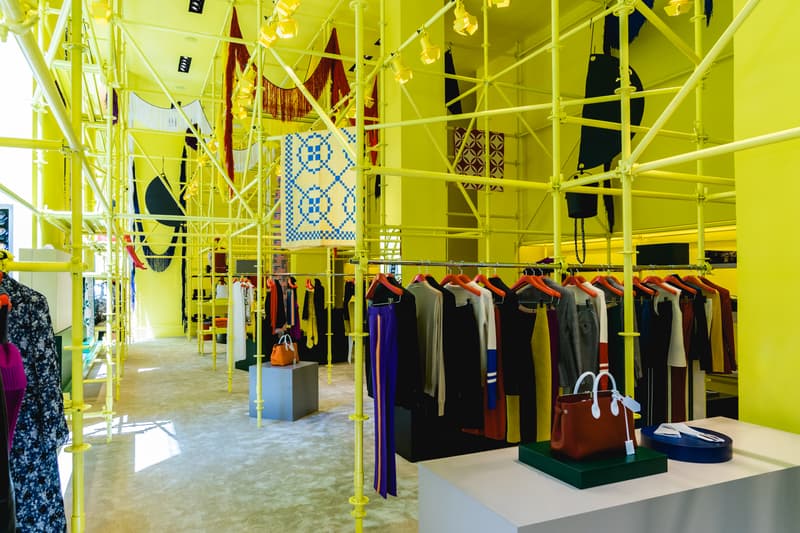 2 of 12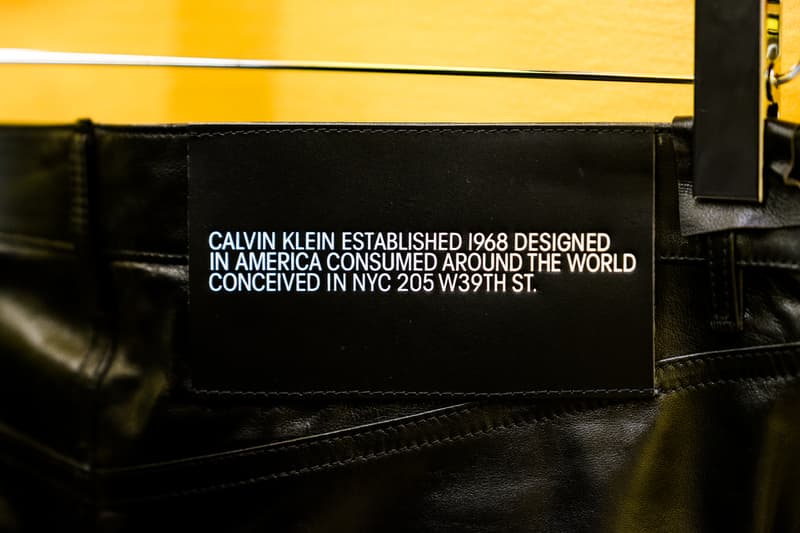 3 of 12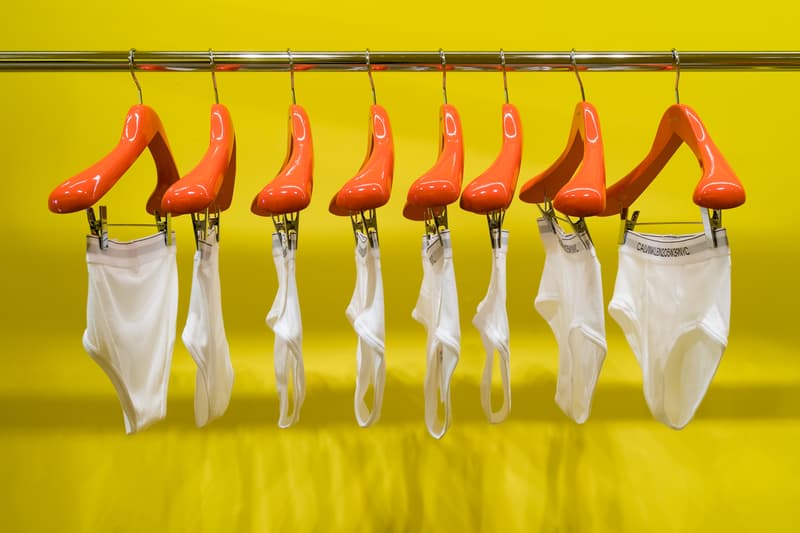 4 of 12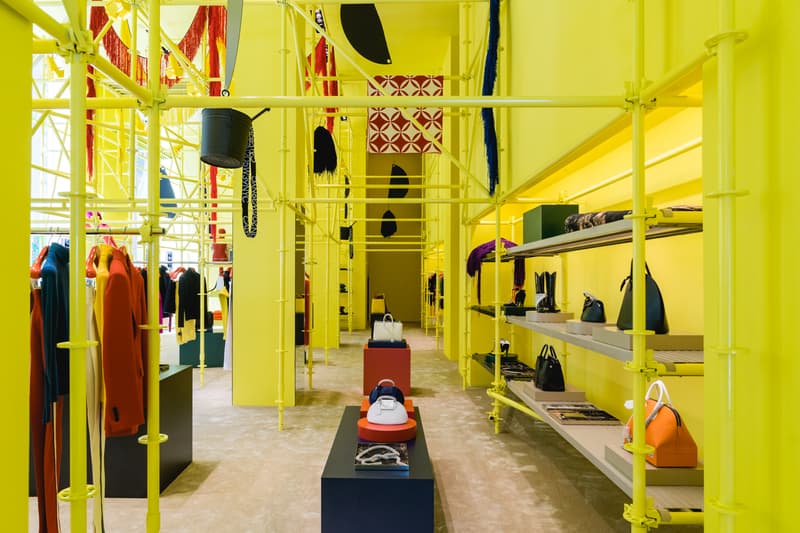 5 of 12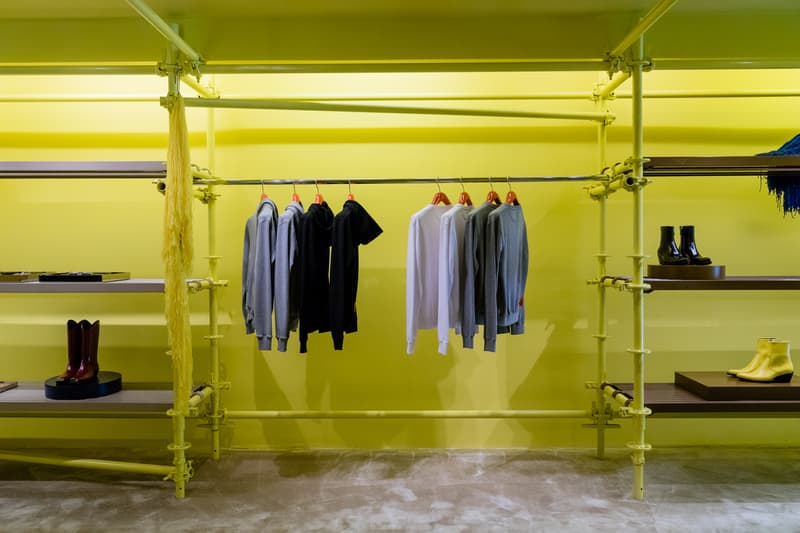 6 of 12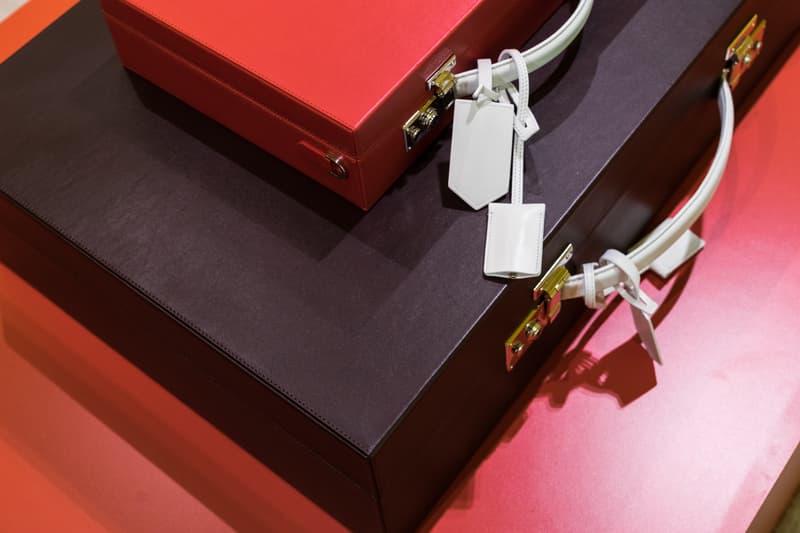 7 of 12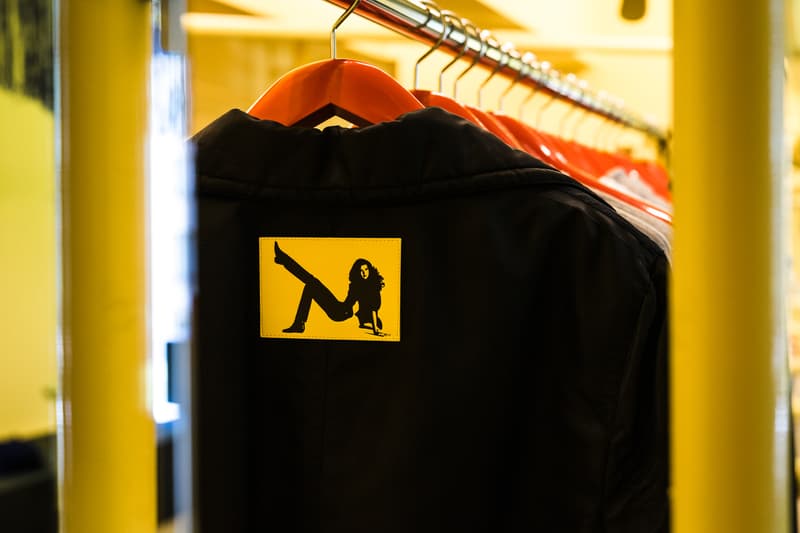 8 of 12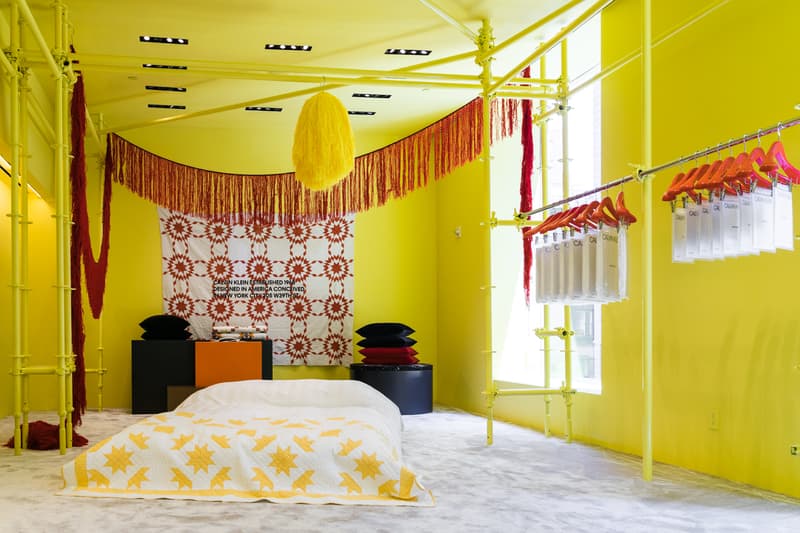 9 of 12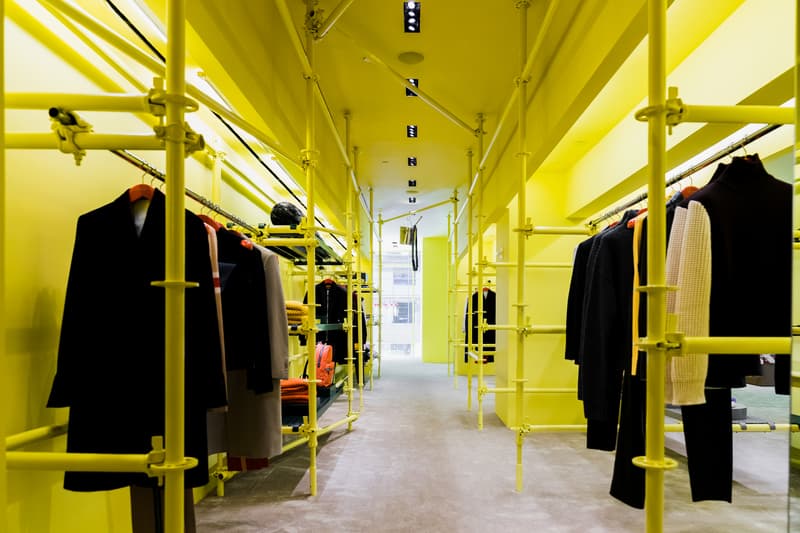 10 of 12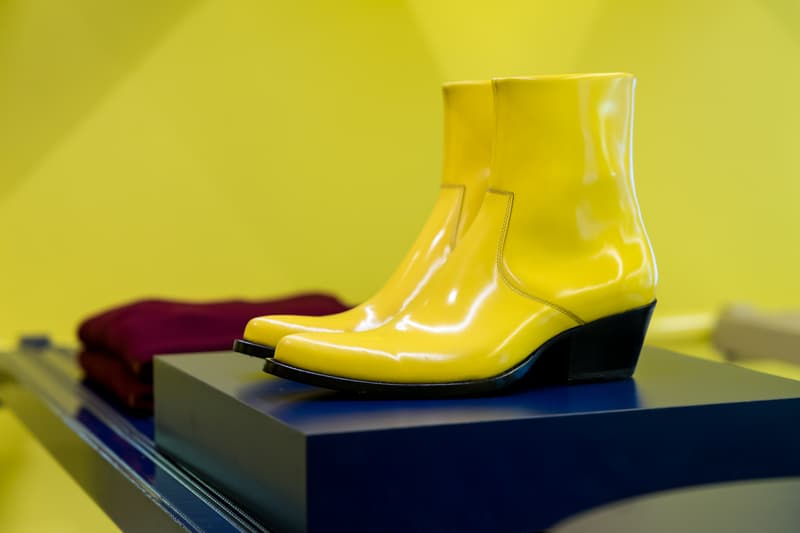 11 of 12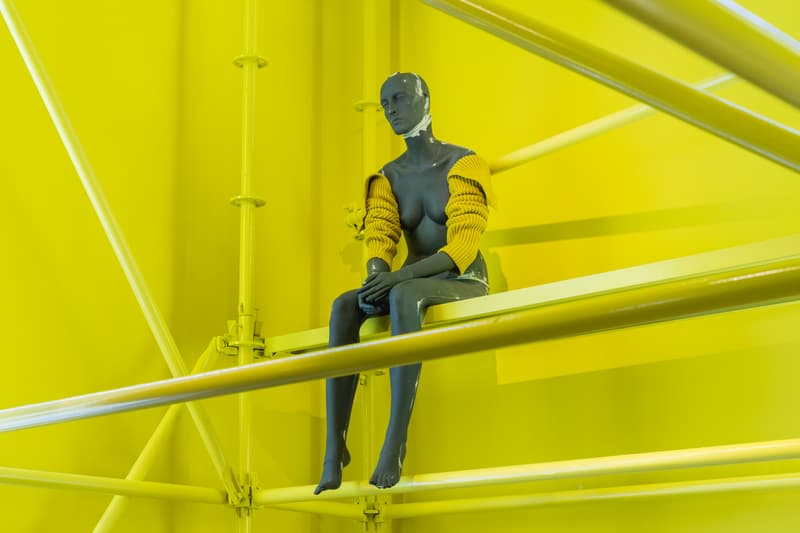 12 of 12
On the corner of 60th and Madison, the newly redesigned Calvin Klein flagship radiates as a sterling beacon of promise — for both New York fashion and the reinvigoration of Americana. The brainchild of Raf Simons and longtime collaborator Sterling Ruby reimagines architect John Pawson's original design into an industrial playground of yellow, gilded with tales of America. At every turn is a floating pom-pom, a vintage American quilt, or a covetable patent leather cowboy boot.
But the real tale, attesting to the Belgian designer's trust in the power of America, is spoken through even smaller details — labels. Perfectly aligned on a canary-backed wall is a row of classic CK briefs, stamped with "CALVIN KLEIN 205W39NYC." Aside from being the name of the chief creative officer's first collection, the numbers are an ode to the company's headquarters in Midtown Manhattan. At an opposite rack is an army of monochrome hoodies, with labels flaunting the silhouette of a 1980s Brooke Shields. Another, reads, "CALVIN KLEIN ESTABLISHED 1968 DESIGNED IN AMERICA CONSUMED AROUND THE WORLD CONCEIVED IN NYC 205 W 39 NYC."
Whether consuming, conceiving, or creating — the new store sings a very clear hymn. Calvin Klein is back. Take a closer look at the redesigned flagship above.