Krispy Kreme's Reese's Peanut Butter Doughnut Comes to the U.S.
The king of sugar highs.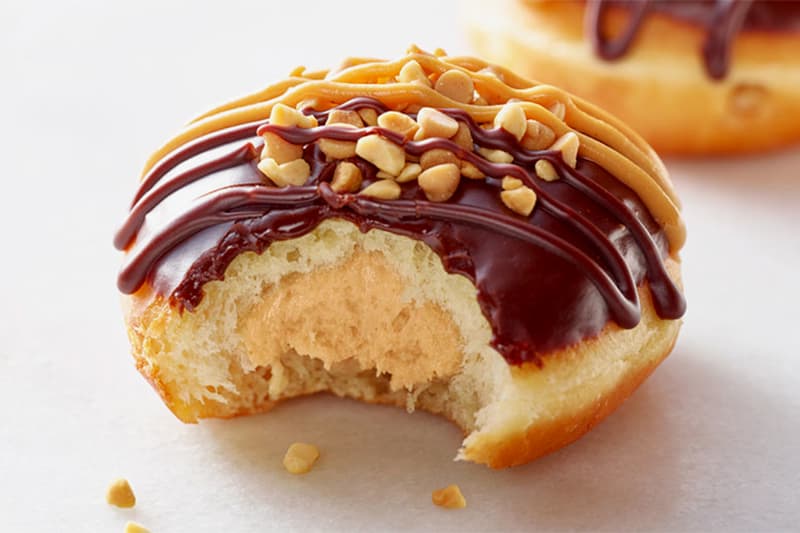 For those extreme sugar and pastry enthusiasts who are always in search of their next mouth-watering fix, Krispy Kreme is bringing the Reese's Peanut Butter Doughnut to the United States. After a year of wait, the item — which originally surfaced in Australia last August — will hit stateside spots this Friday, August 4. Available for a limited time only, the Reese's Peanut Butter Doughnut combines the flavors of peanut butter and the candy bar aisle with the taste and texture of Krispy Kreme's beloved doughnuts. This latest "best of both worlds" offering boasts a Reese's Peanut Butter Kreme filling and chocolate icing, chopped peanuts, Reese's Mini Peanut Butter chips and a chocolate and peanut butter drizzle tops the decadent pastry.
You can take a look at the Reese's Peanut Butter Doughnut above and hit up your local Krispy Kreme this Friday to try it out for yourself.