Jamie Foxx Previews Directorial Debut for 'All-Star Weekend,' Starring Robert Downey Jr.
With an impersonation of Stephen A. Smith on Instagram.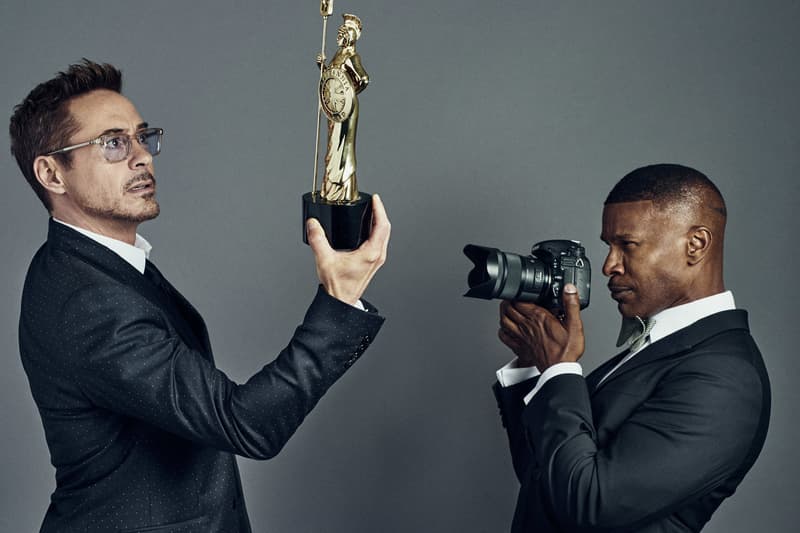 All-Star Weekend is Jamie Foxx's directorial debut comedy starring Jeremy Piven, Robert Downey Jr., and Foxx himself. The story revolves around two buddy tow-truck drivers, played by Piven and Foxx, who are hardcore basketball fans that get to attend the NBA All-Star Game.
Foxx took to Instagram to show behind-the-scenes footage of the comedy as well as his impersonation of sports commentator Stephen A. Smith. In the video, he dons an outfit similar to Smith and goes by Cleveland A. Smith, "his twin brother on my step father's side." Check out the footage below and stay tuned for more info on the film All-Star Weekend which is expected to drop next year.