DJ Khaled's 'Grateful' Now Certified Platinum
Within an impressive two months.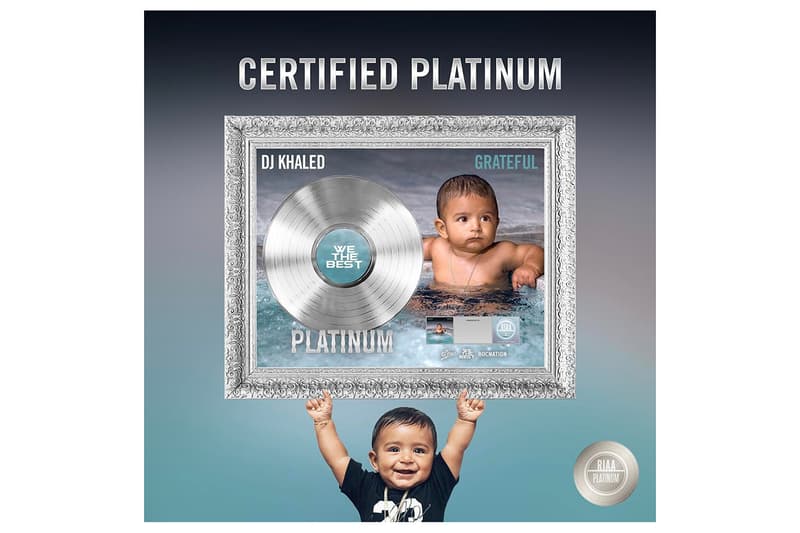 Earlier this year, DJ Khaled's track "I'm the One" hit triple platinum with streaming and sales numbers exceeding 3 million. Now, it's revealed that his album Grateful, which was only released earlier this summer, is certified platinum according to the RIAA. This success marks Khaled's first platinum selling album, achieved within an impressive two months due to the popularity of tracks such as "I'm the One," "Shining," and "Wild Thoughts."
Executively produced by his son Asahd, Khaled pinpoints the success of the album down to his influence. "He made me name my album Grateful," Khaled states. "And I really do have him in the studio, obviously the volume low, listening to music, his reaction to certain things… just his energy. When I look at Asahd, I look at me. I feel like, not only is he my son, he's a prophet."
The Miami native took to Instagram to announce the news and the significance of the day the album reached platinum status.
For more music-related news, Uno the Activist shares his new EP, Sorry for the Wait (Brooke's Interlude).