Update & Upgrade Your Wardrobe With These Online Japanese Retailers
Platforms to discover unique and offbeat brands.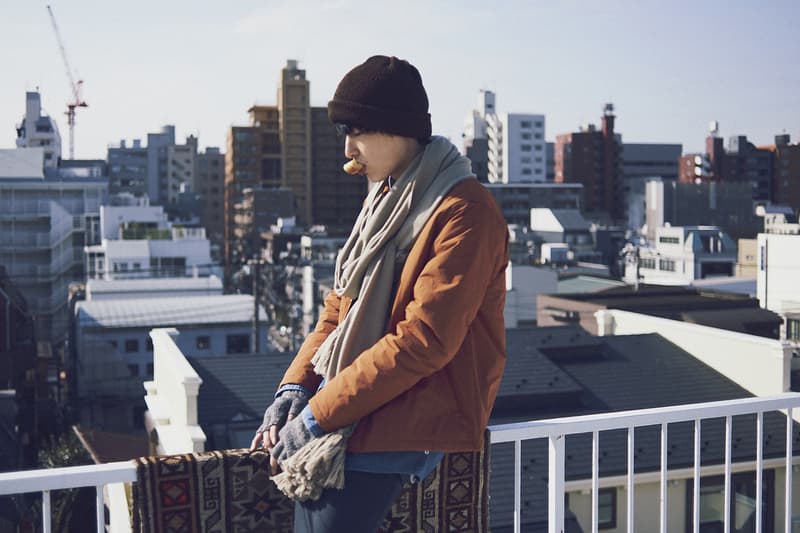 In our current digital age, online shopping is easier than ever but finding a unique item can be quite difficult. Forced to go beyond the brand lists of mainstream online retailers, the fashion obsessed often turn to the web shops of foreign retailers in Japan and elsewhere. More often than not, the brand lists of Japanese retailers feature a wide assortment of unique and offbeat labels that express original aesthetics dying for global attention. And currently, thanks to proxy services and streamlined overseas customer experiences, picking up garments from Japanese retailers is just a click away. Below, we look to highlight Japanese retailers you should cop online from next.
Streetwear
NUBIAN
Situated in Tokyo's Ueno and fashion-forward Harajuku district, NUBIAN has made a name for itself as a physical and online retailer that understands trends while forecasting the trajectory of the culture. NUBIAN's extensive brand list has served as a platform for local and global consumers to discover unique and offbeat brands. Often giving emerging brands a chance at global exposure, the retailer is currently the only stockist of Marino Infantry and stocks items from sought-after labels like Places+Faces, BSTROY and Helder Vices.
Instagram: @nubian_tokyo
Shop Here
FAKE
TOKYO
Centered around originality and the invigoration of creativity in fashion, Fake Tokyo is a retailer that is shining a light on today's most promising designers. Inspired by London's underground spirit, the Shibuya collective has an assortment of outlandish labels and vintage garments at its shops Fake, Candy and Sister. With a keen eye for what's next in fashion, Fake Tokyo has served as an integral stepping stone for labels like 99%is, HYEIN SEO and Berlin's GmbH. Fake Tokyo now offers a streamlined Paypal ordering option for overseas customers who wish to purchase from its brand list of curated new and old.
Instagram: @faketokyo_com
Shop Here
THE BLACK SENSE MARKET
Originally launched in 2009, THE BLACK SENSE MARKET operated on and off up until 2016 when it became a full retail expression of popular magazine publication SENSE. Drawing inspiration from the concept of underground shadow markets, BSM carries an assortment of black items from highly sought after local and global brands. Dividing its offerings between permanent and limited items to highlight the rarity of its exclusive items. Some standout label stocked at the concept retailer, include Personal Jesus, TENDERLOIN and mastermind JAPAN.
Instagram: @sense_magazine
Shop Here
High-Fashion
ELIMINATOR
Although you won't find "hyped" items at ELIMINATOR, the multi-label concept store is the destination for understated high design garments. Since its opening, the Daikanyama retailer has made a name for itself selling "restricted wear items" from brands all around the world. And with its e-commerce site, ELIMINATOR is now spreading its curated aesthetic to a global audience. From ACRONYM, Raf Simons and even the once Dover Street Market-exclusive Kiko Kostadinov, an assortment of trend breaking and setting garments can be found at ELIMINATOR.
Instagram: @eliminator_tokyo
Shop Here
GR8
Beloved by Tokyo's streetwear crowd, GR8 is a concept shop that offers a global selection of the best in street style. Located between the second and third floor of Harajuku's Laforet department store, the retailer went through a full store revamp this year which saw the inclusion of a digital element. Today global customers can shop GR8's extensive brand list of streetwear and luxury fashion through a streamlined web shop. Notable label's found at GR8 include READYMADE, Some Ware and the ultra-exclusive OWN BRAIN.
Instagram: @gr8_tokyo
Shop Here
Sneakers
WORM
Tokyo offers sneakers like no other city with its plentiful selection, but consignment store's like Worm in Nakameguro feature some of the rarest deadstock and vintage sneakers on the market. With a lineup ranging from coveted to obscure, the sneaker resale hub is where you can pick up Jordans, Nike SBs, adidas, New Balance, Vans and more you might not find anywhere else. And with a partnership with RIF LA, Worm now offers its extensive sneaker stock to a global audience via its easy to use web shop.
Instagram: @wormtokyo
Shop Here
SKIT
Founded in 2001, SKIT has become a celebrated location for rare sneakers in Tokyo. Led by founder Katsuhige Kamamoto's love of sneakers, the consignment sneaker spot is known for its affordable prices and wide array of sneaker options. Its Kichijoji location alone boasts over 16,000 pairs of shrink-wrapped kicks and if that wasn't enough SKIT's Osaka, Sendai and Fukuoka locations continue the impressive display of new and vintage sneakers. Today customers from all over the world can access SKIT's sneaker library online where you can expect to find hyped Jordans and slept on Diadoras.
Instagram: @sneaker_skit
Shop Here
Second Hand
Kindal
A premier name in secondhand shopping, Kindal is a recycle shop where Japan's fashion obsessed go to off load their unwanted threads. Located nationwide with 31 locations, Kindal stocks thousands of items at all times, with hundreds of new arrivals every day. The recycle shop carries brands like UNDERCOVER, A Bathing Ape and vintage NUMBER (N)INE categorized by item type. Garments and accessories from Kindal feature a condition marking a price to match making it a go to place to find your grails. And with the usage of a proxy service, overseas users can now purchase items from Kindal's official website with ease.
Instagram: @kindal_shibuya
Shop Here
Ragtag
With over 17 locations laced throughout Japan, Ragtag is another big name in the nation's second-hand garment business. Featuring an impressive range of brands, Ragtag categorizes its garments by style type making it easy to shop the style for you and find the brands you'll enjoy. The recycle shop stocks brands like COMME des GARCONS, JUNYA WATANABE, Yohji Yamamoto and more priced well below retail. Like with Kindal, overseas users can purchase items from Ragtag with a proxy service. Additionally, if you can't currently find your grail at Ragtag, you can use its garment request system to receive a notification when an item which fulfills the description given arrives at the recycle shop.
Instagram: @ragtag_official
Shop Here