The Arctic Bath Hotel Will Float in a River Underneath the Northern Lights
Lay amongst the stars in style.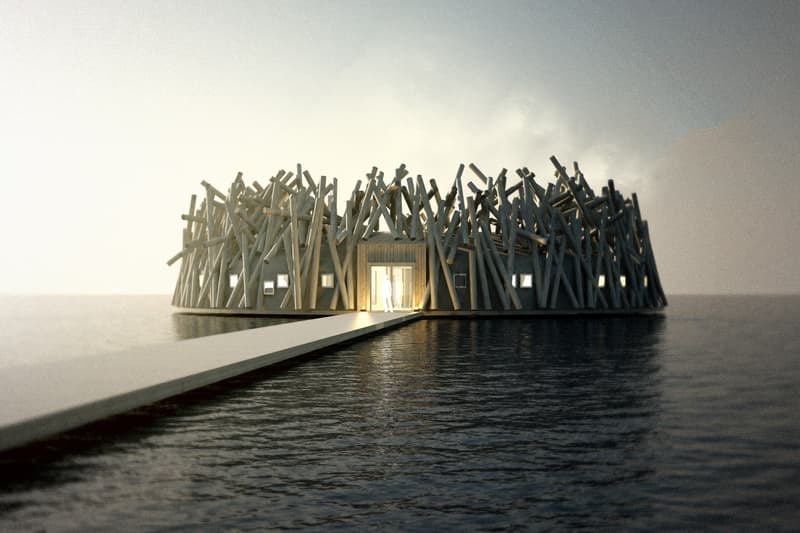 Bertil Harström and Johan Kauppi dreamt up the Arctic Bath as a free floating hotel in the middle of the Lule River in Sweden. Resembling a bird's nest, the inside features a circular structure that's built around a central bath where the water is kept at a cool four degrees with a sauna and spa to warm guests up after a dip. However, the star attraction of the hotel is an uninterrupted view of the Northern Lights. When you're not looking at the sky, the Arctic Bath provides a shop, lounge, several saunas, spa treatment, and a number of water activities.
Inspired by the success of Treehotel, the floating open air cold bath is planned on Lule River to be situated downstream from the bridges of Bodtraskfors. Arctic Bath will be a year-round attraction — summertime it'll be free-floating and in the wintertime frozen in place. Stay tuned for more information.