Thrasher's "Skateboard Hieroglyphics" Is a Wacky Guide to Shredding in Ancient Egypt
Whatever you do, don't shred the Sacred Sphinx.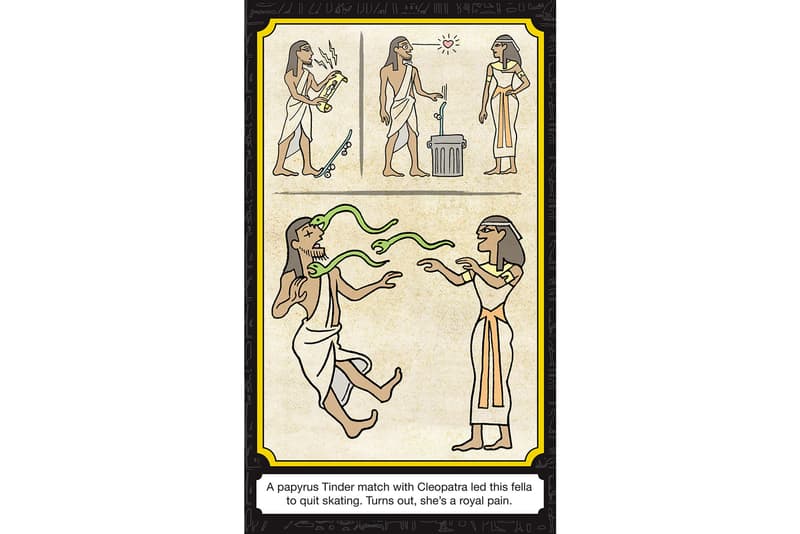 1 of 7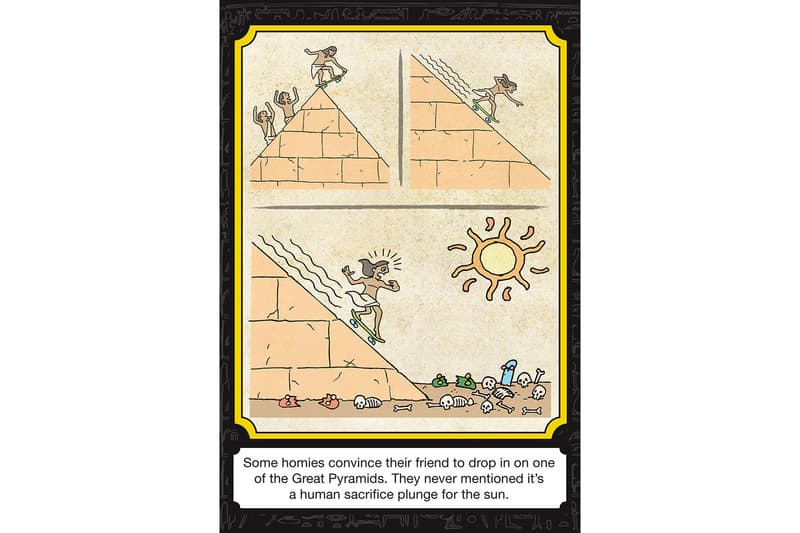 2 of 7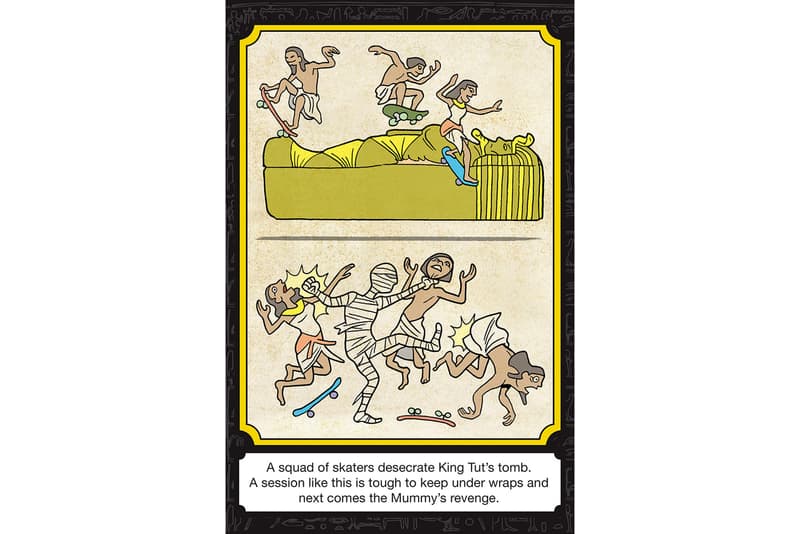 3 of 7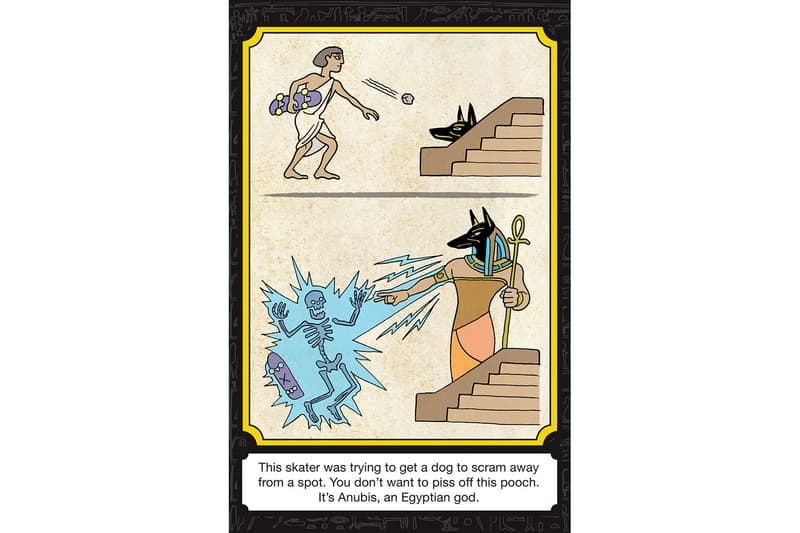 4 of 7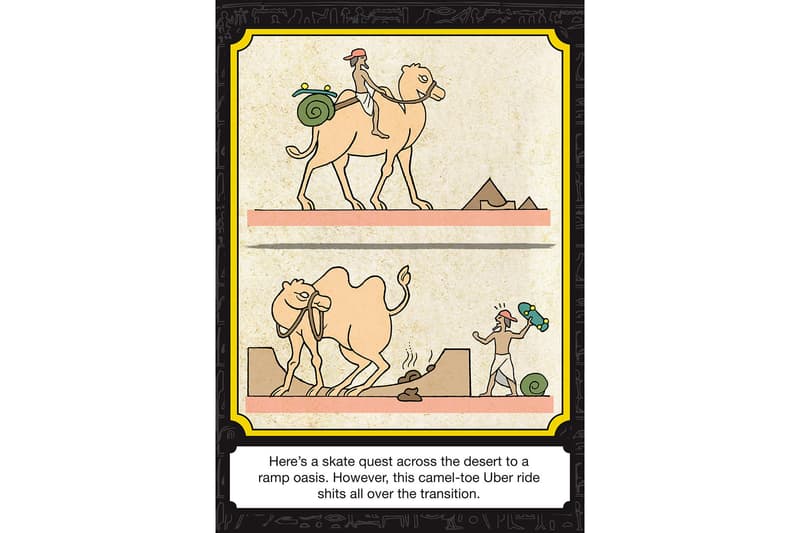 5 of 7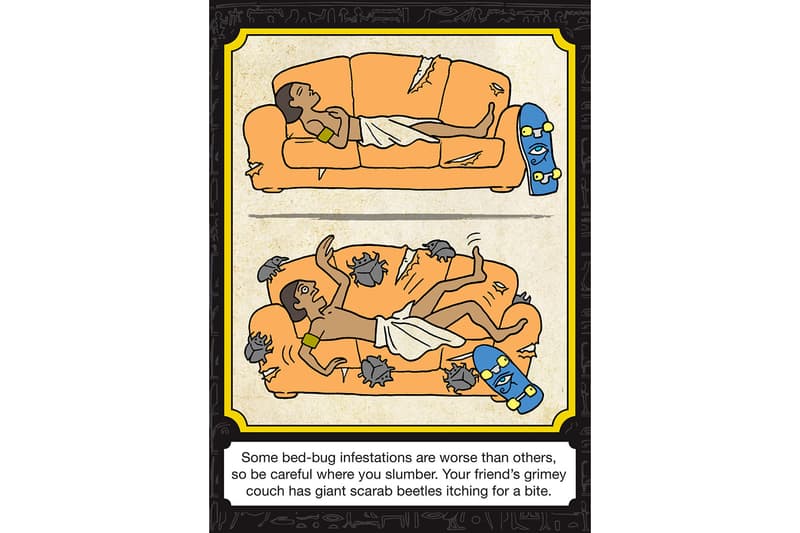 6 of 7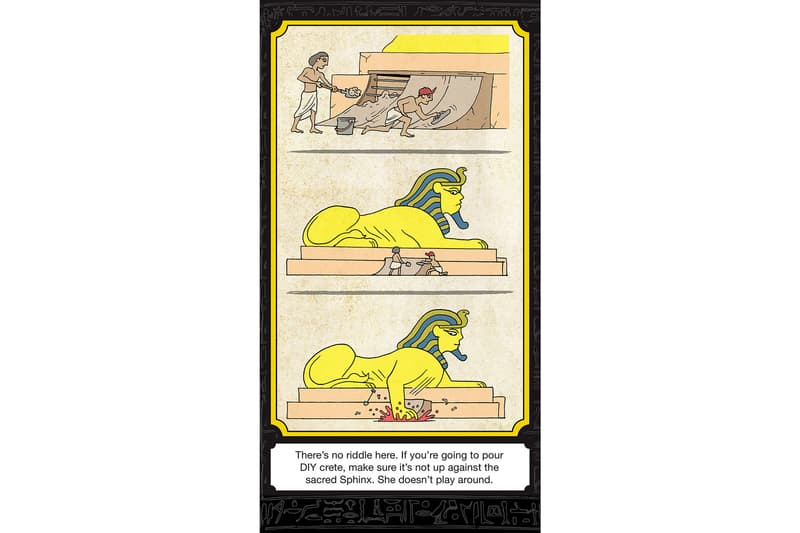 7 of 7
James Callahan of Barf Comics and Nowhere Skateboards has created an amusing series of illustrations for Thrasher Magazine, depicting what skateboarding culture would be like in Ancient Egypt. Aptly dubbed Skateboard Hieroglyphics, the ridiculous artwork is filled with famous Egyptian gods, figures and tropes alongside references from today's millennial generation.
From a papyrus Tinder match to a gang of skaters shredding King Tut's tomb, take a look at the illustrations above. If there ever was a guide to skateboarding Ancient Egypt, this should be it.