Supreme x Louis Vuitton Box Logo Hoodies Have Resell Prices of up to $25,000 USD
Other goods such as tees and bags are fetching for up to three times their retail value.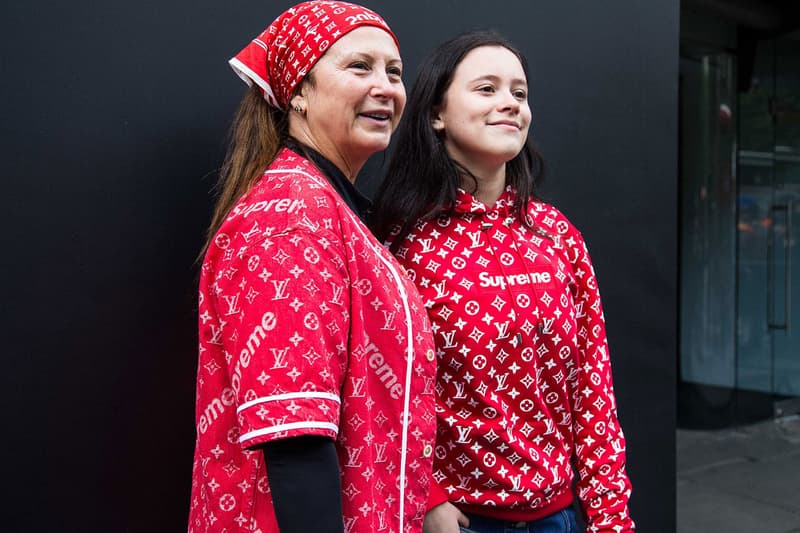 Supreme x Louis Vuitton pop-up shops have already opened their doors around the world. It comes to no surprise that the most dedicated fans will buy some items to keep and some to resell just to recoup cash from their spending. It's also not new that anyone reselling will try and test out the market to see if somebody would be desperate enough to buy their items at a ridiculous cost. The general community, however, will set their price list at the average market value for a quicker sell.
Regardless, the faster consumers snatch up the latest and hottest Sup x LV pieces, the faster these products reach sites like eBay or Grailed. More so, some fans might just be impatient or just too uninformed about pricing and will just pay any value. Also, a few might just have the spending power and if money is no object, then they'll probably buy any of these products at any price.
In the grand scheme of things, especially when buying resell items online, HYPEBEAST encourages everyone to be extra careful when it comes to fakes and bogus sales. On that note, see some of the current listings of Supreme x Louis Vuitton key items (box logo hoodies and tees, bags, wallets, etc.) below. And as a warning, buyer beware.
Box Logo Hoodie (Retail Price – 750 Euro (Approx. $860 USD)):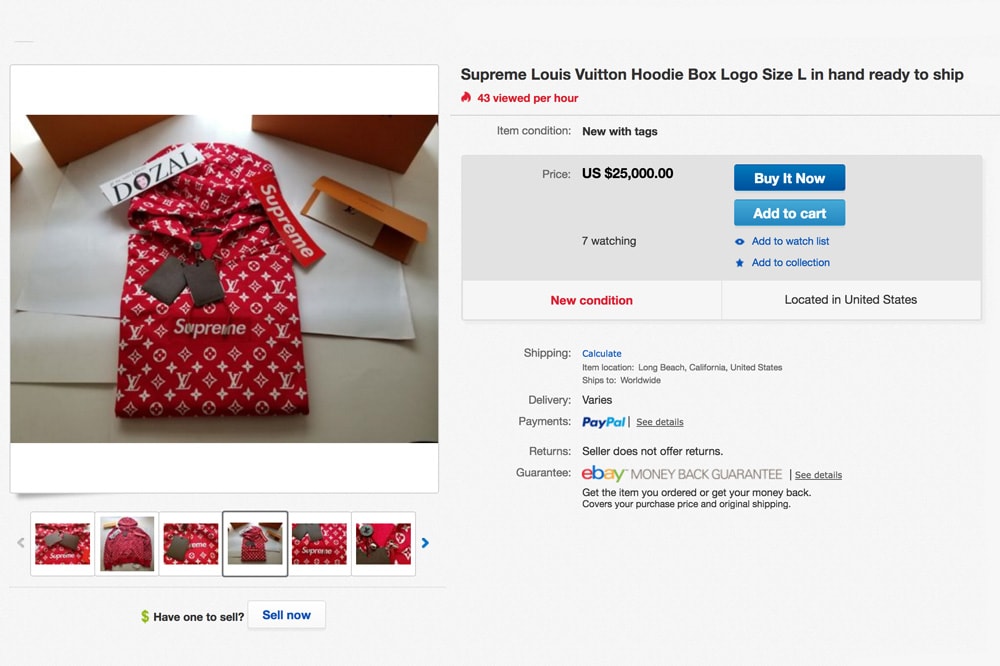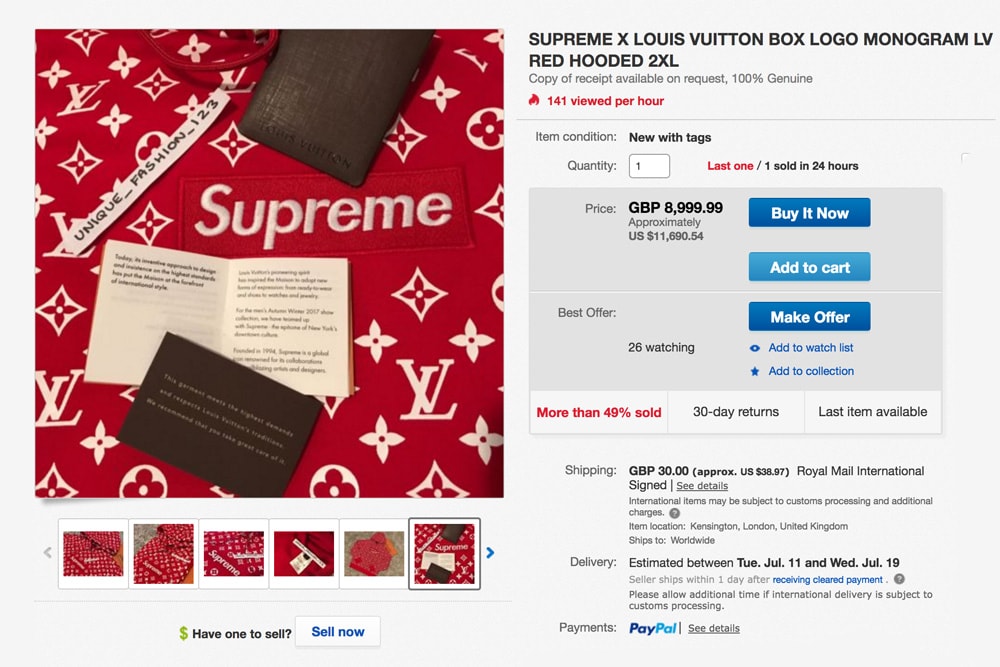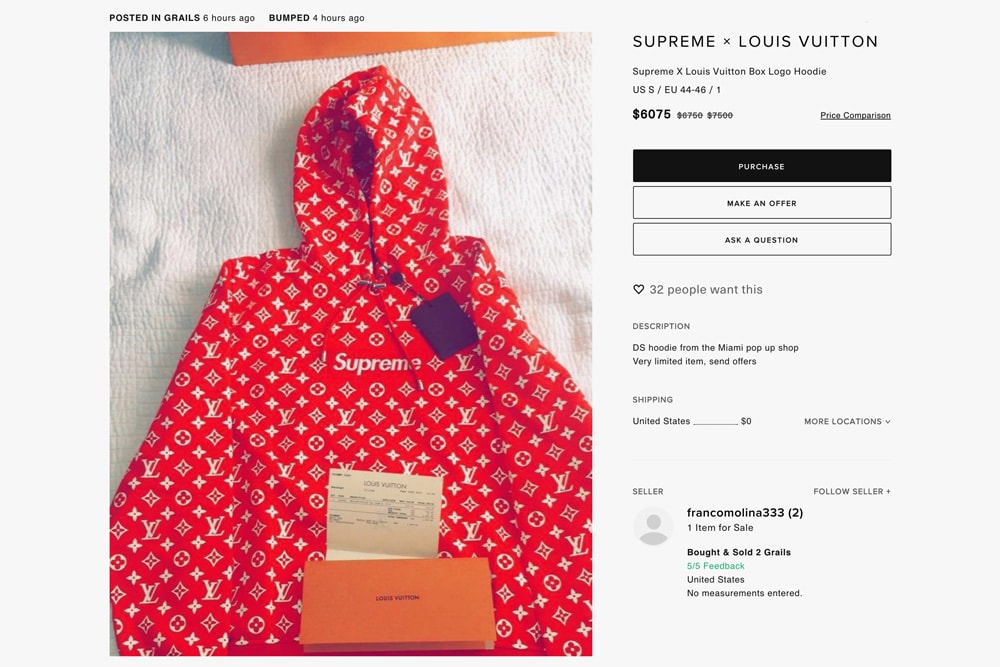 Box Logo T-Shirt (Retail Price – 390 Euro (Approx. $450 USD)):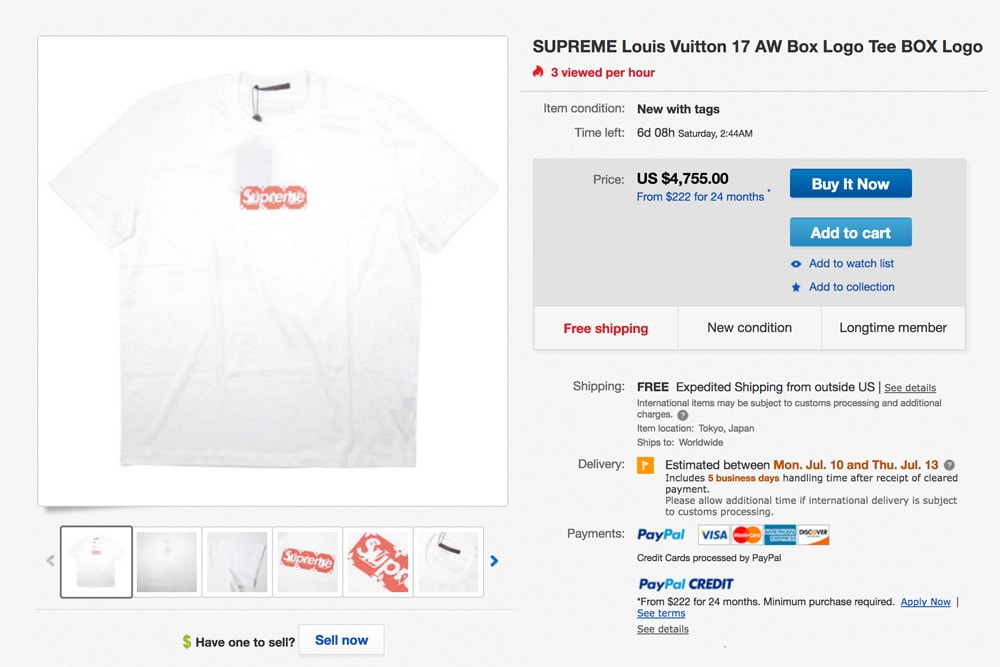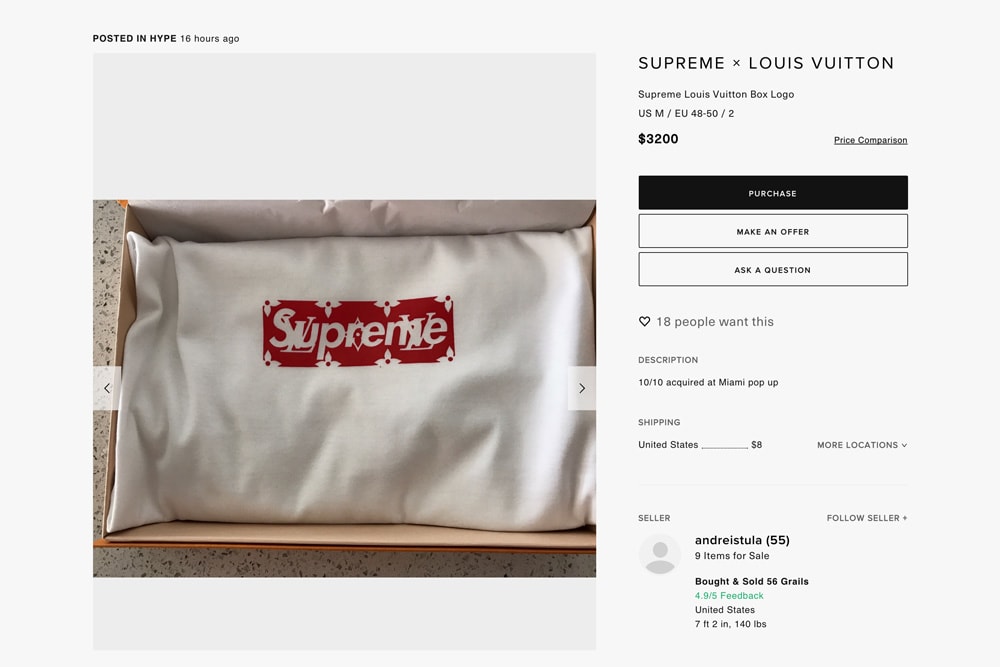 Red/Black Leather Christopher Backpack (Retail Price – 2960 Euro (Approx. $3380 USD)):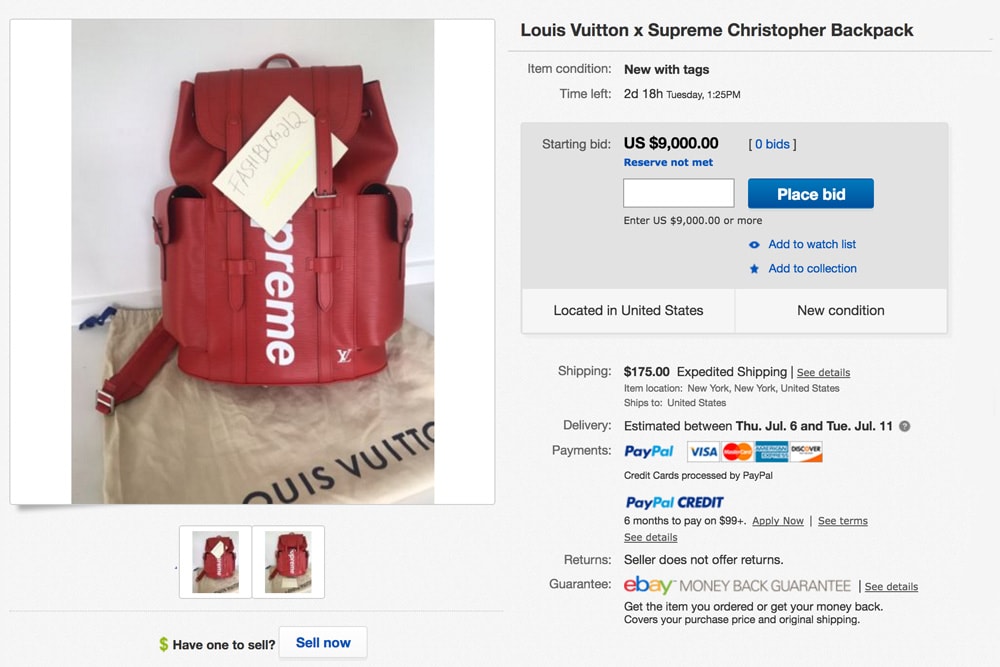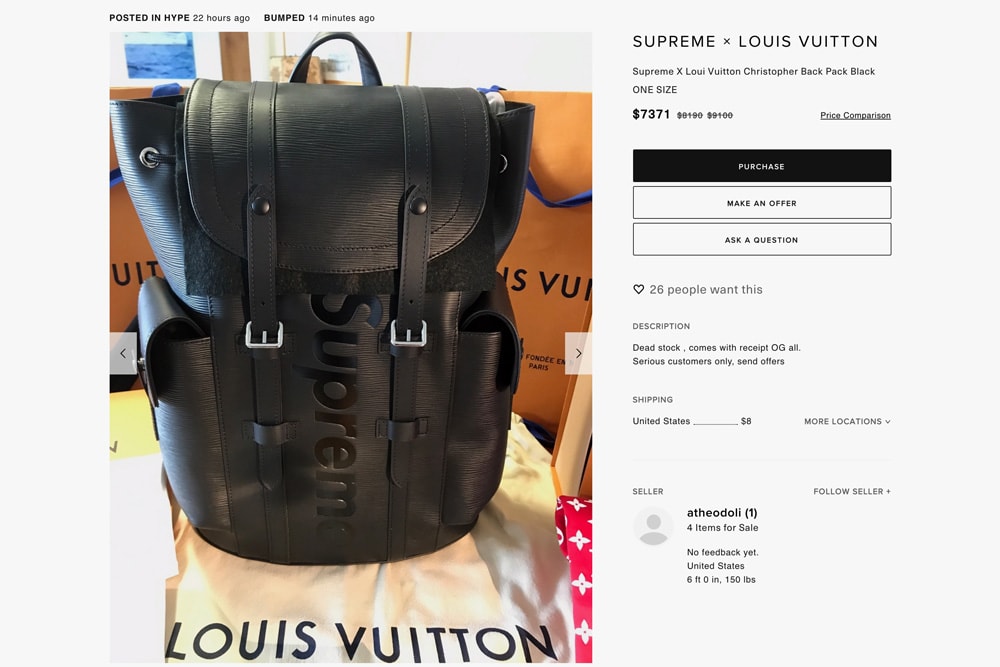 Leather Varsity Jacket (Retail Price – 3500 Euro (Approx. $4000 USD)):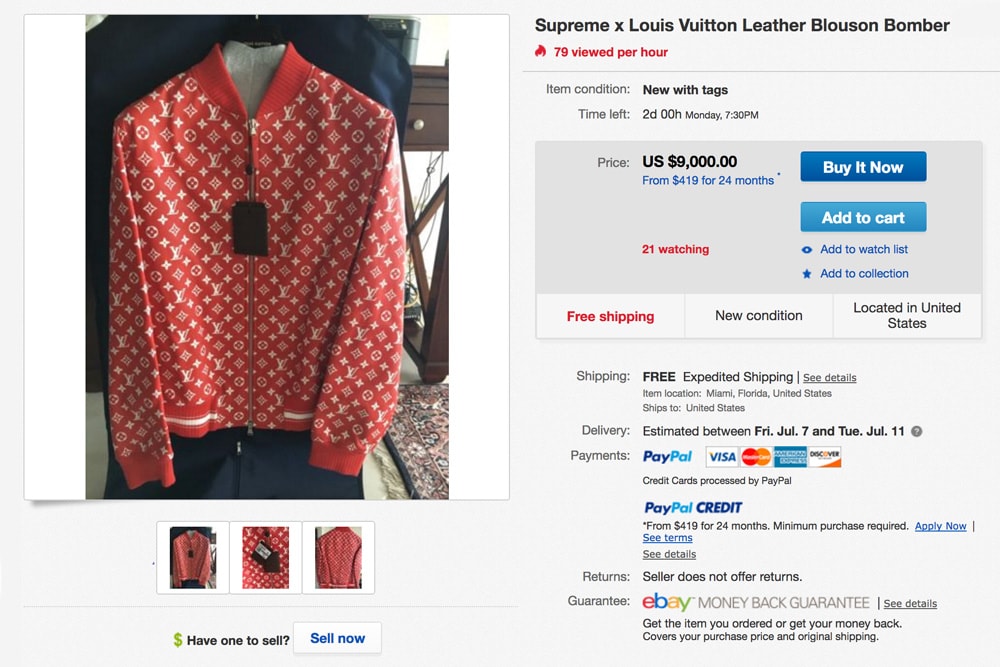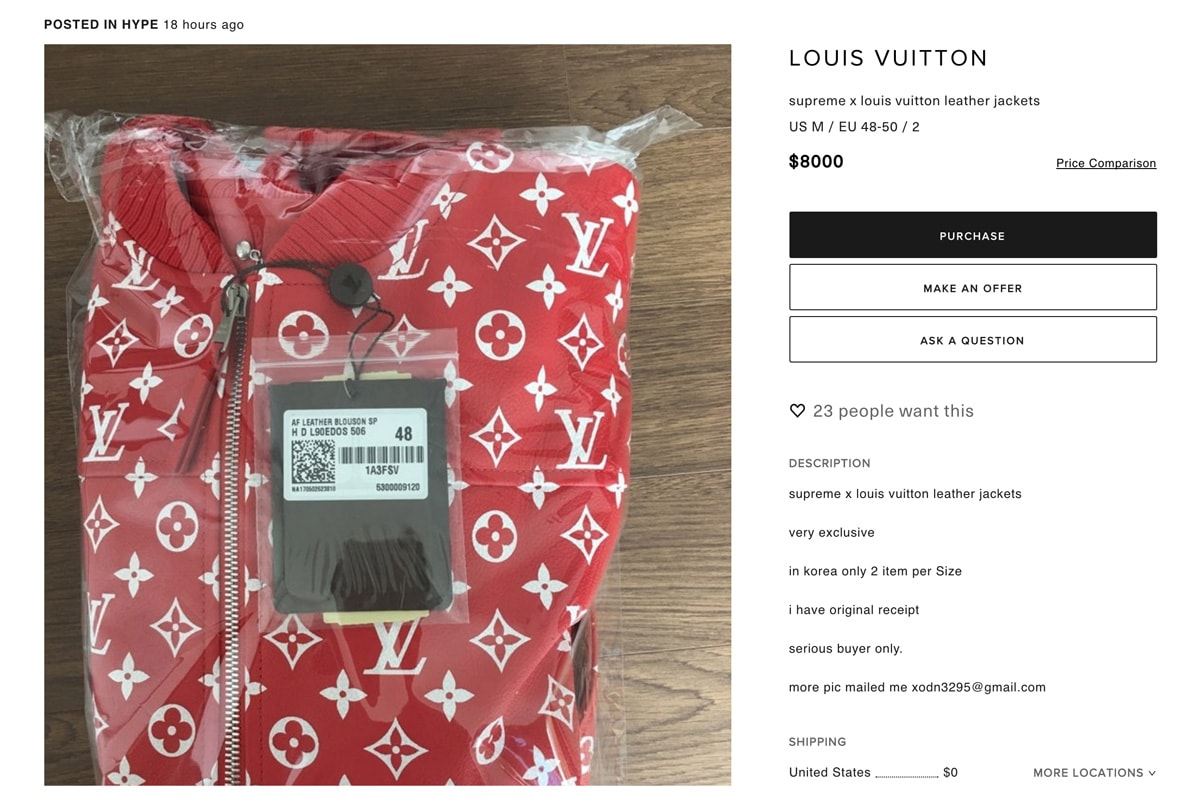 Sport Sneakers (Retail Price – 680 Euro (Approx. $775 USD)):