Here's What London Bought From Supreme x Louis Vuitton
Sydney flexed outerwear — London showed off how to do summer.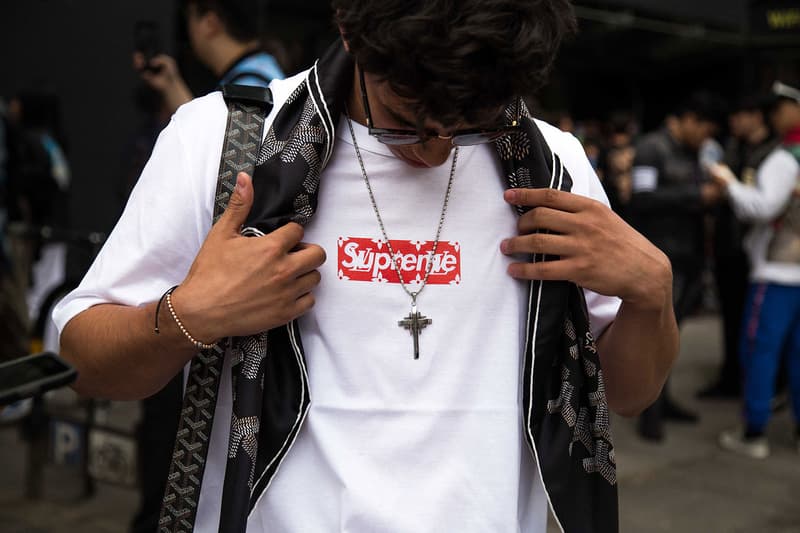 1 of 25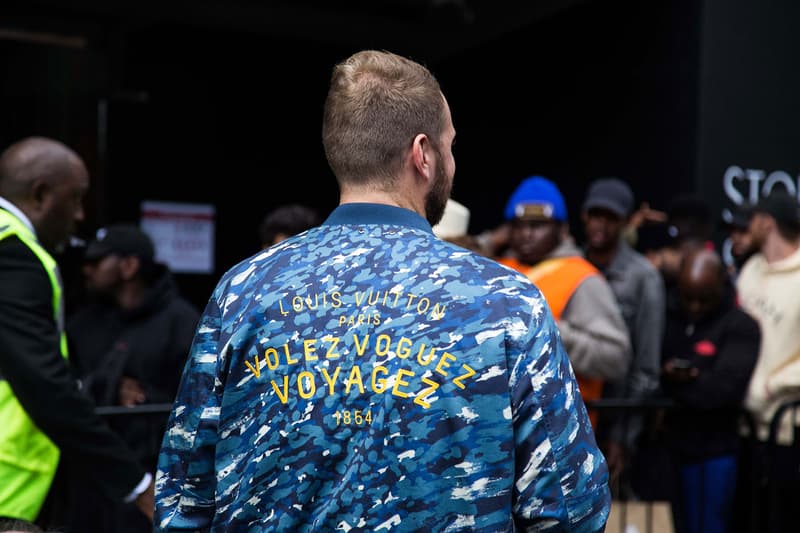 2 of 25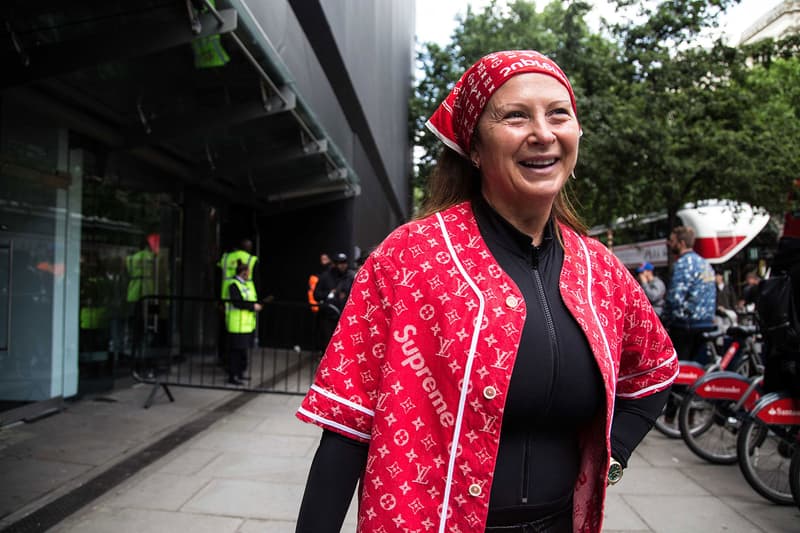 3 of 25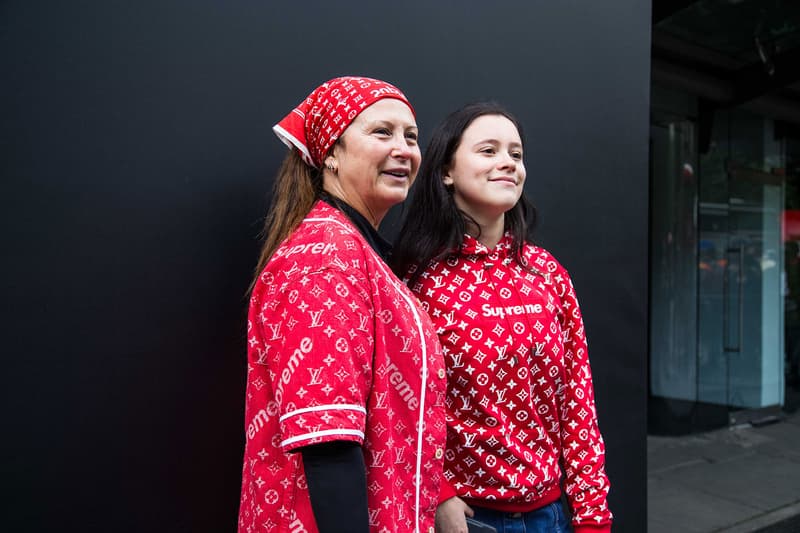 4 of 25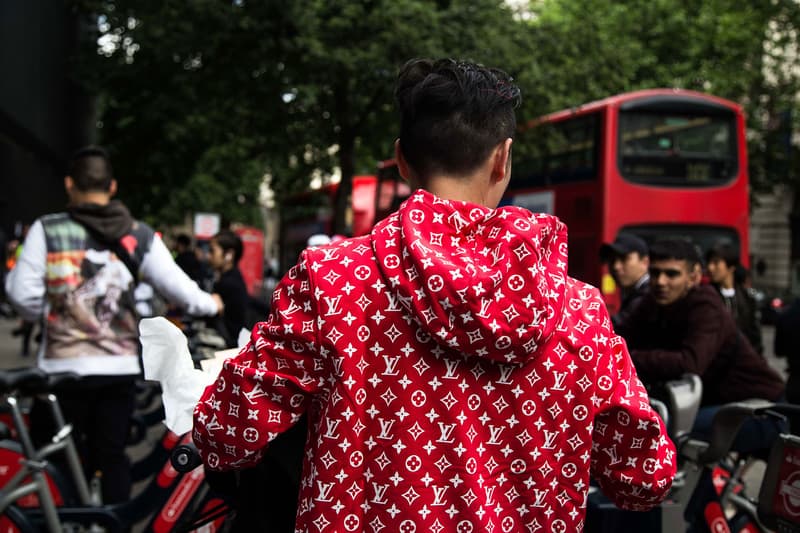 5 of 25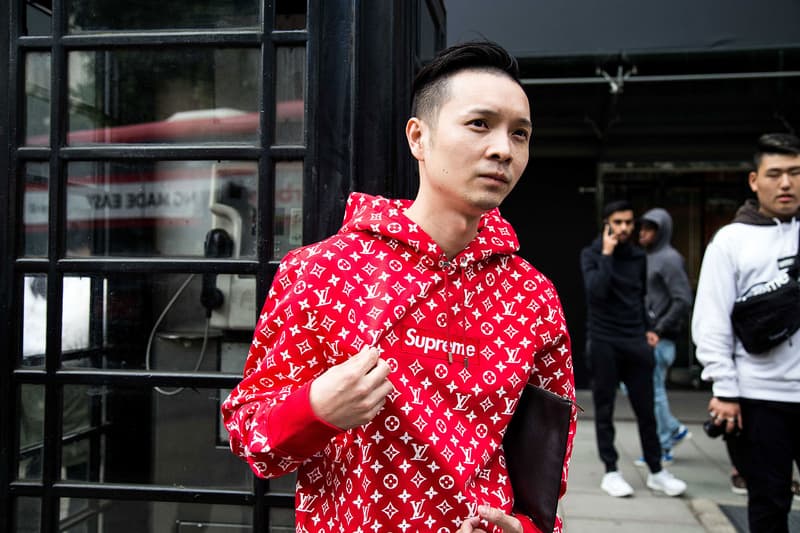 6 of 25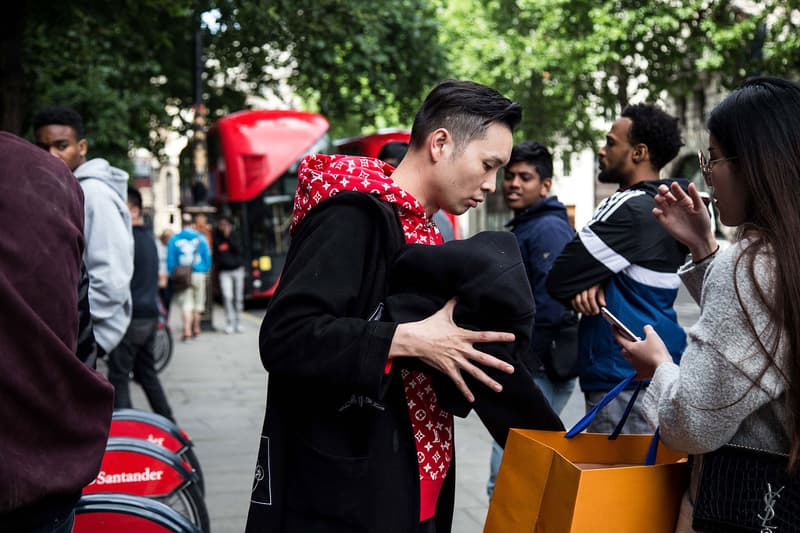 7 of 25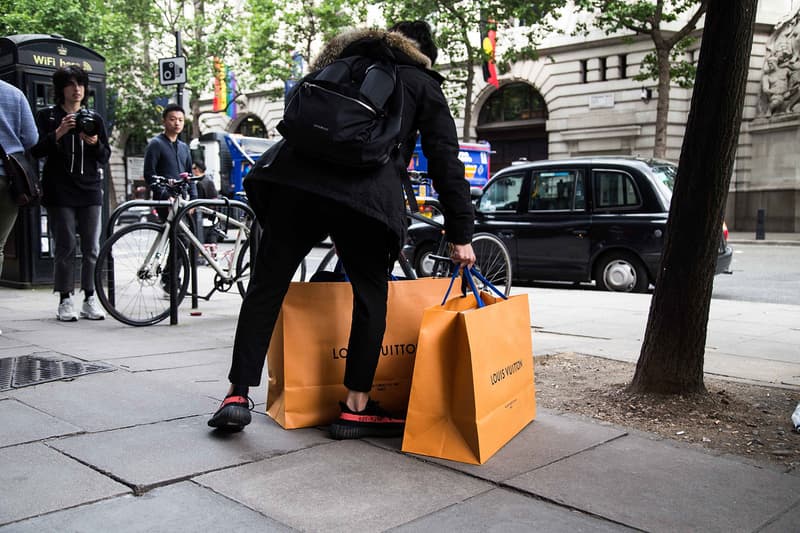 8 of 25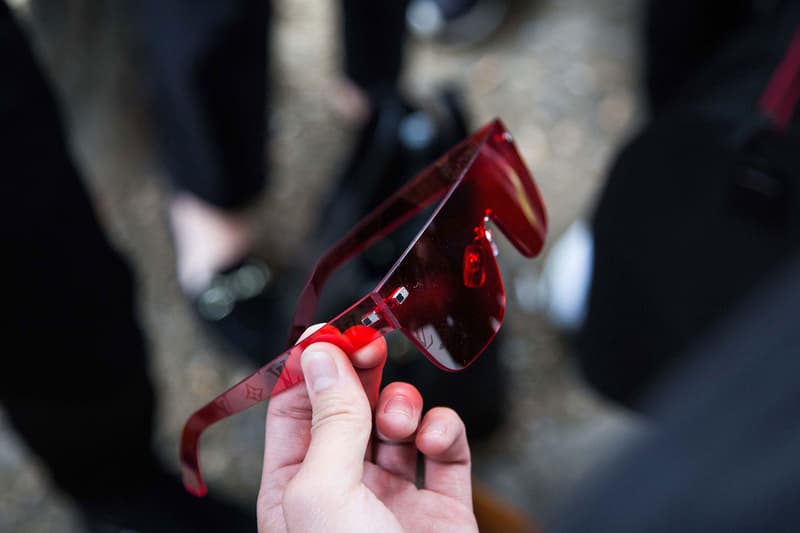 9 of 25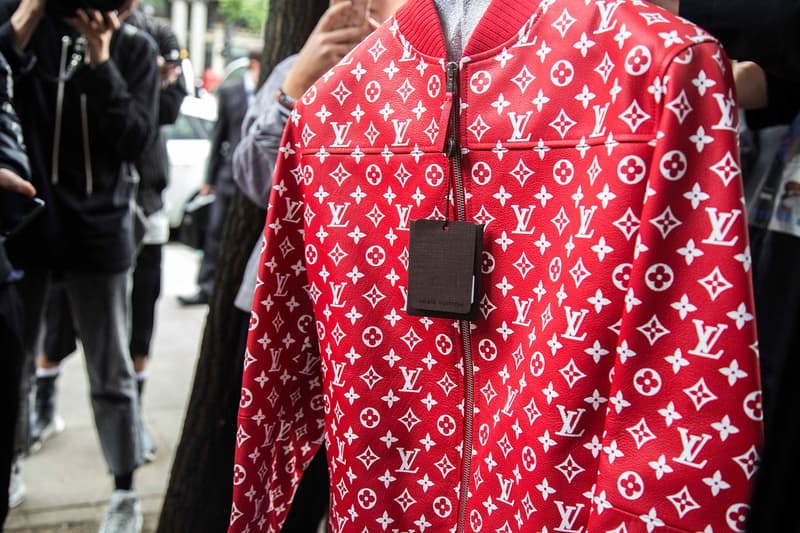 10 of 25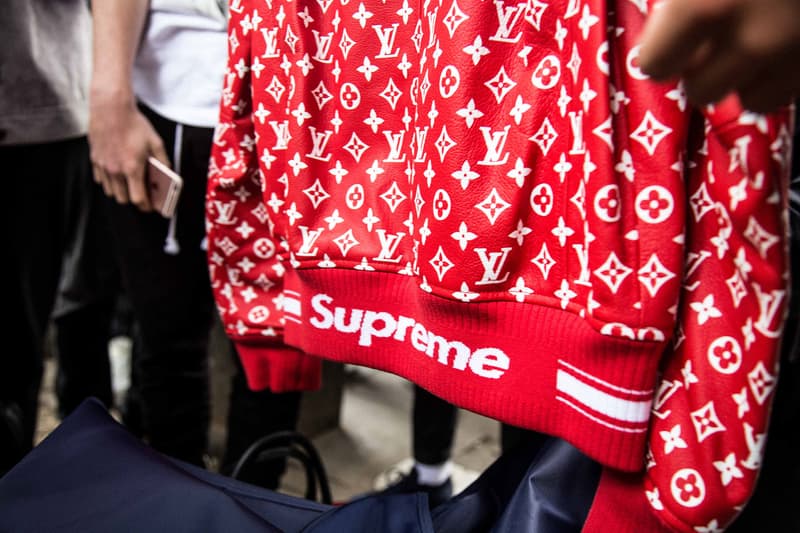 11 of 25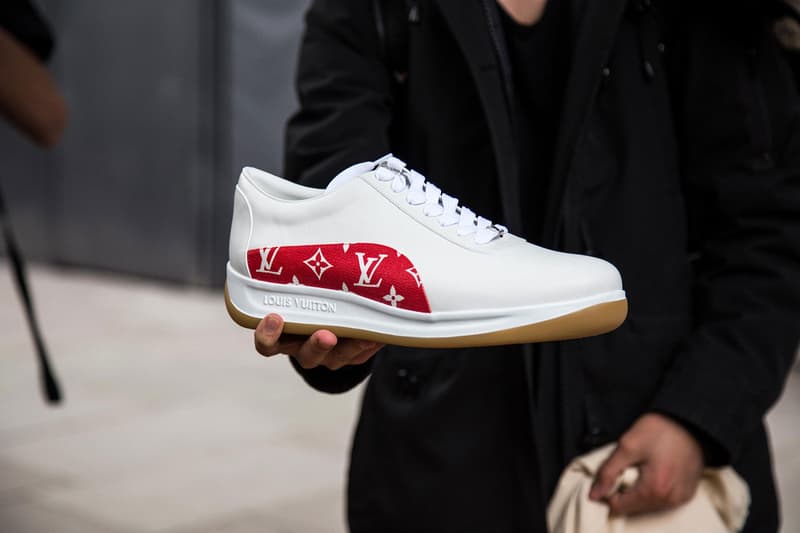 12 of 25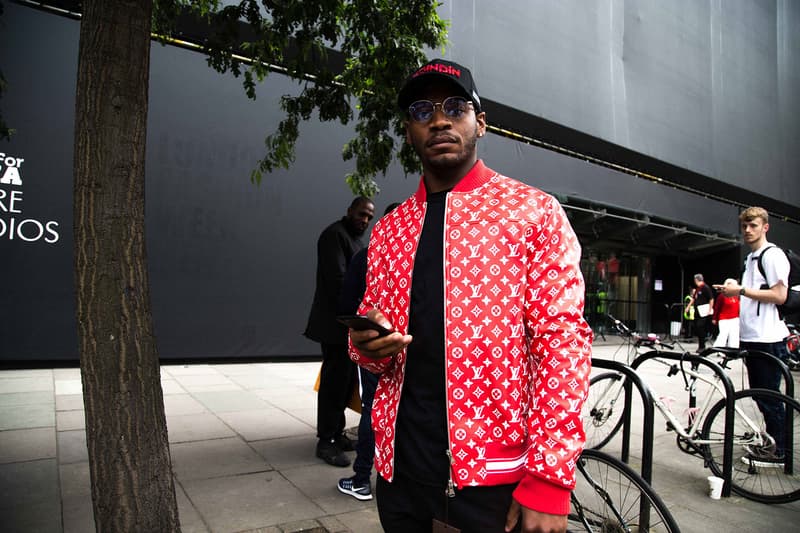 13 of 25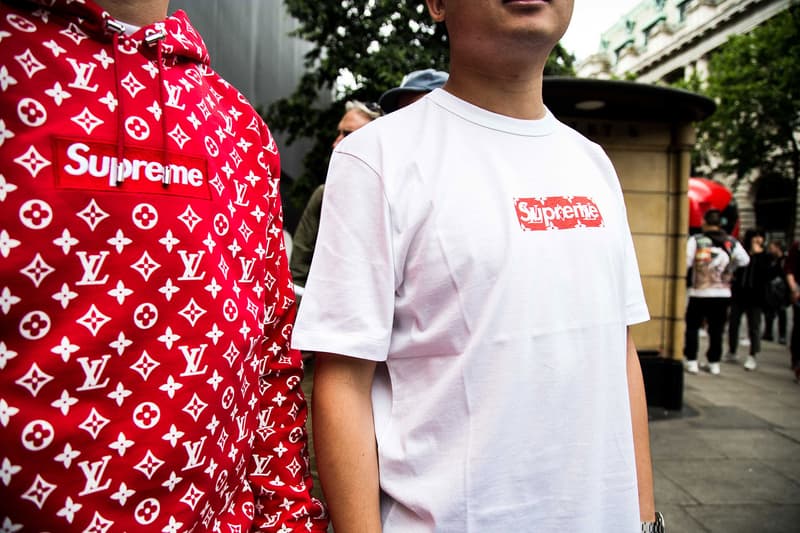 14 of 25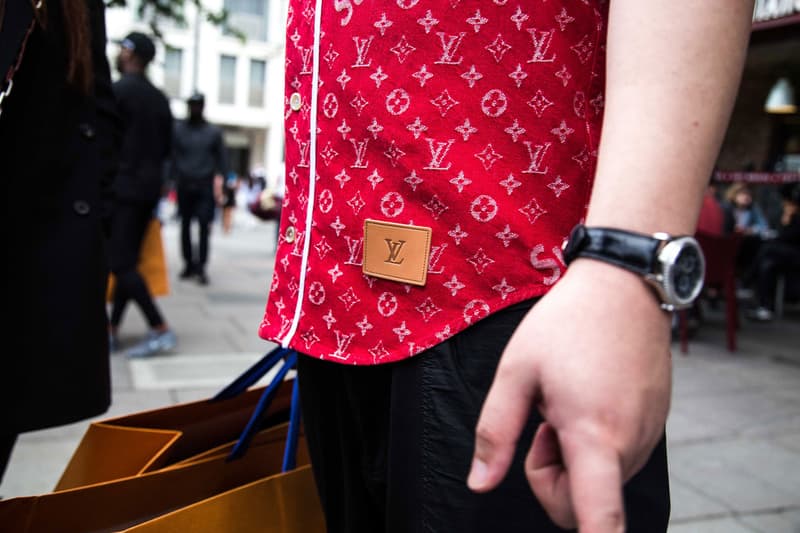 15 of 25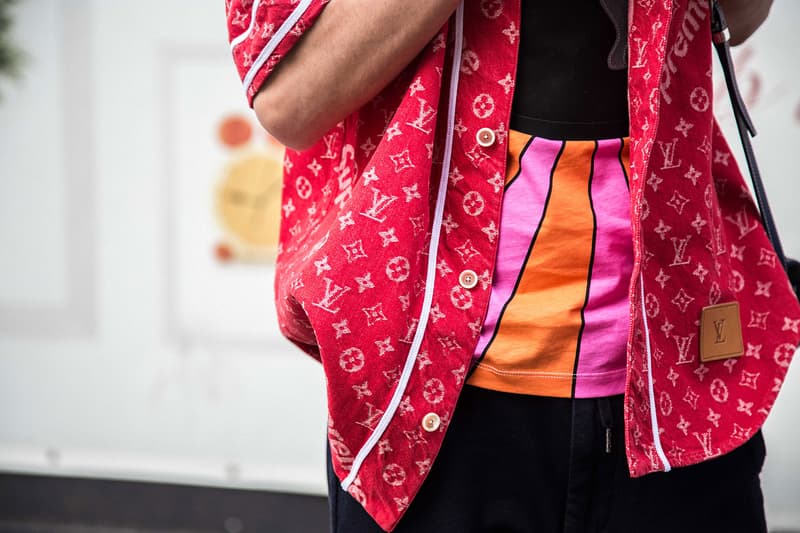 16 of 25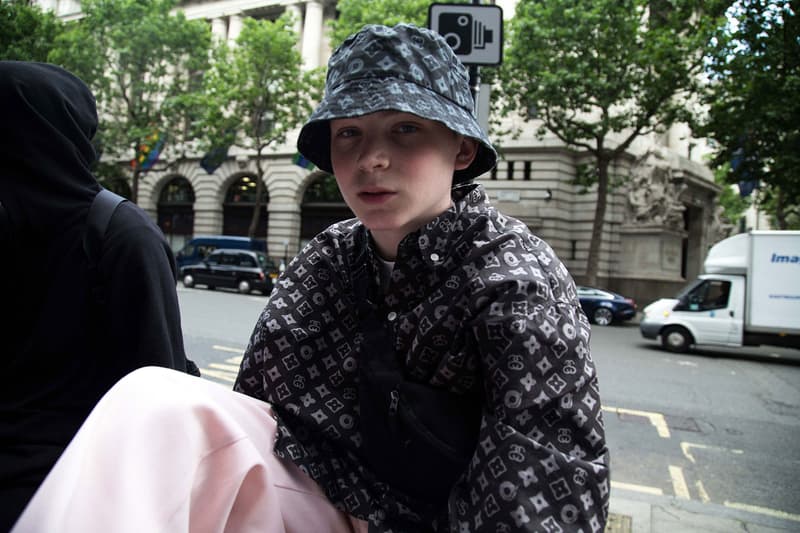 17 of 25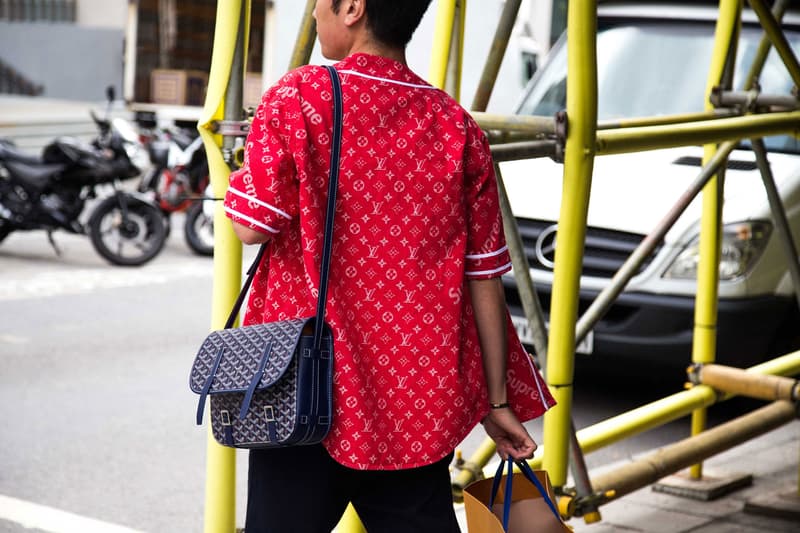 18 of 25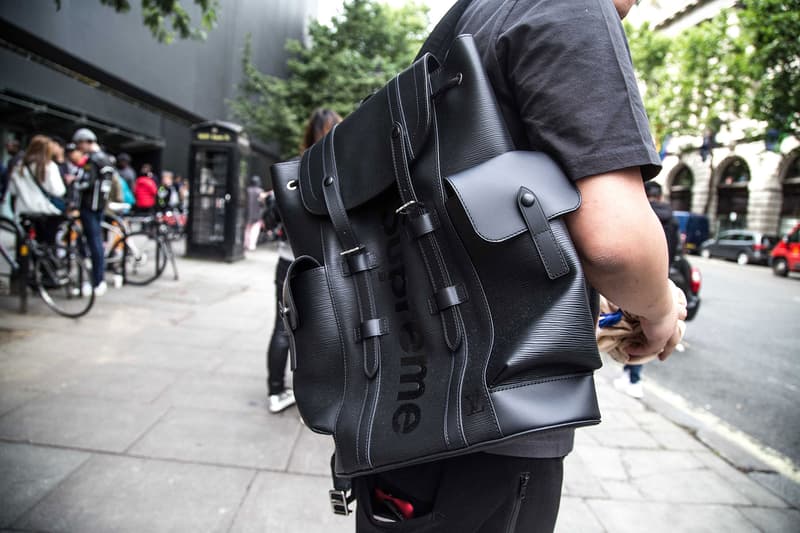 19 of 25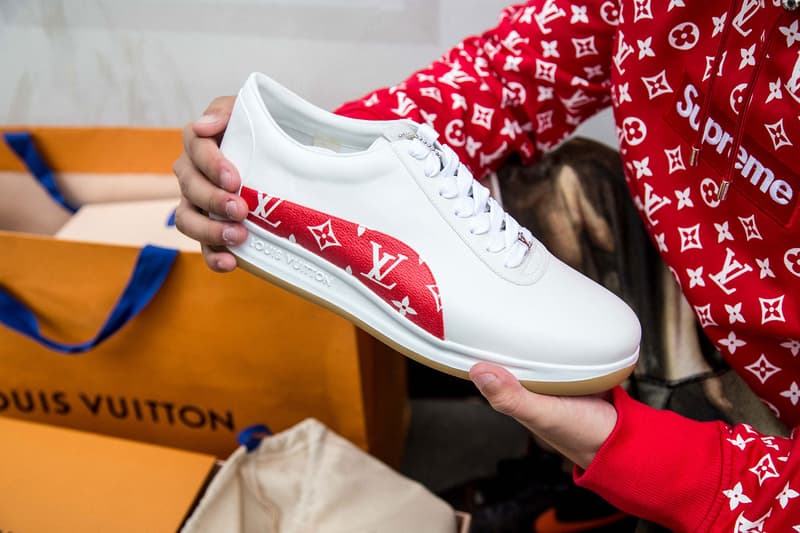 20 of 25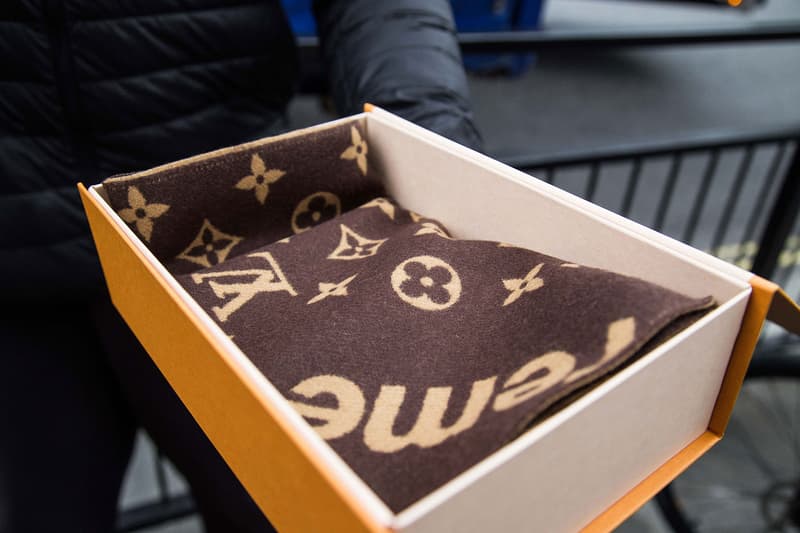 21 of 25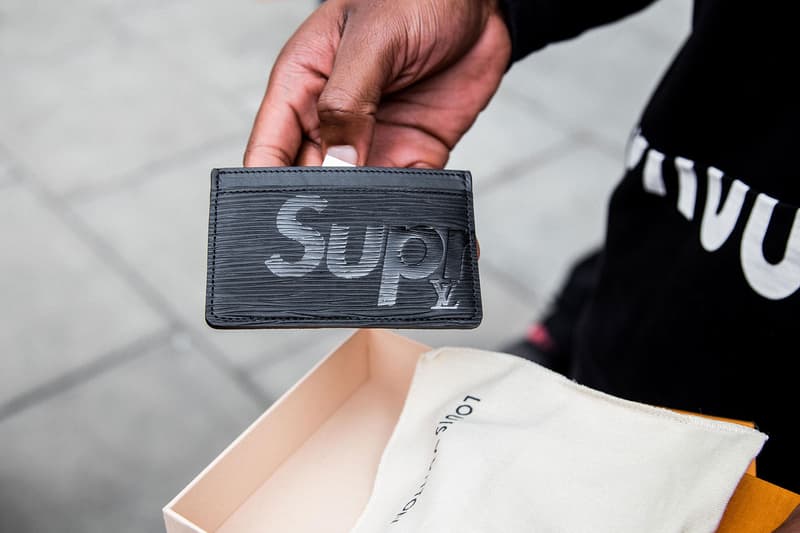 22 of 25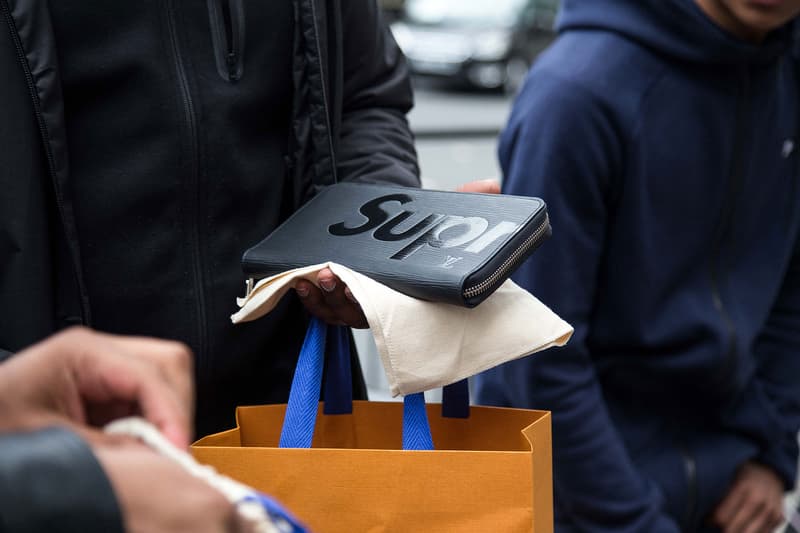 23 of 25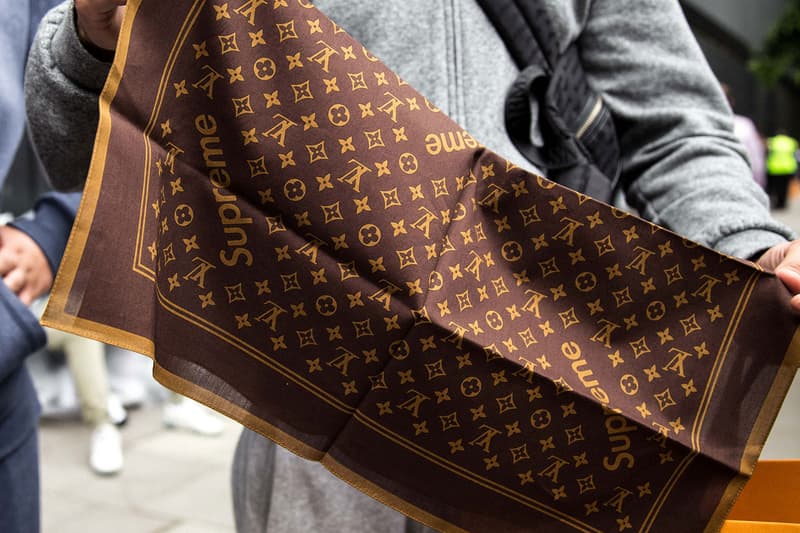 24 of 25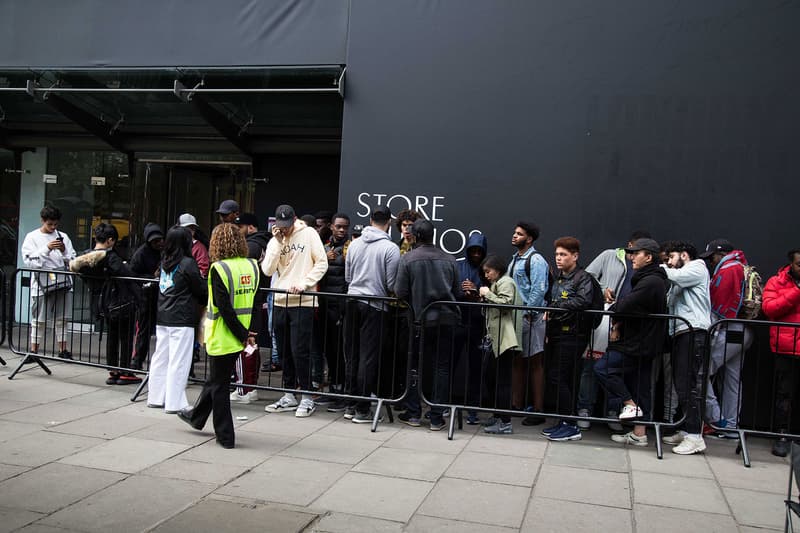 25 of 25
Supreme's colossal collaboration with high-fashion brand Louis Vuitton has single-handedly brought the global streetwear brand to its knees yesterday as the collection's imagery and official lookbook was unveiled. Sydney's street styling for the drop showed how the winter pieces fared — now we get a glimpse at the stylings for lighter, more airy variety as London's stock has officially been released to the public. Fans of both brands arrived absolutely thirsty to get their hands on the highly coveted — and exorbitantly expensive — partnered pieces that ranged from accessories and luggage to shirts, hoodies and outerwear.
Undoubtedly the most eye-catching items of the collection include the red monogram hoodie; a fabled item that Supreme fans would never imagine would ever release again ever since the C&D issued by the LVMH label back in 2000. London weather allowed for unbuttoned jersey shirts and T-shirts to be flaunted, while others threw comfort and breathability out the window by wearing the thick red leather jacket out the door. As for accessories, wallets and backpacks were highly favored choices, with surprisingly black leather being a strong contender instead of the classic Supreme red. Lastly, scarves and sneakers rounded out what many will agree is the collaboration of a lifetime for both the NYC and Parisian houses.
Interestingly enough, we've discovered that certain cities released exclusive items — Sydney apparently sold the collaborative camo waist bag while it wasn't found in the London release above. Additionally, we're hearing from staff that all customers are restricted to only two items per person, regardless of clothing or accessory.
Stay tuned for more street styling from this collaboration to hit our site as the pop-ups appear.