Stéphane Ashpool Takes Pigalle's Vibrant Youth Movement to Tokyo
For his latest collaboration with NikeLab.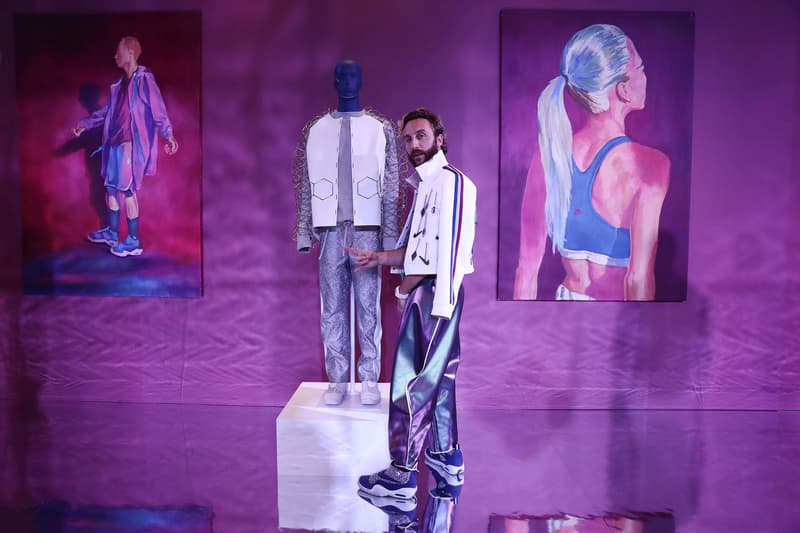 1 of 10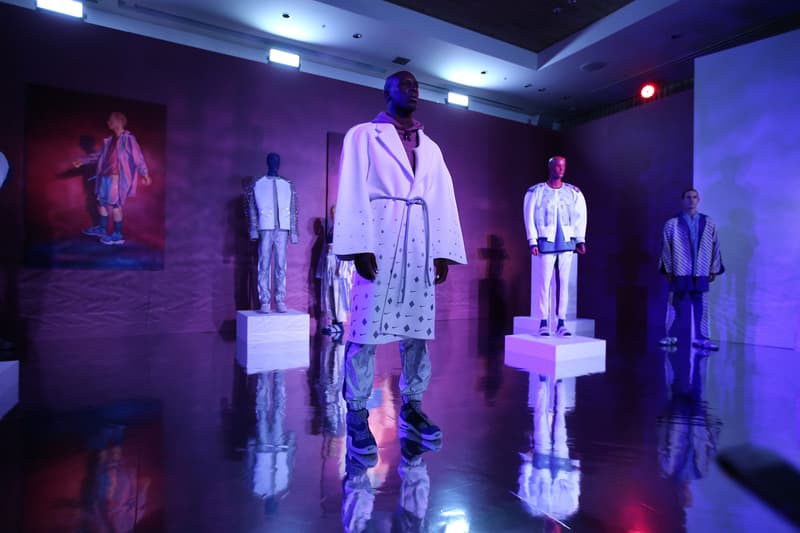 2 of 10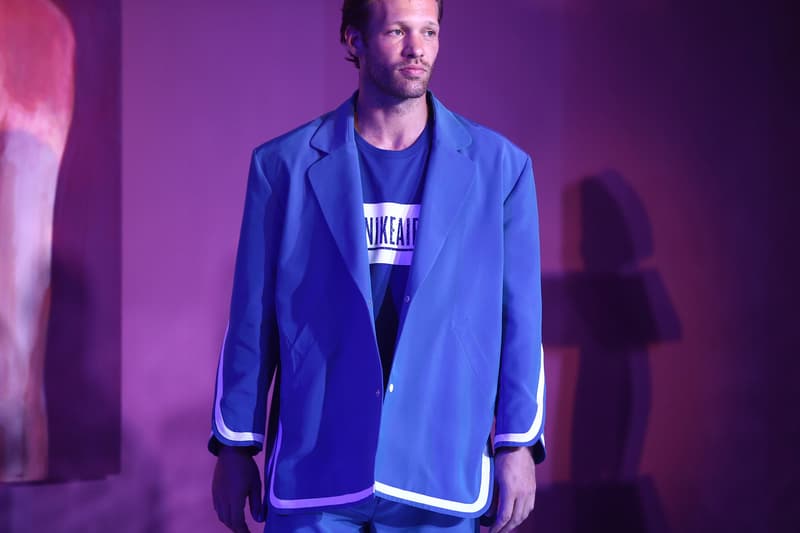 3 of 10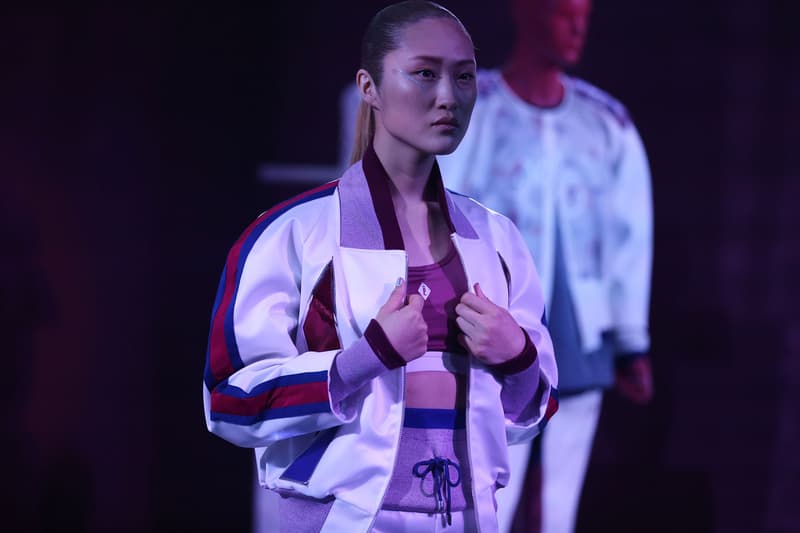 4 of 10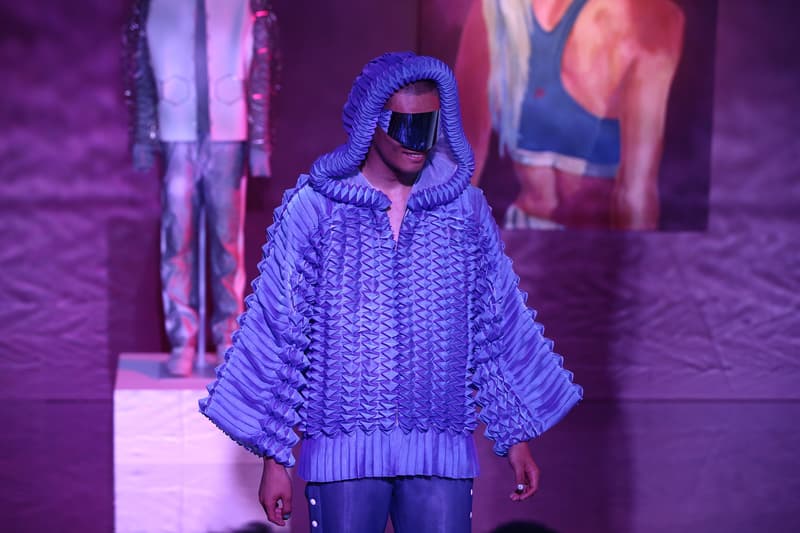 5 of 10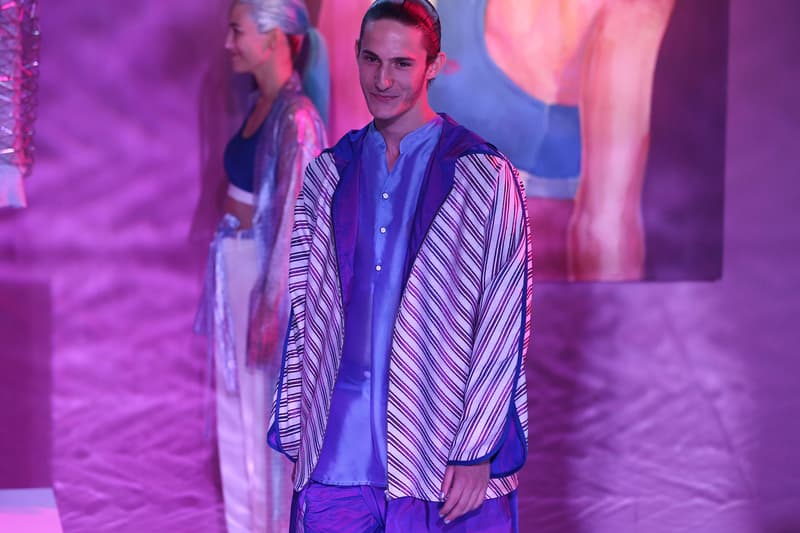 6 of 10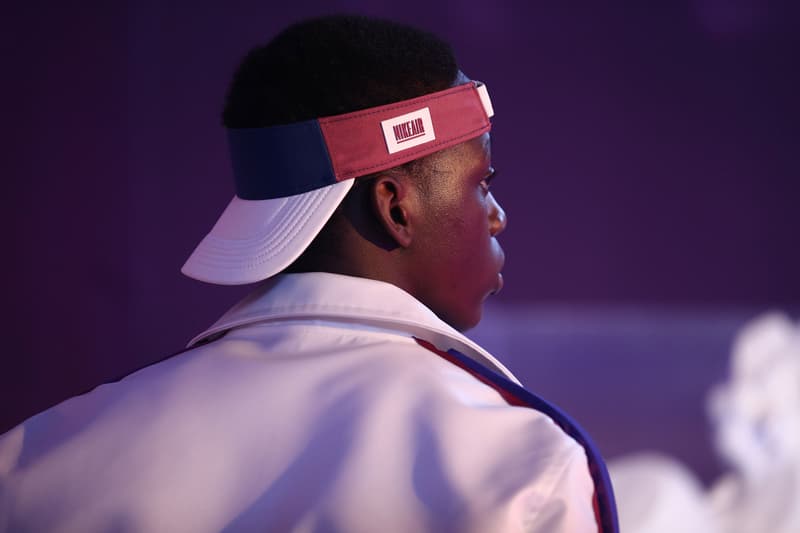 7 of 10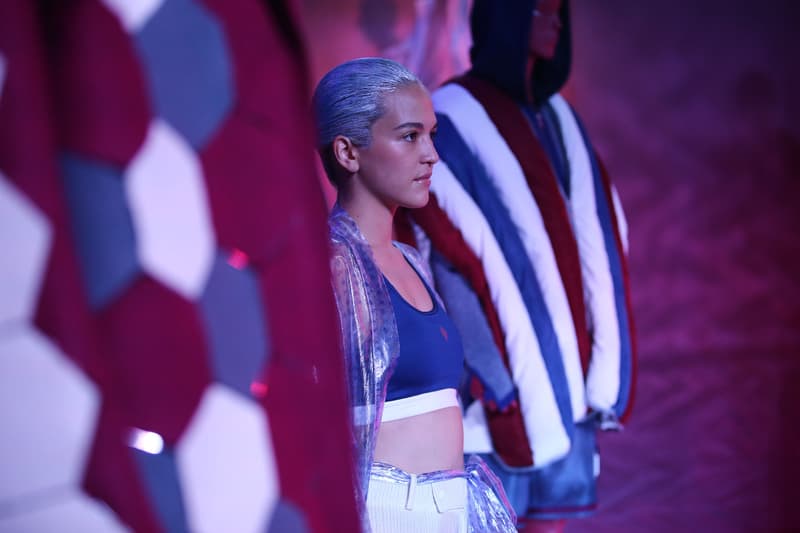 8 of 10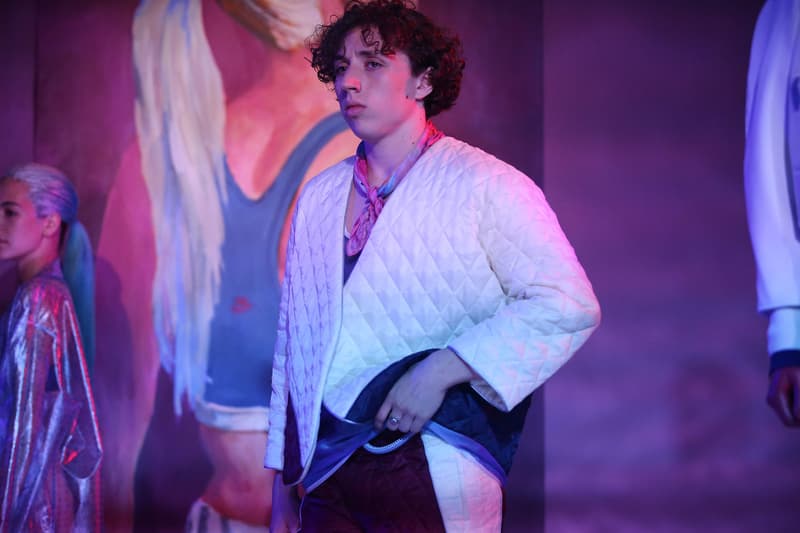 9 of 10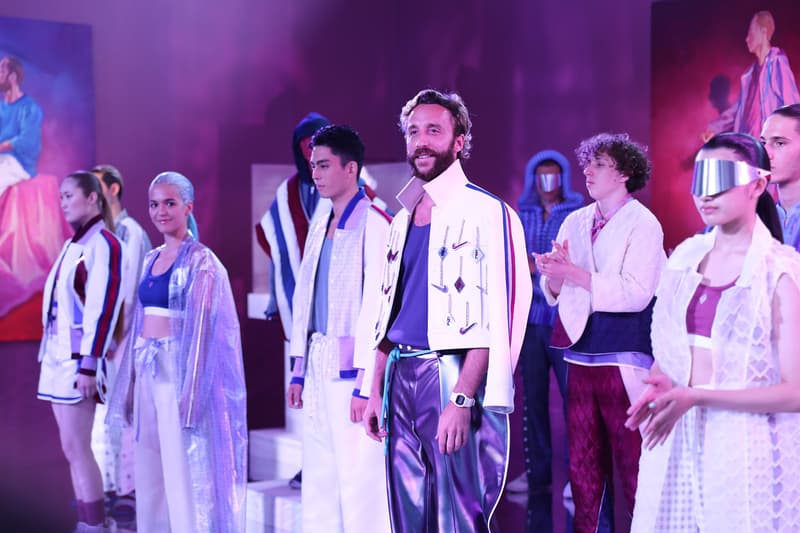 10 of 10
Since 2014 Pigalle and Nike's relationship has proved to be a fruitful one. The two have steadily built on their inaugural collaboration consisting of two Air Force 1 iterations and tie-dye court attires, expanding to more sophisticated offerings season after season, whilst retaining a distinct basketball DNA. Designer Stéphane Ashpool took his vision to yet another level for Spring/Summer 2018, seamlessly merging NikeLab technology with intricate patterning and eye-catching iridescent fabrics from Pigalle's own collection, which were produced in-house at the brand's Paris atelier.
Following the range's unveiling at Paris Fashion Week, Ashpool took to the recently-opened Trunk Hotel in Tokyo's Harajuku district for a second showcase. Unsurprisingly the presentation attracted a large crowd, who were treated to an intimate display of intricate craftsmanship and futuristic flair. Staying true to his Pigalle roots, the designer flew in members of the area's youth basketball team for the occasion giving the presentation a youthful vibe representative of the courts at home. Following the conclusion of the showcase we had a chance to catch up with the designer to get more insight on the collection and his unmatched dedication to his neighborhood of Pigalle.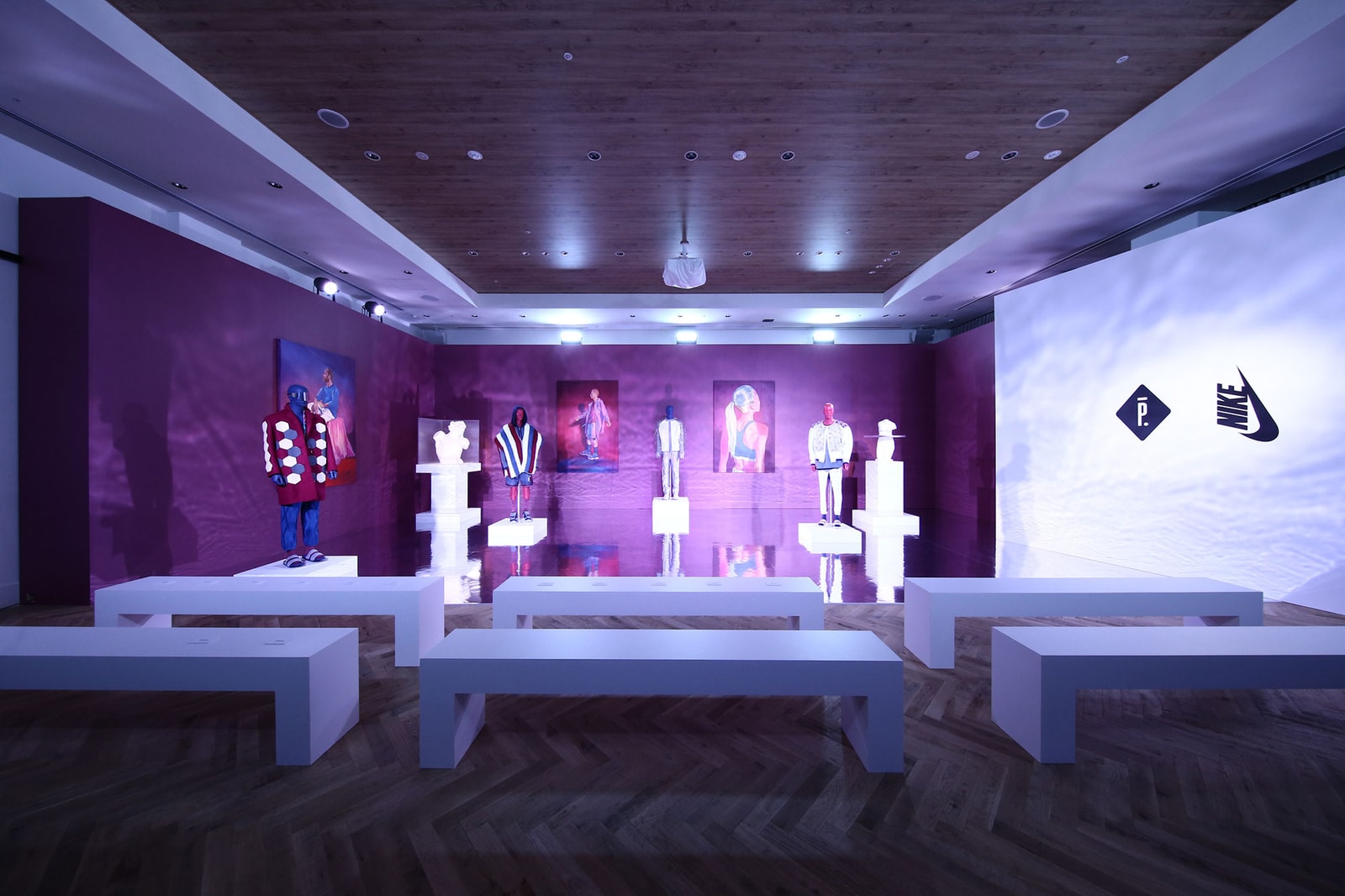 Congratulations on the launch of the collection. What's the main inspiration behind your latest collaboration with Nike?
It's a very great experience for them and for me too. It's fun to evolve with them and the sport. Let's say for myself at least [using] high craft techniques and feathers, mixed with sport style. I started with the Nike inspiration that I have at the moment. I wanted to find a way of showing my own Olympic team in 15 years or 16 years. A futuristic French team, that was my main vision. It was nice for me to have kind of a men's allure, with all those interesting fabrics and futuristic shoes.
What was the most challenging piece to make?
They were all pretty challenging to make in the workshop. We challenge every time, and we have [a] good team now. We all want to bring this thing that I love; it's an old type of craft mixed with a technical fabric. When I find the balance I think that's the best. That's the aesthetic I want to reach. That's the Pigalle aesthetic. Craft but more focused on the past, with a futuristic look or fabric.
You mention the past. Does this latest collaboration take any cues from the '90s golden era basketball?
I'm always inspired by this era because I come from this era. All the collections I've done, it's somewhere. Back then I was going to New York to my best friend's place, and experienced the basketball, aesthetic, block parties, and music. It was so big at that time in the '90s.This is just one of the references that I have, I have many others.
The palette looks a bit like the dream team colors?
It could be. It was not on my mind but now that you say it I see the color. Actually it's the same palette. '92 meant so much to me. It was when I started to play basketball, almost at that timing. The same type of color, white, this burgundy, blue. I remember Jordan in uniform, it's kind of the same palette. But we're the Paris dream team though.
You brought over the youth players from your team over to Tokyo for the show. What is it like to share this experience with the kids from your neighborhood?
All the things I do come quite spontaneously. I don't search to over exaggerate them. When we had the court and those kids came, they were nine or ten years old, and you start to connect around the game and things go naturally. Now they are here with me. I mean I feel blessed, they give me a lot of good energy and I feel much stronger, and my self-confidence is high because I know I'm backed by people who truly love me. I'm very lucky. They are happy too because they can experience places like Japan and the Philippines. We are all from Pigalle around the court, like literally the square street around the court. You need to experience this in Paris.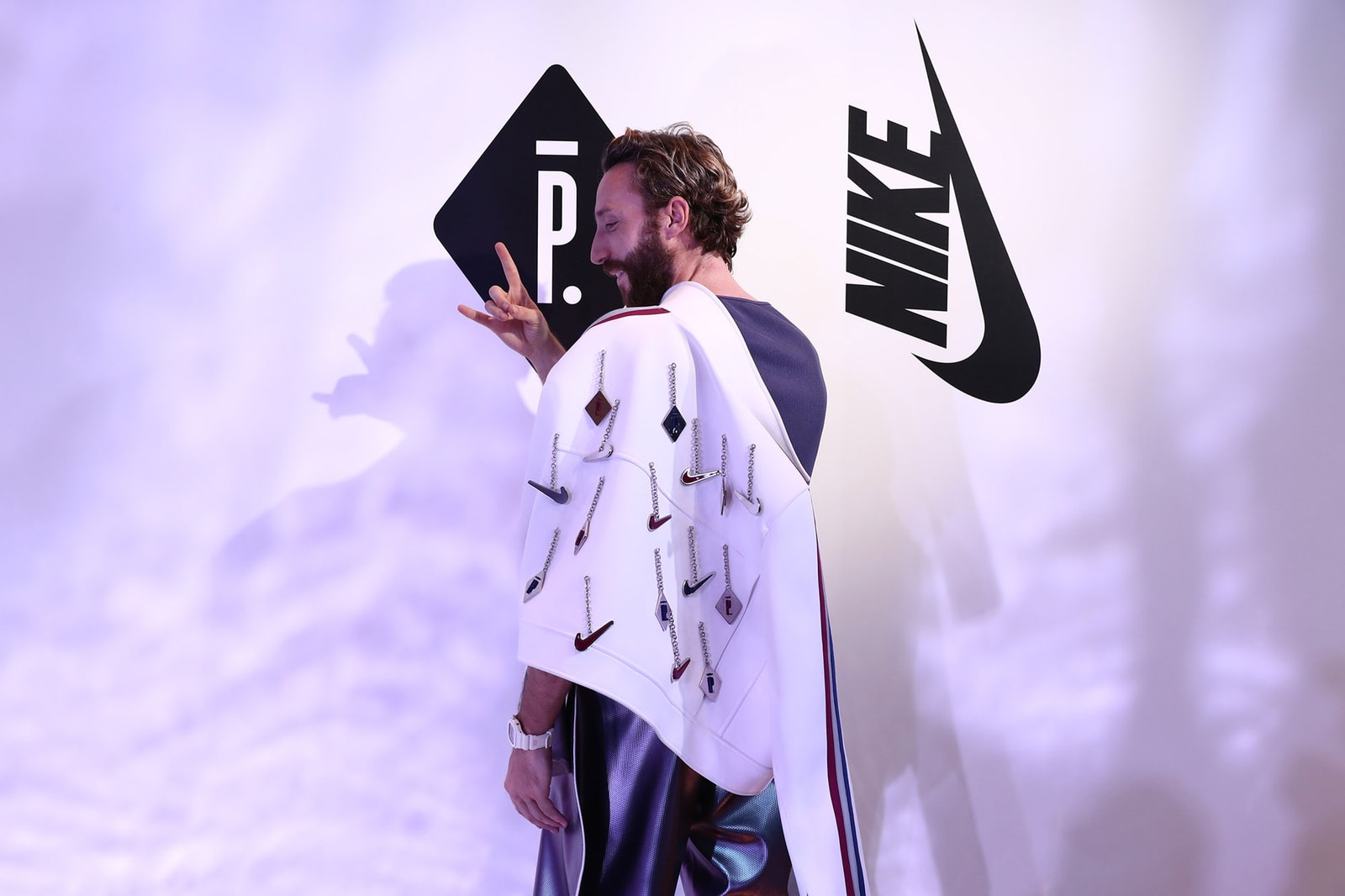 How often do you play on the courts yourself?
I pass the courts almost everyday when I'm in Paris just to grab the vibe because it's so cool. I play once or twice when the weather is good outside; I coach once and play myself once.
Have you ever given thought about working on projects with NBA players in the future?
I don't know, these things don't depend on me. What I can help is what I have around me. What comes from outside, I'm open and I love basketball or art or music so let's see how I develop things. I'm lucky though. When you speak about lifestyle and the things that we do and show, they really exist. We don't take it as a marketing asset. They're still literally happening for real and that's so cool. Especially the trend now, it's the sport, so people can have more eyes on us and we don't lie, I swear.
How has the your team changed over the years, now that the brand and movement has become bigger?
That doesn't change. We grew up. My friend got the crew when we were 17 years old, and we're the same. Same attitude, same energy, it's kind of crazy. It's so fun to have. That doesn't happen a lot. This energy, like this flavor that we could see in the '90s, that's what we're doing in a way but in a French way. It's so cool, they got the vibe the kids. We have good support, and the money I win it's not for me. I win money to have a good life and spend and share. I just hope now I can show this to other people and motivate them to do whatever. When you go to school I see most of my kids and guys, they never did nothing out of the school graduation. It's life graduation, you know what I mean. Like our age group we can really help to motivate younger guys.