Skepta's MAINS Under Fire for Stealing Moroccan Photographer Ilyes Griyeb's Images
"They just completely hijacked my work."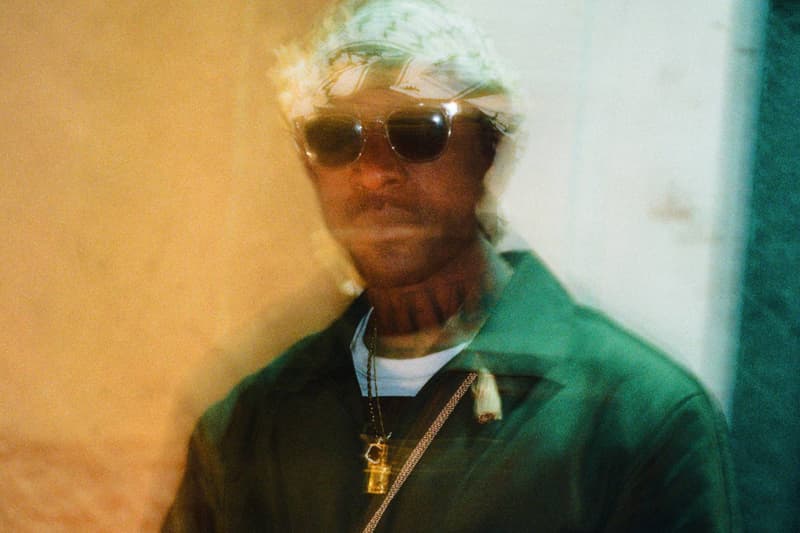 Skepta's fledgling clothing label, MAINS, is being accused of using one photographer's work without permission. Moroccan-based photographer Ilyes Griyeb is crying foul on the grime artist alongside London photographer Dexter Navy who had presumably "hijacked" Griyeb's series of "Moroccan Youth" images to advertise MAINS' inaugural lookbook which debuted this past June. In a lengthy statement to The FADER, the photographer expressed his dissatisfaction for the imprint's undaunted appropriation of his work.
Read the entire statement below, see some of the images in question, and let us know your thoughts on the matter.
This started in November 2016 when Skepta posted my images on his Instagram account with a logo on it saying "MAINS." I first tried to understand what was this MAINS thing. Having no clue and not seeing my name anywhere, I tried to reach out to him through a friend of his. I had no answer for days until I saw another picture posted on Skepta's account. The first time I asked [the friend] to make them put my name, at least, on the pictures. But after the second attempt without anything really happening, I asked him to make them deleted ASAP. [The friend] tried to intimidate me a little asking me if I really wanted any trouble with Skepta and that having my images being used by him is a better option for me than nothing. I asked again for them to be deleted. Then [the friend] told me Skepta was coming to Paris and he was going to reach out to me, so we can settle something, maybe work together on it. Of course, nothing happened. Dude has 1 million [followers] on Instagram, I didn't think sending him a DM was going to change anything.

Then this campaign appeared, shot by Dexter Navy, announcing a new clothing brand created by Skepta and called MAINS. This is when several friends kinda congratulated me for the pictures… that I didn't shoot. They just completely hijacked my work on that. We can see some pictures on Dexter Navy's Instagram and they clearly recreated my pictures of my series "Moroccan Youth" to shoot their campaign… and just found some Moroccan dudes to replace the characters.

More than plagiarism, this is a personal matter: this work I've done in Morocco is about some family members and their struggle to succeed in a third-world country. It's a real issue. Not just a cool group of people wearing cool clothes on a roof. Skepta was just looking here for a nice exotic landscape for his brand and decided that my story was good enough for him. He came to Morocco with his team, did what he had to do, and left the country. This is new-age colonialism.