Rejoice, Ramen-Flavored Pringles Exist
Pringles and Nissin team-up to fulfill snacker's dreams.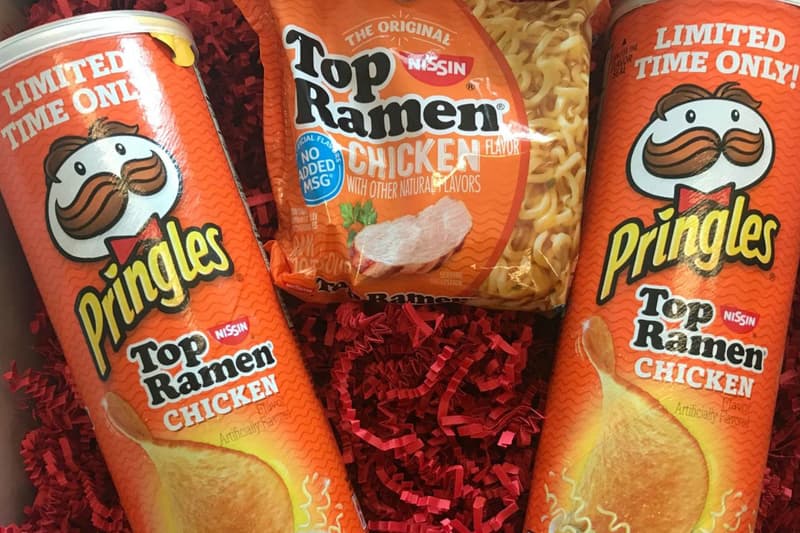 Pringles has a wide array of flavors to satisfy your palette. Some of these tasty infusions include sugar cookie, pecan pie and salted caramel. But now, Top Ramen fans can satisfy their craving for the perfectly paired soup and chips with a flavor that combines them both. Pringles has teamed up with Nissin—the maker of Cup Noodle and Top Ramen—to roll out Top Ramen Chicken Pringles.
"Pringles flavorologists worked closely with Nissin to pop the top on a classic noodle dish and bring the fan-favorite Top Ramen Chicken Flavor to life on a Pringles crisp," according to a press release distributed to Food & Wine. "The result? A crisp that tastes like Nissin Top Ramen Chicken Flavor right out of the bowl."
The new flavor will come to Dollar General Stores exclusively later this month, and only for a limited time; with a suggested retail price of $1.50.