2017 Guide to Hong Kong's Food & Drink Scene
A culinary roadmap for first-time visitors to this epicurean capital.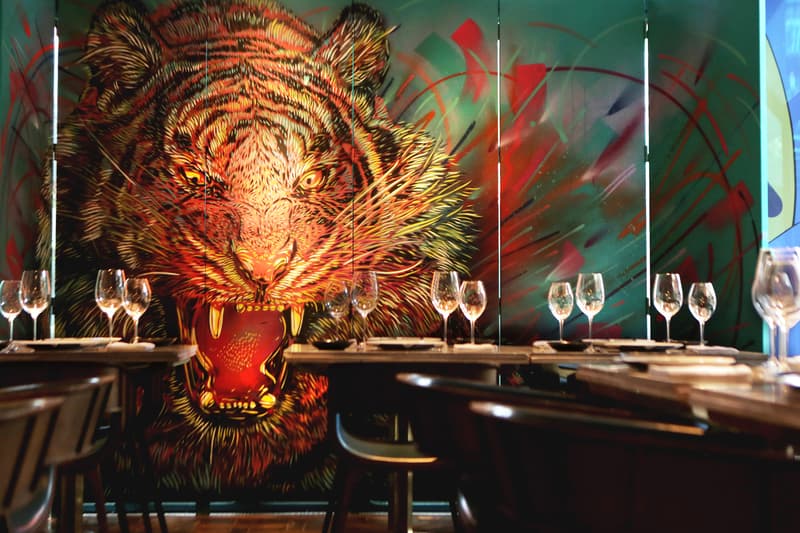 Situated at the crossroads of history and geography, Hong Kong is a one-of-a-kind mix of Eastern and Western influences, and there is no better reflection of that than its gastronomic tradition. To the first-time visitor, the city's mosaic of cuisines can seem intimidating given its breadth and depth, which spans everything from lavish French haute cuisine and rarefied dim sum creations, to salt-of-the-earth eateries serving the affectionately named "soy sauce western" that unfailingly brings a nostalgic twinge to the city's children and adults alike.
Through the second installment in our multi-part city guide to the Fragrant Harbor, we're attempting to dissect Hong Kong's thriving restaurant and bar scene by selecting the paragons of each culinary discipline, sprinkled with a few of our staff favorites from the HYPEBEAST office. Bypassing some of the city's better-known eats at the likes of Yardbird, Little Bao and Ho Lee Fook, we've honed in on the gems that you might previously have only uncovered on your second or third visit to this epicurean capital.
Take a look at our selection below, and don't miss our pick of Hong Kong's best select shops.
Restaurants
Mott 32
1 of 6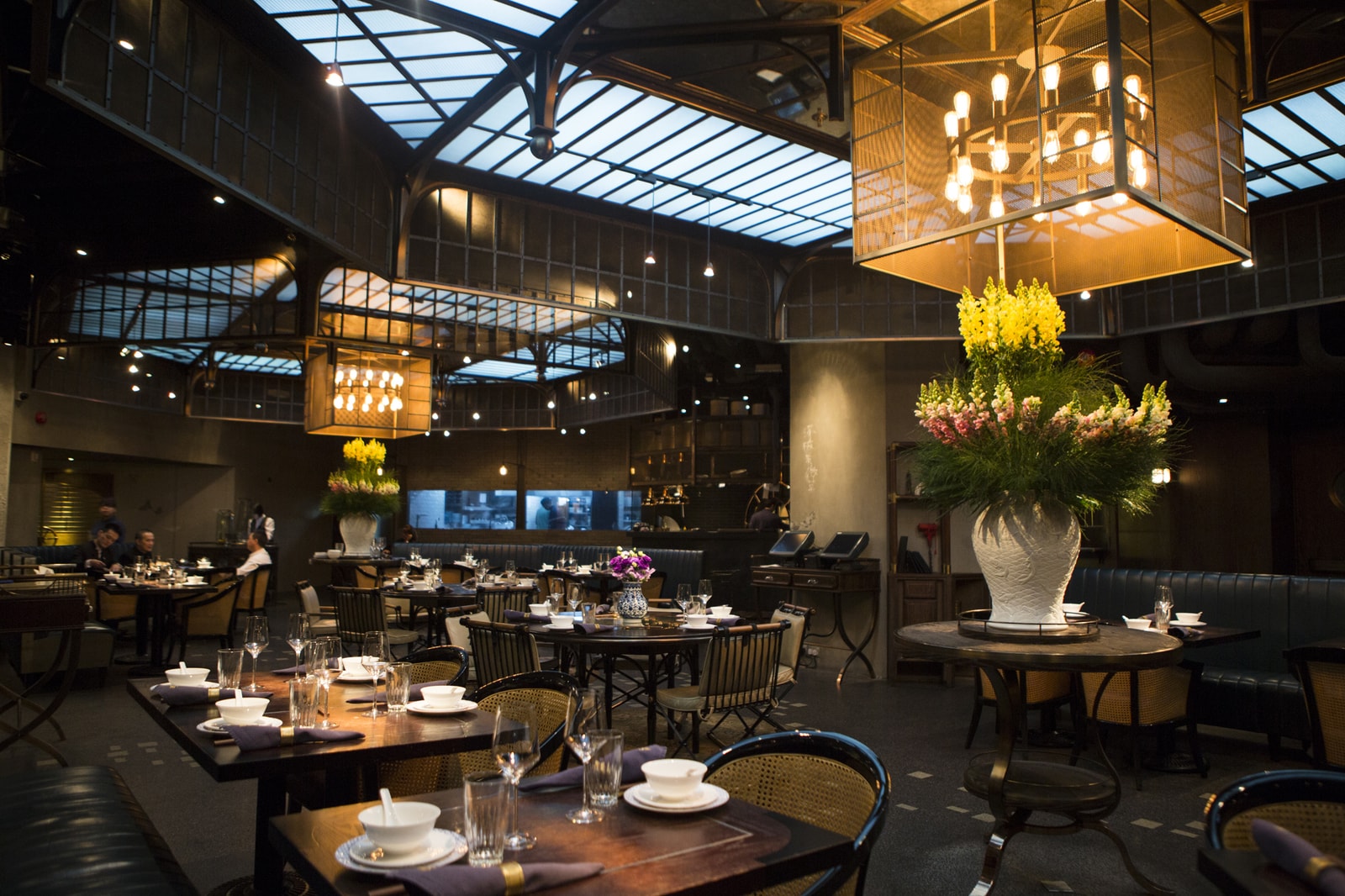 2 of 6
3 of 6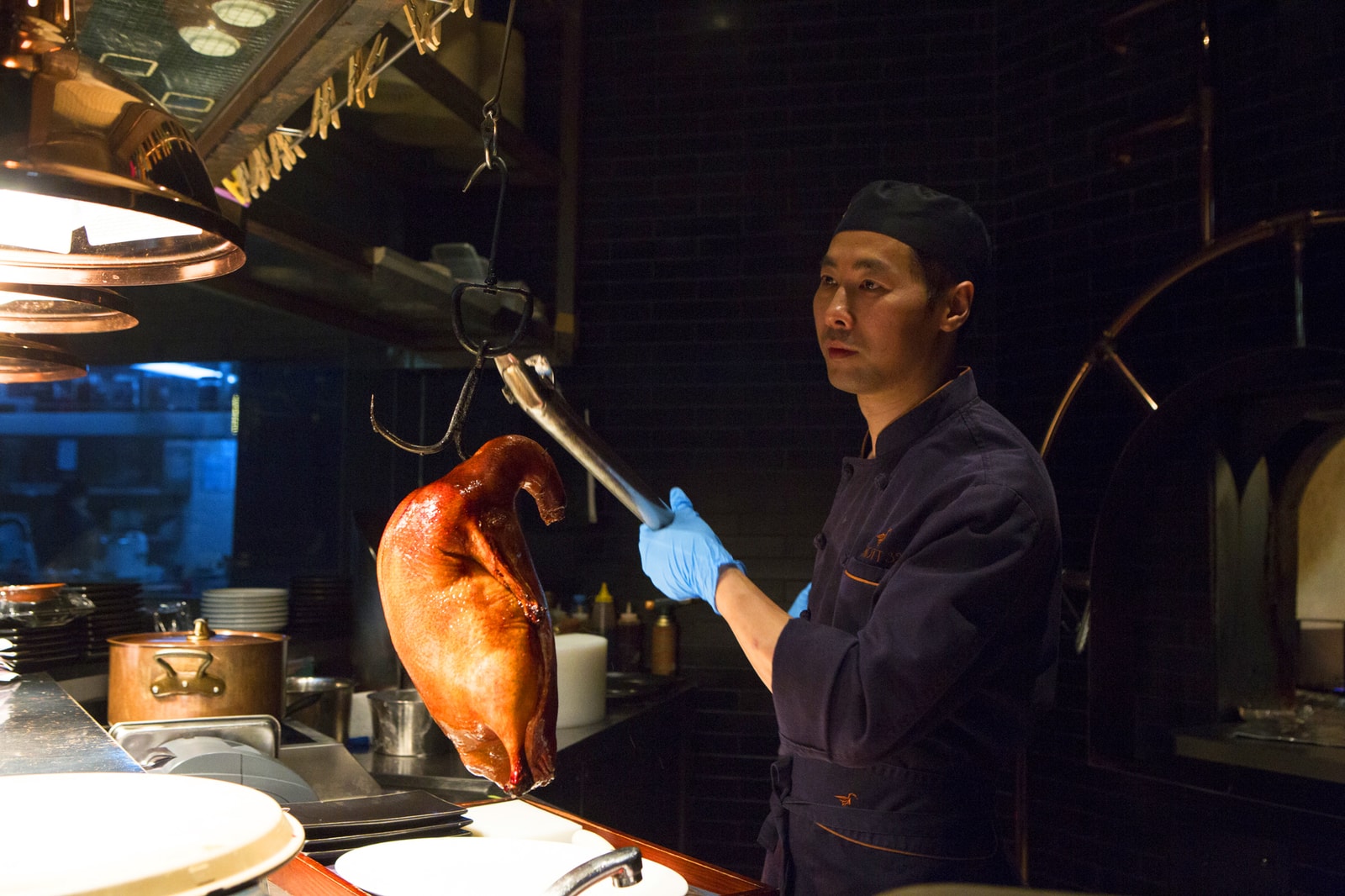 4 of 6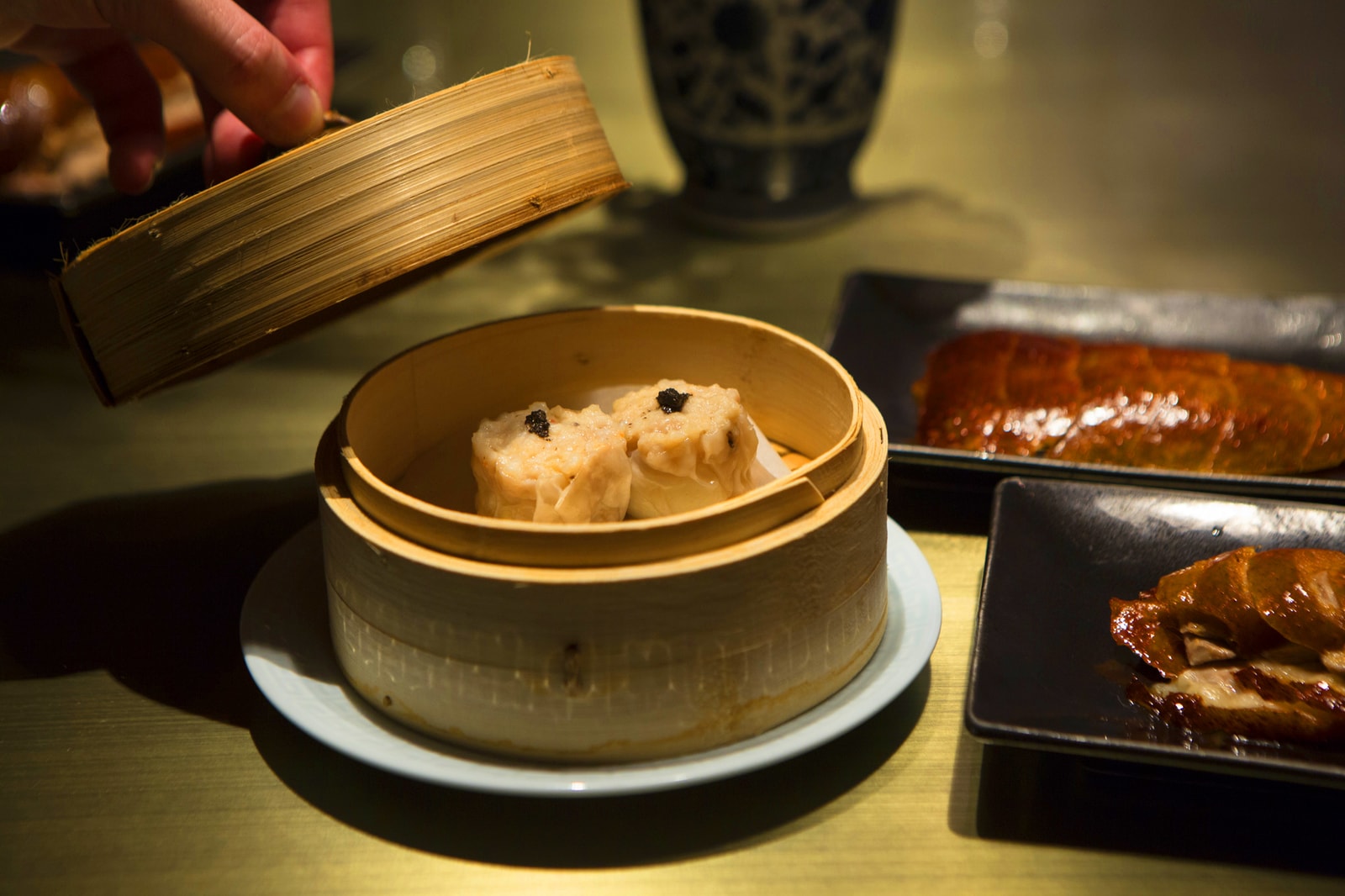 5 of 6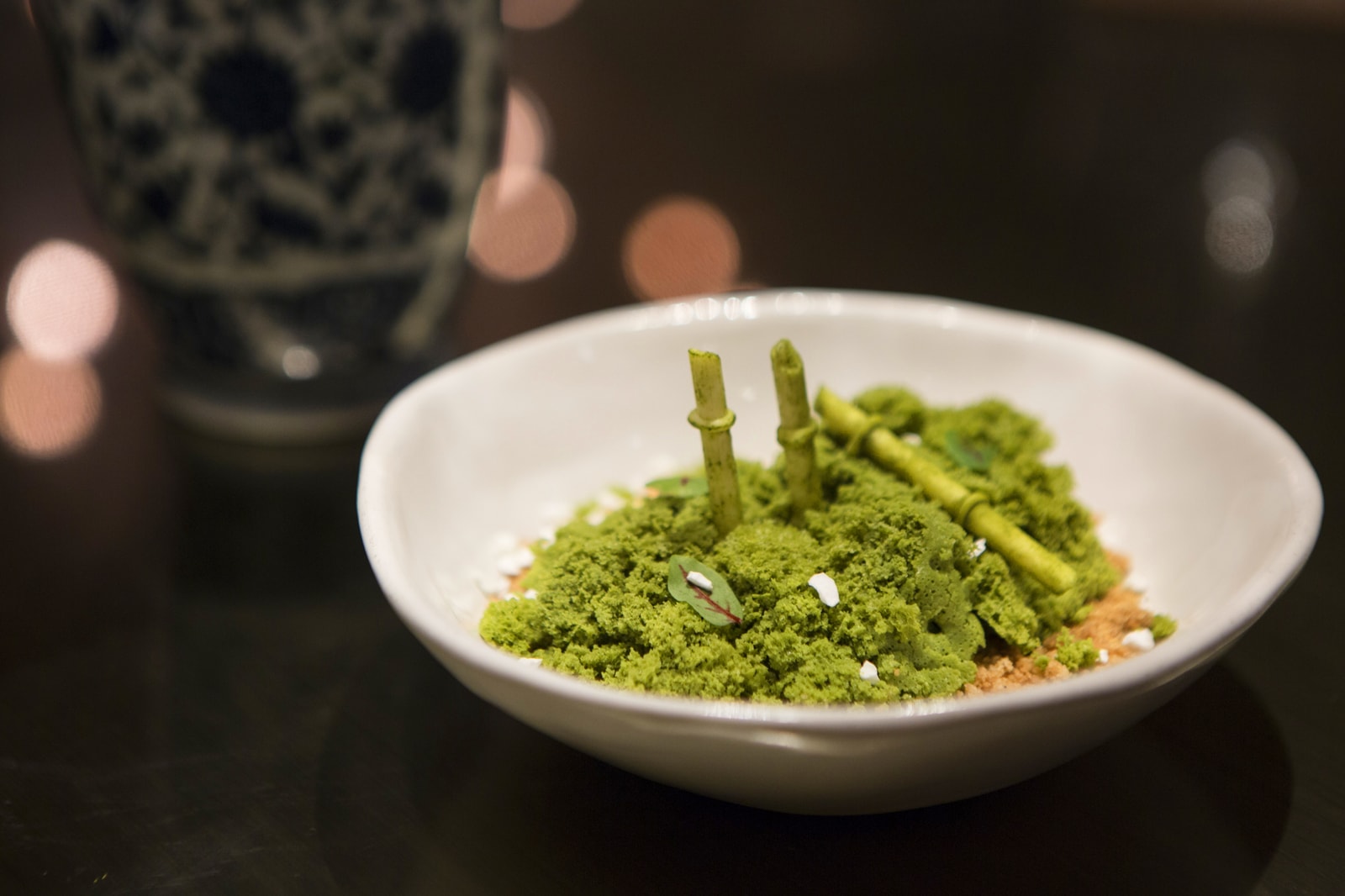 6 of 6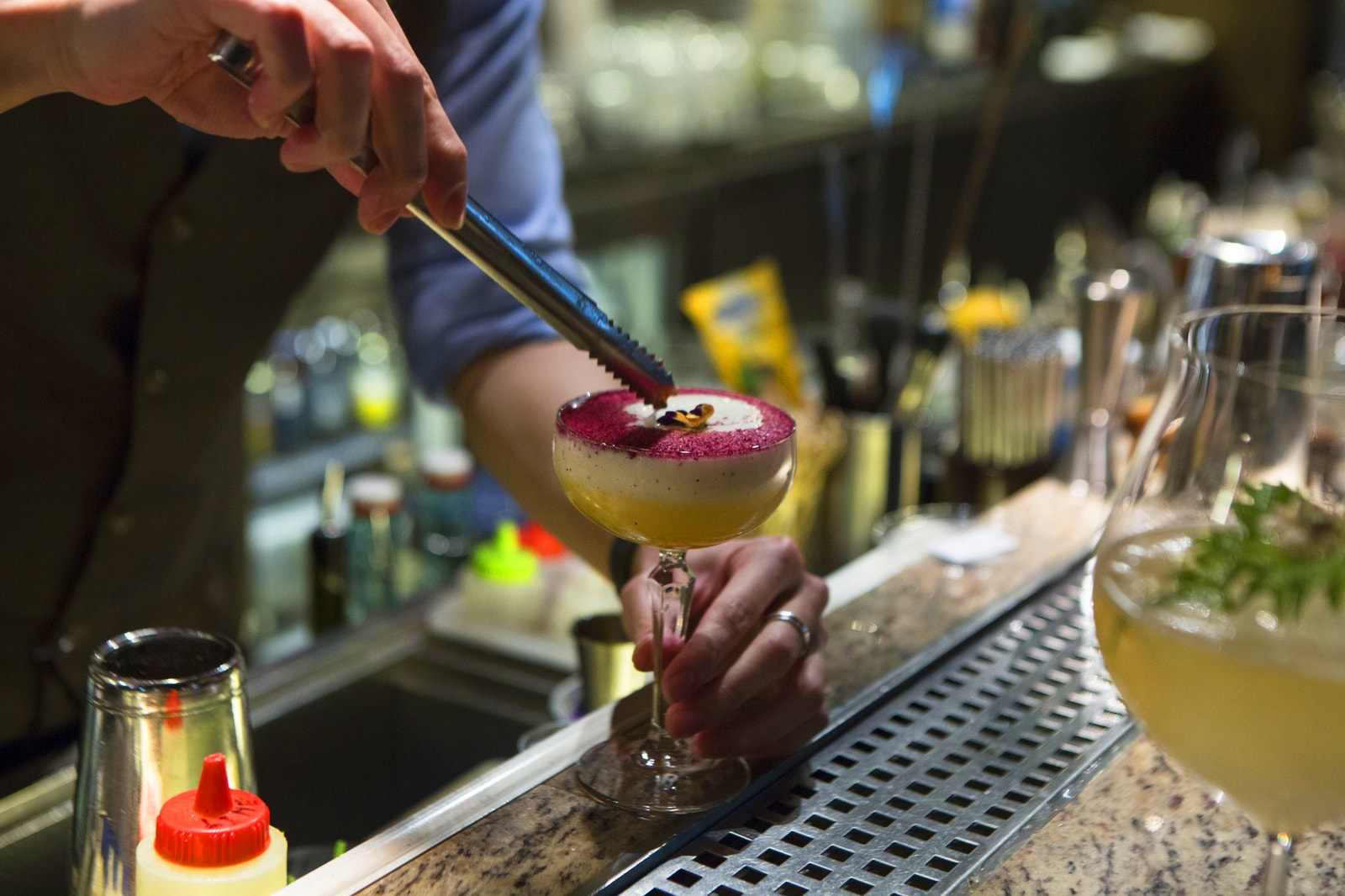 Housed in the former storage facility of the Standard Chartered Bank, Mott 32 is as atmospheric as they come. Diners must first descend via narrow escalator into the bowels of the building, where they are greeted by the sight of the grand, 7,500-square-foot atrium. Designed by Joyce Wang, the space subsequently won the 2014 World Interior of the Year Award for its Chinoiserie-tinged industrial interior, which features a Chinese apothecary-inspired bar and private dining rooms tucked away in bank vaults that previously housed the heirlooms of the city's wealthiest clans. Mott 32's extensive menu includes traditional Cantonese, Sichuan and Beijing delicacies — among the best dishes are the Iberico char siu BBQ pork, Kurobuta pork and quail egg siu mai dumplings, and the crispy Peking duck to which the restaurant devotes a custom-built duck oven. Robust tea and wine selections are also available for pairings.
Address: Basement, Standard Chartered Bank Building, 4 Des Voeux Rd Central, Central
Belon
1 of 5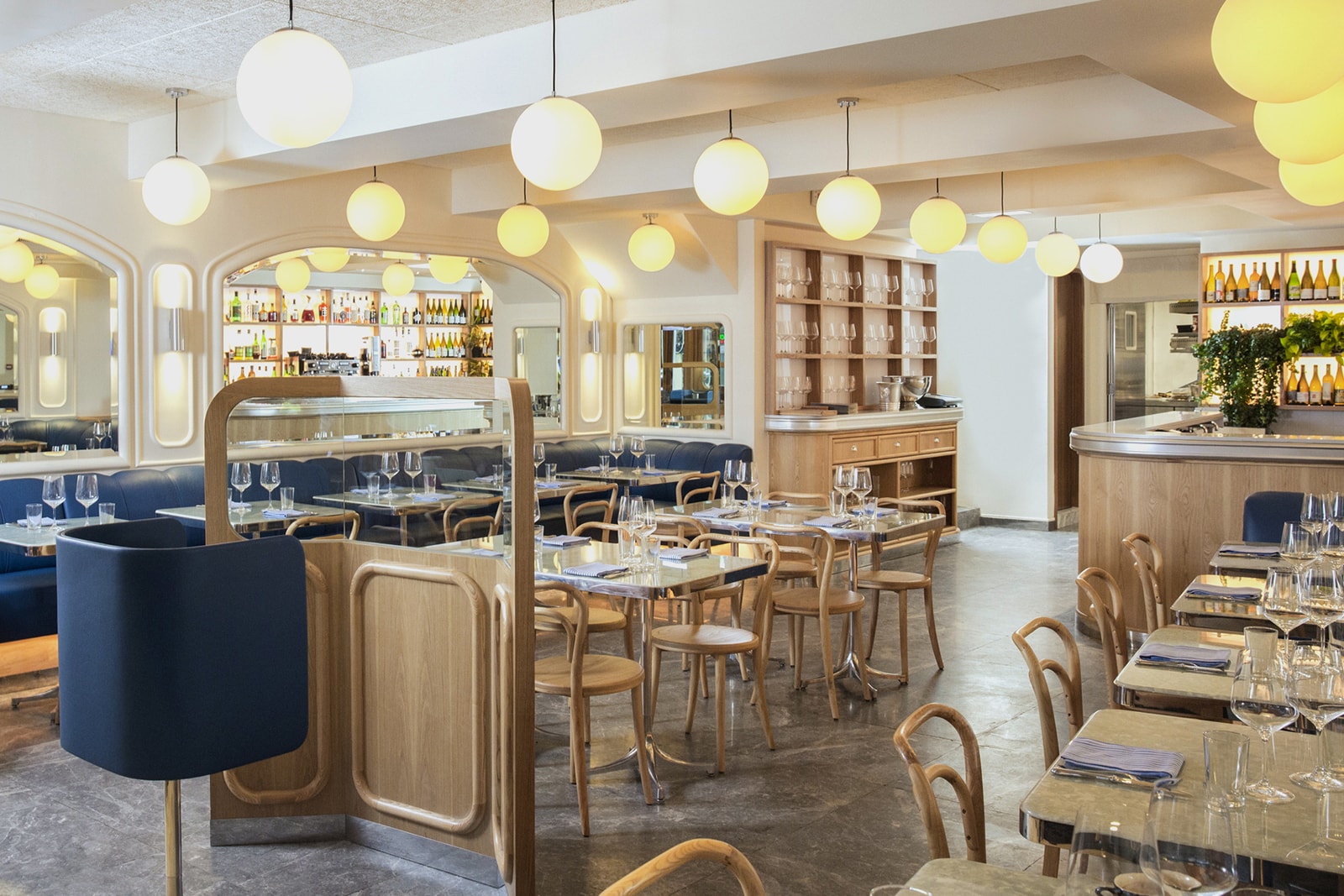 2 of 5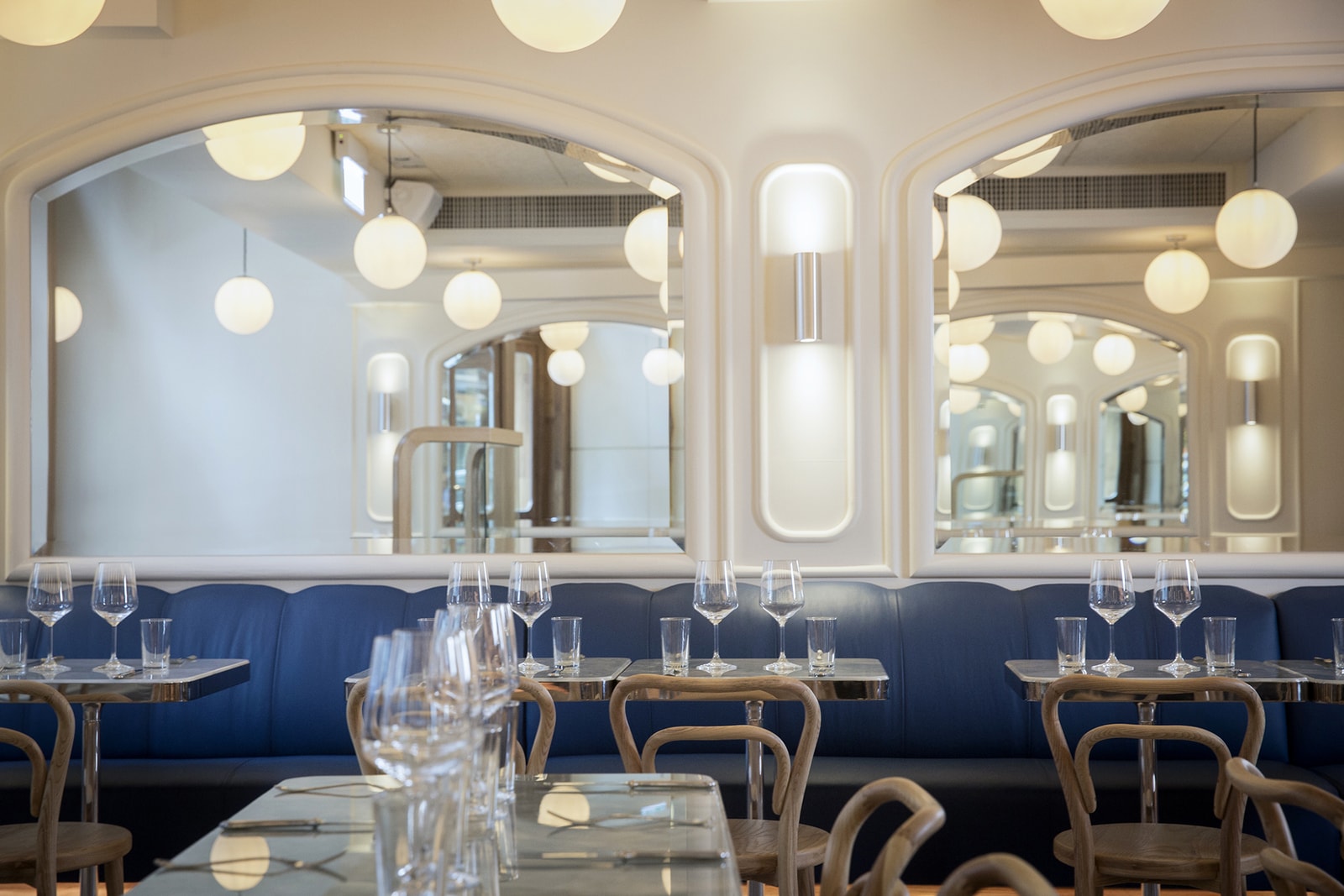 3 of 5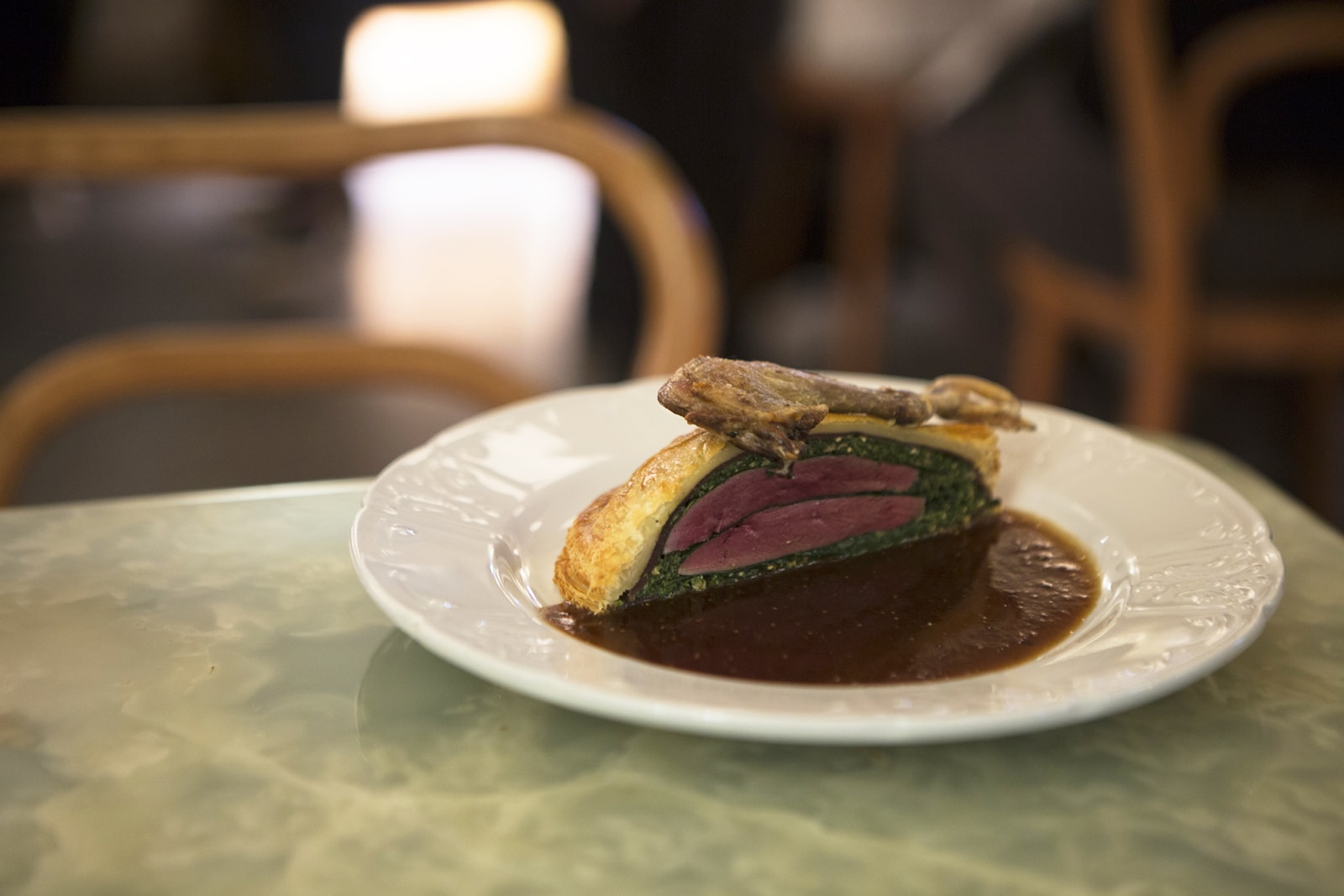 4 of 5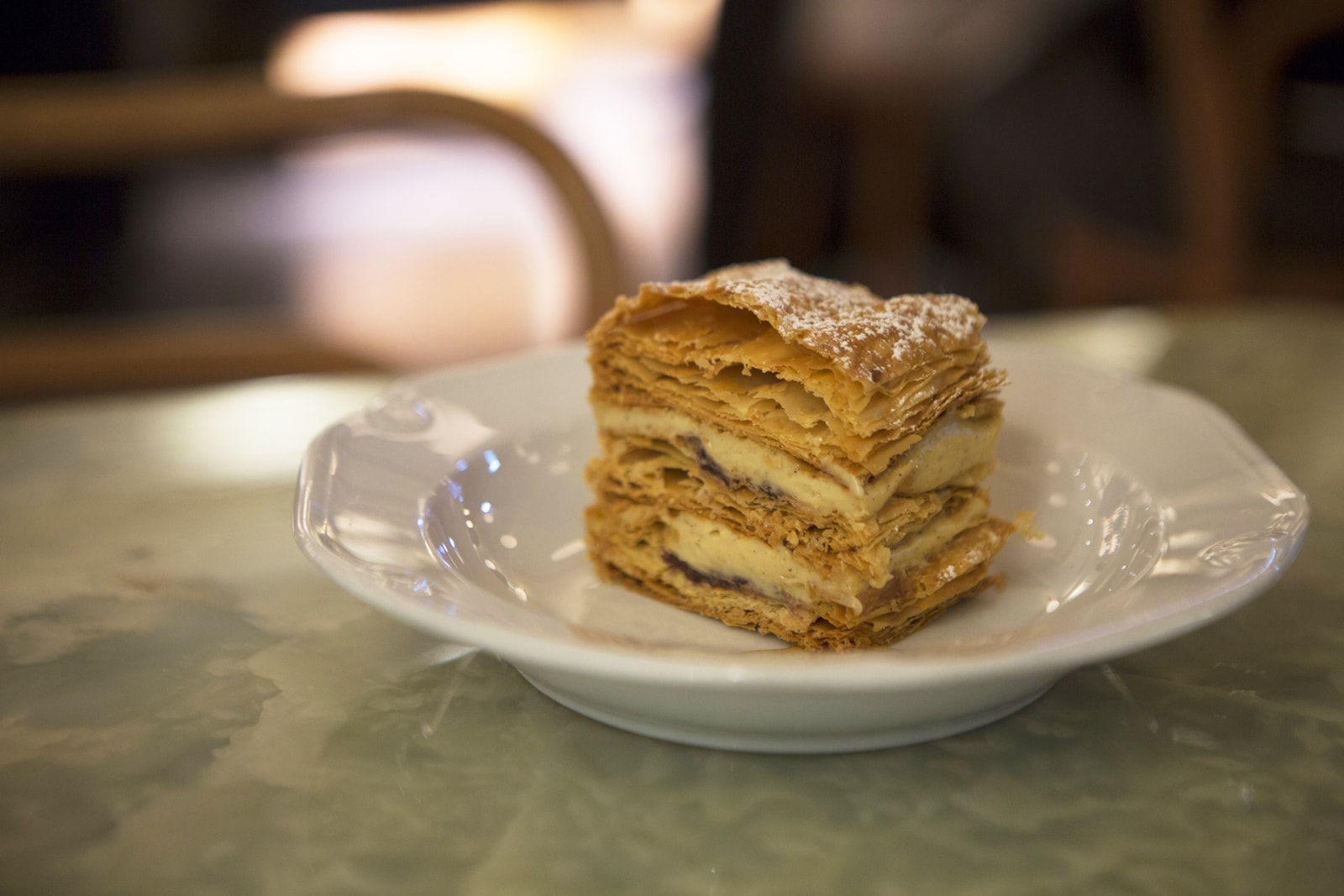 5 of 5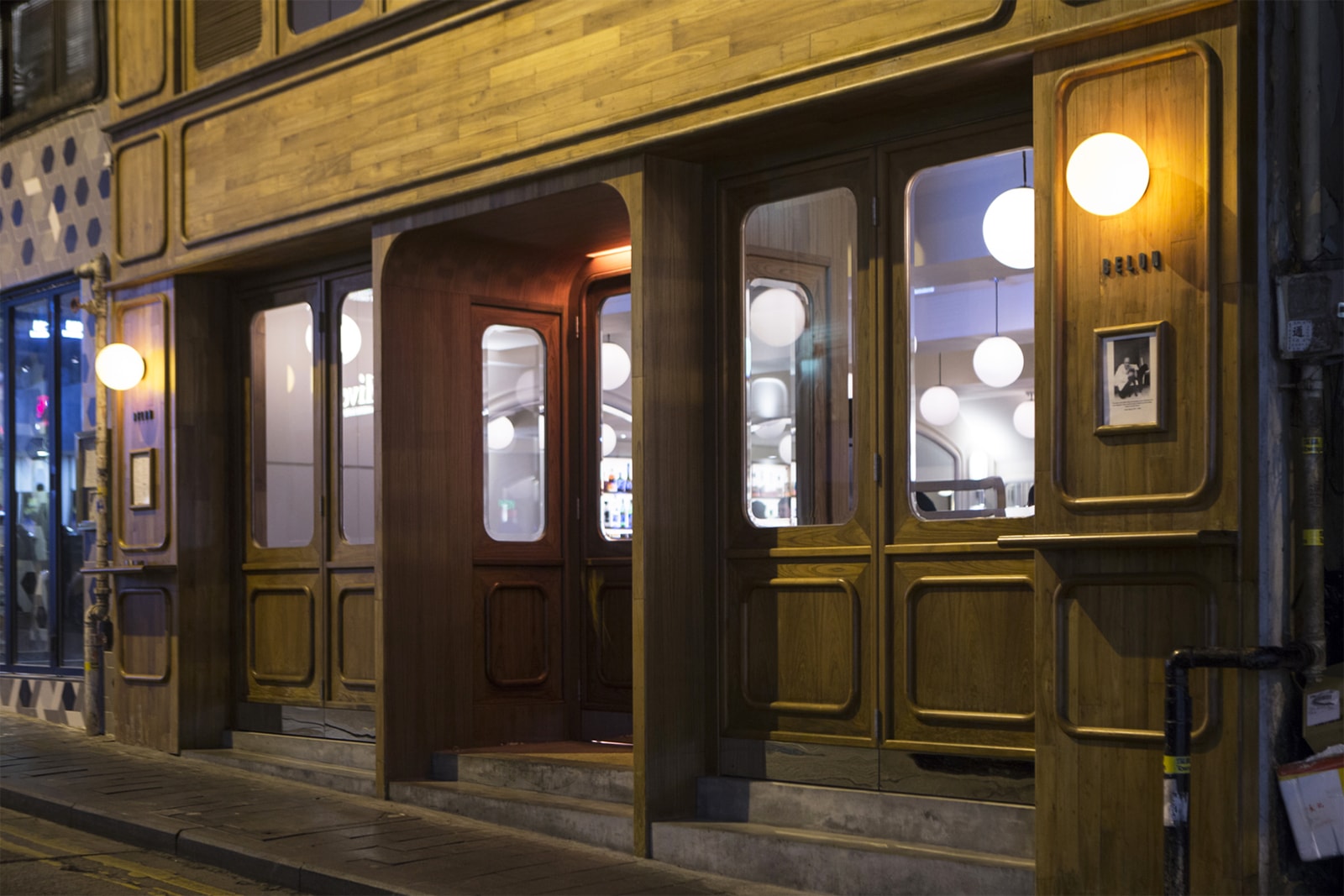 Among the faux English pubs and trendy shisha bars of the SoHo drinking district sits the unlikely and unashamedly French addition of Belon. Drawing passers-by in with its warm wood facade and its distinctive orb-like ceiling lights, the mid-sized bistro is decorated with typically Parisian furniture and ample use of mirrors (most liberally used in the bathrooms), creating an atmosphere of intimate levity. Under the helm of chef Daniel Calvert, Belon somehow makes the farm-to-table approach work wonders in Hong Kong's notoriously farmland-starved territory. The menu changes seasonally, but items of note include the house-made leavened bread, whole roasted chicken, and foie gras "au torchon" with blackberries.
Address: 41 Elgin St, Central
Okra
1 of 6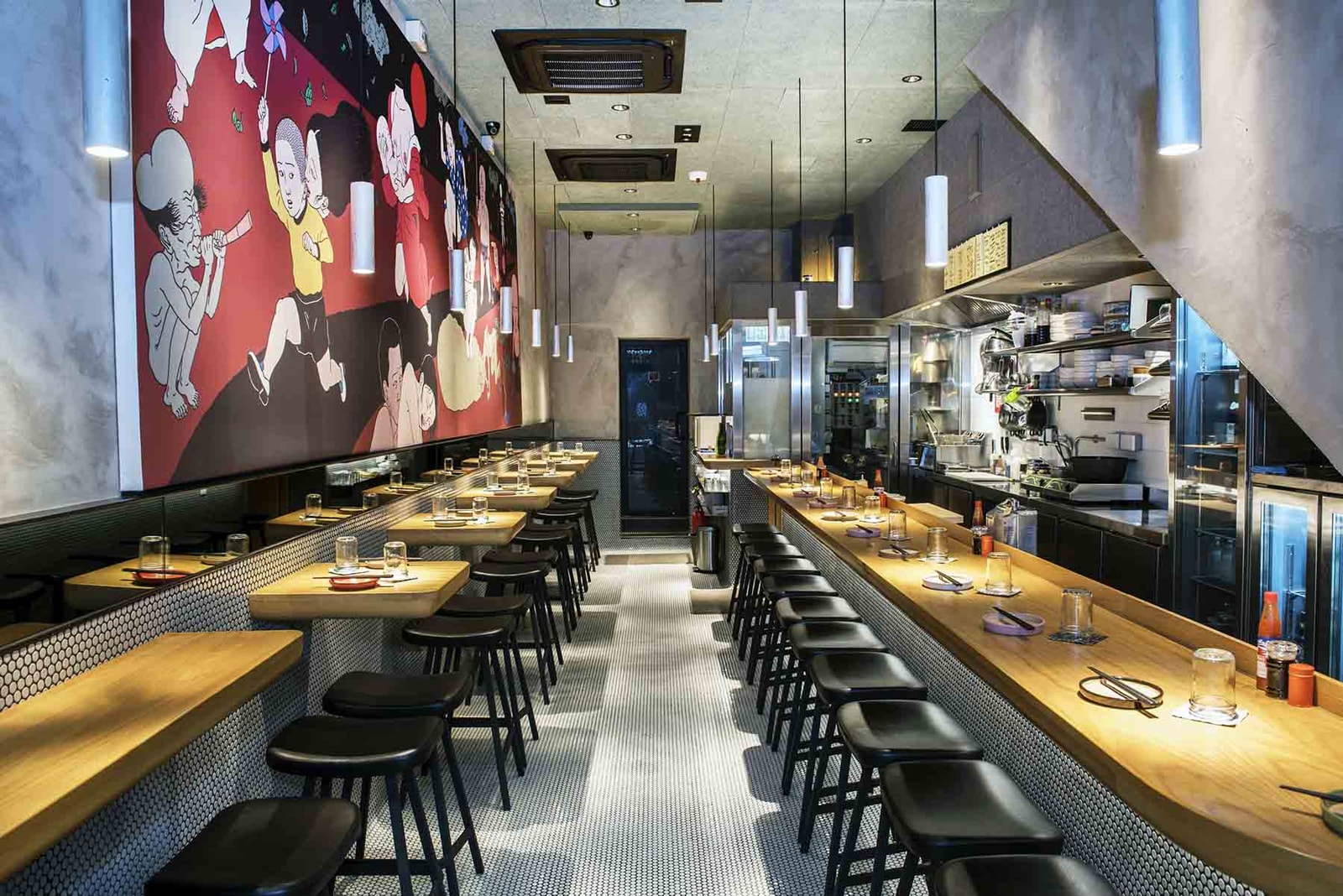 2 of 6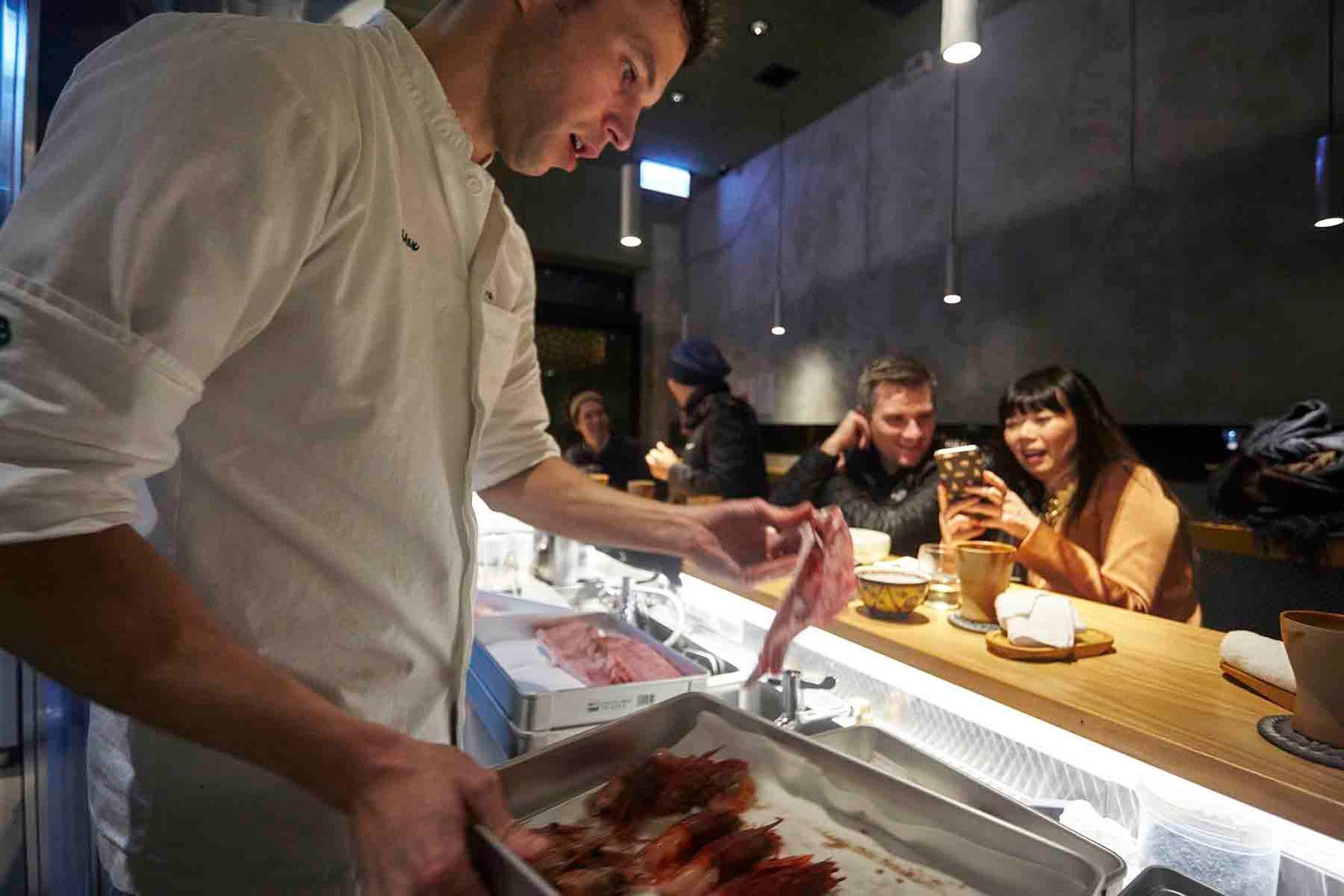 3 of 6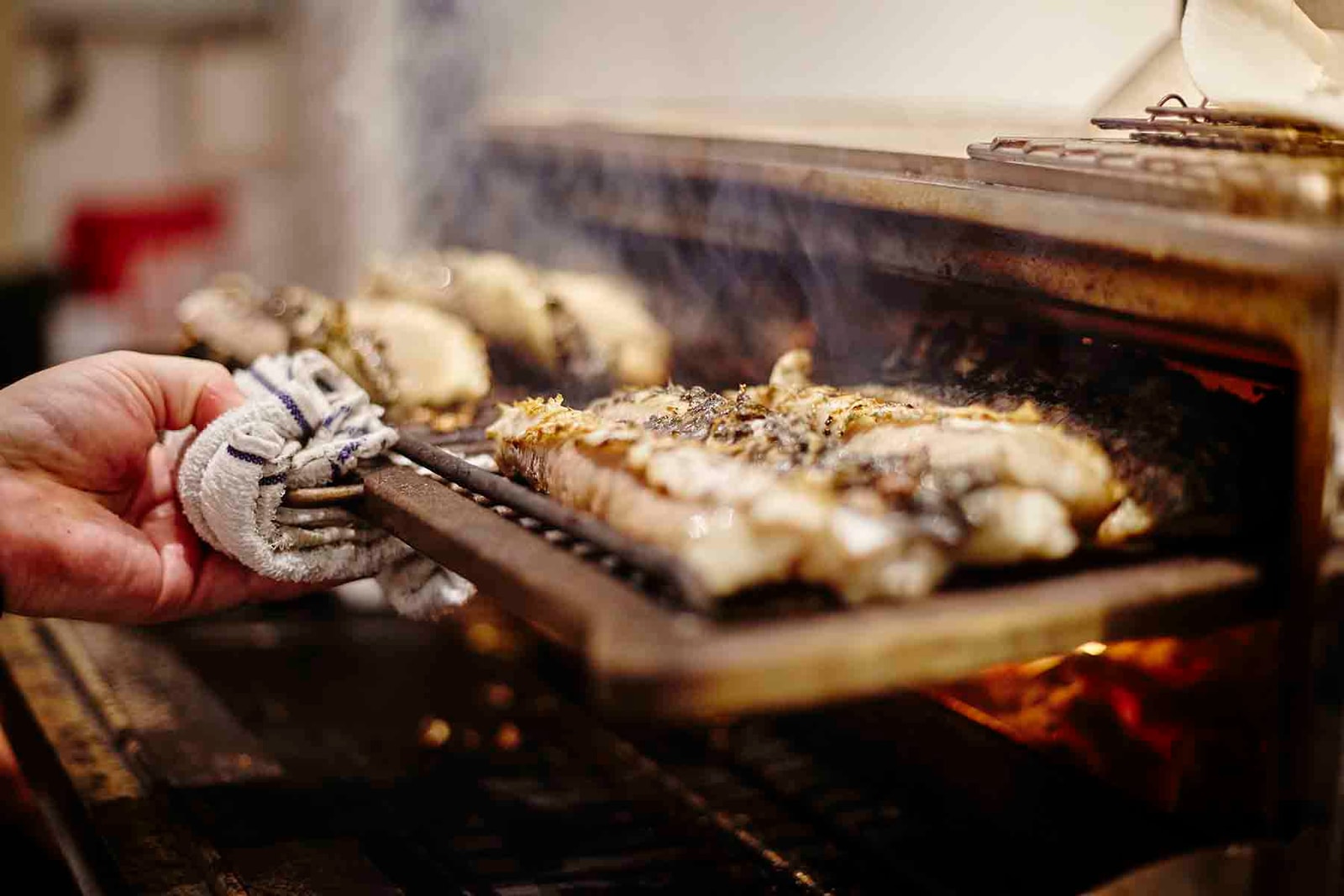 4 of 6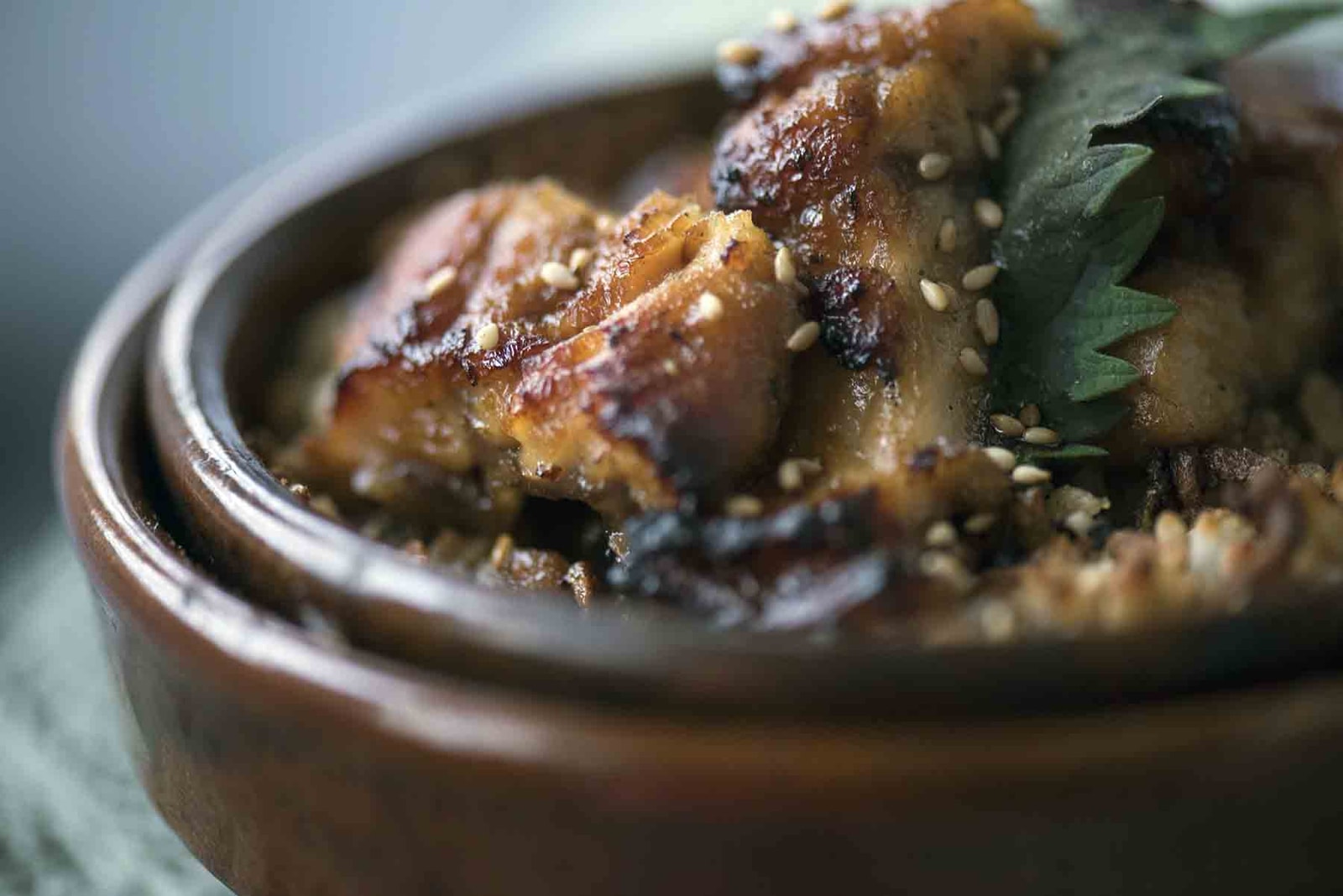 5 of 6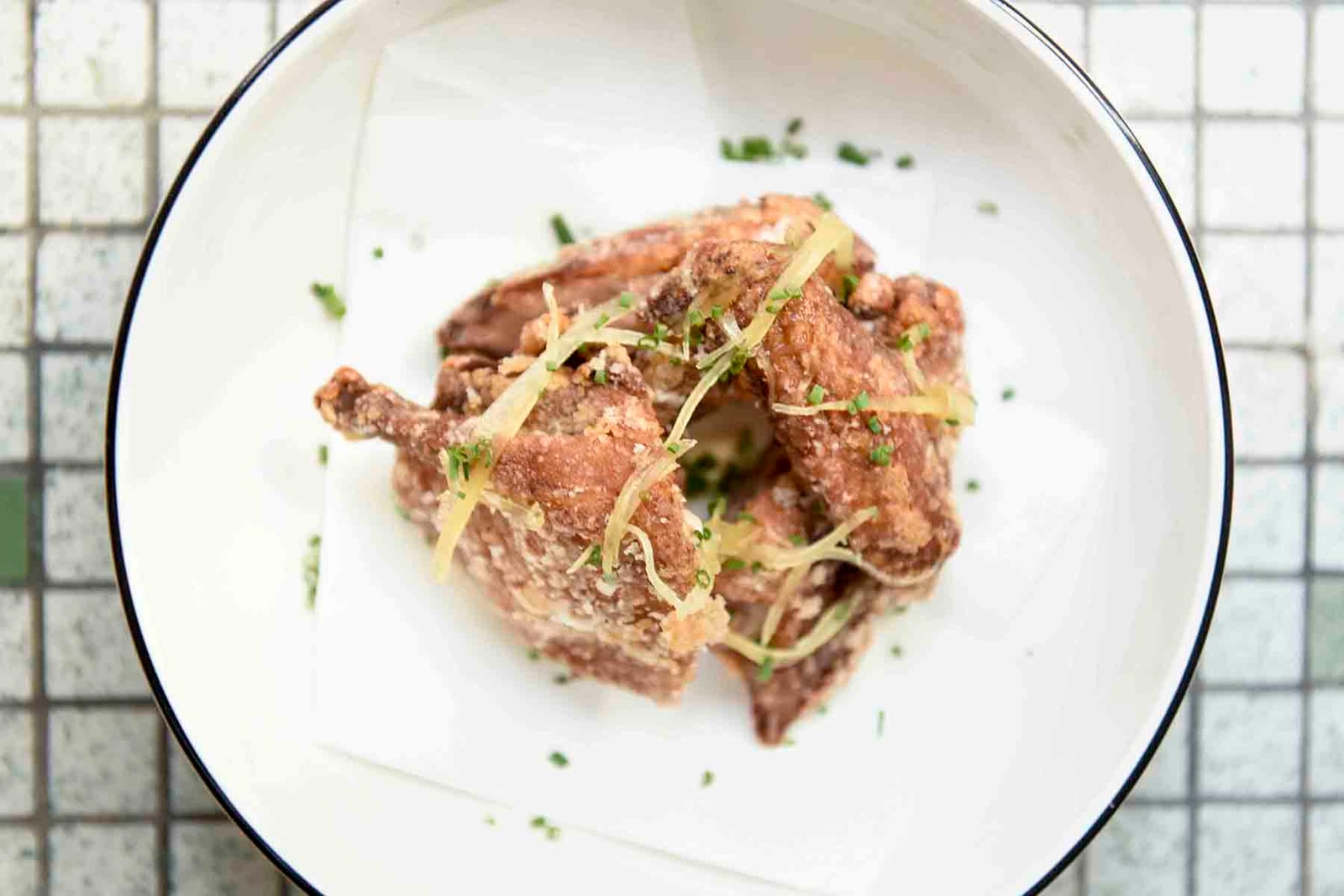 6 of 6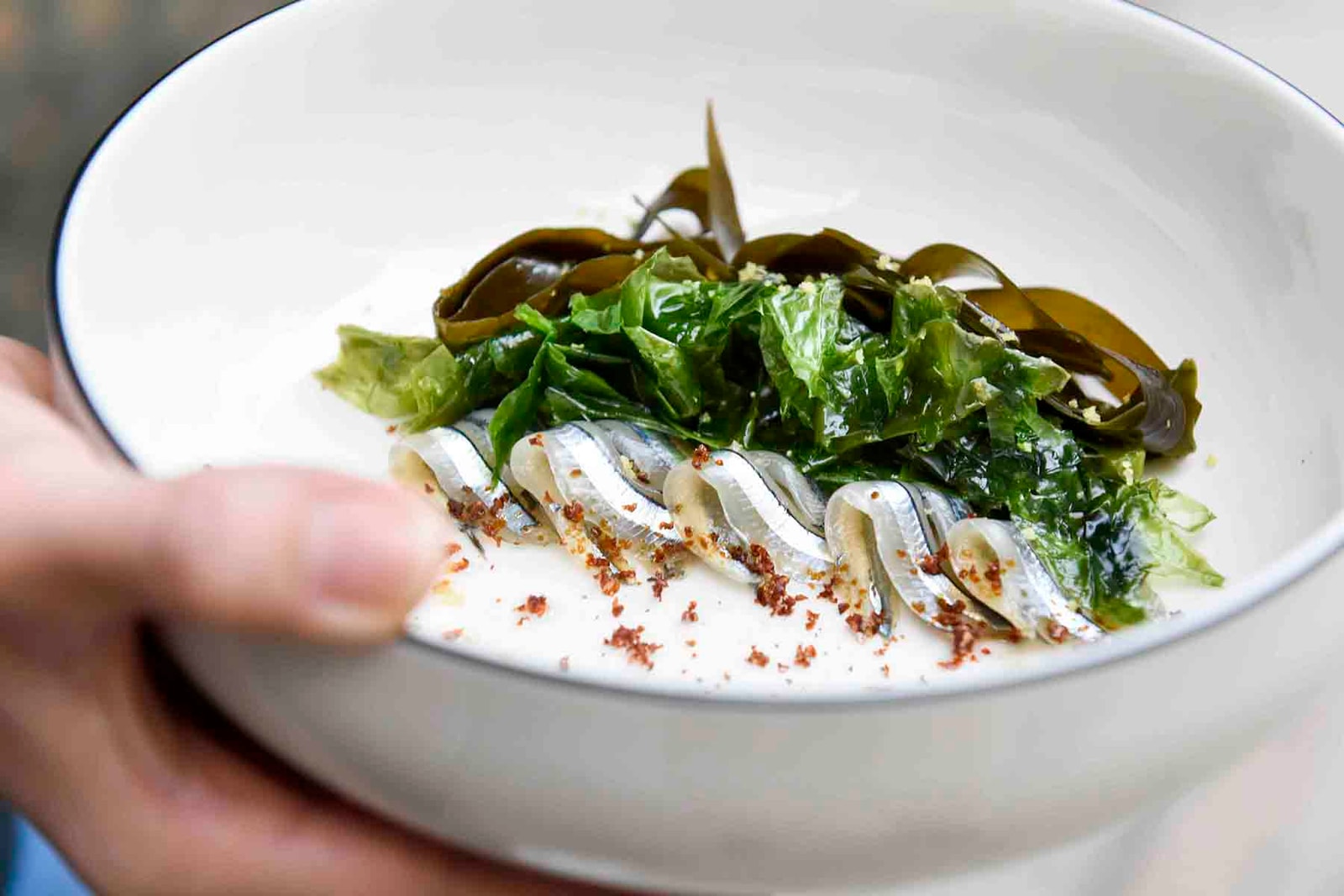 Photo credit: Okra
Hong Kong's restaurant landscape is littered with true-to-tradition Japanese restaurants that adhere to the strictest interpretations of Edo-period sushi and sashimi. While this approach certainly informs New Orleans-born chef Max Levy's creations at casual-dining izakaya Okra, it remains just that — a source of inspiration for Levy to diverge from as he pleases. The resulting dishes are revelatory with their complex juxtaposition of flavors and fresh ingredients — of note were the smoked bonito zuke, the nigari sai tofu made daily in-house, hentai pigeon tatsuta, and unagi fun rice bowl. The sake menu is extensive thanks to an exclusive partnership with the Wakatakeya brewery and features hard-to-find unpasteurized and unpolished varieties. In combination with the eclectic music playlist, engaging service and the stylish Sean Dix-designed interior, Okra makes for one of the more unique interpretations of Japanese cuisine in the city.
Address: 110 Queen's Road West, Sai Ying Pun
Dragon Noodles Academy
1 of 7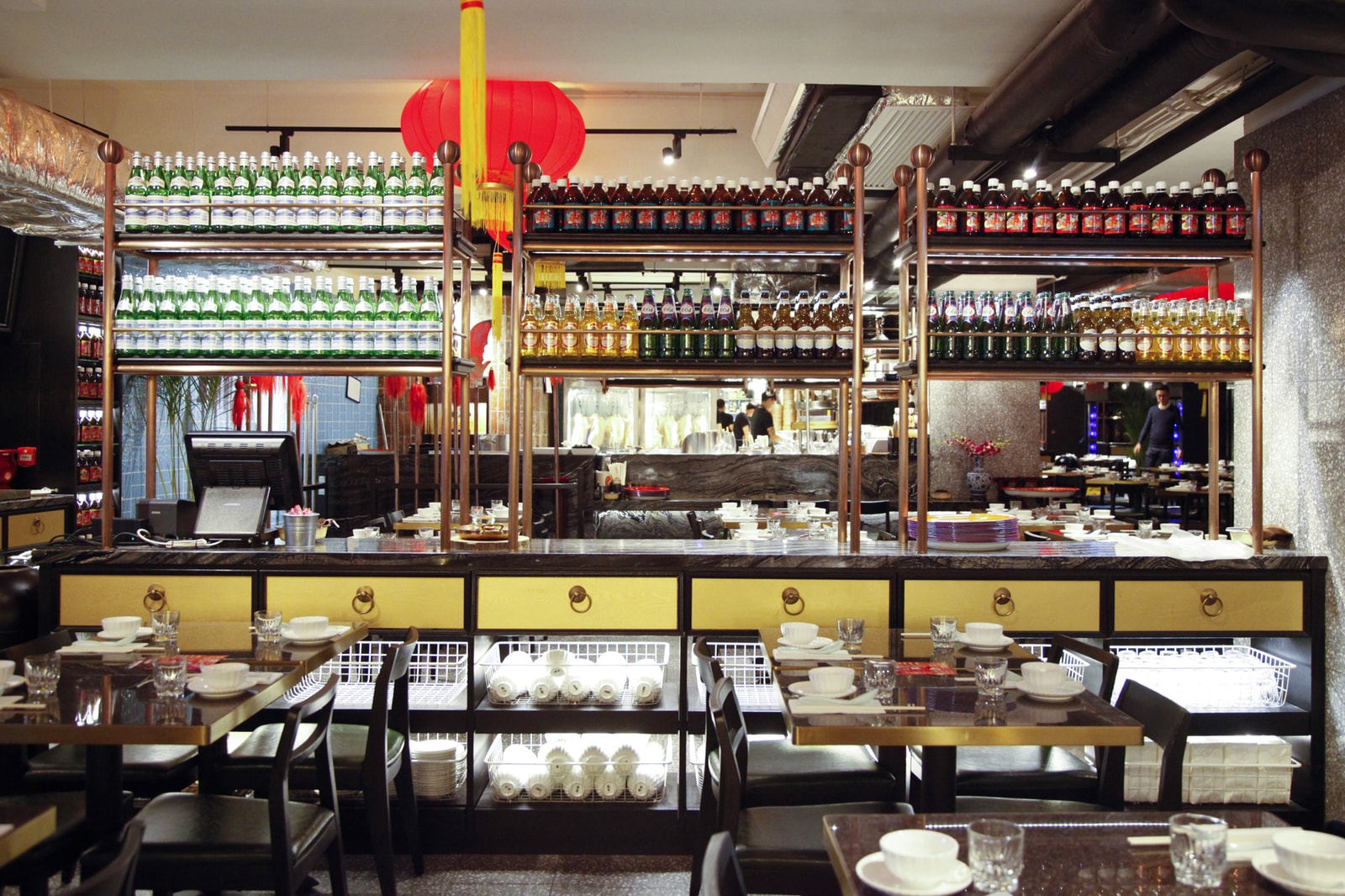 2 of 7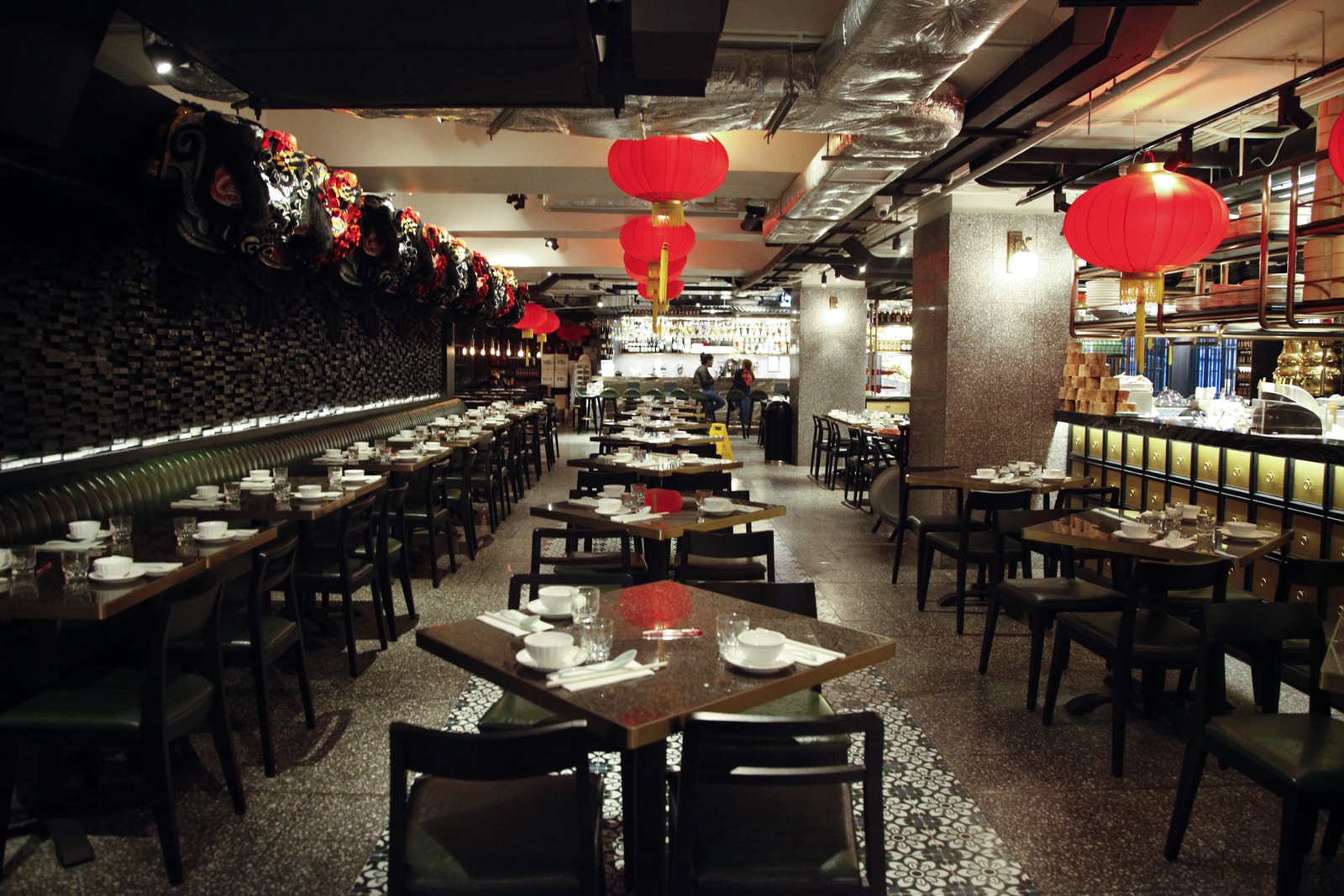 3 of 7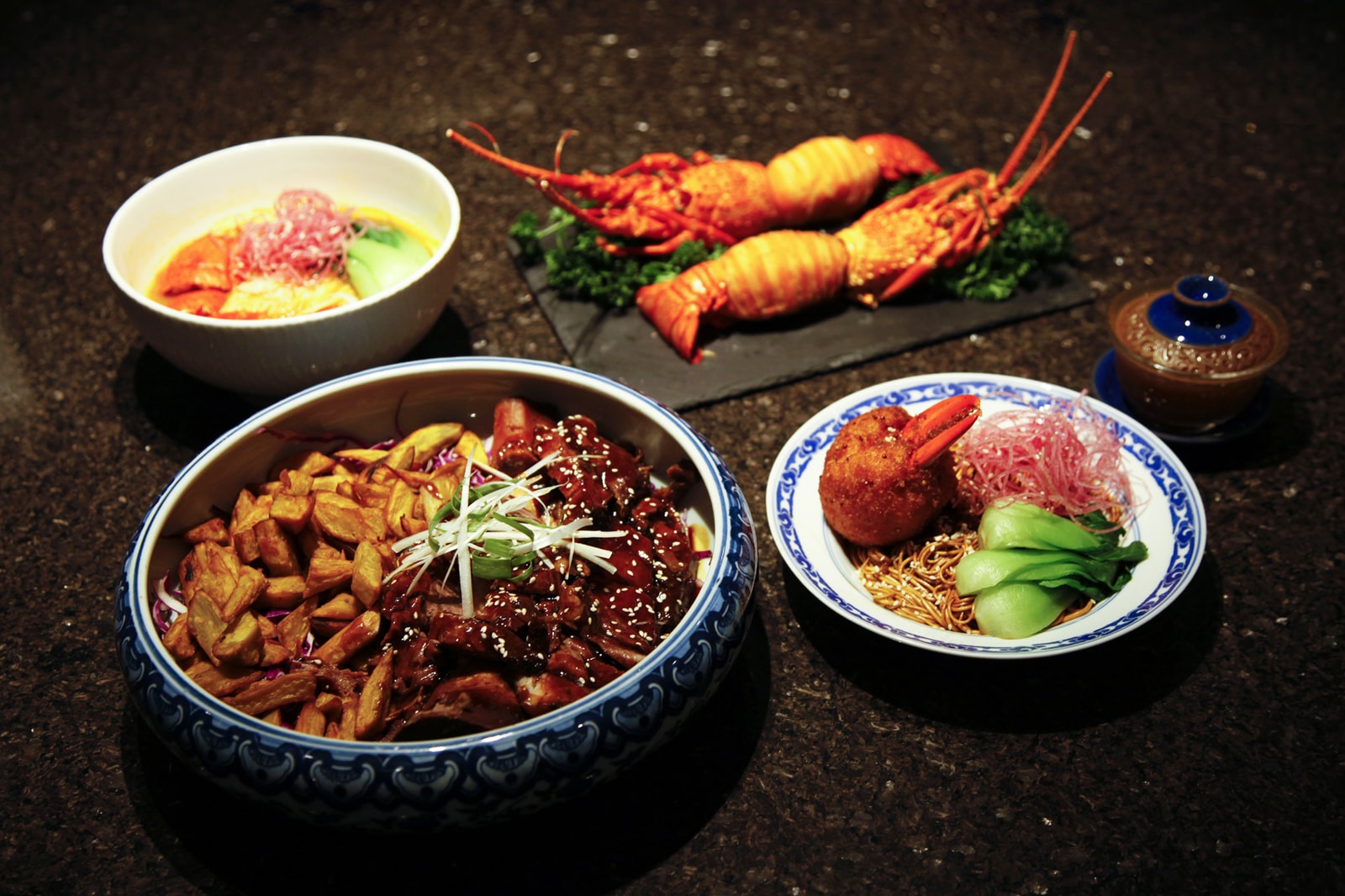 4 of 7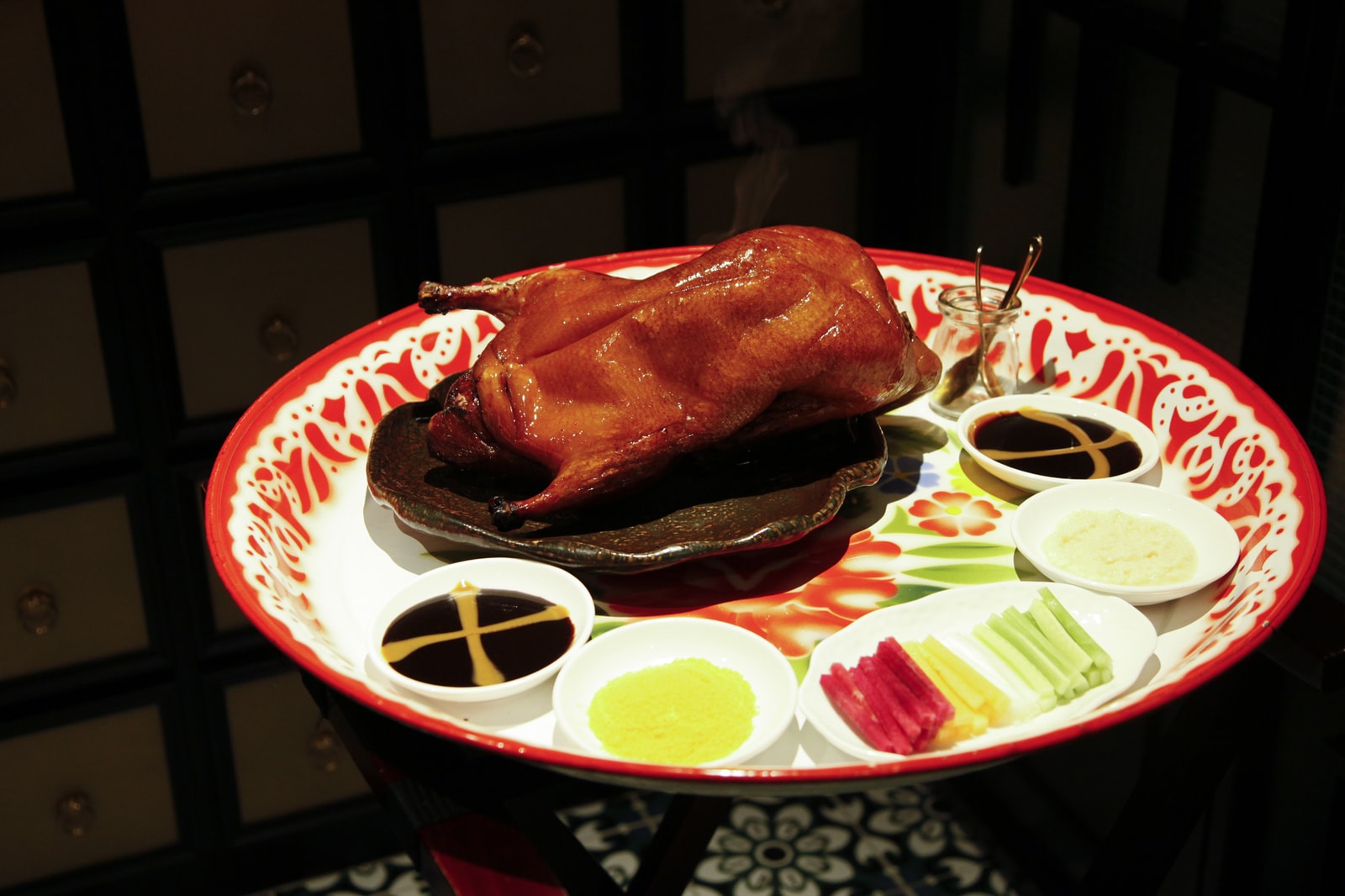 5 of 7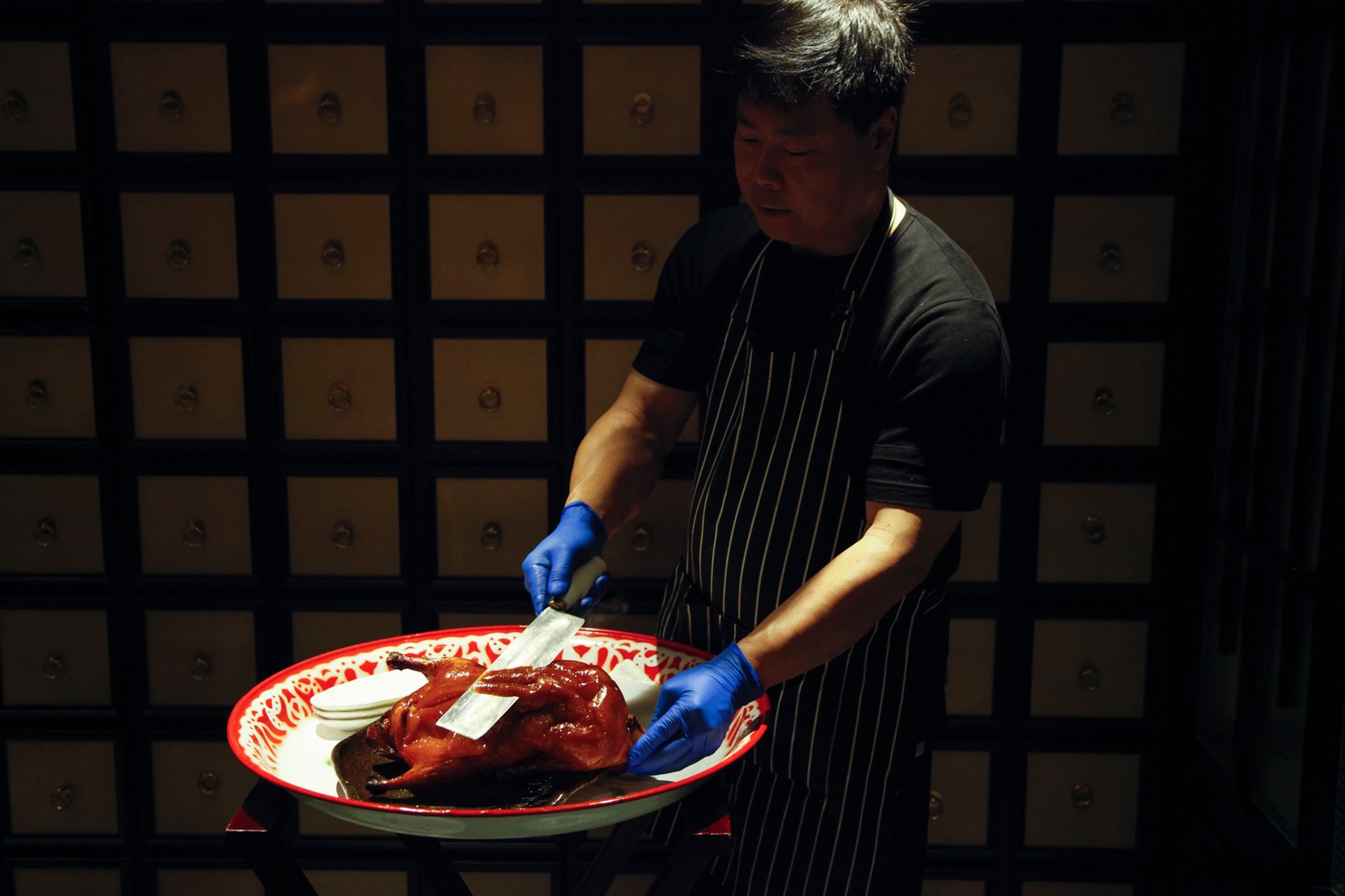 6 of 7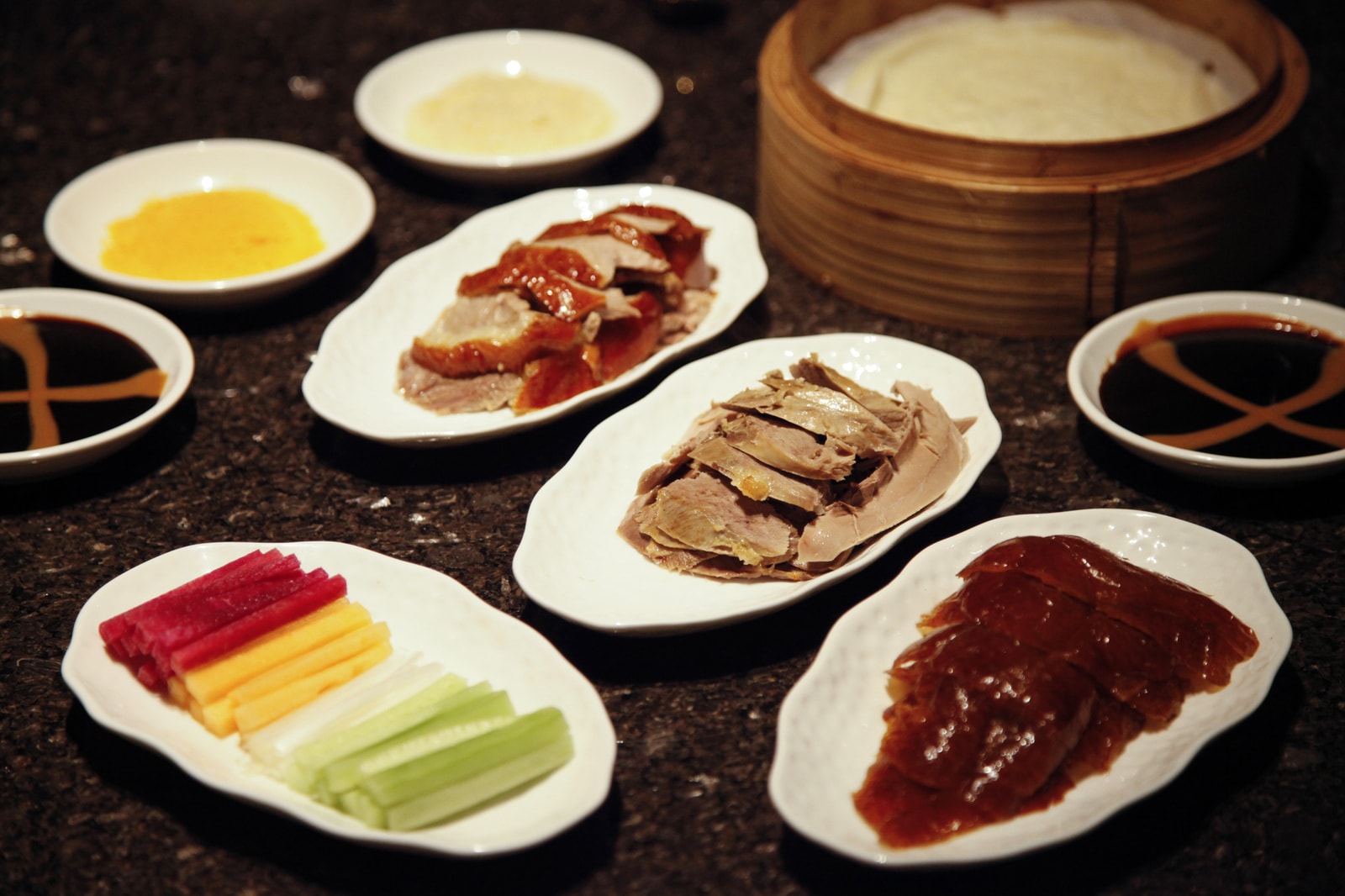 7 of 7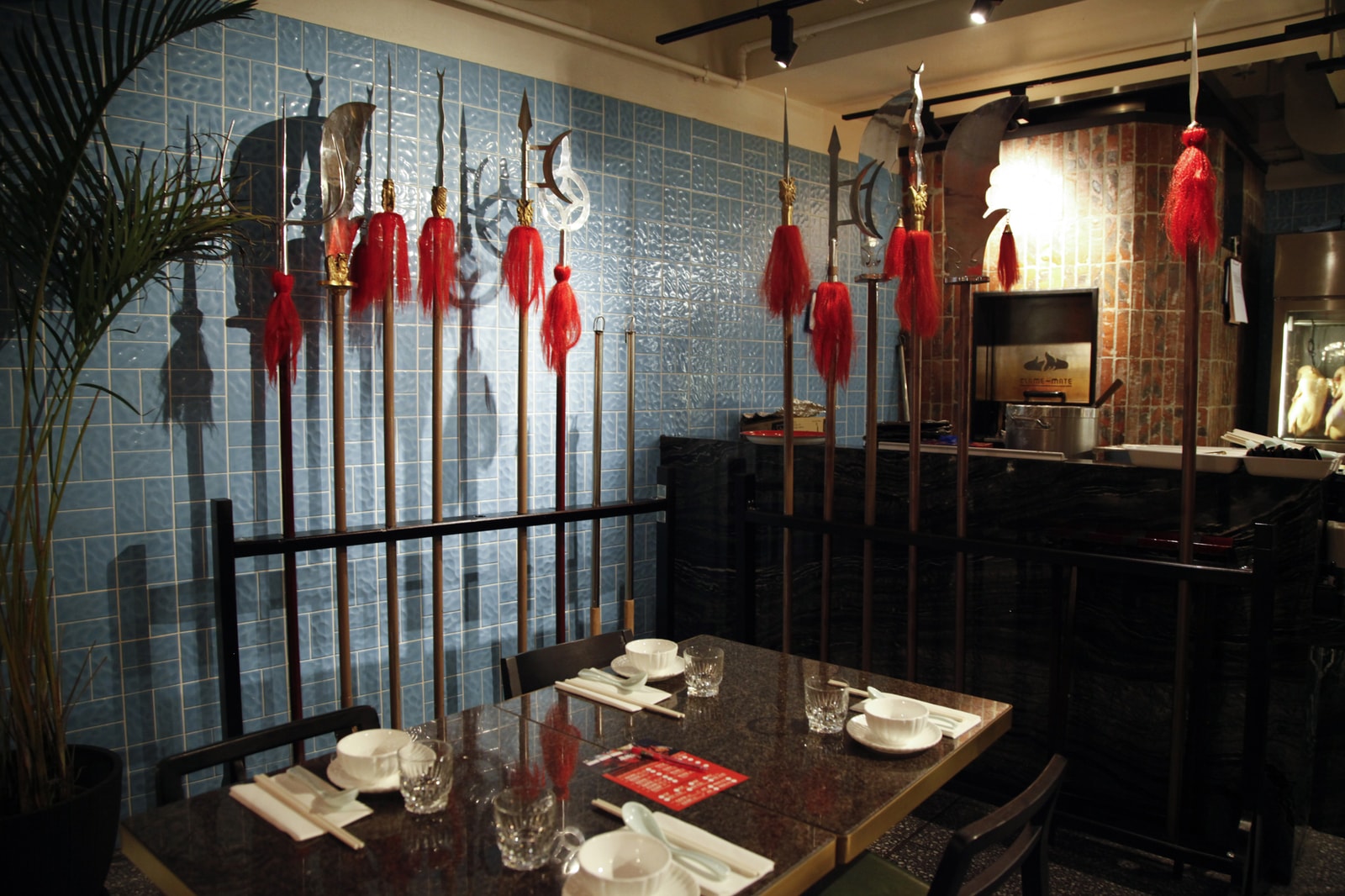 Opened towards the end of 2016, Dragon Noodles Academy aims to capture the DNA (not-so-coincidentally its acronym) of Cantonese cuisine with a slight twist. The restaurant's deceptively diminutive front gives way to an expansive 5,200-square-foot interior that has been impeccably designed to resemble a kung fu academy. Sparing no detail, traditional artisans were invited to create the wall-mounted, 5-meter-long hand-carved golden dragon at the entrance, the 12 papier mâché lion heads that line the length of the main space, and the hammered bronze herbal tea vats that contain DNA's in-house blends. Chefs can be seen pulling the dough for the signature Boston Rock lobster noodles via the long open kitchen, while a fully stocked bar can whip up a variety of Chinese-inspired aromatic cocktails to complement. Alongside the extensive dim sum menu, don't miss DNA's Peking duck prepared table-side, the 12-hour sous-vide beef short ribs, and Instagram-worthy lobster puffs.
Address: Shop G04, Man Yee Arcade, 68 Des Voeux Rd Central, Central
Cheung Hing Coffee Shop
1 of 4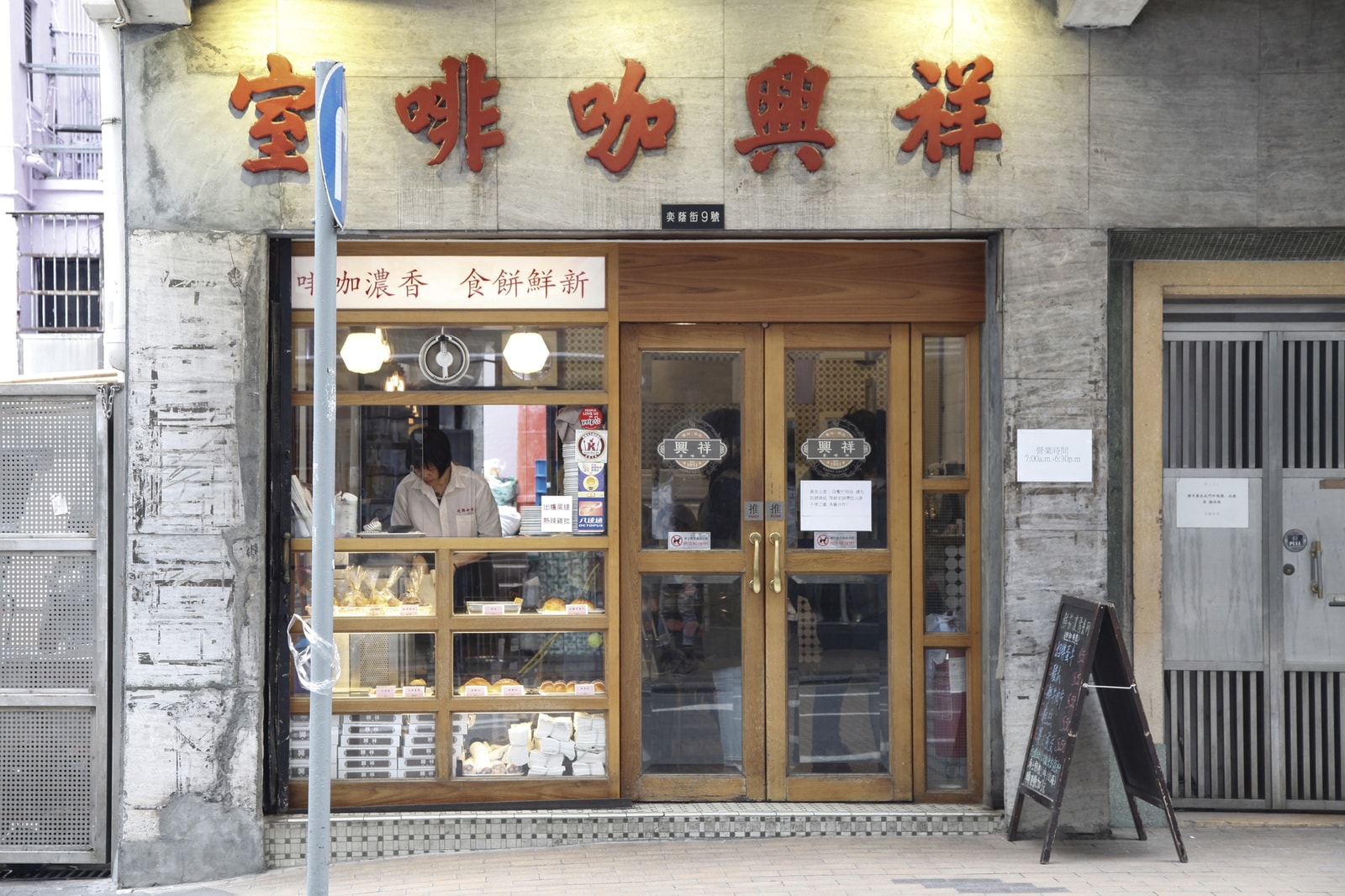 2 of 4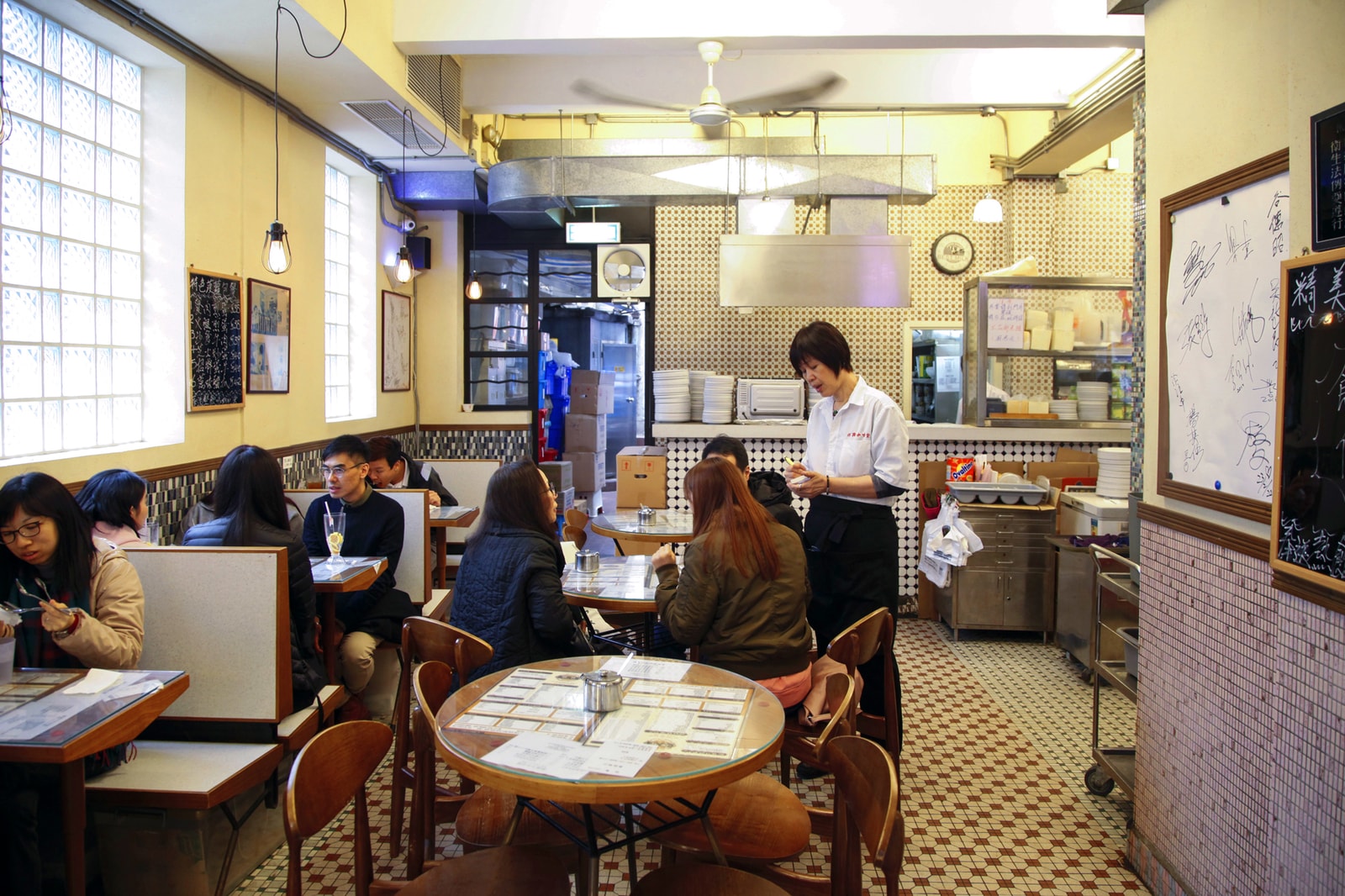 3 of 4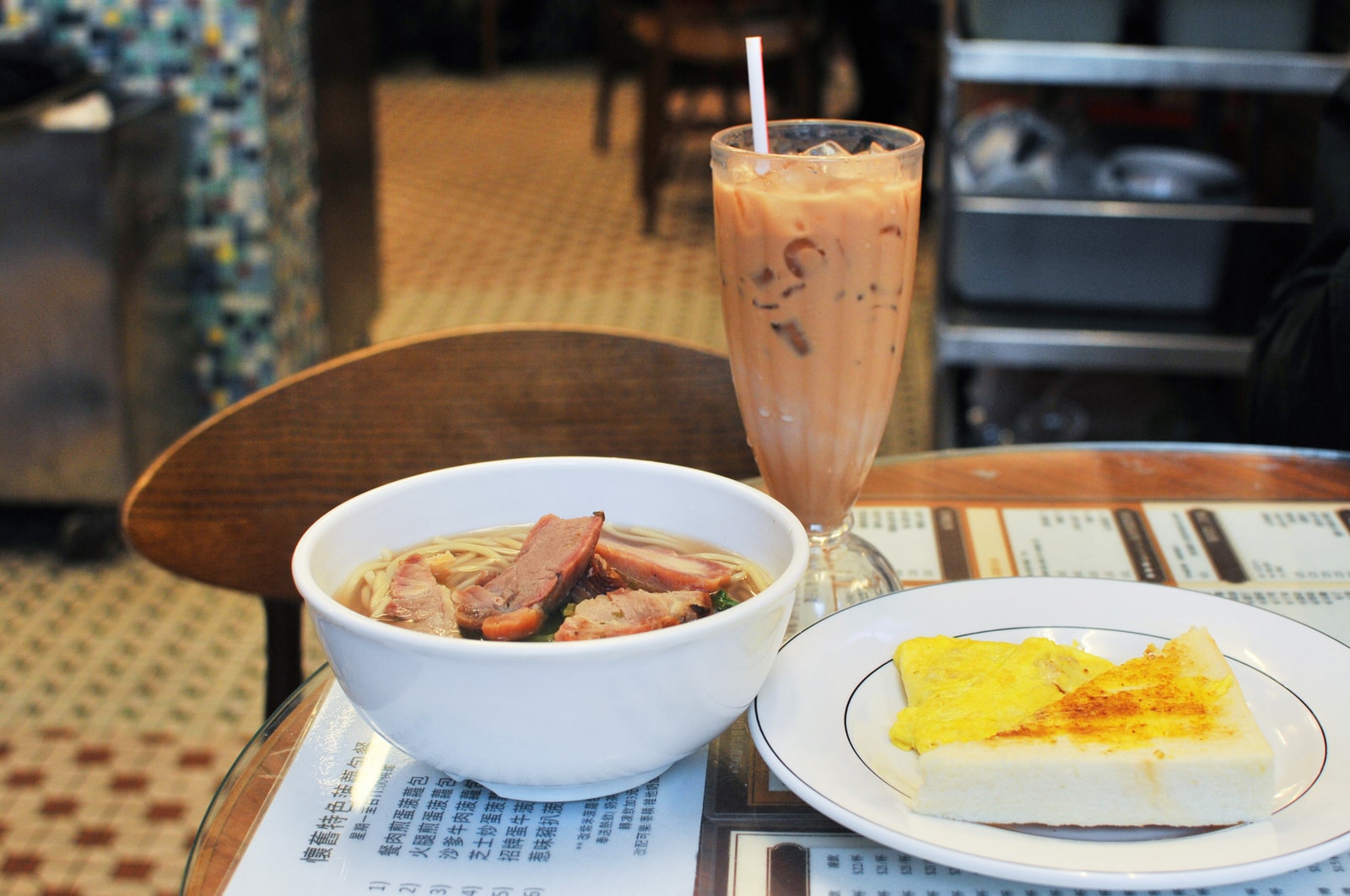 4 of 4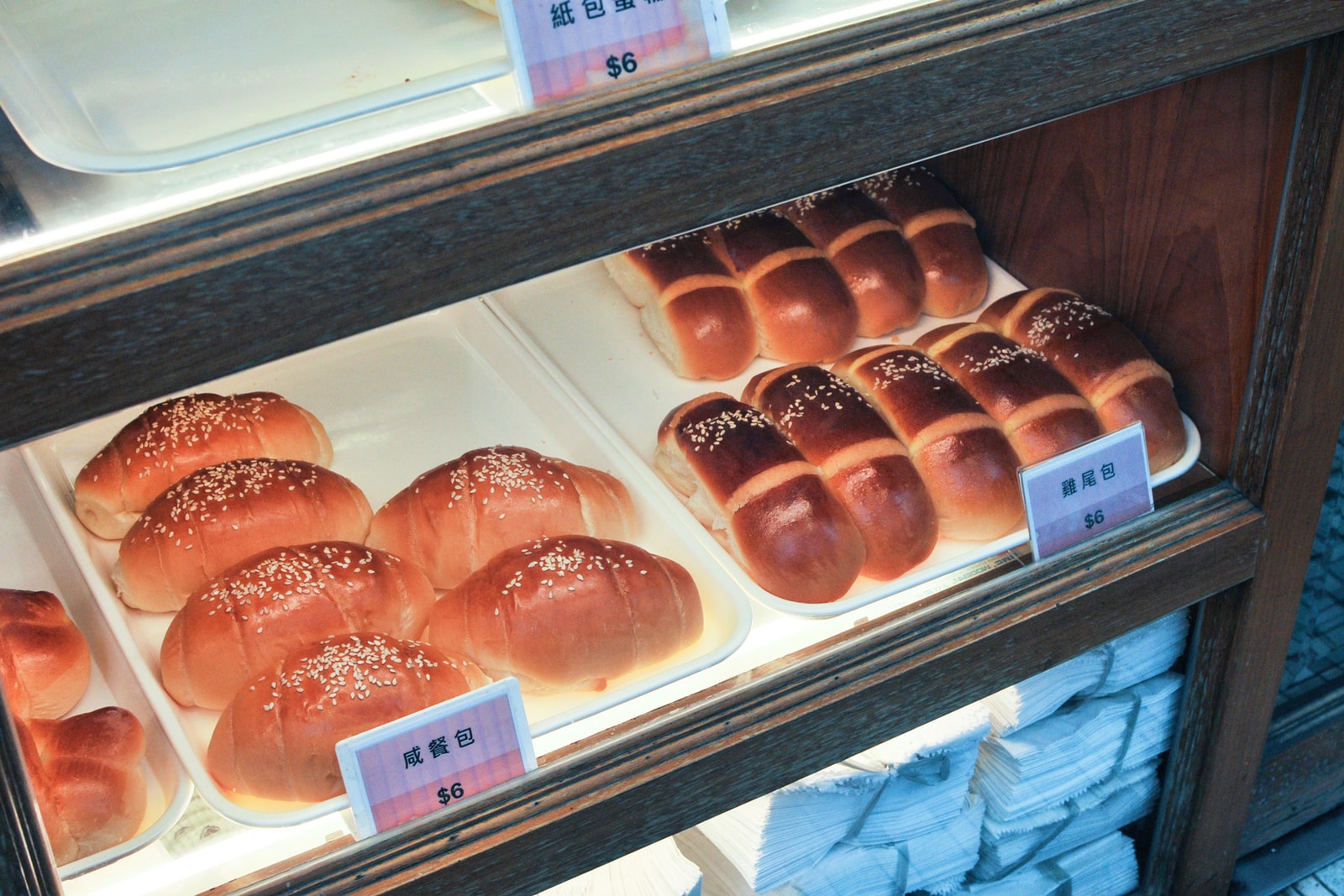 Bordering the touristic Happy Valley Racecourse, the sleepy Happy Valley neighborhood is home to a perfectly preserved specimen of the city's ubiquitous diners — better known as cha chaan teng – from their mid-century heyday. First opened in 1951, the lovingly refurbished Cheung Hing Coffee Shop features many fixtures true to the period of its founding, from the booth-style seating to distinctive tiled floors. A tantalizing baked goods display at the entrance entices nostalgia seekers into the restaurant, where classics such as pineapple buns and egg tarts are baked daily in-house. The rest of the menu is a showcase of the aforementioned "soy sauce western" cuisine so specific to Hong Kong — sample the likes of char siu BBQ pork spaghetti, iced milk tea and cardiac arrest-inducing Hong Kong-style French toast.
Address: 9 Yik Yam St, Happy Valley
Sun Hing Restaurant
1 of 4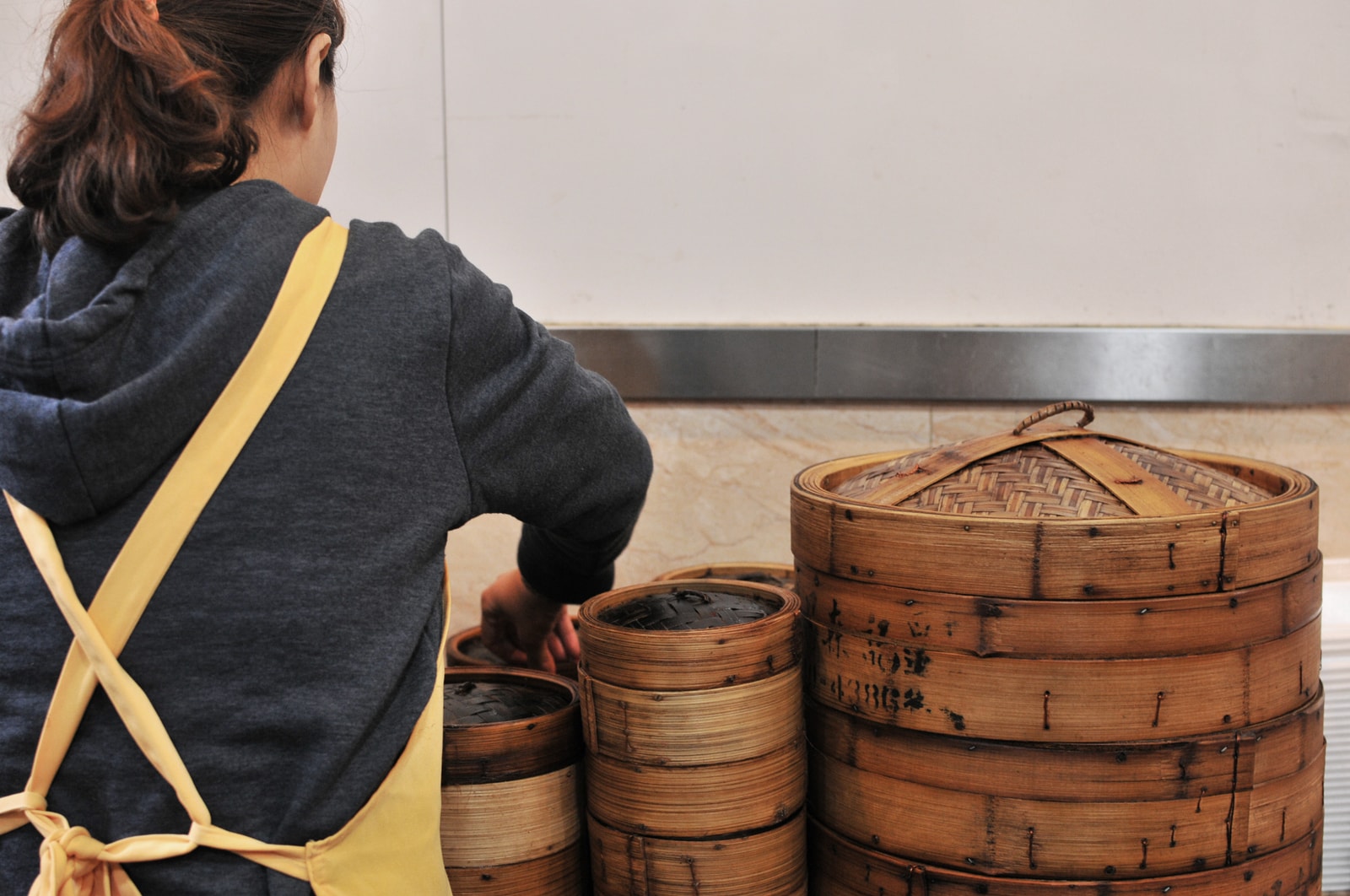 2 of 4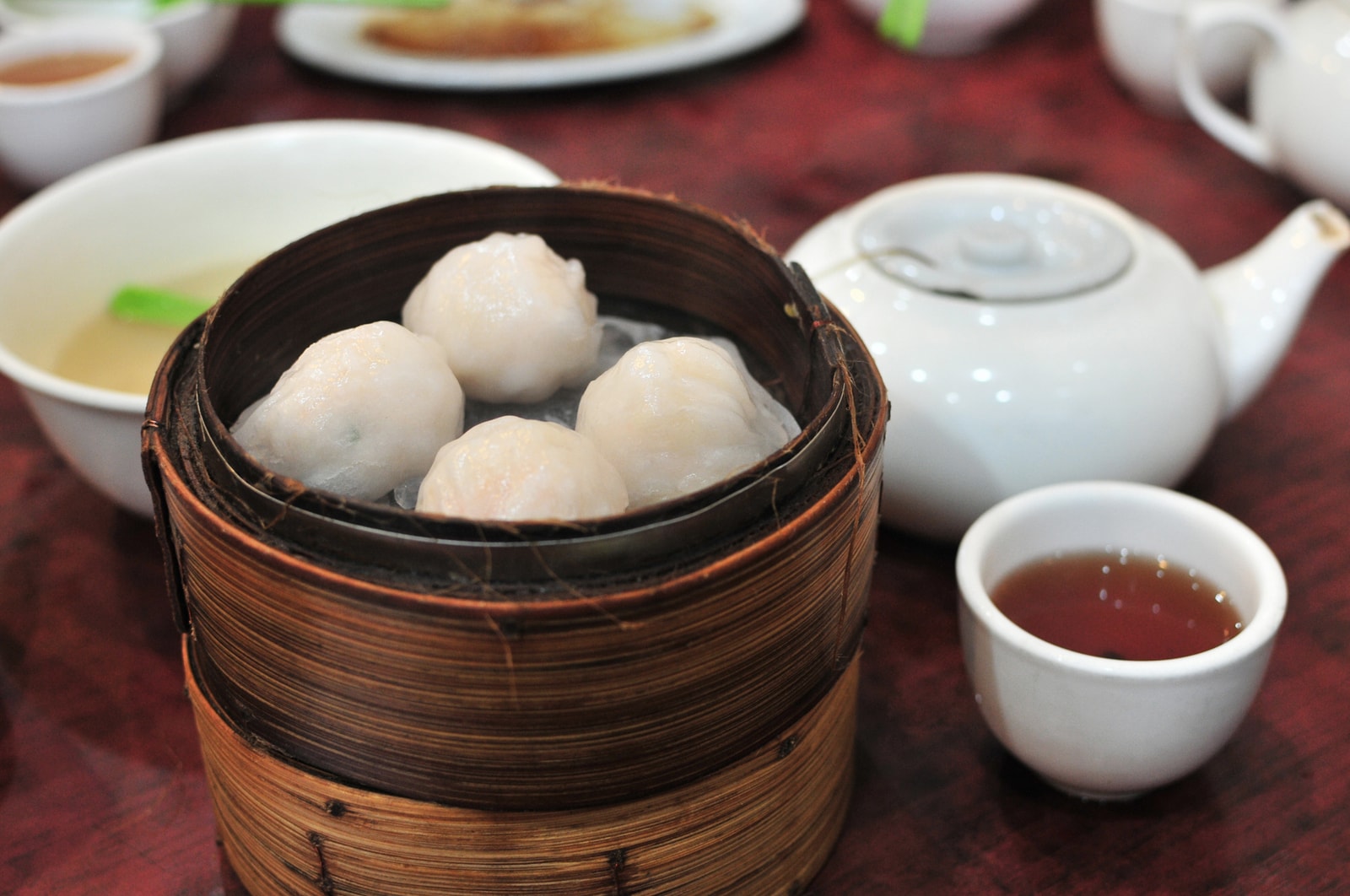 3 of 4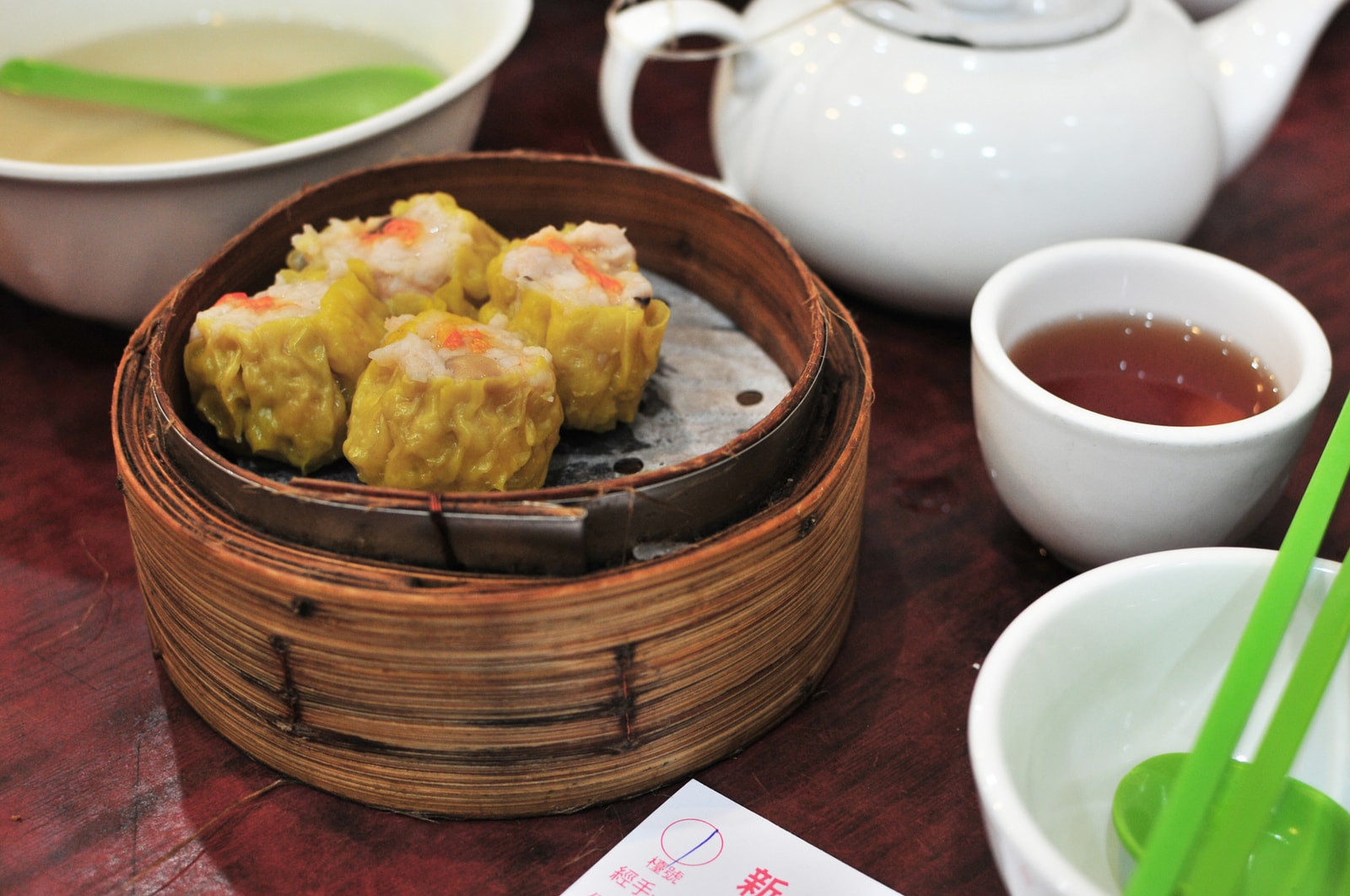 4 of 4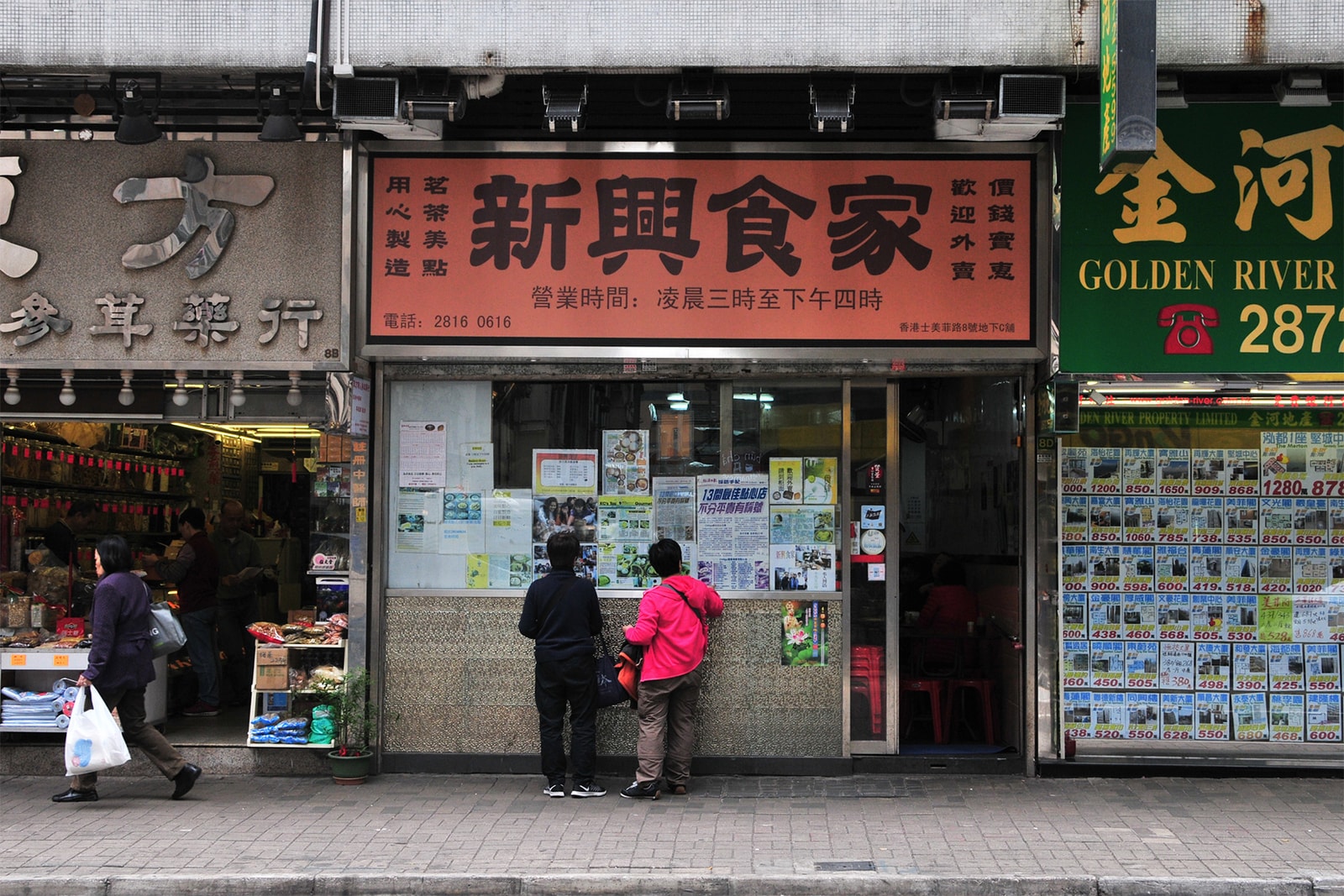 Skip the long lines at Michelin-starred Tim Ho Wan and head to Kennedy Town's Sun Hing Restaurant at the western tip of Hong Kong Island for your dim sum fix. While this family-owned, 60-seater eatery doesn't look like much on first glance, it's crafted a reputation for itself as one of the city's last bastions of handmade dim sum, against a tide of cheaper, factory-produced dim sum. Owner Chui Hoi has passed the mantle to his son Kwok-hing, who begins his day at 1:30 a.m. to create the Cantonese delicacies from scratch. The restaurant then opens at 3 a.m. to serve taxi drivers at the end of their shift and ravenous university students pulling all-nighters. The dim sum is as no-frills as the restaurant and its staff — and as a result, unfailingly delicious. Some classics to try include the har gow shrimp dim sum, siu mai dumplings, and the golden yellow custard buns.
Address: 8 Smithfield Rd, Kennedy Town
Tai Chung Wah
1 of 7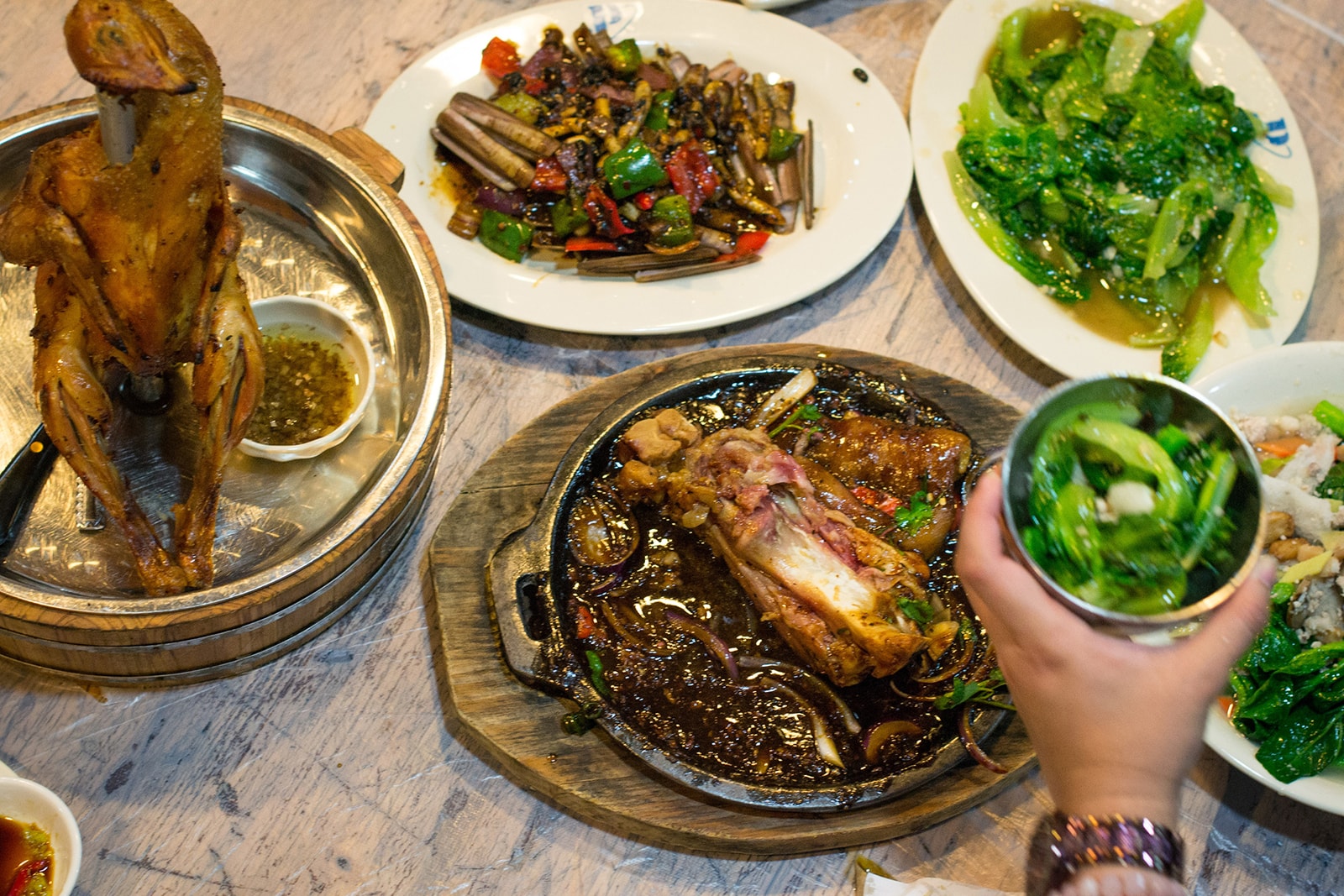 2 of 7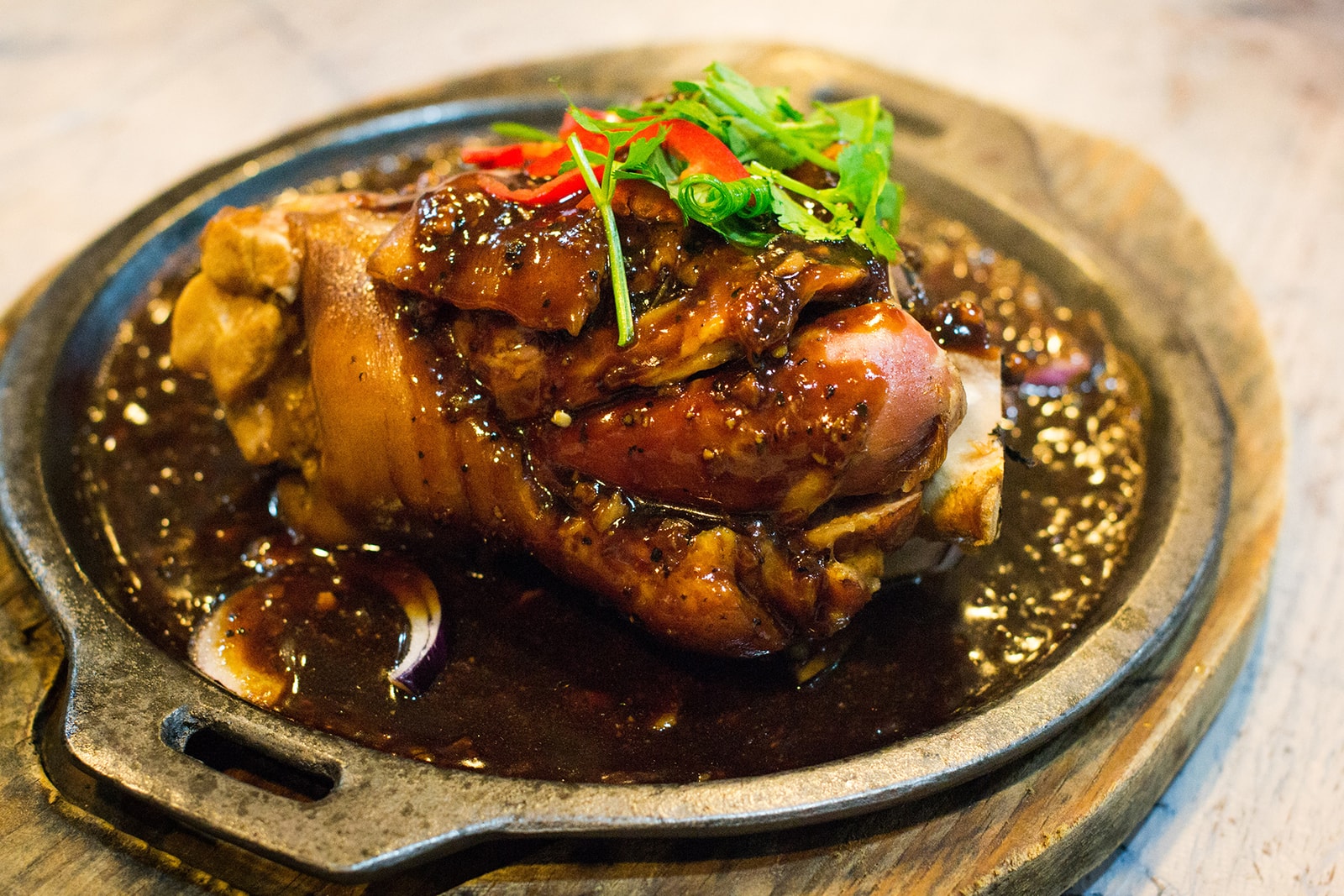 3 of 7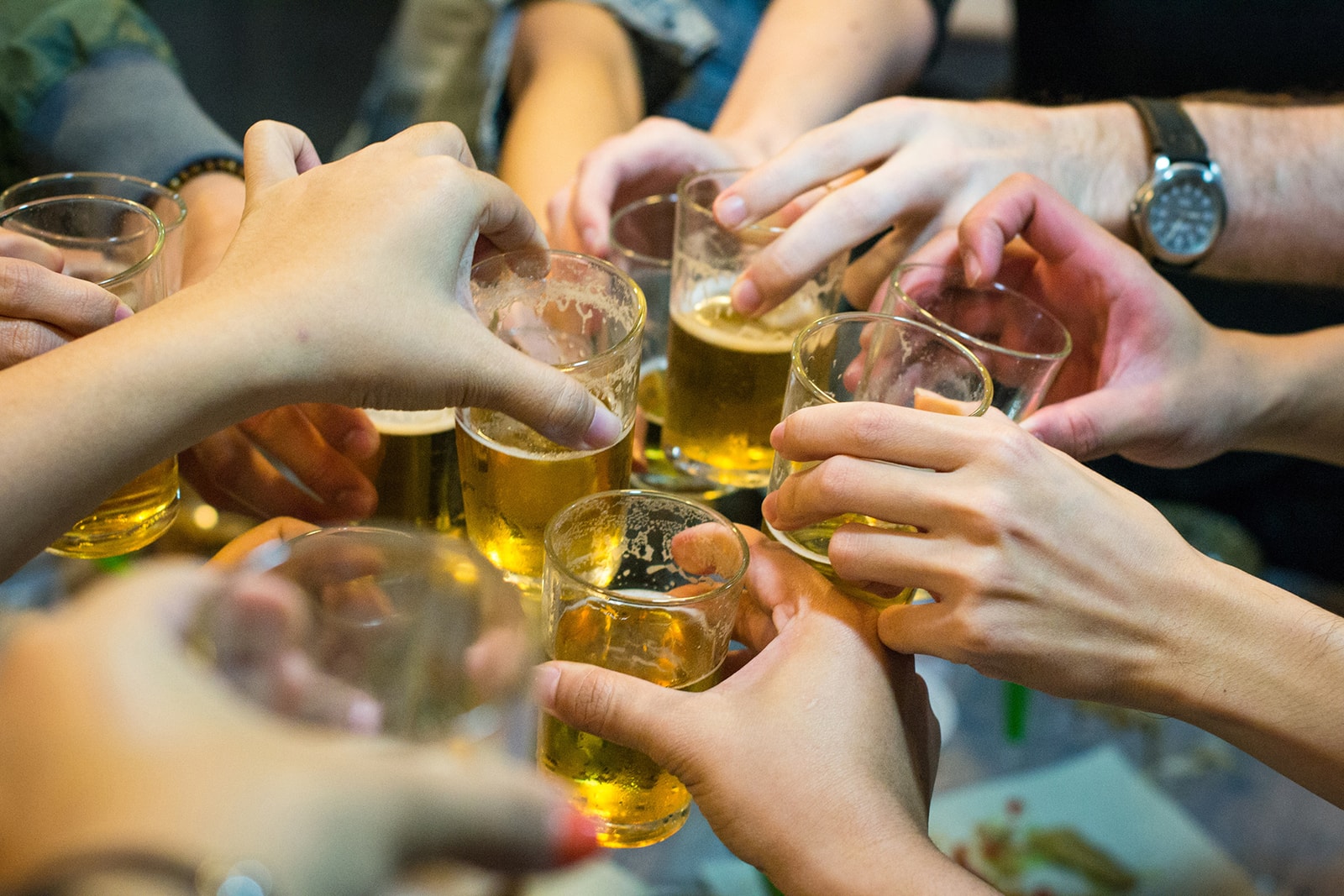 4 of 7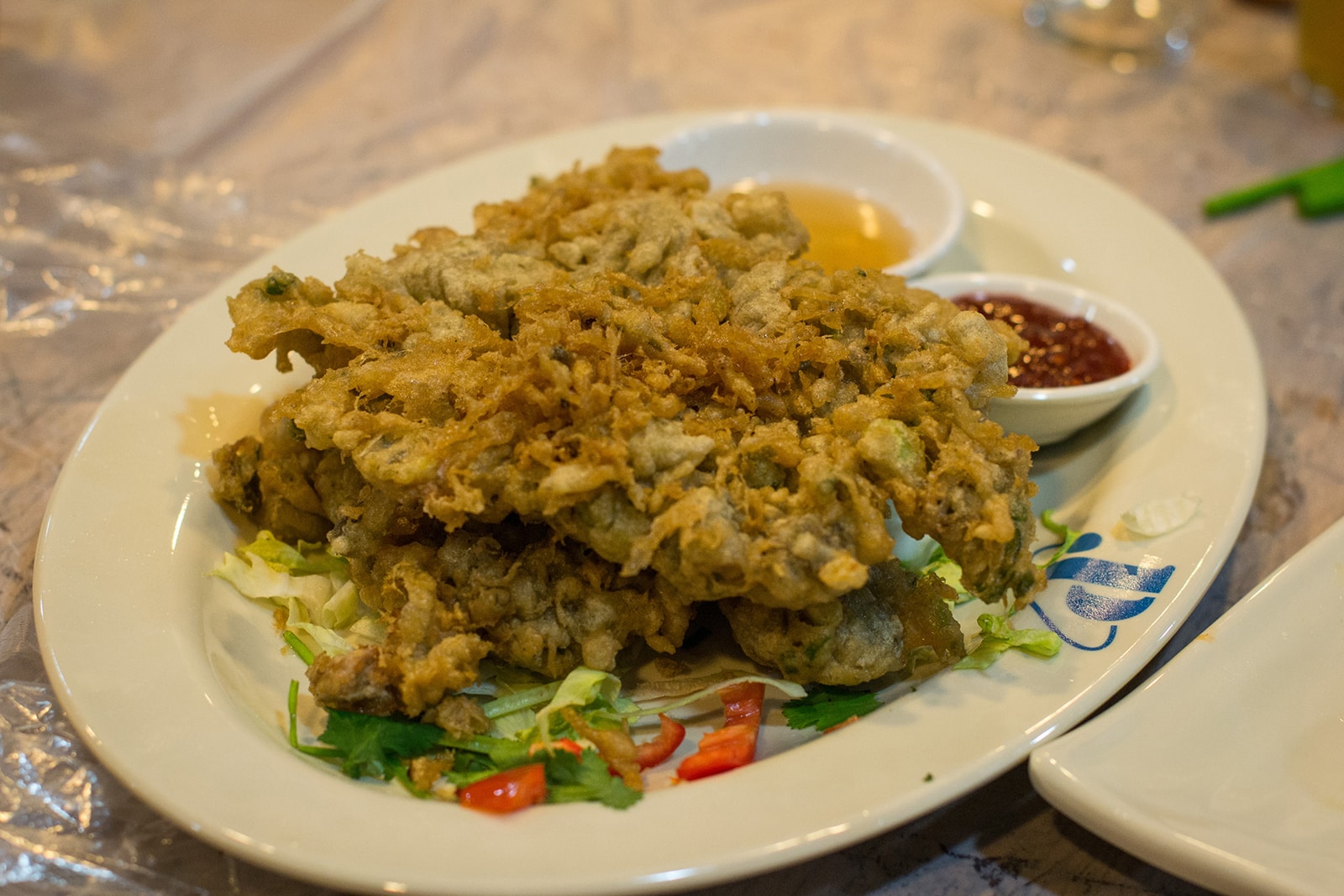 5 of 7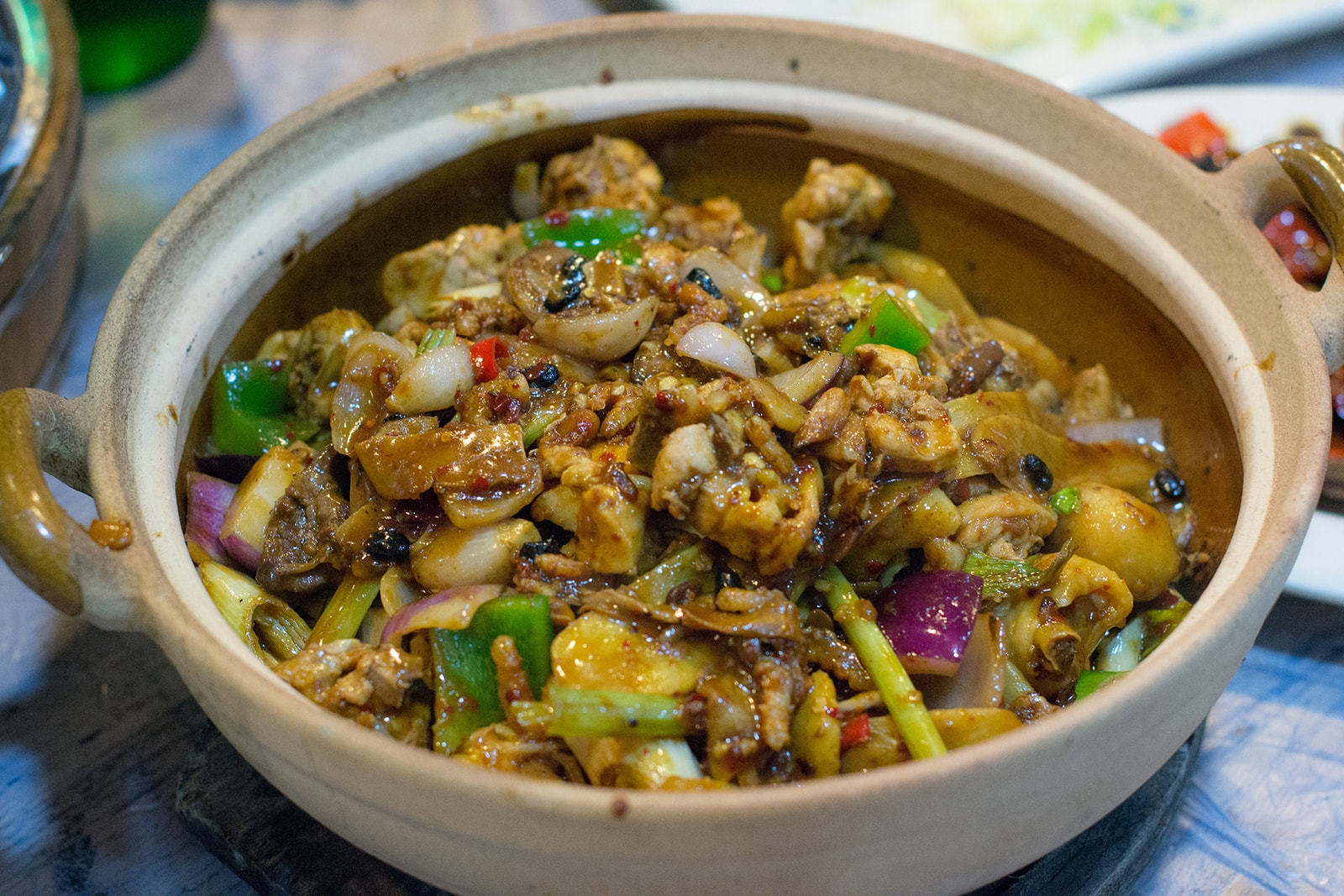 6 of 7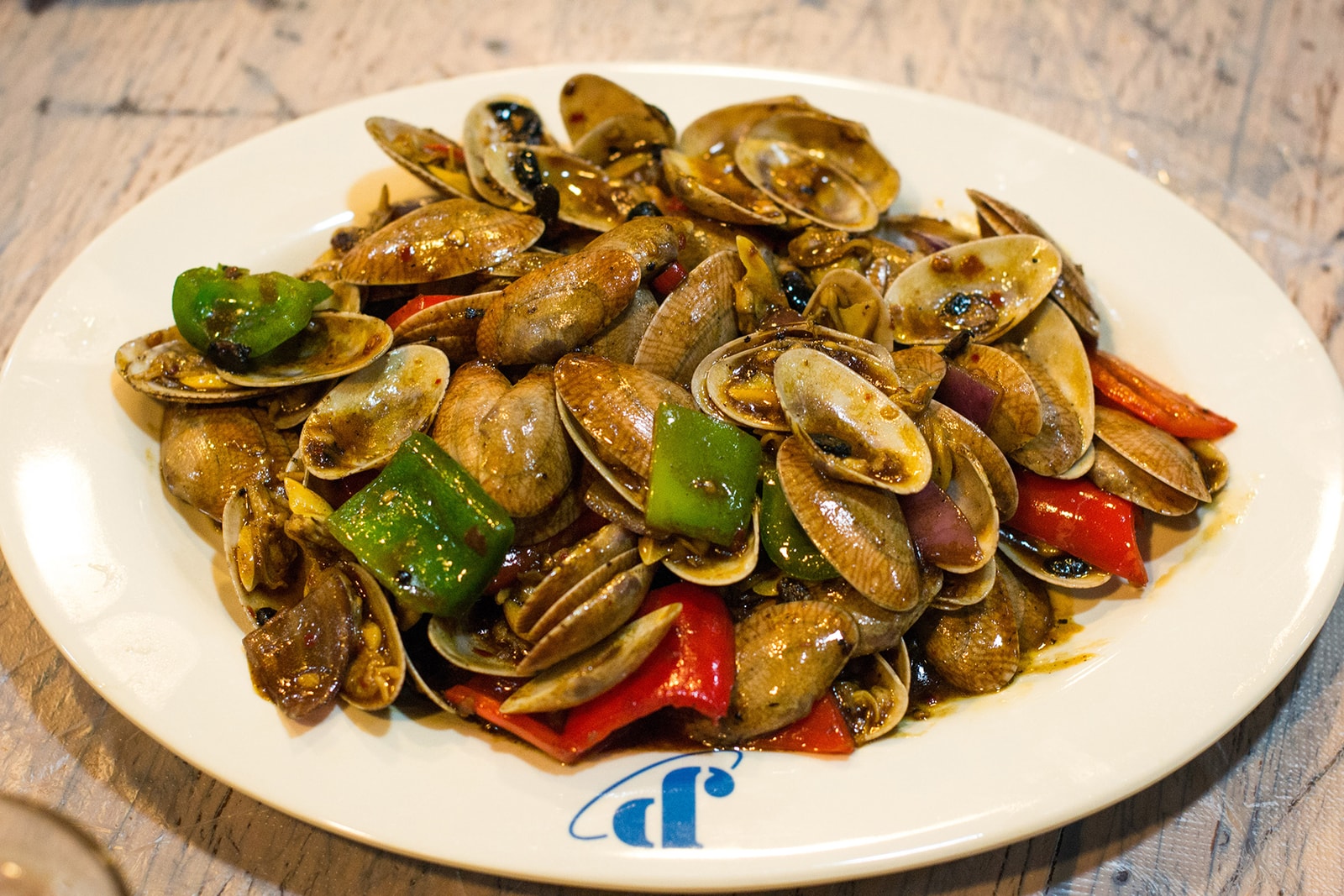 7 of 7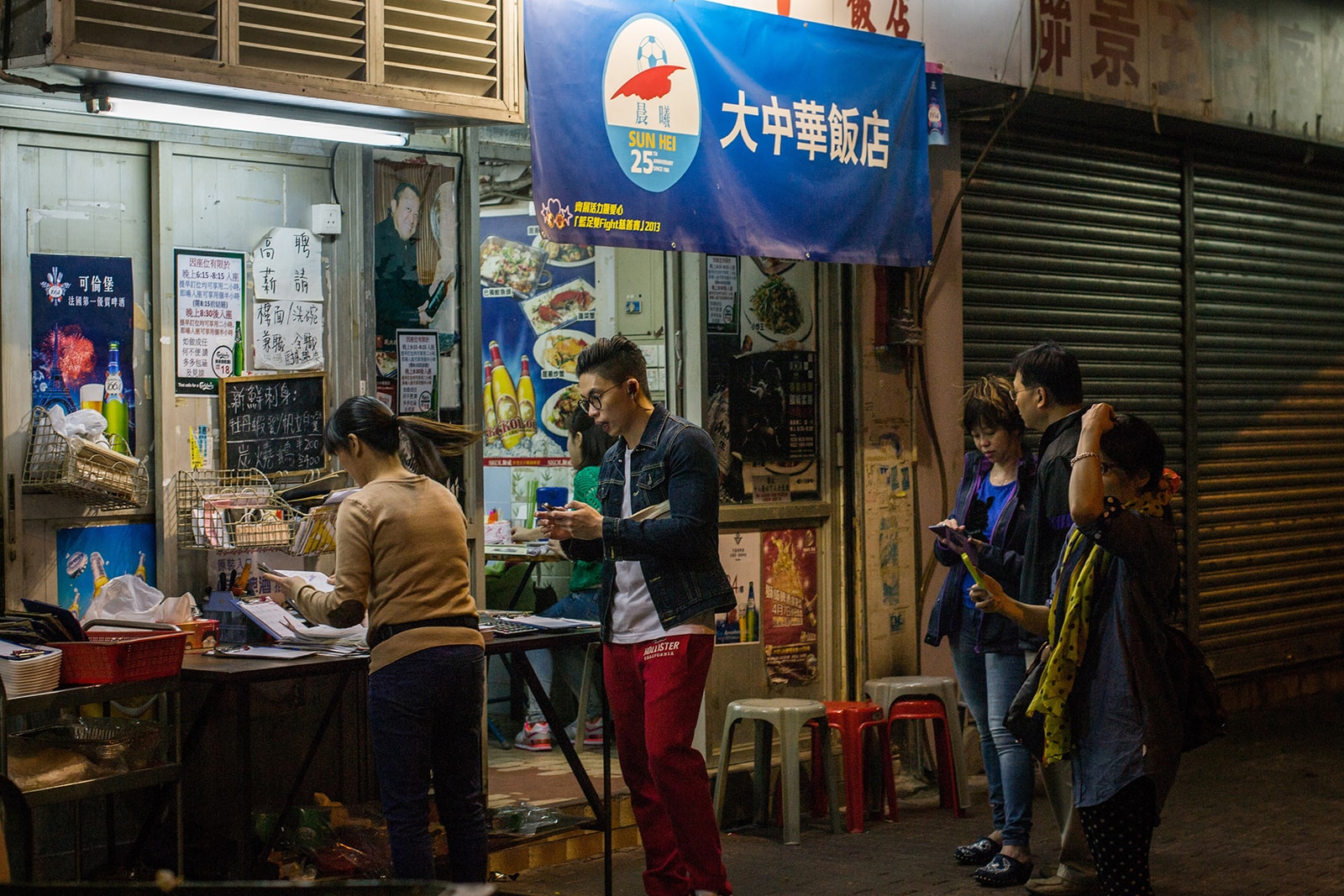 Photo credit: Ness Photography
Occupying an entire alley in the Cheung Sha Wan working-class district, Tai Chung Wah is actually a conglomeration of dai pai dong — food stalls – that function under one banner while focusing on different specialties. Geared towards large groups, Tai Chung Wah's small rooms, blinding fluorescent lights and round family-style tables encourage a lively atmosphere. Come to this restaurant with a ready acceptance of a palate leaning towards the heftier side, with the menu's abundance of abundantly seasoned, deep fried and stir fried Cantonese dishes. Diners flock here for the vertically-impaled spit-roasted chicken, the black pepper pork knuckle, and the deep-fried oyster pancakes, all washed down with copious amounts of cheap local Blue Girl beer.
Address: 539 Fok Wing St, Cheung Sha Wan
Cafes
Cafe Deadend
1 of 5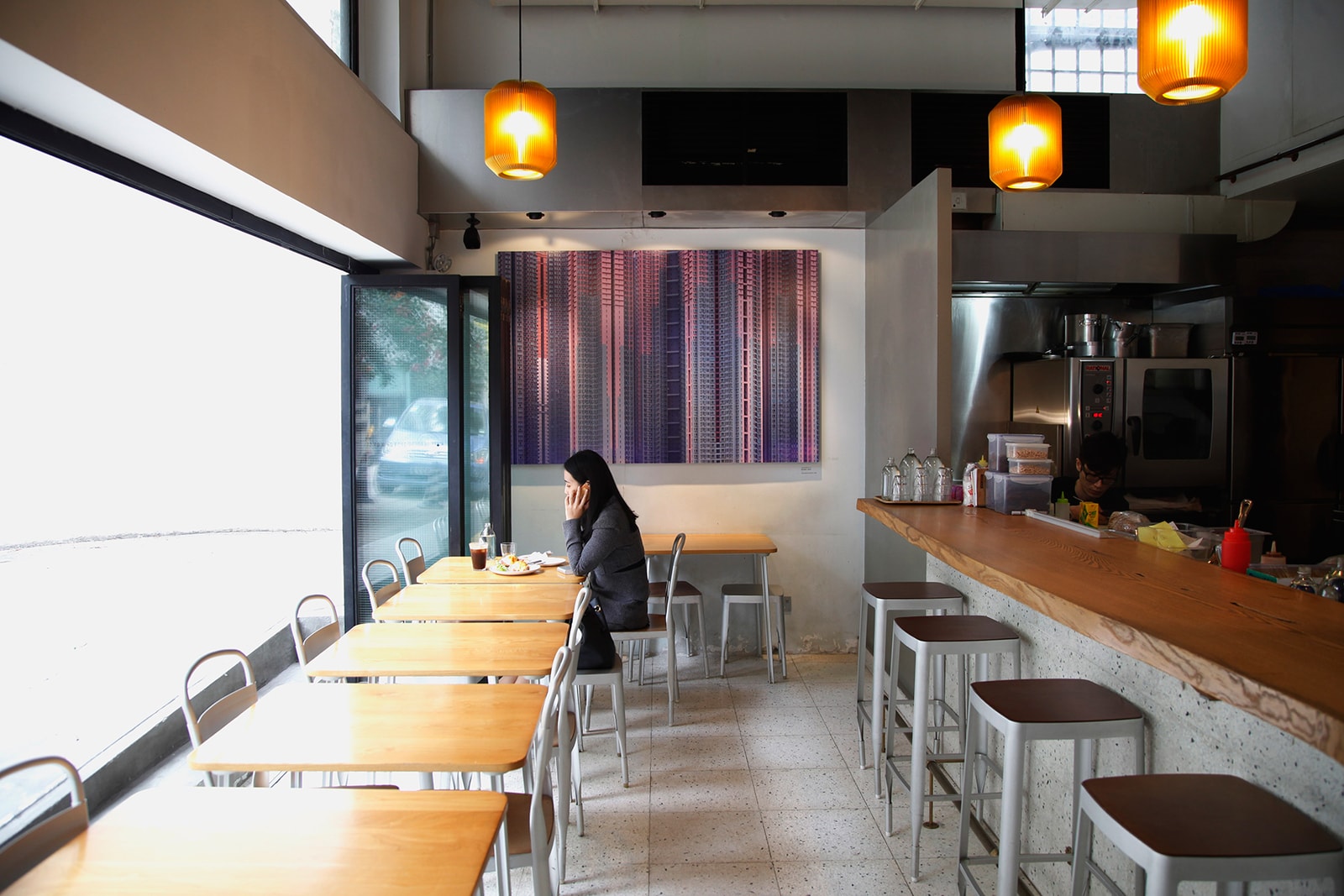 2 of 5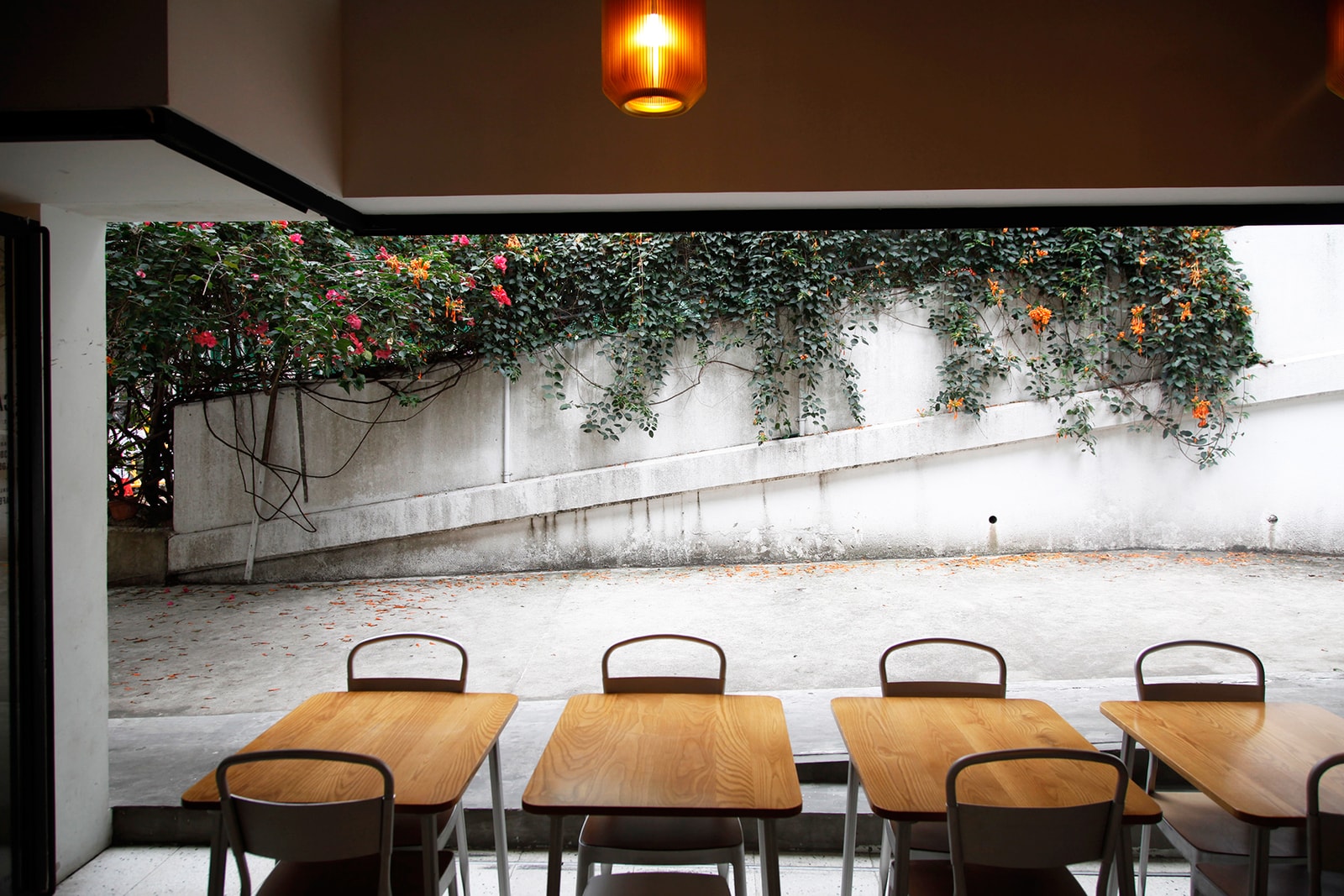 3 of 5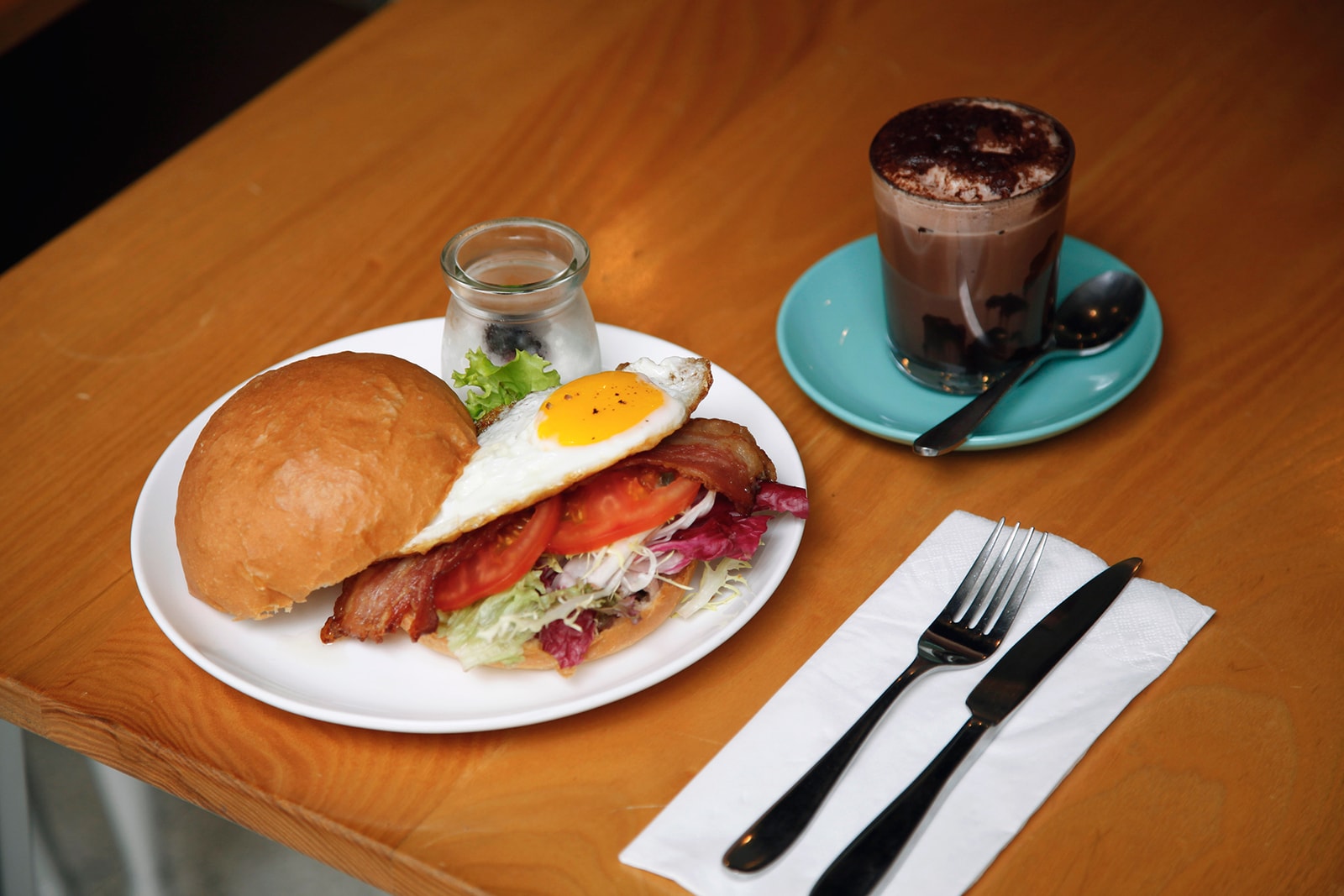 4 of 5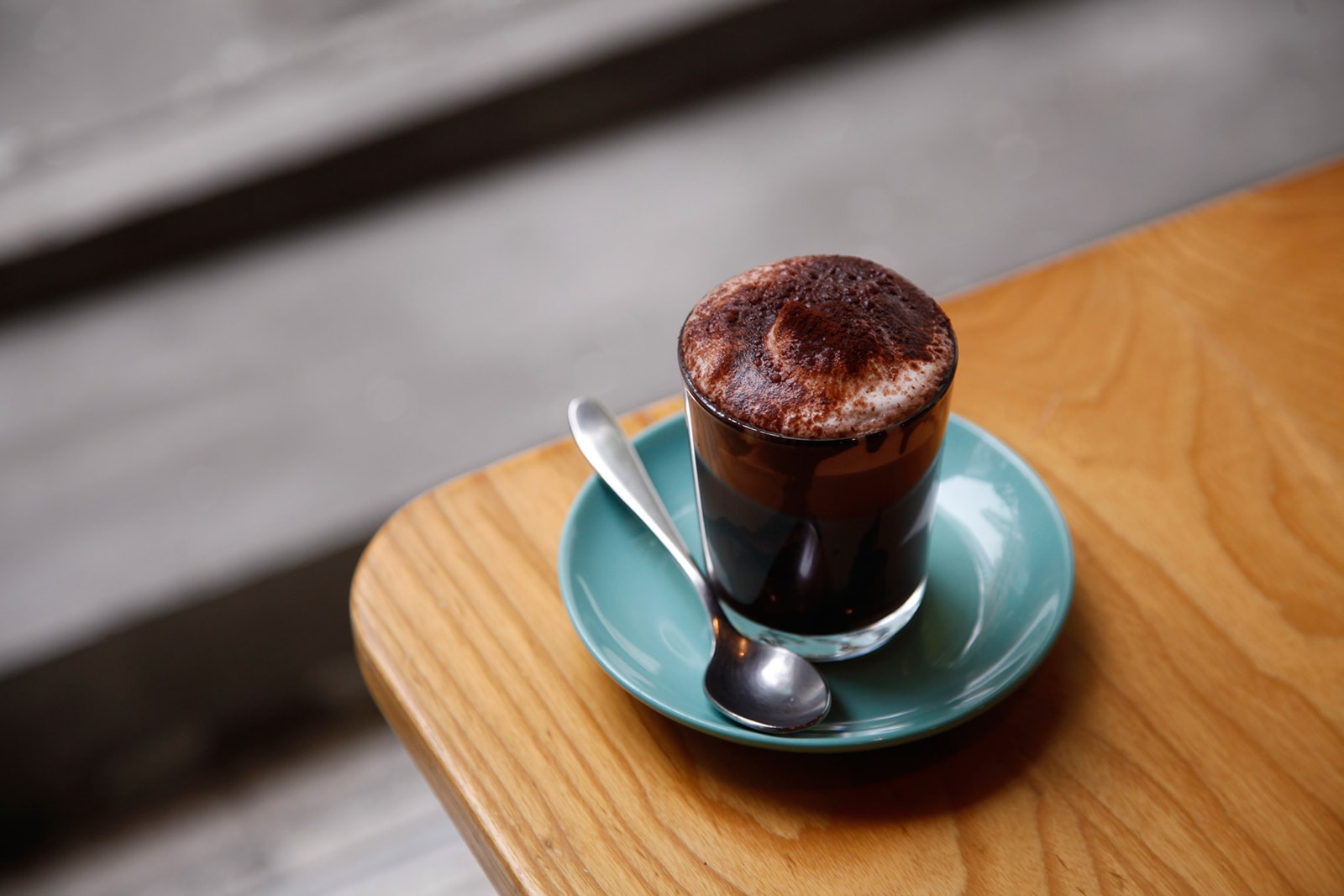 5 of 5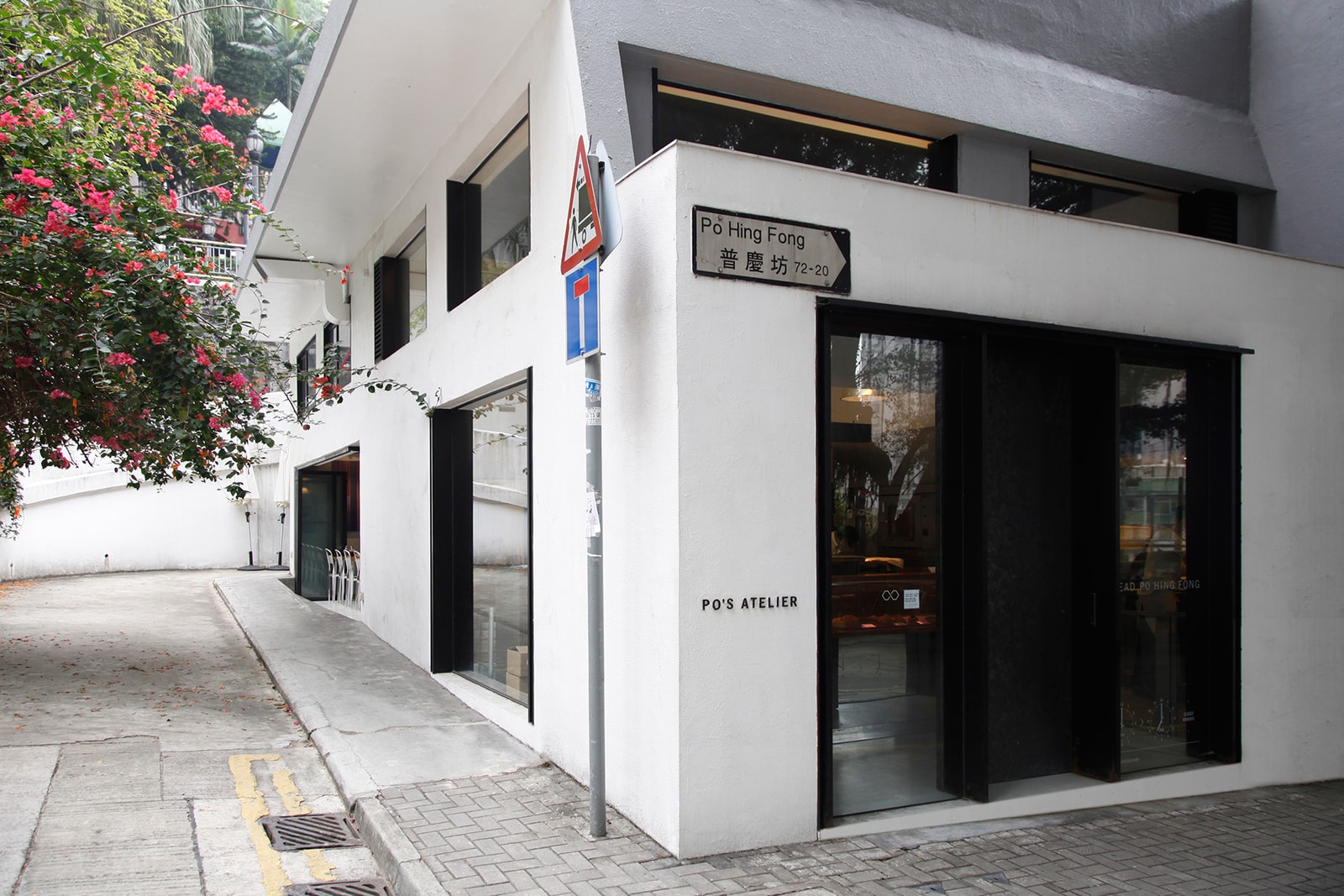 The PoHo neighborhood has in recent years become a haven for trend-seekers, thanks to a particularly high concentration of third-wave coffee spots and designer boutiques. Among them, Cafe Deadend is nestled in the eponymous dead end of a tranquil street, shrouded by a bougainvillea bush and marking a place for respite. Stop by street-facing sister bakery Po's Atelier, where you can purchase their signature cinnamon loaf to enjoy with Cafe Deadend's "dirty" — an espresso made with Five Seeds beans accompanied by cold milk. The "After 12.30" menu also offers a delectable range of open-faced sandwiches, burgers and salads for those looking for something for substantial.
Address: 72 Po Hing Fong, Sheung Wan
Artisan Room
1 of 7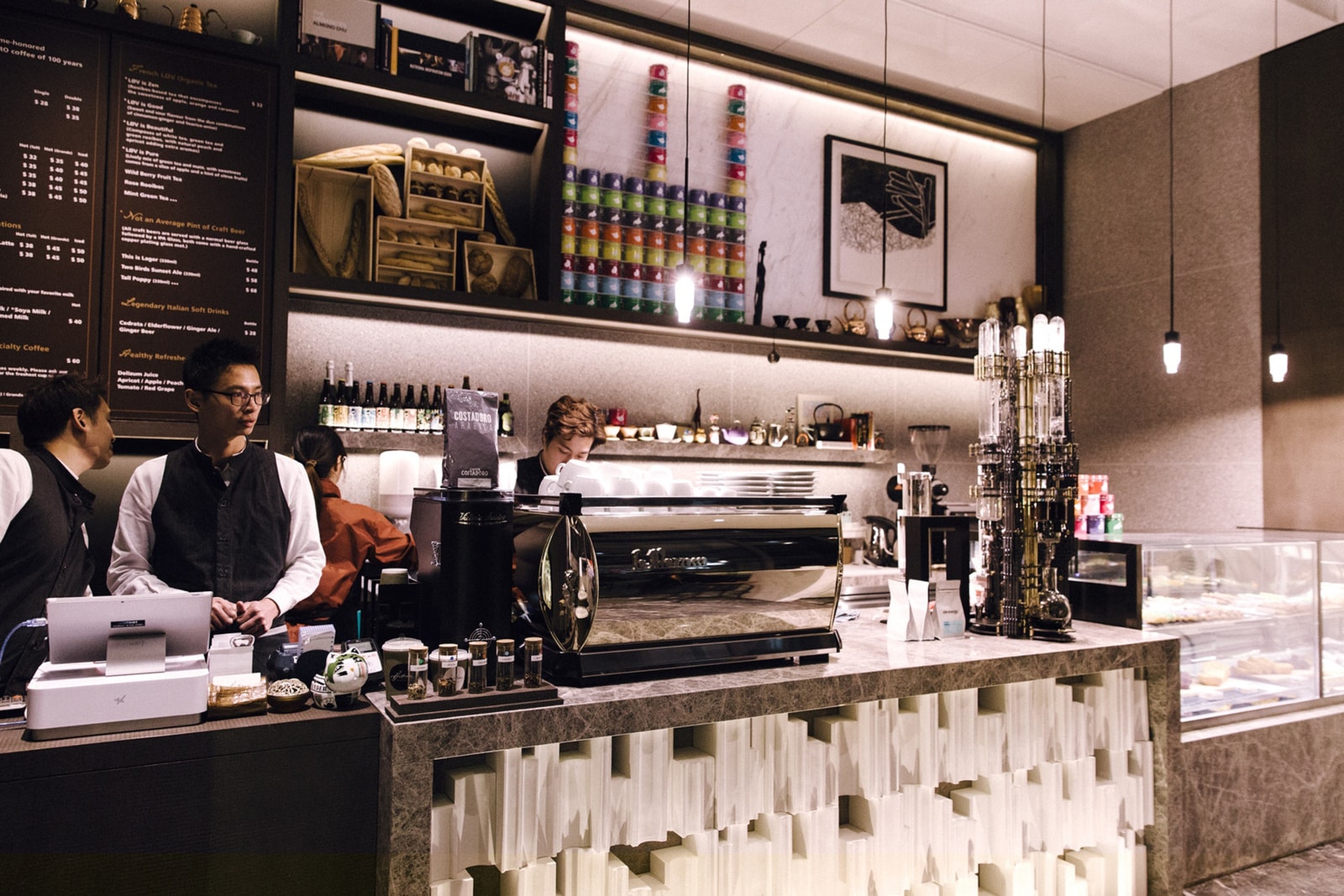 2 of 7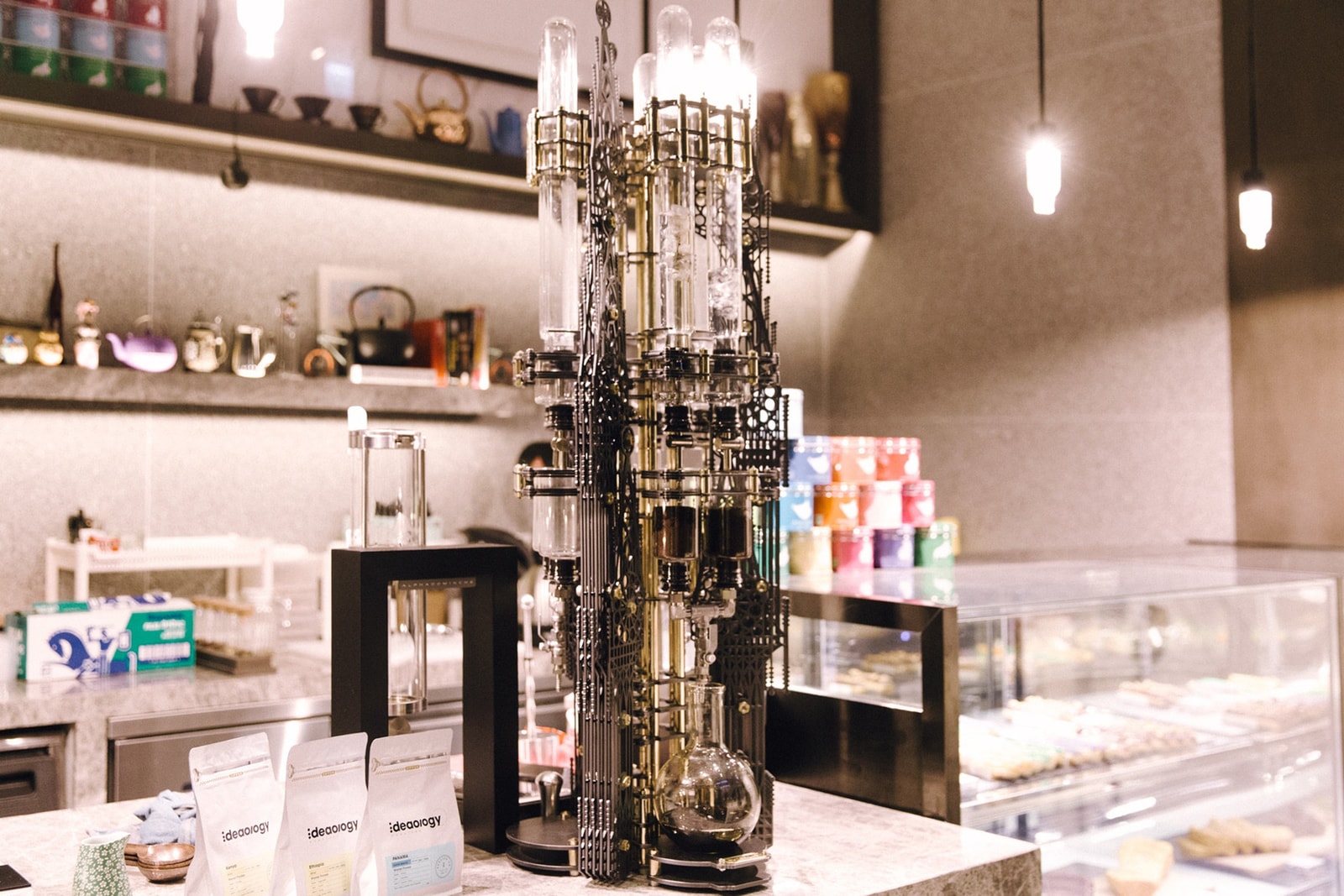 3 of 7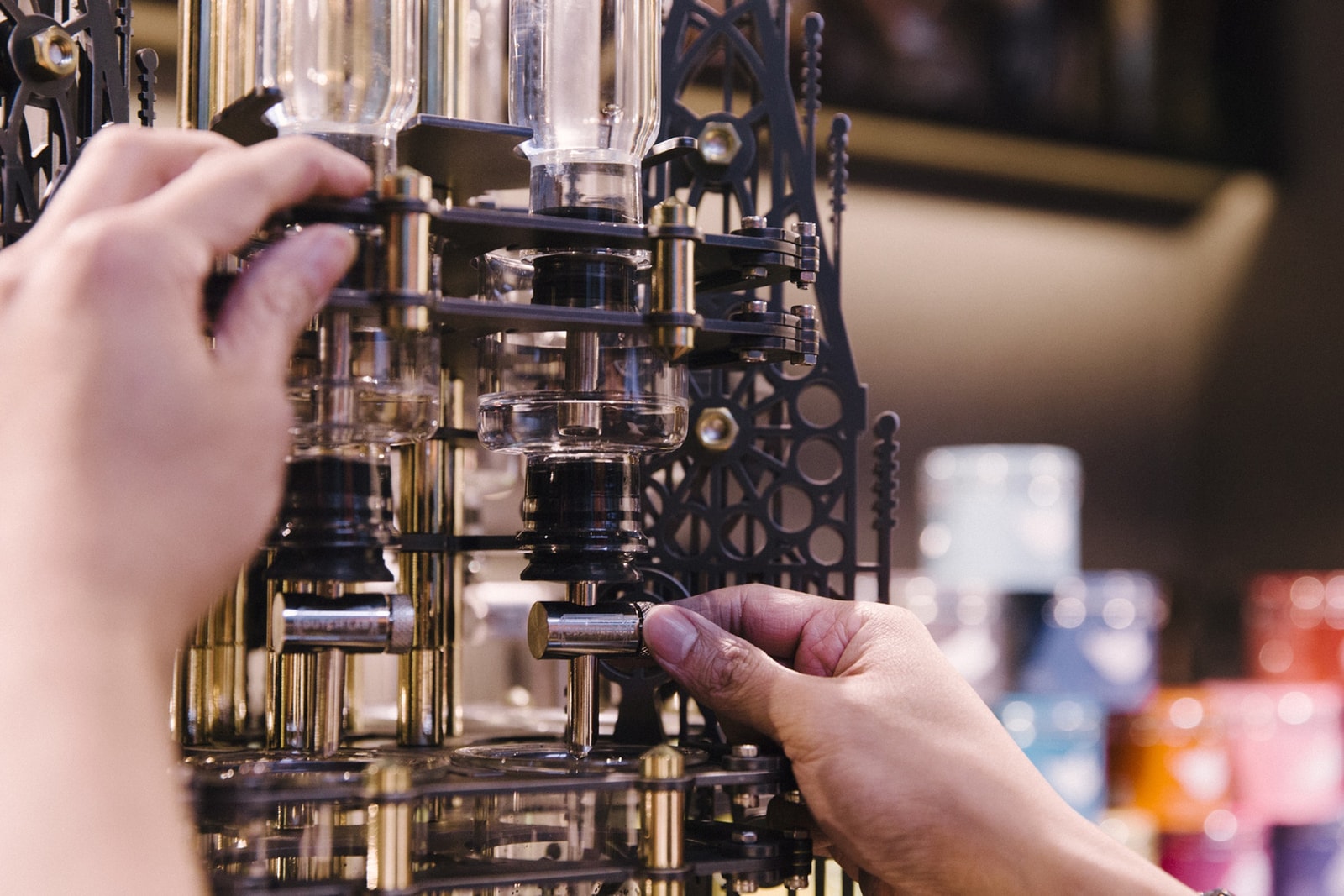 4 of 7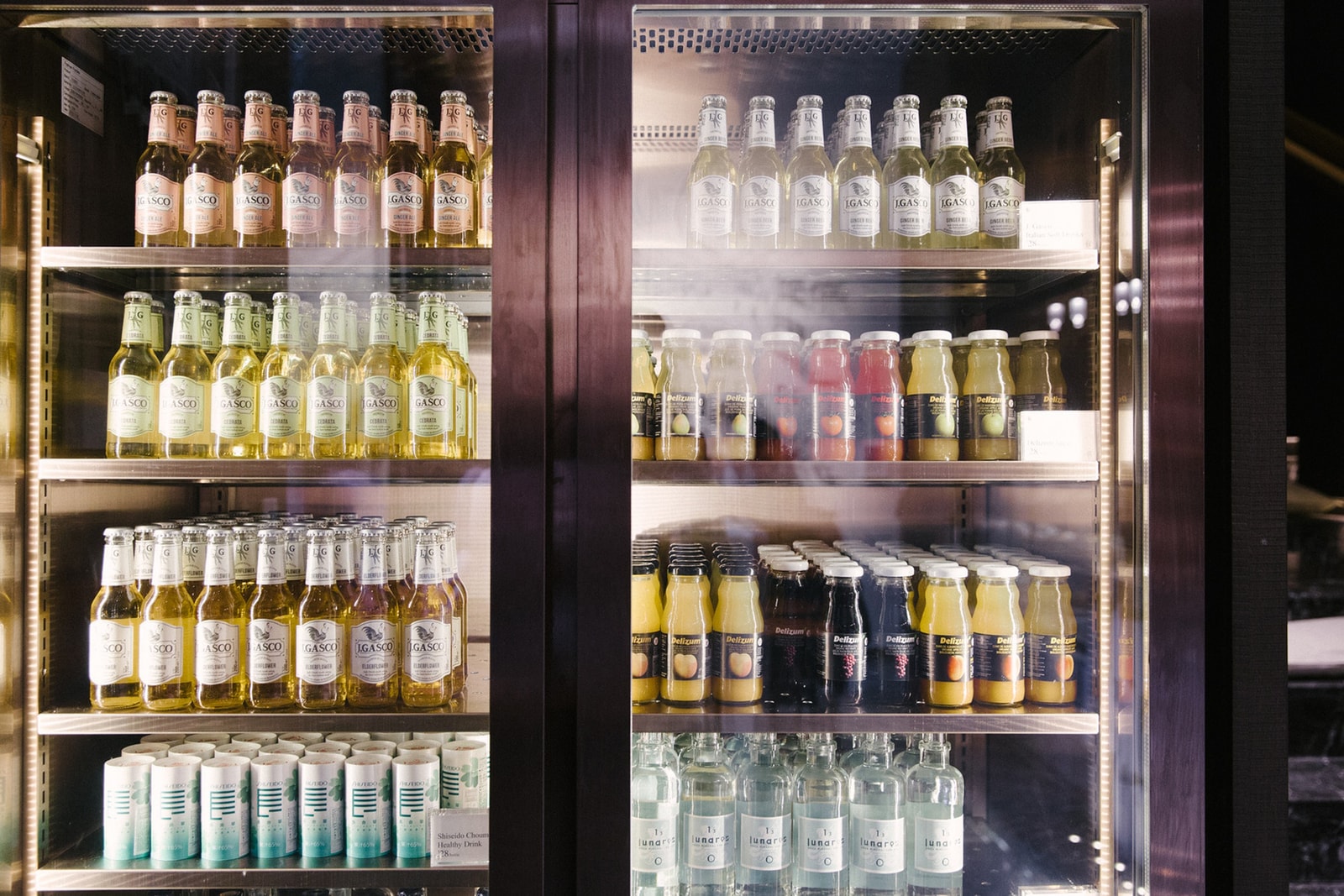 5 of 7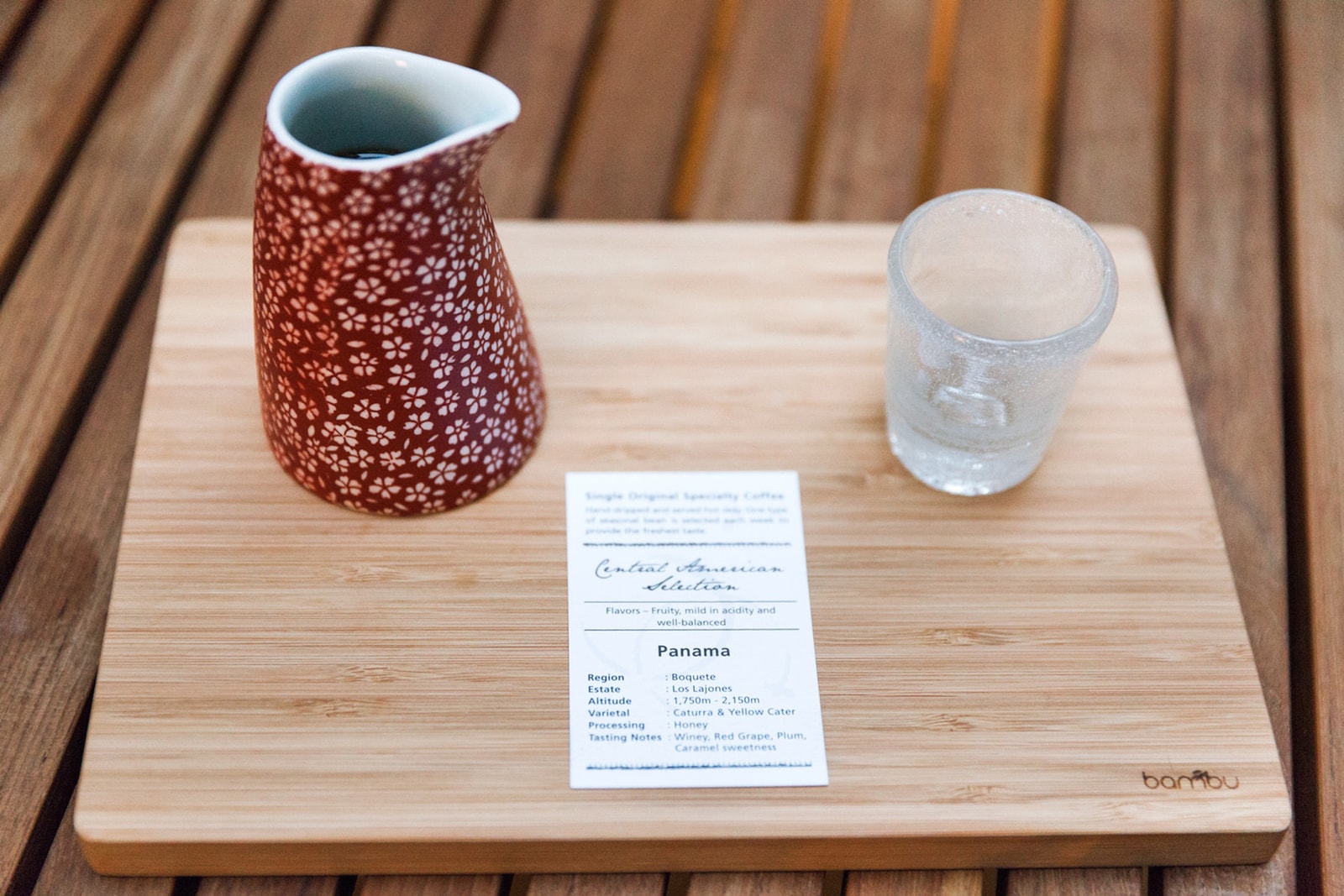 6 of 7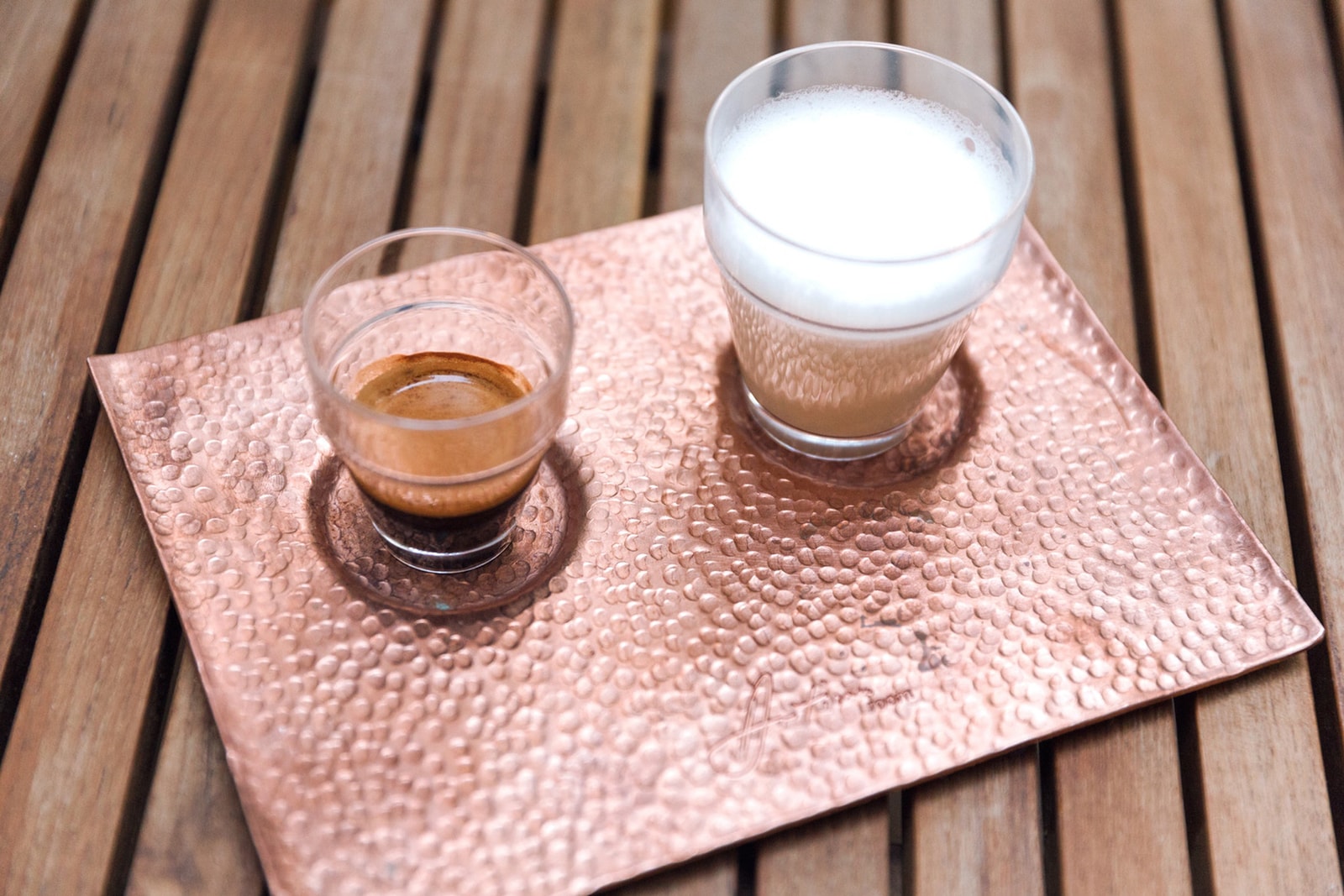 7 of 7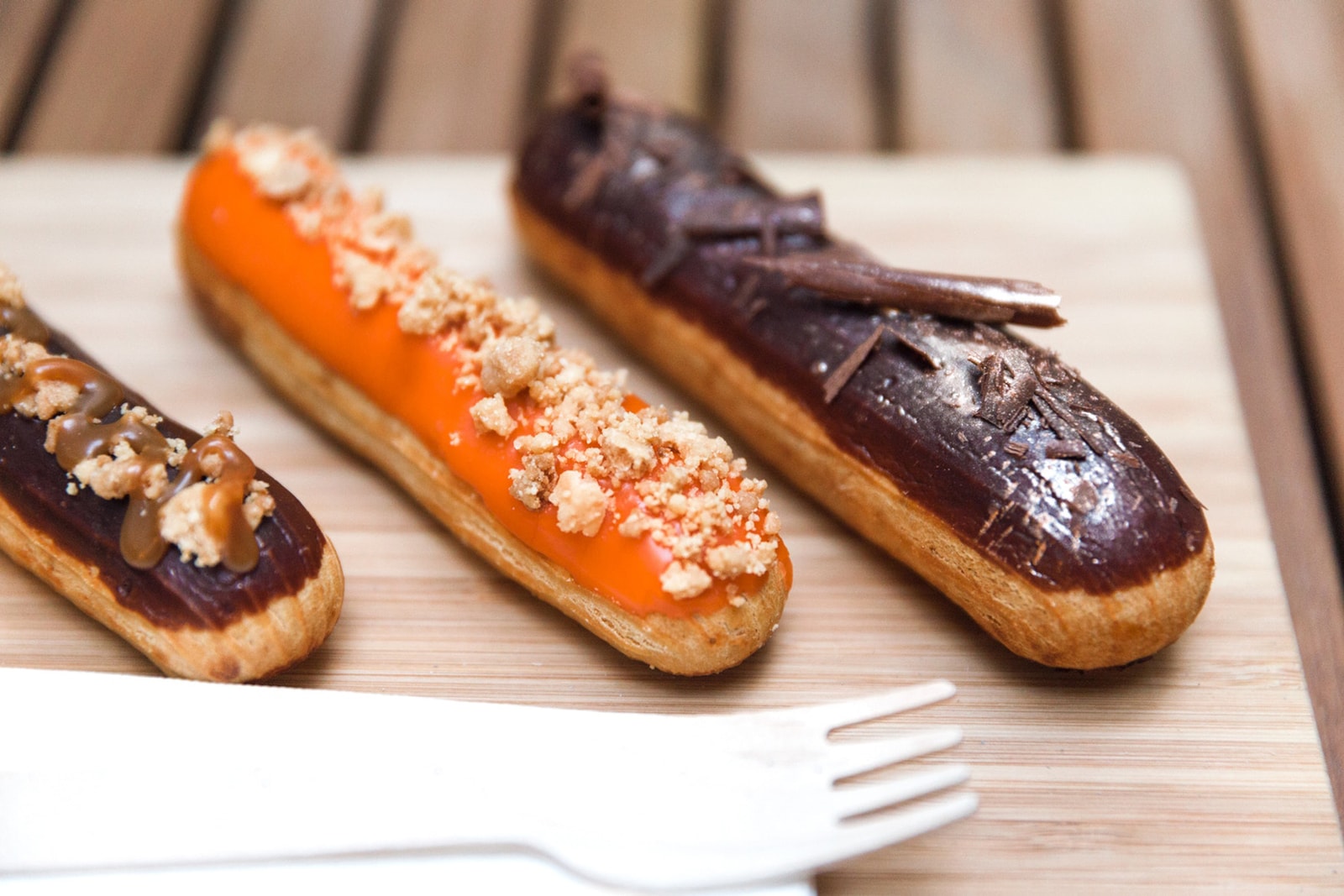 Tucked away behind the formerly gritty Shek Tong Tsui area, Artisan Room is a particularly well-appointed cafe with its plentiful veranda sofa seating and tasteful, double-height interior flooded with natural light. What really sets this cafe apart, however, is what upon first glance seems like a one-meter-tall, steampunk-esque sculpture that towers above all else from its perch on the counter. Called the Gothicism, it is in fact a South Korean slow-drip cold coffee brewer that is loaded daily with ice, water and single-origin Costadoro ground beans at the top, and produces a scant 36 drips of caffeinated liquid per hour over an eight-hour process. The resulting liquid is refrigerated overnight and served the next day with tasting notes. Artisan's food menu doesn't disappoint either, with a full offering of éclairs, sandwiches and quiches.
Address: 8 South Lane, Shek Tong Tsui
ethos
1 of 8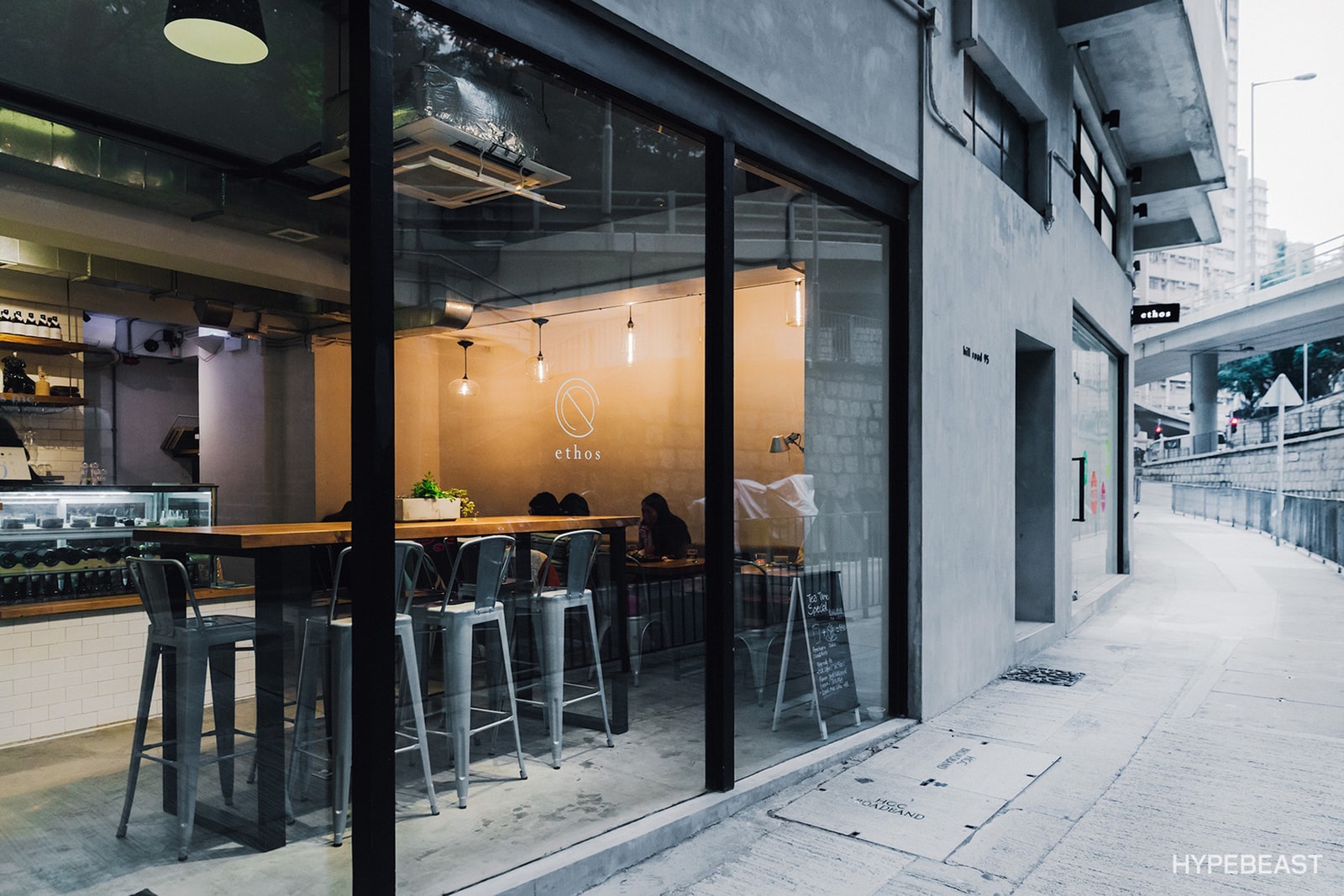 2 of 8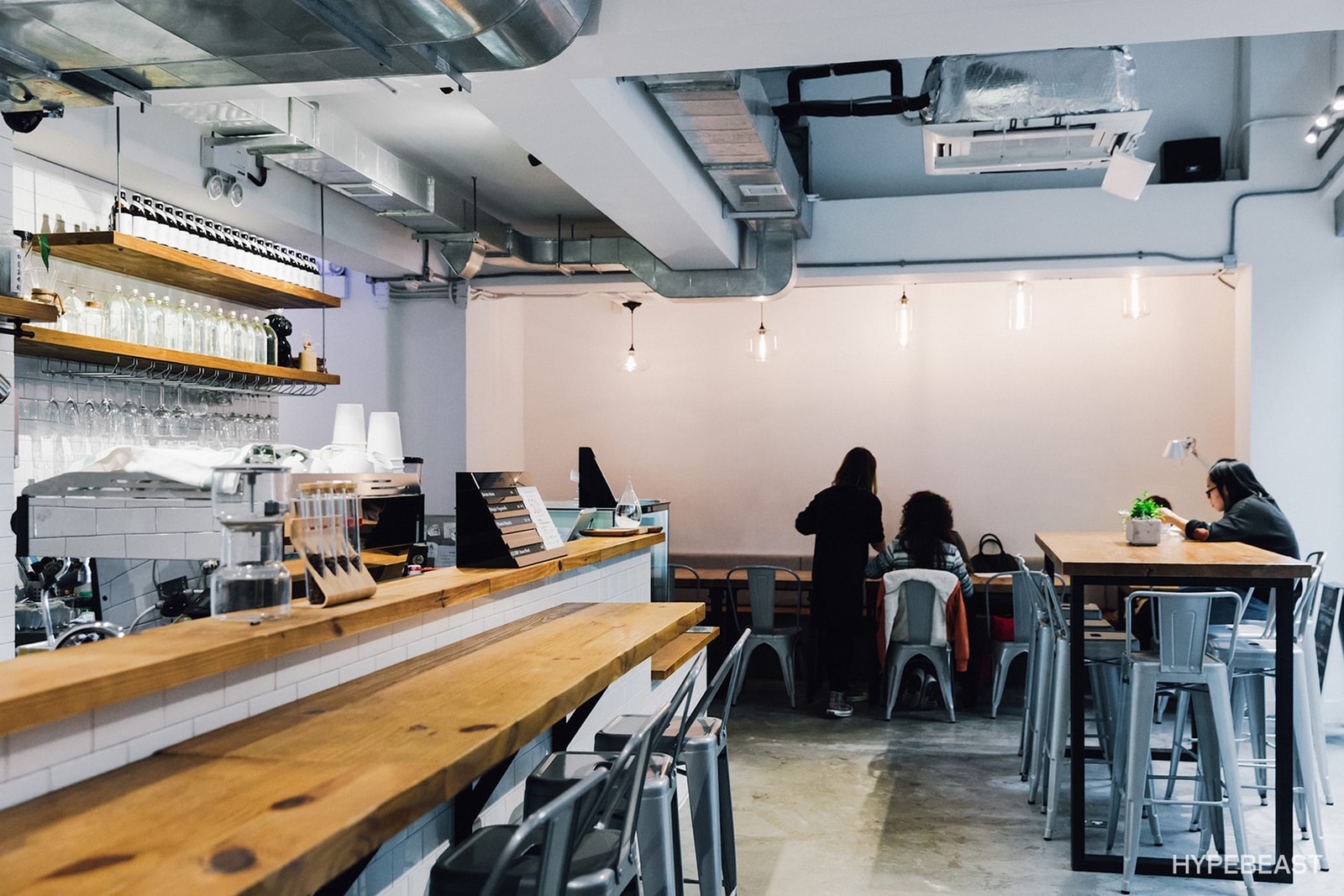 3 of 8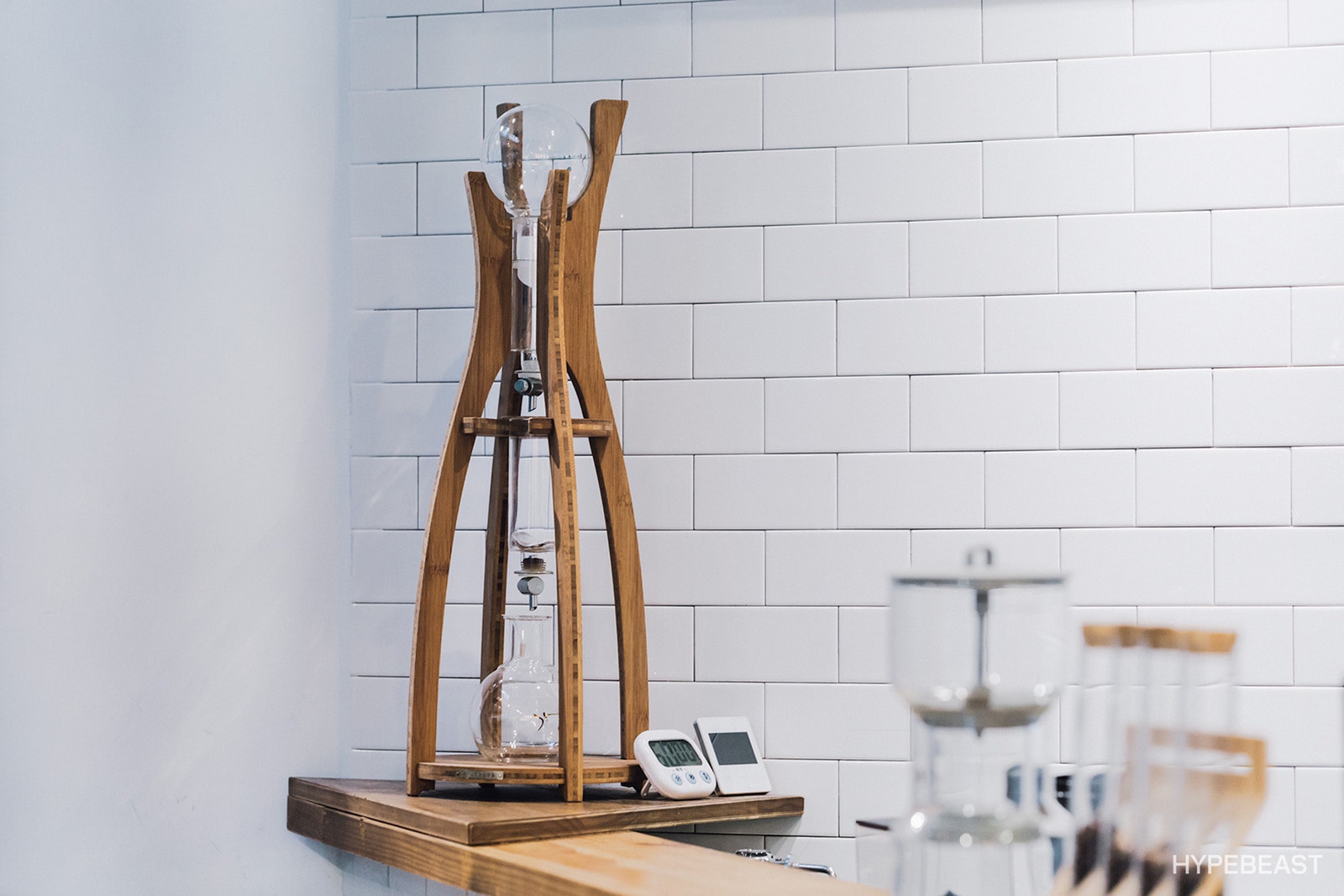 4 of 8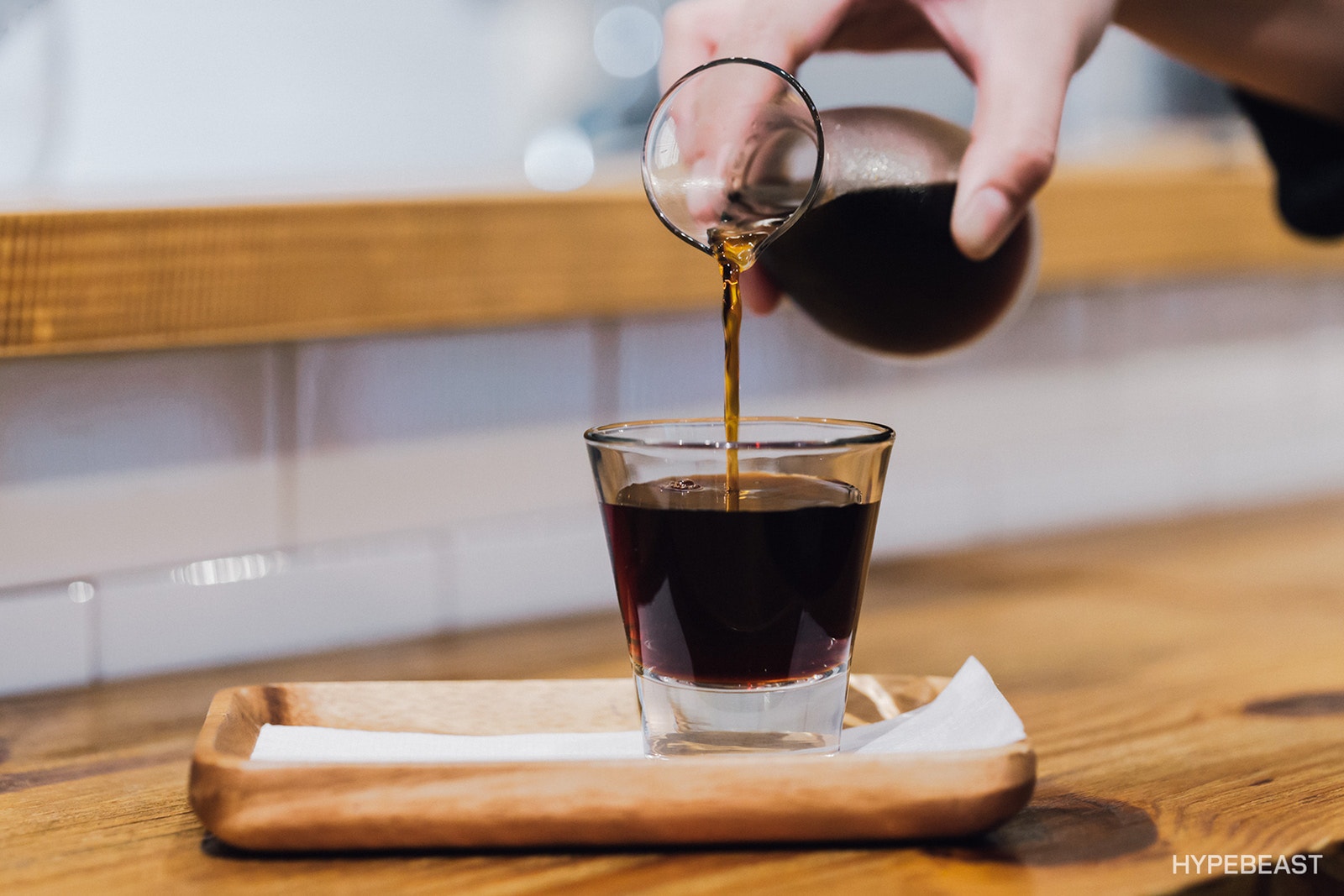 5 of 8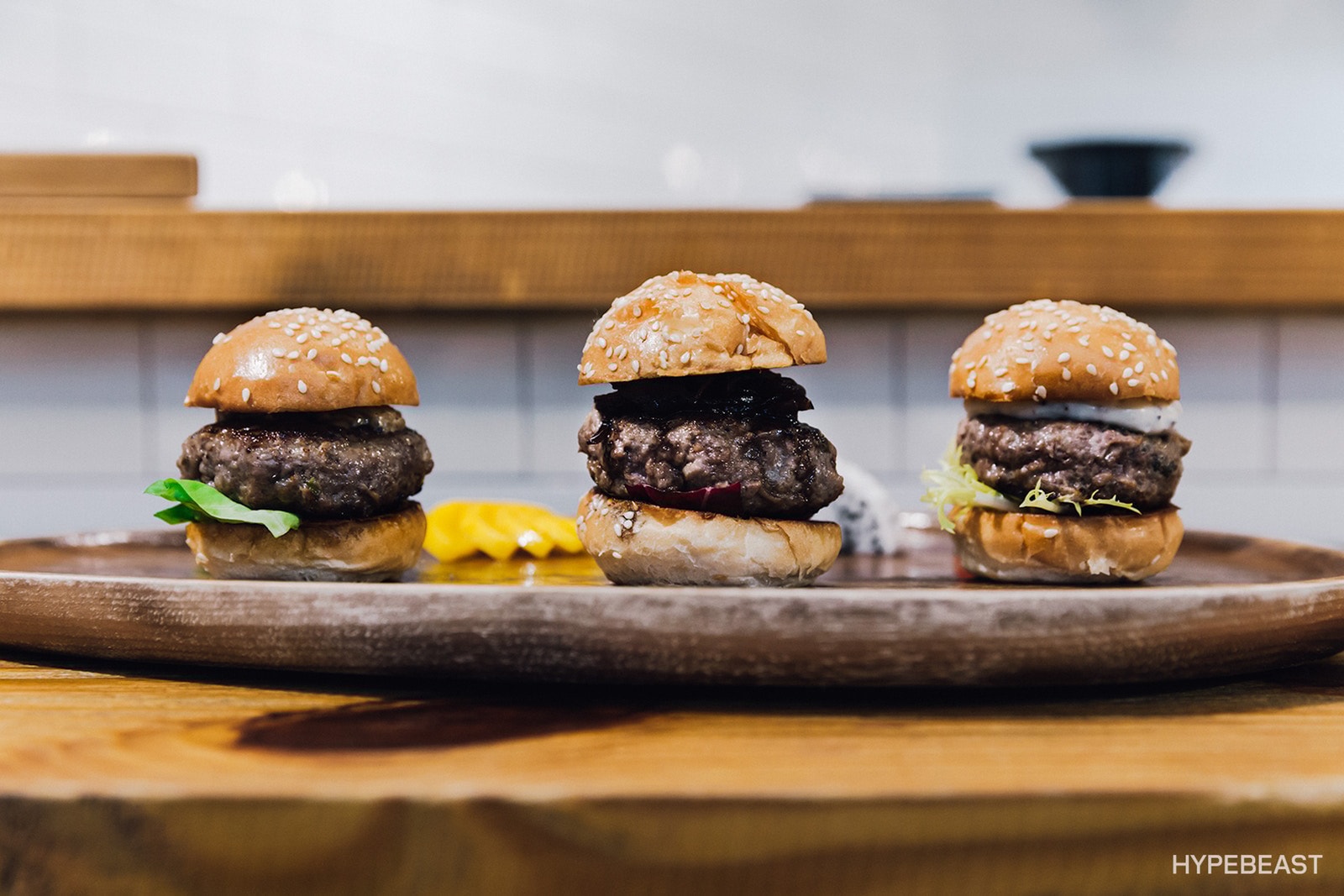 6 of 8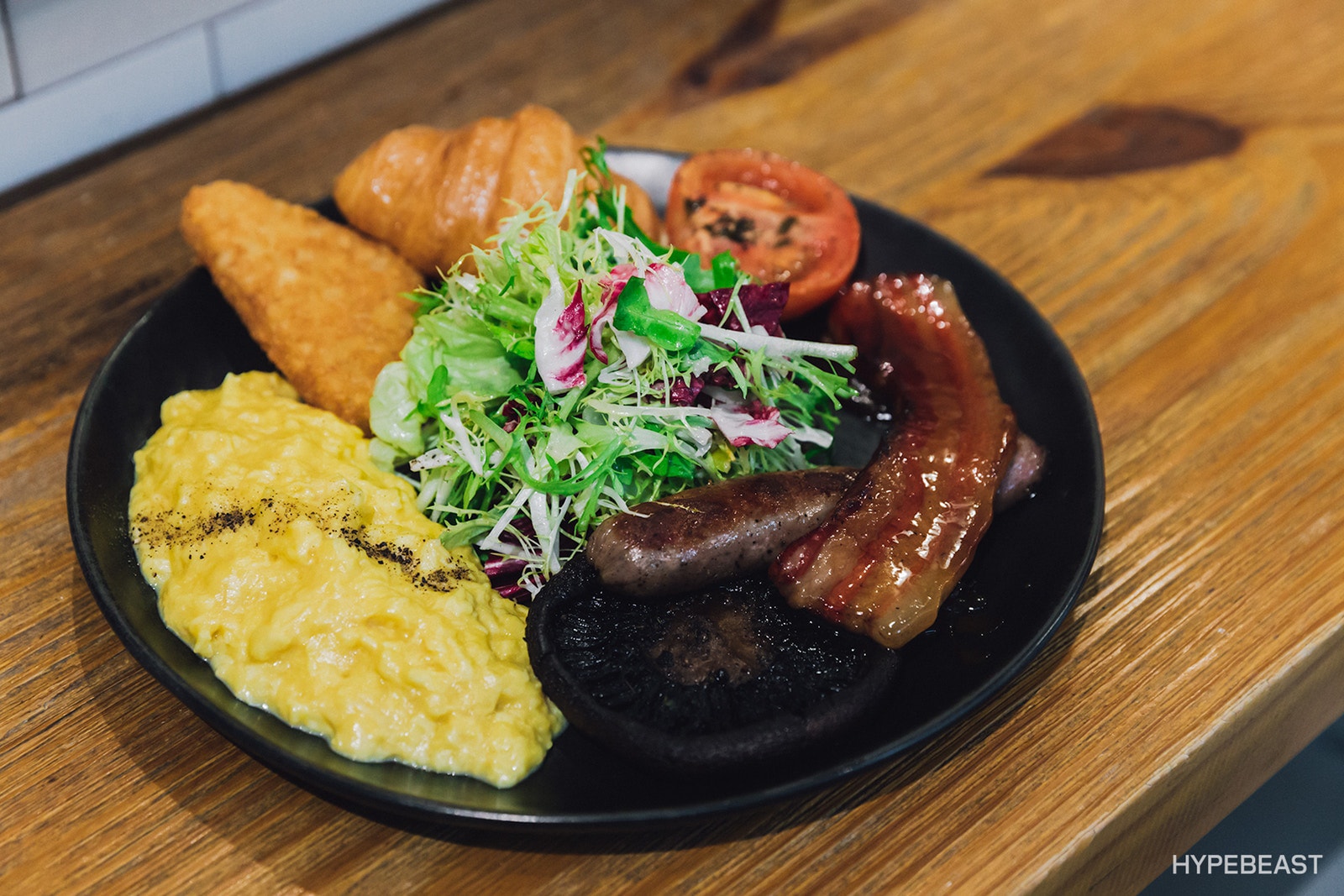 7 of 8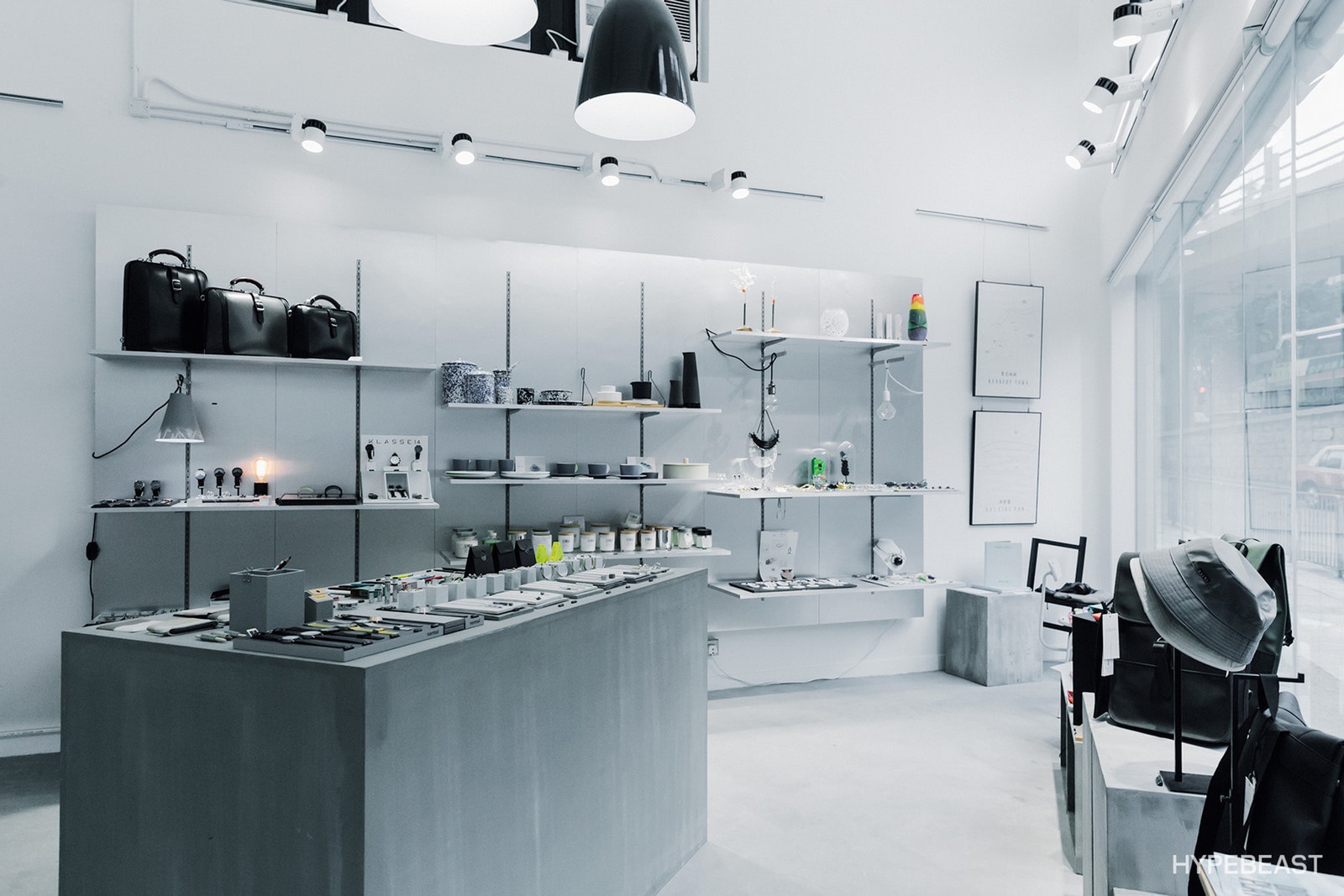 8 of 8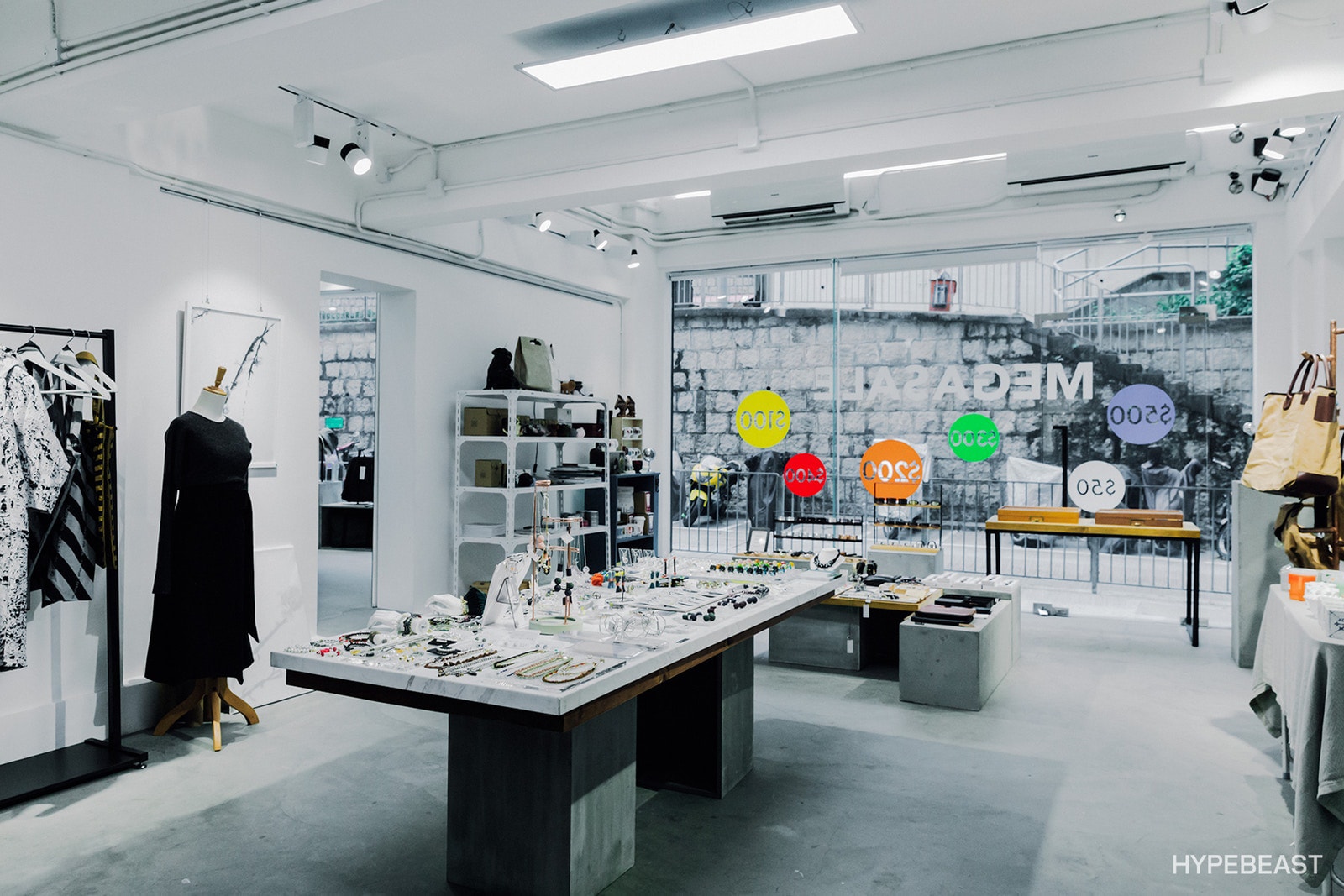 Shek Tong Tsui's Hill Road is quickly becoming home to an ever-growing number of trendy cafes, and the one that arguably started the boom is none other than ethos. Just a stone's throw away from the prestigious University of Hong Kong, students are a perennial fixture within the ethos's industrial concrete interior, who keep coming for the lattes and the hearty all-day breakfast. The cafe portion adjoins a gallery space that presents a rotating showcase of visual exhibitions, as well as a boutique that showcases the work of local artists and designers.
Address: 99 Hill Rd, Shek Tong Tsui
common room & co.
1 of 7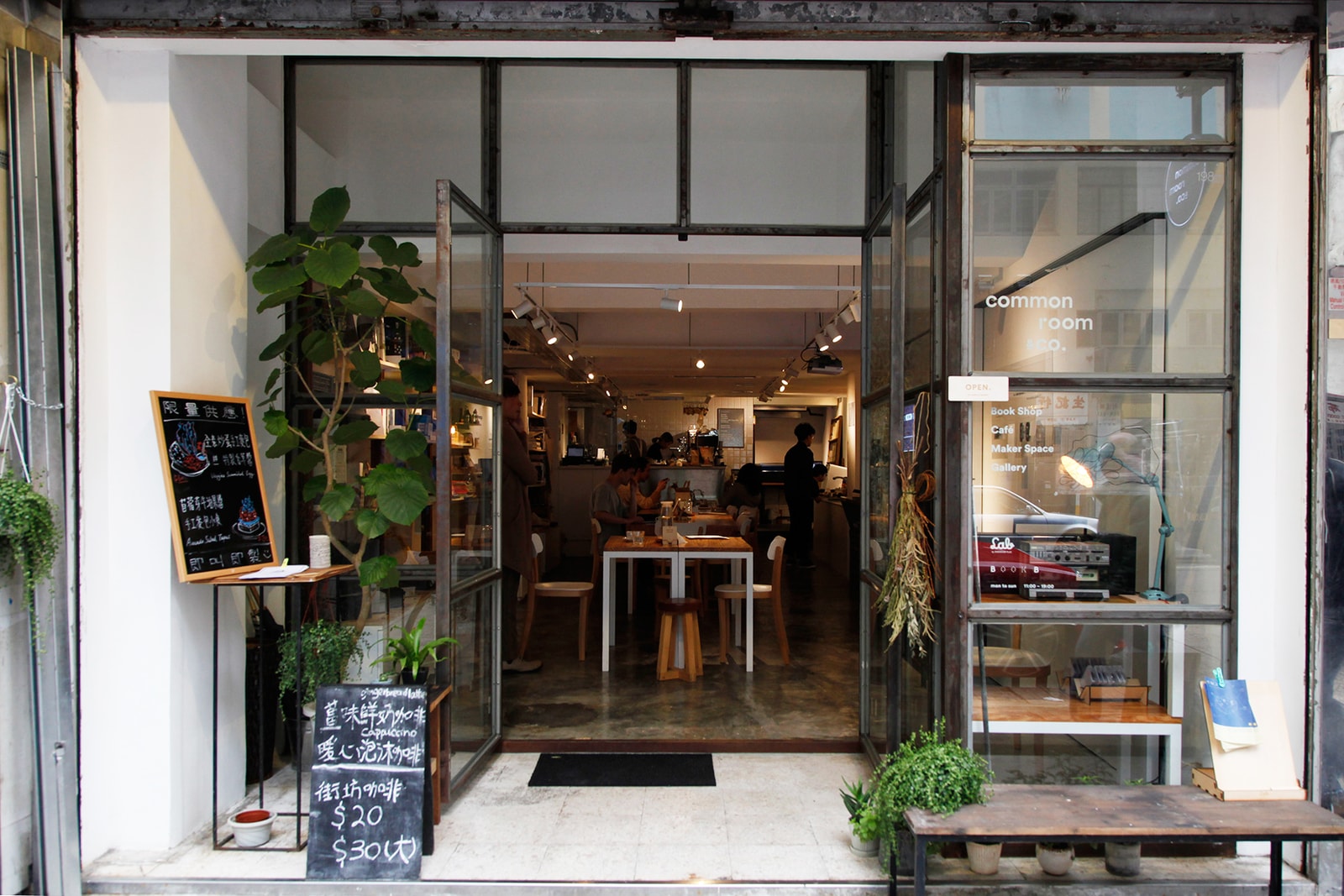 2 of 7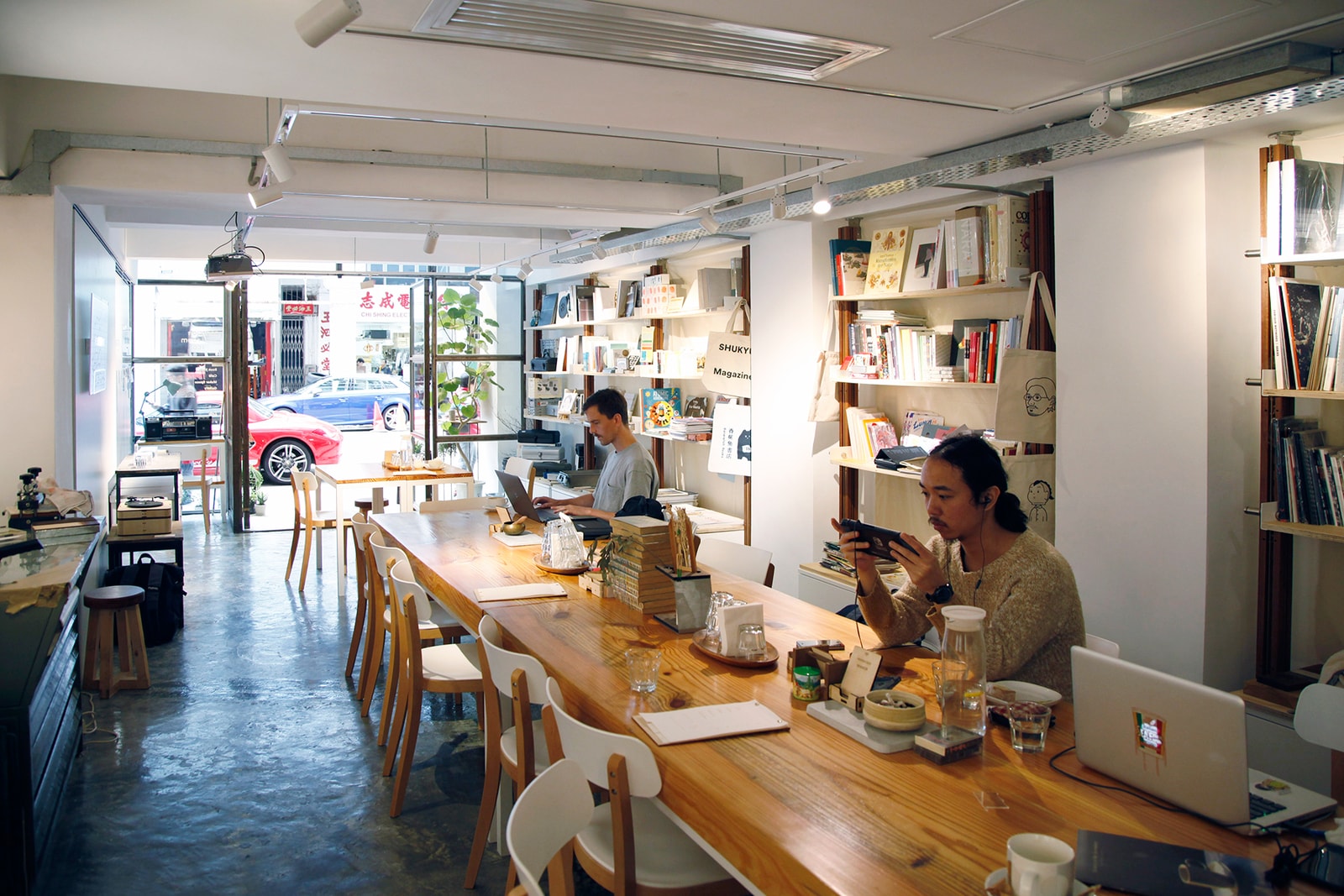 3 of 7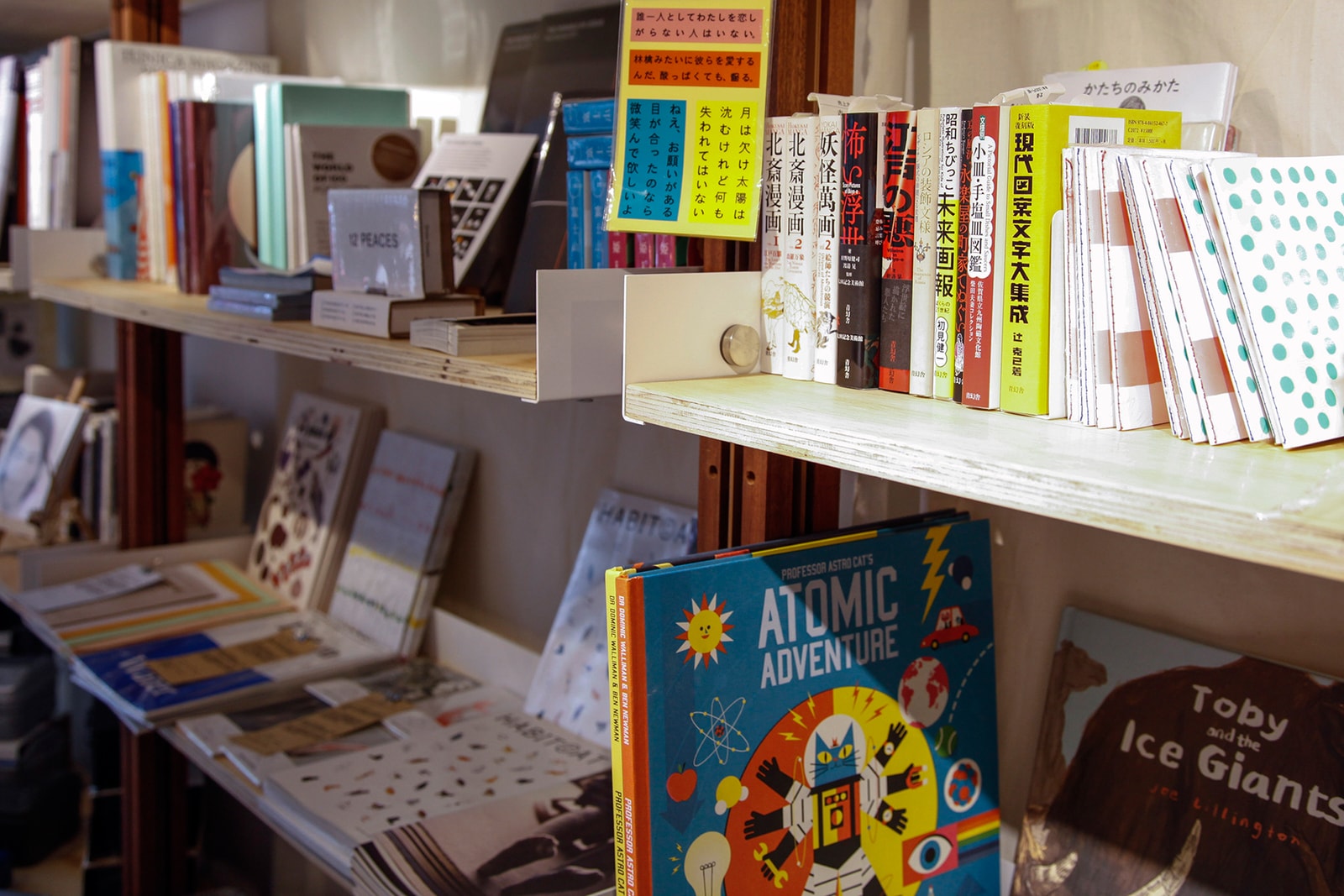 4 of 7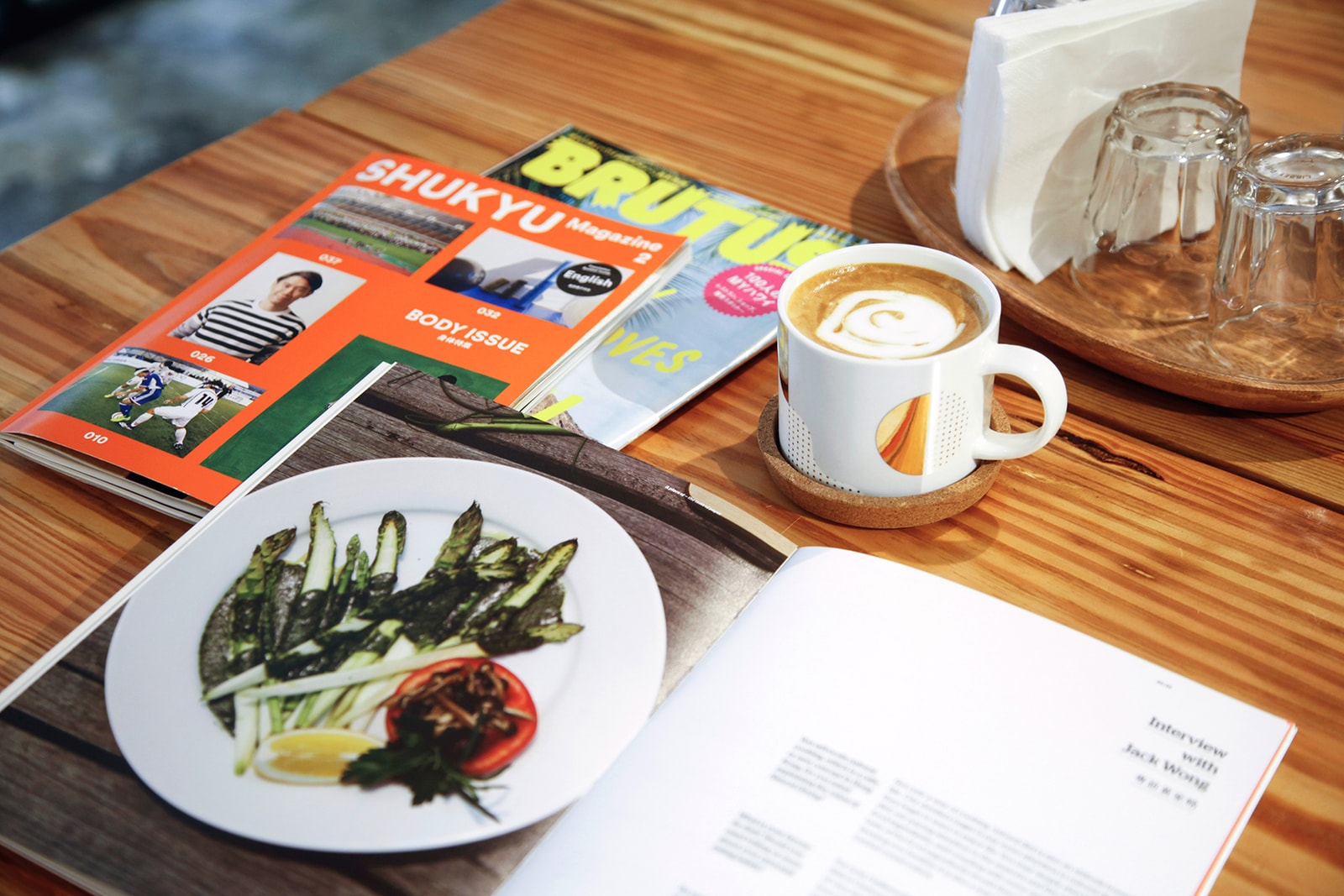 5 of 7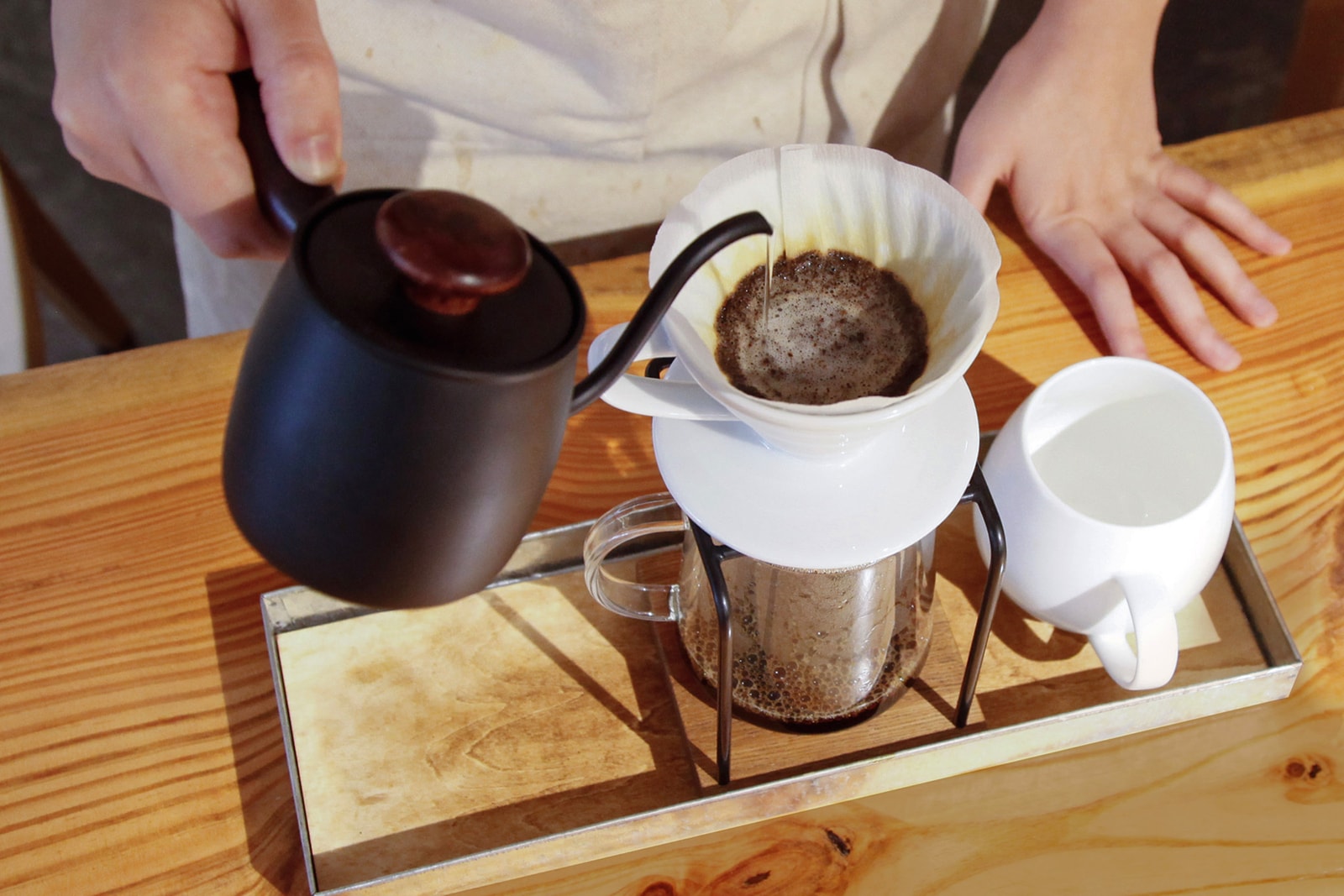 6 of 7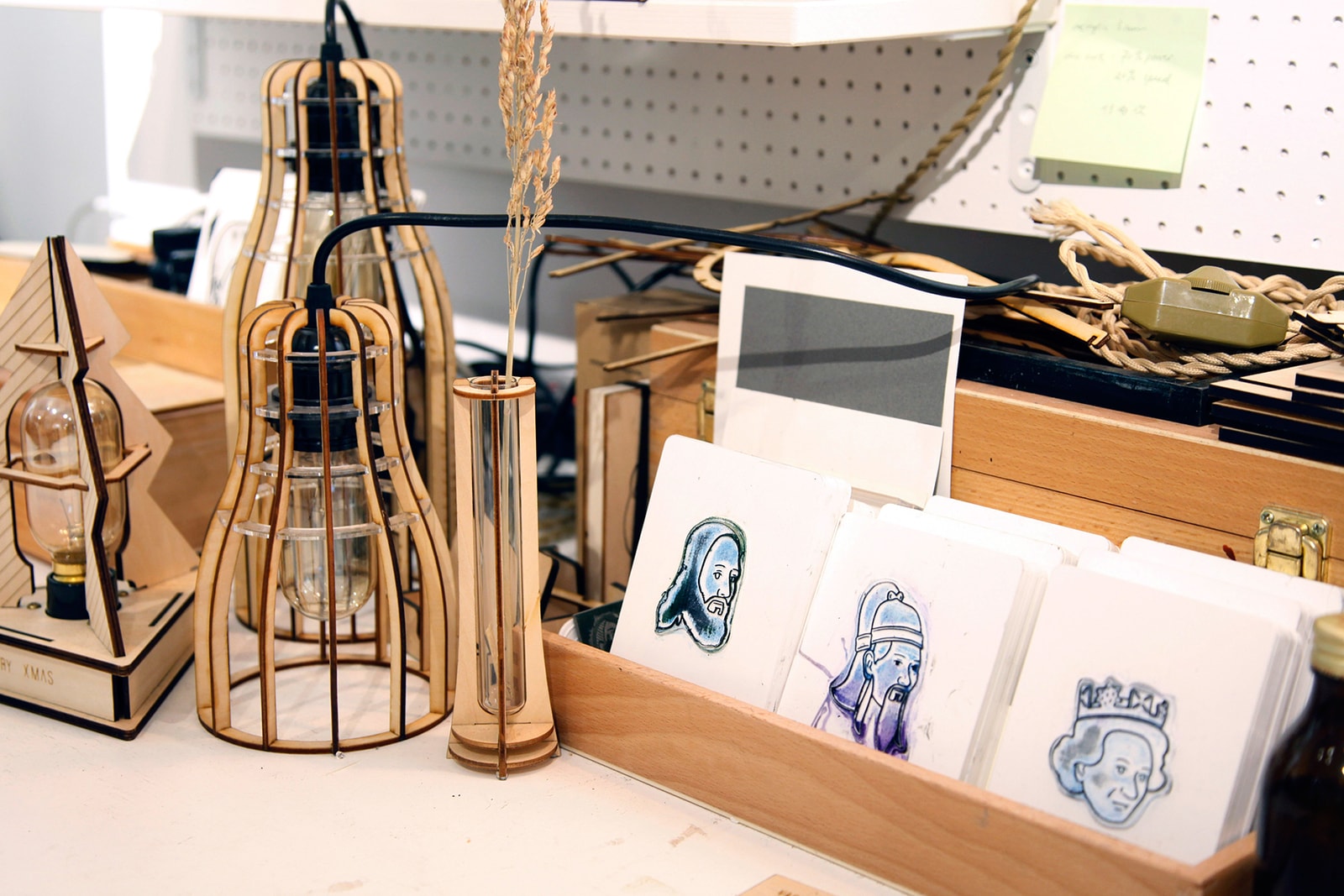 7 of 7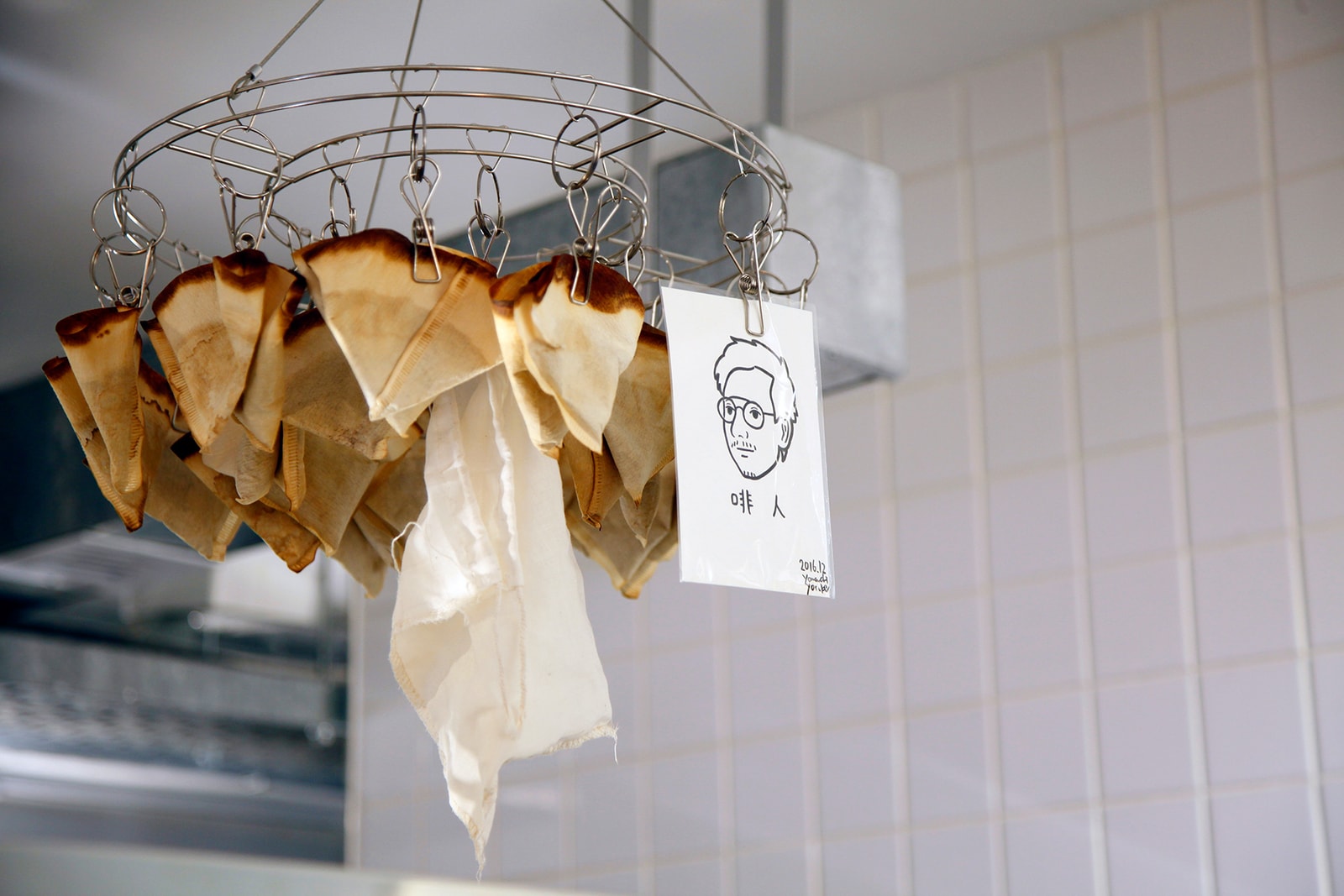 The district of Sham Shui Po, while the poorest in Hong Kong, is also one of its most colorful — within a relatively small footprint, one can find whole areas devoted to textile wholesale, secondhand electronics, wet markets and numerous street food stalls. Intending to be a "common room" for the neighborhood's creatives, recent addition common room & co. reflects the area's diverse character within its own microcosm, encompassing a bookstore, cafe and product workshop on the first floor, and a gallery space on the second. Independent bookstore Book B curates common room's selection of international, local and Japanese publications, while the workshop's laser cutter and 3D printer are available to the public to use for a small fee. Baristas Alex and Pearl also hold their own with a selection of ice drip, flat white and pour-over coffees, alongside baked and gluten-free treats.
Address: 198 Tai Nan St, Sham Shui Po
Kubrick
1 of 3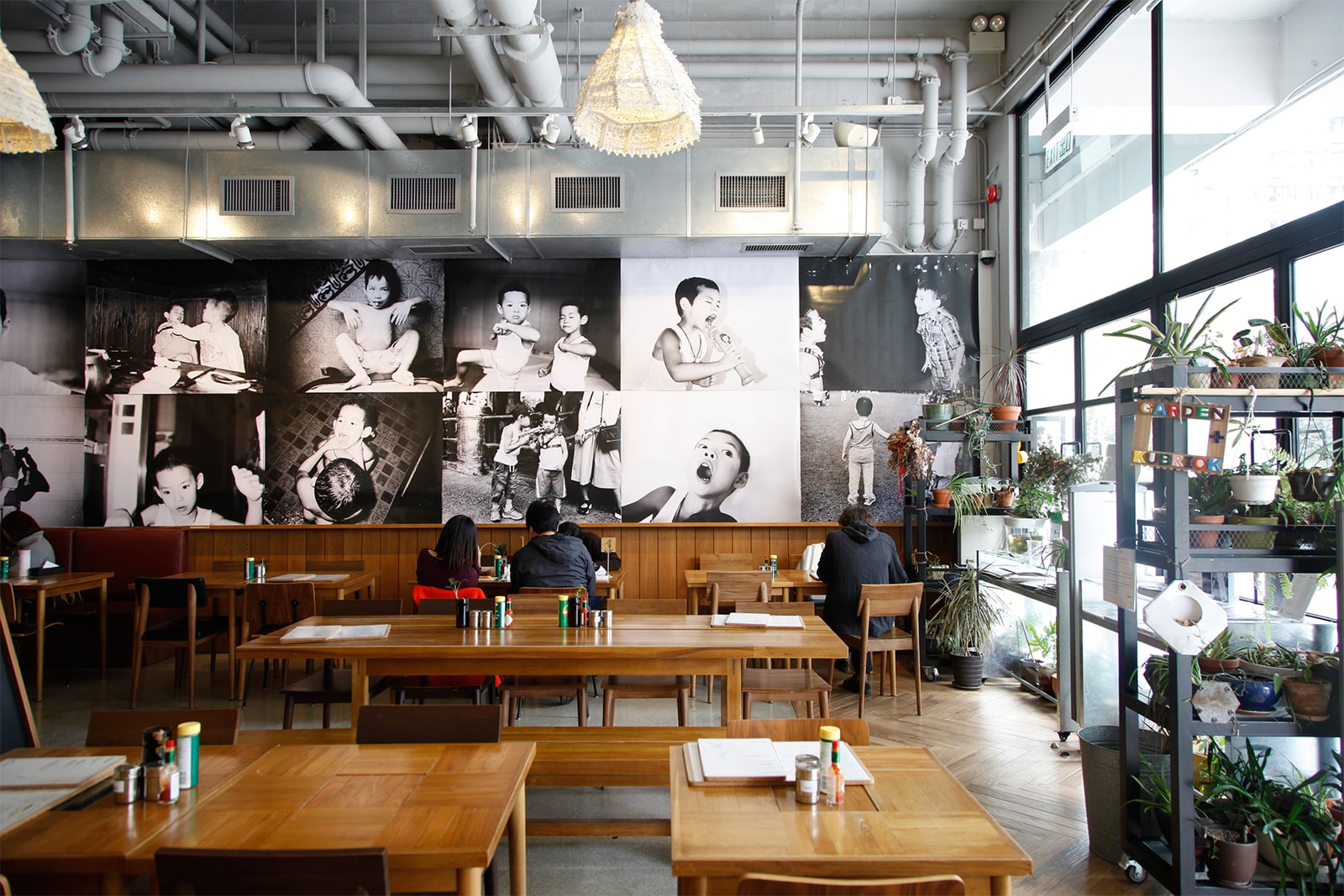 2 of 3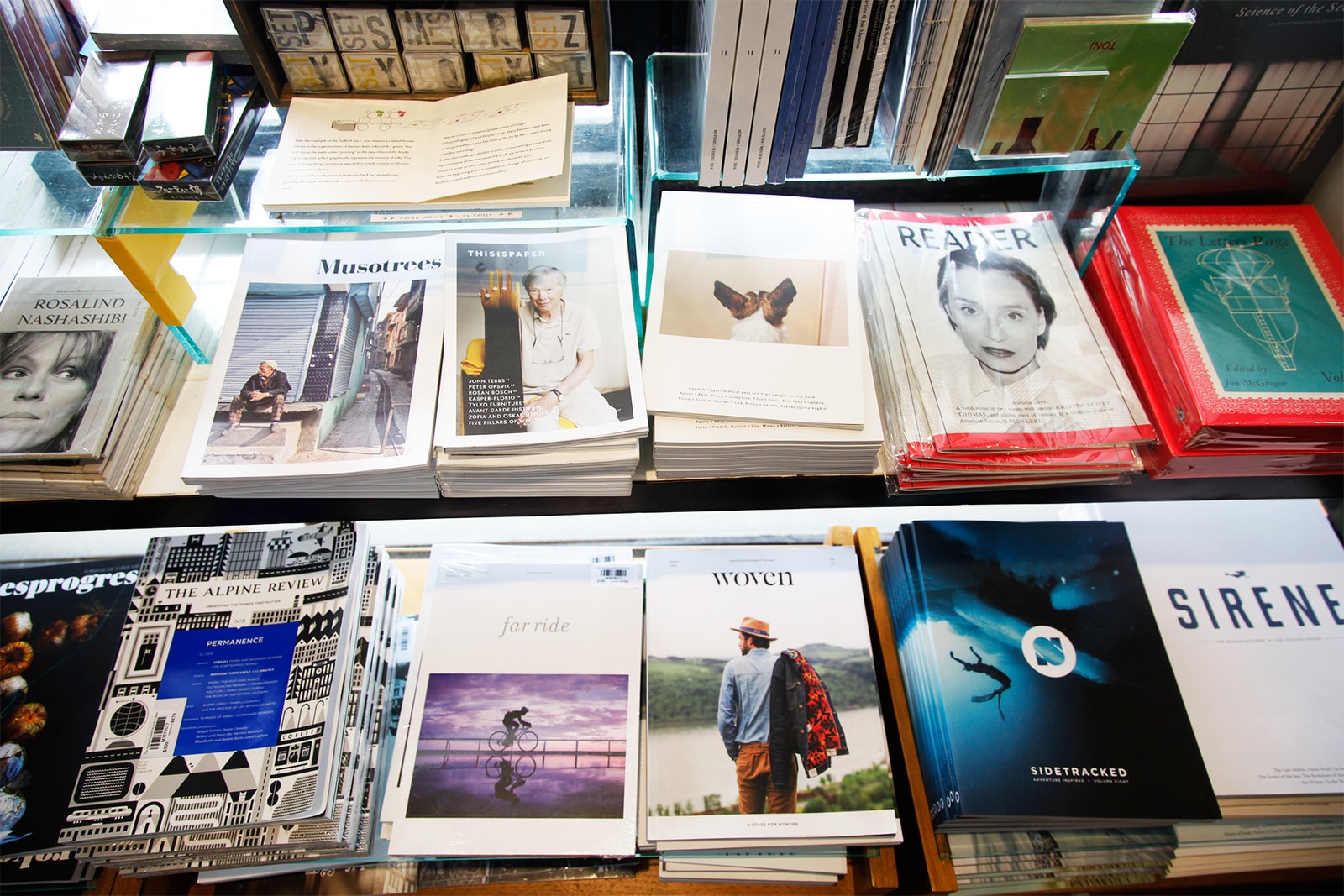 3 of 3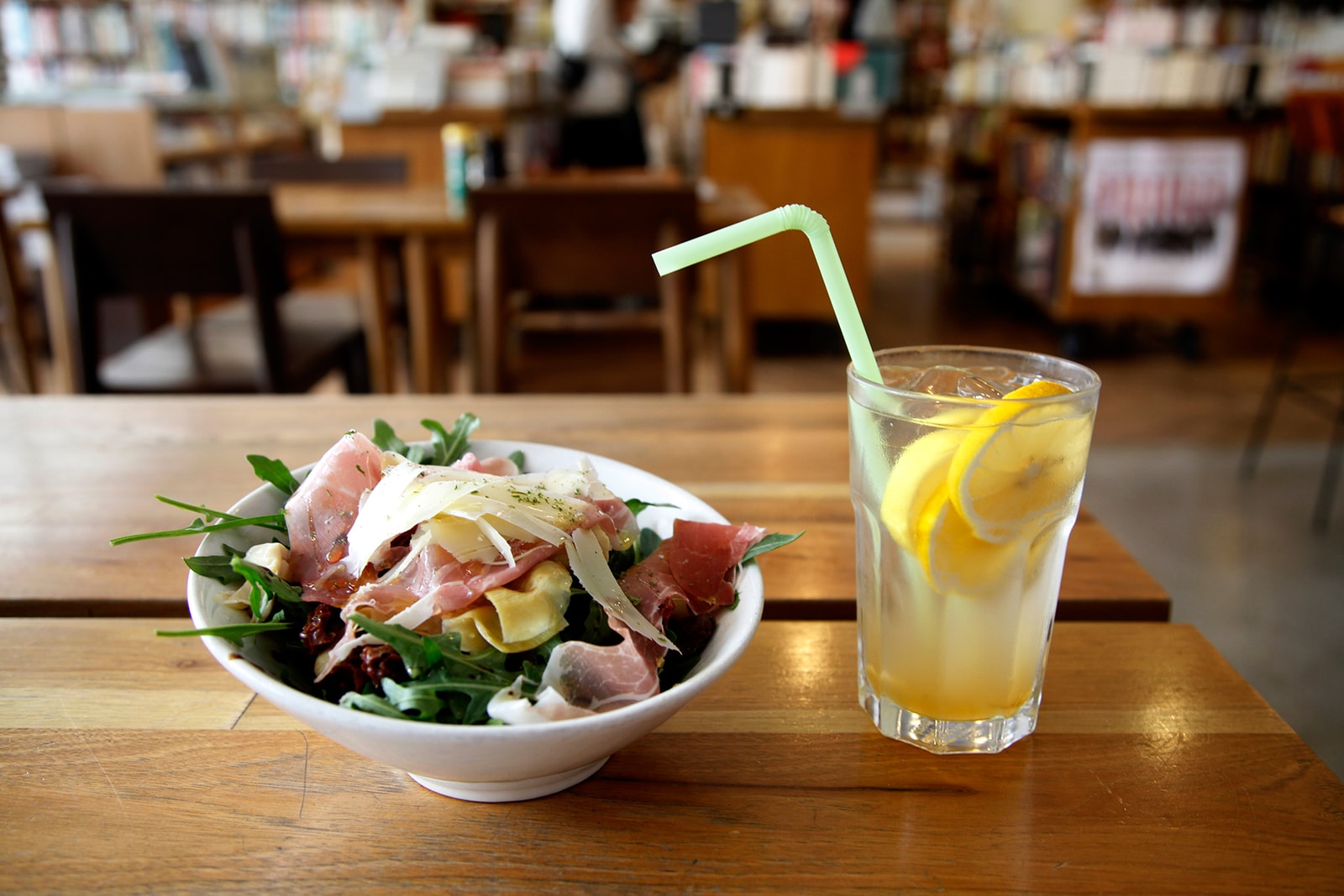 Acting as a gathering place for film lovers thanks to the adjoining Broadway Cinematheque arthouse cinema, the appropriately named Kubrick is an easy place to while away an afternoon thanks to its airy interior and extensive food and drink menu. The other half of its generous floor plan is devoted to an impressively curated bookstore, which deftly mixes independent design and lifestyle magazine titles both local and international with a thoughtful book selection that encourages leisured rifling. After you're done sampling Kubrick's literary and culinary wares, head over to the cinema side to catch the latest flick, or even just to browse the movie poster collection on sale.
Address: Shop H2, Prosperous Garden, 3 Public Square St, Yau Ma Tei
Omotesando Koffee
1 of 7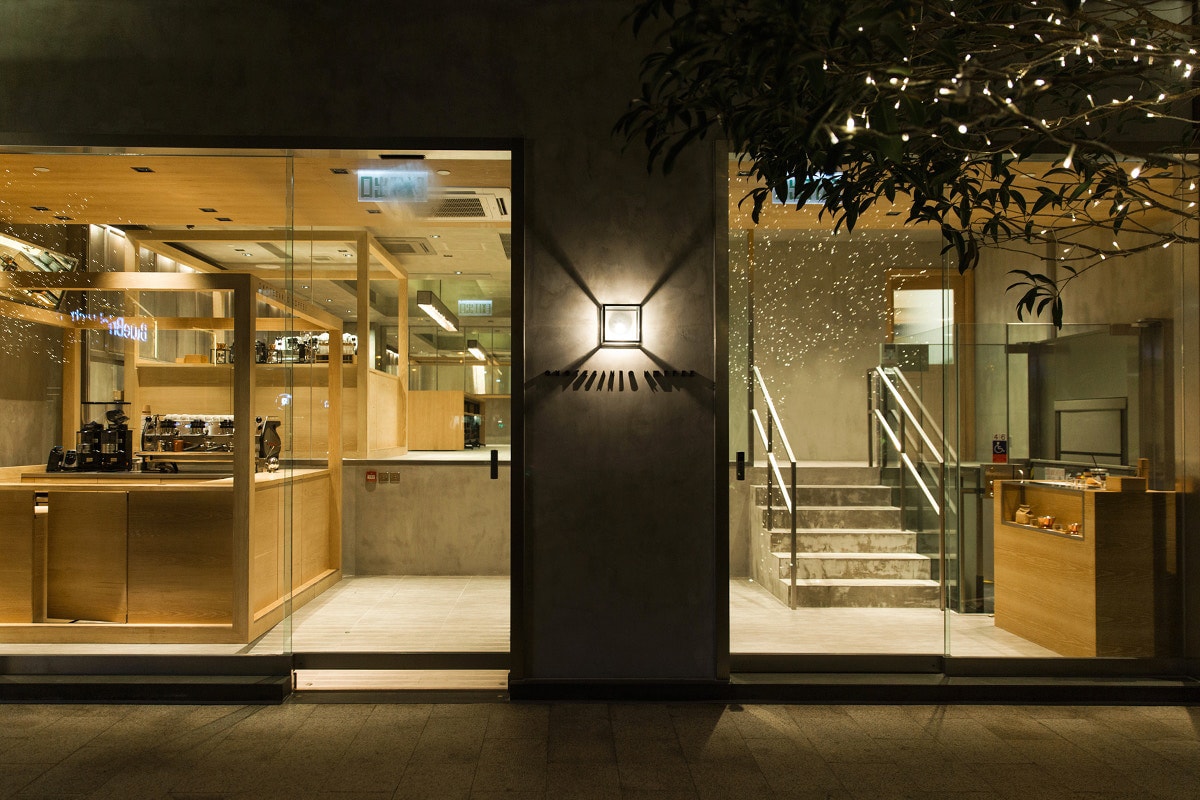 2 of 7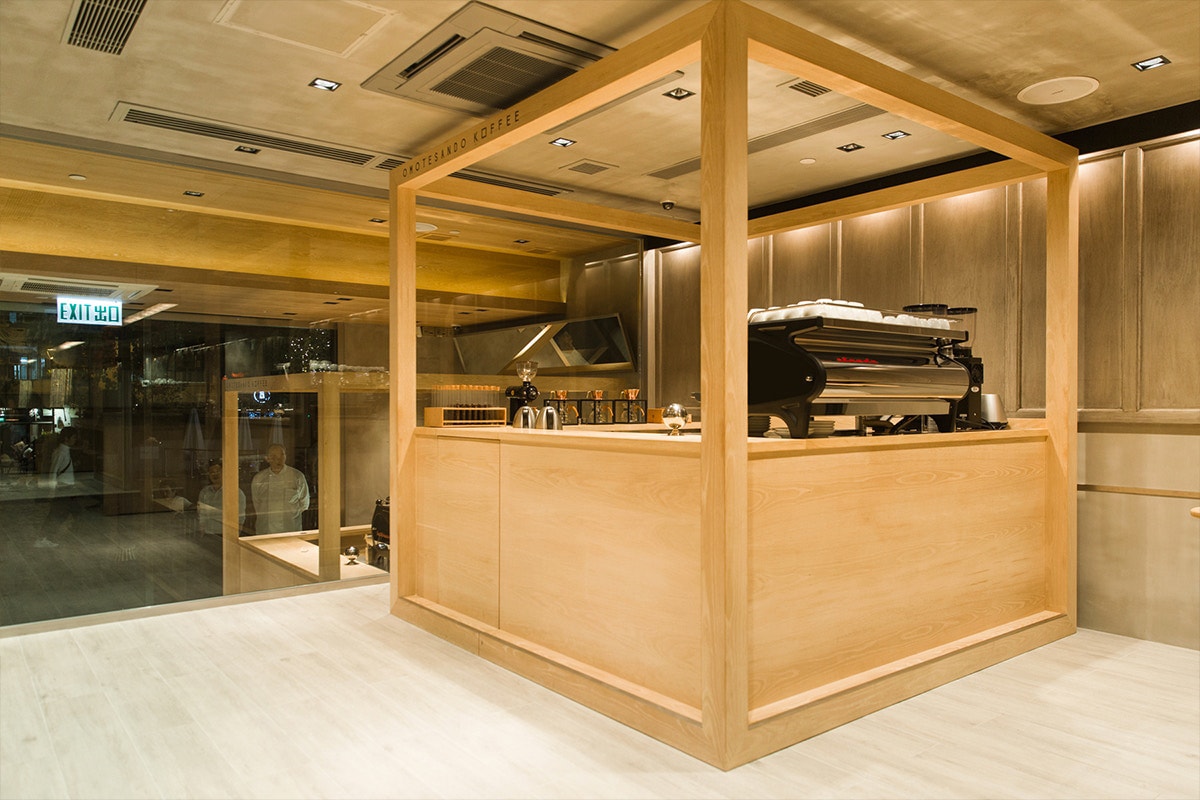 3 of 7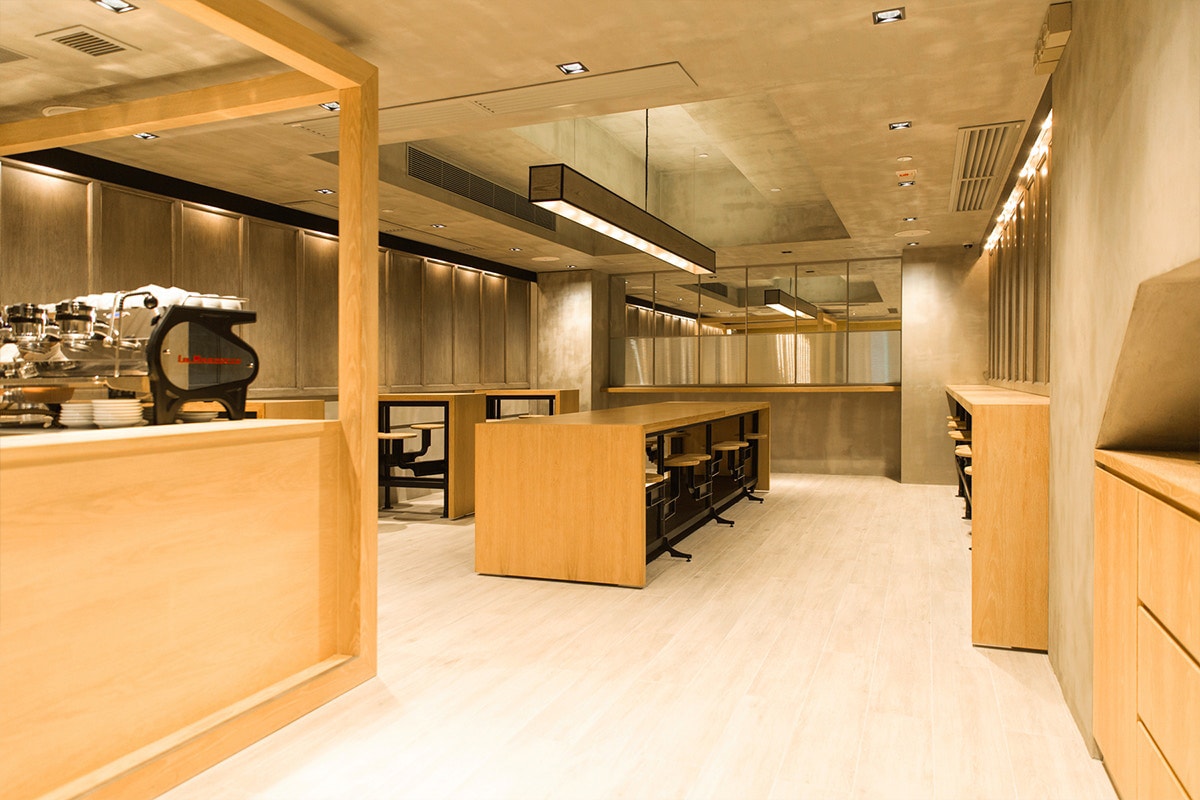 4 of 7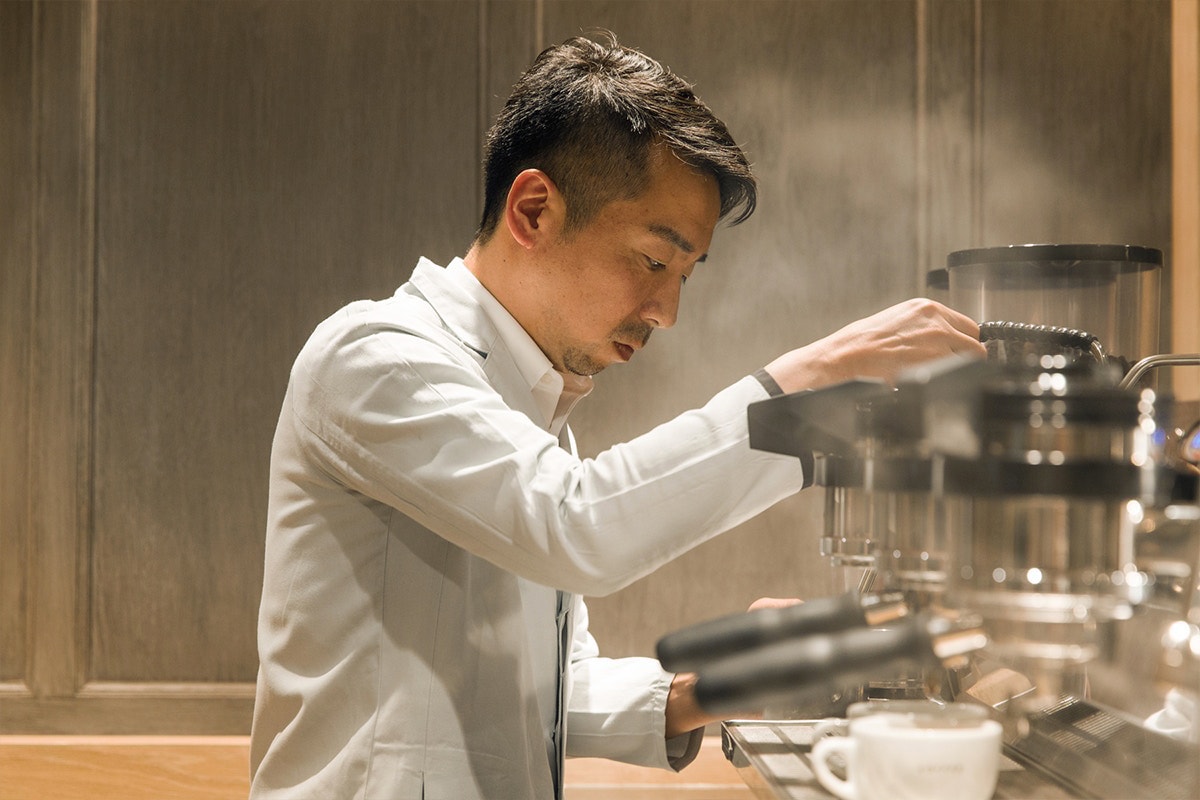 5 of 7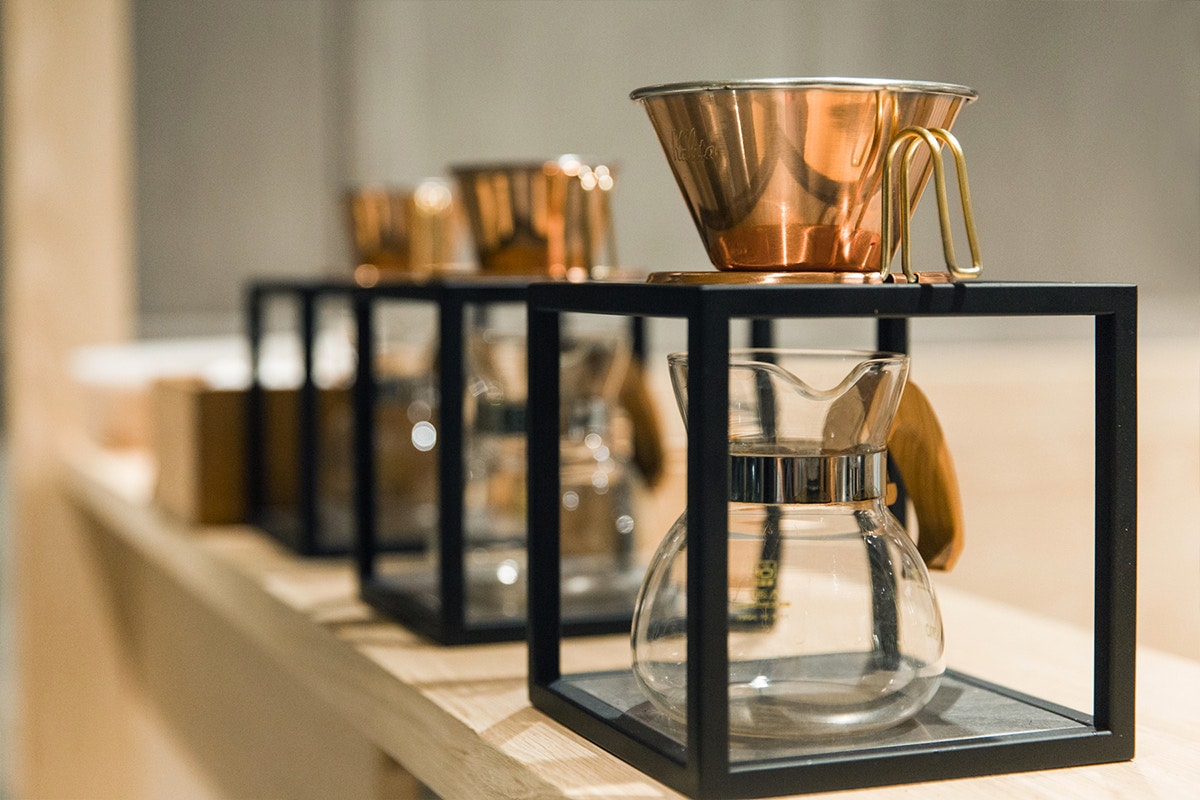 6 of 7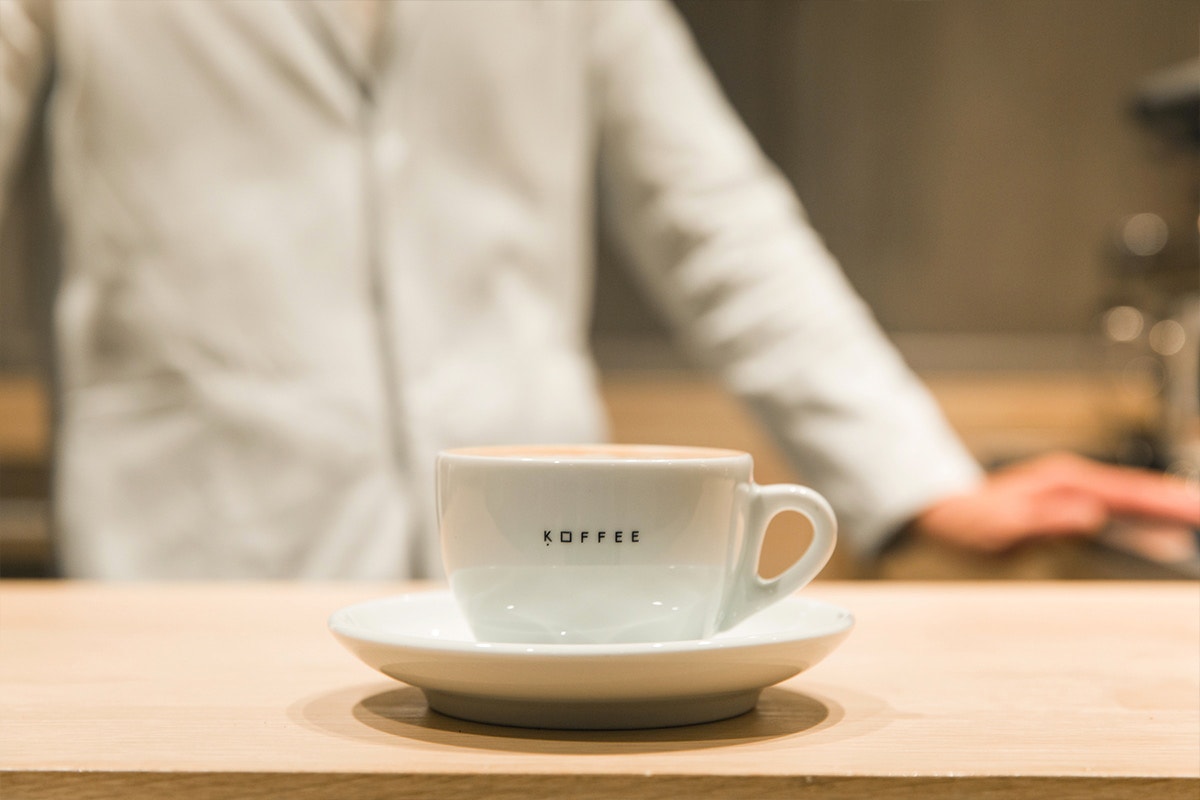 7 of 7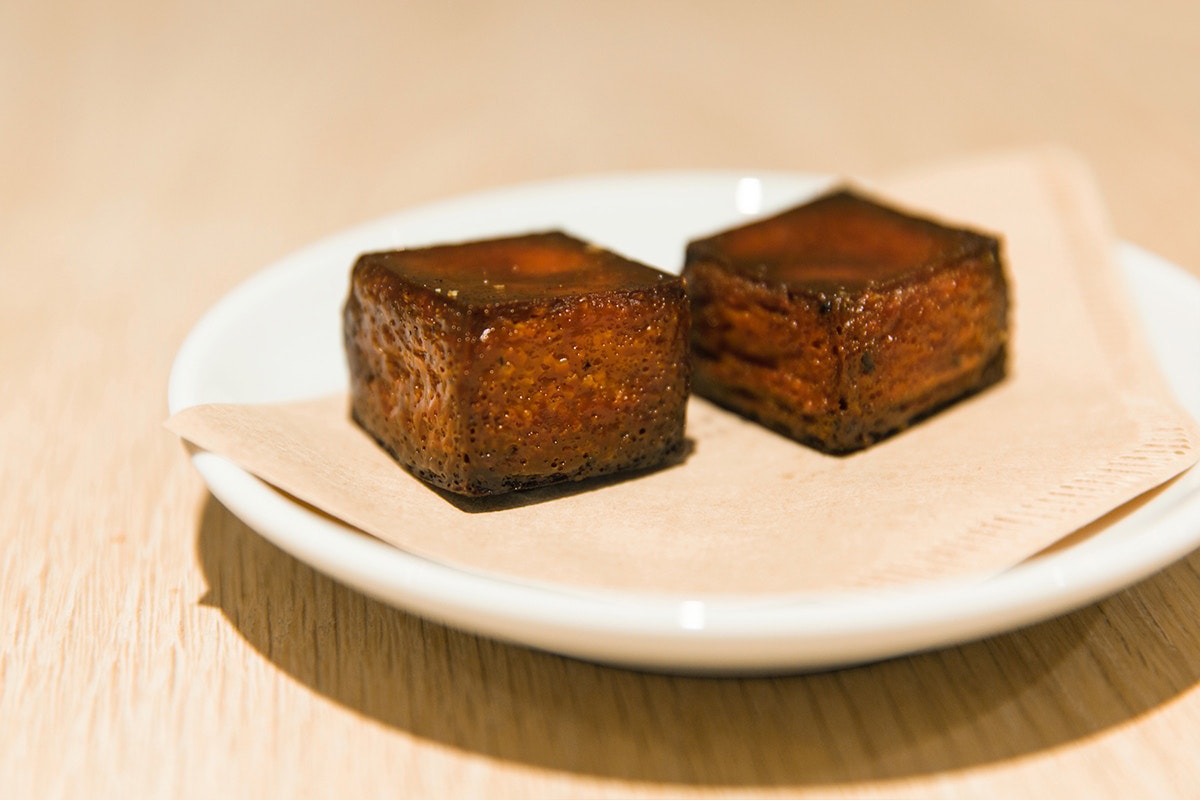 When Omotesando Koffee's original location in a traditional machiya house in Tokyo's Omotesando district closed down at the end of 2015, legions of coffee enthusiasts entered a period of mourning for the humble but much-loved cafe. Yet with its exit from Tokyo came good news for Hong Kong's coffee lovers when Omotesando Koffee touched down in the recently redeveloped Lee Tung Avenue half a year later. The wood and concrete interior is exceedingly minimal and built around two cube-like structures that house the custom La Marzocco espresso machines and the baristas in their immaculate white lab coats. Founder Eiichi Kunimoto based the design on the ancient Japanese tea ceremony: "[It] usually takes place in a very small, compact space where the customer and host can interact one-on-one," he explains. Don't miss Omotesando's original blended iced cappuccino recipe, paired with the kashi baked custard treat.
Elephant Grounds
1 of 9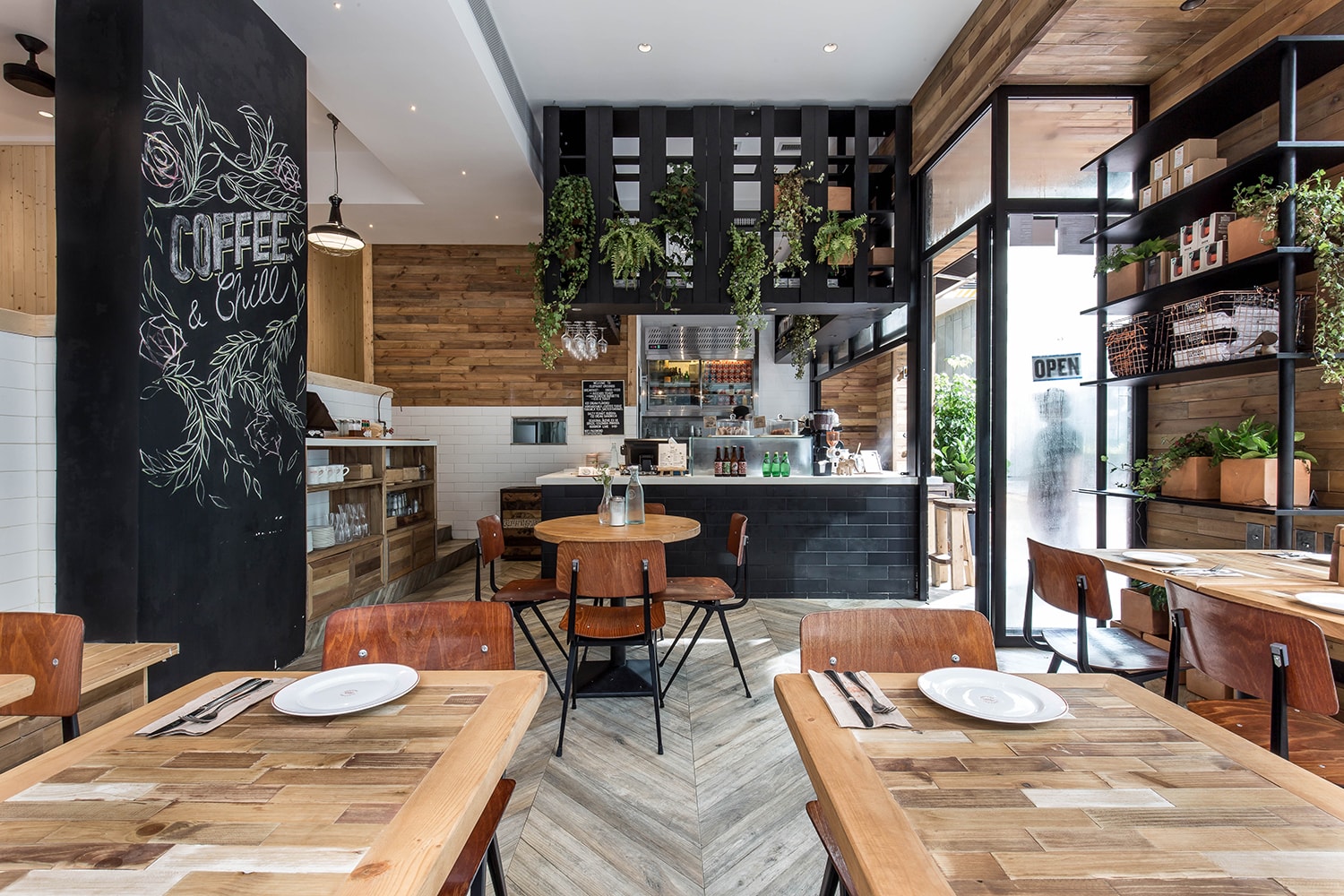 2 of 9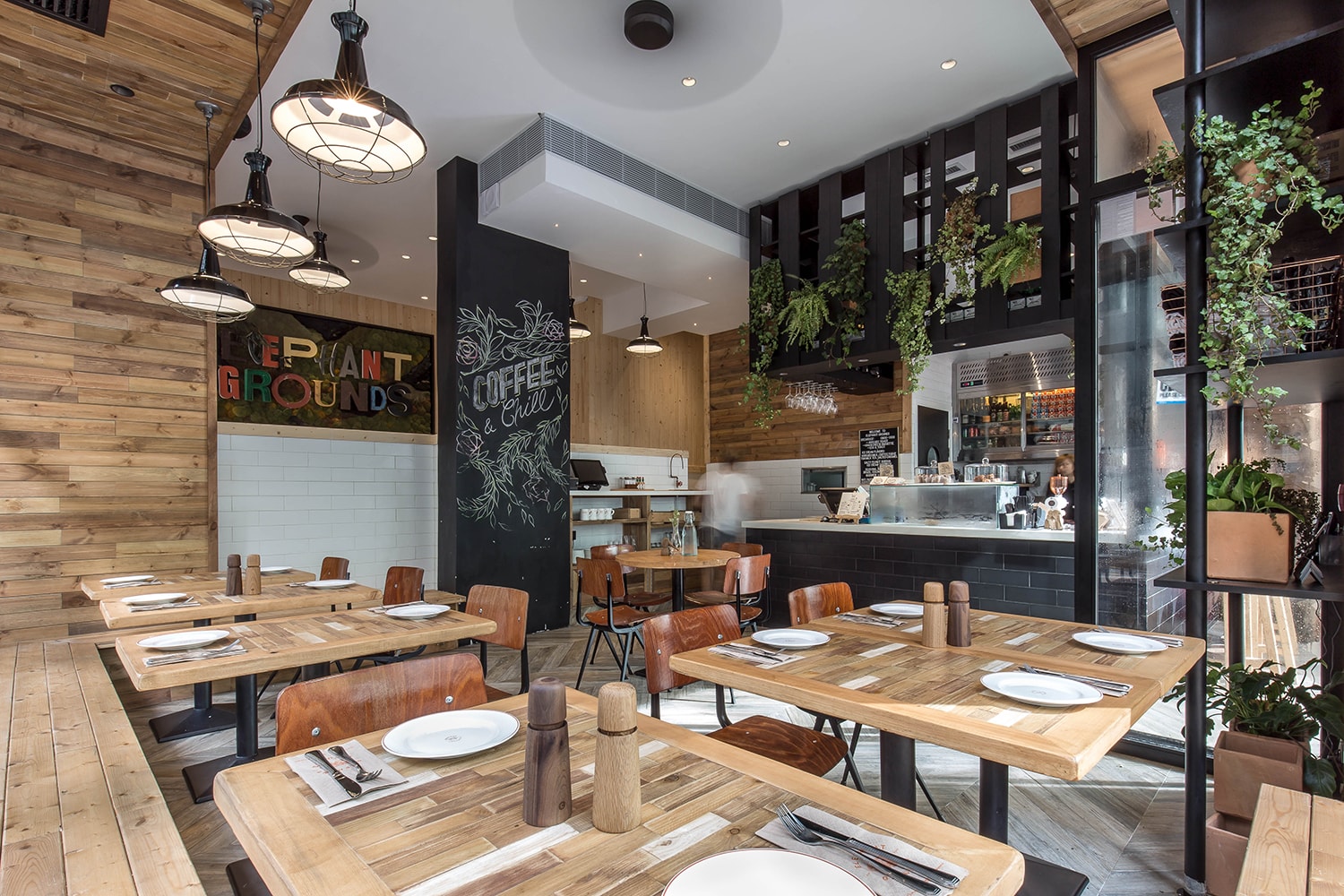 3 of 9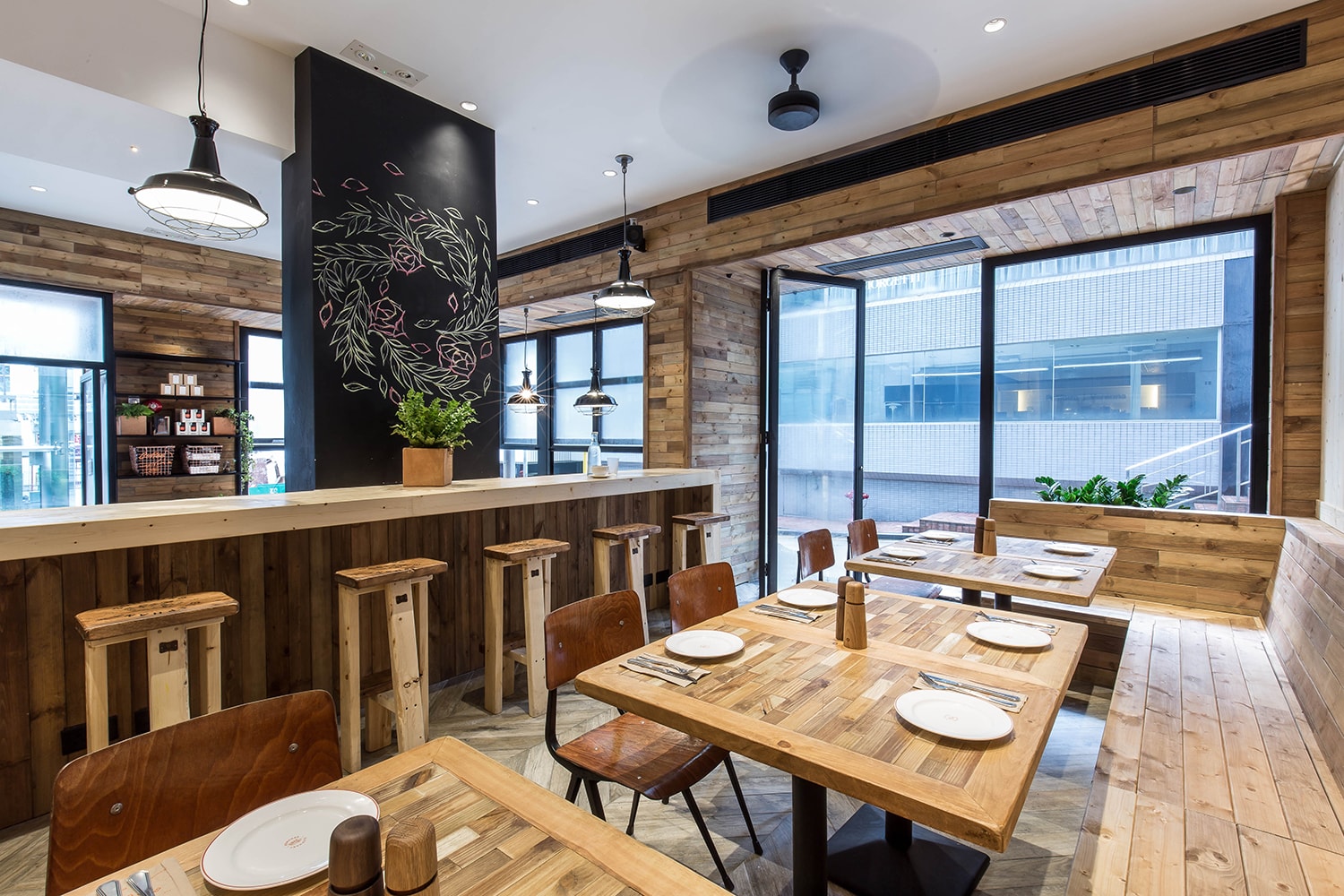 4 of 9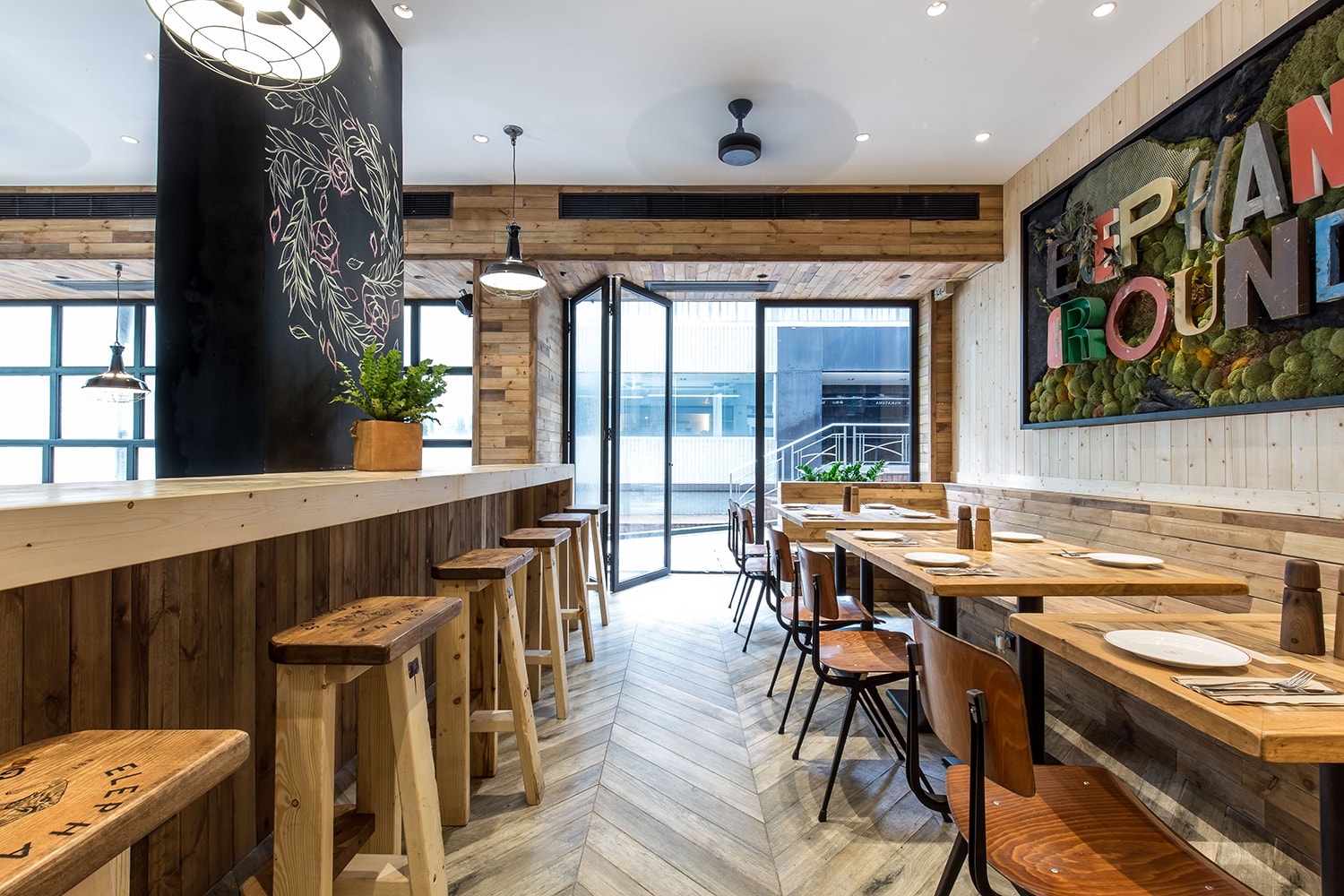 5 of 9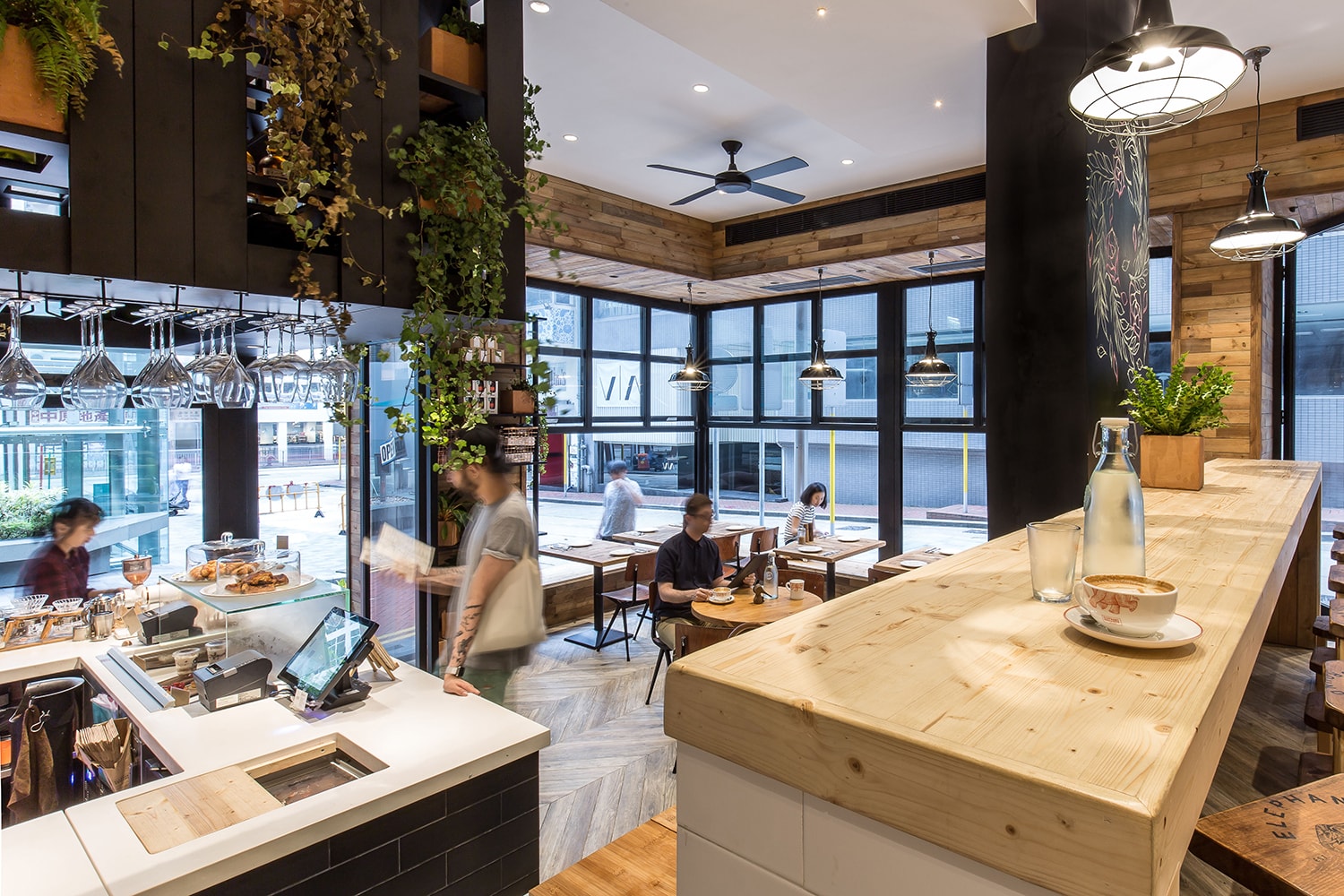 6 of 9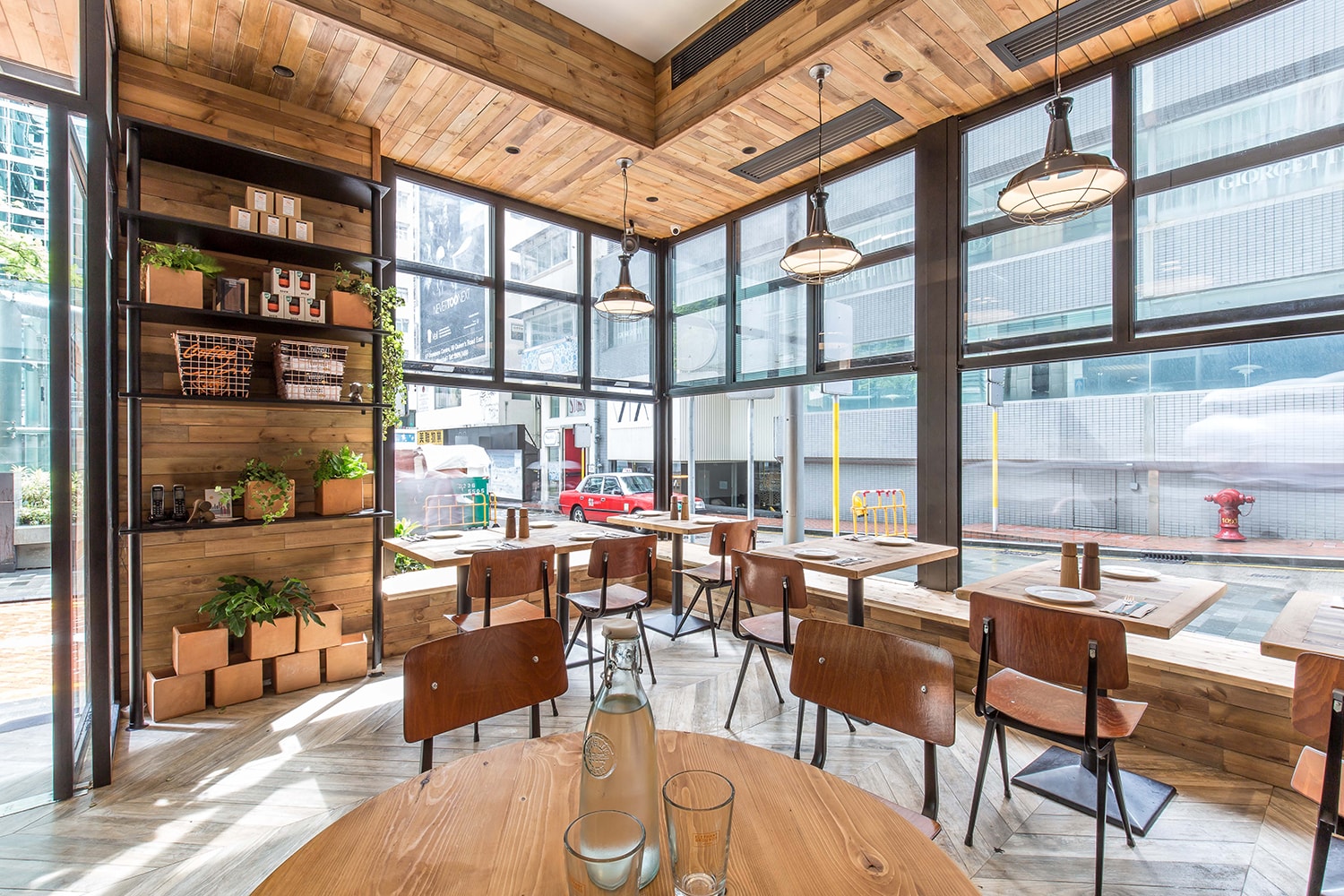 7 of 9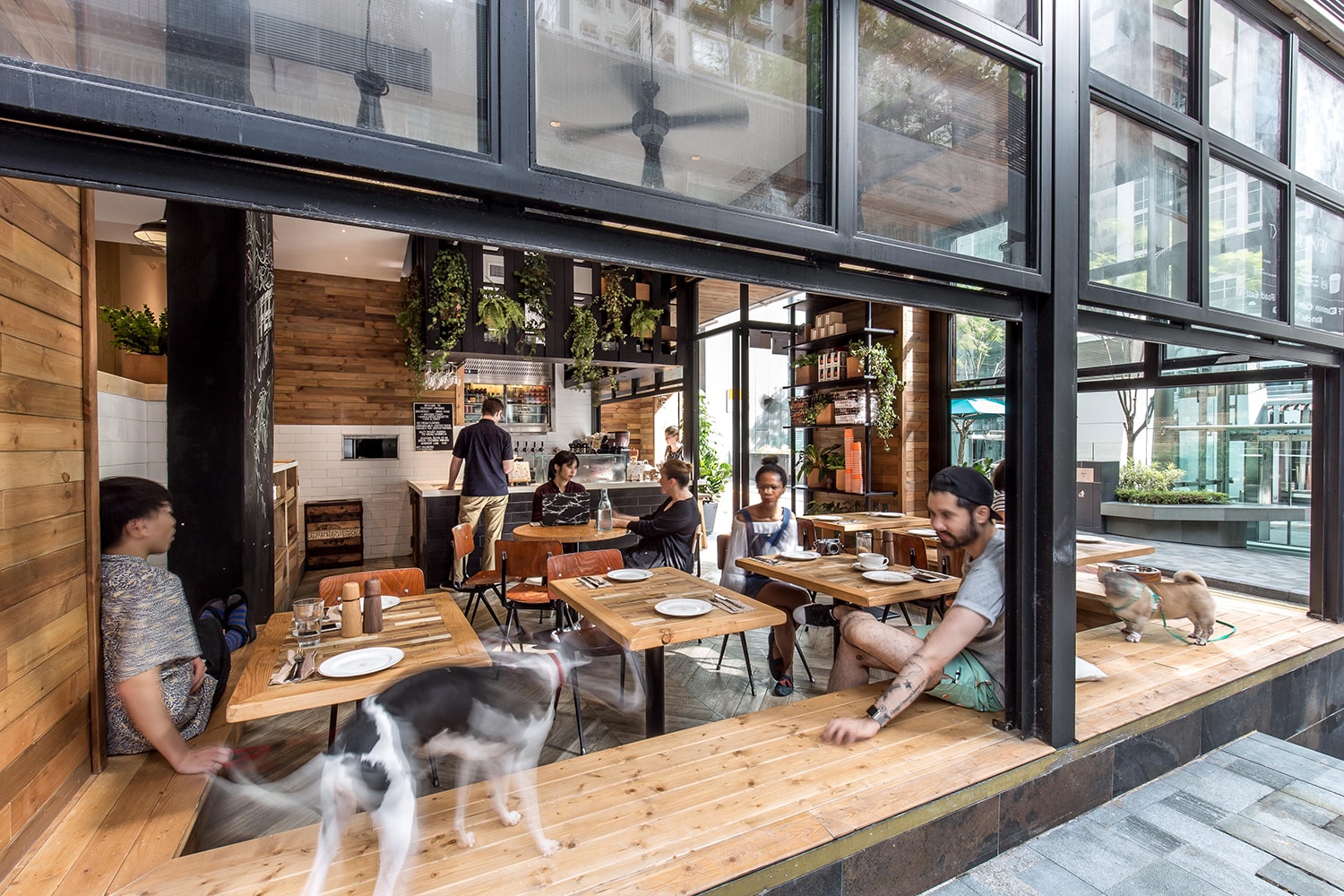 8 of 9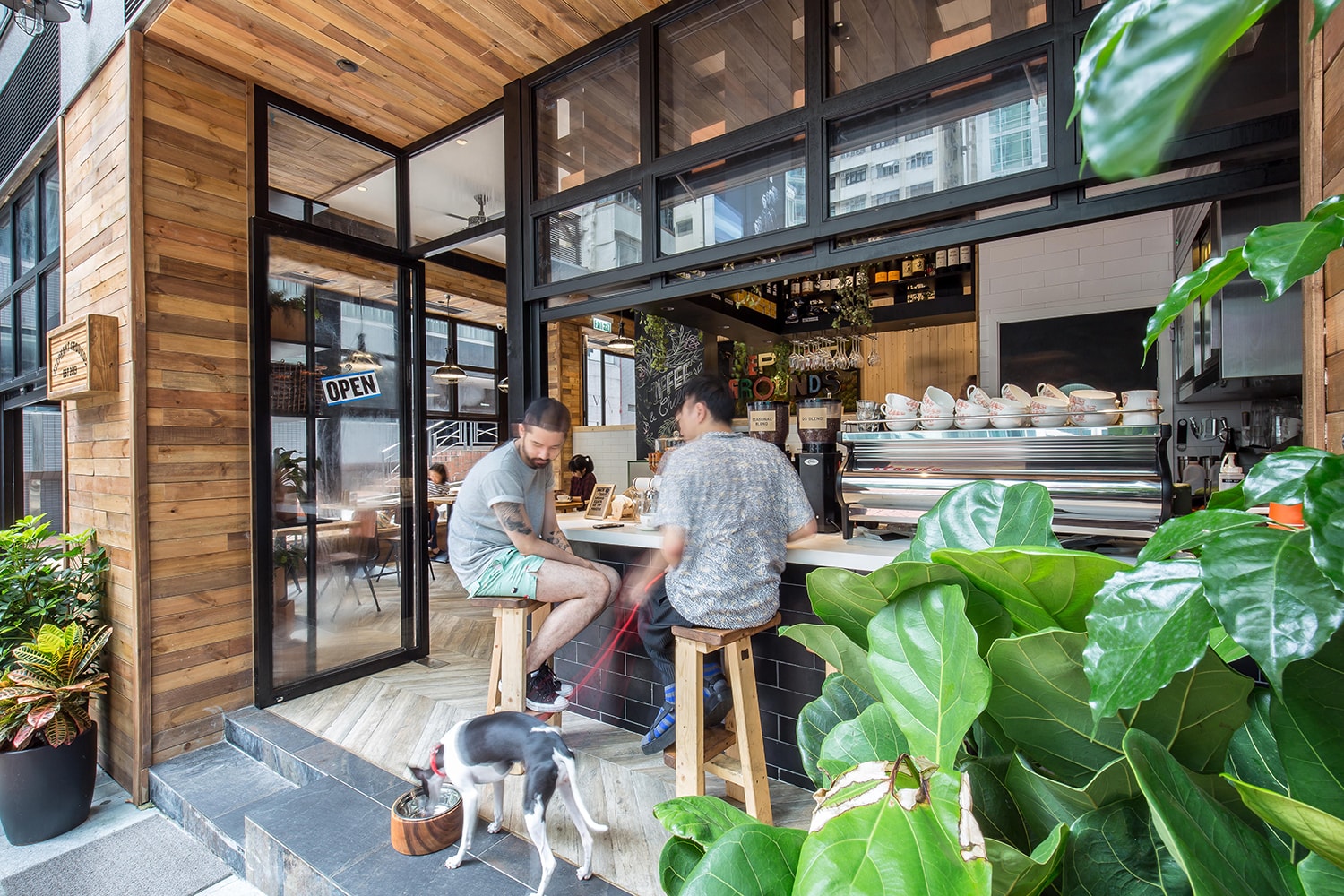 9 of 9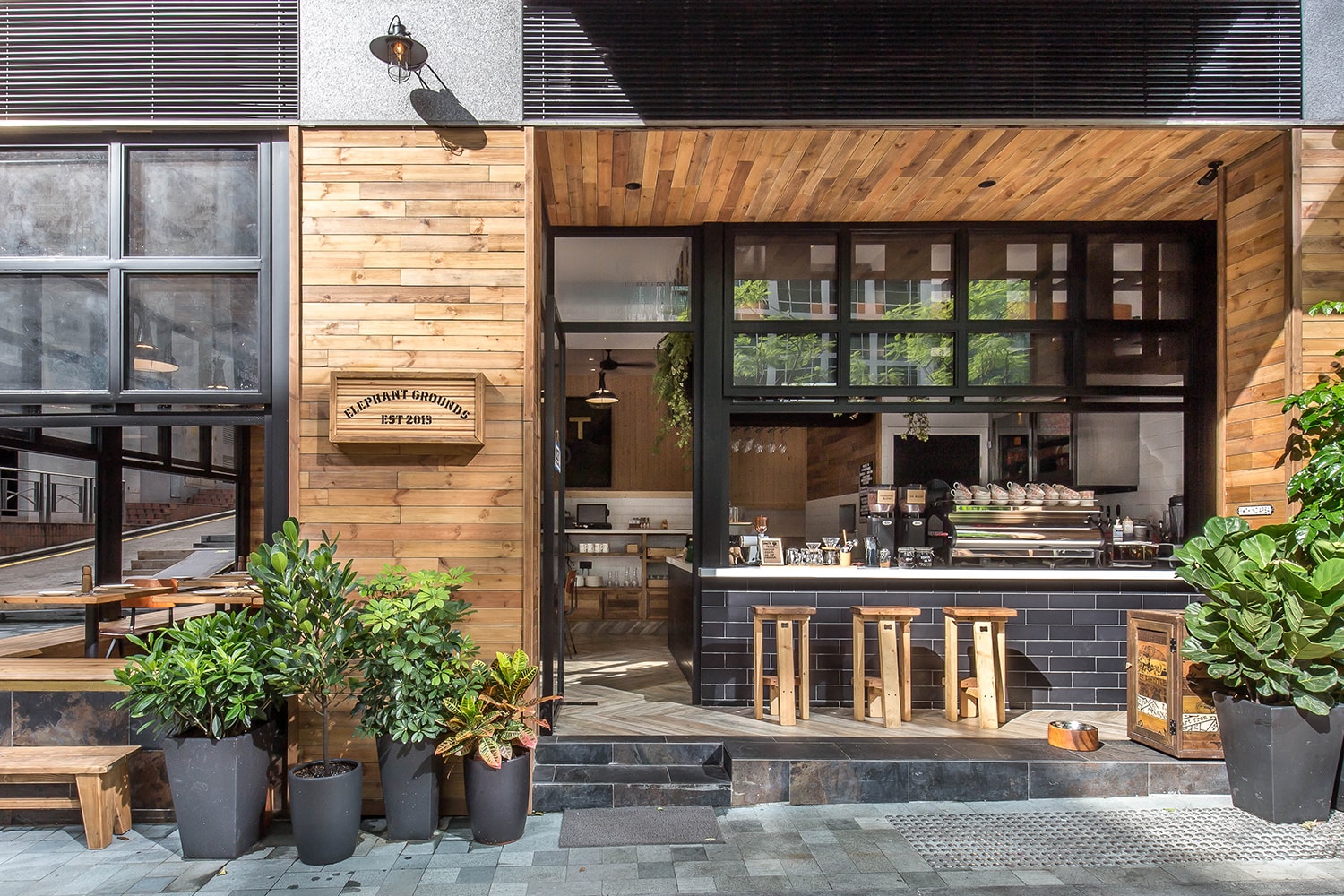 Photo credit: Elephant Grounds
What began as a a claustrophobic coffee bar in the street culture-oriented WOAW Store in Sheung Wan has become a fully-fledged chain of cafes with a total footprint of 20,000 square feet, spanning five locations across Hong Kong Island in a mere four years. Honing in on sourcing the freshest beans from around the world, Elephant Grounds also espouses a holistic lifestyle with a full food menu and a retail selection of in-house and curated home goods, within an environment featuring handcrafted carpentry by Start From Zero and moss garden installations by Quest Terrarium. We recommend Elephant Grounds' Star Street location at the entrance of the trendy Star Street Precinct with its abundance of eateries, bars and boutiques. Don't miss the perennial crowd favorite, ice-cream sandwiches – only available on Fridays and the weekend, arrive early to snag one before they sell out.
Address: 8 Wing Fung St, Wan Chai
Bars
Bibo
1 of 4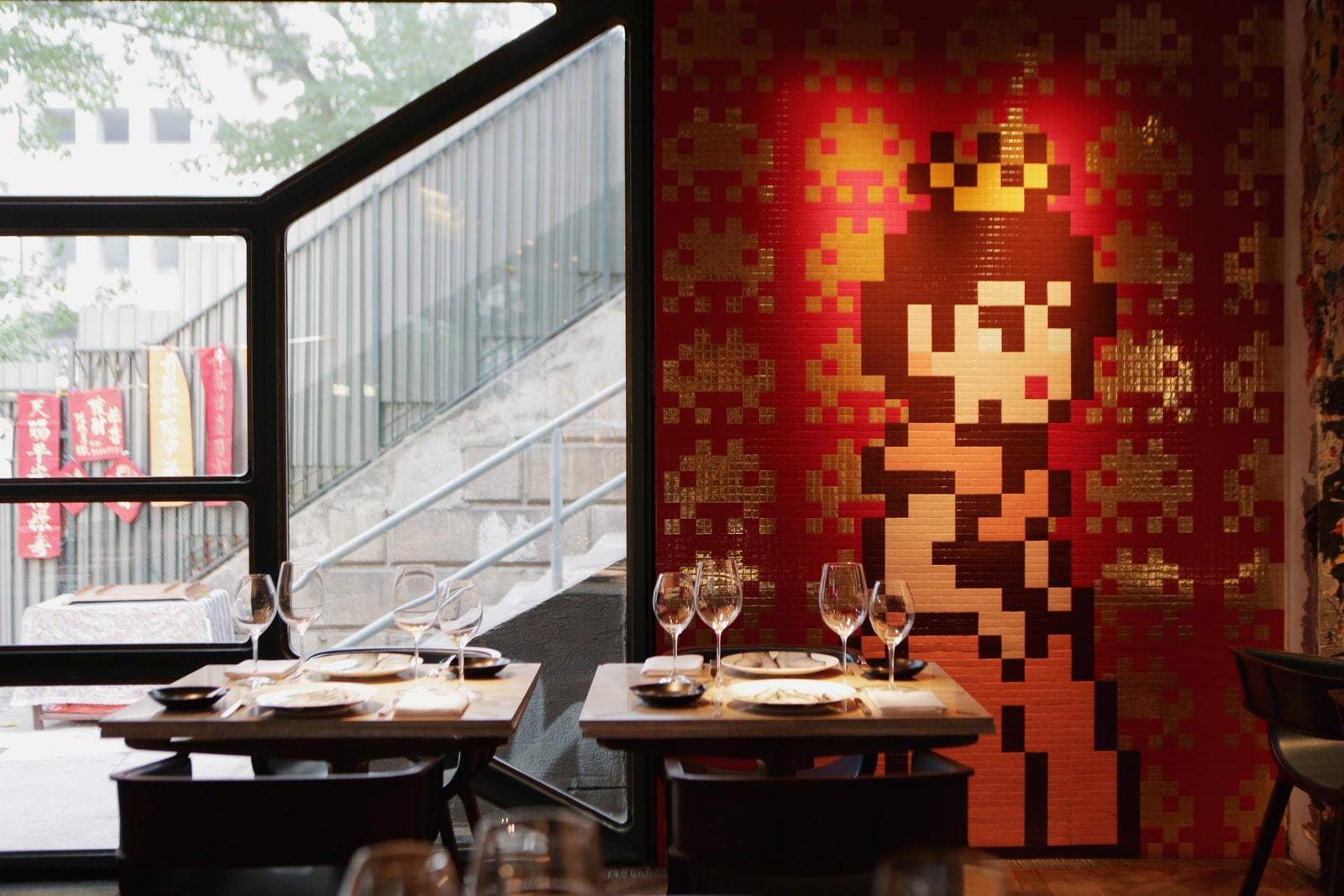 2 of 4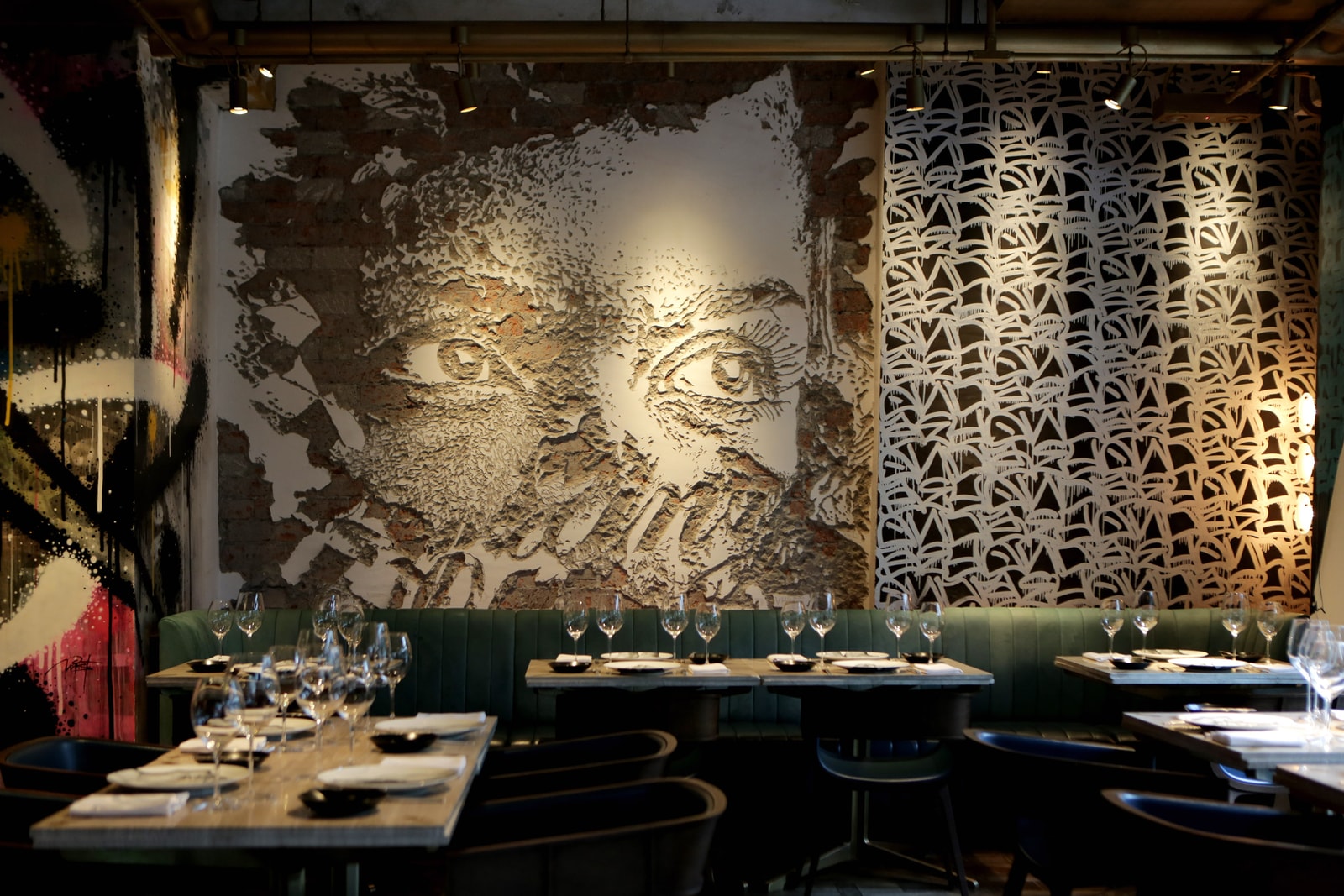 3 of 4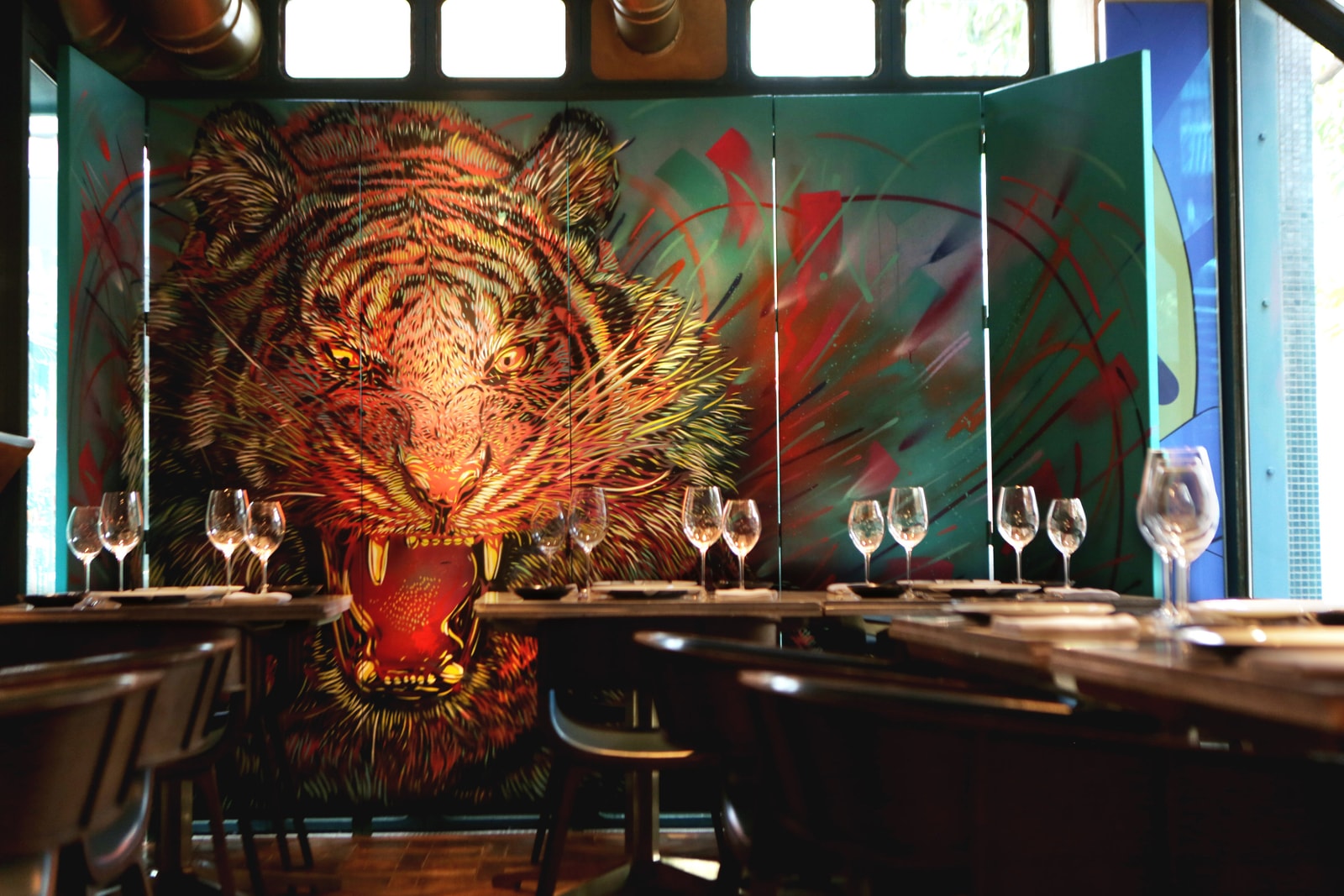 4 of 4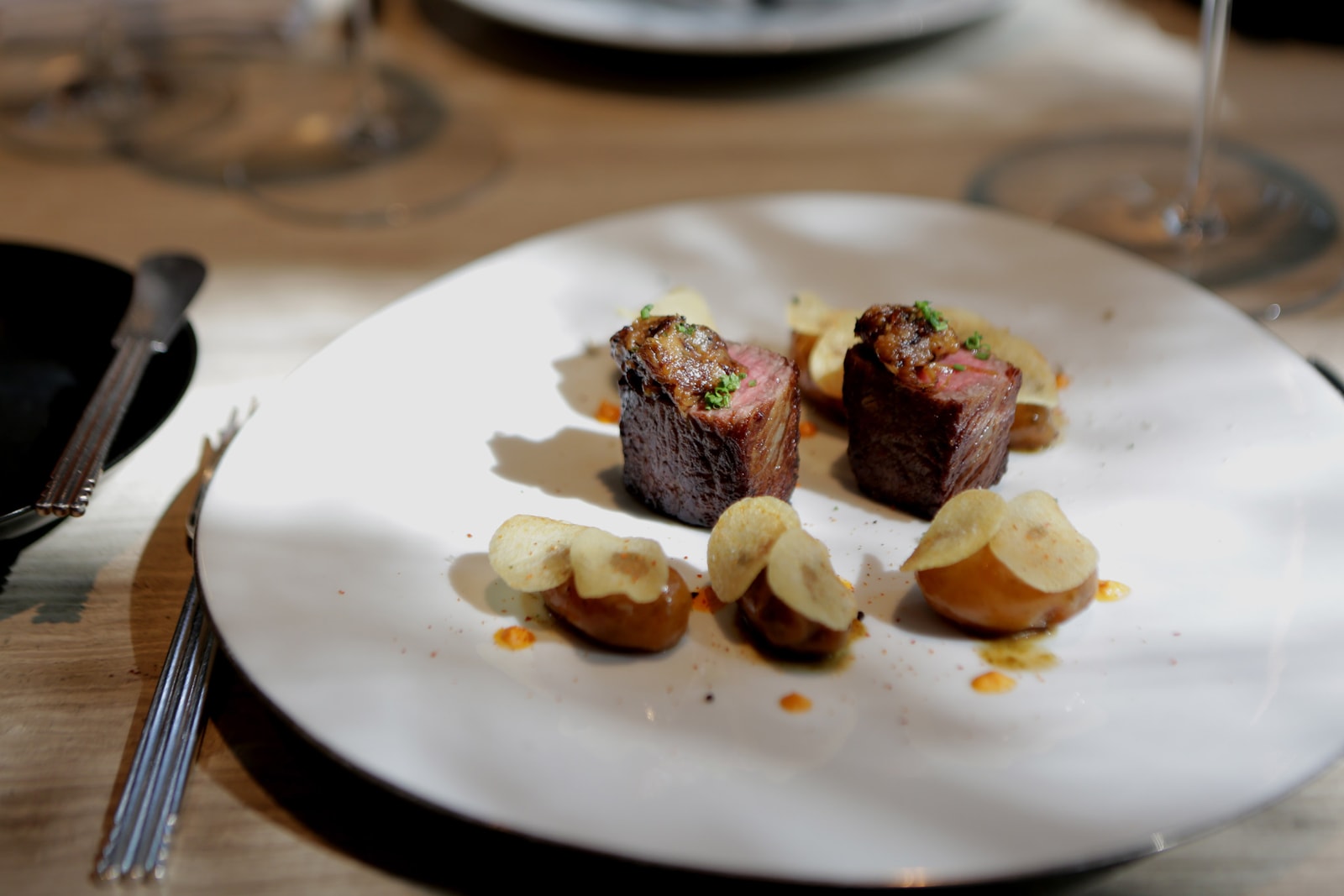 It's possible to walk by its nondescript door once, twice, maybe even three times, but behind Bibo's facade is a true visual feast. This bar and restaurant in the Sheung Wan area is bursting with contemporary art from all over the world – undoubtedly classy yet cozy, Bibo's patrons are seated in the thick of priceless art by the likes of Banksy, KAWS, Damien Hirst, Jeff Koons, Vhils and Blek Le Rat. All of the pieces are part of the owner's private art collection, which is rotated every few months. Executive Chef Mutaro Balde is the mastermind behind Bibo's Michelin Guide-featured French cuisine, while bar is no less impressive, having been voted one of the best in the world by the likes of Business Insider and Tatler.
Address: 163 Hollywood Rd, Sheung Wan
Stockton
1 of 6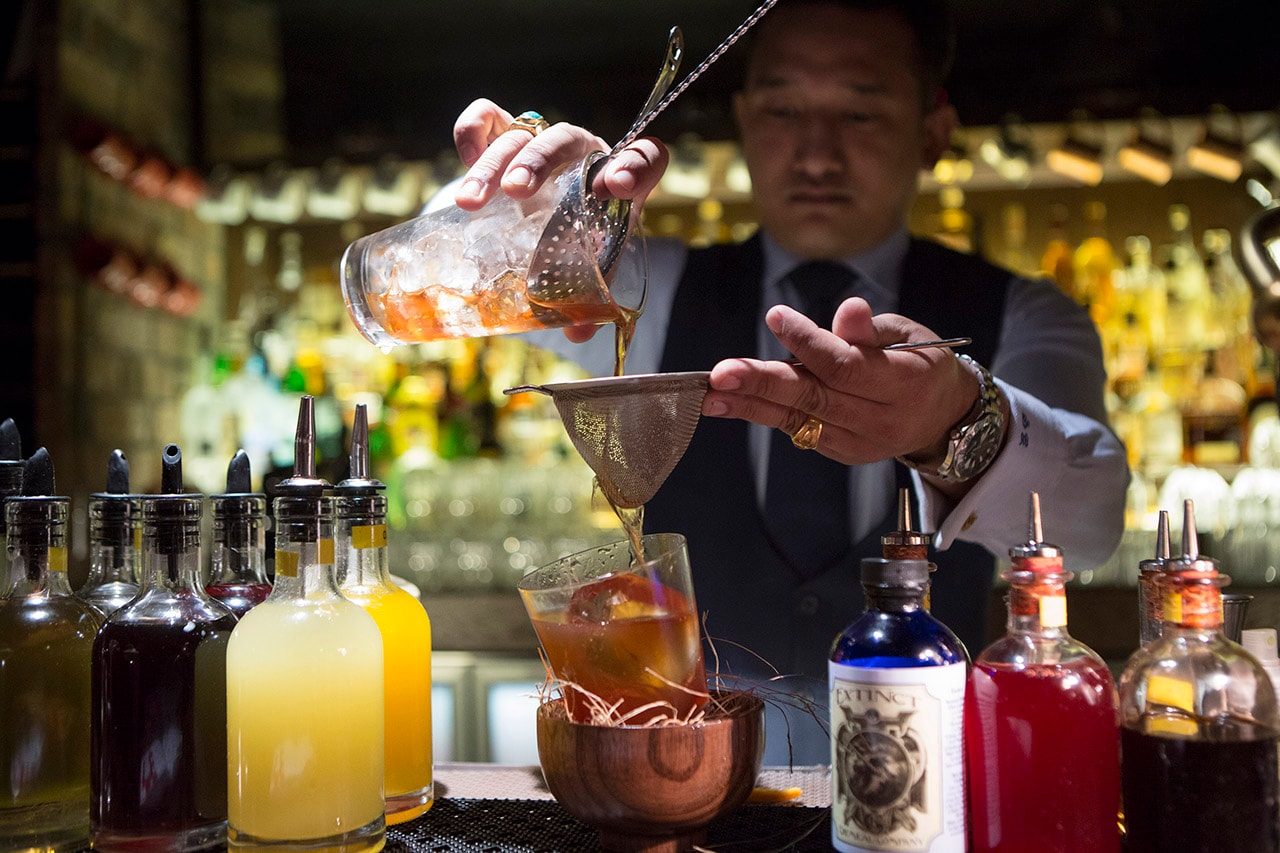 2 of 6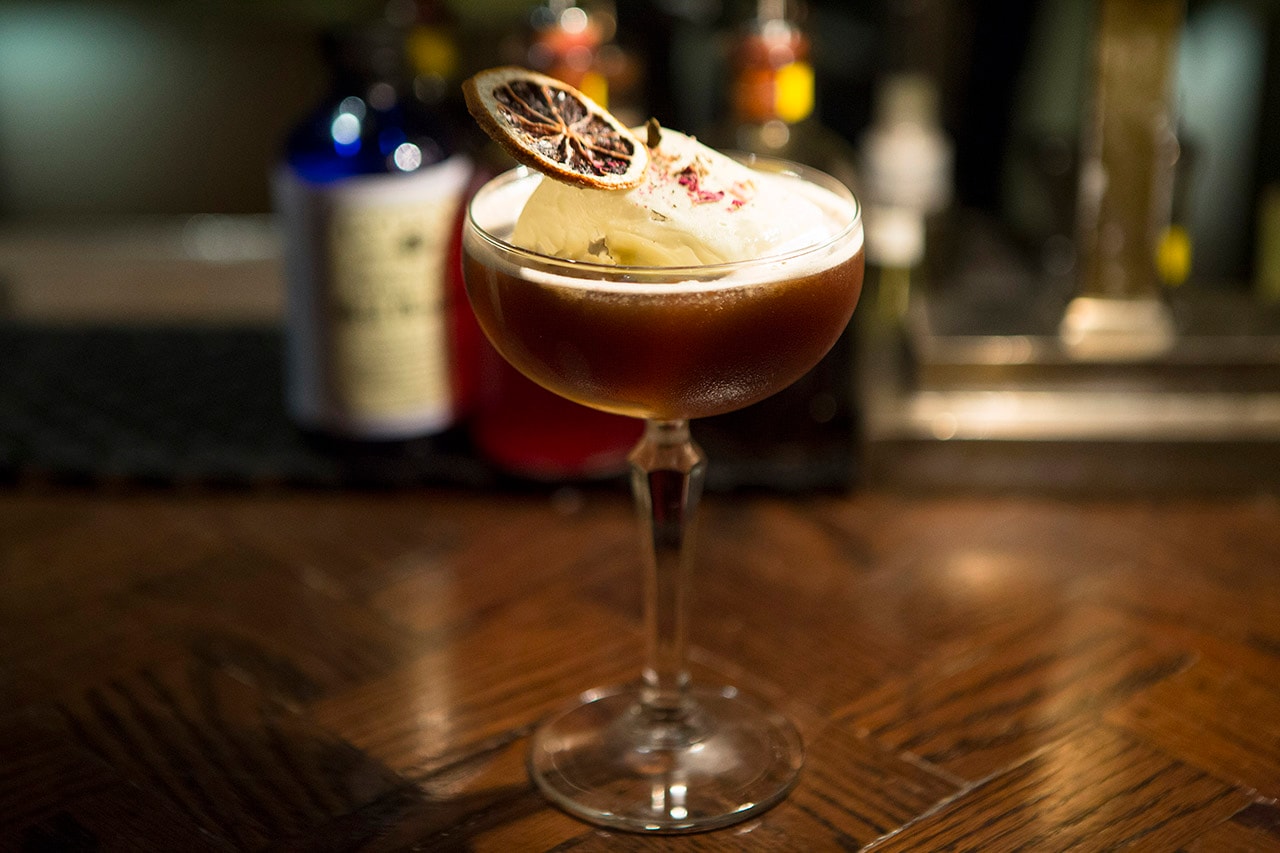 3 of 6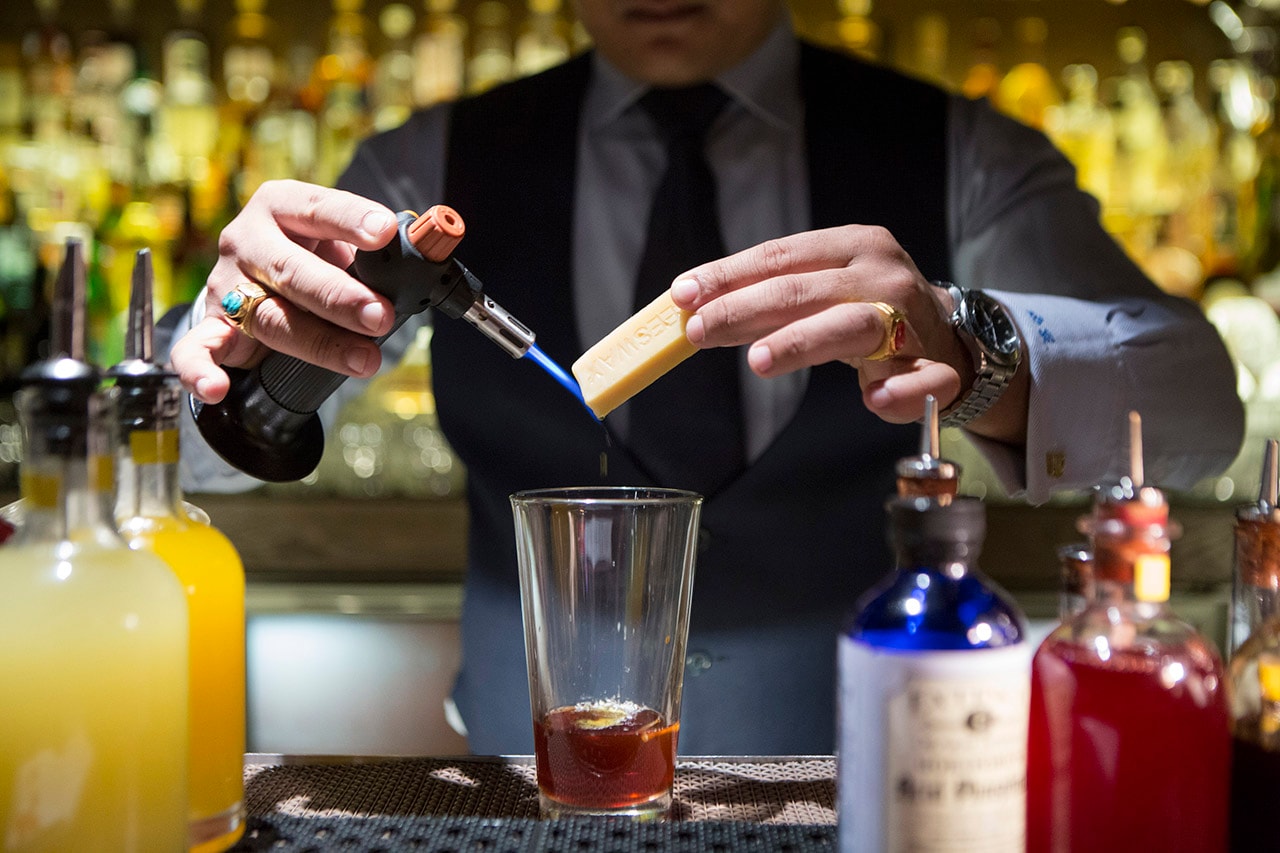 4 of 6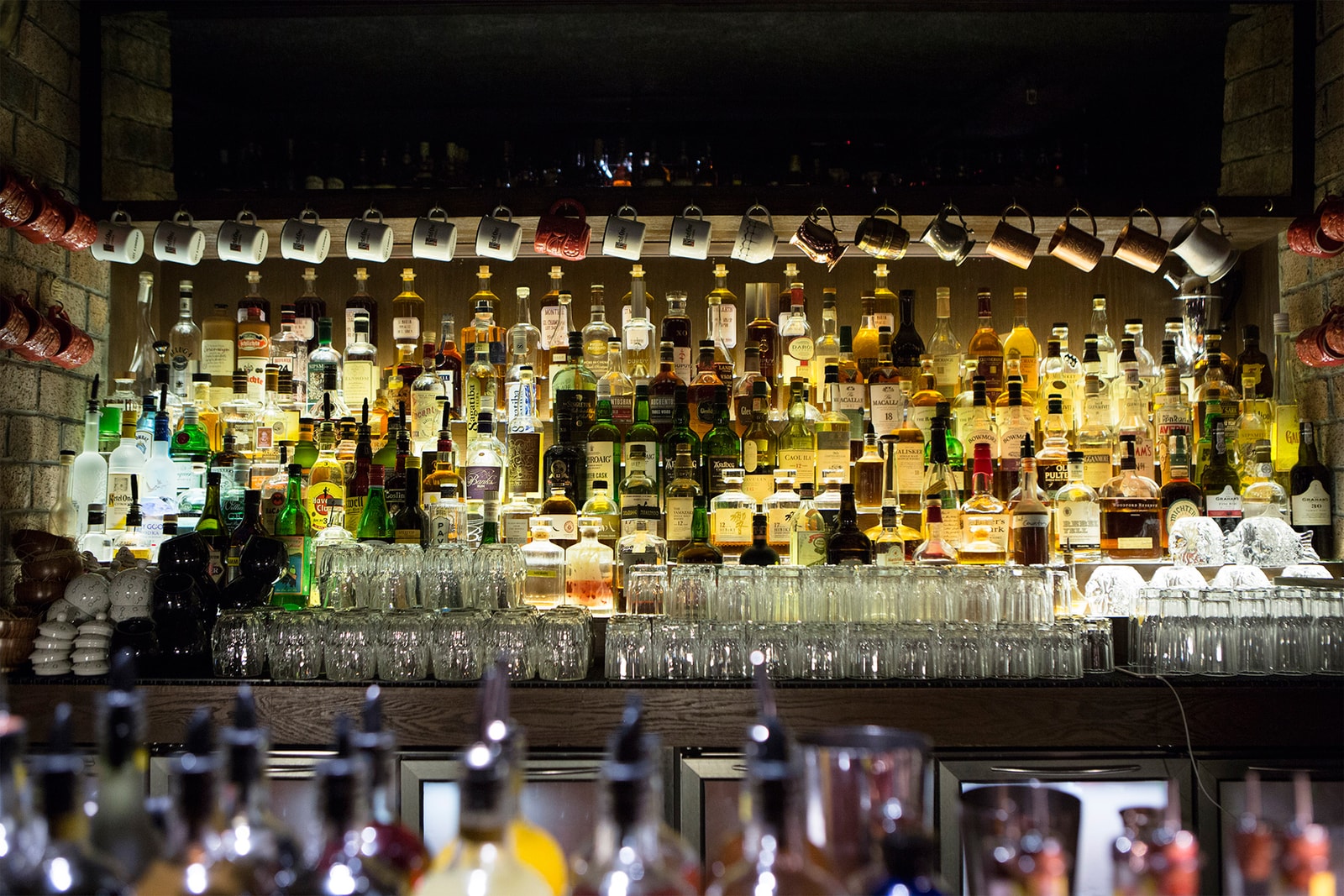 5 of 6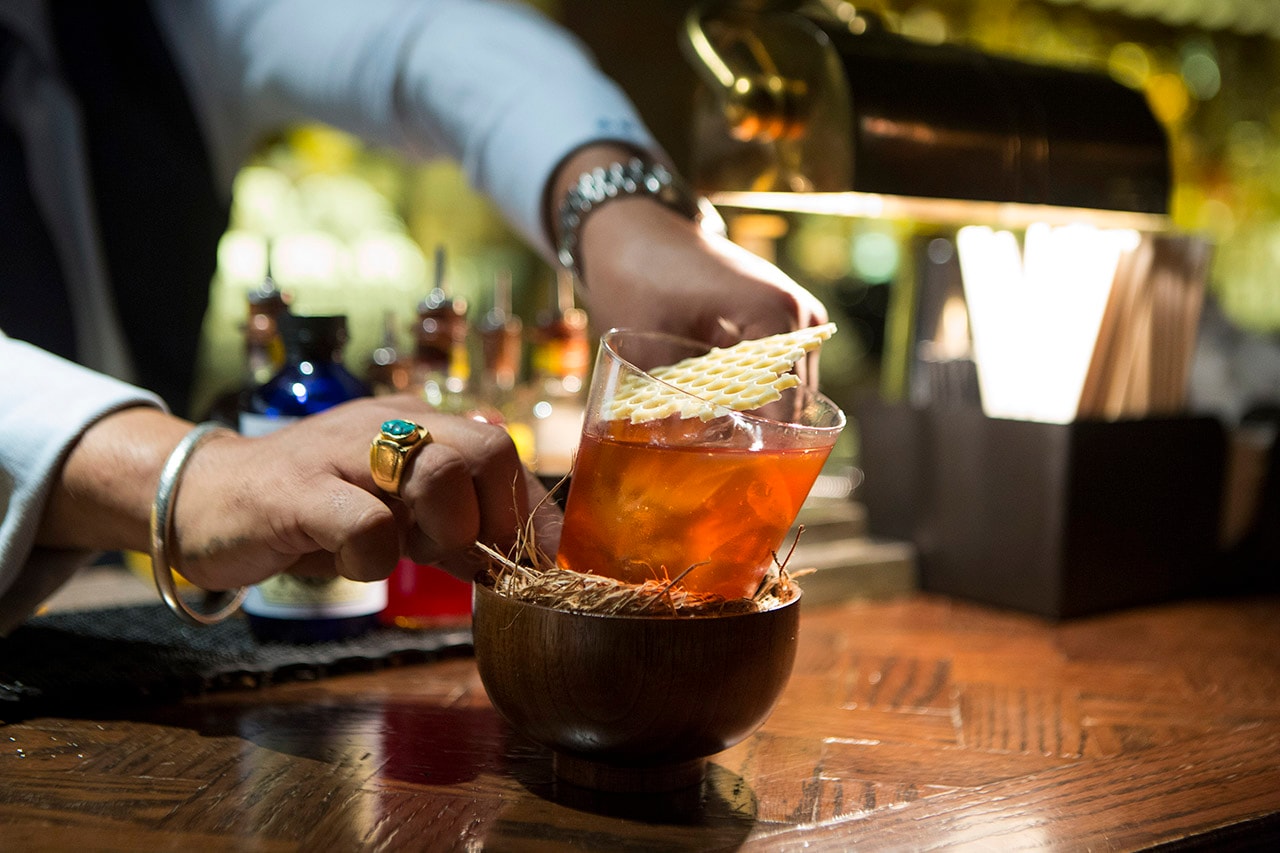 6 of 6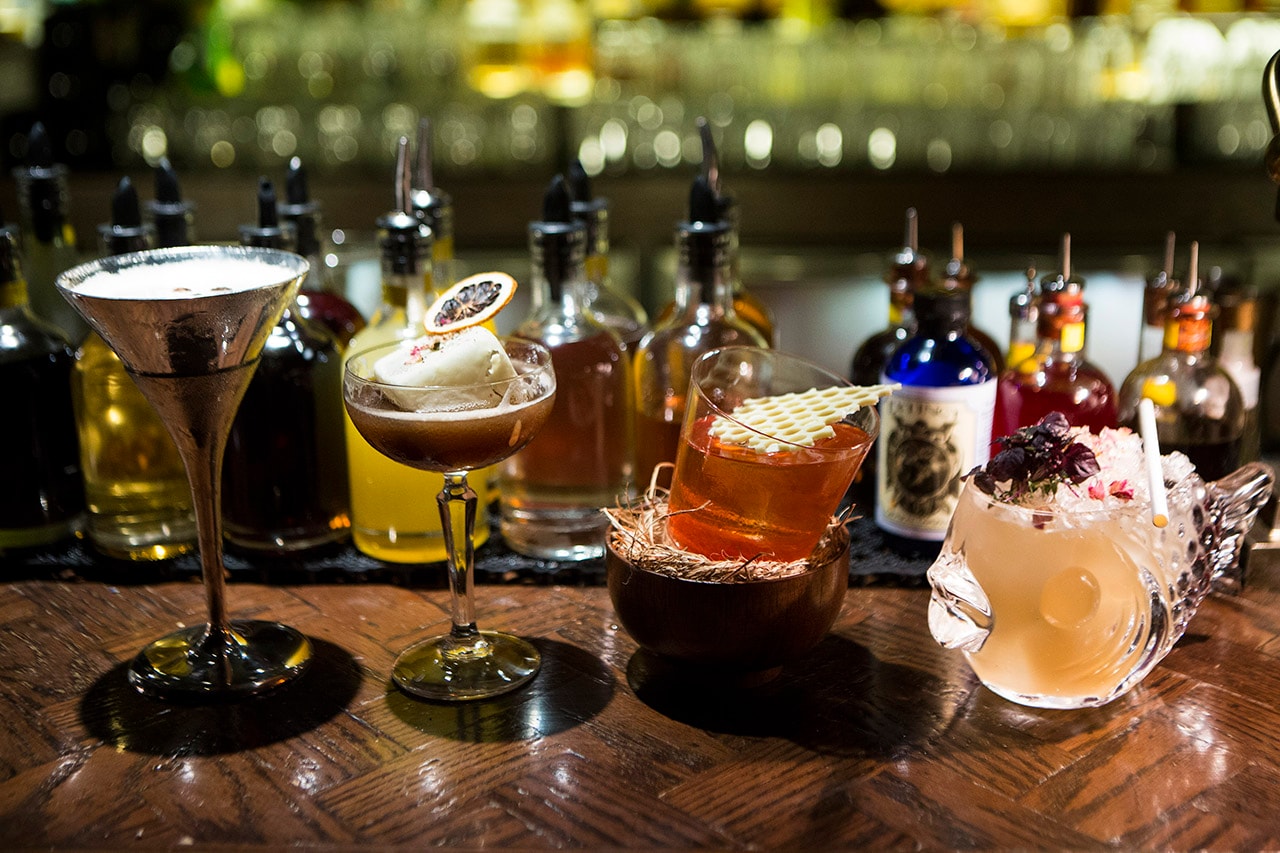 Stepping into Stockton's dimly-lit interior is like transporting yourself to the oak-paneled gentlemen's clubs of yesteryear. Concealed down an unremarkable alleyway, Stockton is modeled on the parlors of 1890s London and boasts the furnishings to match — leather sofas, antique Persian rugs and period-appropriate tchotchkes were deliberately sourced from Parisian vintage markets, while the impressively stocked bar heaves with over 150 different whiskeys. The speakeasy's character borrows much from England's long literary tradition — their recent cocktail menu was inspired by the colorful lives the 20th century's most prolific writers and their favorite poisons, citing the likes of Hemingway, Kerouac and Truman Capote. Stockton was also recently named as one of Asia's 50 Best Bars of 2017, making it a sure bet for any visiting cocktail aficionado.
Address: 32 Wyndham St, Central
BOUND by Hillywood
1 of 6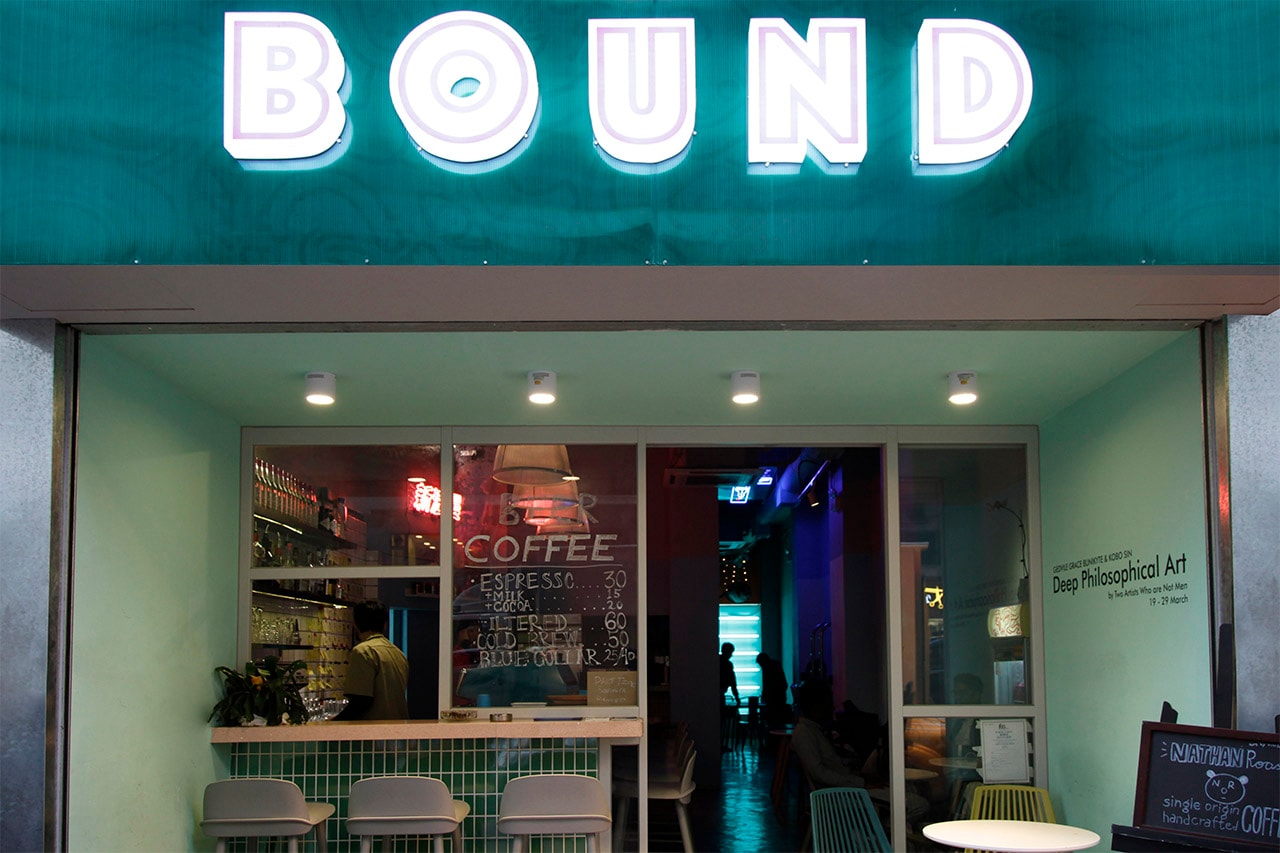 2 of 6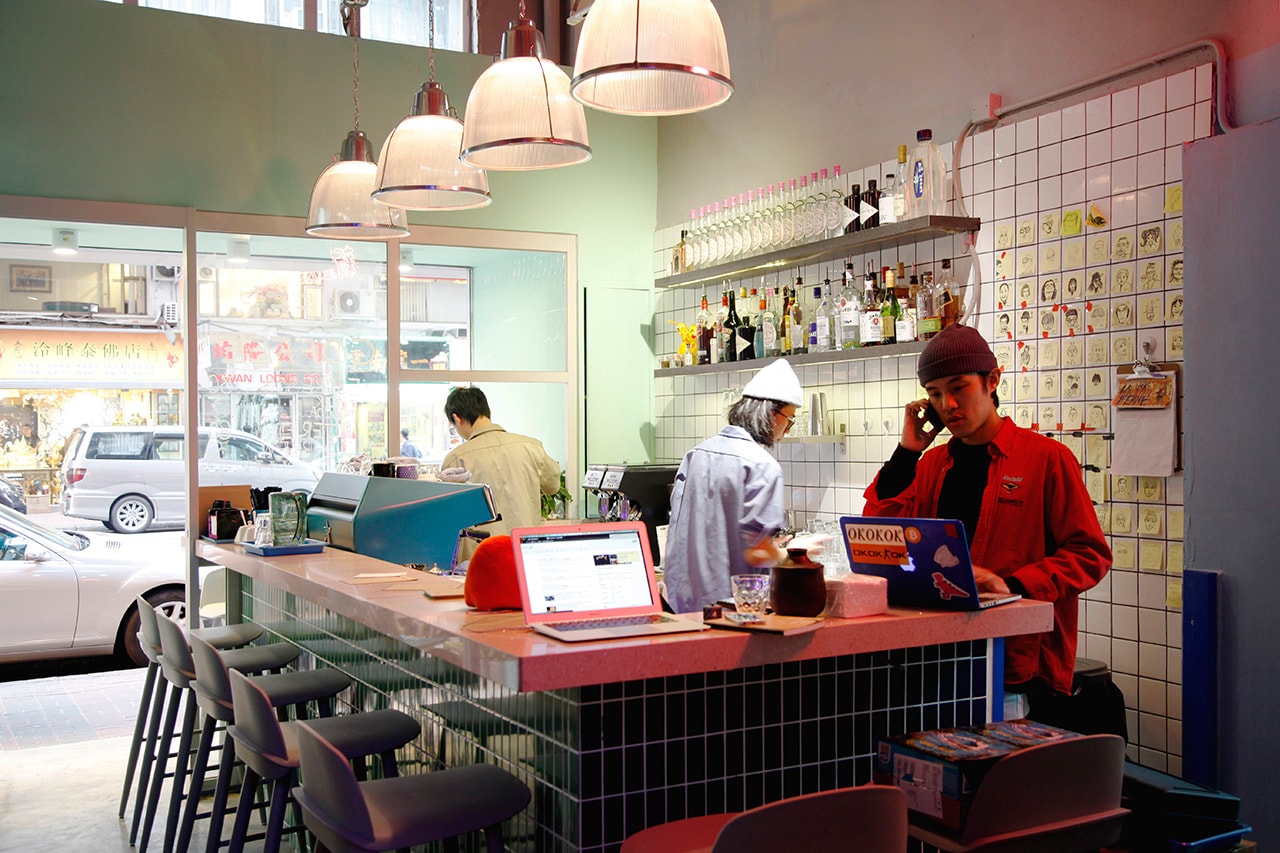 3 of 6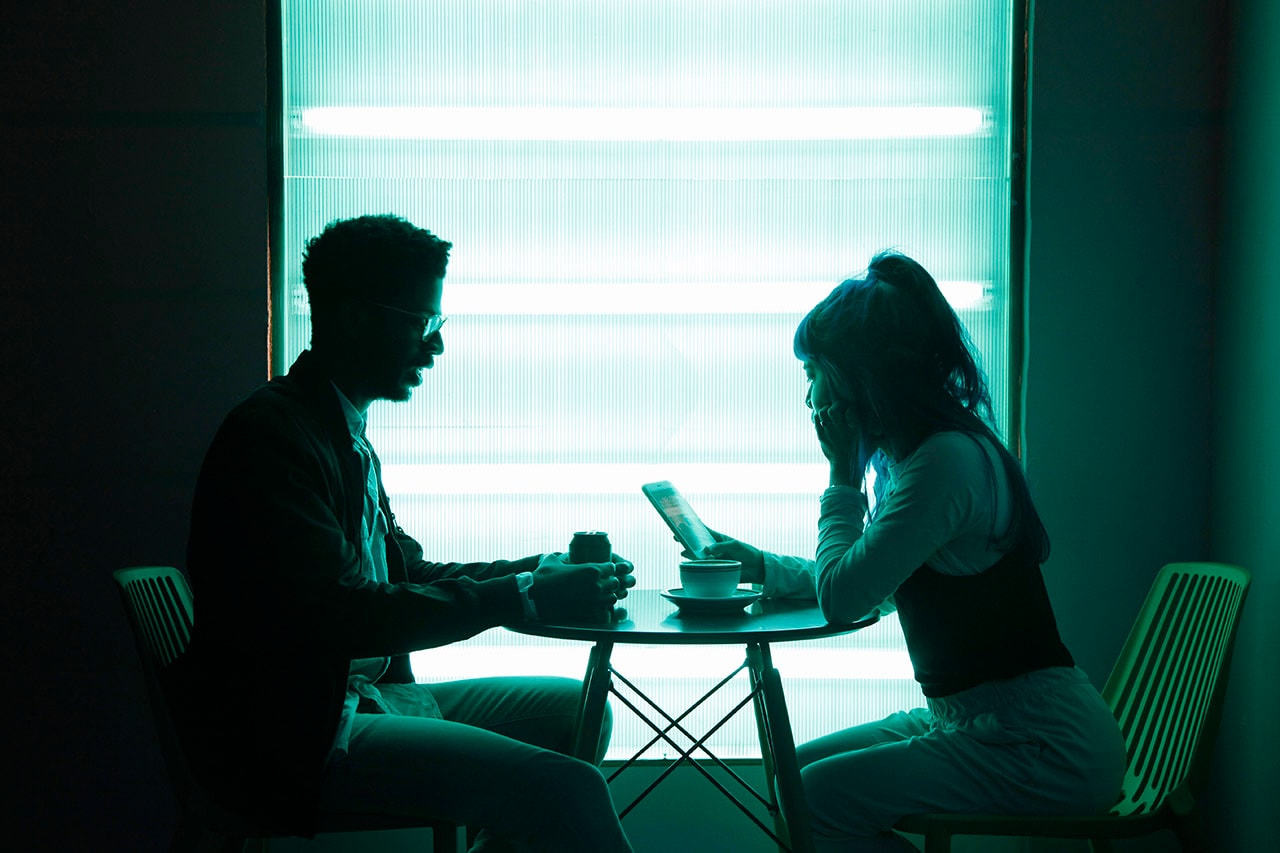 4 of 6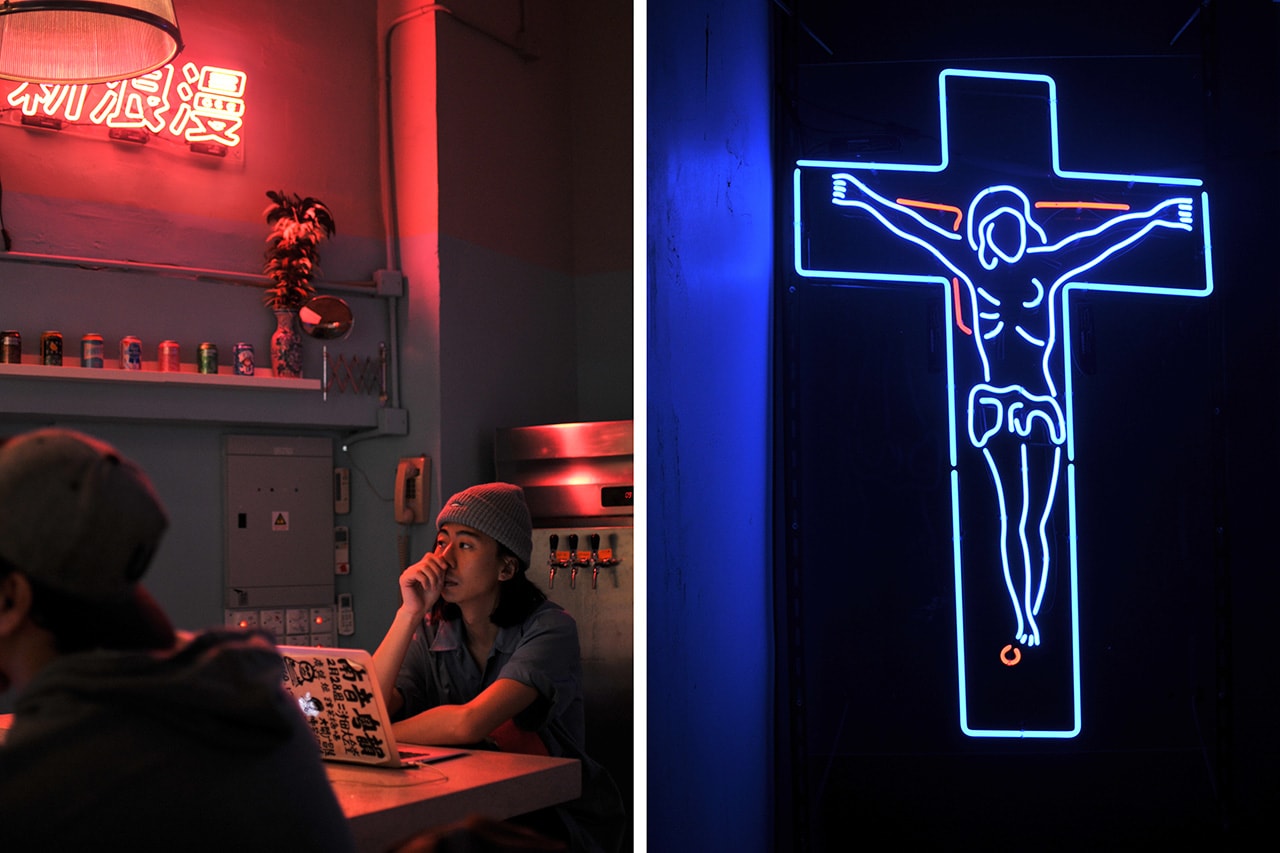 5 of 6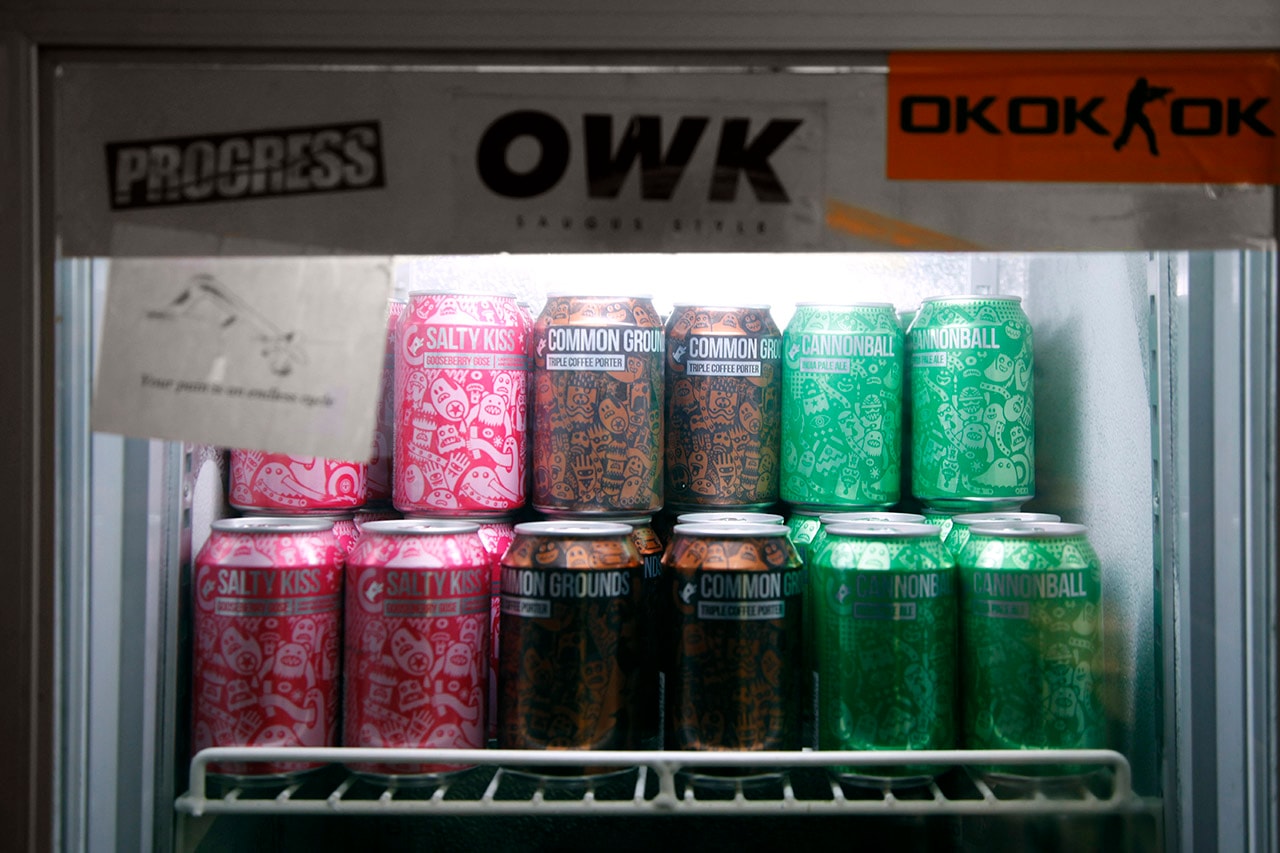 6 of 6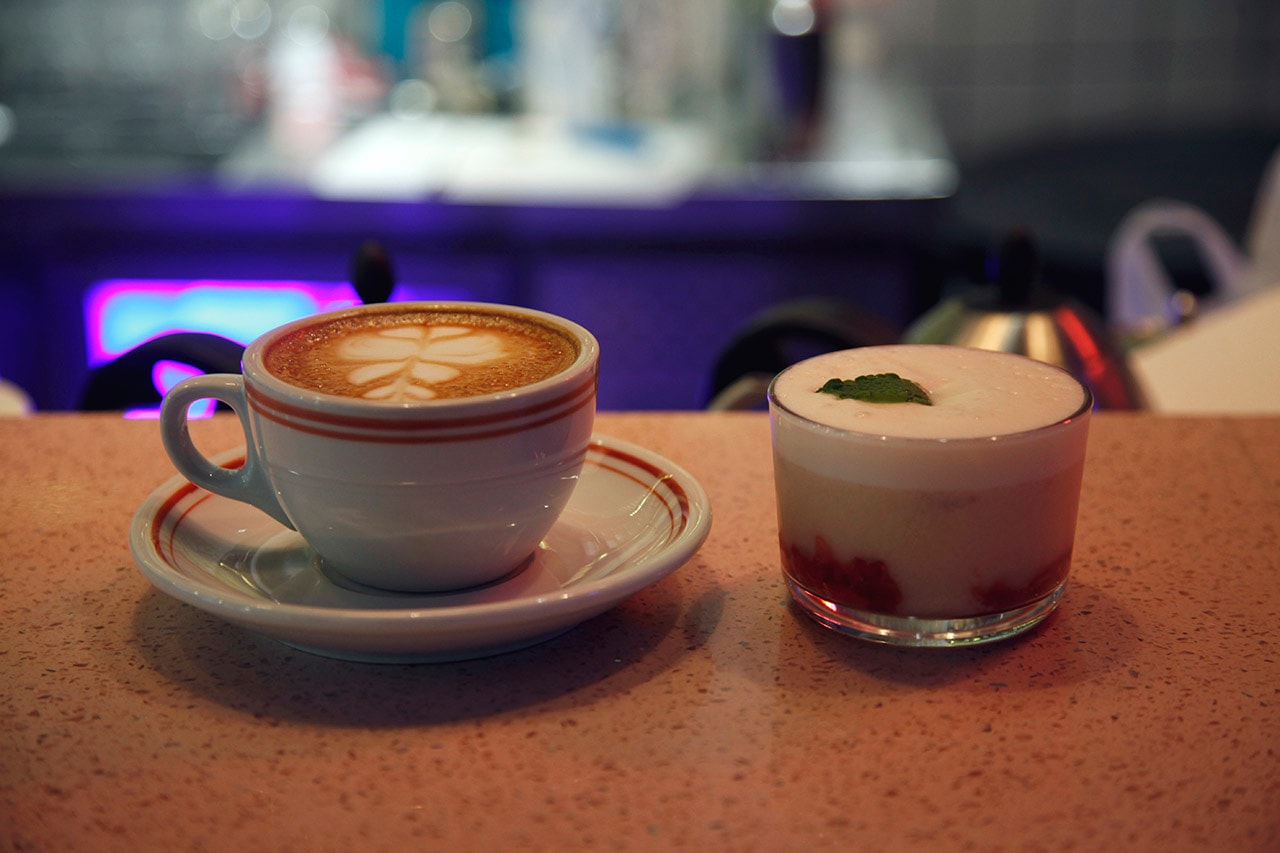 BOUND by Hillywood is an outlier in more than one way. Located in north Kowloon, it is the only "trendy" watering hole in the area; and its nostalgic '80s-themed interior, awash in neon and Cantonese pop music of that period, attracts a crowd of local scenesters with nary a besuited banker to be seen for miles. A cafe by day and neighborhood bar by night, BOUND's menu is as eclectic as its identity — expect to find craft beers from overseas breweries like Yeastie Boys and Hitachino alongside local names like Mak's and Black Kite. The inspired cocktail offerings again riff off collective nostalgia, incorporating through-and-through Asian ingredients such as Yakult and moutai rice wine. Give the "New Romance" cocktail a try while perusing BOUND's rotating art displays.
Address: 32 Boundary St, Prince Edward
65 Peel
1 of 5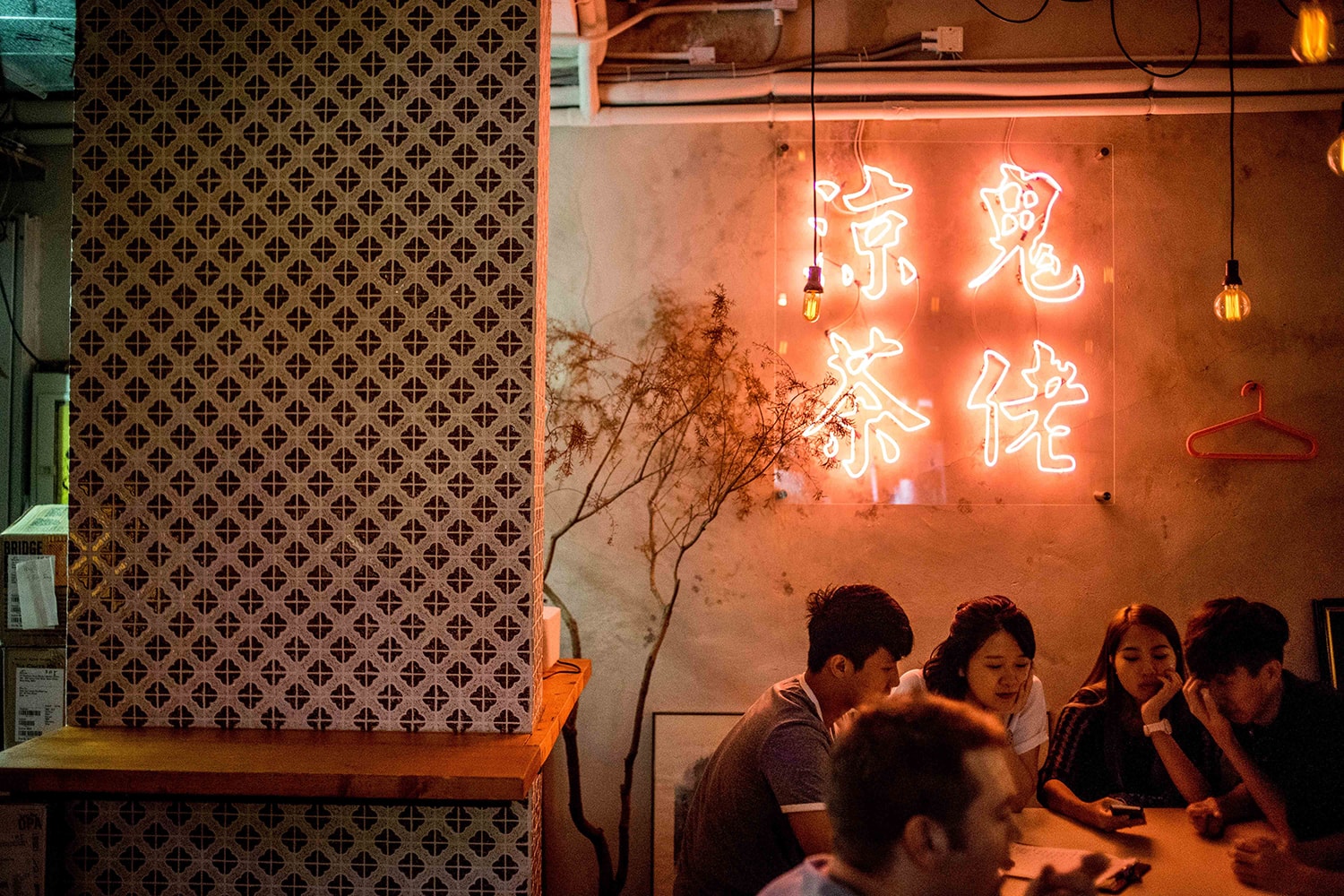 2 of 5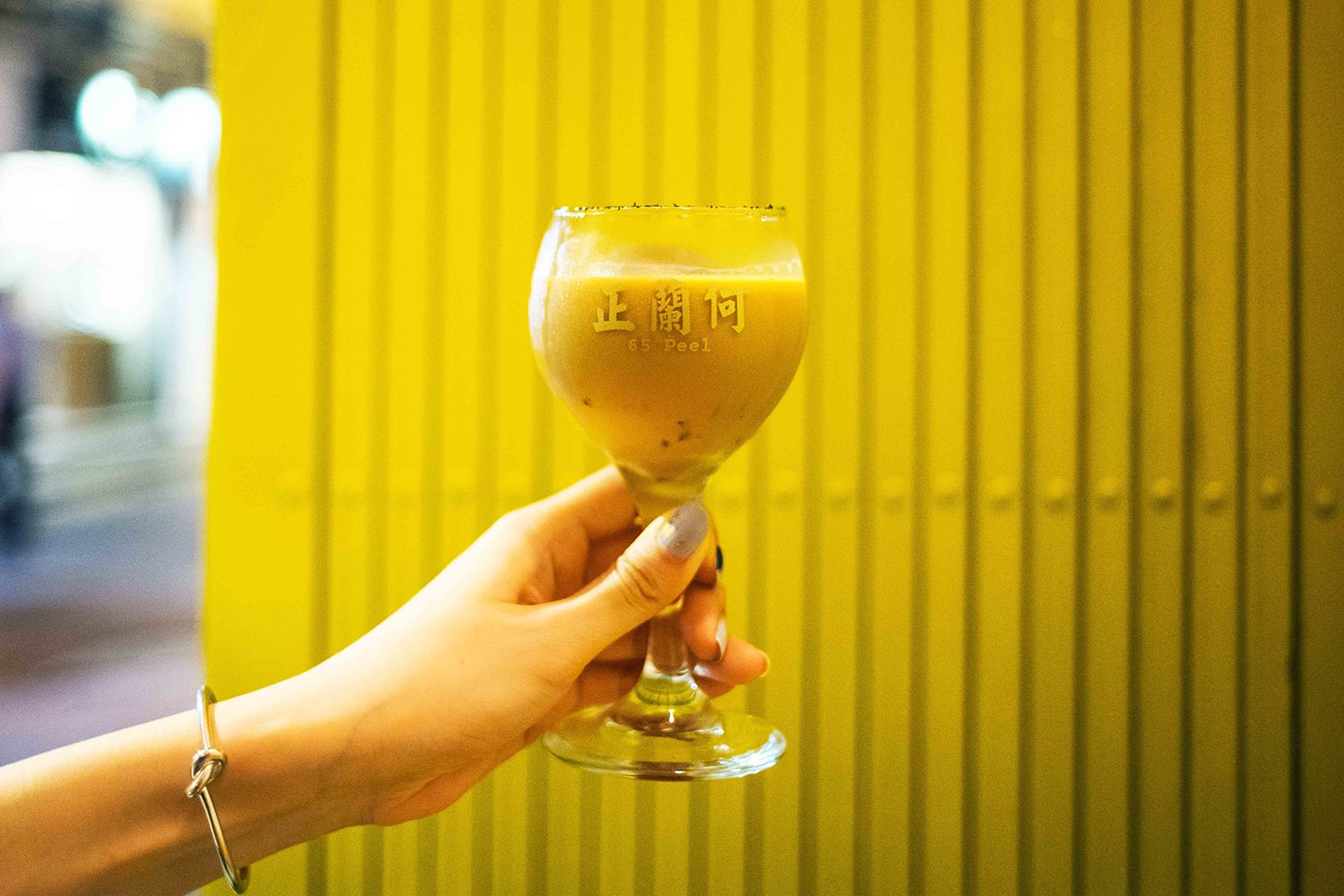 3 of 5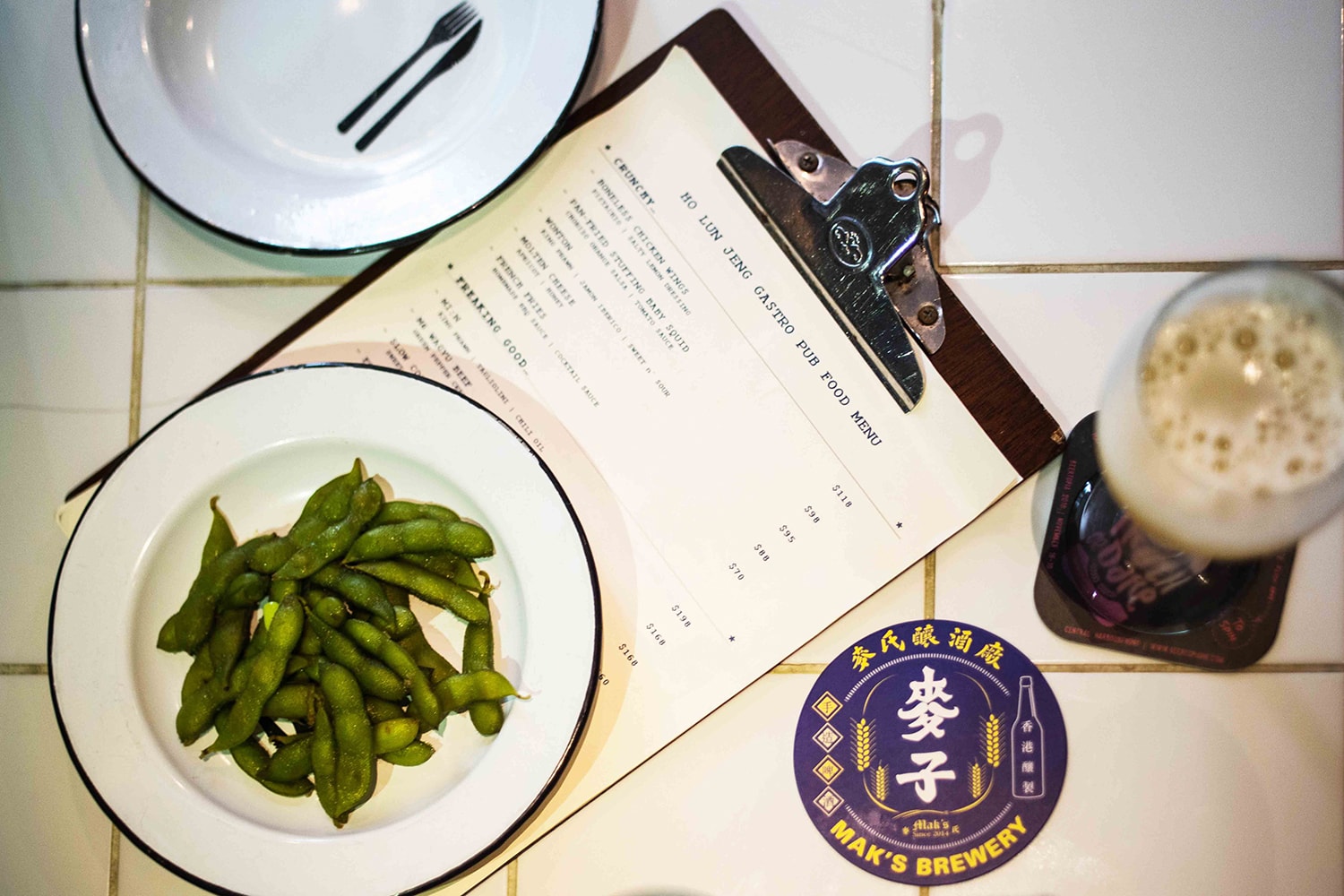 4 of 5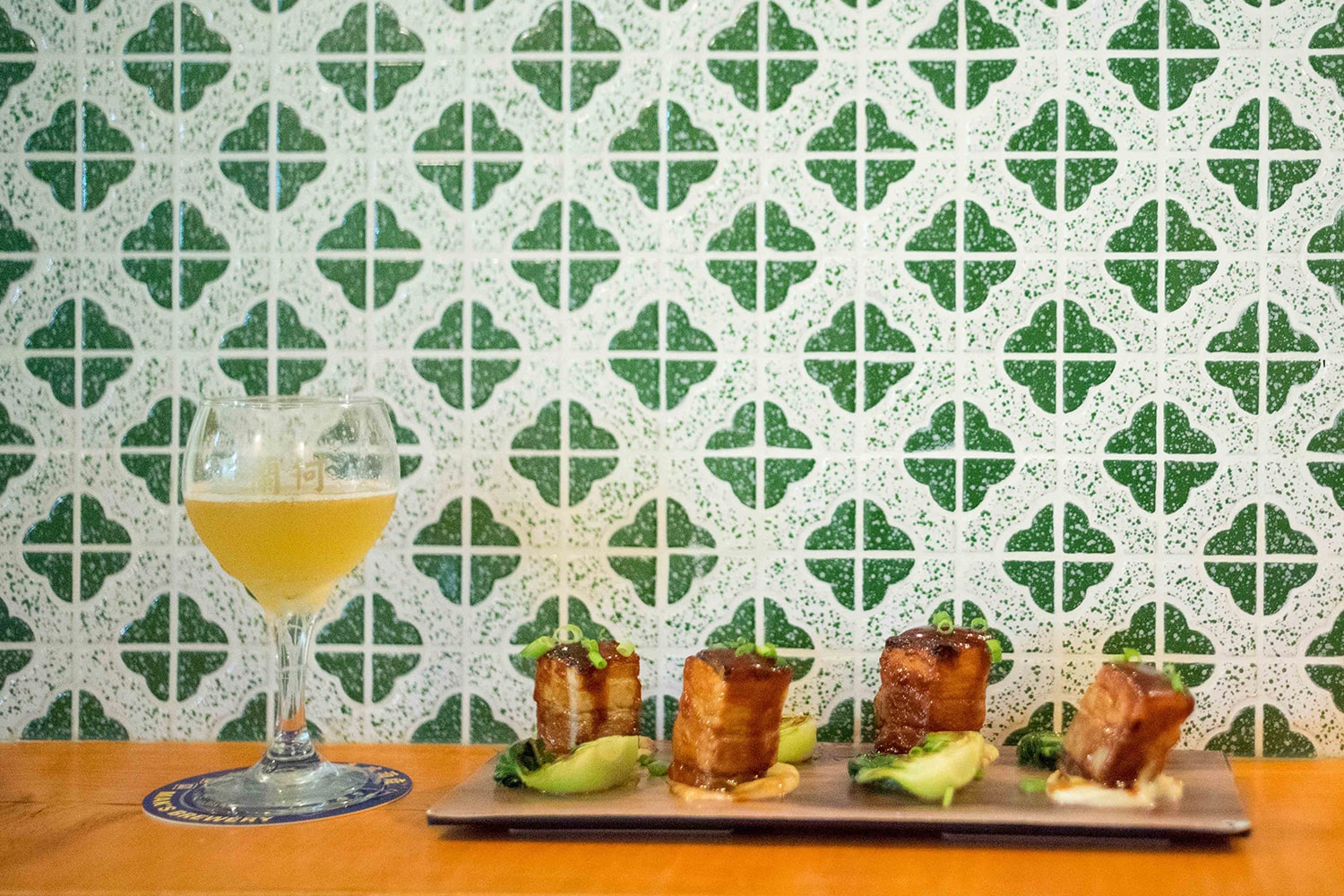 5 of 5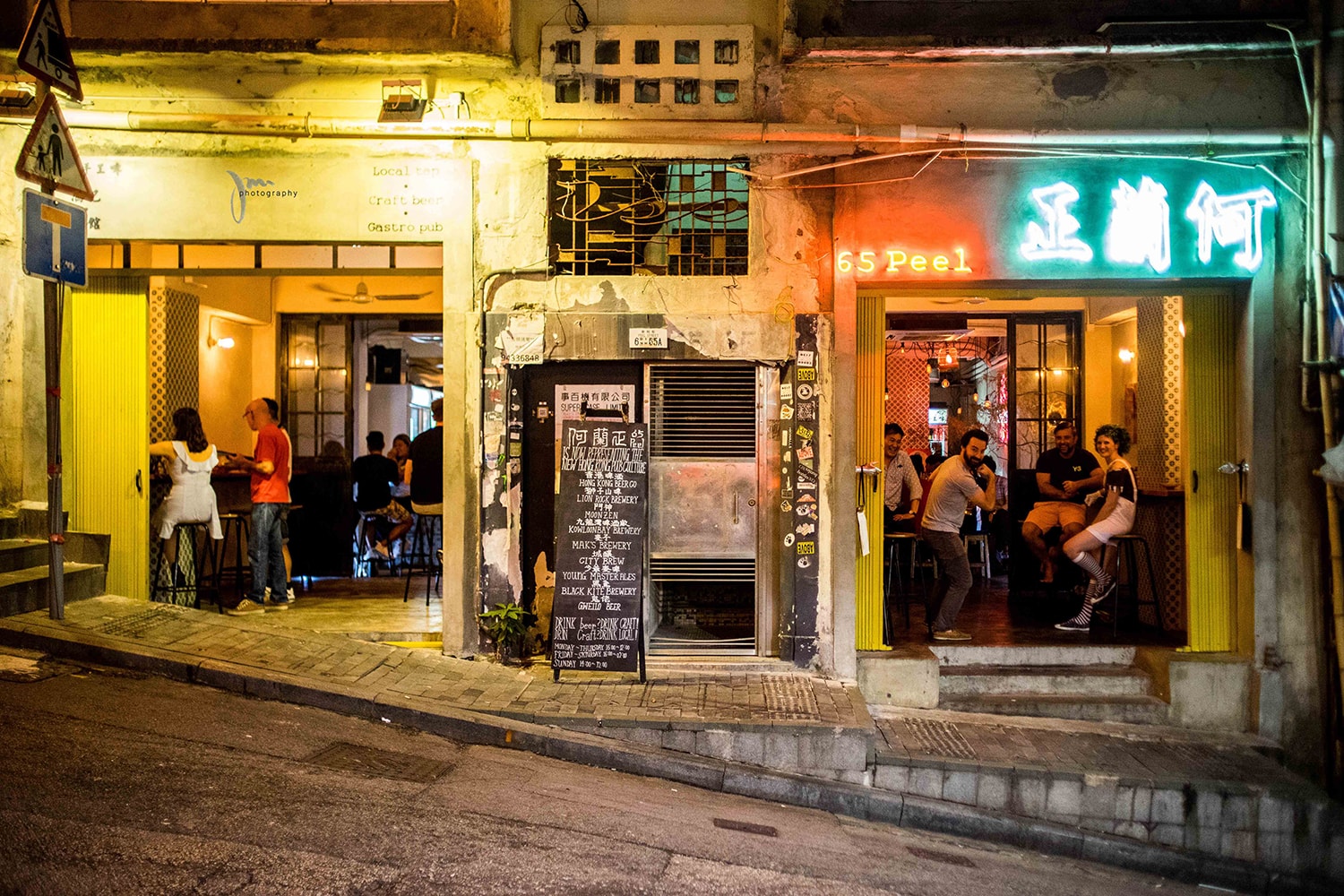 Photo credit: Vanessa Ma
Only a year old and already a firm favorite in the Soho bar district, 65 Peel draws crowds every night thanks to its commitment to local craft beer brews. Its Chinese name (wordplay which sounds like "so fucking good") demonstrates the gastropub's irreverent take on food and drink and Hong Kong's microbrewery scene, as mirrored by the pink neon sign that lights up the interior and reads, 'foreigner's herbal tea' in Chinese — a Cantonese nickname for the golden libation. The drinks menu is overwhelmingly focused on local taps, with the likes of Lion Rock, Gweilo, Young Master and Moonzen evoking notes of native flavors such as salted lime 7-Up, longan and pu'er tea. The food offerings continue this East-West interplay — crowd favorites include the Ho L Jeng fried chicken, and U.S. beef sliders with yuzu mayo. The heap of complimentary edamame that comes with every drink order also sweetens the deal immensely.
Address: 65 Peel St, Central
Potato Head
1 of 6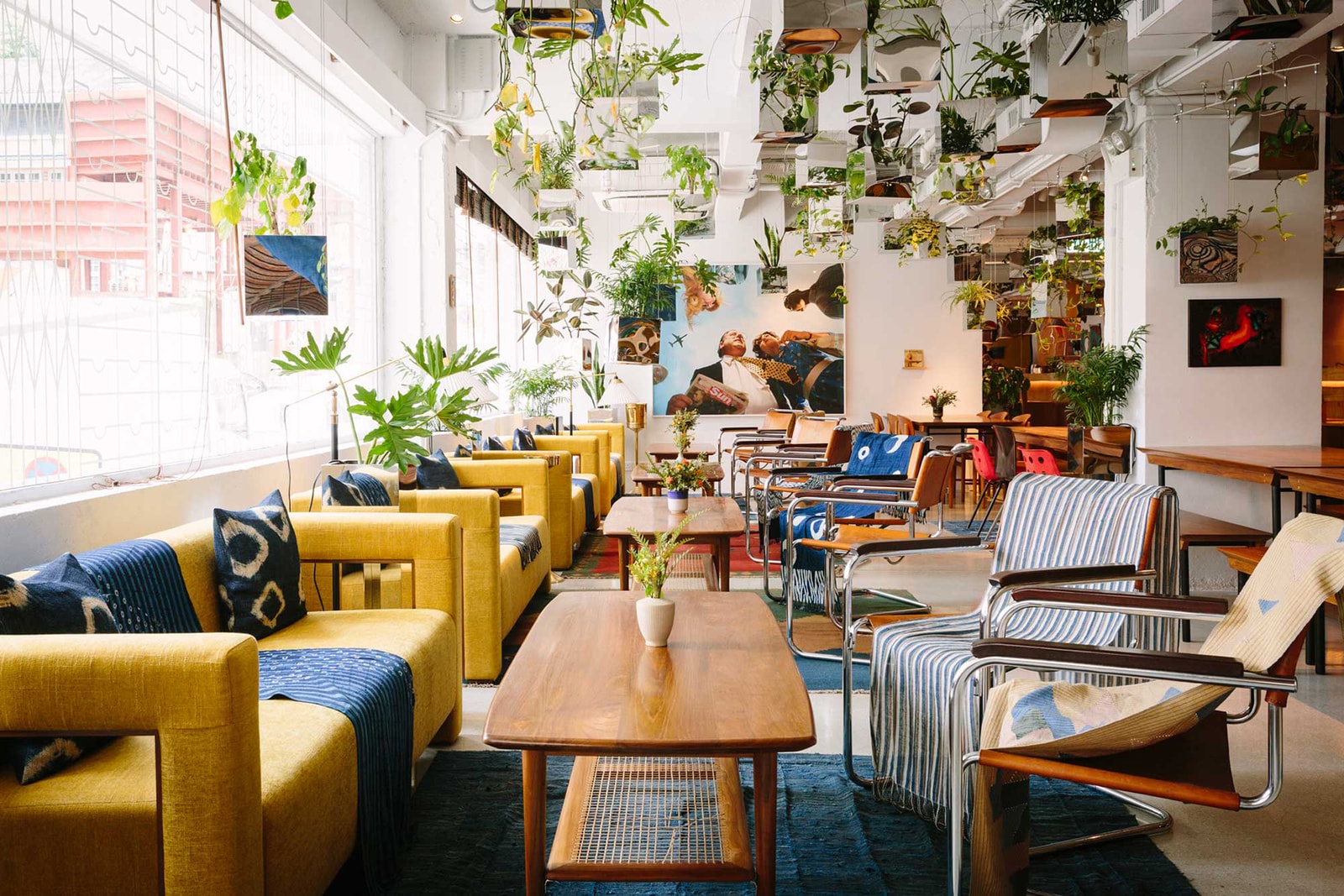 2 of 6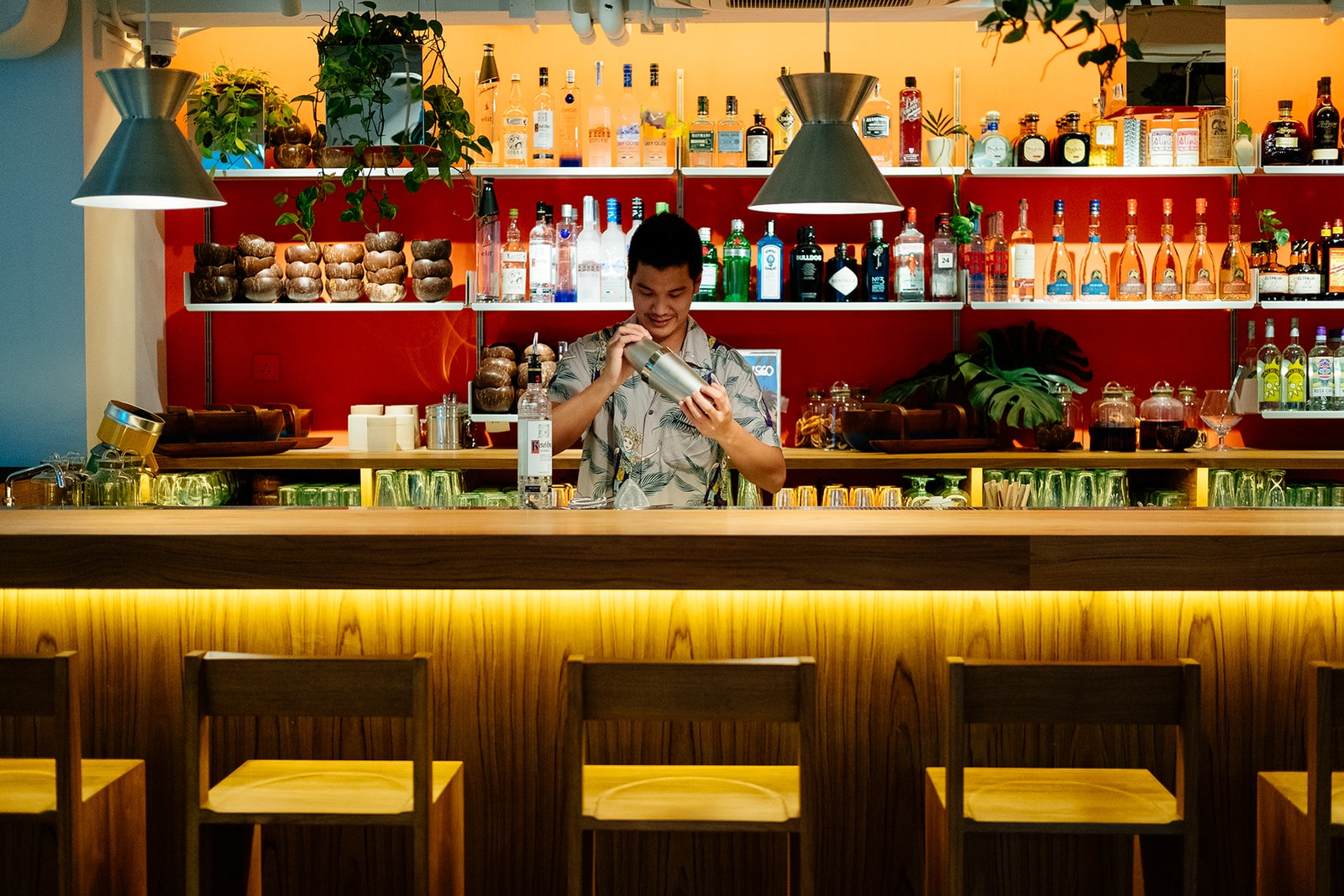 3 of 6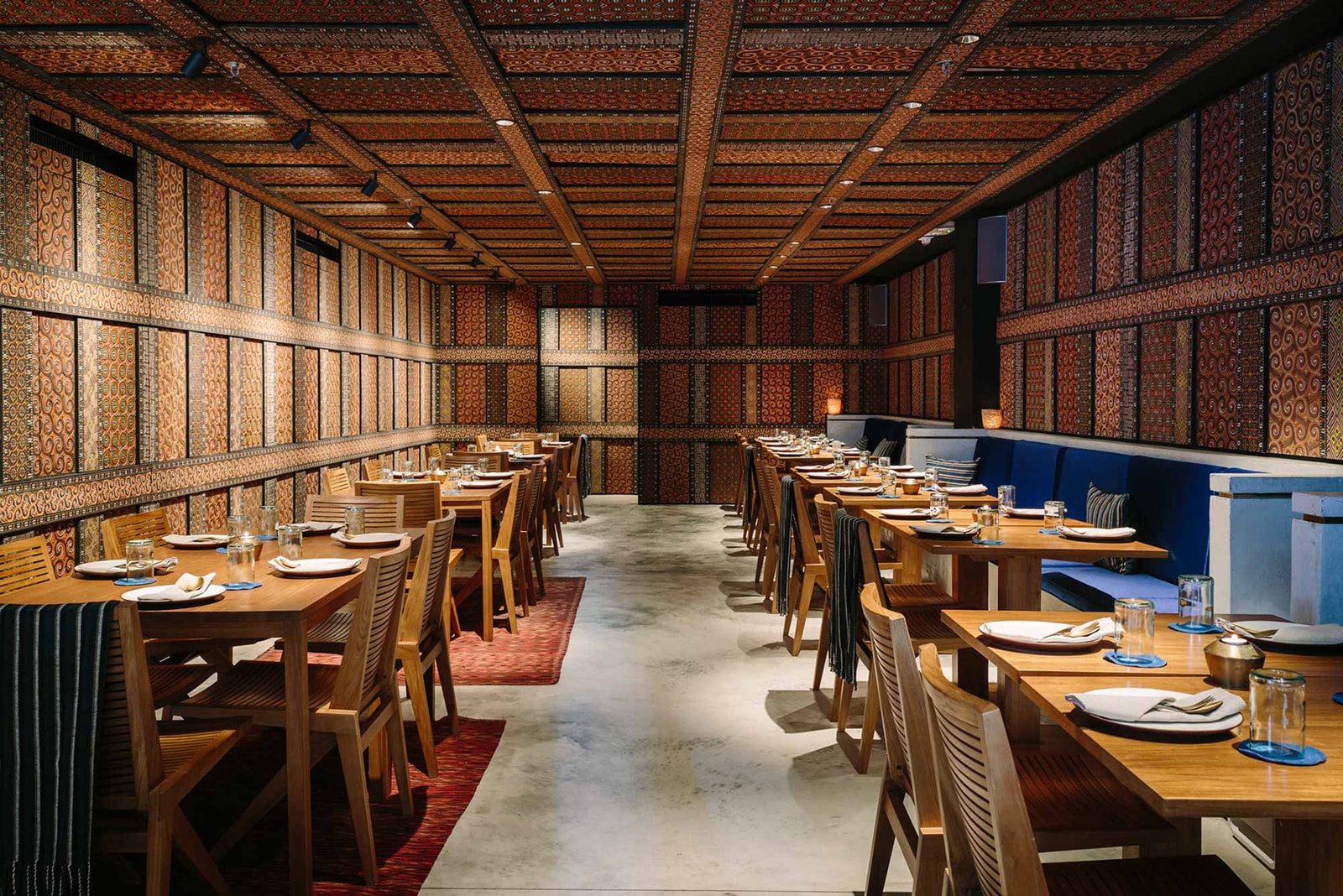 4 of 6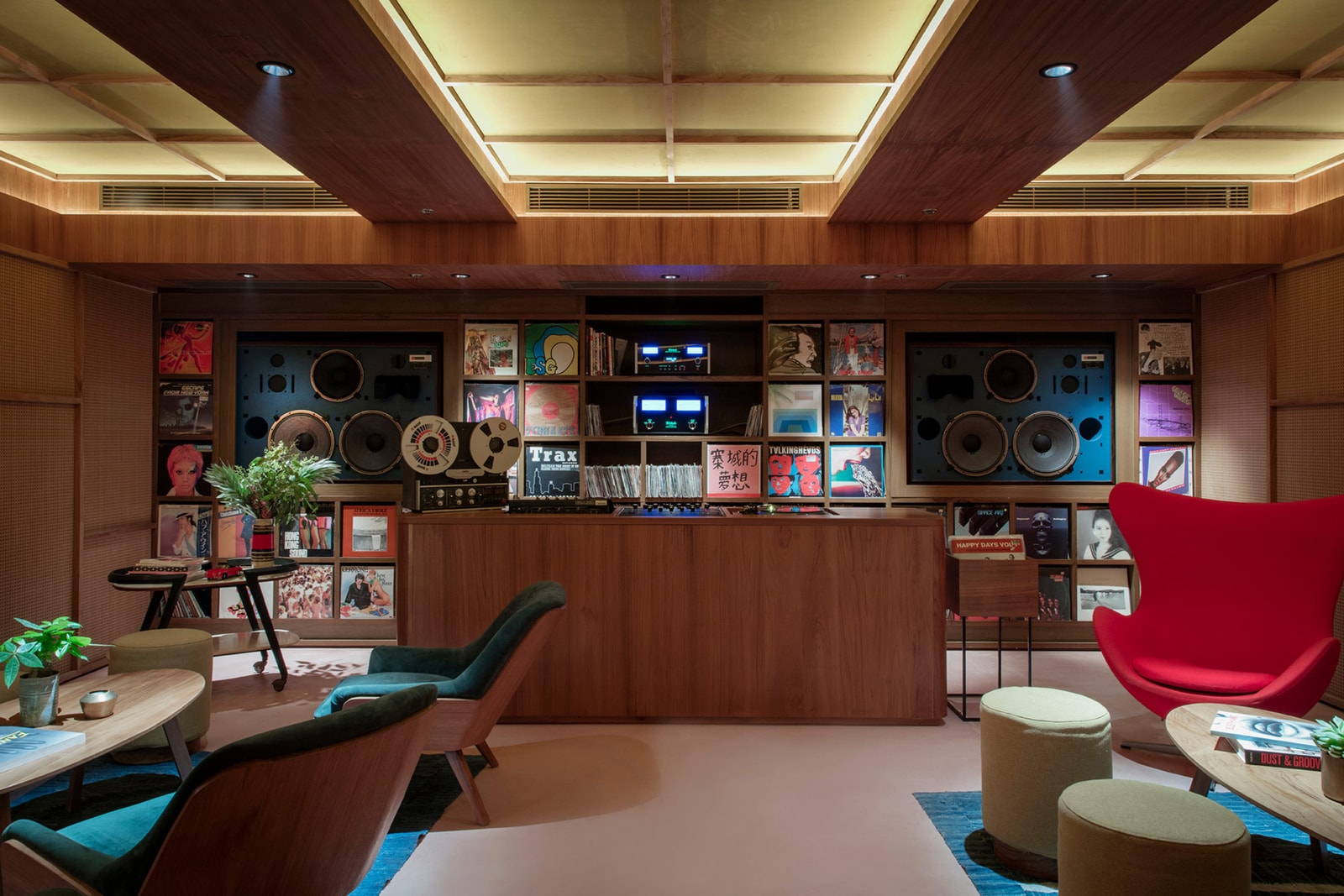 5 of 6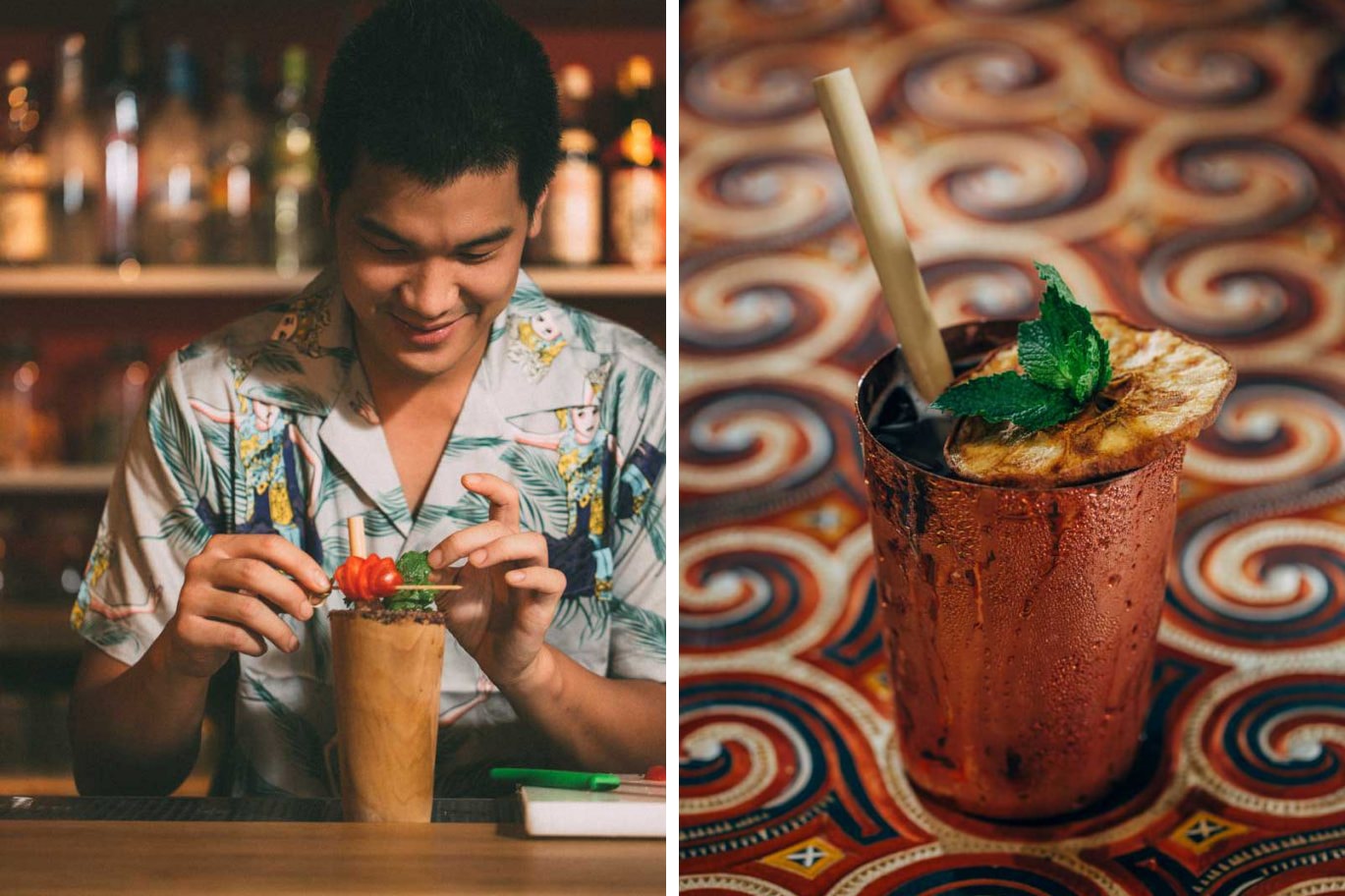 6 of 6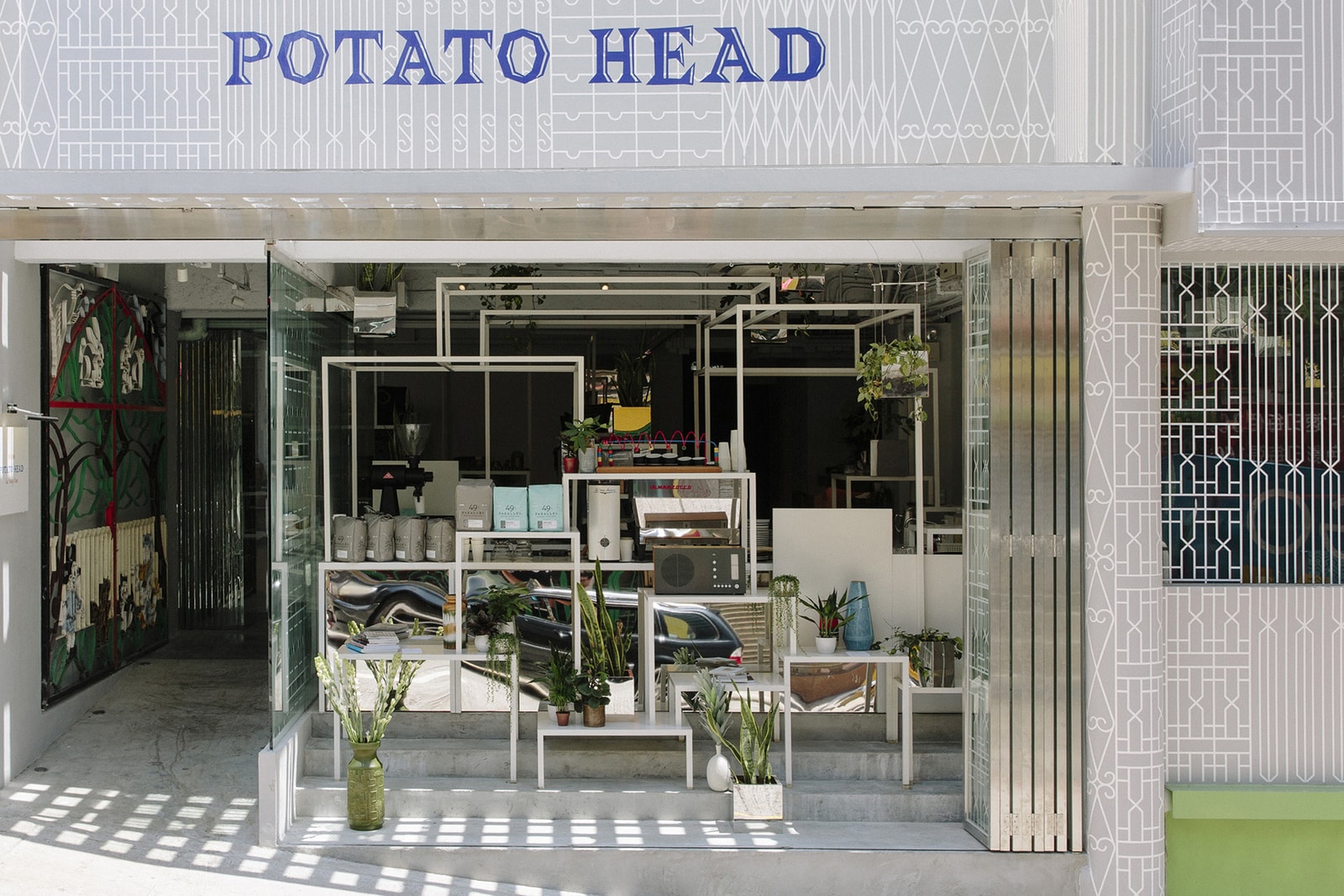 Photo credit: Potato Head
Bali's renowned Potato Head Beach Club exported its titillating brand of Indonesian seaside charm to Hong Kong in 2016 with the opening of Potato Head inside a former kindergarten in the historic Sai Ying Pun neighborhood. Inhabiting an 8,000-square-foot space, Potato Head's airy facade was designed by Sou Fujimoto, while its interior features an eclectic blend of brightly-colored mismatched furniture, hanging mirrored planters, and a whole wall dedicated to vinyls. The Eksotika Bar serves coffee during the day and Balinese-inspired tropical cocktails at night — try the delicious yet potent Barong Zombie or the Pisang Colada, served in a coconut. Also under the same roof: the Canaan boutique, which features Indonesian artisanal products and collaborative items with sister restaurants in the Potato Head group; Kaum, a fine dining restaurant that transmits the flavors of Indonesia's South Sulawesi region; and a private, sound-insulated music room with a vintage hi-fi sound system for audiophiles.
Address: 100 Third St, Sai Ying Pun