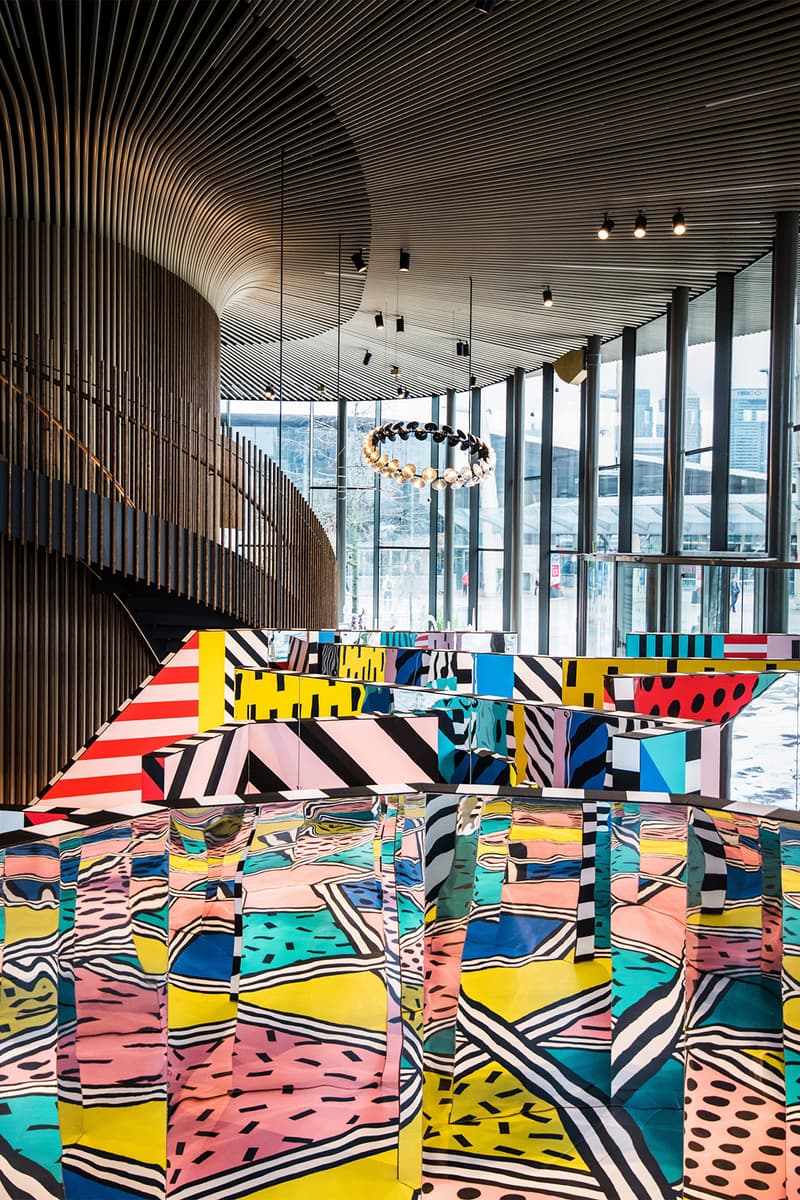 1 of 5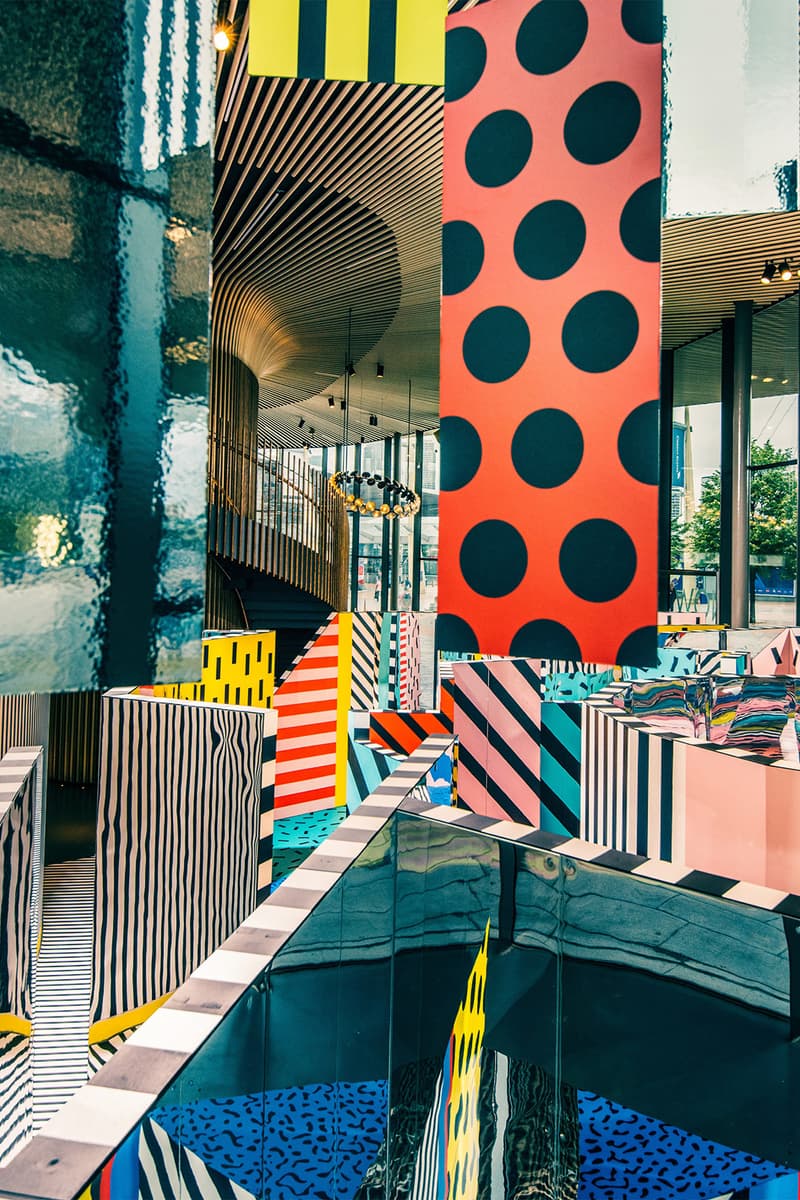 2 of 5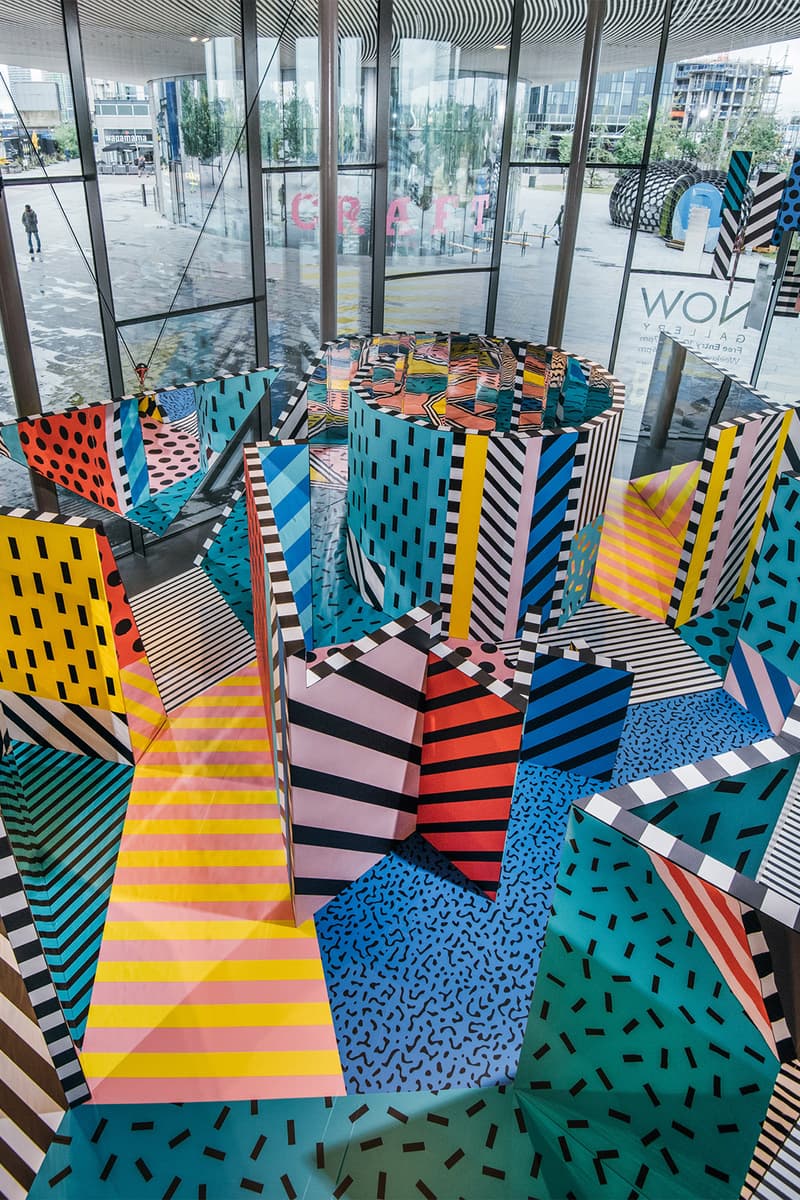 3 of 5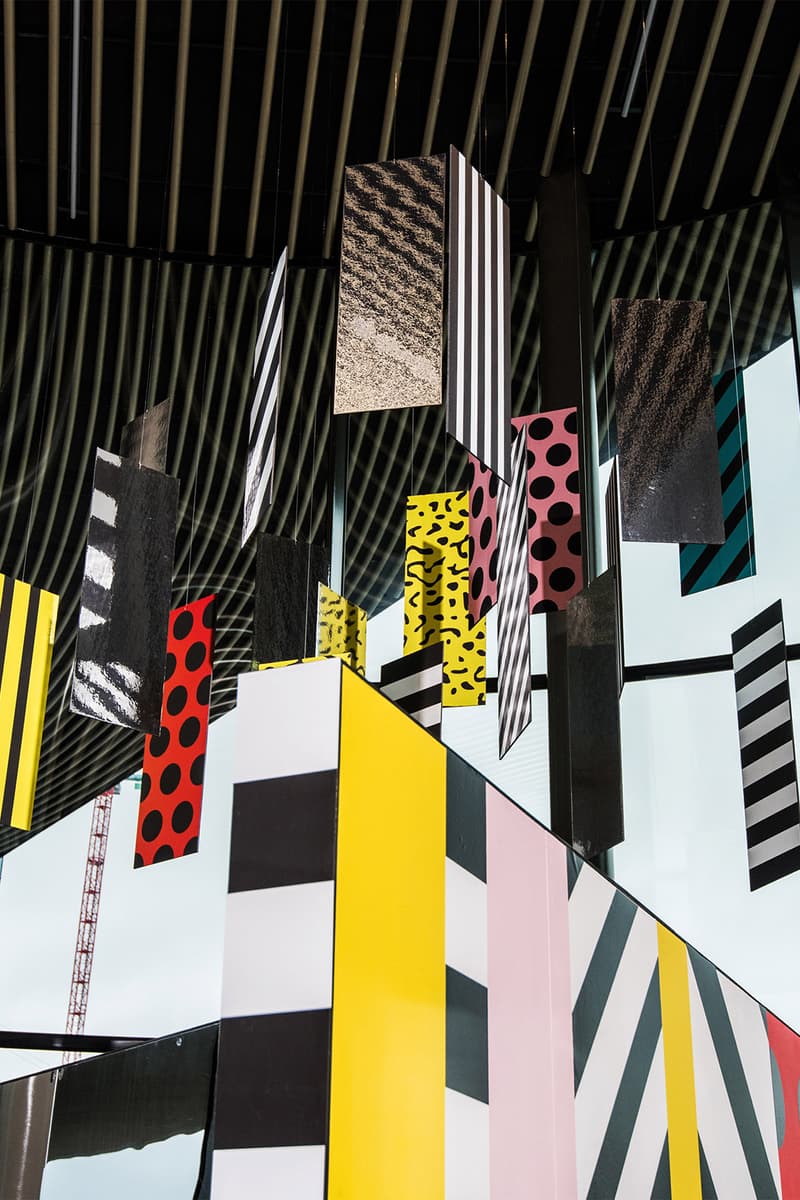 4 of 5
5 of 5
Camille Walala's Psychedelic "Temple to Wonder" Premiers at NOW Gallery in London
A mesmerizing view of rich colors and abstract shapes.
---
London-based graphic artist Camille Walala has built a vibrant labyrinth of shapes and colors for the NOW Gallery in London's summer program called Walala x Play. The interactive installation explores ideas of art, wellbeing and human scale. The maze features geometric patterns, unpredictable corridors, and Walala's distinctive bold hues.
Walala's "Temple to Wonder" exhibits walls and passageways of different heights and widths in enclosed spaces with zigzag paths. The installation put the idea of human scale to the forefront, giving visitors both a visual impression and physical experience as they pass through it. Mirrored panels reflect the space back on itself to convey a feeling of lightness and playful disorientation.
At the center of the installation is a giant three-dimensional puzzle that suggests a game of spot the difference that confronts visitors to enter the space and explore its colors, patterns, shapes and scales to locate all the differences. the design itself references the waterways of the Greenwich Peninsula, the curve of the Thames, and the internal shapes and angles of the buildings themselves.
Visit the Walala x Play installation at the NOW Gallery until September 24.
NOW Gallery
The Gateway Pavilions, Peninsula Square
London SE10 0SQ
United Kingdom