Kiss the Chef in This BAPE'd out Apron
Standout during those summer BBQs.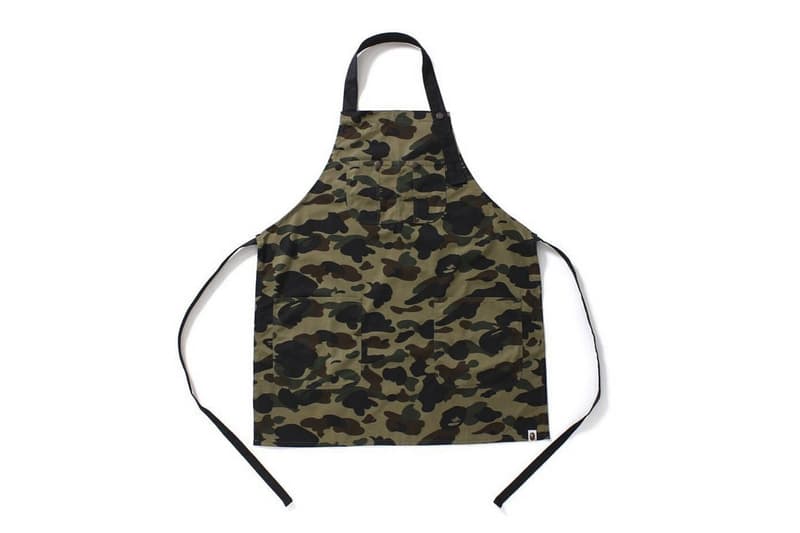 Just in time for those summer BBQ parties, famed Japanese label BAPE has just unveiled a camo'd out chef's apron. Crafted with purpose in mind, the apron features three pockets, one on both the left and right sides and one across the chest, giving the wearer tons of space to carry their BBQ-ing essential gear. Swathed in BAPE's hard to miss 1st Camo, the BAPE 1st Camo Duck Apron is available now at BAPE locations. Look for the apron to drop over at BAPE's online shop in the next few days.
Also be sure to check out this week's hottest product drops which includes BAPE's 2017 fall/winter collection.