2Pac Photographer Is Suing Kylie & Kendall Jenner for Copyright Infringement
No shame.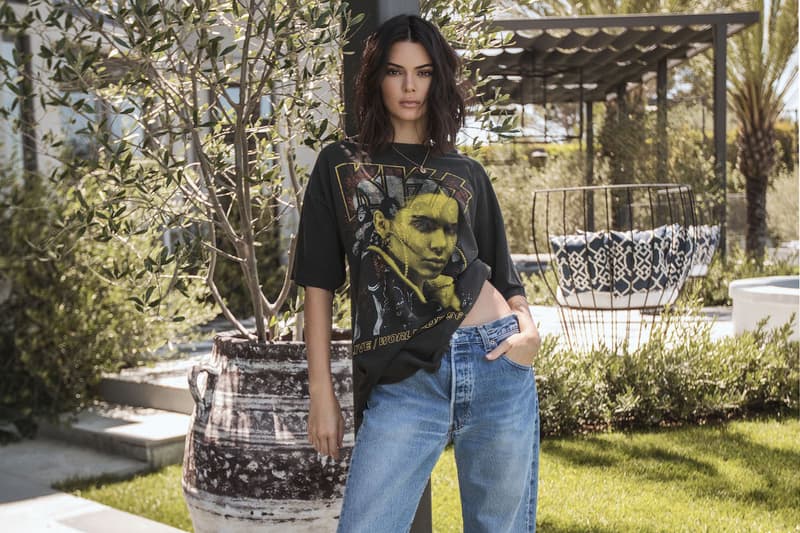 Last month, Jenner sisters Kylie and Kendall released a new line of "vintage" T-shirts which featured photos of the girls superimposed over portraits of legendary rappers such as Tupac and Biggie. Of course the Internet quickly took notice and starting flaming the sisters for their shameless alterations. The Notorious B.I.G.'s mother even had a few words to say about the sisters using photos of her son in such a disrespectful way. Though both Kylie and Kendall quickly issued an apology, looks like that won't be enough to get them out of the heated waters.
Recently, famed photographer Michael Miller filed a lawsuit against both Jenner sisters, claiming they "misappropriated and wrongfully exploited at least two original photographs of late hip-hop artist Tupac Shakur, slapping the iconic photographs on garments and overlaying them with dubious imagery and text," Billboard states. The images used by the Kendall + Kylie brand are copyrighted by Miller. The lawsuit, which was filed by Miller's attorney Scott Alan Burroughs claims that the Kylie + Kendall brand "at no times notified Miller that they intended to exploit his photography, let alone obtained his authorization."
Miller is seeking compensation in an amount up to $150,000 USD per copyrighted image. Tupac's and Biggie's images weren't the only ones to be used by the Jenners, as vintage imagery from other musicians such as The Doors, Led Zeppelin, and Metallica also featured on the merchandise release.