This Is What The Notorious B.I.G.'s Mother Had to Say About Kendall & Kylie Jenner's Vintage Biggie Tees
Voletta Wallace is not thrilled about the Jenners using her son's and 2pac's images.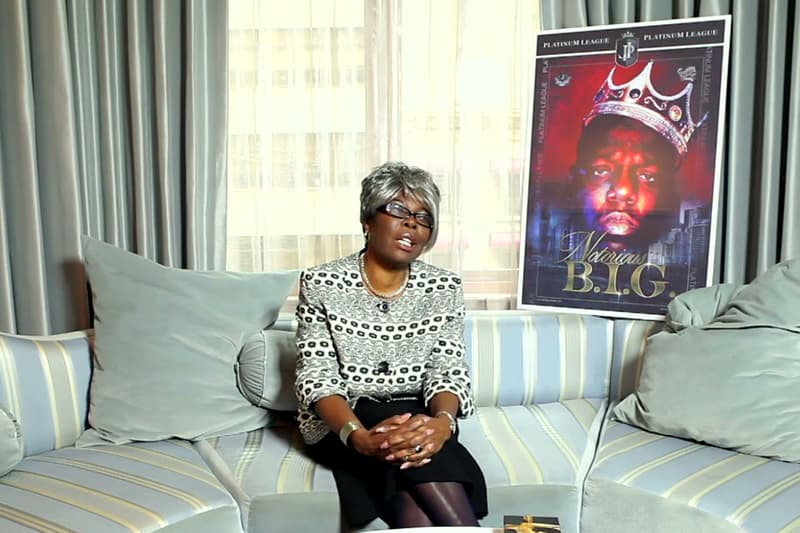 UPDATE 1: Sharon Osbourne has also expressed her disapproval. See below.
UPDATE 2: Kendall and Kylie have deleted all lifestyle imagery from their brand's official Instagram account.
Late rapper The Notorious B.I.G.'s mom, Voletta Wallace took to Instagram to voice her disapproval of the recently revealed line of vintage-inspired tees by Kendall and Kylie Jenner. The T-shirts are emblazoned with vintage imagery of iconic bands and rappers that are then printed over with Kendall and Kylie's portraits. Some of those shirts feature 2Pac and The Notorious B.I.G.'s imagery and the public was quick to flame the sisters for their bold designs.
Soon after, Voletta Wallace took her turn to write out her thoughts:
I am not sure who told @kyliejenner and @kendalljenner that they had the right to do this. The disrespect of these girls to not even reach out to me or anyone connected to the estate baffles me. I have no idea why they feel they can exploit the deaths of 2pac and my Son Christopher to sell a t-shirt. This is disrespectful , disgusting, and exploitation at its worst!!!
Here's what Sharon Osbourne had to say about the T-Shirts:
Girls, you haven't earned the right to put your face with musical icons. Stick to what you know…lip gloss. pic.twitter.com/BhmuUVrDBn

— Sharon Osbourne (@MrsSOsbourne) June 29, 2017