Apple's Next Flagship Store Will Be Inside DC's Historic Carnegie Library
The space will be designed by Foster + Partners.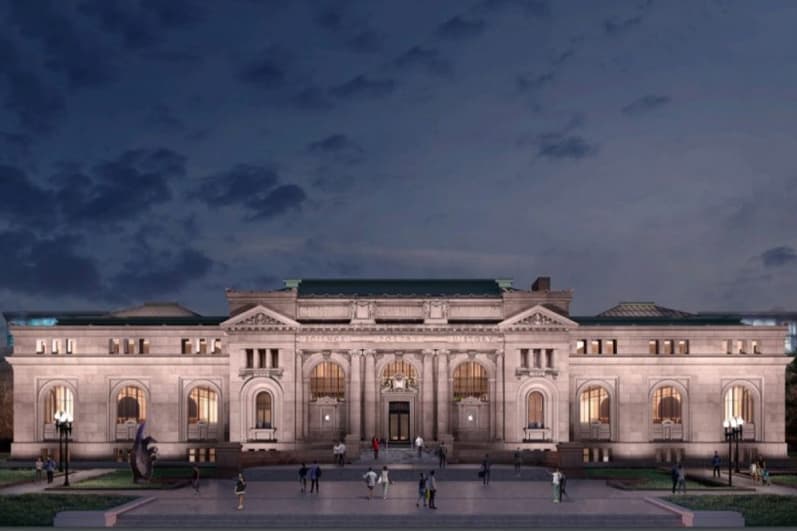 Plans for Apple's next flagship store, will be located within the historic Carnegie Library at Mount Vernon Square in Washington, D.C. The project comprises both an interior/exterior restoration and renovation of the 63,000-square-foot Beaux Arts Library, which will allow the library to be shared by Apple and the building's existing tenant, The Historical Society of Washington. The two-story Apple store will be located on the first floor and basement levels of the building, and will be designed by frequent Apple collaborators Foster + Partners.
Earlier renovations will be reversed, including a rooftop over the original skylight and the conversion of a reading room into a theater. Partitions in the library's stacks will be removed, and the ceiling in the Great Hall will be redesigned to create an atrium. The new space is also planned to include a massive video screen, new wall openings on both levels, and bridges connecting the upper floors. Other changes will include the addition of a rounded grand staircase on the building's north facade and the removal of a central pillar in the entryway to create space for a glass entrance.
Take a look at the rendering above and let us know your thoughts.