One of the Most Famous, Rarest Ferraris Could Be Sold for 5.2 Million USD
This might be the most expensive "Egg" on the market.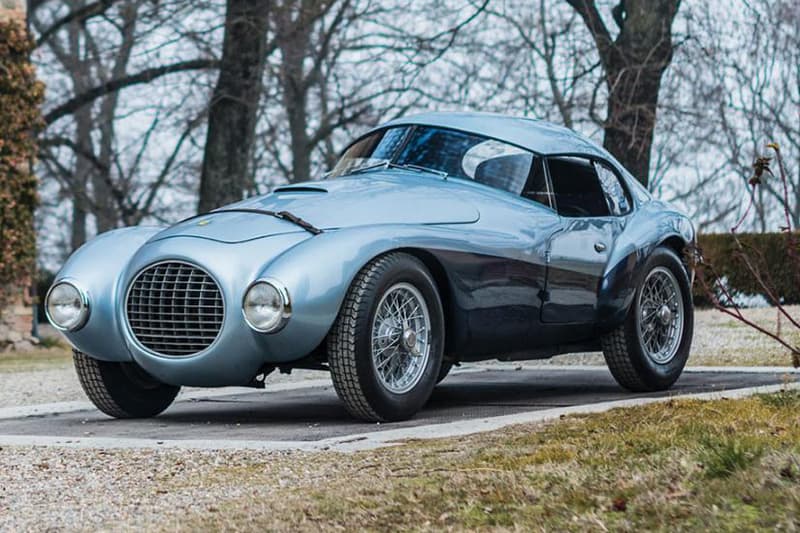 Earlier this week, luxury auction house Sotheby's revealed plans for a very special auction involving some of the flashiest rides in the Ferrari Performance Collection. A wealthy collector's dream, the auction will take place in Monterey, California and is intended to sell 13 exotic Ferraris from one specific enthusiast's stockpile; altogether, there are millions of dollars at stake. As The Independent reveals, the RM Sotheby's event's most prized possession will come in the form of a very rare, exceptional Ferrari 166MM/212 Export "Uovo" that dates back to the very beginning of the 1950s.
Known as "The Egg," this particular vehicle was purchased by its current owner in 1987 and is around 330 pounds lighter than the average Ferrari manufactured in contemporary times. Famed Ferrari historian Marcel Massini bills the vehicle as "one of the most famous" exotic vehicles in the Ferrari canon; RM Sotheby's auctioneers explain: "As it has never been shown at any concourse event, it would surely be welcome at the most exclusive concourse around the globe, where it would be a clear highlight and award contender for its unique design and incredible history." The rare ride could fetch up to $5.2 million USD according to the auction experts.
You can check out a shot of the aforementioned rare "Egg" Ferrari above.