Five Underground Streetwear Labels You Should Know This Week
Look out for these in the near future.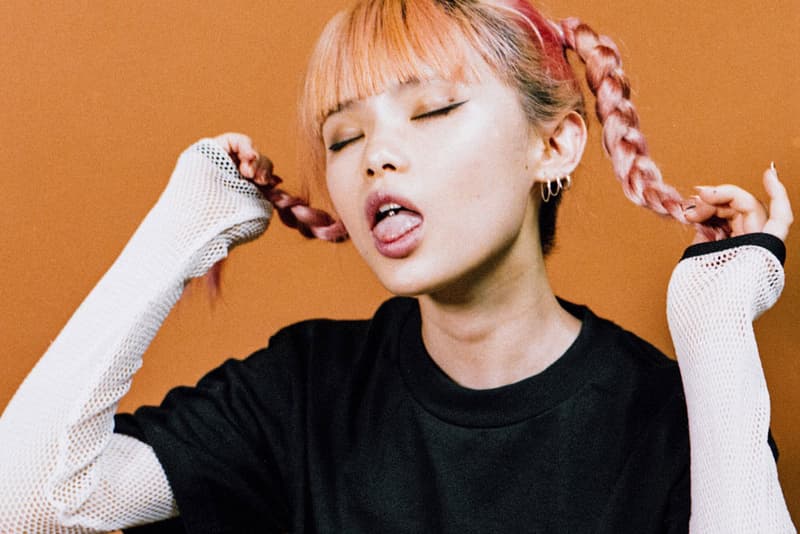 In the landscape of streetwear, the abundance of brands can be overwhelming and distracting. Receiving the right exposure can often make or break brands, but aside from exposure, labels must offer something unique to survive. With brands popping up every day, striving underground streetwear brands must repackage the fast changing idea of streetwear while remaining authentic to stand out. These stand out labels carve out their own place in fashion by establishing interesting brand concepts in order to connect with the emerging youth culture. We look to highlight these underground brands, uncovering the rising streetwear brands you should look out for.
Tony Camaro
Los Angeles-based artist Tony Camaro recently unveiled his latest 2017 spring/summer collection titled, "Allergy." A follow-up to his fall/winter "Visions "collection, the artist continues to express his take on fashion informed by his experiences and work. Camaro's latest collection is a highly conceptual range of garments built upon the idea of repurposed clothing. Drawing from his love of jazz, punk, street and graffiti, Camaro looked to repackage the feeling of each of his influences into the eclectic clothing range.
Instagram: @tony.camaro
Shop Here
Against Lab
Malaysian streetwear brand Against Lab is a contemporary fashion label that also functions as a creative collective. Looking beyond the constraints of fashion, the label strives to communicate a lifestyle through its collections. Against Lab's latest collection titled, "What is Paradise?," is centered around man's eternal quest to discover Paradise and satisfaction. The collection is comprised of shirts, T-shirts, belts and lifestyle goods which all feature bold floral graphics to represent the eternal Garden of Eden.
Instagram: @againstlab
Shop Here
Spektal
Spektal is an emerging British streetwear label that evolved from an appreciation for original designs and subtle details. The label is known for its collections that emphasize quality British fabrics and silhouettes that combine traditional techniques with modern and minimal designs. Spektal's garments are produced in select British factories in small batches and hand stamped with a unique identification number. Challenging the established concept of streetwear, Spektal is defining itself through its progressive garment construction and unique brand ethos.
Instagram: @spektal_garments
Shop Here
Nervous Juvenile
Born out of Los Angeles' hardcore scene, Nervous Juvenile is an up and coming label that channels the raw energy of subculture. The label's garment offerings exhibit a unique cult aesthetic through sewn-on patches, striking embroidery and bold prints. Nervous Juvenile is quickly building a name off of its seasonal ranges that display and celebrate under-represented segments of youth culture.
Instagram: @nervousjuvenile
Shop Here
PHNTM

SRC
Straight from our HYPEBEAST Forum pages, Phntmsrc is a rising streetwear brand out of Palmdale, California. The label is heavily inspired by pop culture, often pulling graphic inspiration from films, cartoons, anime and video games. Additionally, the label is known for its presence on the HYPEBEAST Forum pages. Having released collaborations with Hellbound Club and CityApproval of our Forum community in the past.
Instagram: @phntmsrc
Shop Here
Also, make sure to check out the best affordable techwear brands that you should keep an eye on.